This lavender paint for bedroom designs guide shares suggested paint ideas, pictures, themes, matching colors, and the best shades for bedrooms.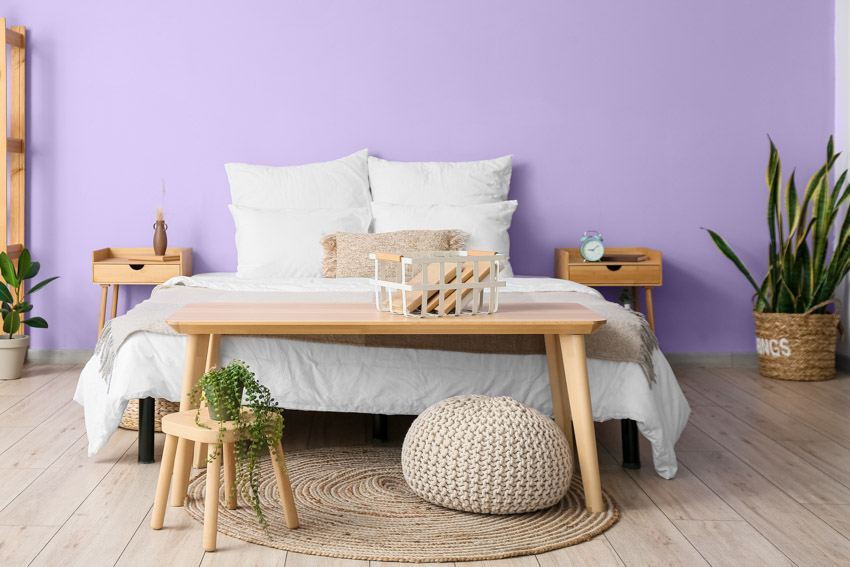 Are you planning on revamping your bedroom? One of the best ways to have a different look for your room is to change its color scheme, whether you work on the walls or other elements in the room. And one trendy color you can try out is lavender.
Trendy with a whimsical feel to it, lavender is more than just a popular aromatherapy scent. It is a famous color that is both youthful and mature at the same time. Irony as it may be, there's something youthful in its refreshing look and yet something deep and old-soul in its vibe.
Lavender Wall Paint Ideas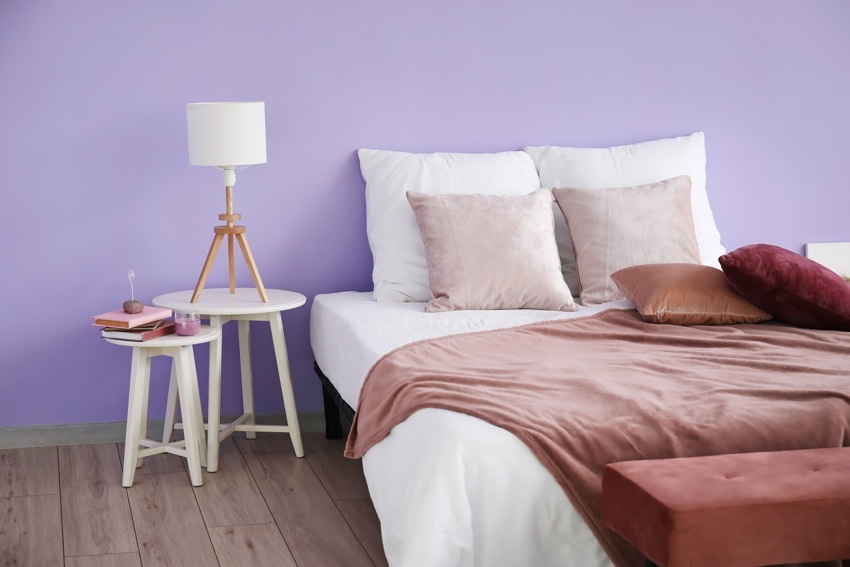 Lavender is a soft and gentle color that adding to your bedroom will offer a more mellow touch to its aesthetics. And the great thing is that there are different ways you can use a lavender wall in your bedroom. Some of these are the following:
Monochromatic Scheme: Lavender has made shades and hues you can consider and if you want to go all out with lavender, you can do so without getting too sick with the color by creating layers and adding texture. You can combine dark and light lavender colors to elevate the look and build contrasts in the process.
All-lavender with Black and Grey Accent: Lavender is a soft color and if you want to make it a background hue, you can do so and it can actually act as an obedient canvas to your masterpiece.
Since lavender usually comes in light shades, adding a gray and black accent will guarantee that they will easily stand out. For maximum luxury effect, choose lavender types of bedding and walls and pair them with sleek black pieces of furniture.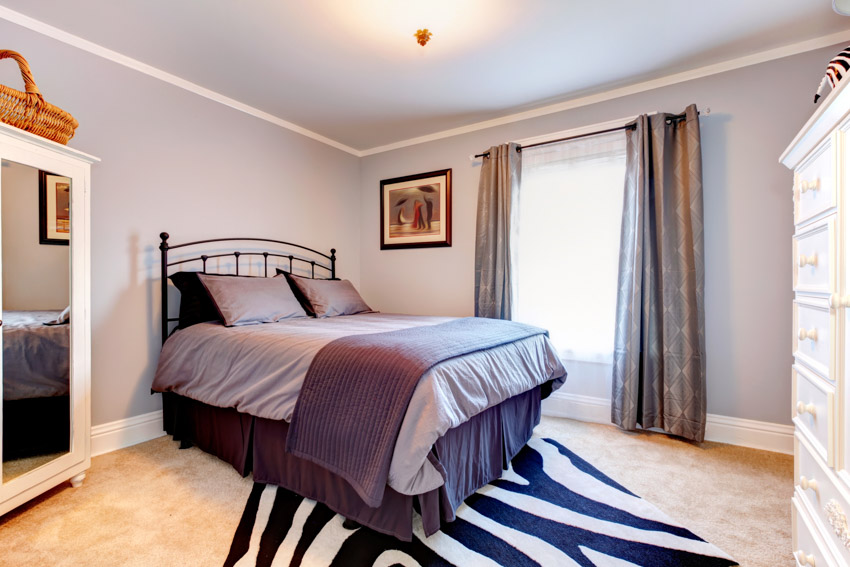 Rich Lavender and Earthy Neutral Colors: You can never go wrong with neutral colors and they are safe choices precisely because they can match any color you choose.
If you're choosing a rich lavender color for your bedroom walls, choosing neutral colors for other elements in your room will work wonderfully, from the wooden flooring and stools to rattan hanging lights.
You can also integrate beige bedding and curtains into the mix. The rich lavender color will easily stand out from these neutral colors.
Feminine Aesthetics with Lavender, Pink, and Floral Prints: The color lavender is closely associated with the lavender flower and for a more feminine look, you can use that to your advantage.
For a feminine look, pairing lavender with pink is always a classic move. The match offers an elegant and inviting feel but with an enchanting and playful tone to it.
Integrating flower prints like lavender flowers will make the entire look more refreshing and dreamy at the same time. Some of the elements you can use floral prints in include curtains, bedding, even paintings, and other similar decorations.
Chic Look with Lavender and Grey: If you're going for a chic look, the color combination to go to is lavender and grey. This luxurious color combination can be considered an impactful pair, especially when paired with sleek decorative accessories.
This trendy and modern look can be softened and amplified with the addition of fresh flowers and abstract wall paintings.
Lavender Walls and Bold Accents: Lavender is a soft color and when you pair them with bold colors, it can easily stand out and treat the color as an empty canvas. Yellow can brighten up your lavender-walled bedroom and cheer up your space.
While lavender is subtle and calm, yellow is playful and exciting, adding a balance to the decor. You can go for lavender walls and bright yellow bedding and pillows.
Another bold color to introduce is adding red to a bedroom design. For a minimalist look, lavender can be applied subtly to the different elements of your bedroom. And to add a bit of fun and creativity to the mix, you can introduce red shades in the form of different types of pillows, decor, and rugs for accent.
Best Lavender Paint Color For Bedroom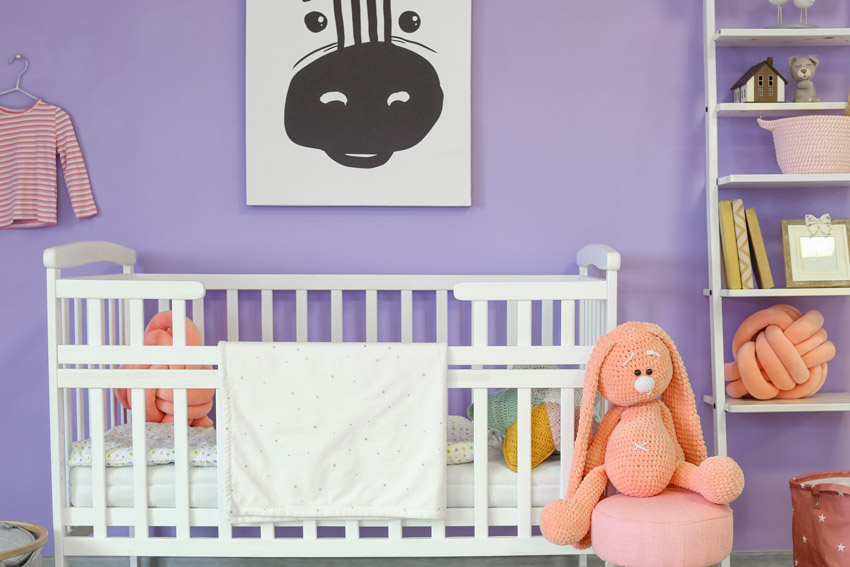 When sprucing up your bedroom and turning your walls lavender, you need to have the best paint color that can complement all the other colors in the room. It should support whatever bedroom style and ambiance you are envisioning.
The hunt may be a bit difficult but if you want to start somewhere, here are some incredible options to explore.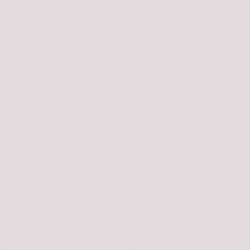 Sherwin-Williams Lite Lavender (SW 6554)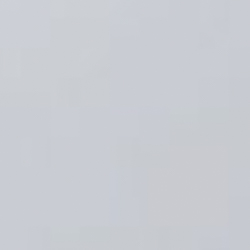 Clare Wink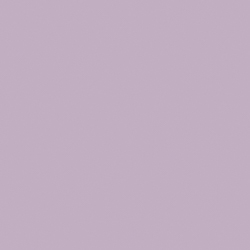 Glidden Lavish Lavender (PPG1177-4)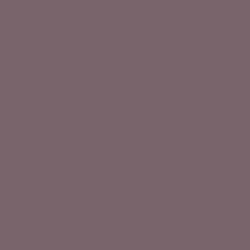 Magnolia Webster Avenue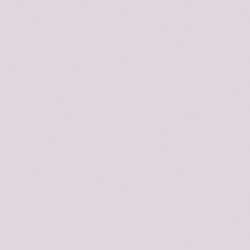 Benjamin Moore Peace and Happiness (1380)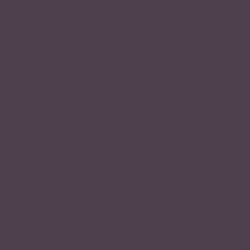 Valspar Rare Wine (1011-9)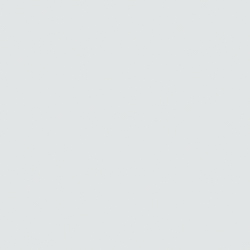 Benjamin Moore Heaven (2118-70)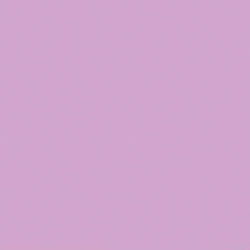 Dunn-Edwards Favorite Lavender (DE5997)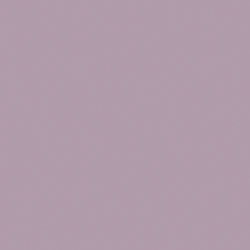 Valspar Dusty Lavender (1002-7C)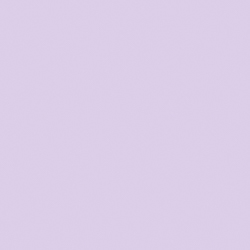 Benjamin Moore Lily Lavender (2071-60)
What is the Color Lavender
Named after the lavender flower, this color has this soft light purple that comes in a variety of shades just with the mixture of the color white. The name of the color was first introduced in 1705 to identify the color of a flower in the 20th century A Dictionary of Color.
The name comes from the Latin word "lavare", which means to wash. You can track lavender flowers way back in ancient times in Egypt, where they are used in the mummification process, and in the 16th century when the flowers were used to add scent. And throughout the years, the flower has been used in soaps, cosmetics (creams, balms, and tinctures), and teas.
Lavender is known for its cooler bluish tone which is different from lilac with its warmer reddish or pinkish one (this color is often mistaken for lavender). It is closely associated with purple, a popular color of religion, wealth, and royalty.
The color lavender is also linked to the following:
• Youthfulness
• Cleanliness & Purity
• Sophistication & Grace
• Springtime
• Creativity & Imagination
• Femininity
• Nostalgia
• Vitality
• Romance
• Calmness & Relaxation
Lavender has always been an attractive shade of purple color to consider. You're sure to come across the color in IG shots and online design ideas.
Besides the luxurious feel, it can add to your bedroom, you also gave several shades you can skim through, including light lavender, lavender blush, languid lavender (grayish lavender), and dark lavender.
Colors That Match Lavender
It cannot be denied that lavender is a calming and cooling shade that it's often associated with luxury and royalty. When this color is integrated into your walls, it can amplify your creativity and imagination.
Easy to look at, lavender features different shades for you to work on. And from there, you can work on the color palette that you believe will look great for your bedroom.
There are so many colors you can pair lavender with that sometimes you can be overwhelmed and won't know where to start. The key though is to choose a style and personality first that you want your bedroom to have and then choose the colors that can create that effect.
To help you with your options, here are some of the most popular colors that go well with lavender.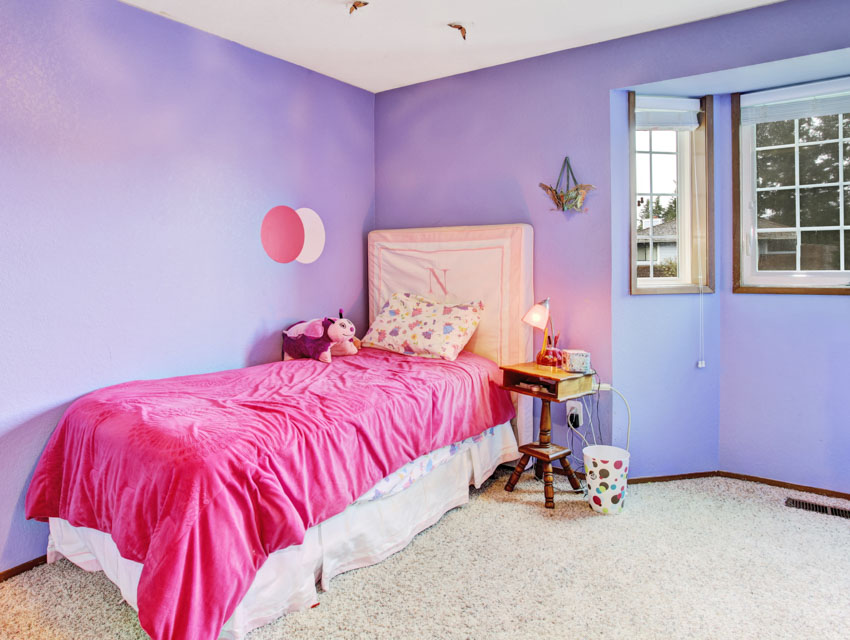 Pink: Pink, similar to lavender, is a gentle and soft color. The difference though is that while lavender has a cool undertone, pink has a warm one. This creates a balance between these two subtle colors making them a perfect combination to try out.
You can go for baby pink for a more flowery, powdered, and soothing effect or bright pink for a vibrant addition to your room and brighten up your bedroom even if you don't have many windows for natural lighting.
While it's not a color that's applicable in every room of your home, both lavender and pink can bring a calming effect and can work nicely in your kitchen. This is also an incredible option if you're planning on sprucing up your baby girl's bedroom or nursery because of its feminine feel.
Neutral Colors: You can never go wrong with neutral colors primarily due to their nature of blending well with other colors and this is the same thing when coupled with lavender.
Cream and beige would look wonderful with lavender since these two neutral colors have a warm undertone, creating balance in the process. In this case, the neutral colors of will act as the canvas and background while lavender will be an exciting addition to your bedroom aesthetics.
Green: For a more refreshing addition to the mix, green is always the go-to color that can take you to nature. It offers a cool and soothing vibe, which is a good pair with lavender since it has a cool undertone to work with. Mint and olive green are two of the best green shades to pair with lavender.
Mint can easily complement many colors and this is the same way with lavender. This is the perfect combination if you're envisioning a spring look for your bedroom. Add accessories in mint color to your lavender walls, along with fresh flowers and natural sunlight entering from your windows.
If you want to add an edge to your gentle lavender walls, olive green may be preferred. While mint green and lavender are all about spring, olive green and lavender are all about a rich botanical look. So this is the option you can consider if you want to feel like you're in a greenhouse or inside the forest.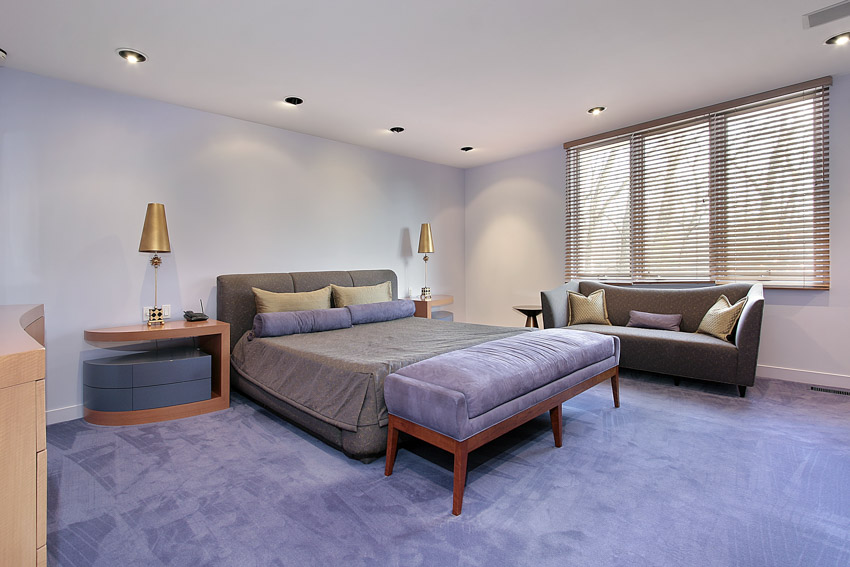 Gray or Silver: Similar to how neutral colors work with lavender, gray and silver can also be great options for pairing. For your lavender walls, you can add gray types of curtains and bedding and then silver pillows for an accent.
Paired with lavender, you can play with the different shades of gray to get the effect you want your bedroom to have. Light gray and stormy gray would both look wonderful with cool silver and lavender.
Light gray has the same soothing and muted effect as pale lavender so they work well together. And while stormy gray can feel heavy and closed off, you can balance that out using lavender and somehow add brightness to the mix.
Cool silver, on the other hand, will cool everything down and will feel welcoming when paired with soft lavender.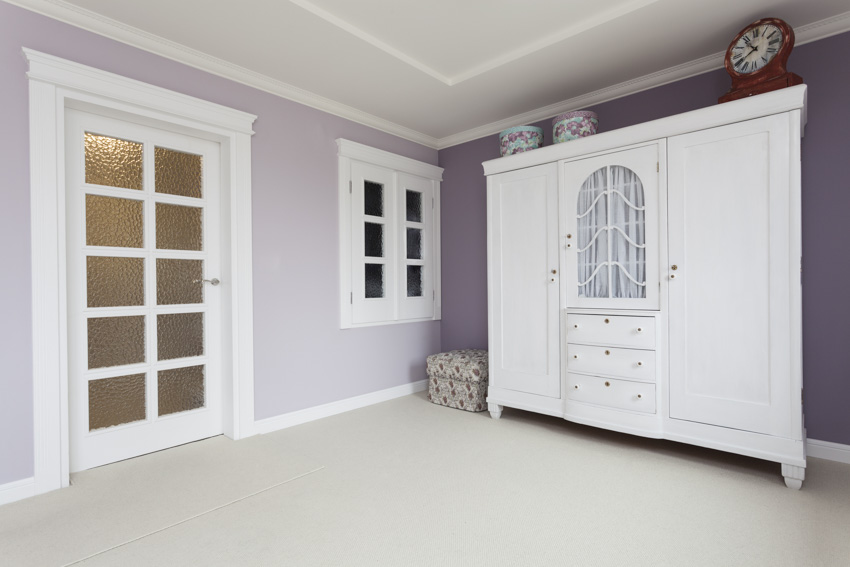 Snowy White: White is a classic color that you can pair with other colors including lavender. Snowy white is a straightforward and basic color and adding lavender to the mix can give your bedroom a minimalist and modern design. See more modern bedroom colors on this page.

Yellow: If you want to really brighten up your room, yellow is the color to go to. Adding serenity and warmth, yellow provides a good contrast to gentle lavender.
With lavender walls for your room, you can add yellow elements as an accent color to add a layer and take out the boring side of subtle colors. Choose a popping buttercup yellow and add accessories like vases, pillows, and rugs in that color.
Blue: For a cooling effect, blue is a classic option to add to your bedroom and yes, they also look wonderful with your lavender walls. With many shades of blue to consider though, which ones are worth exploring?
Cobalt blue adds a royal feel to the space while the dark shade of navy blue will easily stand out when paired with lavender. Get pillows and curtains in these colors as an accent in your room. Light blue offers the same gentle feel that lavender offers, easily creating a feeling of calmness.
This is the ideal color paired with lavender if you like spending time in your bedroom with a good book or a nap. And finally, cornflower blue can be a timeless addition to your bedroom and turn your lavender walls into a classic look.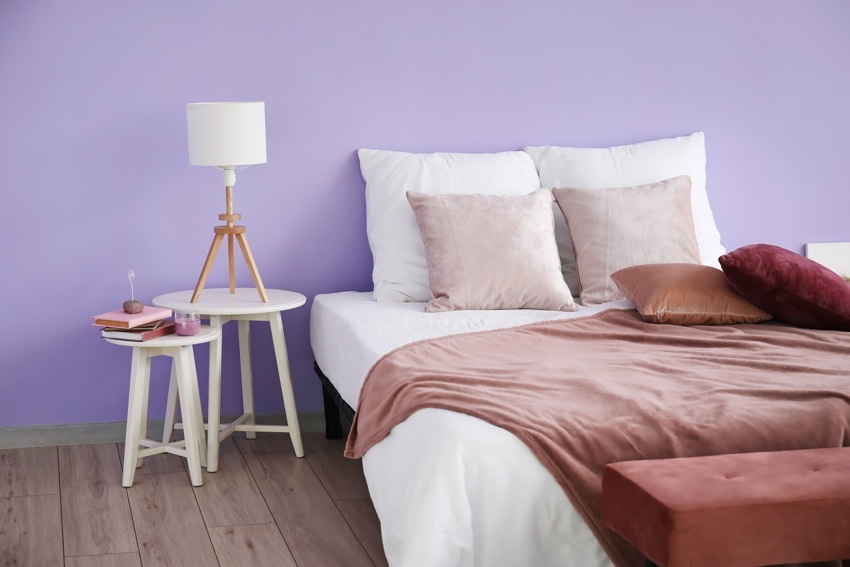 Red: Red is the color you can pair with lavender if you want something bold and popping in your bedroom. Deep scarlet or vibrant magenta can both look good with lavender since it offers a rich and textured look to your gentle lavender walls.
Deep scarlet features a dark shade of red that easily brings out the warmth in lavender despite having a cool undertone. Vibrant magenta on the other hand adds a bold and fun element to the room, transforming lavender into a more exciting color.
Apply these colors to simple elements like pillows, rugs, and vases to turn your room into an aesthetically pleasing space.
Metallic Colors: Besides cool silver, lavender also goes well with other metallic colors, including bronze, gold, and copper. All of these metallic colors offer a warm ambiance that the cool undertone of lavender pairs well with. Choose drapes, paintings, and framed mirrors using these metallic colors.
See more related content in our gallery about purple bedroom ideas on this page.