See the one cushion sofa pros and cons including what it is, reasons for and against, how comfortable it is, and other important interior decorating details.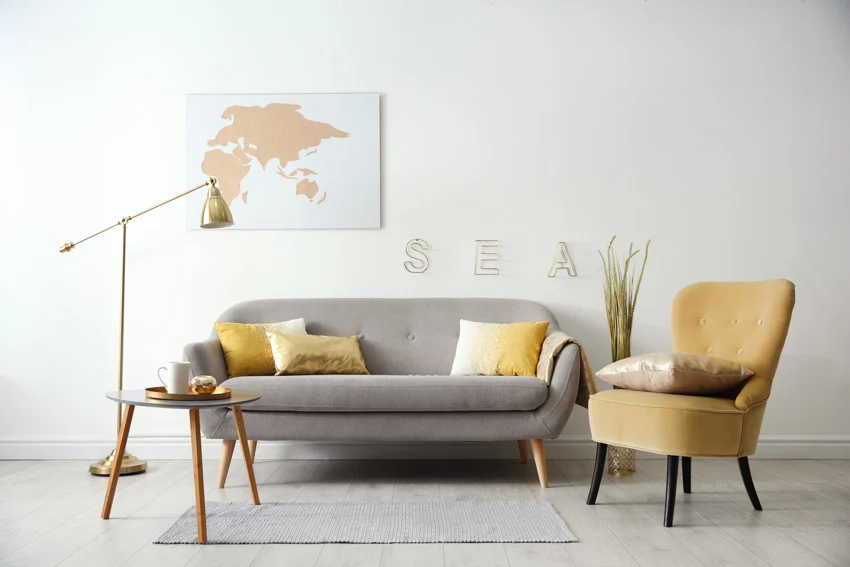 When you enter a living room, one of the things you look for is a sofa. And admit it, with many options to choose from, the task feels like finding a needle in a haystack – it feels like a herculean task!
To help you with this task, giving you enough information about some of your options is a good start. And one of those options is a one cushion sofa.
Sofas With One Seat Cushion Design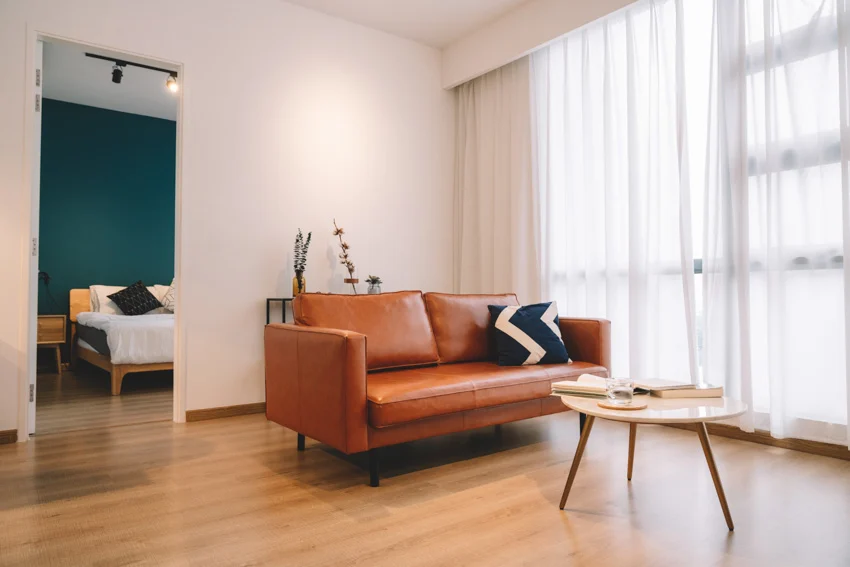 A one cushion sofa, also known as the bench seat, refers to sofas with a single cushion, despite how many people can be accommodated in the sofa. If the sofa accommodates more than 2 persons, the seat cushions appear long. And since it's a single cushion, it appears like a bench.
Sofa styles with one seat cushion design have this minimalist and clean look normally partnered with back pillows to add to its comfort and aesthetics.
Its style can fit both traditional and modern designs, along with the illusion of appearing bigger than it is because of only having one cushion seat. It is also a great option if you are into naps and you like entertaining guests in your living room.
One Cushion Sofa Pros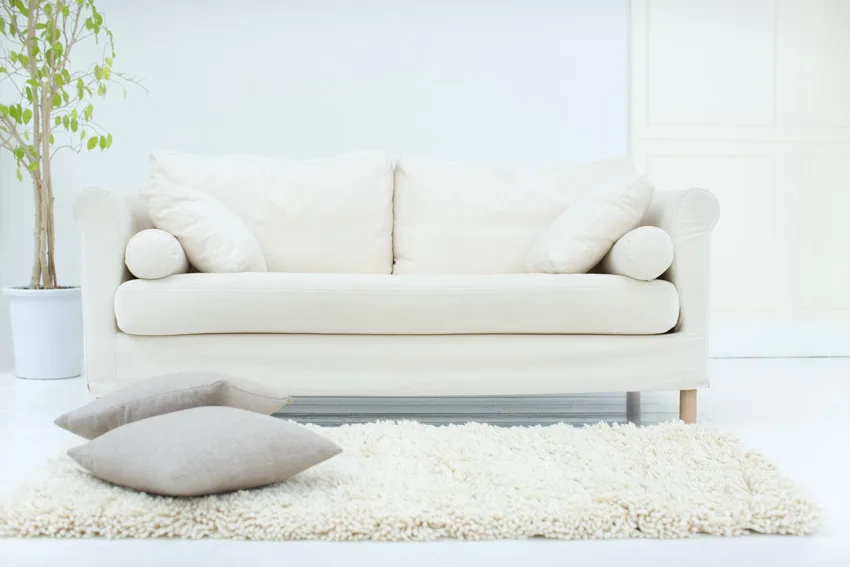 To have a better grasp on what you get once you choose a one cushion sofa, here are the benefits you are guaranteed to enjoy.
• Provides an illusion that the room/house is bigger: With its slim shape and clean lines, it gives a hand in making the space where it's installed appear bigger.
• Showcases a sleek appearance that leads to a cleaner look: One cushion sofas have a sleek design accomplished by their long and lean construction. This is responsible for its clean lines and the illusion of the room looking uncrowded, cleaner, and uncluttered.
Its uninterrupted line of the cushion makes the sofa dimensions look bigger than it is, which is a good thing for small loveseats.
• Minimalistic design perfect as a base for styles: Traditional, modern, and even contemporary styles can fit use one cushion sofas since they are structured to be a good base you can add designs to.
• More flexible and comfortable seating: One cushion sofa has no corners and sides in the middle of the sofa since it's one big and long cushion. This means it's more comfortable for a nap, especially without the gaps in between. And those who can sit down also won't slip since they're nowhere to slip in.
• Fewer places for lost items: Without the gaps in between the sofa since it's just one long cushion, there won't be space for items to fall into.
One Cushion Sofa Cons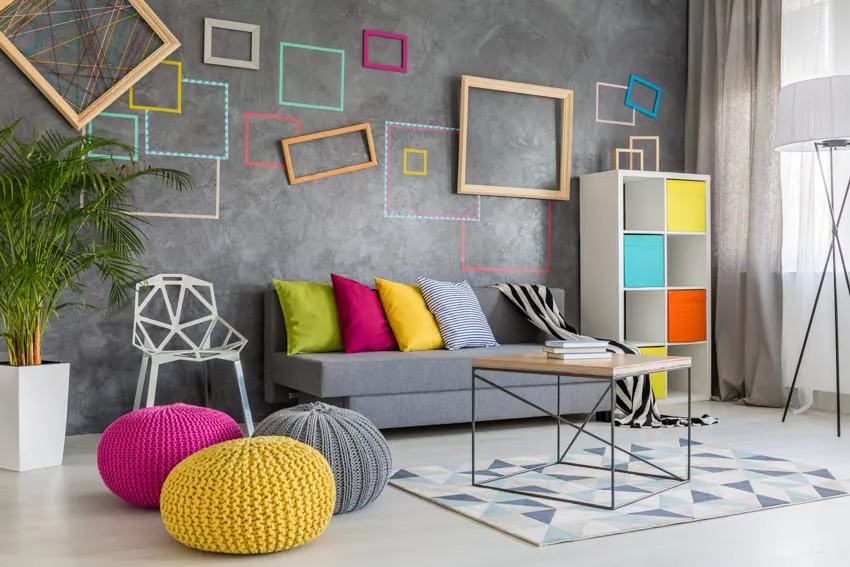 More than just the benefits that a one cushion sofa has, it also poses several disadvantages that can either be just little nuisances or ultimate deal breakers, depending on your needs and preferences.
Here are some notable cons you can expect from choosing a one cushion sofa:
• Possible issues with the cushion's fillings: One small hole can unravel the entire cushion and so you would have to fix it, unlike multiple cushions sofa where you can just take out the damaged one and fix it but still have a couple of cushions left where you can sit on.
• Rotating and re-arranging are not possible (which can be solutions for wear pattern issues): With a sofa with multiple cushions, you can easily flip a cushion over if it seems too flat and uninviting. It's not the case with one cushion sofa though since you can only flip it once and that's it.
• Unequal flattening and damages: Damages accommodated through years of use will be unequal on both sides and the only choice is you have is to replace them.
• Imprecise fit: Cushions for one cushion sofa need to be customized fit and in case you need to replace it, you might find it hard to look for a cushion that fits your sofa.
This is not a problem for sofas with multiple cushions since they can be adjusted and moved.
• Difficult maintenance: One cushion sofas are difficult to maintain primarily because of the cushion's size. This also means cushions are difficult to flip and fluff.
And if you hire a pro to clean the cushion, it might cost more because of its size too.
Are Single Cushion Sofas Comfortable?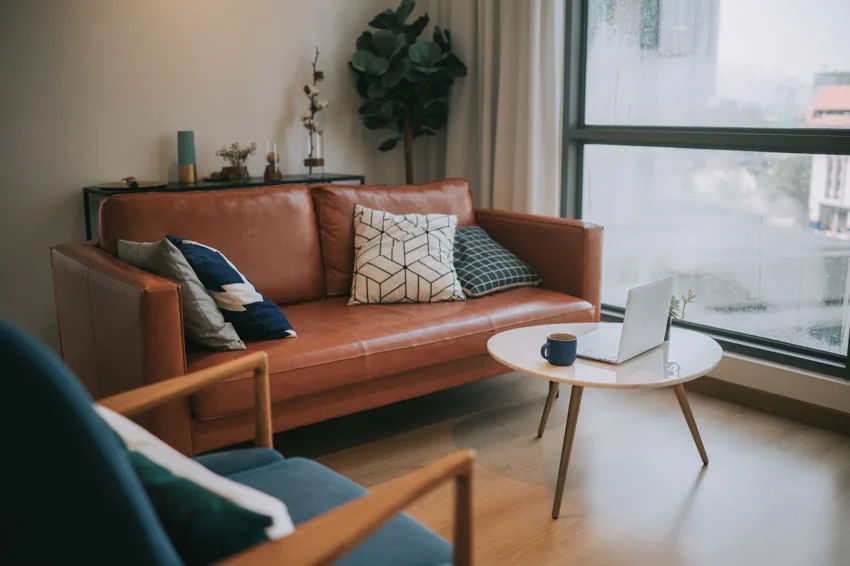 Sofas with a single cushion are known to be comfortable because of the lack of gaps in between cushions that most sofas with multiple cushions have.
Since you get one long and a big cushion (like a bench), you won't feel any discomfort from the seams, making it an excellent place to take a nap.
Will A One Cushion Sofa Sag?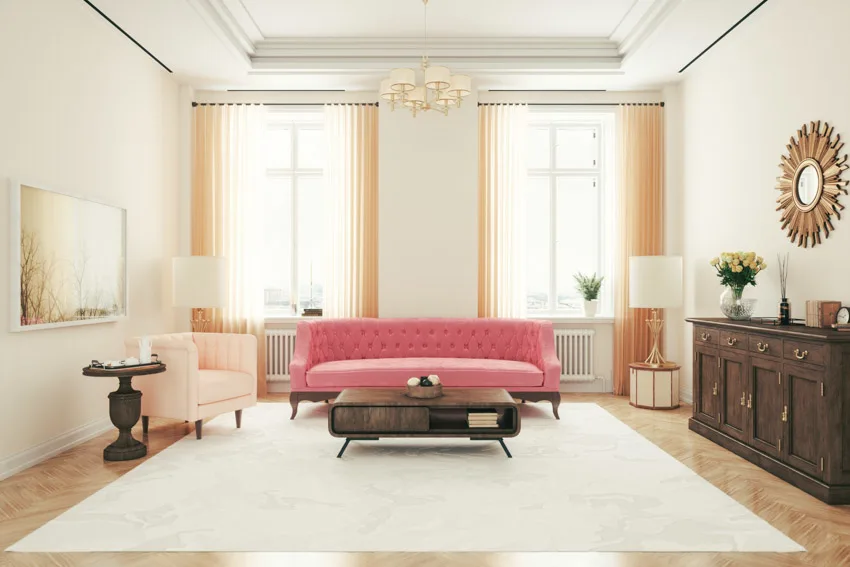 Most types of cushions sag. But when it comes to one cushion sofa, there is this circumstance when the middle part of the cushion sags the most (primarily because it's the space where people usually sit on).
Also known as the "smile", this mostly happens with one cushion sofa. Since the middle of the cushion is normally overused, it sags way more compared to the two sides of the cushion. This creates what seems to be a smile.
Why Do Couches Have Multiple Cushions?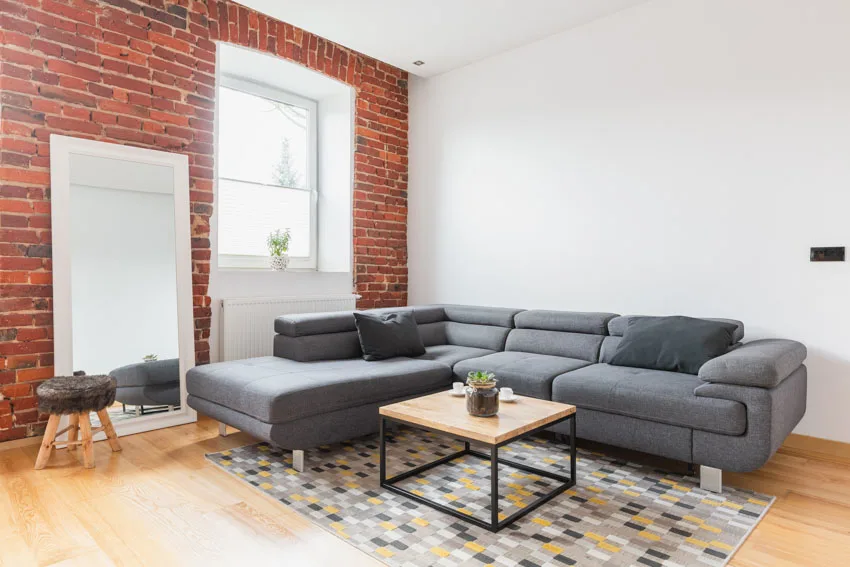 While one cushion sofas have its pros and cons, couches with multiple cushions are actually more popular. Why? Here are some of the reasons why many people prefer couches with multiple cushions.
Cushions are easy to move and re-arrange: Since cushions are split into 2 or 3, they can easily be moved around.
This makes it easier to clean and to hide possible imperfections you can find on the cushions (Yes, just flip it over!). Moving it around can even extend its lifespan!
Each cushion is assigned to someone's personal space: The cushions serve as the boundary for the person sitting on it. Each person sits on 1 cushion and that's his own personal space.
More flexible for creativity: Having multiple cushions allows you to have more elements to play with and integrate your creativity on.
From fabrics to colors and textures, you can only be limited by your creativity and preferences!
See more related content in our article about sofa vs couch on this page.