Here is a guide to using outdoor furniture indoors, including the differences between these types of furniture, how to use it and what furniture works outdoors and indoors.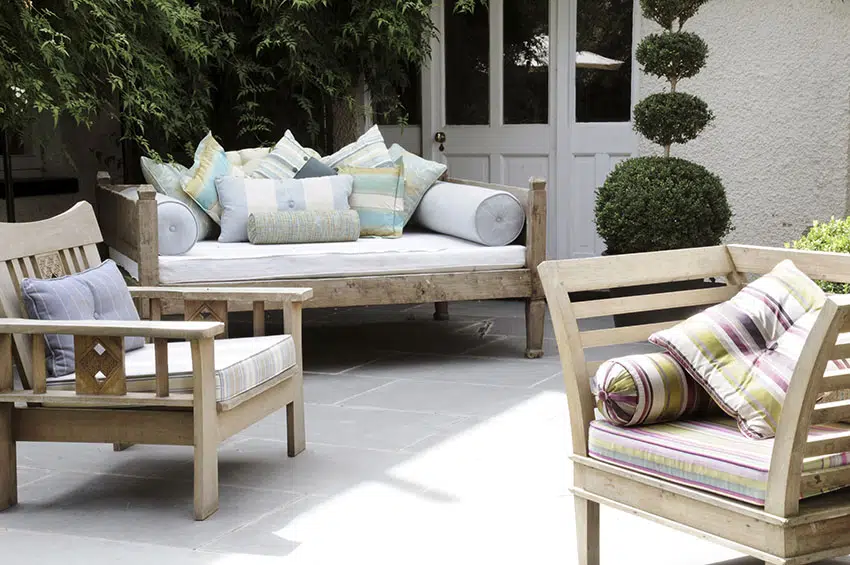 Can you use your outdoor furniture indoors? The quick answer to this is a strong and resounding yes.
Summer doesn't always have to be around in order for you to keep enjoying your outdoor furniture. It can definitely live on indoors regardless of what the season or weather may be outside.
After all, if it's great furniture and it's visually appeasing, there really isn't any reason why you should let anything go to waste.
The next time you get the urge to switch things around and keep your summer outdoor furniture because winter season is coming in, you might want to reconsider first.
Inspect your outdoor furniture pieces and think about some items that you might want to keep around instead of sticking them all in the garage. It might be a refreshing change and something that you might end up immensely enjoying.
Can Outdoor Furniture Be Used Indoors?
Outdoor furniture has definitely come a long way from when they first started. Nowadays, there are so many selections and designs that can tickle even the most stylish of tastes.
As a matter of fact, most of them don't even look like outdoor furniture anymore. And this can work to your advantage. Most of these outdoor furniture pieces actually have soft cushions and pillows.
They are also made out of metal or wood and either materials are just fine to use indoors so you might as well give it a shot.
If you're a bit hesitant when it comes to actually switching it up with your main indoor furniture, you can always be creative. Is there a space that looks a little drab or sad?
Is there a basement that maybe needs a little bit of design loving? Is there a neglected extra room in your house that might benefit from a little extra décor?
This may be a great way to update your space without ever spending an extra dollar out of your pockets.
This is particularly true for houses that have a lot of extra square footage. Let's admit it, furniture, be it indoors or outdoors can be crazy expensive.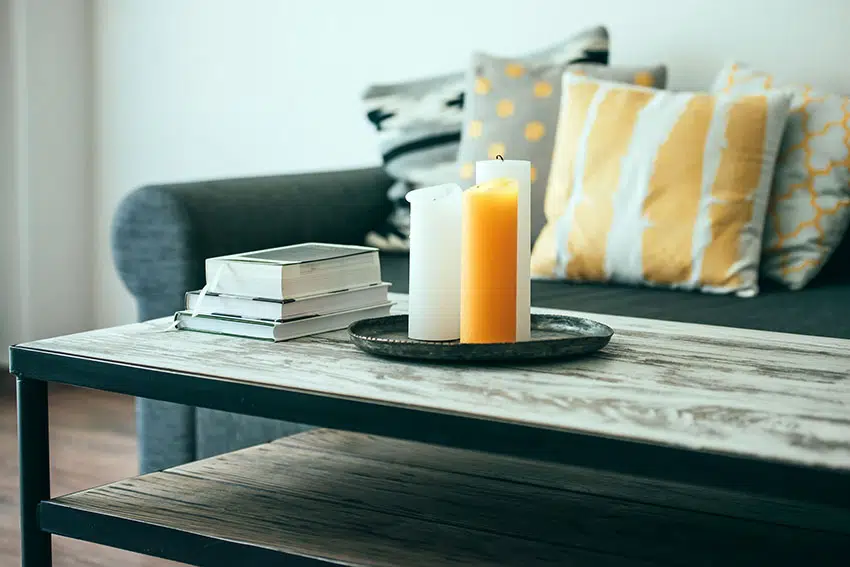 It certainly wouldn't hurt you one bit to consider what your vacant spaces might look like if you start bringing in your outdoor furniture indoors. Add in some pots and colorful rugs and you might actually get a run for your money.
What's The Difference Between Indoor And Outdoor Furniture?
The thing is, you can never really go wrong with outdoor furniture. Indoor furniture is sectioned off to just that, indoors.
Outdoor furniture, on the other hand, offers a little more flexibility and fun. Furniture that is only meant to be used indoors has the tendency to fade over time. It also discolors easily and can easily get damaged once exposed to the elements such high heat, moisture, snow, and strong winds.
Outdoor furniture, on the other hand, is a little sturdier. The thing with this type of furniture is that it really is built to last and to withstand the elements. It is naturally weather resistant and is guaranteed to also hold in a lot of pressure and extra weight.
Most of the materials being used for outdoor furniture are usually resistant to rot and decay and even to pests. They are incredibly strong and more than that, they age extremely well.
Wood outdoor furniture is also usually treated and has generous coatings of varnish so spilled drinks, food and the like wouldn't be that much of an issue either especially if you happen to entertain a lot at home.
How To Use Indoor Furniture Outside
The first thing that you need to consider would be what type of material your indoor furniture is made out of. If it's made of metal, powder coated or HDPE, then you can easily make the transition.
However, if you are dealing with wood, you might want to go ahead and take a step back and quickly assess how you are going to start using your indoor furniture for the great outdoors.
Seal and protect. If you are dealing with furniture that's made out of wood or something fairly soft, we highly suggest that you consider some extra layer of protective coating.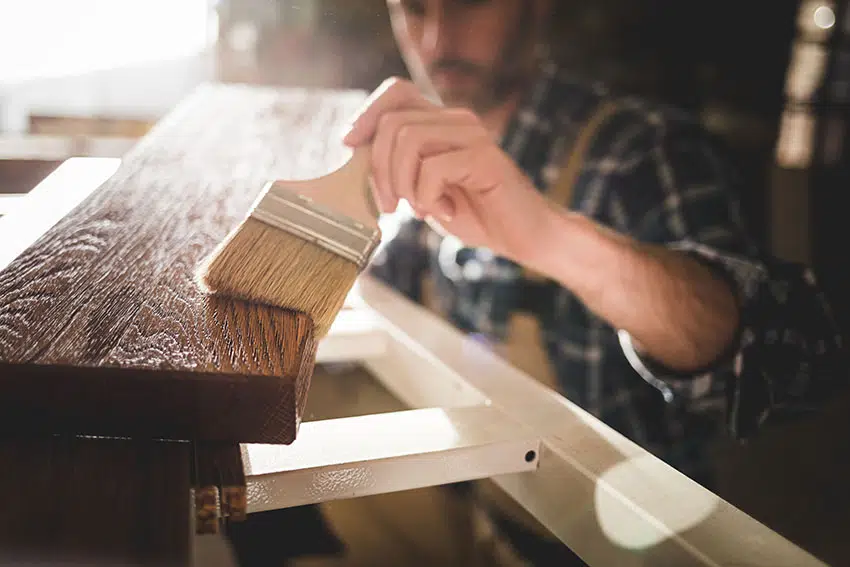 Sealing your furniture will ensure that your furniture lasts longer and actually stands a change against the elements of the outdoors. Three to four coats of some polyurethane spray should usually do the trick.
If you are dealing with some rough wooden surfaces and aren't quite sure if the coating would stick, you might want to consider sanding it down a bit. You can do it by hand or with the use of an electric sander if you feel particularly handy.
Always remember that when you're sanding, you're supposed to sand with the direction of the grain and not against it so that you don't end up ruining the wooden furniture piece.
Sealants can also be great in avoiding rot and moisture retention. If you're dealing with some metal pieces, coating your furniture in a fresh coat of metal paint to prevent rust and corrosion would be best before you start dragging out your indoor furniture to the outdoors.
Furniture That Works Outdoors And Indoors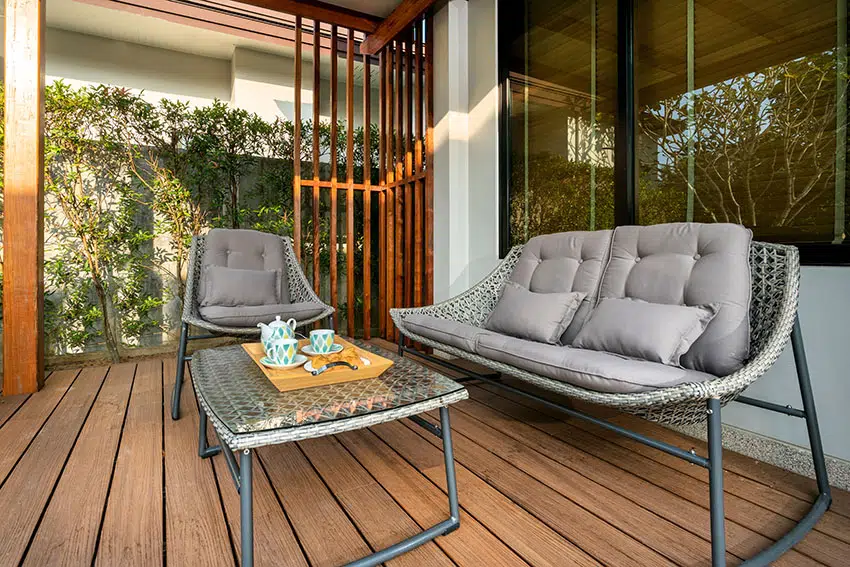 If you're all about mixing things up but don't quite know where to start, it would always be best to pick out furniture pieces that work both indoors and outdoors. Some extra seating, an extra table, or some extra décor can really work wonders for your space be it indoors or outdoors.
Here are some pieces you can add on that are bound to work with any type of space.
Wire chairs. These types of chairs feel modern and usually come in contemporary designs. They're airy and light but also extremely sturdy. They're some of the most versatile pieces you can ever own. They're perfect for when you're planning to dine al fresco, but you can easily drag them inside if you are ever in need of some extra seating.
Trolley carts. They're classy and are perfect vessels for drinks and food. They can also be quite functional. If you are ever in need of extra storage space in the kitchen, you can keep them there. You can quite easily roll them out into the patio as well if you are ever in the mood for some drinks and music.
These are just some of the examples of pieces that can be used both indoors and outdoors but really, anything goes. Let your imagination run wild and go with the pieces that work for you and your needs. You can never really go wrong with some extra aesthetics in your living space.
See more related content in our article about whitewash outdoor furniture design guide on this page.