Here we share our how to fix faux leather peeling guide including the repair techniques, reasons why it peels, and how to prevent faux leather from peeling.

Nothing beats the smell and feel of leather. It also looks luxurious, yet expensive. A lot of people settle for faux leather instead.
It has the feel and look of real leather but at a cheaper price. That is why faux leather couches are a popular choice among many homeowners.
They exude the same elegance as a real leather couch. With proper care and maintenance, your faux leather sofa can go a long way.
Just like any appliance, your couch is subject to the usual wear and tear. So as time goes by, it will slowly peel off. If you want to restore it or stop it from peeling, here are some tips on how to do that.
How To Fix Peeling Faux Leather?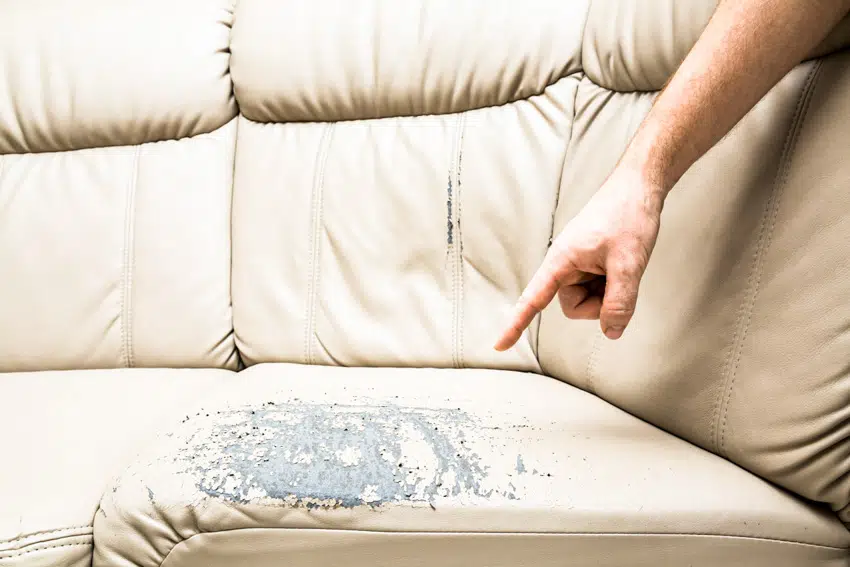 There are two methods to fix faux leather peeling. You can use either method. But before you start any repairs. Make sure you check the care guide first or you might cause more damage to it.
Technique #1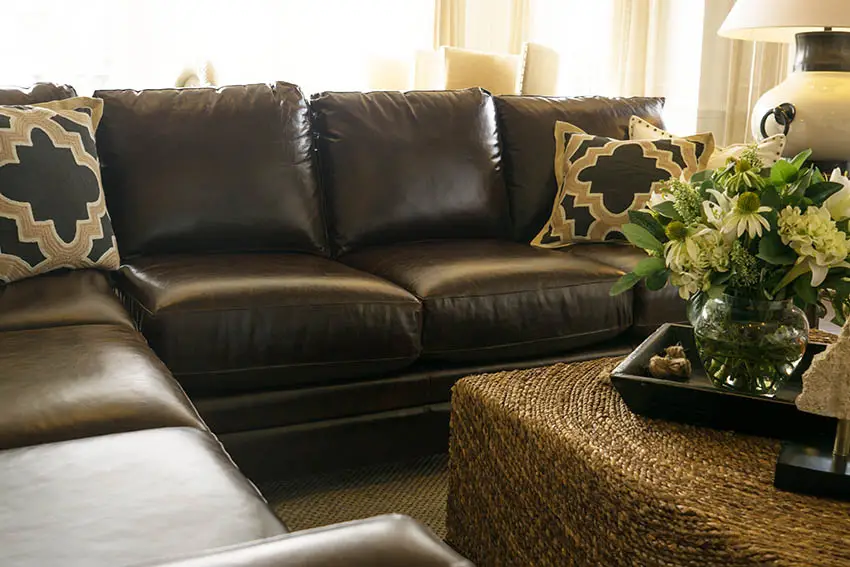 The first technique uses leather paint to fix the peeling leather. For this technique, you'll use:
Microfiber cloth

Leather paint

High gloss paint

Paintbrush
Step 1: Remove Any Peeled Leather Pieces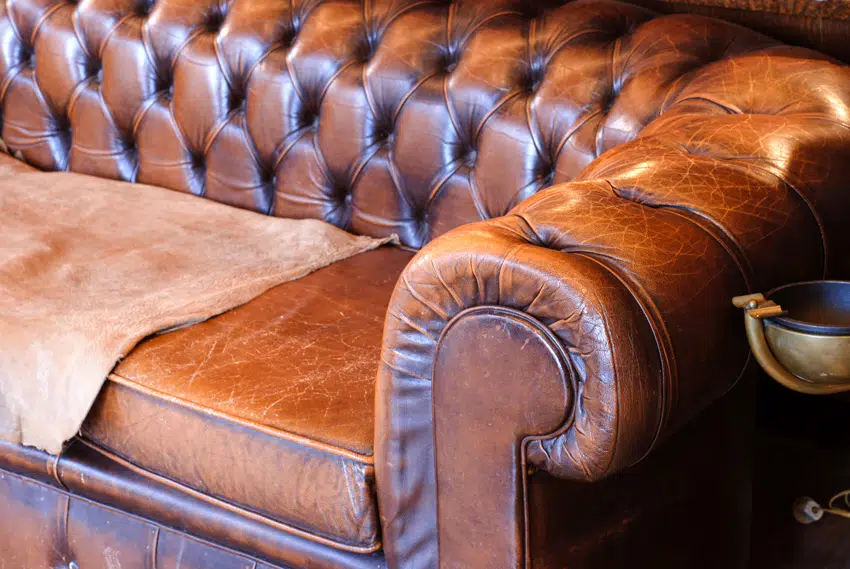 You can either pull the peeling leather pieces or wipe them with a damp microfiber cloth.
Carefully run the damp cloth over the couch surface. Apply light pressure when wiping so you won't cause further damage to the surface.
Step 2: Apply Leather Paint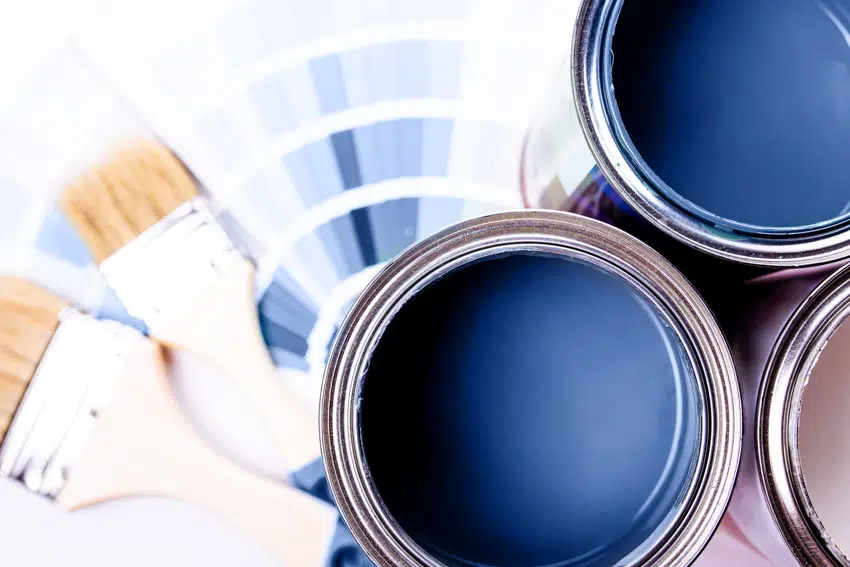 Before applying the paint, mix the content first. Then take a small paintbrush and apply the paint on the areas where the peeling paint is.
To make the painting process easier, start at the back of the sofa, working your way from left to right. Make sure that you cover every inch, especially the areas around the seams.
After you finish painting the surface, let it dry for 40 minutes. Apply a second coating but make sure that the first coating is completely dry first. Read more about our guide on the different sofa styles here.
Step 3: Apply A High-Gloss Paint Finish
Applying a high-gloss paint finish will make your couch look better and newer. If you're using the same paintbrush, clean it first and remove all traces of the leather paint. Use horizontal strokes when applying the paint finish to eliminate any brush lines on the surface.
Let it dry and apply 2 to 3 coats again to hold the faux leather fabric together. It will also prevent the leather from peeling off again.
Technique #2
Technique #2 involves using a leather filler. You will need the following materials:
Scissors or razor blade

Putty knife

Damp cloth

Dry cloth

Leather filler
Step 1: Remove Peeling Leather Pieces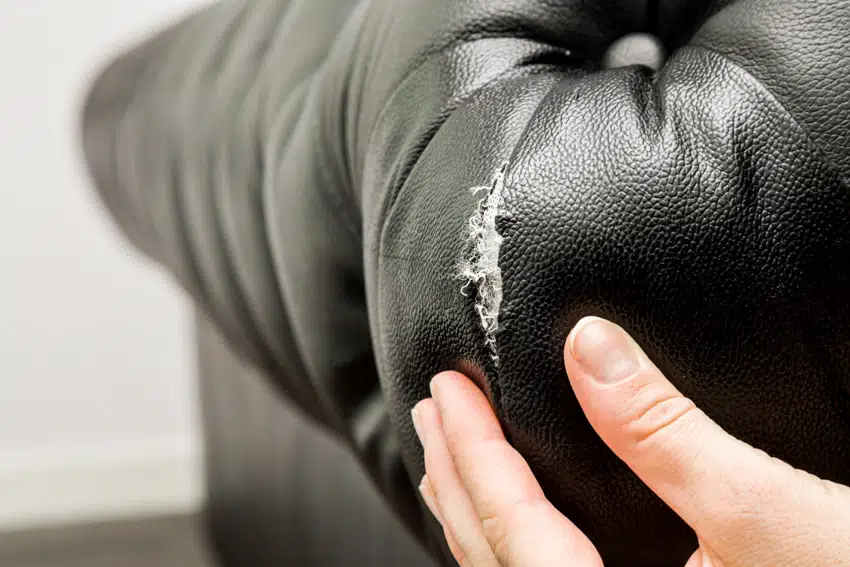 Just like in the first technique above, start by removing all the peeling leather pieces. You can either cut them with scissors or a razor blade. After that, wipe the remaining pieces off with a damp microfiber cloth.
Step 2: Apply The Leather Filler
Using a putty knife, apply a tablespoon of leather filler on areas where the leather is peeling. Start on the back and the sides of the sofa. Repeat the pattern until all areas are covered.
If you accidentally put too much leather filler on one area, wipe the excess with a dry cloth. Don't wait for it to dry or you will end up with a blotch sofa.
After you finish the process, let the filler cure for 30 minutes. Make sure that nothing touches its surface while it cures.
Step 3: Apply Additional Coating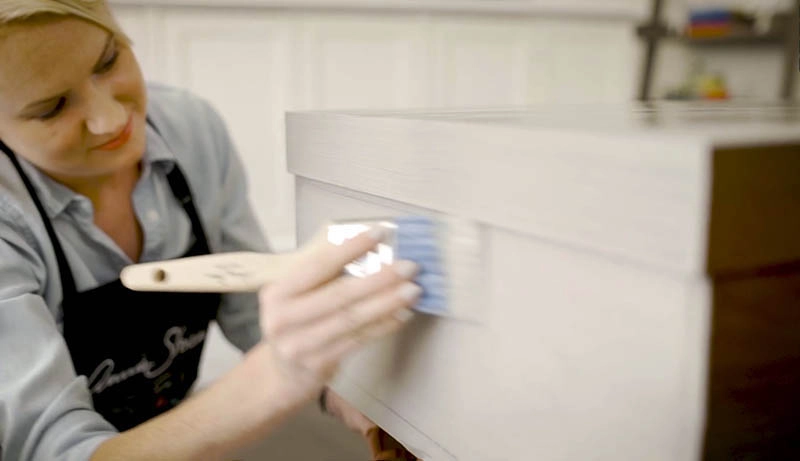 When the first coating completely dries, apply a second coating, repeating the same process in Step 2.
Why Is My Faux Leather Couch Peeling?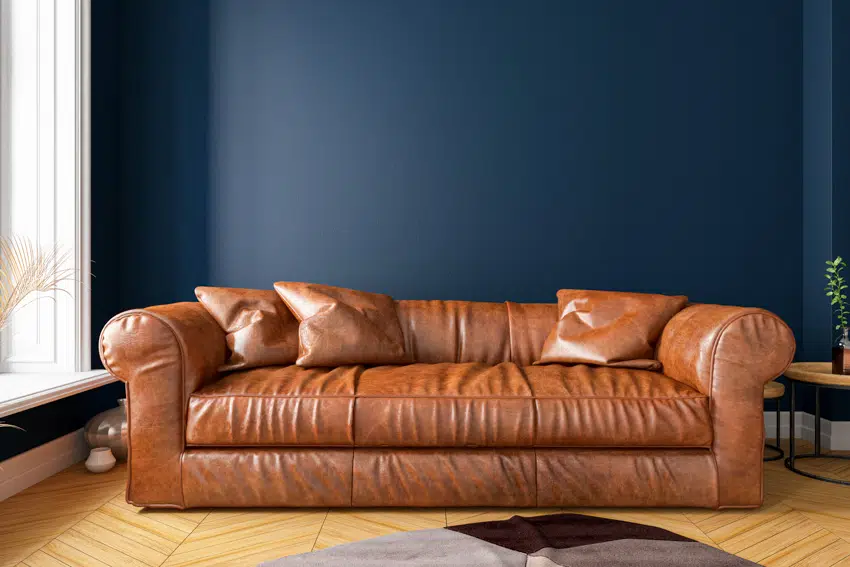 Faux leather is not real leather so it will not have the same life span as the real one. However, a good quality faux leather material can last up to 7 years.
It can even last longer than that if properly maintained. Read more about our guide on leather vs fabric sofas here.
Aside from the usual wear and tear, there are several factors why your faux leather sofa will peel.
Heat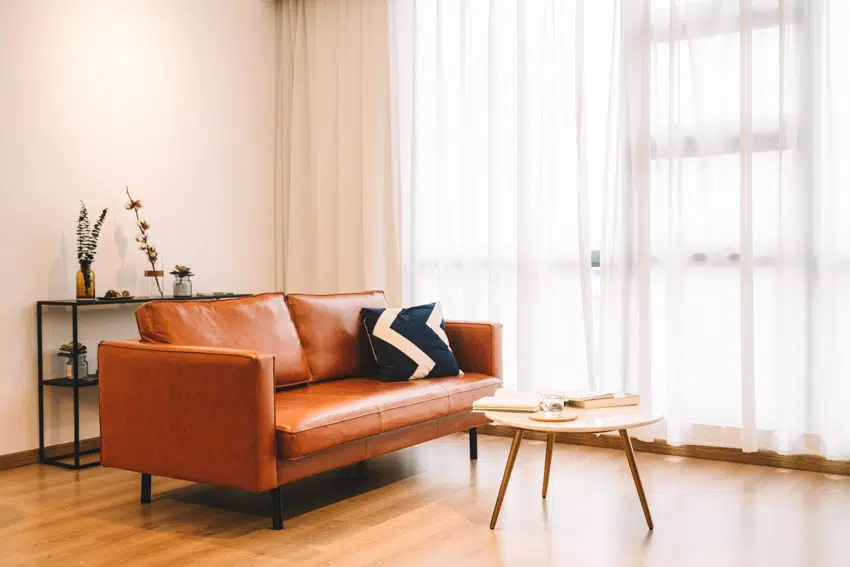 Faux leather is made up of synthetic materials which are sensitive to heat. So when it is exposed to heat for a long period of time, it will start to crack and eventually peel off.
So if you want your faux leather sofa to last longer, place it where direct sunlight cannot touch it. Otherwise, the topcoat of its lining will deteriorate and fall apart with daily exposure.
Water
Compared to real leather, faux leather is non-porous. In other words, it is more water-resistant than real leather. However, too much exposure to water can cause the material to deteriorate and peel.
To avoid this, don't let liquid spills stay longer on your couch. Wipe the liquid immediately with a soft or microfiber cloth.
Abrasive products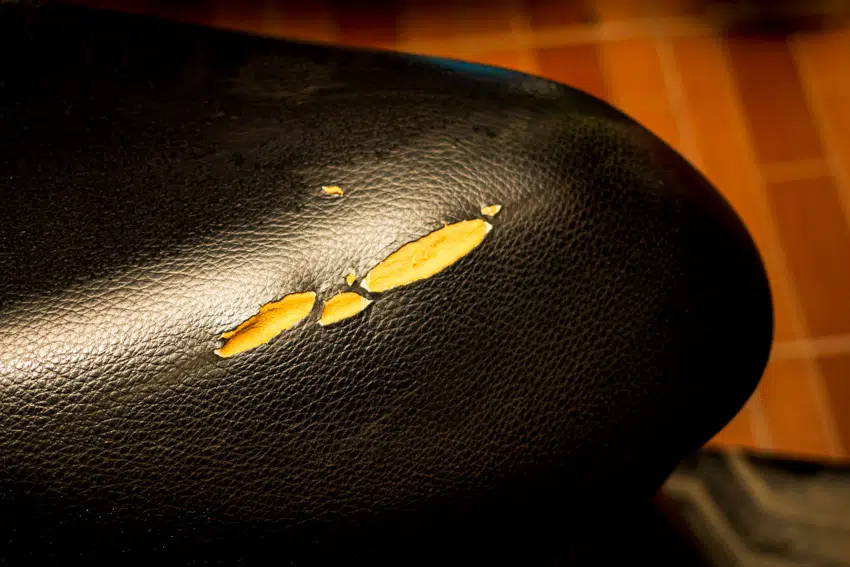 Never use abrasive materials to wipe the surface of your faux leather sofa. The most ideal material for cleaning is a microfiber cloth. However, wipe the surface lightly in a circular motion to avoid damaging your couch.
Bleach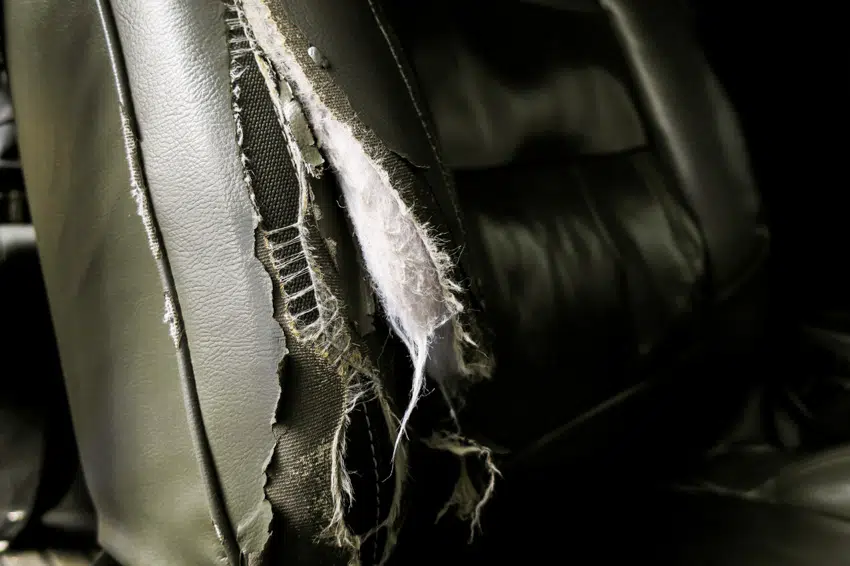 Never use bleach when removing stains off your faux leather couch. It will not only discolor the color of the sofa but the affected part will be more prone to peeling or cracking. Read more about our guide on the different types of leather for furniture here.
How To Prevent Faux Leather From Peeling?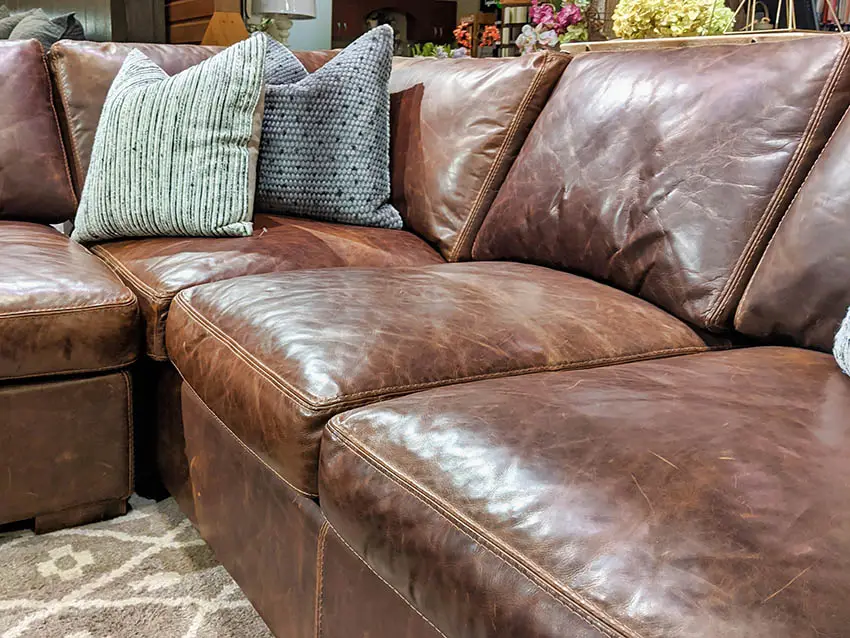 The best way to prevent faux leather from peeling is regular cleaning and proper maintenance. Faux leather, however, only needs mild cleaning using warm water and a mild detergent. Bleach or harsh detergent will dry out the material causing it to crack and peel.
Use a soft cloth but make sure to wring off any excess water so it's not dripping wet. Wipe any dirt and debris that might be sitting on the surface. After that, follow up with a dry cloth.
Once the couch surface is completely dry, apply PVC moisturizer on areas that seem to crack. Faux leather is made up of several layers of synthetic materials that include PVC or polyvinyl chloride. By applying moisturizer, the material will be softer and more supple.
We have given you the tips you need to know to make your faux leather sofa last much longer. Remember, prevention is better than cure.
Don't wait for the faux leather to start peeling off your couch before you take action. Instead, take care and maintain your sofa — it will save you more time and money.
See more related content at our article about the different living room schemes with brown leather furniture on this page.