In this folding table size guide we cover measurements for round, square and rectangular table dimensions.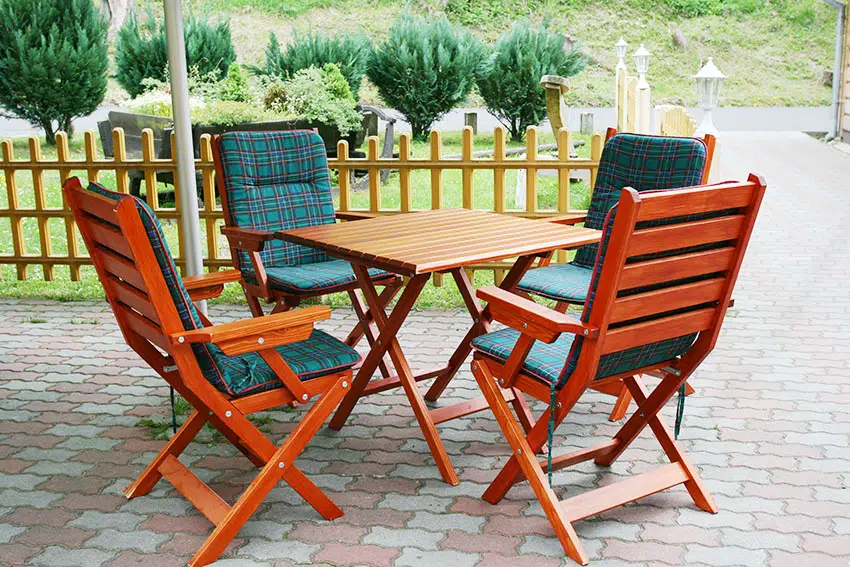 The rise in city and apartment living gave outfitting a small space with compact furniture and smart storage pieces. One of the most practical examples of adjustable and storage-friendly furniture pieces is a folding table.
Folding tables are easy to store, and they are portable. Not just used for homes but catering and other events businesses as well. In this article, we highlight the most popular and widely available folding table dimensions.
Standard Folding Table Size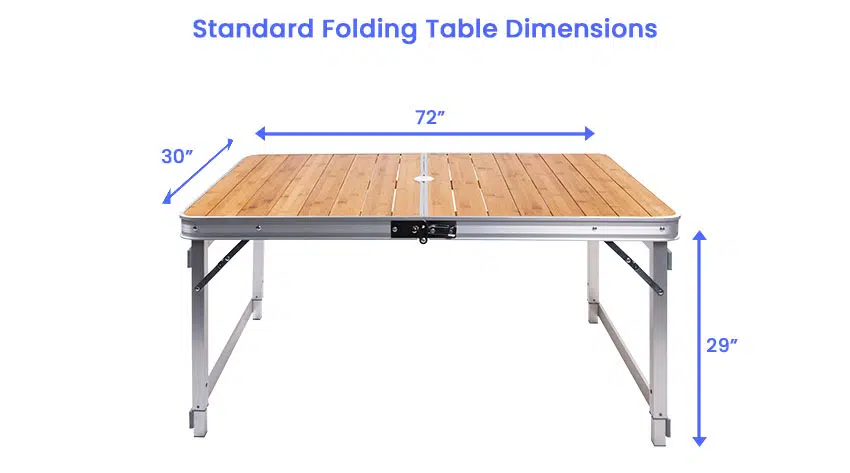 There are various sizes of folding tables for your perusal, circular ones, oval ones, and many more. But the usual ones or the "seminar" rectangular tables are the most common for reception and other businesses. At the same time, square ones are more common for household use.
The standard size of a 6 foot rectangular folding table is 72" in length, 30" wide and about 29" tall.
The standard height of these tables is usually about 30 inches, but some allow for adjustments in their mechanisms.
To give you a comprehensive list, we will provide different dimensions for different table types or shapes.
How Long is a Folding Table?
Round and oval tables grant people around a table to face and communicate with each other. They are versatile and practical, ideal for entertaining and party uses.
Also suitable for businesses such as restaurants and party planning with the right tablecloth size and design, you can turn this efficient table into looking elegant and fancy.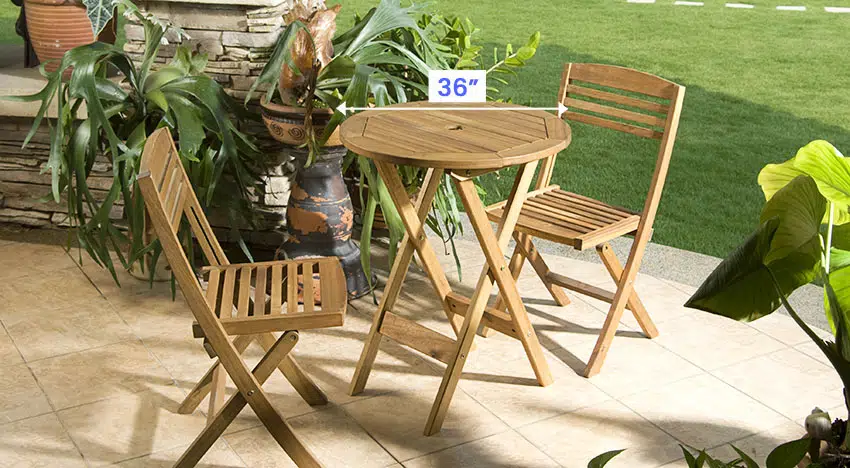 The usual length of a circular table in diameter is 36 inches. This type of table is typically seen in fine dining restaurants as the regular table for two.
For use in gatherings and other get-togethers, a circular table is usually around 60 inches in diameter, and it would seat up to 8 persons. Oval tables typically range from 20 inches to 108 inches in length.
Square tables have equal lengths on all sides, while rectangular tables have two sides that are equal in size. These tables can be pushed together side to side to allow for multiple seating.
Just be sure to be moving tables with the same height for a seamless look when covered with a tablecloth.
The usual size for square-shaped folding tables ranges from 23 inches to 36 on all sides.
Rectangular tables could vary between 20 to 108 inches depending on what you need them for and how many people you would want the table to accommodate.
There are also quarter-round folding tables that could act as extensions or counter spaces for food catering and storage space for use in offices. A table like this typically comes in lengths of 10 to 108 inches.
Serpentine tables are usually used for food preparations and presentations at weddings or other events. Serpentine tables, same as the quarter rounds, can range from 20 to 108 inches.
How Wide is a Folding Table?
Width is the measurement from one side to the other. Most of the table types listed above come with the same ranges in widths. Oval, rectangular, quarter round, and serpentine tables have capacities between 11 inches to 96 inches in width.
On the other hand, square tables can have widths between 23 to 36 inches, the same lengths.
How Tall is a Folding Table?
The height of folding tables, whatever shapes they may be, should be, on average, at least 30 inches high from the floor to the tabletop.
However, current folding table designs have adjustable height mechanisms that allow you to decide how high you want the table to be.
Rectangle Folding Table Size
Rectangular tables have lots of benefits. They are perfect for their ability to provide more seating capacity. They can be situated against a wall for households needing seating but do not have enough floor area. These same reasons are applicable for business use.
Most of the tables you see at weddings or birthday parties are rectangular as it requires less space for more seating.
Rectangular can be on one of these sizes. 30 by 48 can seat four people, 30 by 72 can seat six people — the usual size of a rectangular dining table in homes— and 30 by 96 a size that can seat up to 10 persons when two are sitting on the ends.
4 foot Folding Table Dimensions
4-foot tables are versatile and compact. It can be used in a lot of ways, both outdoors and indoors. They are lightweight enough that campers bring it with them on the road for picnics and dinners outdoors. Some even use 4-foot tables and sewing tables for their sewing machine.
The dimensions of a 4-foot table are 48 inches in length, 24 inches in width, and 2.3 inches in the middle point when folded in half. When opened, they have a dimension of 48.2 in length and 24 inches in width and have a height of 29 inches.
6 foot Folding Table Dimensions
6-foot tables can seat up to 8 people comfortably. They can also be used anywhere, really, from household use to parties, to church potlucks, to picnics.
They are designed to conveniently provide a wide range of functions with zero problems on storage since they are portable enough to take up as little space as possible.
6-foot tables usually have a dimension of 72 inches in length, 30 inches wide, and a height of 29 inches.
8 foot Folding Banquet Table Dimensions
An 8 feet table is the best table on this list to accommodate a large group of people. They can also be used outside the traditional purpose of dining and can be used as specific game tables and for conferences.
The 8-foot folding banquet table comes with three widths. They all have the same length of 96 inches and the same height of 29 or 30 inches.
Extra-wide 8-foot banquet tables have 36 inches in width, while narrow 8-foot ones have 18 to 24 inches in width depending on their use and availability; normal ones are 30 inches wide.
Tablecloth Size for 6 foot Folding Table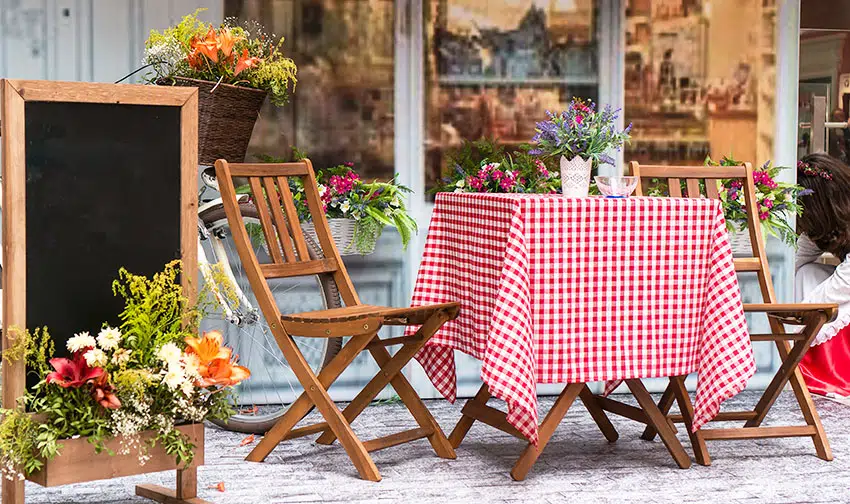 To fully cover a 6-foot folding table, one needs a rectangular tablecloth that is 90 inches in width and 132 inches in length.
When using a rectangular spandex table cover, an 8 foot one will suffice. See our in-depth guide about tablecloth sizes here.
For more related articles, visit our coffee table size guide here.