Here is our gallery of alder wood furniture with information on its uses and advantages, as well as its quality, price, and ideas for your home, office, or outdoors.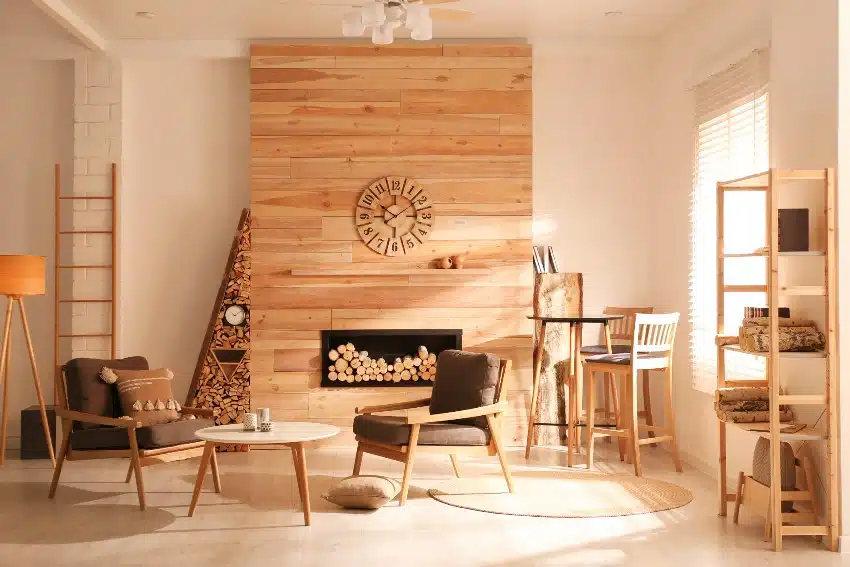 In furniture making, and even in construction, you will often come across popular names of woods from pine and cherry to maple and oak. With the versatility and popularity of wood as a material, this is not surprising.
The truth is that many homeowners are not that aware of what types of wood are used in their homes (unless they are expensive) especially if there's a contractor that's calling the shots, but it's a different thing when it comes to the furniture.
One of the woods that you won't often see but you can actually explore is the alder wood. Before jumping the gun, learn everything you can about it just to be sure this is what you want.
What Is Alder?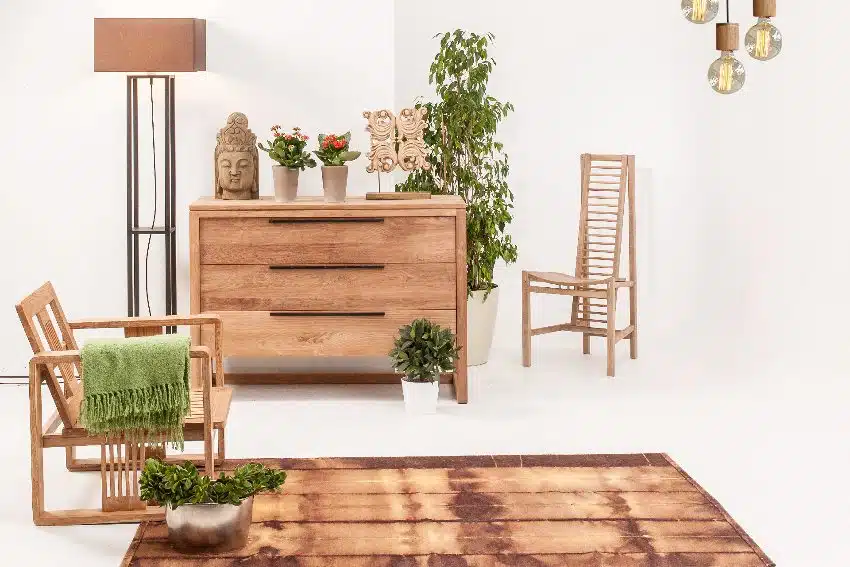 Popular particularly in the Pacific Northwest, alder wood is a budget-friendly, sturdy, and versatile types of wood you can use for your home furniture. It is a member of the Birch family, along with 35 species distributed all over the world even in different climates.
Unique in its own way, alder wood features this stunning red undertone that intensifies as the wood ages. If you want to stain the wood, you can also choose that alternative since it responds excellently to stains even if it's not very porous compared to other types of wood.
It is considered an ideal wood for painting since you won't need more than two layers of coating to achieve full coverage and the shade you want to use. The blemishes on the wood also look different than the rest of the wood surface, giving a more rustic feel to it.
Alder wood is also known for its smooth grain and being extremely pliant, making it a top wood option for many furniture makers. It can be screwed and nailed without the danger of splitting or needing pre-drilling. You can sand the wood to a smooth finish and benefit from this natural warm honey color without having to apply any stain just to achieve it.
When creating a rustic aesthetic, alder wood that has knots is a favorite of carpenters. Not only is rustic alder wood strong and affordable, but it also adds character to complete a farmhouse or ranch style design. – interior designer, Maria Bott
Types Of Alder Used For Furniture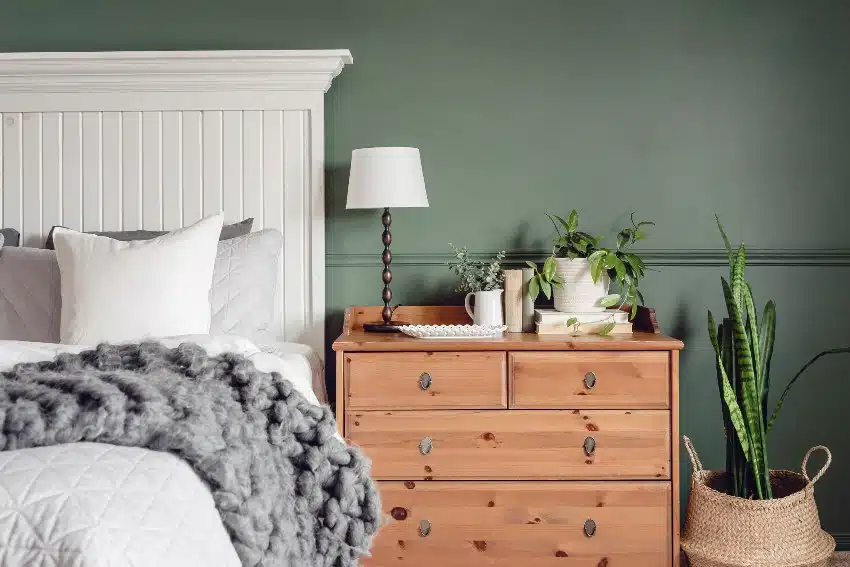 One of the best things about alder wood is that eight of its species are native and grow all throughout the United States. With more locally sourced high-quality wood, you get to enjoy the benefits from lower transportation costs to faster delivery of the materials. It is also a more eco-friendly option since the carbon footprint is reduced.
If you're considering alder wood furniture for your home but you don't know what type to get, here are some of the popular types of alder wood you can get in the United States.
Red Alder (Alnus rubra)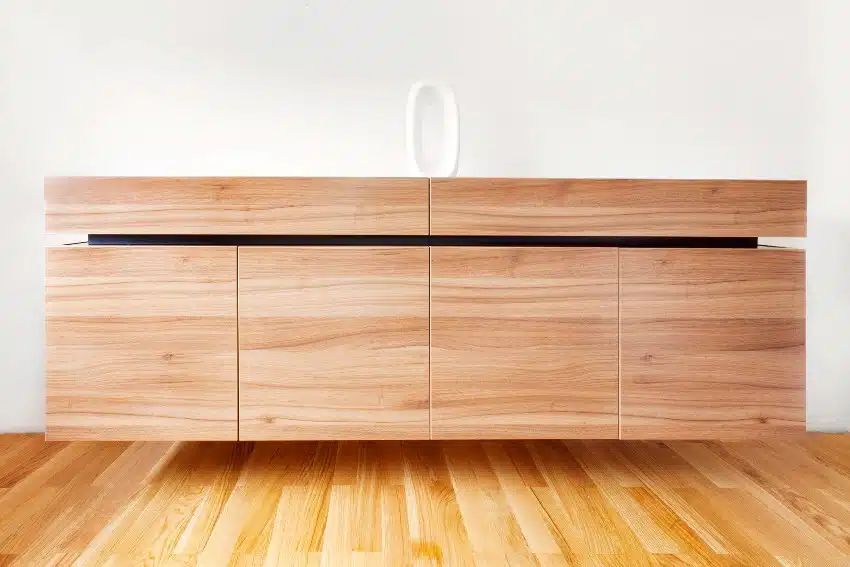 Height: 66 to 130 feet
Janka Hardness: 590 lbf
Place of Origin: Western North America (Alaska, British Columbia, California, Montana, Oregon, and Washington)
Also popular as Western Red Alder, Red Alder can grow up to 130 feet tall and 3 feet wide in diameter, which is why it is considered the biggest among all alder species and grows in the coastal Western United States.
You can easily differentiate this type of alder from the rest because of its tall structure and broad leaves. The trunks are also tapered and develop deeply grooved bark, along with a huge round crown.
Red alder comes in a variety of shades, from this light honey color to a reddish-brown hue that darkens in shade as the wood ages. This dark reddish brown has a similar look to red oak. Heartwood and sapwood also do not have much differentiation.
While similar to red oak in color, it is similar to Birchwood in terms of its straight grain pattern (though significantly harder and lighter in color).
Workability is another excellent characteristic of red alder, making it a favorite among furniture makers. Soft in nature, the wood can easily be cut and shaped by hand or using machine tools. But this also means that it needs additional care to avoid the wood from getting damaged.
Red alder comes in two forms, clear alder, and knotty alder. The former is pricier and clear of knots that look the same as Birch or soft maple while the latter is more affordable and has noticeable knots similar to poplar and aspen, delivering a more rustic feel.
Green Alder (Alnus virnis)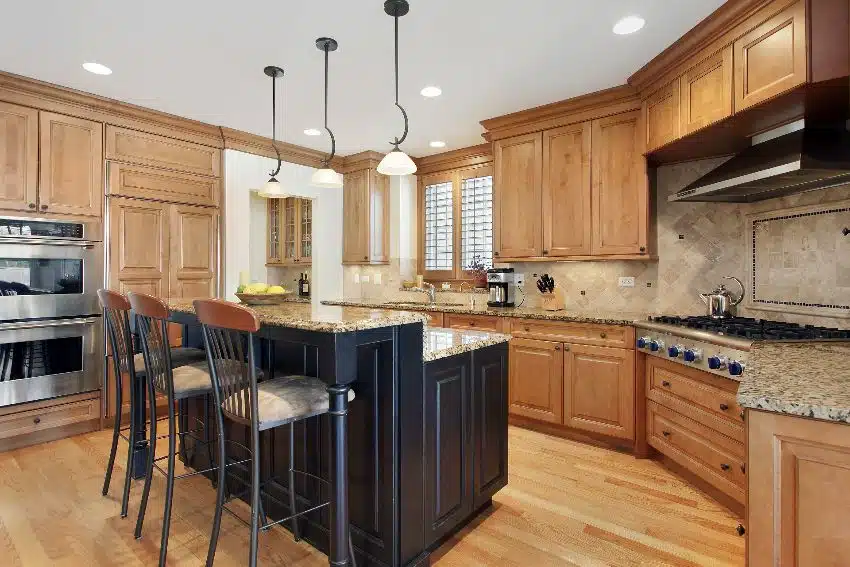 Height: 20 to 40 feet
Janka Hardness: 590 lbf
Place of Origin: Asia, Europe, and North America
Green alder, famous and distinct for its glossy green fine-toothed leaves, produces male and female catkins. It is native to the Alps and near streams, rivers, and lakes in Alaska, Canada, and Northern Siberia.
It can grow at most 40 feet in height but it is not a favorite when considering its physical properties, with its Janka hardness rating of 590 lbf, despite being very useful in furniture making and the manufacture of kitchen cabinets.
Black Alder (Alnus glutinosa)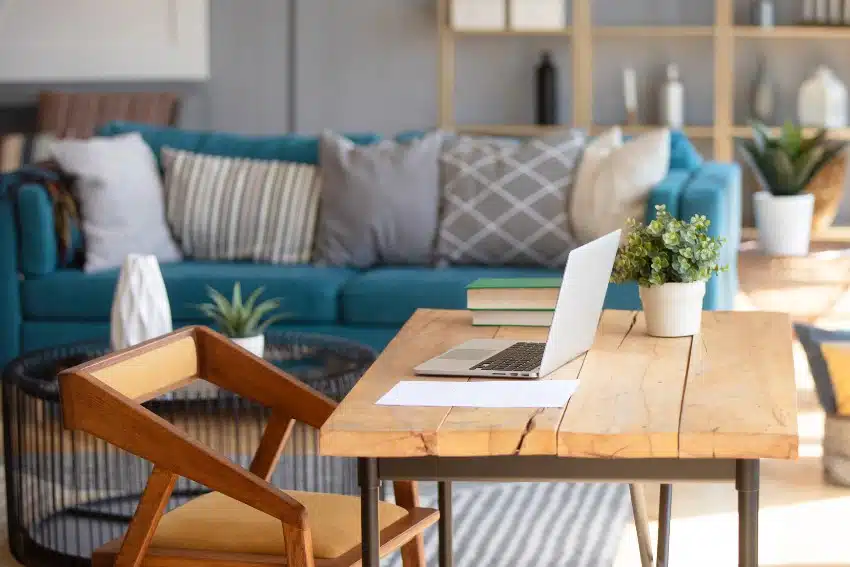 Height: Up to 100 feet
Janka Hardness: 650 lbf
Place of Origin: Southwestern Asia, Europe, and North Africa
Black alder, also known as European alder or even European black alder, can grow as tall as 80 feet and as wide as 2 feet in trunk diameter. This common alder is part of the Betulaceae family and characterized by dark bark, which is how it got its name.
It grows in moist places (like near rivers and lakes) and is ideally used as a water wood. This is because when submerged in water, it becomes very durable and strong so it's a good option for building foundations.
Black alder has this soft and white appearance when first cut but then turns into a pale red shade, forming noticeable striking knots. With a Janka hardness rating of 650 lbf, its timber is used to manufacture fiberboard and even paper. It is also very easy to use for woodworking projects.
Italian Alder (Alnus cordata)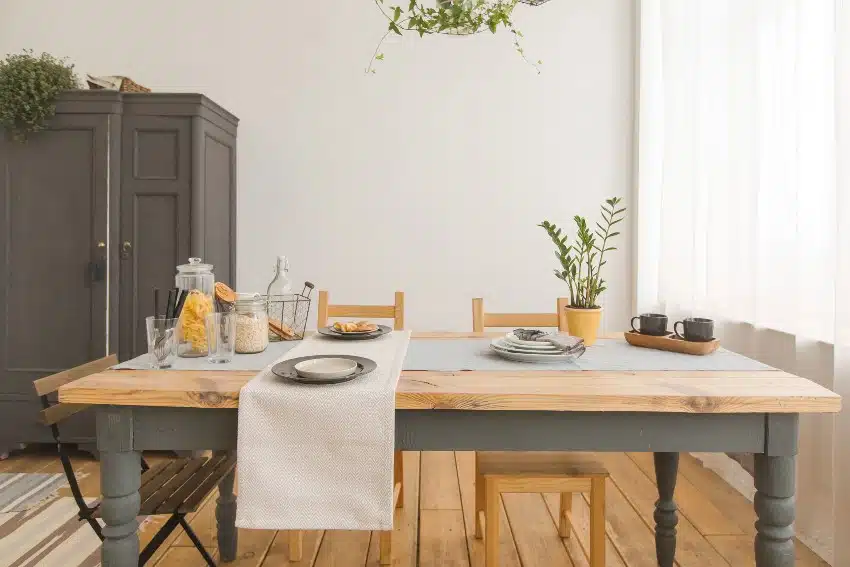 Height: Up to 80 feet
Janka Hardness: 590 lbf
Place of Origin: New Zealand, Chile, Sicily, France, Sardinia, Belgium, UK, and Spain
Also referred to as Rustic Alder, Italian Alder can grow as tall as 80 feet with a thick bark that helps retain the water content in the inner wood and protects the entire tree from brush fires.
This deciduous tree features this heart-shaped leaves that measure 2 to 3 cm long and 1.5 to 2 cm wide. It also has brownish-red glossy branches and smooth and thick grayish-green bark with lenticels.
Italian alder has a Janka hardness rating of 590 lbf, falling on a medium hardness. When exposed to air, it tends to deteriorate and break down quickly. When submerged in water, it becomes more durable. Similar to black alder, it is a good option for the foundation of coastal structures.
This wood can also be used for the following:
• Plywood Making
• Carving
• Molding
• Turning
• Furniture Building
• Paneling
Seaside Alder (Alnus maritima)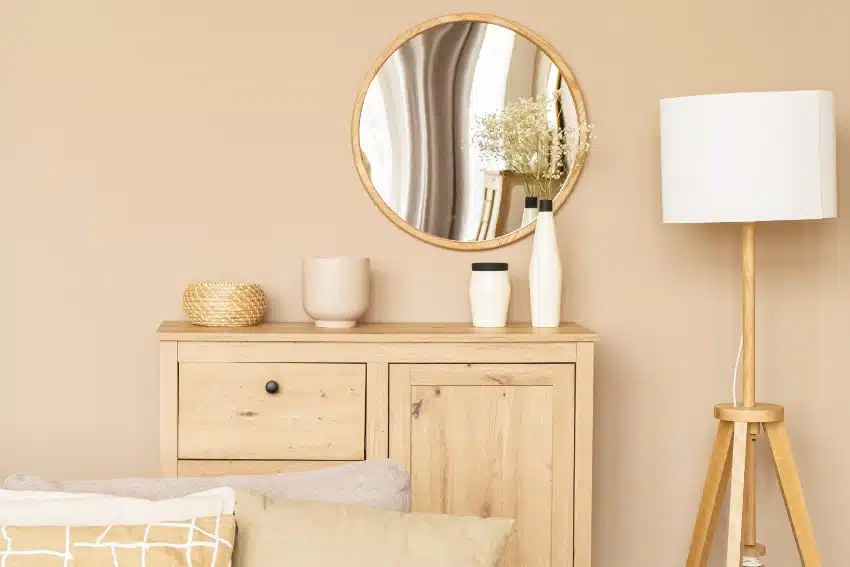 Height: 20 to 30 feet
Janka Hardness: 590 lbf
Place of Origin: Eastern North America (Delaware, Georgia, Maryland, and Oklahoma)
Seaside alder, also called brook alder, can grow up to 30 feet tall. The tree can mostly be found in moist soil with partial to full sun exposure. It is identifiable due to its yellow flowers and light brown to reddish brown bark that comes with spots of color.
This fast-growing tree has a Janka hardness rating of 590 lbf, which makes it a moderately hard wood that is both durable and easy to work with.
It also features light brown lumber with a fine close-grain pattern. And since it's thin in structure, it is limited in its usage and is mostly used for construction and furniture manufacturing.
Nepalese Alder (Alnus nepalensis)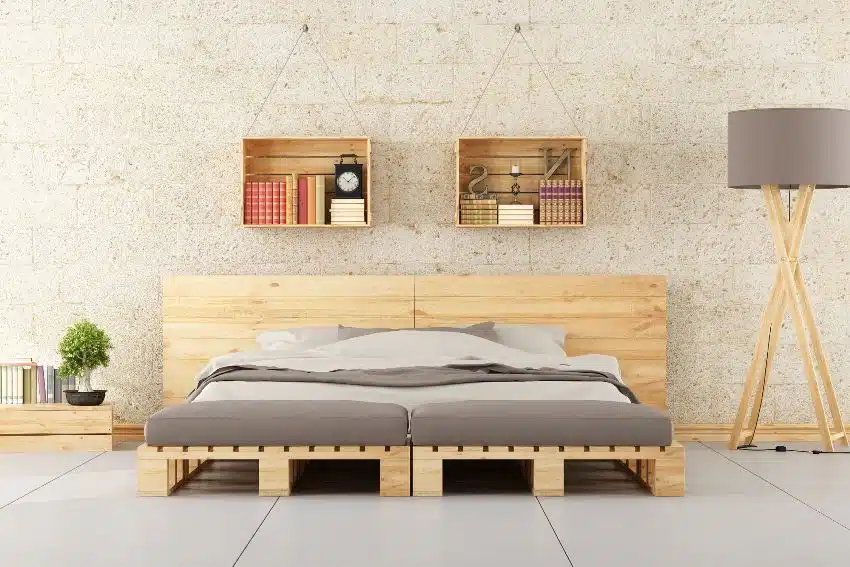 Height: 80 to 100 feet
Janka Hardness: 1,690 lbf
Place of Origin: Bhutan, China, Himalayas, Nepal, and Pakistan
Nepalese alder is a large alder tree that can stand as tall as 100 feet with a diameter of 3 feet wide. It is common in the subtropical highlands of the Himalayas and Southeast Asia and is widely distributed to Bhutan, Nepal, Southwest China, and Yunnan.
Nepalese alder comes in a selection of colors, from light tan to reddish brown but it turns deep red as the wood ages. There is also no distinction between sapwood and heartwood, along with its uniform and fine grain pattern.
Considered an extreme softwood, Nepalese alder has the Janka hardness rating of 390 lbf, which means that while the wood is easy to work on (glues and finishes well too!), it also tends to dent when not taken proper care of. This is the reason why its usage is limited to light construction like for the manufacture of matches, crates, and boxes.
Grey Alder (Alnus incana)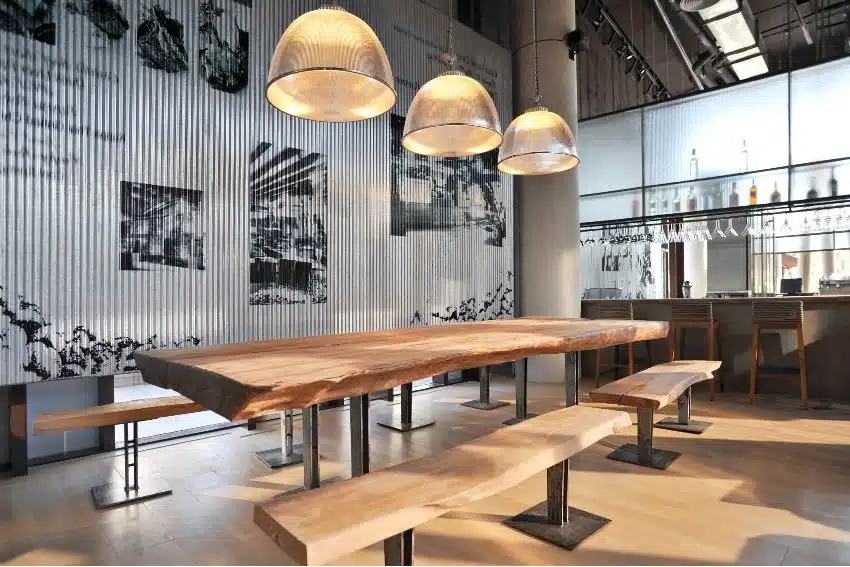 Height: 49 to 66 feet
Janka Hardness: 650 lbf
Place of Origin: Asia and North America
Commonly known as Speckled Alder, Grey alder is slow-growing and can live up to 80 to 100 years, and can grow moderately in size of up to 66 feet.
It is also moderately hard with its Janka hardness rating of 770 lbf and can only be used for casual whittling and carving, along with durable alder furniture (as long as they don't bear too much weight).
Often compared to black alder because of their similarities, including their color, texture, and grain pattern. The major difference though is that black alder is harder and more expensive. Grey alder is also not commercially grown and is only used on a smaller scale.
White Alder (Alnus rhombifolia)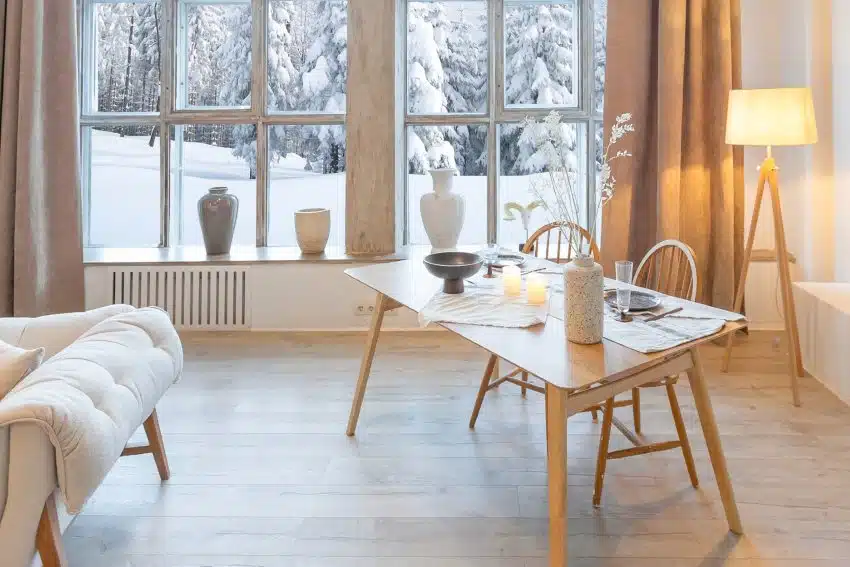 Height: 49 to 82 feet
Janka Hardness: 1,320 lbf
Place of Origin: Western North America (British Columbia, California, Oregon, and Washington)
White alder is known as California or Sierra alder and is distinguished by its thin leaves. Native to western North America, it is widely distributed in southwestern Oregon and northern California.
While many species of alder trees are cultivated for wood, white alder is not and is instead used for its notable and stunning white-scented flowers and toothed leaves. They are used as a decorative element for the home.
Alder Durability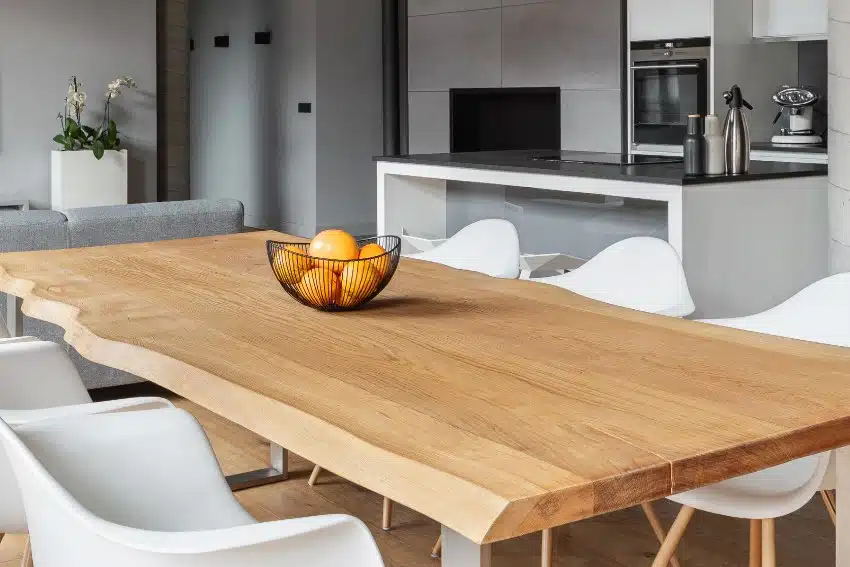 Alder wood is considered one of the softest options (above poplar and pine) you can choose among the hardwood family. It showcases a bending of 9,800 PSI, which means that it is pliable but at the same time relatively soft. Its softness and pliancy are simultaneously a favorite and a drawback that furniture makers experience with alder wood.
Works excellently both in dry and wet climates, alder wood rarely cracks which is one of the reasons why it is a good option for furniture building, whether it's for cabinetry or bedroom furniture. Its durability also allows woodworkers to create delicate details on the wood, which makes it a pleasurable material to work on with decorative pieces.
Despite being economical and sustainable similar to cherry wood, it does not take moisture well so you have to use a different wood for the surface, especially if it's prone to spillage.
Alder Furniture Quality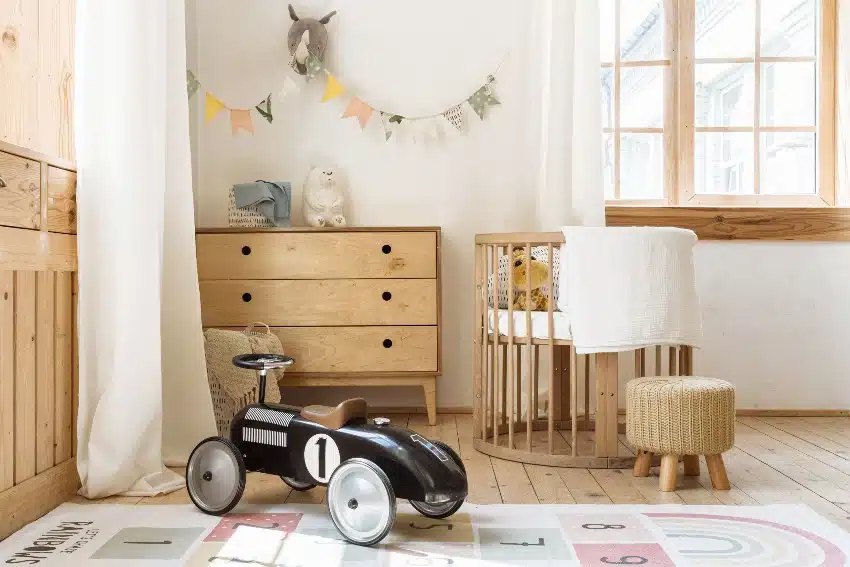 When it comes to furniture quality, alder wood offers an awesome 83% clear face, which refers to the highest hardwood lumber grade recognized above all other hardwood species.
Alder wood is very strong despite being lightweight with a glassy surface that does not require grain filler. It is also incredibly resilient and can bend without breaking. Once the wood dries, it showcases top-notch stability.
Alder Bedroom Furniture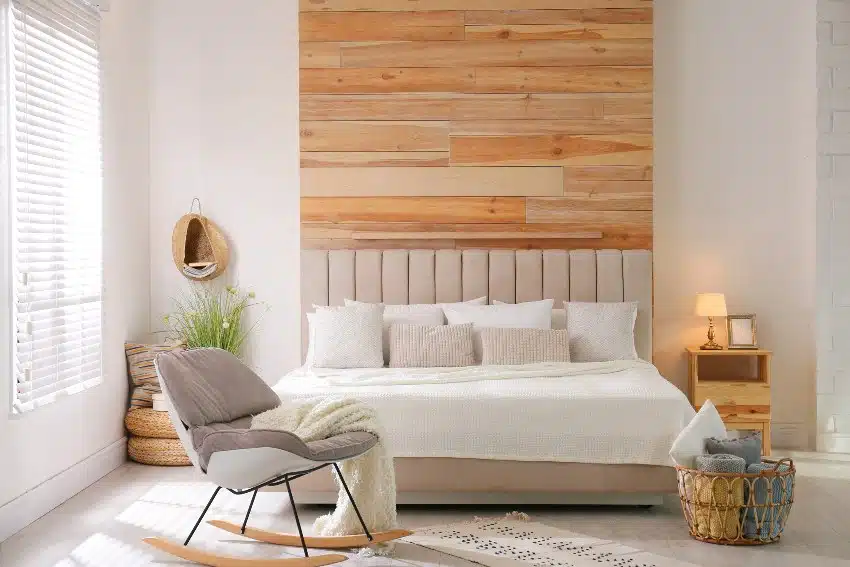 One of the popular uses of alder wood is bedroom furniture, with its sturdiness and versatility. While it may be a soft hardwood, it is a famous material to be turned into a bed, especially if you're planning to include an intricately designed headboard. It is strong enough to be turned into a bed but make sure you take into account the weight it would have to carry.
Knotty Alder Bedroom Furniture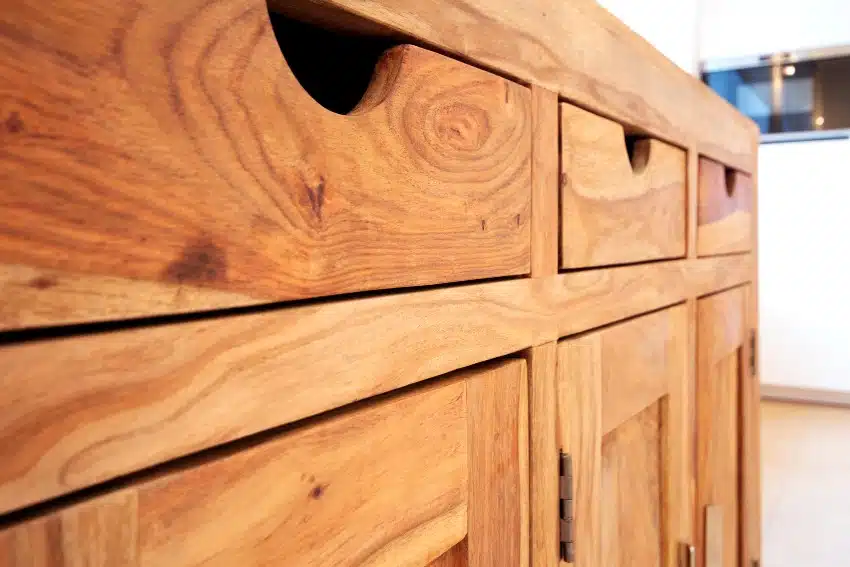 Compared to standard alder wood, knotty alder has this unique aesthetic in the form of knots. Knotty alder is commonly associated with a rustic vibe, complete with the cherry coloring of light honey to reddish brown shade. And these characteristics make it a good material to build a piece of bedroom furniture.
If you decide on knotty alder bedroom furniture, you can enjoy the nostalgic feel of rustic bedroom furniture with its informal appearance and unique look. Many of the knots vary in size and come in the split and open knots. There are even open cracks that allow light to show, adding a touch of personality to the mix.
Alder Office Furniture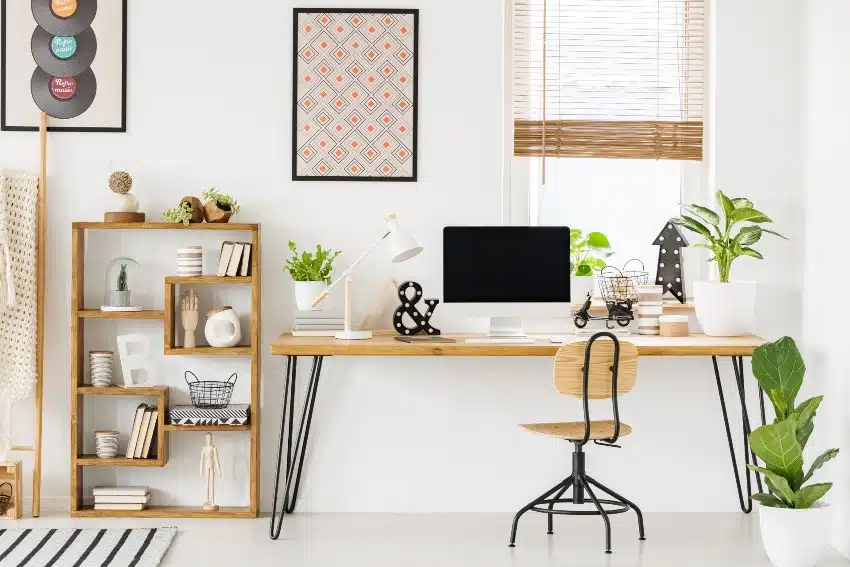 If you're in search of an elegant piece of office furniture with a stunning and expensive-looking finish, alder wood is a good material to consider. If you're going for a formal look in your office, alder furniture can work well into the style.
Alder office furniture features an even texture and showcases a muted grain pattern that you can finish with stain or paint, depending on what you prefer.
Alder wood can add warmth and personality to your office, as well as additional details, decorative carvings, and moldings to the piece of office furniture you decide to use for the room.
Alder Outdoor Furniture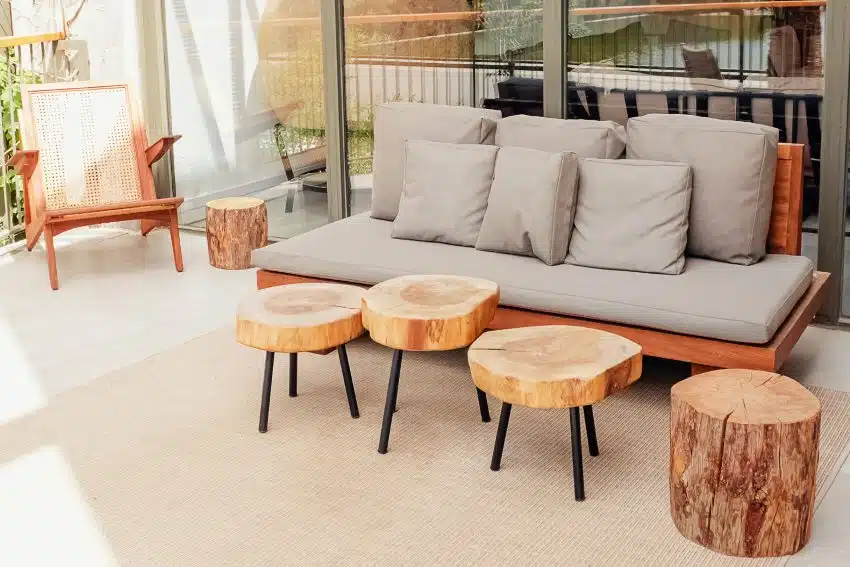 Alder wood is a durable hardwood option you can use for outdoor furniture, especially since it doesn't take moisture well and can easily withstand weather elements. This is also the reason why it is a good material for boats and sluice components.
The wood is also extremely stable since it doesn't easily crack. Many woodworkers though prefer to use a different type of wood for surfaces, especially if the furniture is prone to getting wet.
Alder Furniture Price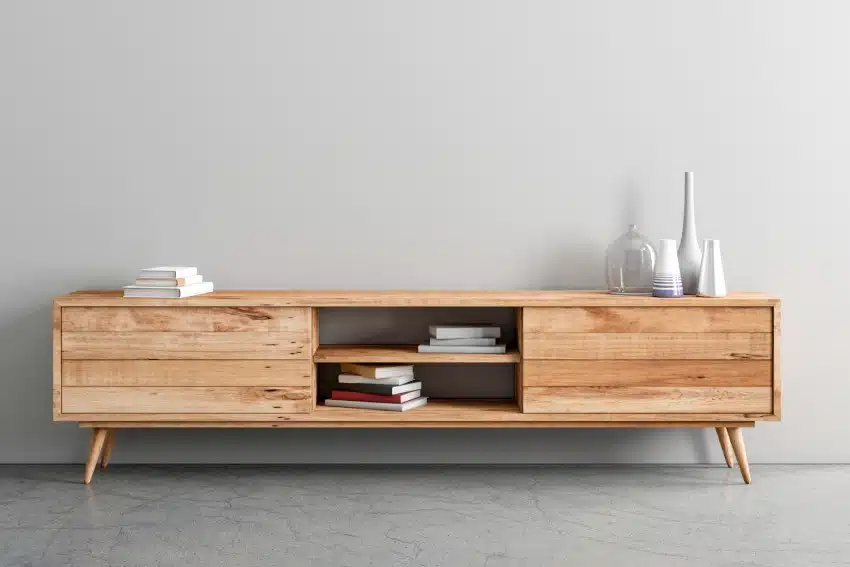 If you're considering alder wood for your furniture, the price plays an important role in your decision. Since alder trees are locally grown and sourced all over the United States, transport of the wood is not an issue you have to worry about, along with the fees that come with it.
This is one of the reasons why it is considered an economical hardwood lumber you can use for furniture making. The standard price of alder lumber is around $3.95 per board foot and $2.85 for knotty wood. These alder wood come in 4×4 thickness of what can be considered as superior wood.
Aspen Vs Alder Wood For Furniture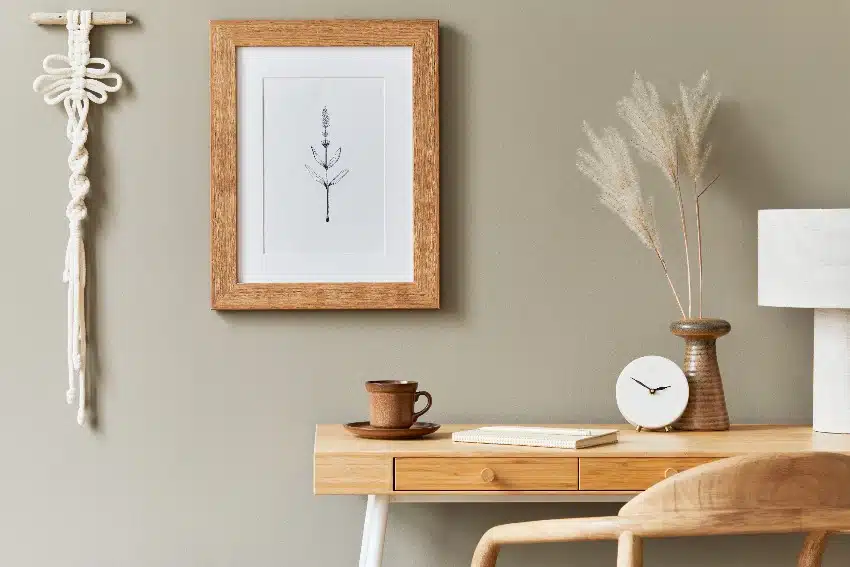 Aspen and alder wood are often interchangeable since they usually come in the same size, standing around 50 to 165 feet tall.
While alder has this light yellow to reddish brown color that cannot distinguish between sapwood and heartwood, aspen shows the bold difference between white sapwood and light brown heartwood.
For more differences between aspen and alder, here are some clear distinctions between the two:
• Availability – Alder is easily available in bulk because it is locally grown and sourced while aspen is rarely available in bulk stock.
• Workability – Both aspen and alder wood have excellent workability, but the latter can take in more processing, whether it is molding, carving, boring, or drilling, as well as surfacing, turning, and machining. Whether it's a machine or by hand, both can work well but aspen takes a bit more caring, specifically when it comes to nails and screws.
• Hardness – Alder wood is significantly harder than aspen wood, with the former having the Janka hardness rating of 590 lbf while the latter has a rating of 350 lbf.
Both alder and aspen can be used for plywood but the former is more limited to veneer and crates while the latter is more commonly used for cabinetry and furniture making