This gallery of red oak kitchen cabinets includes designs, benefits, differences from white oak, unfinished cabinet tips, cost, and how to redo a red oak cabinet kitchen.
Red oak kitchen cabinets are the perfect addition to achieve functionality and the warm allure that every heart of the home deserves. Warm wood tones are coming back, and whether you're aiming for a traditional theme or a modern one, red oak kitchen cabinets are a versatile option that can accommodate both styles with the right design.
Craftsmen have always loved working with the red oak hardwood as it strikes a balance between hardness and workability. Compared to other types of oak lumber, red oak is also more accessible to source, with varying shades that offer more options for owners to choose from.
Homeowners also can paint or stint their red oak kitchen cabinets, which makes it even easier to mix or match with their existing design elements.
Is Red Oak Good For Kitchen Cabinets?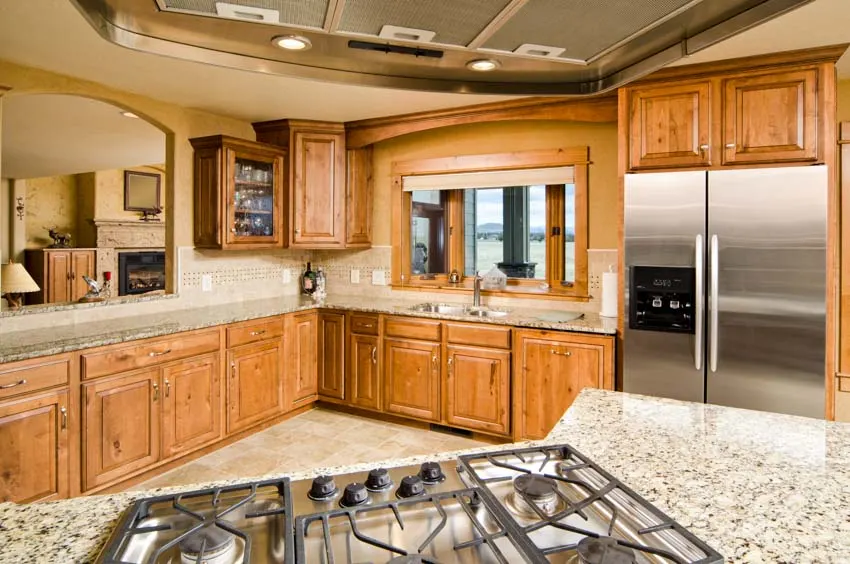 Yes, red oak is a good material for kitchen cabinets because of its desirable qualities suitable for furniture use, especially if you're looking for a hard-wearing storage cabinet for a busy kitchen.
Red oak remains one of the most favored hardwood specie for furniture, so much, so that veneer options simulate the look to showcase their products. Red oak is a popular wood species because it's a very durable material, but costs less compared to most hardwood materials, making it a wise investment for your kitchen.
Here's some of the popular benefits of red oak cabinets:
High Degree of Durability: Red oak has a Janka hardness of 4700 Newtons, which is relatively higher than walnut and cherry wood.
Good Resistance to Rot: One of the problems of wood furniture in kitchens is rot; red oak has a moderate resistance to rot except for the European oak or British oak, which is known for having a very good resistance towards decay.
There are protective coatings that can be applied to your red oak to prevent water seepage and mold growth, which leaves your oak kitchen cabinet even more durable.
Receives Stains Very Well: With large open pores, red oak cabinets can absorb wood stains very well without worrying about blotching or uneven surface stains compared to most hardwood lumber. You can also have consistent coloring with dye layering, top coating, and gel staining. However, remember to sand each layer and finish it off with shellac to achieve a high-quality finish.
Balanced Workability and Durability: While you get very durable kitchen storage, there is a myriad of designs to choose from, and for customized options, red oak is among the best types of kitchen cabinet materials that can be steam-bent to create curved and intricate designs.
Does Not Show Scratches Easily: The kitchen is a hardworking space, and red oak's strong graining means it does not show scratches easily while being a very durable surface.
Readily Available and Cost-Effective: When you're looking for a piece of wooden furniture for your kitchen that will last for decades, the red oak kitchen cabinet is your best choice as it has the desirable qualities for kitchen furniture while falling to moderately priced wooden furniture.
Versatile Material: Gone are the days when red oak is solely for the traditional interior. With its workability and durability, you can design a sleek and modern kitchen cabinet using the traditional red oak. Red oak kitchen cabinets can be combined with glass and modern hardware, and using the flat or slab type of door cabinets can produce a red oak kitchen cabinet.
Differences Between White Oak And Red Oak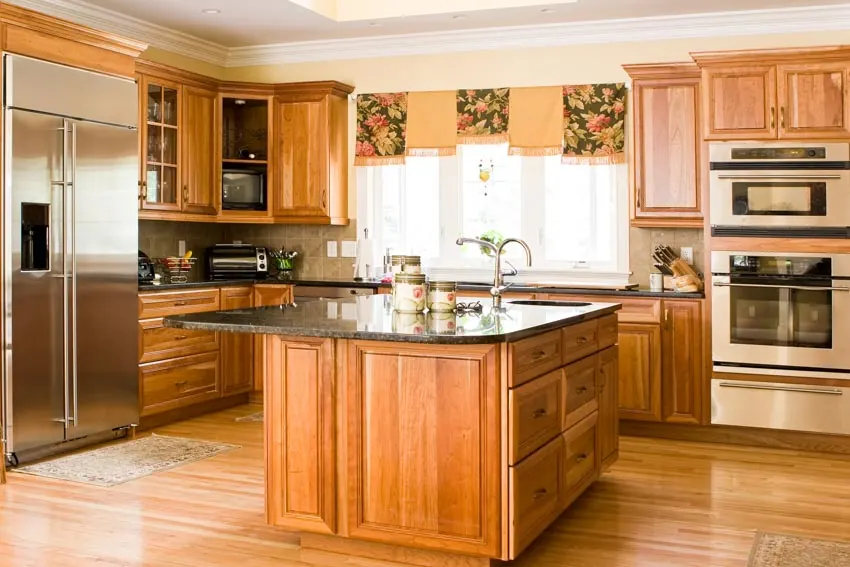 The most distinctive difference between white oak and red oak when it comes to lumber is their pores. By looking at the pores on the end grain, you'll notice the red oak have open pores while white oak has pores that are filled with resin making it slightly denser and heavier.
First off, there are a lot of species of oak, where the two primary groupings into which all of the major species are grouped are red and white. For example, English oak belongs to the white oak family, but California black oak belongs to the red oak family, so when you ask for red oak at the lumber yard, you're asking for a complete family of trees.
When you have different species with the same name, you're bound to have inconsistencies, as some white oaks can appear red, and some red oaks can appear fairly pale, implying that the name has little to do with the color of the wood.
The reasons for their respective names are often debated, and it seems to depend on who you ask, but red oaks often have reddish-brown leaf buds or leaves that turn red in autumn, while white oak trees have lighter-colored bark and the leaves may have a yellow color.
Coloring: Though we have emphasized that color is not a reliable trait to distinguish between red and oak, it's still worth noting the general color tones of each group. Red oak tends to have a reddish to amber coloring, while white oak has a more brownish to a yellowish hue.
Price: There is not a major difference between the price of Red and White Oak. Because unfinished oak hardwood flooring is a commodity item, the price fluctuates from week to week.
At times, Red Oak is more expensive, and sometimes White Oak costs more. The price will also vary based on the width of the boards and the grade of the wood.
Unfinished Red Oak Kitchen Cabinets
If you're looking for a way to cut costs on your kitchen installation, opt for unfinished red oak kitchen cabinets. This customizable option typically comes fully sanded, where you can choose your own finish to match your preferred look.
There are furniture shops that have red oak kitchen cabinet doors, so you can revamp the look of your wooden kitchen cabinets by simply replacing your worn-out cabinet doors without spending a hefty amount.
However, take note that while you save on labor costs when it comes to your red oak kitchen cabinets, the relatively easy DIY project of applying finish on your cabinets will take a part of your time. If you're on a tight schedule purchasing unfinished types of furniture styles may not be counterproductive and will cost you more in the long run.
Cost Of Red Oak Cabinets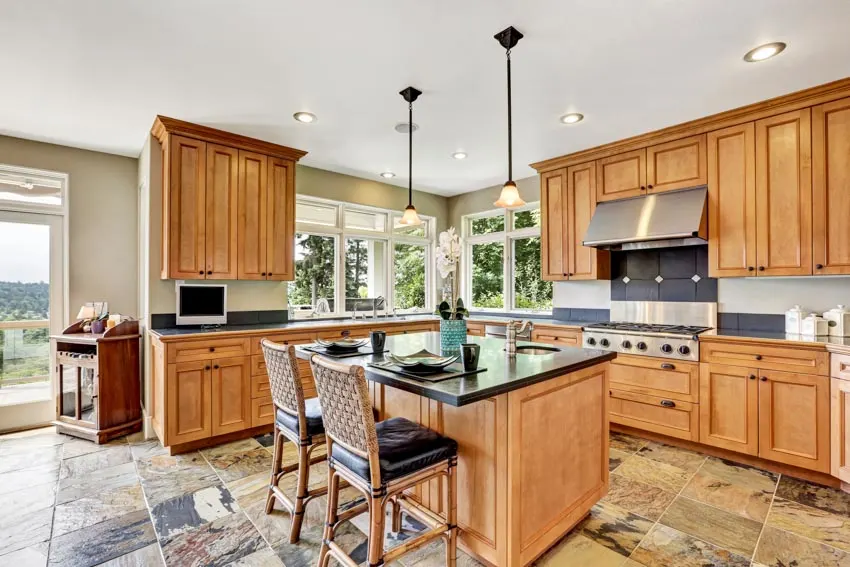 Compared to white oak cabinets, red oak cabinets are slightly more affordable, but then there are a number of factors that will affect the price, such as your location, project size, design, and more.
Custom red oak cabinets: $13-$19 per linear foot
Custom white oak cabinets: $15-$22 per linear foot
Compared to other hardwood cabinets such as maple or cherry, oak is moderately priced and less expensive.
Average Costs: Stock oak cabinets for a standard-sized kitchen cost $4,000 to $5,000.
Semi-stock/semi-custom oak cabinets cost $5,000 to $12,000.
Custom oak cabinets might cost $8,000 to $20,000 or more.
Cabinet installation typically accounts for 15 to 25% of total cabinet costs. Therefore, if your oak cabinets cost $20,000, installation will cost an additional $3,000 to $5,000
Other installers may charge between $40 and $100 section or box cabinet, and you can also be charged per linear foot or per hour by your installer.
How To Redo Oak Kitchen Cabinets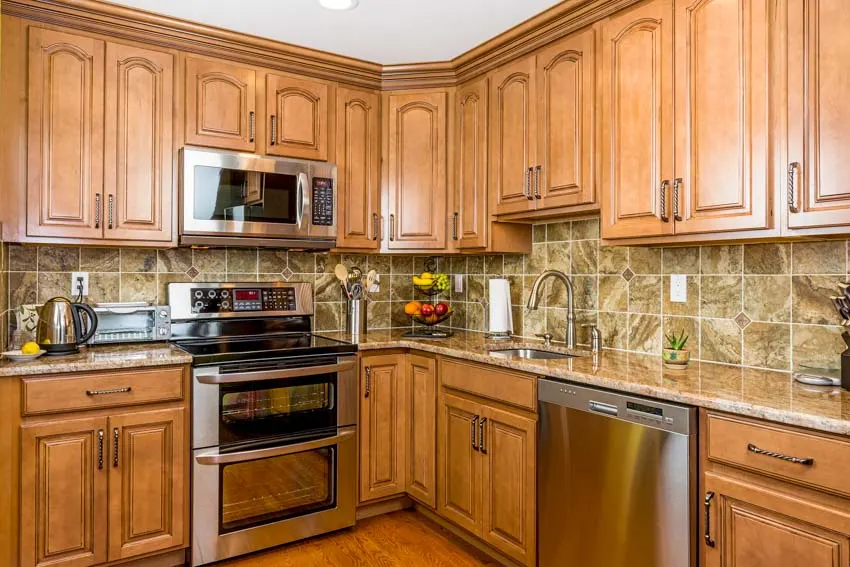 Restaining your oak kitchen cabinets will restore the look while prolonging their service life. When you plant to restain your oak kitchen cabinets, you'll need to start cleaning your kitchen cabinet thoroughly inside and out to remove dirt or debris.
A damp cloth can reveal damages that should be addressed and fixed first before proceeding to the next stage of sanding. Remove existing stain by using a small sanding grinder.
After dusting off and removing debris completely off the cabinet's surface, finally wipe off with a damp cloth to further remove the dust and leave it to dry.
Then, apply a coat of sealant to protect the oak kitchen cabinet from moisture and other sources of decay. Finally, stain or paint your oak kitchen cabinet.
You can also choose to revamp the look of your oak kitchen cabinets by changing only the door cabinets instead into a modern profile. There are suppliers that provide only the doors that have already been fully sanded and are ready to receive staining.
Step 1: Clean your kitchen cabinet.
Step 2: Assess possible damages to be repaired.
Step 3: Sand off or use stain dilute to easily remove the existing stain.
Step 4: Apply sealant
Step 5: Stain or paint the kitchen cabinet.
Kitchen Paint Colors With Red Oak Cabinets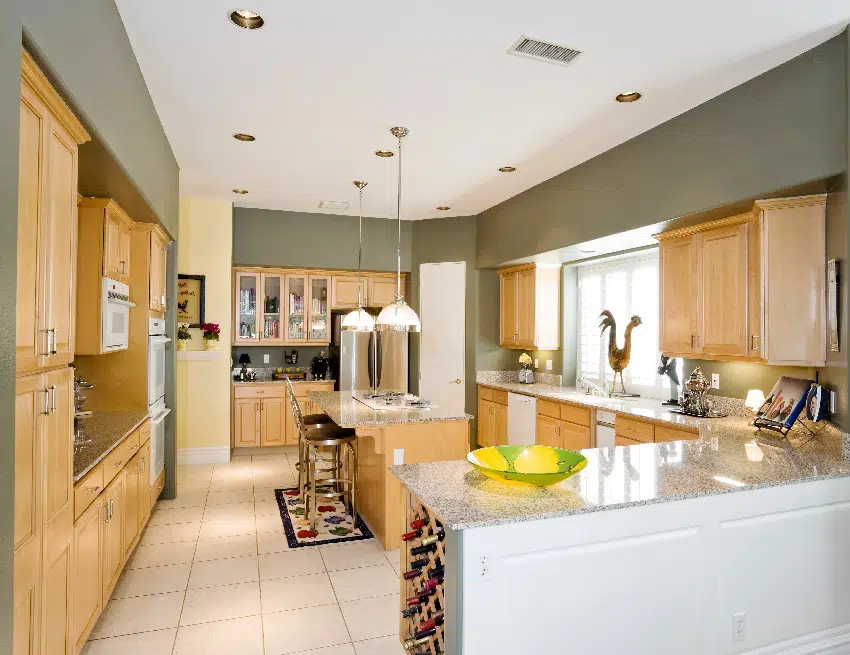 If you're aiming for a contemporary look for your red oak cabinets, it is best to go for neutral to cool grays for your wall paint as it balances the overwhelming rich brown and reddish colors.
For a more balanced look, a two-tone kitchen is a great option while using contrast. Green or olive backdrops from your red oak cabinets is an interesting mix. You may also follow a varying color scheme to create that depth and distinction of areas while maintaining a harmonious setting.
Color Scheme 1: Crescent Cream (SW 7721) Cavern Clay (SW 7701)

Hinoki (SW 7686) Antique Red (SW 7587) Wheat Grass (SW 6408)
Color Scheme 2: Avenue Tan (SW 7543) Bauhaus Bluff (SW 7552)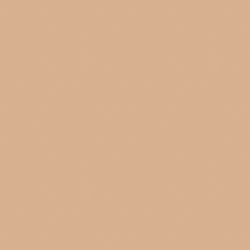 Wicker Work (SW 0010) Green Earth (SW 7748) Downing Stone (SW 2821)
For more ideas take a look at our guide to paint colors that go with oak cabinets here. We also have a list of specific paint colors that go with re oak floors.
Red Oak Vs White Oak Kitchen Cabinets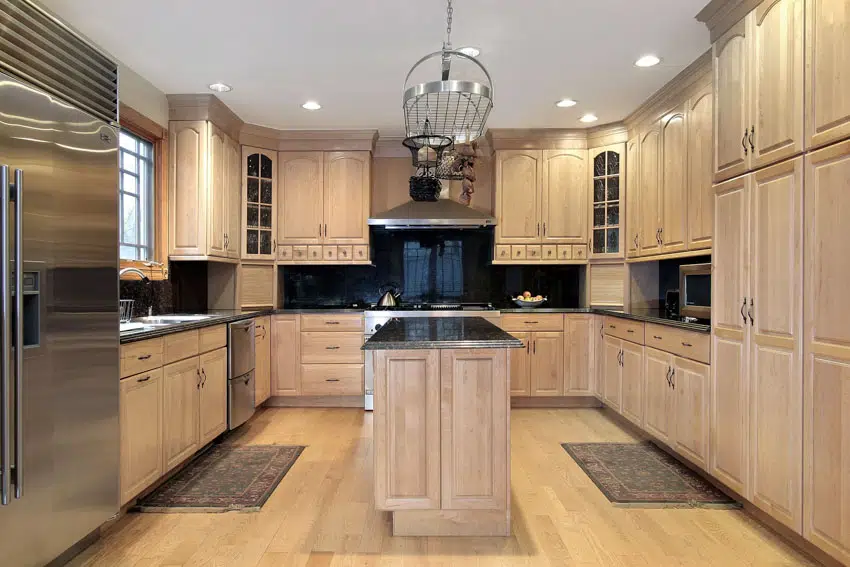 Red oak kitchen cabinets tend toward a more traditional look compared to white oak kitchen cabinets. However, leveling up a red oak kitchen is possible as you can change the kitchen door profile or look and update the staining to a lighter tone (though difficult to change, especially from a reddish or dark color to a lighter colored stain.
Red Oaks:
• Features open pores that look like bundles of straws
• It can feature rays as well, which can make it easily mistaken for white oak depending on which specific species within the family that the board came from.
• Relatively inexpensive and durable indoor project
• More abundant and less expensive
White Oaks
• Pores are filled up with resin making it denser and a little heavier too.
• The surface showed its medullary rays when its quarter sawed as seen in craftsmen or arts and crafts style furniture, which are usually made from white oak.
• Great for outdoor projects due to the closed pores that keep out moisture and resist rot.
• Stain and wood sealer tend to enhance the surface of white oak.
See more related content in our article about honey oak cabinets on this page.