Here we share the best paint colors that go with red oak floors including the best complimentary and neutral color paint picks.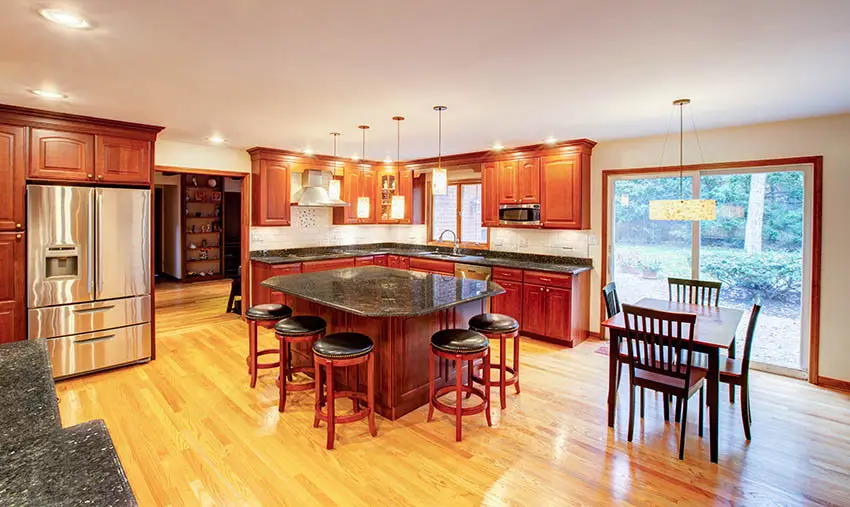 Extending through the large areas of your home, the floors is the most significant element of the house and influences many factors such as making the space look cooler, warmer, larger, smaller, cozier, and luxurious. It also gives aesthetic value to your home and help stage the room's color scheme.
Wooden flooring is one of the top choices because this material can go best with any design style since it offers distinctive grain pattern, and very easy to install.
Oak hardwood is one of the most popular natural wood used for flooring in the United States; and one of the common types used is the red oak due to their durability, stability, and very affordable.
Red Oak Flooring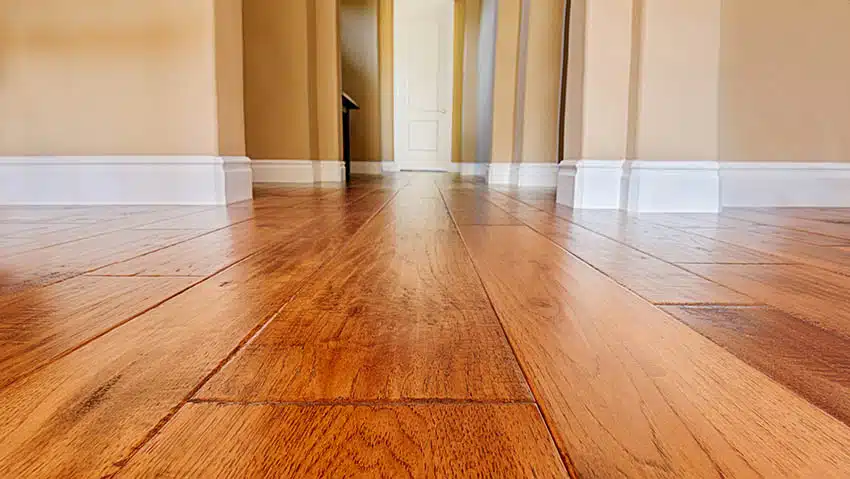 The red oak has straight grains and are easily stained because it is more porous; giving several different variation of color options to choose from ranging from red to light brown which blends well with any design concept.
It is also important to examine the overall shade of your red oak flooring since it may appear light tan, pink or dark brown in color when installed. Also, consider that your oak floors may change its shade over time with the exposure to sunlight and humidity in the air and may will show an amber or orange undertone.
Using Complimentary Colors With Red Oak Floors
Generally, the paint color that will go well with your red oak floor are its complementary colors. These are colors that are opposite hues on the color wheel. Red oak floors will tend to bring a room on the warm tone and so, pastels can help lighten up the room.
For a pink or red undertone shade oak flooring, a green color tone wall will give balance to the room. Cool blue color will work well if the shade of your red oak flooring tends to be on the more orange side.
If your red oak flooring is on the yellowish tone shade, you may want to consider using purple wall as an accent. You may also use some neutral colors with those mentioned undertones. Bonus: If you want to accent wood tones, using cool colors will be the best colors to use.
For a warm, brighter and more stimulating ambiance, we recommend colors contained within the family of navy, aquamarine, orange and yellow paint tones.
When using cream, beige and brown to neutralize or soften the effect of your red oak flooring, choose paint color with a similar depth to the shade of your red oak floors. Consider a bit lighter or darker than the shade of your red oak wood flooring.
You can use one of the many paint color apps to help you try out different shades in relation to your floor color.
Neutral Colors that Go With Red Oak Flooring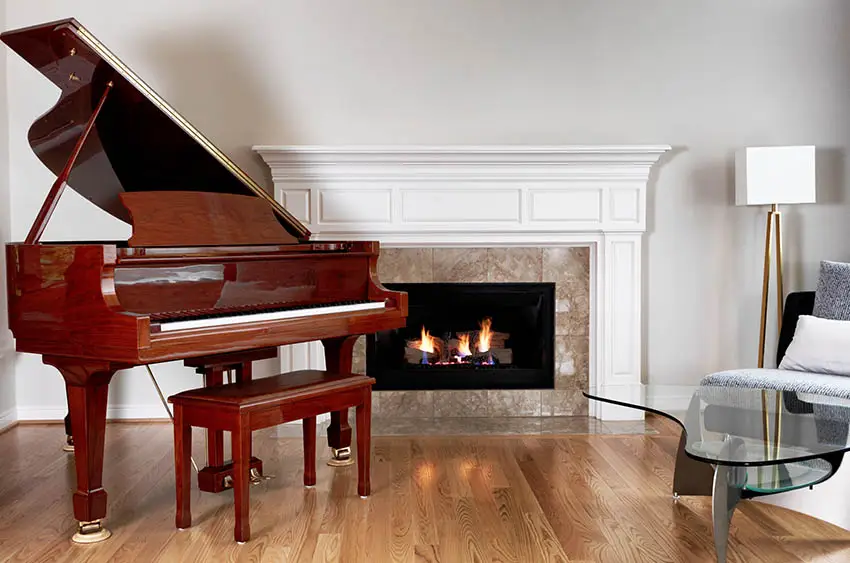 Below are some of the Neutral colors that will go well with red oak flooring:
Benjamin Moore Decorator's White CC 20
This paint color has a pure shade of white which reflect beautifully the color of your red oak flooring. This hue is a perfect backdrop for any area of your home since it gives a feeling of not being too cool or too warm.
Benjamin Moore Collingwood OC 28
Collingwood paint color is a lovely warm gray with a subtle and passive purple undertone. Leaning towards greige/purple, this cool color works well with red oak flooring or with wood finishes that has purple undertones.
Benjamin Moore Classic Gray OC 23
This Classic Gray is a delicate and soft hue. If you want a warm gray color which won't blend in, then this is the exact color to choose. But, if you want a gray shade for your cabinet we suggest darkening this Classic Gray by adding about 25%.
Benjamin Moore Stonington Gray HC 170
If you are looking for a gray hue for highlight that would go with your red oak floor with a soft blue undertone, then Stonington Gray paint is the perfect subtly accent to your wood tone.
Sherwin Williams Mindful Gray SW 7016
A light to medium gray paint color with a soft purple undertone and a touch of green, this Mindful Gray is a warm hue perfect to go well with red oak flooring.
Farrow and Ball Down Pipe No. 26
Farrow and Ball Down Pipe is one of the rich shade of charcoal gray and works best with a variety of contrasting materials.
Accent Colors
Here are some neutrals with undertones which can be used as accent colors:
Sherwin Williams Natural Linen SW 9109
This Natural Linen color has a shade of warm beige with slight tint of yellow when paired with your red oak flooring will give the room warmth and will allow natural wood cabinetry to stand out.
The Spruce Best Home Distilled Aqua SPR-10
The Spruce Best Home Distilled Aqua is a pastel paint color which is a mix hue of dusty blue with an ocean green undertone that is both gentle and works well with both red oak flooring and light wood tones.
Dutch Tulip: Magnolia Home
Dutch Tulip: Magnolia Home is a soft and creamy pastel with a shade of orange which blends beautifully with red oak flooring. Similar to beige, this hue will definitely add zest to your walls.
Benjamin Moore Gray Cashmere 2138-60
A soft gray paint color with a strong blue-green undertone, Gray Cashmere is a fresh and whimsical hue which adds color to the space without over-powering other colors. This is a good accent color for wood tones as well.
Farrow and Ball Breakfast Room Green
This cheerful shade of green, Farrow and Ball Breakfast Room gives accent to wood tones and coordinate well with any woodwork and cabinetry.
Consider keeping paint colors with similar depth to the shade of your wood flooring. We recommend to go a bit lighter or a bit darker for that extra push.
We hope that these colors will help you achieve more contrast and energy to your red oak flooring and have you start in the right direction.
Let us know in the comments below your favorite paint colors that go with red oak floors. For more related content visit our page on paint colors that go with dark wood floors.