Here we explore brass countertops including their cost, cleaning tips and different styles to use like a brass bar, aged copper and brass sheets for your kitchen countertop designs.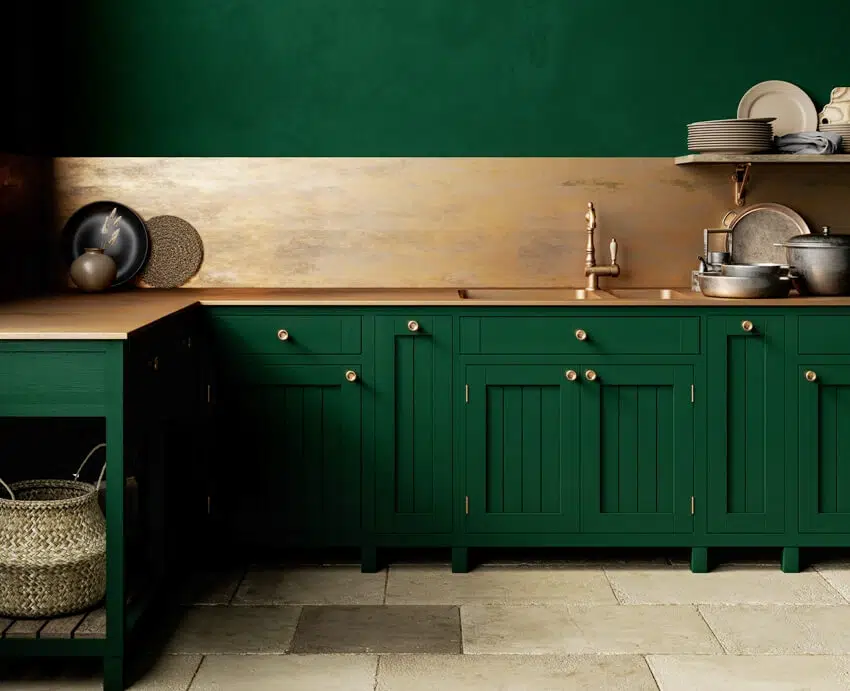 Brass alloy is a pliable metal with a magnificent combination of copper and zinc that provides excellent reliability and durability. While brass surfaces were originally utilized before the Middle Ages, about 90% of all Brass alloys are now recycled.
Brass is a wonderful choice for lavish surfaces, unique objects, and magnificent décor because of its beautiful, shining gold-like look. When it comes to kitchen countertops, incorporating brass is one method to make them very interesting and luxurious.
Since brass is a bright golden metal consisting of copper and zinc, it provides warmth and vibrancy to your kitchen. Knowing the advantages of this product might help you decide if it's perfect for your area.
However, what are brass countertops and what are the other categories under this type of countertop? Is it affordable and how do you clean it thoroughly? We will answer these questions and more in this article.
Brass Kitchen Countertops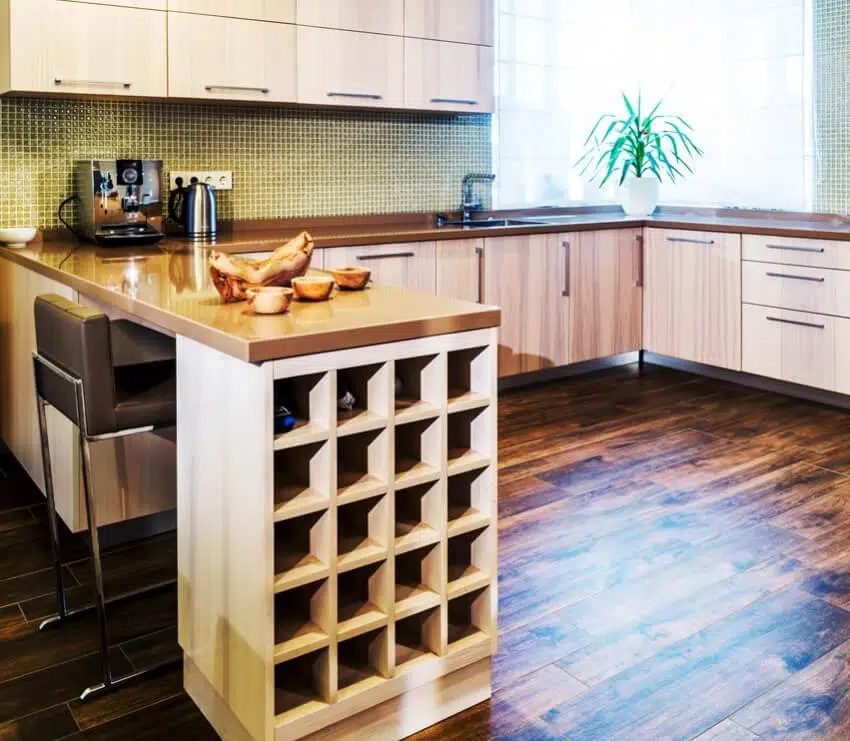 Brass is one of the most exotic components for kitchen countertops. Although it is not extensively used, it is nevertheless a valuable investment that can offer any kitchen a shining and dazzling appeal in its trademark gold-tone. Brass is tougher and less prone to dent due to the combination of copper and zinc.
Brass kitchen countertops have a distinctive appearance, which is one of its main advantages. If you want metal-made countertops in your kitchen, you will probably opt for stainless steel.
Steel, on the other hand, might have a dull appearance that does not add anything special to your kitchen space. This could work if your kitchen is concealed behind closed doors. Check our guide to stainless steel kitchen countertops here.
However, if your kitchen is the most viewed area in your house, you may want something as enticing as your cuisine, and brass kitchen countertops could be the most ideal option.
Brass Bar Countertop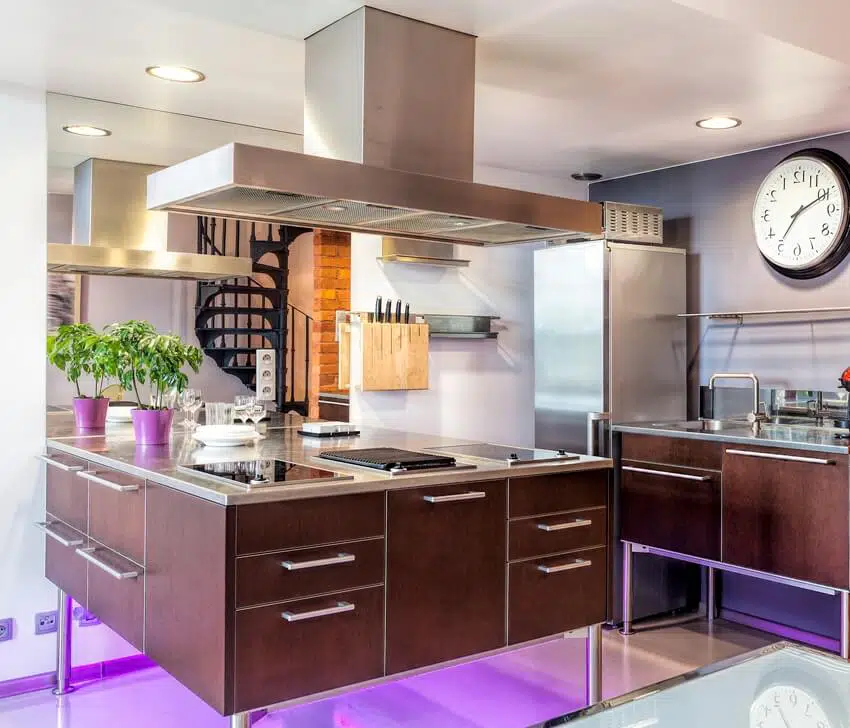 Brass bar countertops are excellent for application in the household, cafés, brasseries, bars, hotels, and anywhere else that requires a rich, patinated surface that is both attractive and durable.
Brass bar countertops have a deep, textured surface with natural tones, a shiny patina, and a long-lasting toughness that illustrates their attractiveness.
Aged Brass Countertops
Brass will naturally go through an aging process as it ages. This process is called 'patina' and will differ from surface to surface. As they age most brass counters will take on darker hues with mottled brown and dark gray areas.
A 16 gauge sheet of brass with a wood substrate is often used to construct the surface. Since it is very seldom used, brass countertops make a great conversation piece.
A more common way to get a similar appearance to brass is by using copper. Copper is a base metal and brass is a metal alloy. Brass is a combination of mainly copper with added zinc. Brass is generally more dense and tough when compared to copper.
Aged Copper Countertops
Copper countertops are referred to as living surfaces because they react to acids. Copper countertops that are not sealed can oxidize and tarnish throughout time, developing a distinctive patina with shades of red, green, and brown. To put it another way, kitchen spills can even bring personality. That is how cool aged copper countertops are.
Since copper is a malleable metal, it could be quickly chipped and dented. Some people prefer the aged look this provides the countertop over time, but if you don't, the copper can typically be buffed back into its primer form. On a positive note, aged copper countertops appear to be very simple to keep clean.
Brass Sheets for Countertops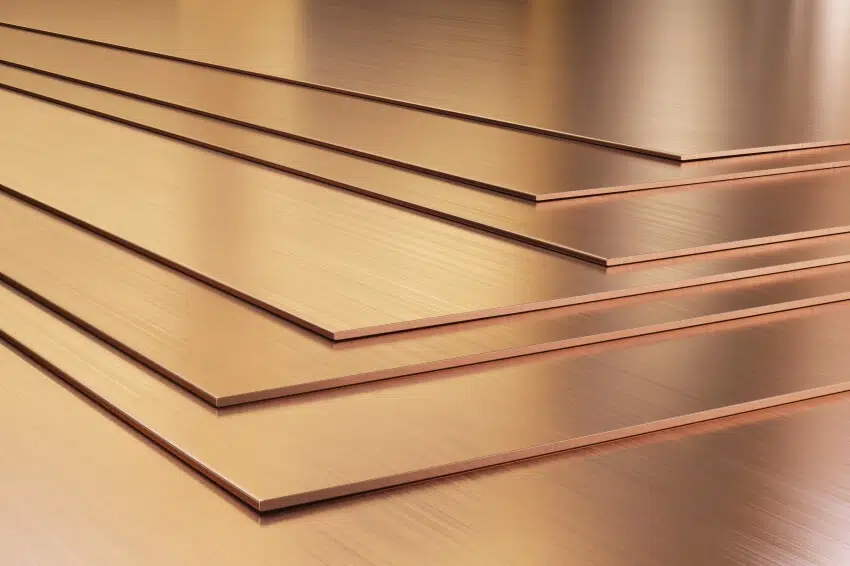 Brass sheets are a great substitute for granite pieces, laminates, and ceramic tiles when it comes to countertops. Brass sheets are suitable for homes that want a distinctive appearance and texture, as well as a long-lasting surface material. There are several varieties of brass sheets to pick from, and determining which one would work best in your kitchen is an important aspect of the process.
To build a brass countertop, various manufacturers laminate brass sheets to a wood surface. These countertop components combine to form a complete kitchen counter.
There are joints in brass countertops, just as there are joints in wooden, laminate, or stone countertops, but the distinctive patina on brass countertops will grab more emphasis than the joints. See the different types of kitchen countertops here.
Brass Countertop Cost
The price of developing or upgrading a kitchen may rapidly pile up. Hence, you might be looking for building supplies within a specific price range.
Brass has a similar appearance to copper, which is high-end countertop material. Compared to copper countertops, brass is much more affordable, providing you with a premium aesthetic at a lower cost.
The usual cost of brass countertops is around $3,000 to $11,000, but that normally includes the shipping, handling, installation, and insurance expenses.
How Do You Clean Brass Countertops?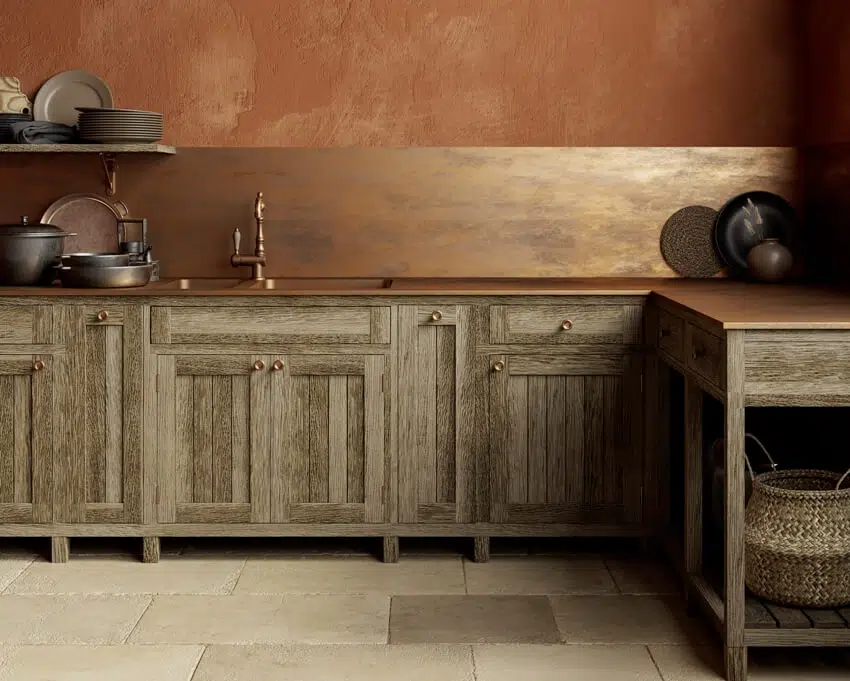 Brass maintenance and cleaning would be a convoluted topic. To begin, consider the words patina, aged, distressed, and mottled. Although it is a distinct language, let us only concentrate upon two key notions, and those are 'polished' and 'clean'.
Brass countertops might be spotless but yet show stains. Polishing will usually eliminate the marks, but further reactions might probably occur.
Allowing the brass to establish a genuine patina as a result of its usage is recommended. Thus, it is indeed advisable to choose cleaning methods and solutions that are appropriate for your house or workplace.
Here are some of the cleaning tips you have to remember when cleaning brass countertops:
• Use a soft cloth and gentle soap at all times.
• You can only scrub using an abrasive sponge if there are stubborn stains that need extra force to remove them.
• Cleaners containing ammonia, bleach, or citric acid should be avoided.
The most difficult aspect of working with brass or comparable responsive metals is recognizing that a spot might emerge from a multitude of sources.
Fingerprints, water stains, and perhaps a cleaning chemical would be the first things to appear. It is common, and the recurrence of the spots may vary depending on how you use the brass countertop surface.
These are the most recommended products you should use when cleaning your brass countertop:
• To check if spray cleaners or conventional soaps discolor brass, one sensible way to do that is to try them out.
• Metal-polishing solutions could be used to eliminate any unsightly spots, but maintaining a polished sheen on tabletop surfaces is not recommended.
• Wax can be applied regularly to significantly slow down the reaction.
A Few Things To Keep In Mind If You Have Brass Countertop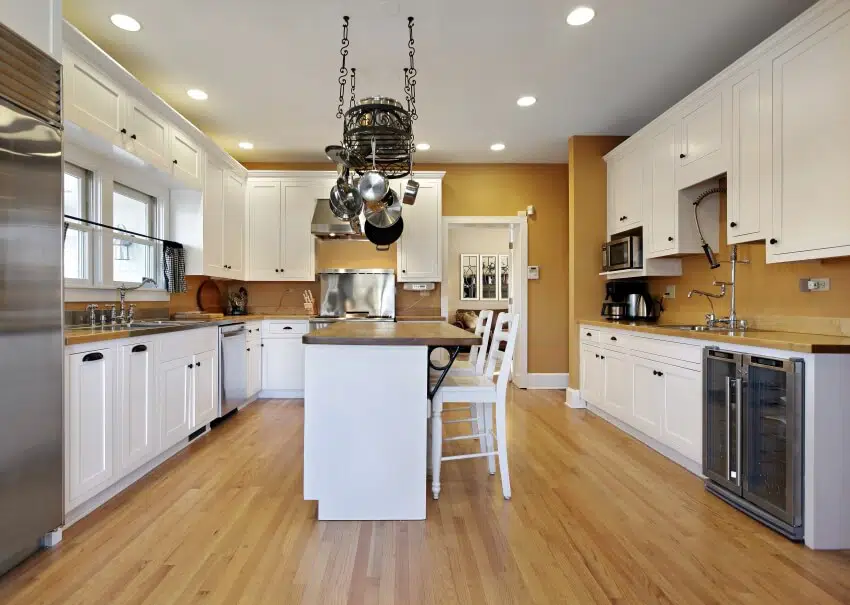 For the majority of brass countertop surfaces, we prefer a matte sheen since it enables the metal to react fast and naturally depending on your usage.
During the setup procedure, fingerprints and other markings are frequently visible. The local water will start to age the brass countertops once they have been cleaned.
Acidic foods including tomatoes, lemons, and other citrus fruits are examples of things that trigger a rapid response. High-traffic portions of the brass countertop will age to a golden tone, while low-traffic areas will age to brown tint.
Visit our guide to Aluminum countertops pros and cons for more related content.