This gallery features vase filler ideas including the most popular materials to use, DIY filler ideas, vase filler decor tips, how to design them, and how much filler to use.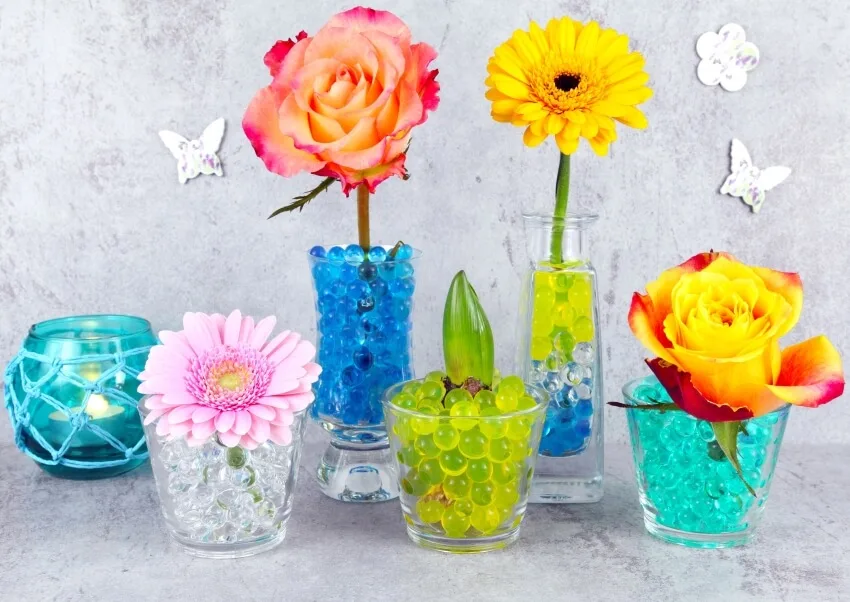 You need more than flowers to fill a vase. Achieving the perfect look for your flower arrangements and the surrounding interior décor can be a tough call with flowers alone. This is where vase fillers come in.
A vase filler is a decorative item that is typically used to fill the space between the top of a vase and where flowers are placed. They can range from being spherical, cylindrical, or any other shape.
Vase fillers are designed not just to bring additional color and depth but also to add volume to your flower arrangements. They're also a great way to anchor your flower arrangements down.
They can stabilize your arrangements and play around with the design aspect that they bring in. Some people even use vase fillers alone. There's no right or wrong answer when it comes to using vase fillers. Here are some of the most popular design styles available.
Glass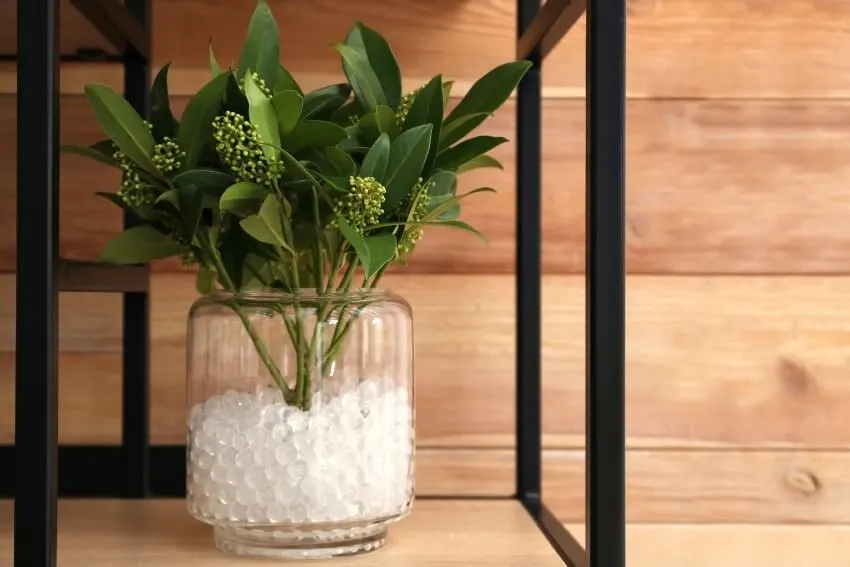 There are many different types of vases to choose from, and just as many styles of glass to fill them with. Glass vase fillers can come in beads or cubes, different colors and shapes. They have a very luxe look to them and are frequently sold in either clear or multi-color options.
These glass vase fillers can be used alone and as is or combined with other types of vase fillers. Of course, it's always smart to opt for crystal or glass vases so that they will be visible through the container. They can come in all types of shapes and forms.
One type of glass bead that is very popular is the lampwork bead. Lampwork beads are made by melting glass rods over a torch and then carefully shaping the molten glass with various tools.
Lampwork beads come in all sorts of colors and sizes, and they can be used to create beautiful jewelry. In addition to being used in jewelry making, lampwork beads can also be used in other types of crafts, such as needlepoint and embroidery, and glass fillers.
Glass beads can be made from a variety of materials, including recycled glass. Recycled glass beads are a great way to reduce your carbon footprint and help the environment. Plus, they can be as beautiful as new glass beads.
Whether you choose to use recycled glass beads or new glass beads, you're sure to find that glass beads are a versatile and fun vase filler material.
Sea Glass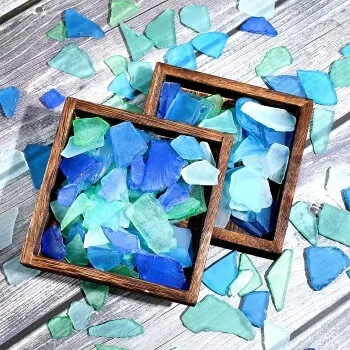 See this sea glass vase fillers at Amazon [sponsored link]
If you're looking for a unique and elegant way to add a touch of the coast to your home, look no further than sea glass vase filler. This beautiful, natural product is perfect for everything from a casual table centerpiece to a more formal display.
While most people think of sea glass as simply beach glass that the waves have tumbled, there is a lot more to it than that. Sea glass is formed when glass is broken into small pieces and then tumbled into the ocean. The constant motion of the waves polishes the glass, giving it a smooth, frosted appearance.
Over time, sea glass can become quite valuable, as it is increasingly rare to find intact pieces of glass on the beach. Some sea glass collectors will only purchase pieces that are a specific color, size, or shape.
If you're interested in incorporating sea glass as vase fillers, keep in mind that sea glass comes in a variety of colors, including green, blue, brown, and white. It's important to choose a color that complements your existing décor.
Crushed Glass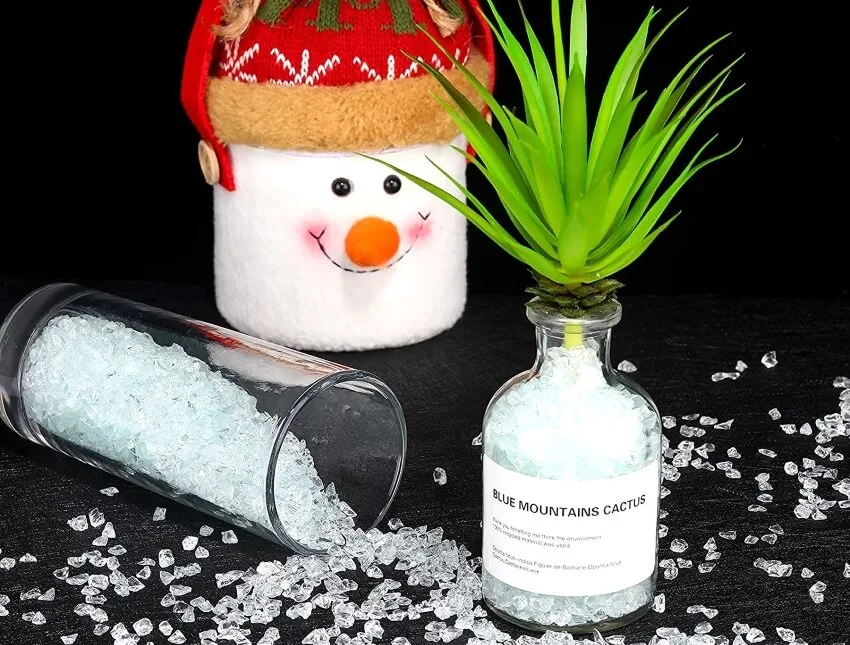 See this sea glass vase fillers at Amazon [sponsored link]
If you're looking for something a little different than traditional glass vase filler, consider crushed glass. Crushed glass is a great way to add texture and interest to your arrangements. It comes in a variety of colors, so you can easily find a shade that coordinates with your interior's color scheme.
Most crushed glass is made from recycled glass, so you can feel good about using it in your arrangements. Plus, it's an environmentally-friendly way to add a touch of glamour to your décor.
If you're using crushed glass in a vase, be sure to use a liner so that the glass doesn't scratch the surface of the vase. You can also use crushed glass as a vase filler by itself or combined with other materials, like stones or shells.
No matter how you use it, crushed glass is a unique and stylish way to add some extra pizzazz to your arrangements.
Glass Stone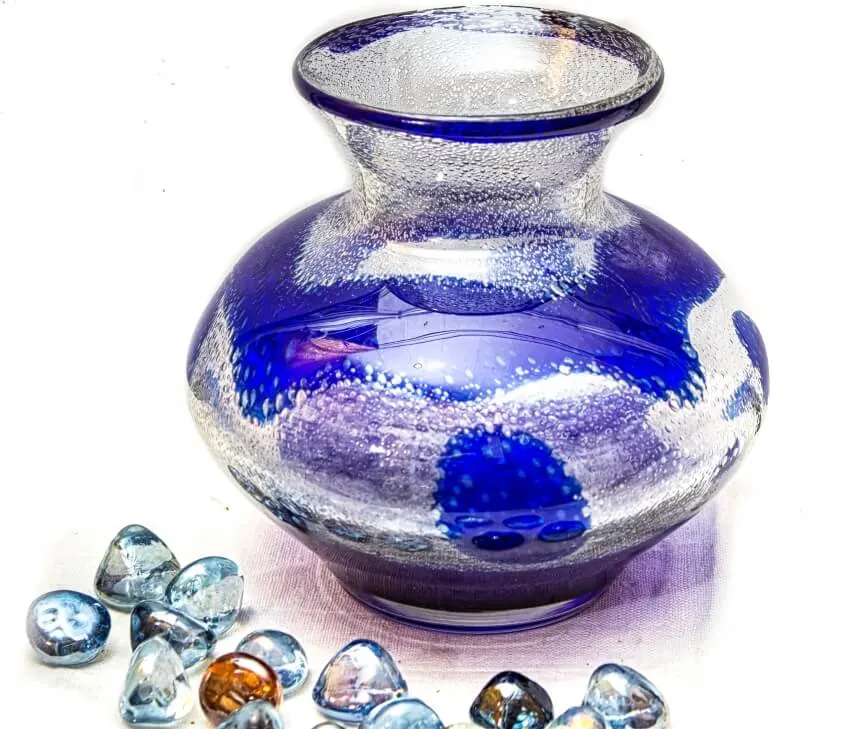 Glass stone vase fillers can complement everything that you surround them with. Glass stones vary in size so you have a wide range to choose from. Some glass stones are unpolished. They're great for adding subtle texture to your flower arrangements. Some smaller glass stones can also be interesting and may offer more than regular sand vase fillers.
There aren't any rules when it comes to using glass stone fillers. You can mix and match different colors and finishes. Pair it with a nice and show-stopping vase and flower arrangement and you're bound to have the added dramatic effect you're looking for.
If you want to produce something soft and elegant, go with soft pastel colors. If you want something more dramatic and vibrant, go with stronger and bolder colors such as blue and the like.
Elevate creativity by pairing your glass stone fillers with colored pebbles. This brings in a unique contrast that will make your entire flower arrangement stand out. This vase filler pairs well with fishbowls, hurricane vases, cylinder vases, and other types of see-through decorative glass vases.
Filler Balls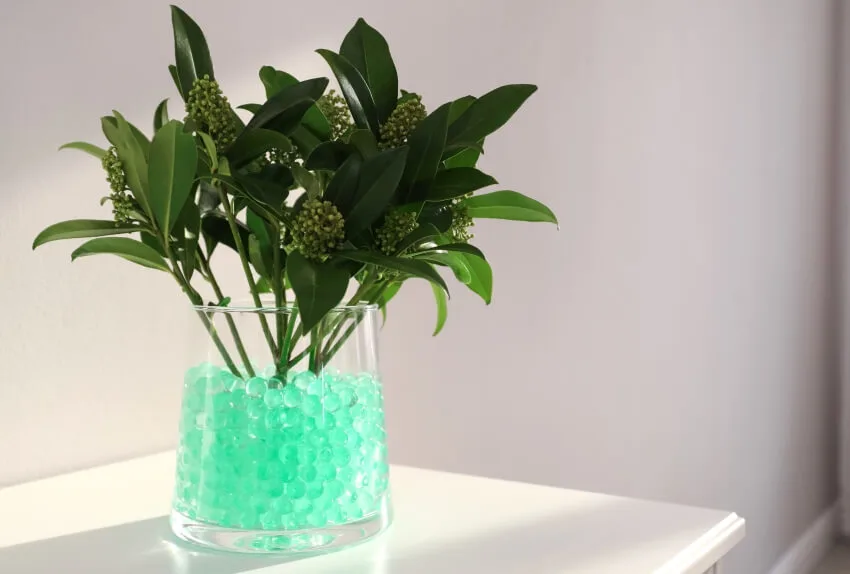 Vase filler balls are also at times called vase filler orbs. They are decorative balls very similar to the metallic and decorative balls you hang from your Christmas tree and wreaths. They can be made from a wide assortment of natural materials such as jute, paper, cardboard, wicker or rattan, cotton, and even moss.
These material types are so much more sustainable and environmentally friendly. However, there are also tons of other synthetic materials such as acrylic, metal, plastic, glass, resin, and any other material that can be made into a ball.
Vase filler balls will usually give you bang for buck value for what you're spending as they can oftentimes be bought in bulk. Discounts may also be offered as these fillers can be seasonal as well, depending on the theme. They take up a lot of space so you wouldn't need much to fill up large vases, and you can also fill in the gaps with other smaller vase fillers.
Acrylic Pearls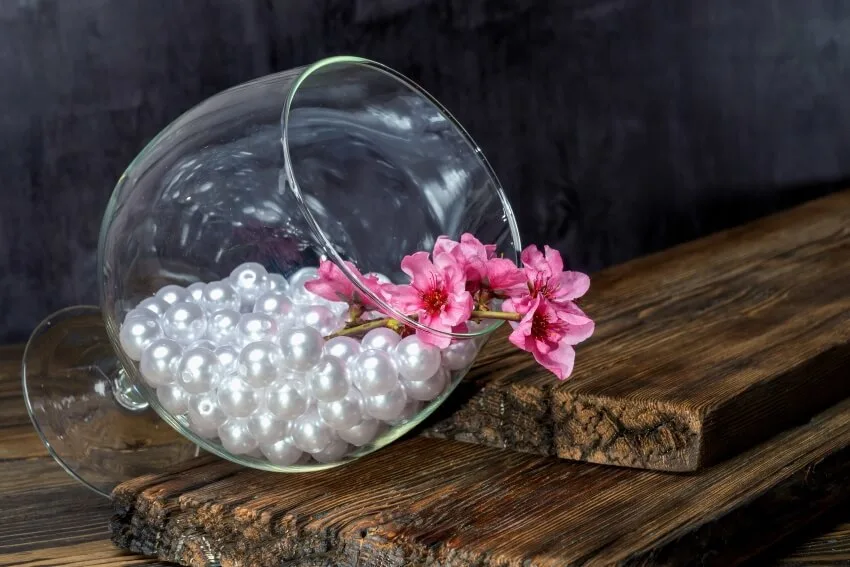 Acrylic pearls can be used as vase fillers. They aren't real pearls but the effect can be just as beautiful at the end of the day. They're shiny and elegant and they can fit in well with formal arrangements.
Acrylic pearls can come in ivory or classic white shades. They are not to be confused with pearl beads that can be threaded into a string.
No matter what occasion you may have in mind for a specific vase and flower arrangement, your acrylic pearls will fit right in. They look particularly stunning in glass vases but they are flexible enough to be arranged in candle holders, fish bowls, and any container you can think of.
Spring Filler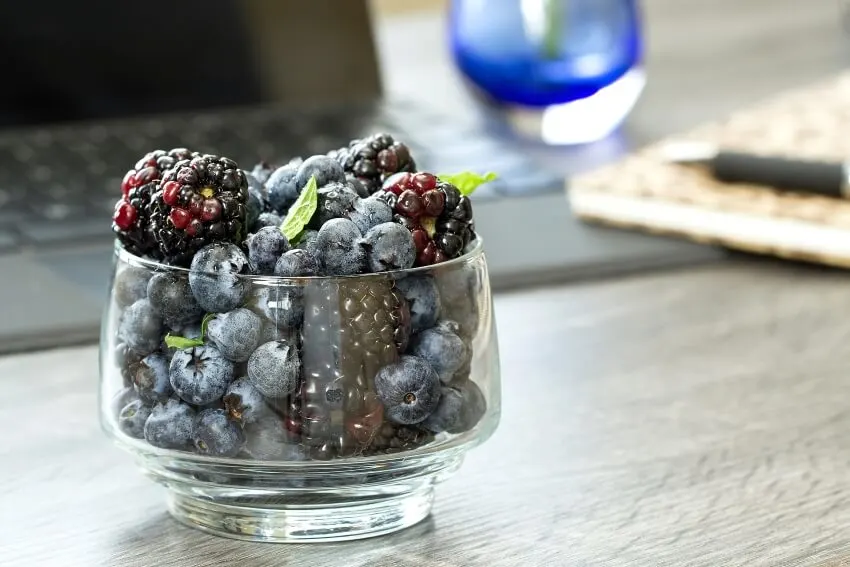 Spring is the time of the year when everything is revived and invigorated after the harshest winter months. During spring, plants begin to grow again. New growths shoot out of the ground and animals that have hibernated throughout the season start to wake up.
Here are some great vase filler ideas to play around with:
• Dehydrated citrus slices (lemons, oranges, grapefruits, etc.)
• Painted Easter eggs
• Spray-painted beans of different kinds
• Moss balls
• Sugared berries
Fall Filler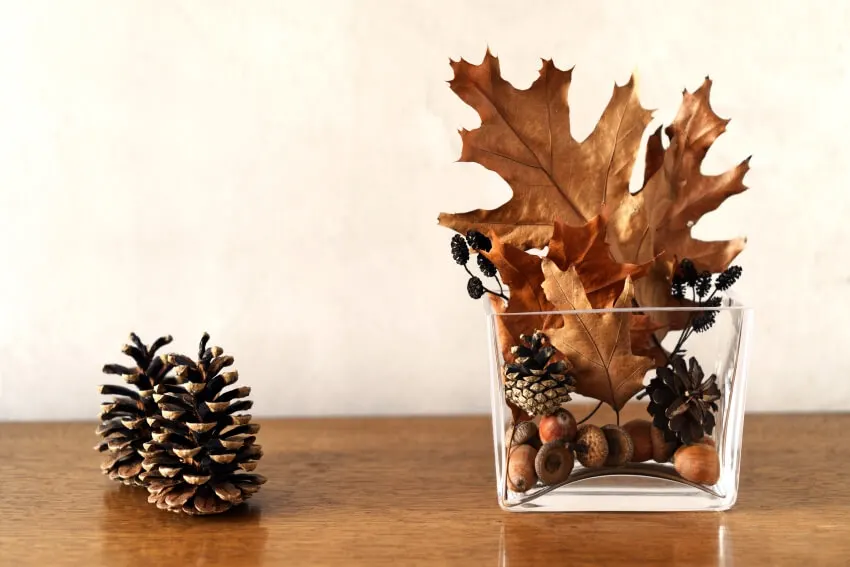 Autumn or fall is notable for its autumn or reddish shades. This is usually the time of the year wherein temperatures start to decrease as it transitions from summer to winter. It's a season rich with oranges, browns, and reds in the color palette. And of course, pumpkin spice in almost everything you consume.
Here are some ways for you to bring some of that romance to your fall vase filler ideas.
• Faux mini pumpkins and gourds
• Nuts and seeds
• Acorns and pine cones
• Fall leaves
• Halloween-inspired skulls and other decorations
• Candy corns
Winter Filler
Winter is unique because it's the season with the lowest temperatures and the shortest days. It's a season characterized by fireplaces, warm earth rugs, thick coats and shawls, and Christmas.
Here are some winter vase filler ideas you can explore.
• Cranberries (real, faux, or preserved)
• Candy and marshmallows
• Glass Christmas ornaments
• Pine cones (of course!)
• Wine corks
• Coffee beans
Summer Filler Ideas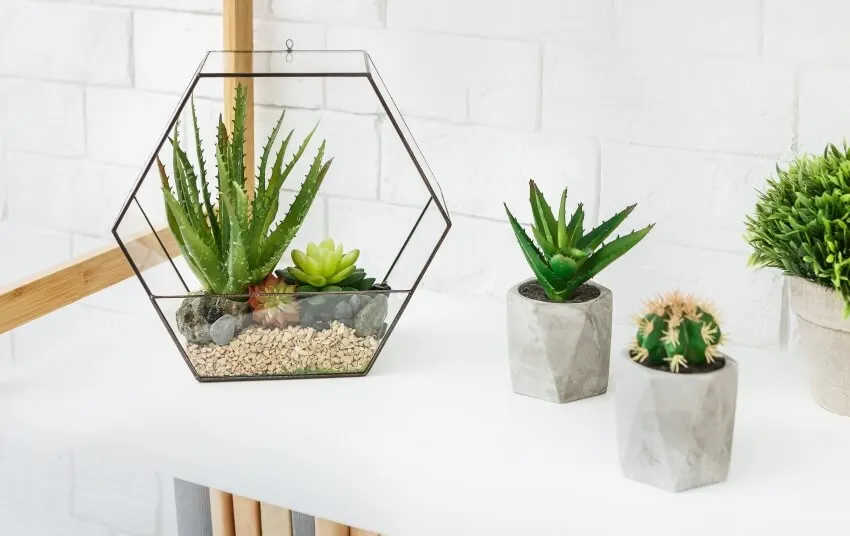 Summer has the longest days and the shortest nights. It's usually depicted by clear blue summer skies, colorful blooms everywhere, long days at the beach, and just vacations in general. Play with beach or coastal elements to bring the summer aesthetic to your vase filler designs.
Here are some summer vase filler ideas to get you started.
• Assorted sea shells
• Sea glass
• Preserved starfishes
• Glass orbs
• Filler elements in nautical blue
• Jute, wicker, or rattan pieces
• Weathered wood pieces
Valentine Filler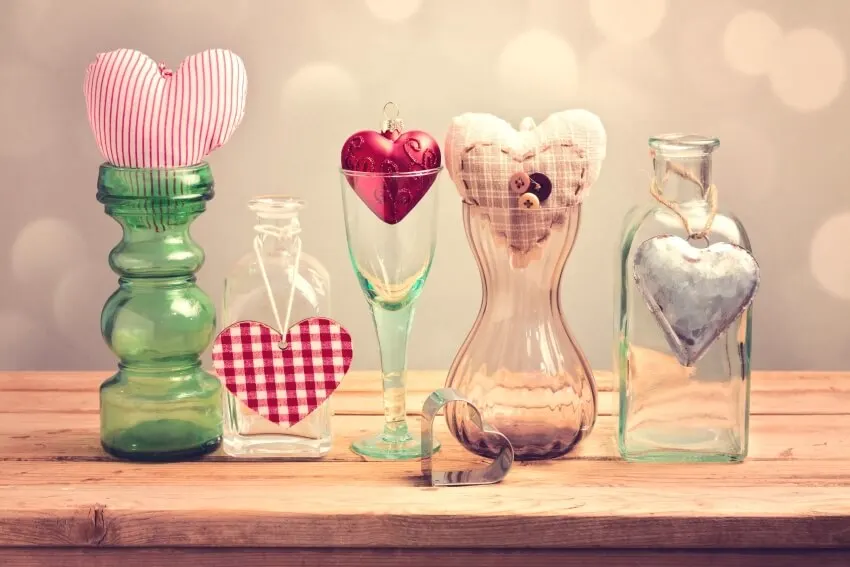 Valentine's day is a highly celebrated romantic day. You don't have to be in a relationship to get to enjoy it. If you would like to bring the theme to your vase arrangements at home there are many inexpensive ways to achieve the look.

Here are some valentine day vase filler ideas you can have.
• Heart-shaped candies
• Chocolates
• Beads and balls in red, white, and silver
• Mini metallic balloons (preferably red and heart-shaped)
• Folded-up love notes
Boho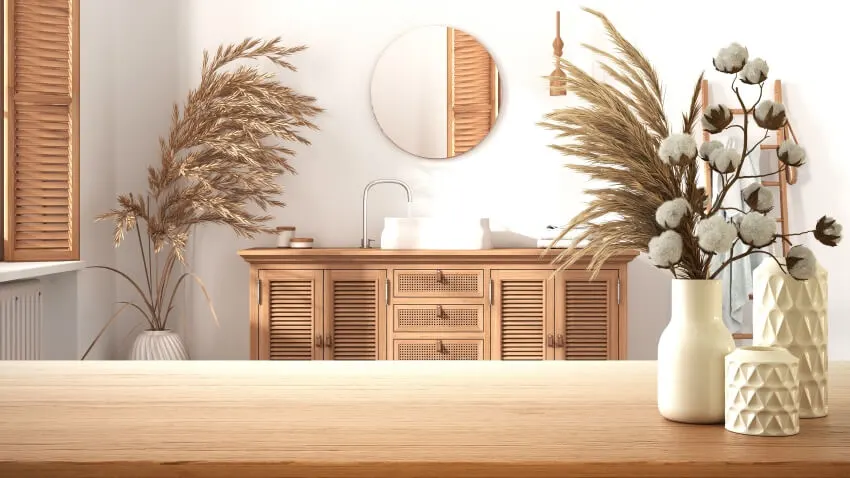 The Boho style is a somewhat free-spirited type of aesthetic. It's rich with different cultures, different artistic approaches, and different textures and elements.
This results in a highly eclectic and interesting aesthetic. It doesn't have any set rules to it. It all kind of depends on what your preferred style expressions are.
Here are some bohemian vase filler ideas to bring that aesthetic to your vase fillers.
• Preserved flowers, grass, branches, etc.
• Twigs and branches
• Wood beads
• Driftwood pieces
• Dried wood chips
• Art deco orbs
• Raw cut crystals
• Carved wood pieces
• Glass beads and other art glass pieces
Oversized Large Floor Vase Ideas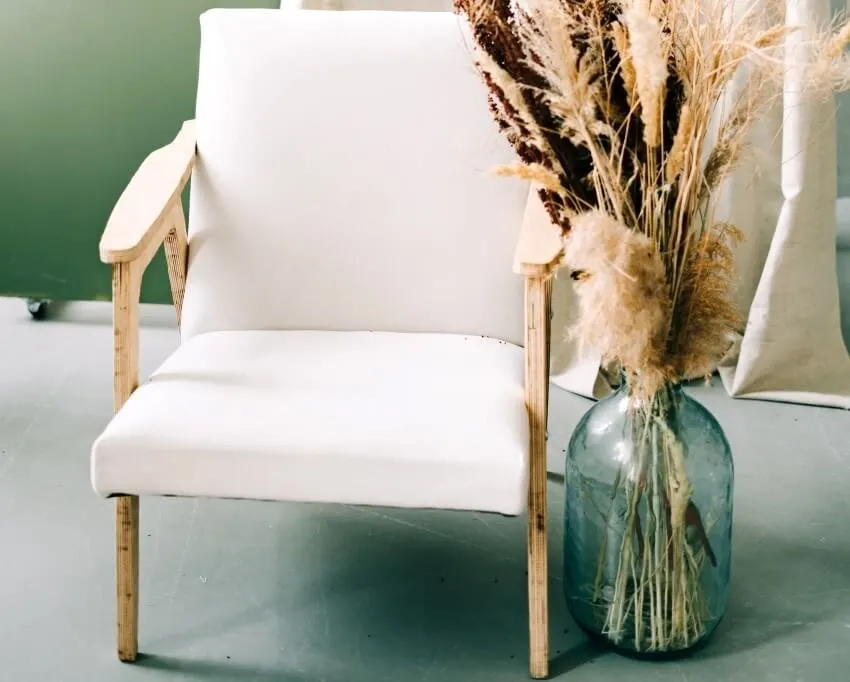 Fill an oversized floor vase with any of these vase filler ideas! From faux flowers to stones and branches, there are many ways to fill a large vase and make a statement in your home.
There are endless possibilities when it comes to filling large floor vases. Get creative and experiment with different materials until you find something you love.
Here are some large floor vase filler ideas you can play around with.
• Oversized faux pearls
• Cut-up tree barks
• Ornamental rope balls
• Assorted acrylic and glass balls
• Driftwood
• Dried large flower blooms
• Large-sized water beads
• Wicker and rattan balls
DIY Filler Ideas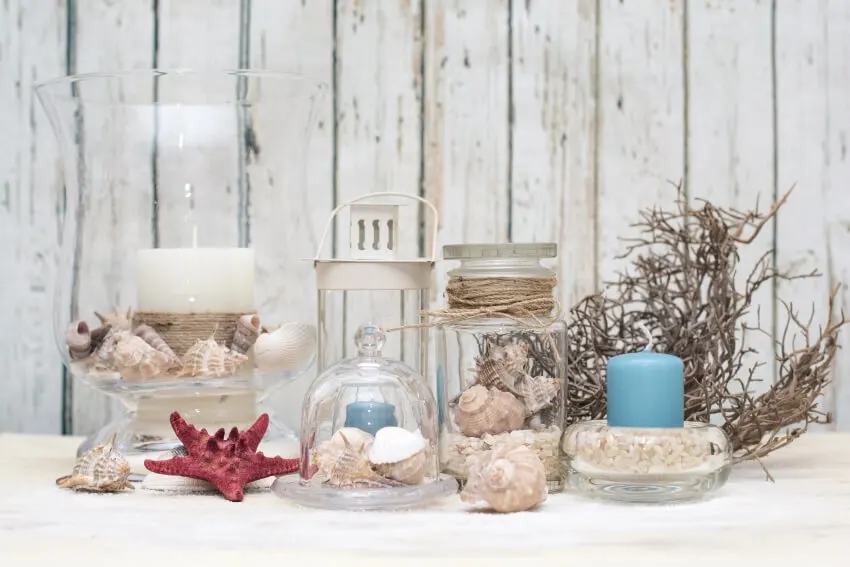 There are many different types of DIY vase fillers you can make at home. One example is oversized floor vase filler which you can use to decorate your living room or your bedroom. You take an oversized balloon and fill it with rice, beans, or even water for a more water-like effect.
Here are some practical DIY vase filler ideas you can play around with:
• Wine corks
• Decorative eggs
• Willow, burlap, or moss balls
• Thumbtacks pinned to styro balls (and spray painted)
• Seashells and sand
• Coffee beans
• Spools of thread
• Dyed rock salt
• Different colored beans
• Branches
• Fruit
Branches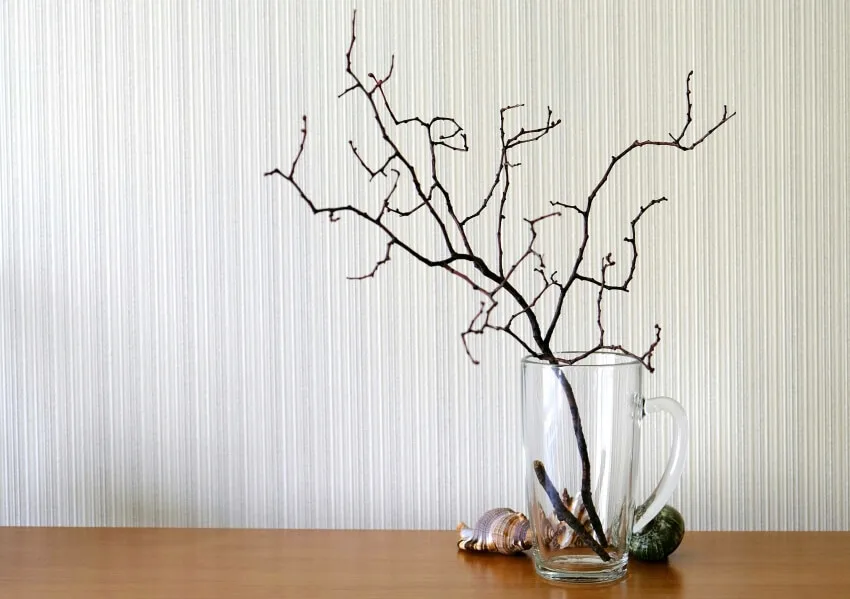 Seasonality can permeate through food, entertainment, and yes, even interior designs. This is something that also holds when it comes to branches that are used as vase fillers.
One of the most effective ways of recreating the look and feel of the natural world in your flower arrangements would be to play around with branches. They can be in the form of stalks, twigs, sprigs, or even dried branches.
There are a lot of ways and there's a lot of time you can allot for experimentation. Look for branches with a lot of movement and a lot of structure to them. You're not looking for perfect, you're looking for interesting.
Veer away from symmetry while you're at it. Go at it slowly, in stages, and stem by stem. And practice restraint so you don't overdo it in your arrangements.
Stones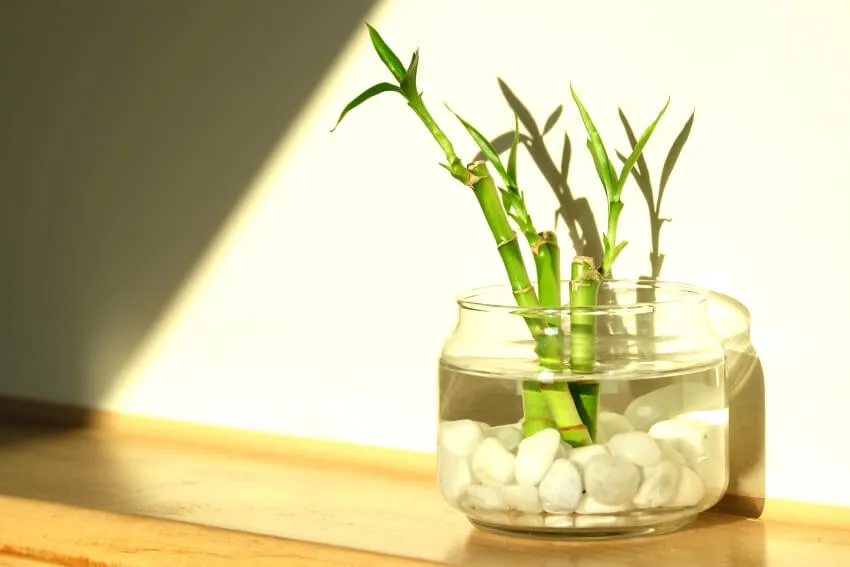 Stone fillers are great and fun to include in your flower arrangements. They're easy to bring together. There are so many varieties out there. And of course, you get to mix and match textures by bringing in smooth textured stones with rough textured ones.
This is great for drama and contrast. More than that, you get to mix and match your heart's desires. When using stones for vase fillers, don't be afraid to play around with color so painted ones can be good options. Go outdoors and pick up your filler stones.
This is one of the best ways for you to get your hands on some rocks. Every size has a functionality. Small pea-sized pebbles are great for cacti and succulents while larger ones complement flower arrangements and live plants better. For more related information, read more about different types of tall succulents here.
Pine Cone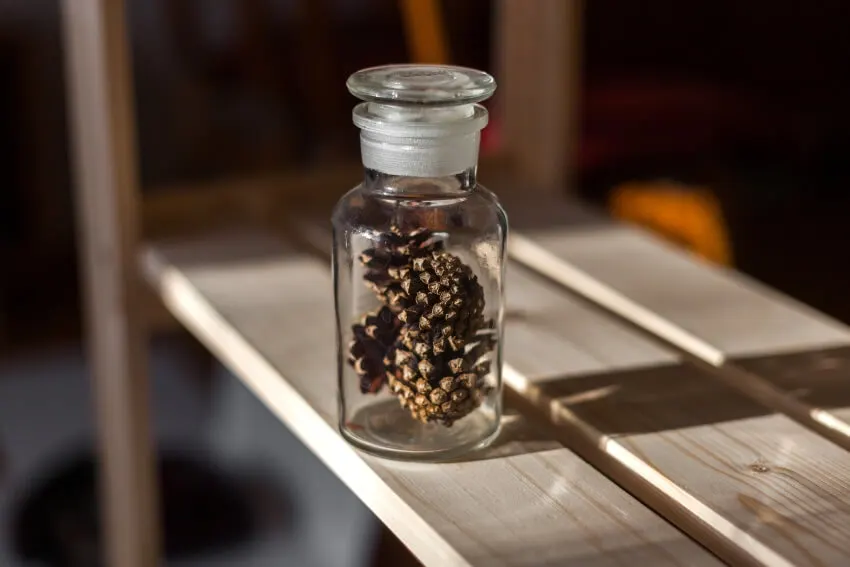 Pine cones make for one of the easiest vase fillers you could ever get your hands on. Pine cones are great as seasonally themed vase fillers.
You get to bring the feel (and sometimes even smell) of fall accents to your indoors by simply arranging dried pine cones in a vase or bowl or some type of clear container. It's a simple DIY that you can explore creatively.
Pine cones are considered one of the most traditional and natural design elements you can use as vase fillers and something that can make a difference in your arrangements.
Some DIYers embellish their pine cone vase fillers with glitter and mix them in with other vase fillers for added dimensionality and texture. Read our DIY nightstand ideas for more DIY content.
Sand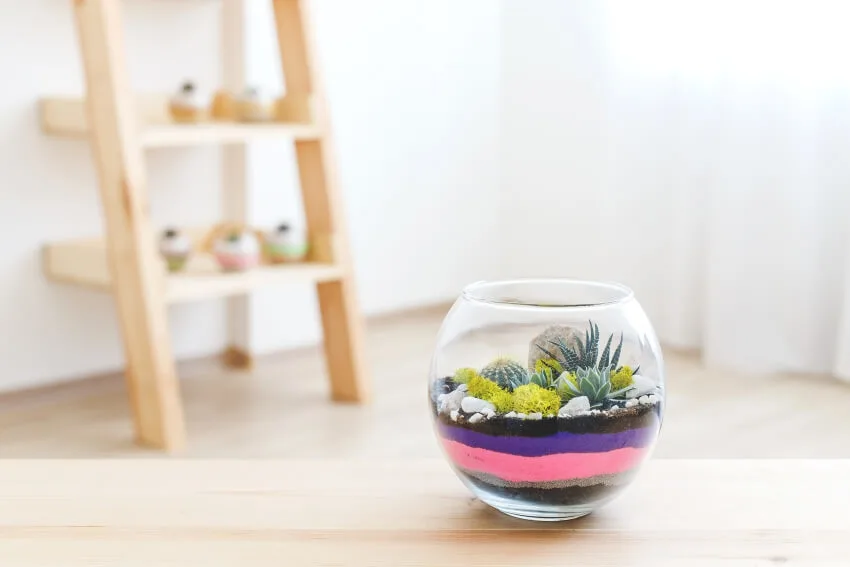 Sand is a highly versatile vase filler. It can come in both coarse and fine-grain sizes. Sand is also available in a wide range of colors, especially decorative sand. You can buy them from specialty stores for affordable prices.
Don't be afraid to play around and experiment a little when using decorative sand for your vase fillers. They are pretty versatile. They can even be used for candle arrangements, terrariums, and both live or faux flower arrangements.
If you want to amp up the decorative element of your sand as a vase filler, you can try out multiple layers of sand with varying colors in a clear glass or acrylic vase. You can add succulents and other similar live plants that thrive in the sand to make a mini terrarium of sorts.
Driftwood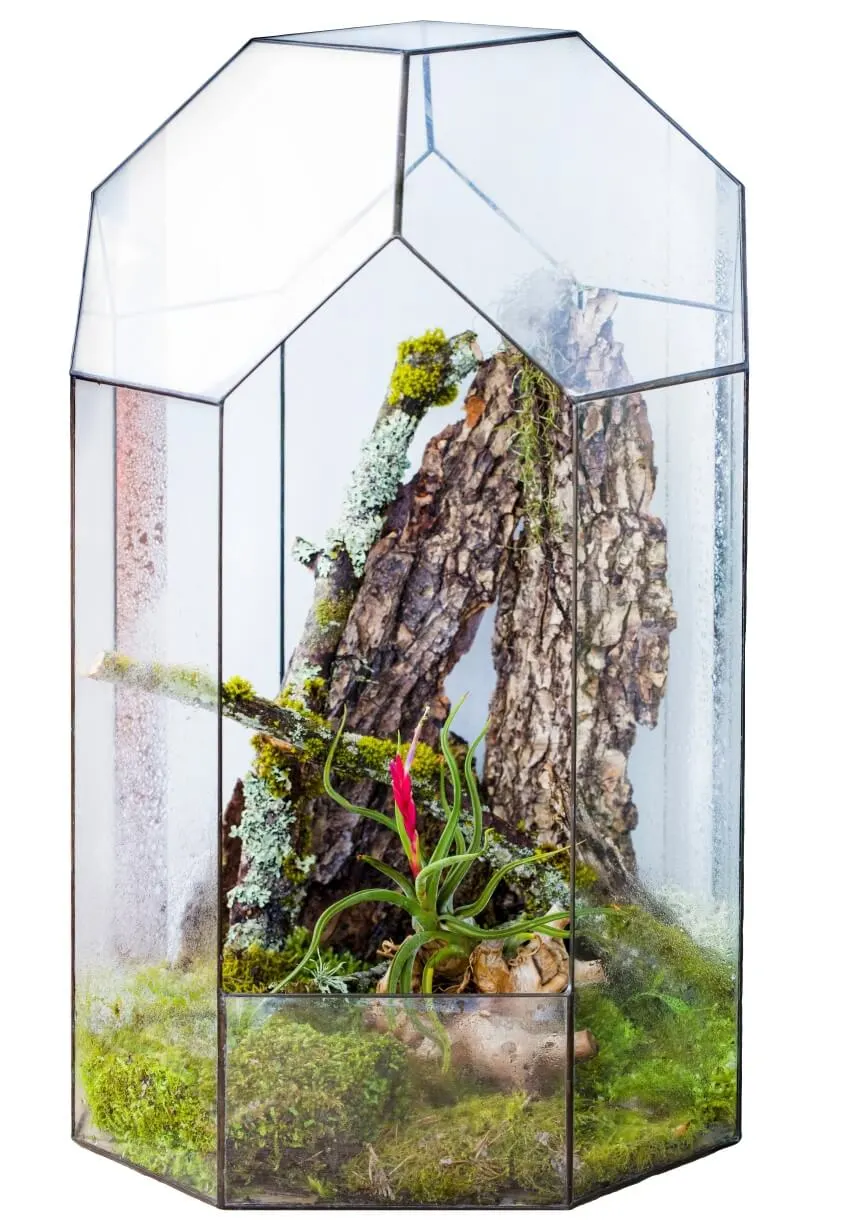 Nothing quite compares to the appeal of hand-gathered natural driftwood in a vase arrangement. You don't need much, either. You will only need a handful for how your flower arrangements will end up looking and feeling right at the end of the day.
If what you're going for is a décor theme that's coastal or rustic, this is the perfect organic and natural element to bring in and use as a vase filler.
Glitter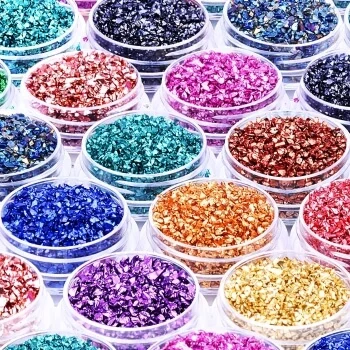 See this glitter vase fillers at Amazon [sponsored link]
Glitters used as vase fillers are great for seasonal events such as parties and other special occasions in the home. They can elevate the aesthetics of your flower arrangements and even the surrounding interior décor elements while you're at it.
Glitters come in various forms and shapes, most of which are available at really cheap prices at the dollar store. You can buy in bulk and buy in varying shapes and colors, too.
Glitter vase fillers are usually great when mixed in with other types of vase fillers so don't be afraid to experiment and freely mix and match while you're at it.
How to Use Filler for Vases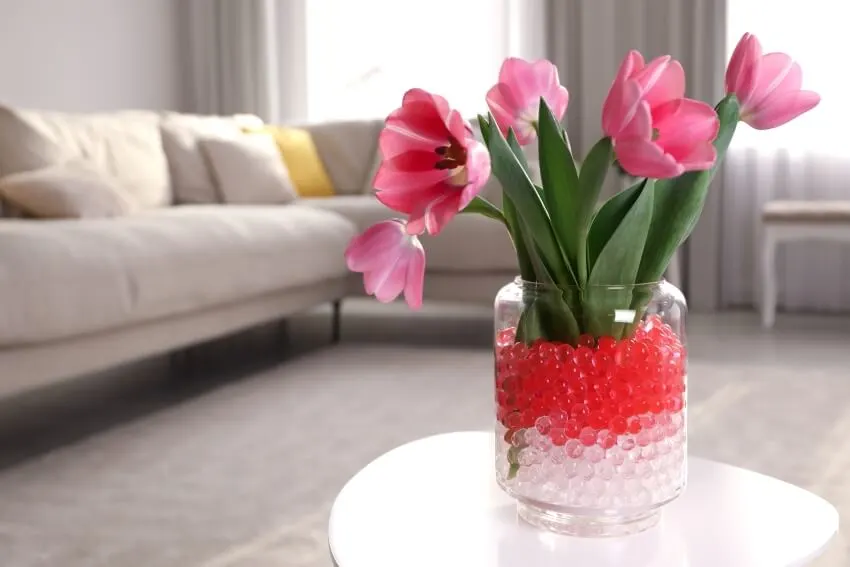 Aside from the traditional use of vase fillers like stones, shells, and marbles, there are many other ways that you can use them. You can use vase fillers to make a variety of different crafts, centerpieces, and decorations.
Here are some ideas on how to use vase fillers for your next project.

One way you can use vase fillers is to create a unique centerpiece. For example, you can fill a vase with colorful stones and then add a few candles. This makes for a beautiful and unique table or kitchen island centerpiece that is perfect for any occasion.
You can also use vase fillers to create a variety of different crafts. For example, you can glue stones or shells onto a picture frame or a vase. You can also use them to make jewelry, such as necklaces, bracelets, and earrings.
Finally, you can use vase fillers to make a variety of different decorations. For example, you can fill a vase with stones and then add a few flowers. This makes for a beautiful and unique decoration that is perfect for any room in your home.
How Much Filler Do I Need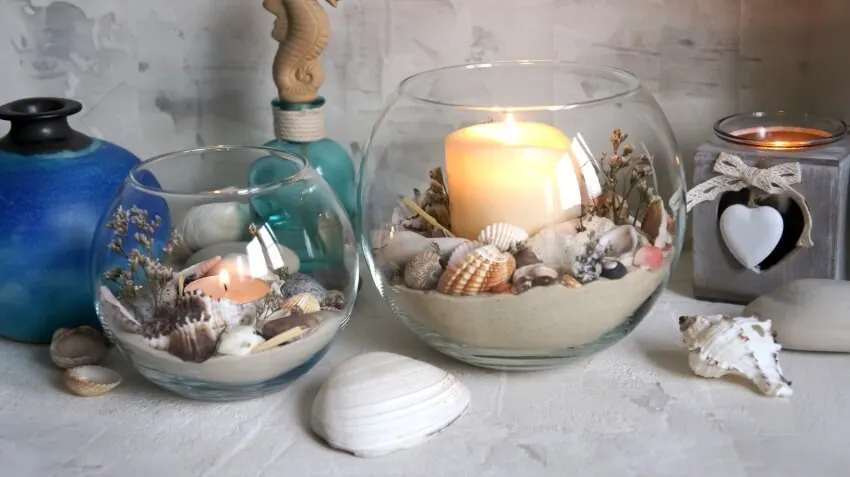 Vase fillers are the perfect way to add a touch of decoration to any room. But one of the most difficult things about vases is figuring out how much vase filler you need.
You need to consider a few things when determining how many vase fillers you need. The first is the size of the vase. The larger the vase, the more filler you will need.
The second is the type of filler you're using. Some types of filler are much heavier than others. And finally, you need to decide how full you want your vase to be.
Once you understand these three things, figuring out how much vase filler you need will be a breeze. There are no hard rules on how much vase filler you will need but a good rule of thumb is that they should be roughly around ¾ of the container.
You can eyeball it. The measurements don't necessarily have to be exact.
For more decorating content ideas, check out the different types of scents for candles here.