Below we share the difference between rattan vs wicker.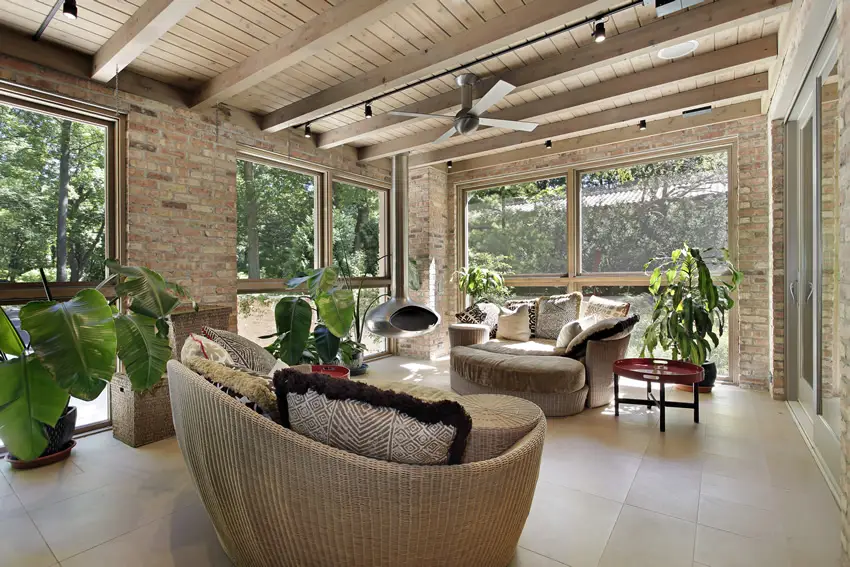 Rattan and wicker are two names that are often used to describe the popular style of furniture with its basket-weave design. However, heads may start to scratch when it comes to pinpointing the major differences between them. Put simply, the biggest difference between rattan and wicker is what they are. Rattan is a material derived from vine-like trees. Wicker is a technique of weaving materials to create a structure.
In terms of versatility and durability, rattan has both. However, natural rattan tends to fade so they are not ideal for outdoor furnishings as they are exposed to the sun. It is highly recommended to keep natural rattan furniture indoors instead.
Synthetic wicker furniture is a popular choice that is considered the best outdoor furniture because it is lightweight, durable, and long lasting. Compared to rattan, synthetic wicker furniture does not fade. Synthetic wicker is versatile in terms of being able to fit both indoor and outdoor furnishings.
Synthetic wicker is also known as resin wicker and is commonly constructed using polyethylene. It's not uncommon to see resin wicker being called woven or rattan in product descriptions. Of all the outdoor furniture being produced today about 99% is made using a resin wicker product due to its cost and durability.
Rattan Furniture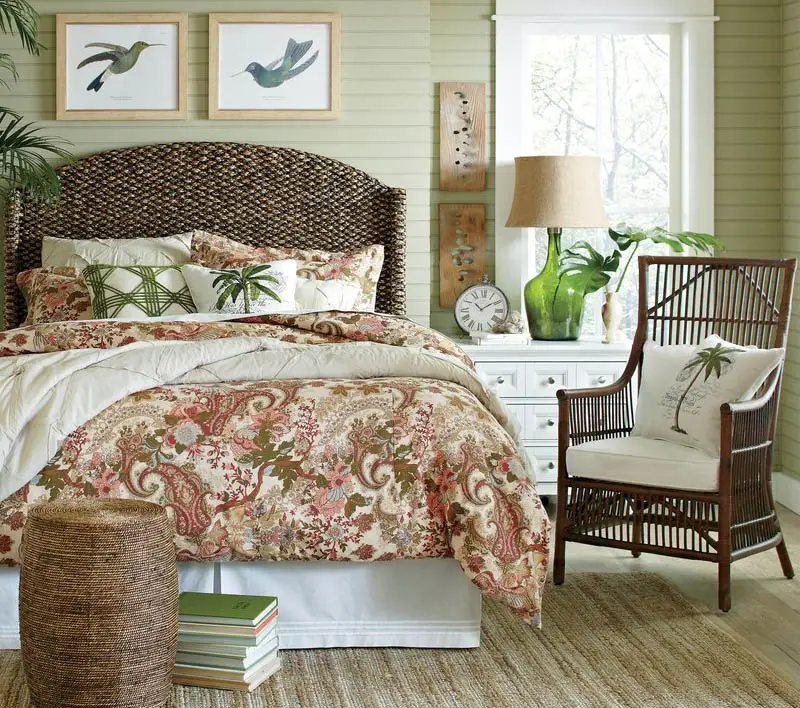 (See this real rattan arm chair with cushion at Wayfair)
Rattan comes from the Malay word "rotan". There are approximately 600 species of climbing palms of the Calamoidae subfamily. Rattan is also known as Manila or Malacca, which are named after cities with ports used for shipment. They are not really trees but more on vine-like lianas. They have a strong resemblance to bamboo. However, the rattans stems are solid whereas the bamboo stems are hollow inside. Rattan cannot stand on their own, and they need structural support to hold them up. They have "spines" that act as hooks to hold on to other plants or trees. Rattans can grow up to hundreds of meters long.
They are native to the Philippines, Sri Lanka, Malaysia and Bangladesh. Compared to trees, rattans are easier to harvest and require simpler tools. They are also more lightweight so it is easier to transport them. Rattans are popularly made into furniture. They are lightweight, durable, flexible, and suitable primarily for indoor use.
Cleaning rattan furniture is easy. Using the bubbles of a dish detergent on a cloth, gently wipe the furniture to remove dirt and stains. For corners and cervices, an old toothbrush will do the trick. If there are any cracks, use linseed oil.
Wicker Furniture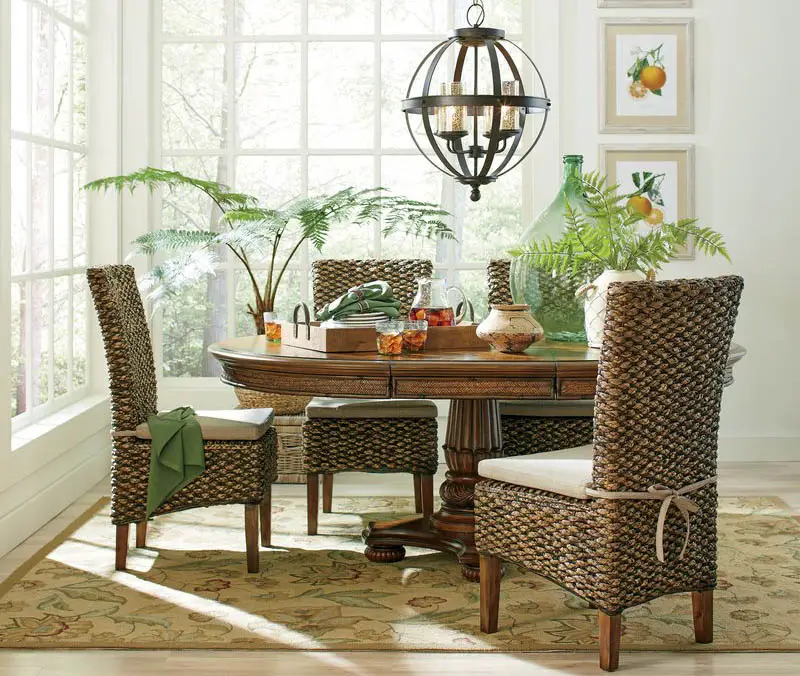 (See these resin wicker side chairs at Wayfair)
Wicker comes from the Scandinavian word "vika" which means "to bend" and "vikker" which translates to "willow". Wicker is not a type of tree or plant. It is a technique of weaving materials to create a structure. It is a common technique to make furniture, baskets, and other household items just like rattan. Materials used for wicker vary from rattan, willow, reed and bamboo. Wicker dates as far back as ancient Egypt. Archeological evidence shows they used wicker chests, baskets, chairs and tables.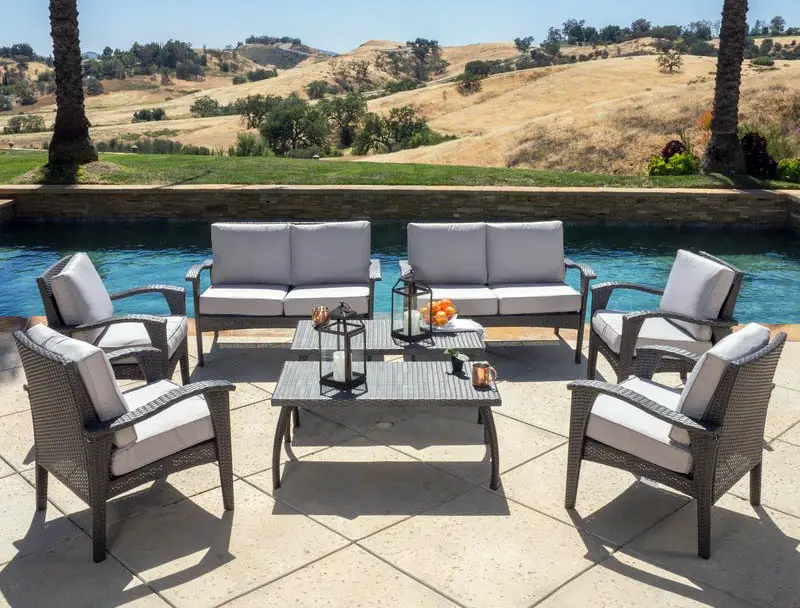 (See this outdoor wicker patio set with table and chairs at Wayfair)
In modern times, plastic resin fibers are now being used for wicker furniture. Wicker is light and sturdy. It is perfect for outdoor furniture such as hanging chairs, lounge chairs, tables and armchairs.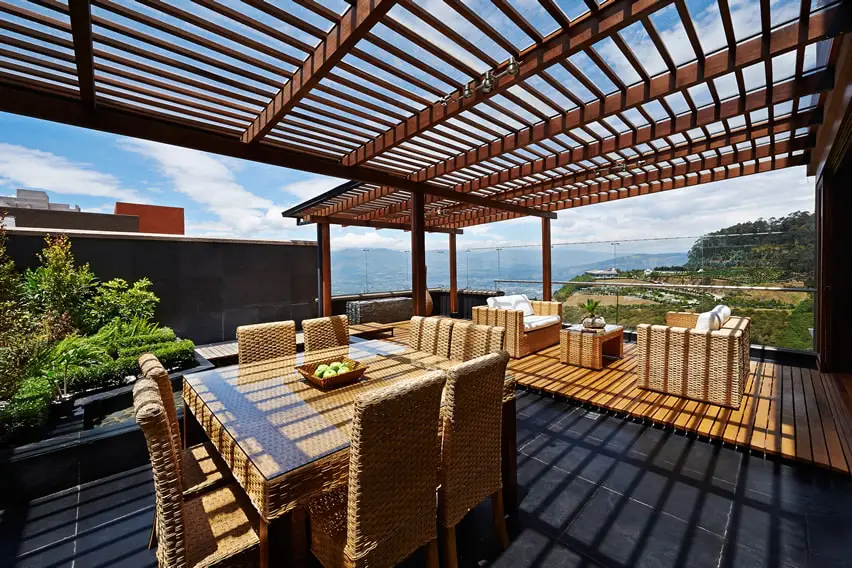 To the eyes a wicker design is light and airy. It also has a natural and organic look. You can easily customize and personalize wicker furniture by adding cushions and pillows. Wicker is also great for kids and children's rooms. They are safe, easy to move, and easy to clean. Simply wiping stains with a damp cloth is enough to make wicker looking new again. There are types of wicker that have a matte finish and not shiny, which makes them look elegant.