Here's our guide to viscose rugs pros and cons including what it is, how to clean it and maintain its durability, and if viscose rugs are prone to shedding.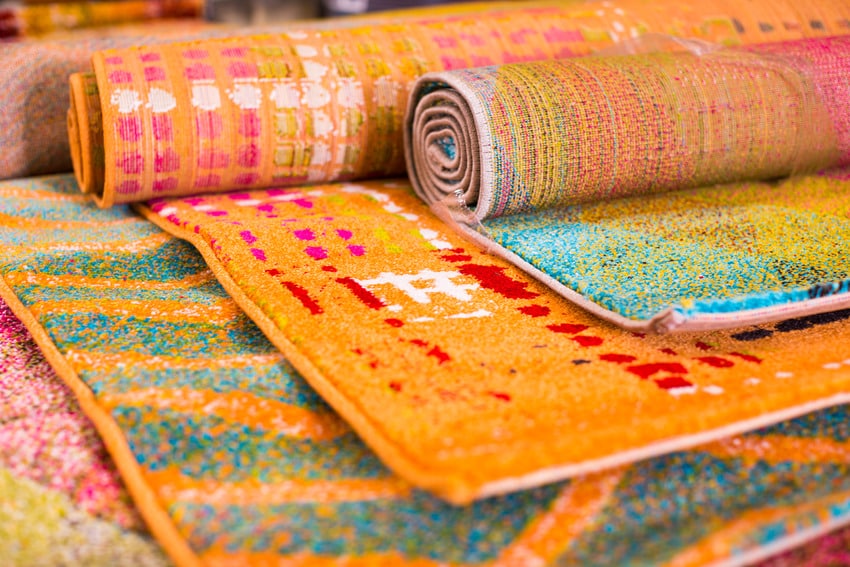 Rugs are an essential part of any house interior. They have the power to transform the appearance and feel of a space.
Moreover, they may either blend with the rest of your decor or make a statement on their own. Then there are viscose rugs.
Both viscose and wool rugs are the most sought-after area rugs by rug importers and in carpet stores. In fact, you may have noticed that there's a diverse range of viscose rugs in most carpet shops.
What Is A Viscose Rug?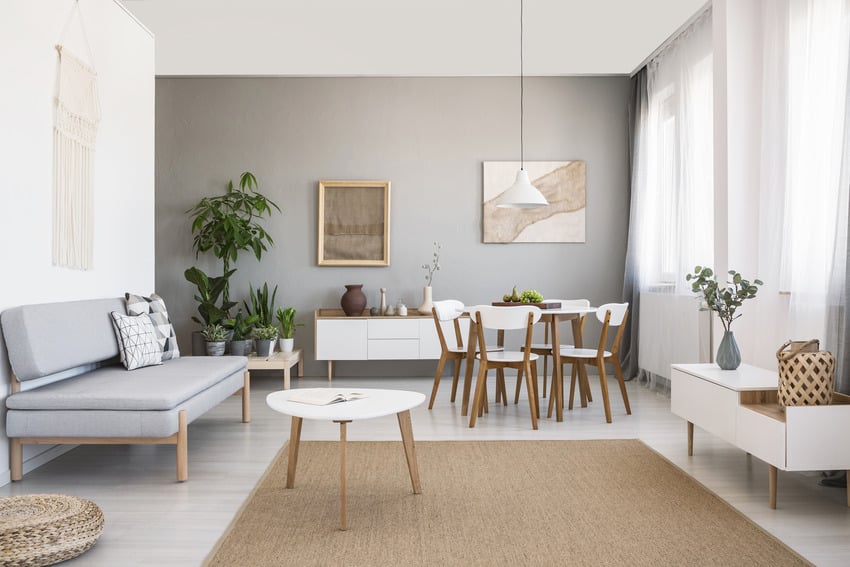 Viscose is a manufactured fabric that treats cellulose with carbon disulfide and sodium hydroxide. Manufacturers usually mix viscose rugs with wool and cotton for a more durable and appealing rug.
Another option is the combination of viscose and chenille fabrics. However, this mixture typically produces a less stain-resistant and durable rug, as compared to wool blends.
Known for its silk-like qualities, viscose is a versatile and flexible fabric that provides the same comfort as natural fibers. Additionally, it can mimic the appearance and texture of wool, cotton, linen, and silk. Read more about our ultimate guide on the different types of rugs here.
Some rugs are manufactured entirely of viscose, while others include at least a small proportion of the said fiber in their overall composition.
Viscose rugs may also be handcrafted or machine-made. Either way, they offer several advantages for various kinds of households.
Below is our essential guide to the pros and cons of viscose rugs. Let's take a deeper look at why you may (or might not) choose a viscose rug for your home.
Viscose Rugs Pros
Feel
If you are looking for gentle rugs that provide the utmost comfort, viscose rugs may be your bet. Natural silk is perhaps the softest fabric available, but it is also the most expensive.
Alternatively, viscose rugs provide the same luxury and comfort as genuine silk rugs. They are very soft and silky, and may even have a certain gleam to them.
They also maintain a thick stack, which makes them equally lavishing and reassuring.
Cost
Despite the complex manufacturing process, the production cost of viscose is actually cheap.You can get much larger rug sizes at a fraction of what you'd pay for comparable silk or wool rugs.

Compared to cotton, polypropylene, and wool, viscose is highly affordable so it is always worth considering especially if you are on a budget.
Moreover, the fiber quality is fantastic.

Appearance
Viscose offers a consistent image, color, and texture that is difficult to achieve with natural fibers. Some viscose rugs also have a rich, multicolored look.
Still, what makes a viscose rug so intriguing and attractive is its ability to resemble the more costly and beautiful authentic silk area rug.
Viscose Rugs Cons
Synthetic fiber is, first and foremost, a chemically bonded wood pulp. Therefore, a lot of chemicals are used to create this kind of fiber.
Unsuitable For Winter
Viscose does not effectively retain heat. So, it's not actually the best rug option, most especially in cold weather.
It also tends to stain easily especially when it gets wet. Those stains would have gone straight out without affecting the overall appearance and quality if it had been from wool. But it's a different story with viscose.
Pile Fracture
Another issue with viscose is they tend to break easily. When stepped on many times, their overall appearance and quality will start to decline.
One way to prevent this is by making sure you keep your babies from crawling and licking the rug's surface.
Cleaning
Cleaning can be a huge problem for viscose rugs, particularly if they have a thick pile. When natural fibers on these rugs started shedding, those fibers tend to migrate.
When water gets into the cellulose fibers, it causes them to expand, causing the carpet's curves to "flourish" and become somewhat fluffy.
The rug will not be rendered worthless as a result of this, but the significant change in the appearance will be apparent.
To maintain its appearance and quality, it'd be best to wash this type of rug with a dry-cleaning solvent or hire a professional cleaner instead.
Viscose Rug Durability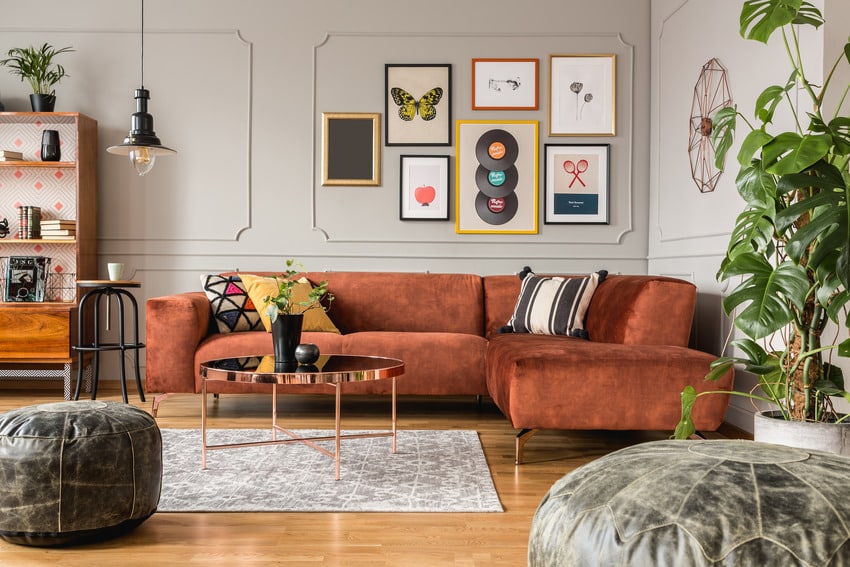 So, how long do wool viscose rugs last?
When mixed with viscose, certain fibers like wool create a creative distinction. The mix does an excellent job of enhancing the overall appearance of the viscose rug.
The durability of these two mixed fiber rugs is significantly improved, although not as much as with wool alone.
Even so, including a chenille mix or any other fabric that could enhance the look and style of the rug, has no bearing at all on its longevity.
If you want a carpet that looks nice, feels great, and doesn't spoil easily, viscose may be an attractive choice. However, if you're looking for a rug that can withstand excessive abuse, wool is actually a better alternative.
Do Viscose Rugs Shed?
Another issue with viscose rugs is they tend to shed very often. It would be best if you vacuum it only occasionally, at least once every 3 to 4 weeks.
Avoid putting viscose rugs in high-traffic areas since they are prone to shedding quickly. In fact, viscose fibers may bend at least 70 times by just being walked on constantly.
Silk carpets, on the other hand, may bend 2,000 times before breaking. Take care not to spill water or other substances on these carpets since they also tend to stain easily.
Are Viscose Rugs Hard To Clean?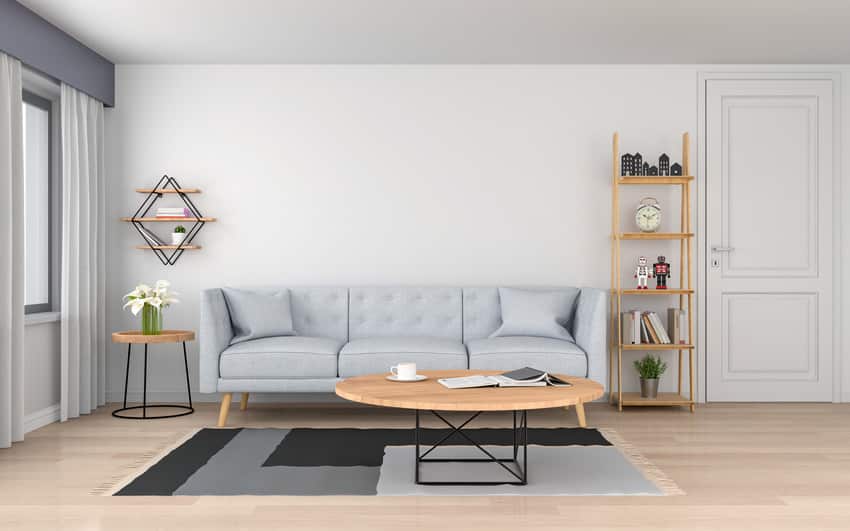 These rugs' warmth and comfort may readily entice dogs and other pets to sit, sleep, and play on them. It is more difficult to remove a pet stain on viscose; expert help may actually be required. So, it is best to keep your fur babies away from these rugs.
In general, viscose rugs may need professional cleaning at least once a year. Hence, it is also more costly to maintain.
Avoid putting the rugs in high-traffic areas. Viscose rugs shed more than wool carpets so cleaning them with a vacuum cleaner at least once a month is highly recommended.
How To Clean Viscose Rug
To conclude our viscose rugs pros and cons guide, below is the recommended cleaning process to properly maintain its overall look and quality.
When you spill liquids on viscose or rayon, it immediately loses 50% of its strength. More importantly, regular water damage and high traffic exposure may break it apart entirely.
Make sure to put the rug in a place where it won't get damaged by foot traffic or spilled beverages easily. Water-based cleaners are also not advisable to use daily.
Turn your viscose rugs face down to dry to prevent them from yellowing during washing. The fibers may degrade if exposed to extreme heat. Although dry cleaning is a possibility, it may not remove stains completely from a highly damaged rug.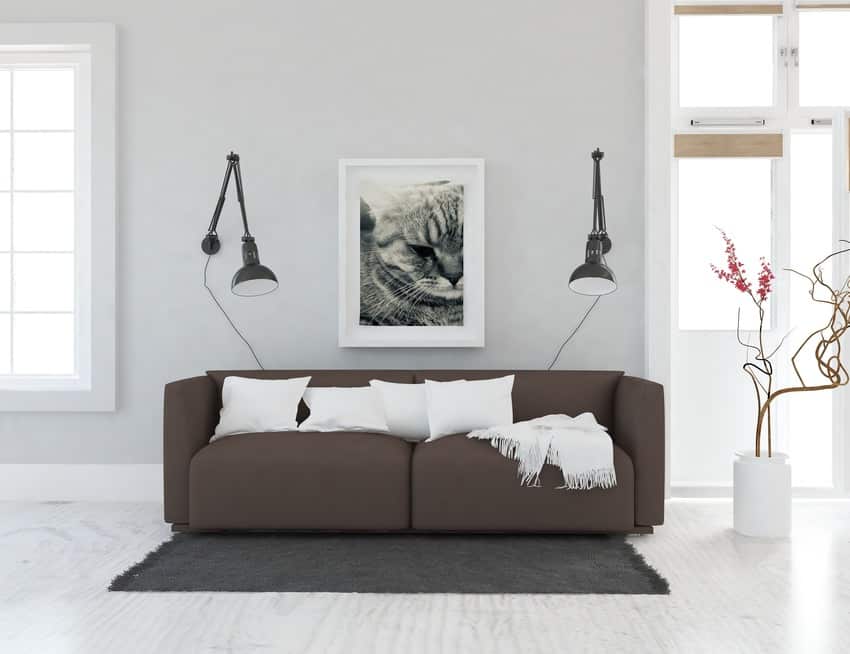 Clean stubborn stains using a combination of white vinegar, light detergent, and water. Using a wet, clean white towel, blot the area dry. For typical stains, use a gentle cleanser.
Clean dirt and debris using a carpet sweeper. If you must use a vacuum, turn off the beater bars and use a low setting.
It is essential to set realistic expectations and realize that, unlike wool or synthetic rugs, viscose rugs will never look as beautiful or new as time goes on.
Also, take note that doing DIY projects on the rug may result in severe discoloration and damage. We strongly suggest hiring a professional for cleaning and maintenance.
For more related content about viscose rugs pros and cons, visit our guide to bedroom rug placement.