Here we share how to cover glass doors for privacy with different window covering ptions including roman shades, window tint, curtains, blinds and panels.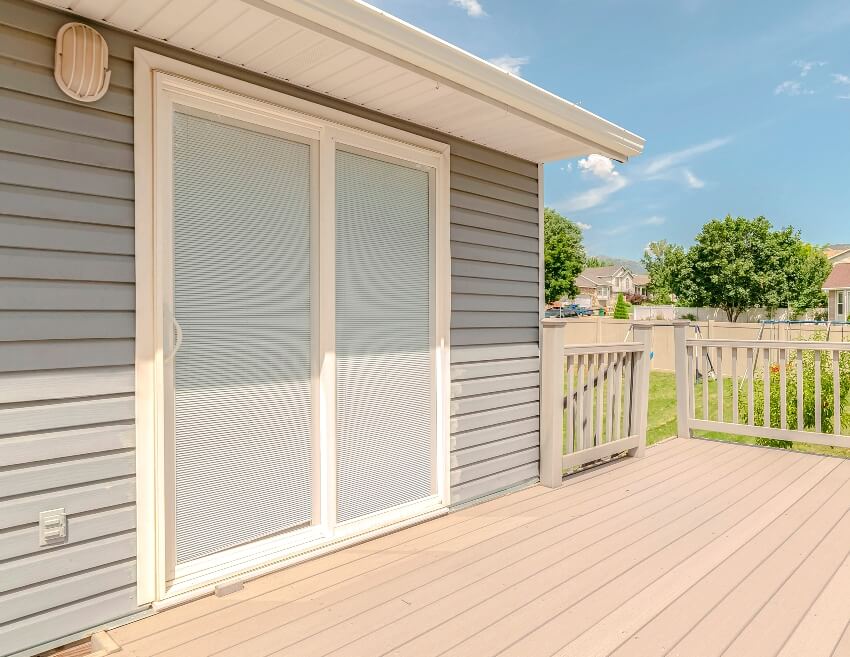 A glass door is an excellent way to bring extra light into your home. When it comes to the interior use of glass doors, it opens up a room to the next allowing for fewer darker spaces in the house.
Glass doors, like French doors, are great options for a house, but what if you would like a little privacy?
The great thing is installing a glass door without compromising security or privacy is possible with a bit of tweaking and additions. Here we guide you on the ways you can cover glass doors for added privacy.
Window Tint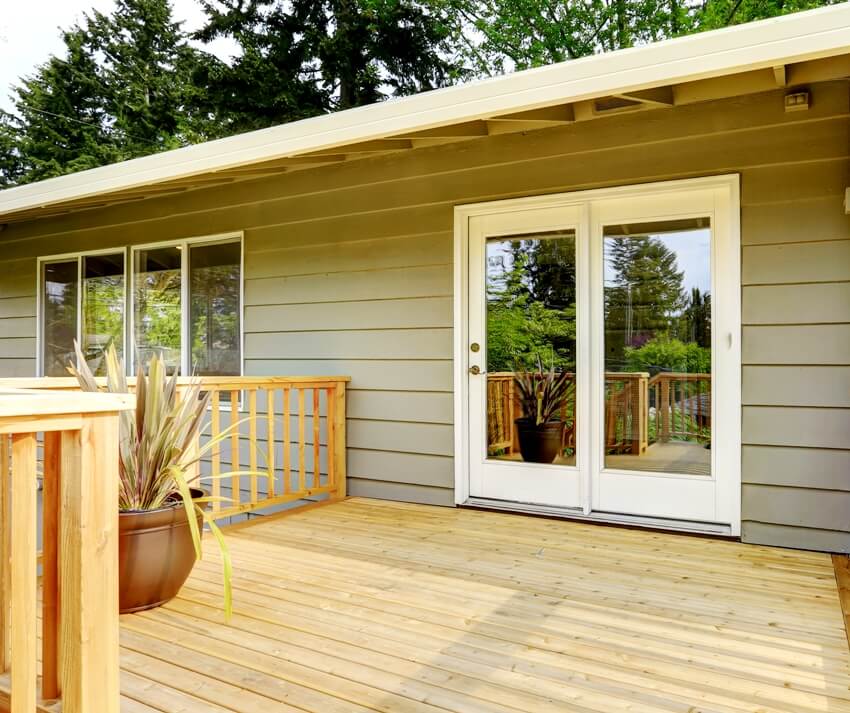 Window tints are a cheap, versatile substitute to curtains as a cover for your glass doors.
There are different types of window tints; some still let some light past through as they provide privacy, while others completely block anyone's view from seeing the inside of the house from the outside.
You can select from a bunch of colors, textures, and designs. You can either go for a practical standard one that does the job perfectly or choose some fun ones that add to the house's interior.
Standard window films differ by the level of their opacity. Standard ones include blackout film where light is completely blocked out from the room, and neither the individual inside nor outside could see through.
There is also a translucent window film where soft light could come in and brighten a room but still provides a visual barrier. Then there is a whiteout window film usually seen in meeting rooms and retail stores where it has the opacity and two-side privacy given by a blackout film, but then there's a soft light that comes through the film like in a translucent film covered window.
There is also specialized solar window film that protects individuals and their furniture items from the sun's harmful UV rays as an added benefit to providing privacy.
One-way mirror window tint provides privacy protection in the daytime. Anyone trying to take a peek at the window wouldn't see that people inside could see them. This option only works during the day, so curtains and blinds at night are also needed.
Decorative window film options are endless. This type of coverage is highly customizable, and possibilities are endless.
Roman Shades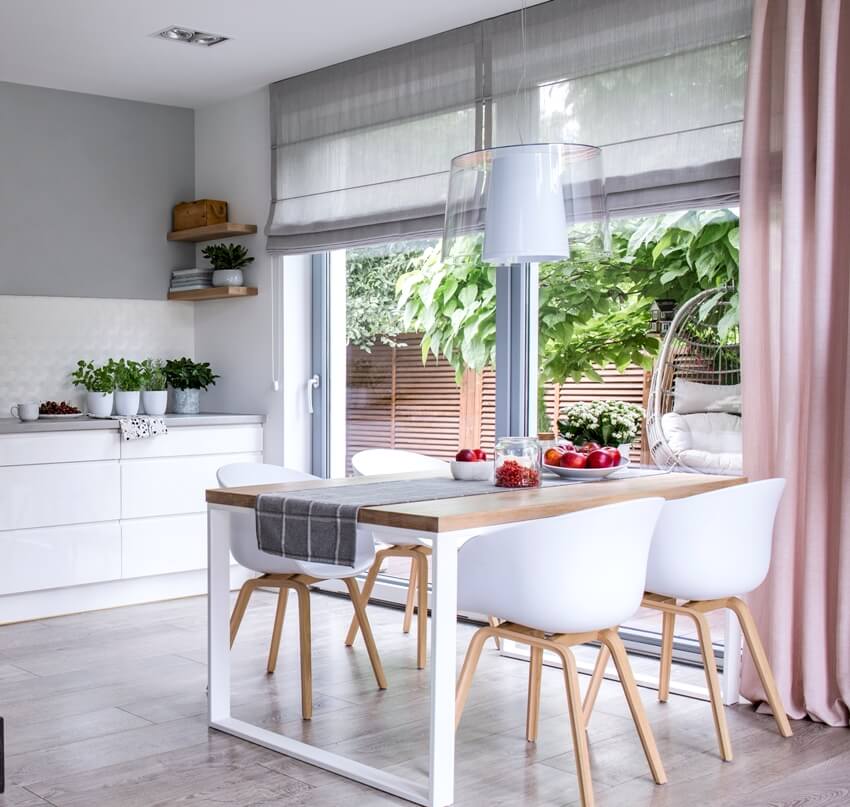 For homeowners with a high ceiling home, privacy protection that works excellent is Roman shades. This type can be more expensive because it is made in one solid piece of fabric, unlike blinds with slats.
You can use Roman shades made from a lighter material that could be drawn in the daytime and still bring in adequate sunlight by day.
Pleated Shades
Pleated shades are also known as accordion-style window coverings. This type of window coverings brings significant room illumination and darkening. These window coverings are also made from a single material, but they are cheaper than the Roman shade covers.
Vertical Blinds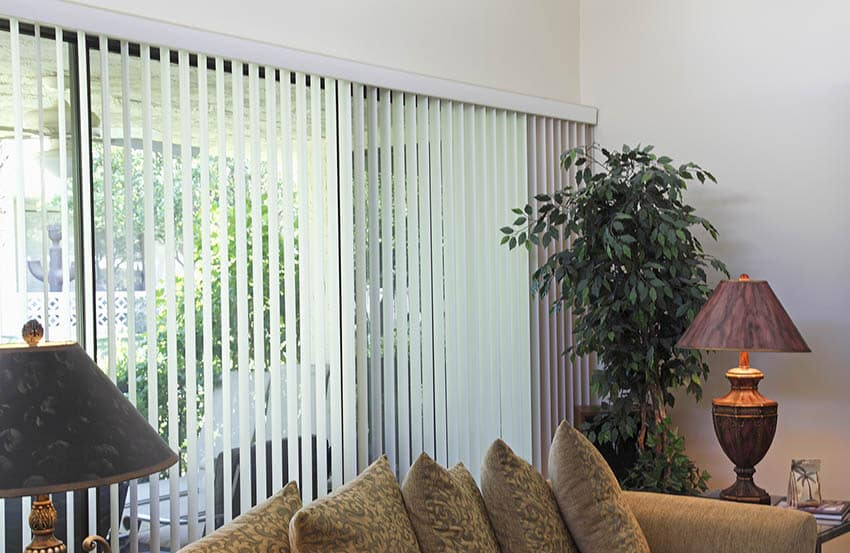 Vertical blinds are a more contemporary option to a glass door and French door coverings. These window coverings are drawn by cords across the window and can tilt open to draw light in. They come in an array of fabric, colors, and slat sizes.
Sliding Panels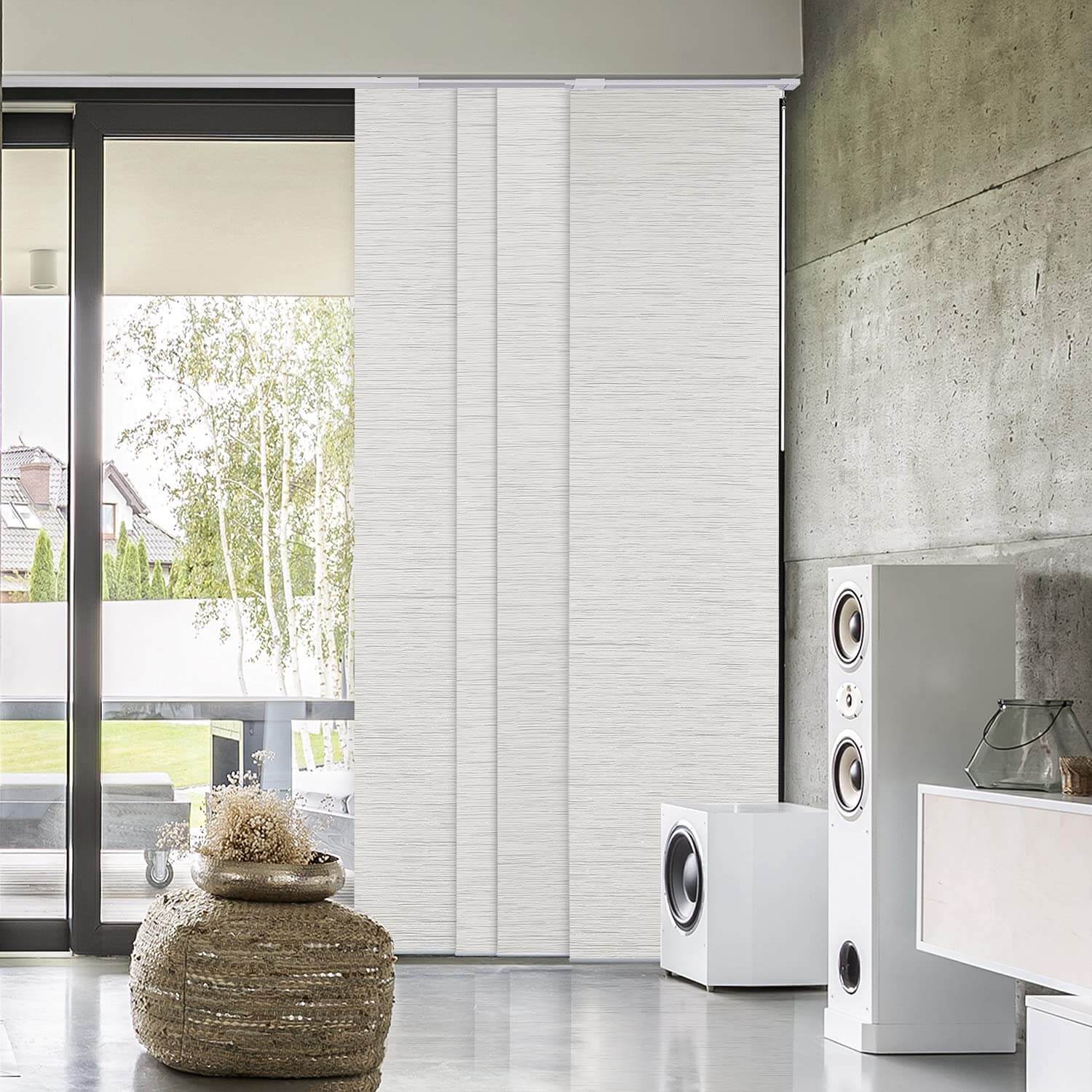 See this Godear blackout adjustable sliding panel track blind at Amazon [sponsored link]
Vertical blinds and sliding panels differ in the way that vertical blinds can tilt open and close. On the other hand, sliding panels can't do that. Still, they offer more comprehensive solar and privacy controls options depending on the material or fabric the sliding panels are made of.
This type of window covering is also ideal for layering. This privacy covering is also versatile as it could also be used as "doors" for wardrobe.
Sheer Shades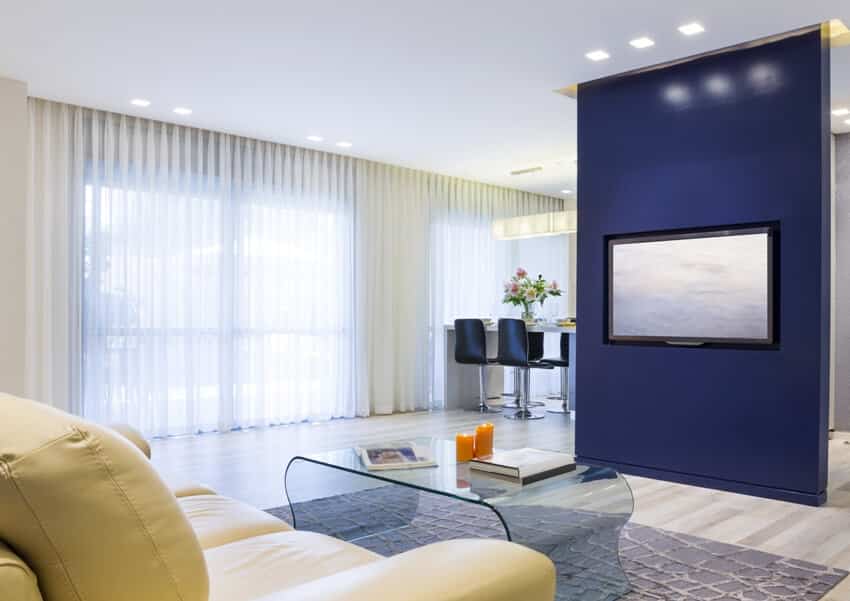 Sheer shades are elegant privacy covering option made out of two thin fabric facings over fabric vanes. They can be highly customizable when you have it made, but many premade options are available in the market.
This type of privacy covering offers the best of both worlds as it lets in natural light, and with a pull of the vane, it could give you complete privacy protection. These are usually made of airier fabrics, making them perfect for hotter climates.
Curtains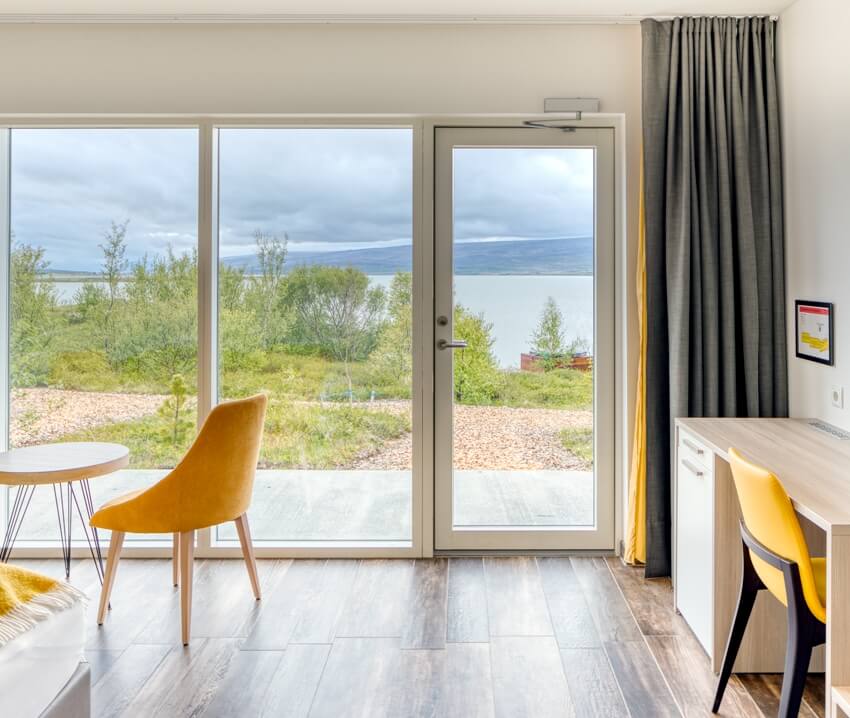 Curtain is the more traditional option for privacy coverings. This could be the first option many homeowners consider when choosing something to dress glass windows and doors. Just pick out a design for your drapes, insert them on the rod, and hang them up.
You can use two sheets of curtains to have them meet in the middle or two rods adjacent to let them hang on both sides of the door.
You can also decide how much natural light a curtain would let in when choosing between a thinner or thicker fabric. See our ultimate design guide to the different types of curtains here.
Shutters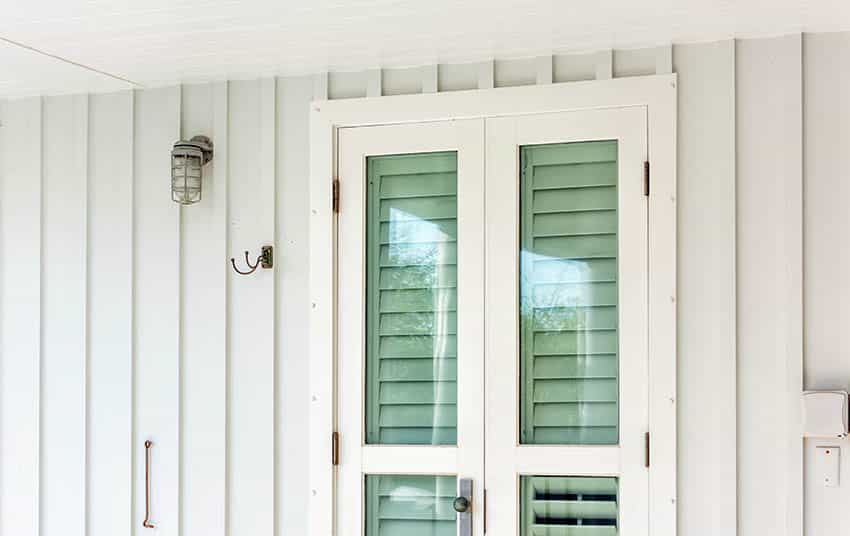 Shutters are the privacy option you go for when looking for uncomplicated options that are also easy to maintain. Shutters are usually made in plastic and thus can be painted to match the walls.
Etching Cream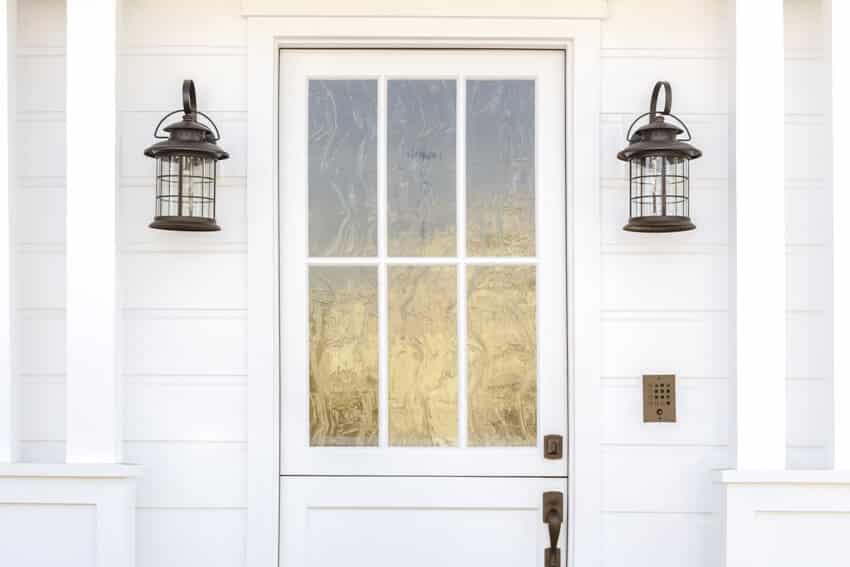 Etching is usually done on small surfaces and things like glasses or small window panes. Etching could also be done on more extensive surfaces like glass windows or even glass doors.
You could do etching as an opaque matte covering, plain and unassuming, or you could use or make stencils that would give character to your windows or doors. Beware though, etching bigger surfaces could mean more etching cream, and some don't come cheap.
Glass Paint
Glass paints are one of the cheaper options on this list. It adheres to the glass permanently, and it has the capacity to block harmful UV rays given off by the sun. Also, as the paint is thinner in comparison to a curtain or even shutters, it could bring in natural light.
To spray the glass paint on, one must make sure that the surface is thoroughly wiped down. Make sure that you're spreading evenly to avoid lumps and uneven surfaces.
You can add another layer to your work to make the glass paint darker. Glass paints also come in various colors, so the possibilities are endless.
Frosted Glass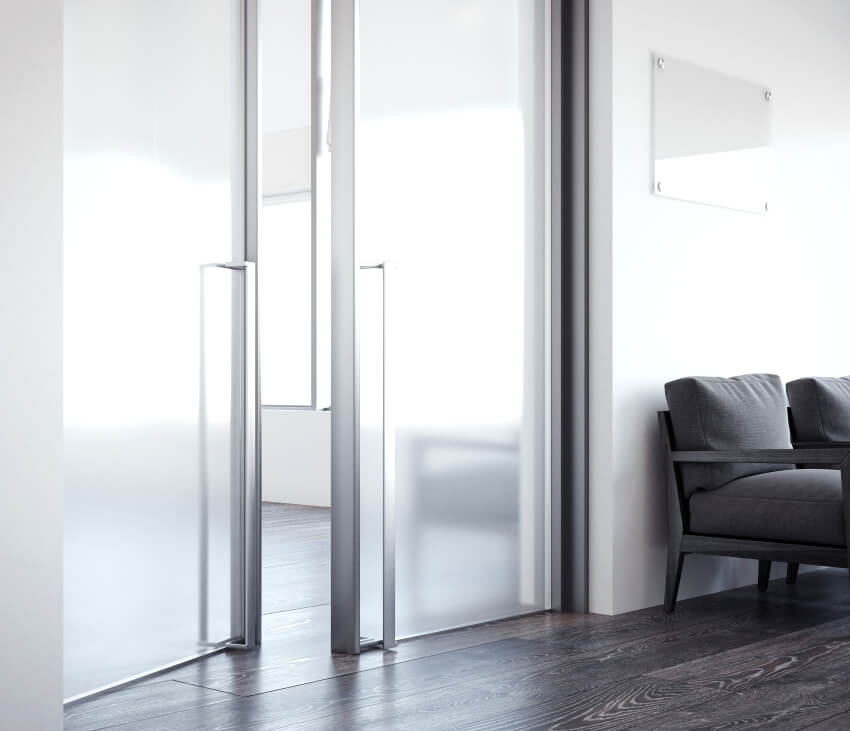 There are many ways to achieve the frosted glass look. First, you can use etching cream to create the frosted glass effect. There is also the option for a special kind of glass paint that could achieve that look.
If you don't want the mess of using etching cream and glass paint, there is always the option to go into the frosted window film that would essentially be cheaper and will give you the same effect.
Decorative Screens
Decorative screens are the epitome of artful privacy coverings. It comes in an array of intricate designs made of aluminum that also seconds as additional protection against a hurricane.
When the sun hits your French doors with these bad boys on, the shadows it will cast on your walls and furniture could rival a work of art.
How to Cover Front Door Window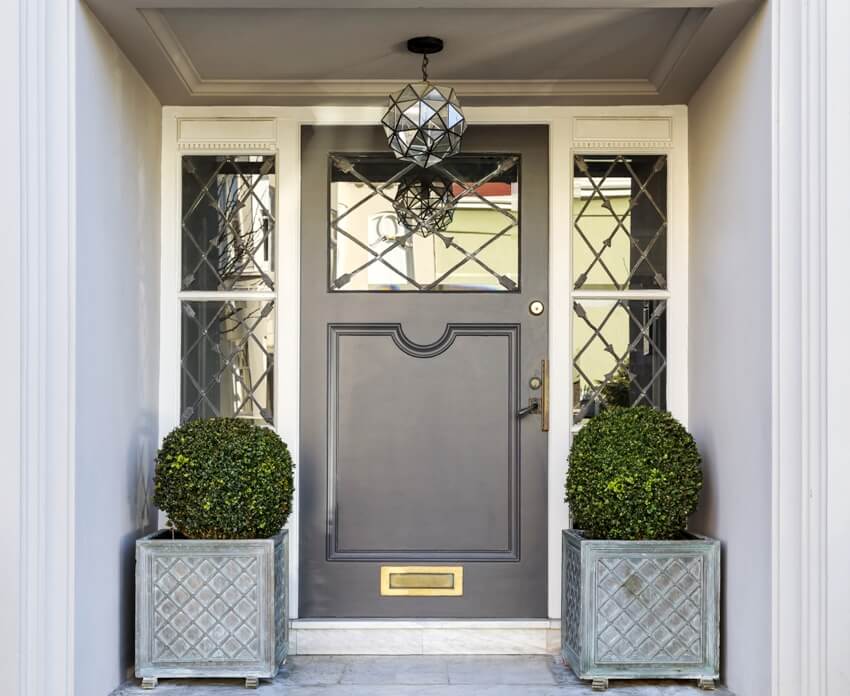 Like dressing up and adding privacy options to your glass doors, the same methods and options apply to front door windows and windows in general. Front door window coverings add to the general curb appeal of your home.
Usually, it doesn't command much attention from everything else inside the house; however, they bring a touch of elegance and hominess in a home, not to mention giving it more privacy. Read more about the types of glass front doors here.
How to Cover Sliding Glass Doors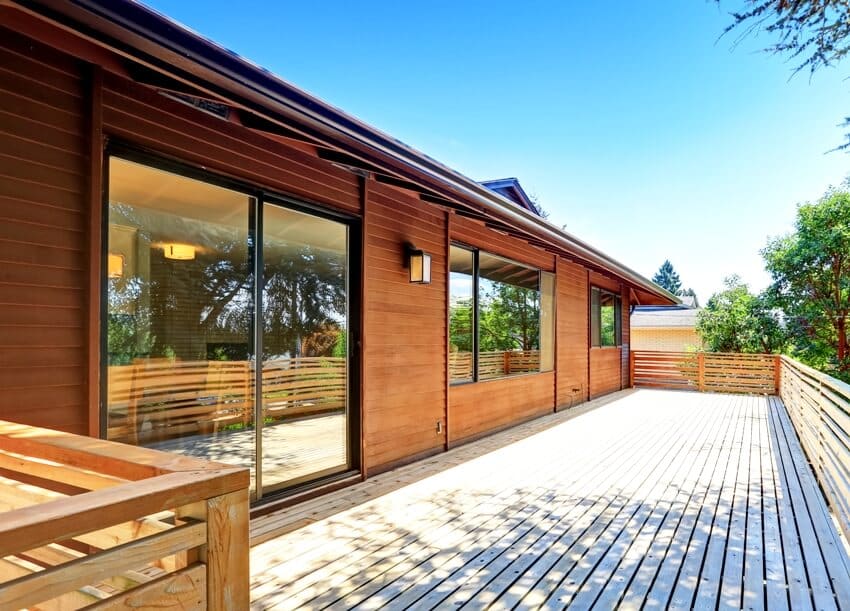 Methods of covering window and glass doors follow the same options when you're thinking of adding privacy covering for your sliding glass doors. See sliding door dimensions to get more ideas.
You can make your sliding glass doors and windows look like the stained windows seen on church, make it look like an art installation with a decorative screen, or give them the elegant and modern treatment using vertical blinds. In the end, let your character reflect in this little aspect of your home.
For more glass door designs and ideas see our guide to the types of glass doors.