See different types of shoji doors like sliding, screen, glass, closet doors, bifold, and shoji panels, along with their designs, durability, size, door locks, and waterproofing capabilities.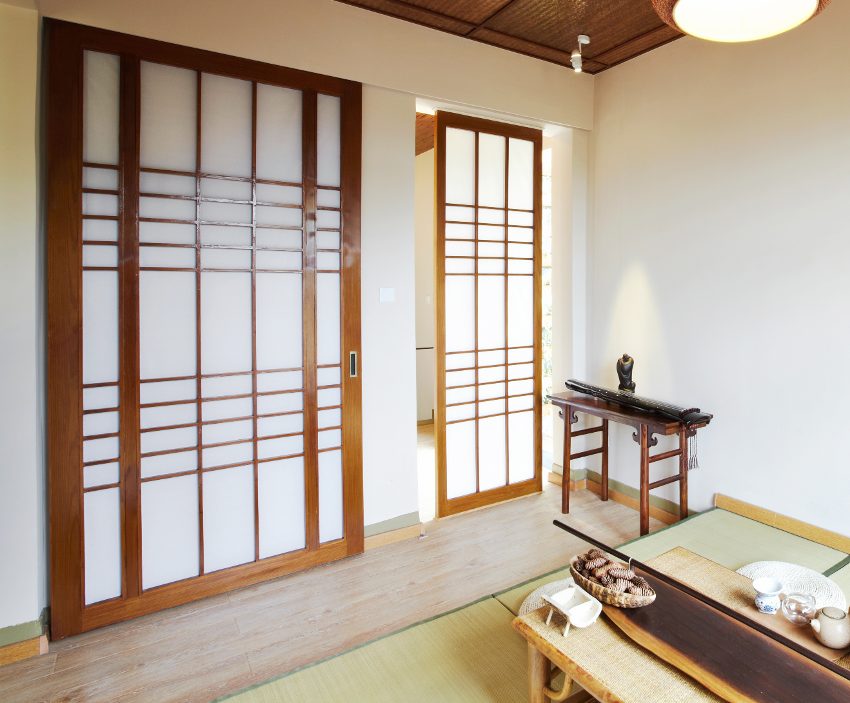 Choosing the right door for your home is essential. It is not only about looking good but also ensuring that it fits into your decor and provides you with a sense of privacy. Shoji doors are amazing for the home and are much more than just a simple window screen.
Shoji rooms originate in Japan and China as a way to block out noise and light, or even capture fresh air without needing air conditioning units. Shoji doors allow soft diffused light to enter the room that provides an alluring ambiance in the home.
What Are Shoji Doors?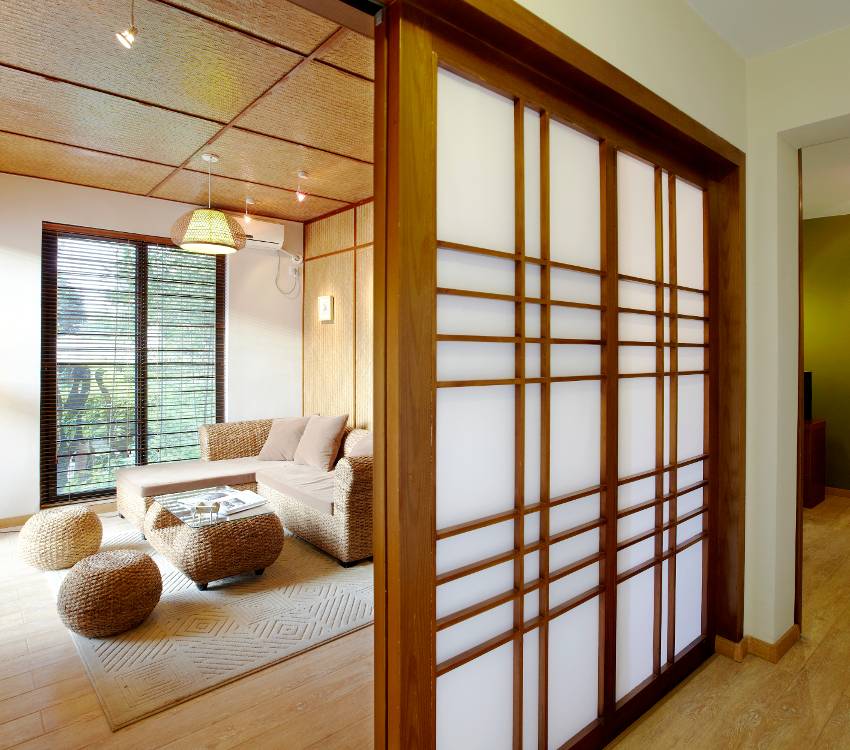 In Japanese architecture, shoji doors are sliding exterior partition doors coated in a strong, transparent white paper with a latticework timber frame. They delicately spread light throughout the home when they are closed.
Sliding doors or room dividers made of wooden frames coated with sheets of transparent material are called shoji paper. Shoji doors normally glide on tracks above or below the door, and because of their little weight, they are simple to move.
The Kamakura Period, which lasted from 1123 and 1333 in Japan, is when shoji papers first entered Japanese houses. The Japanese nobility was experiencing a financial crisis at the time, which encouraged architects and builders to use less expensive materials and techniques. Shoji doors' wood-and-paper construction matched cost with subtle beauty, and the design has since remained popular.
Types Of Shoji Doors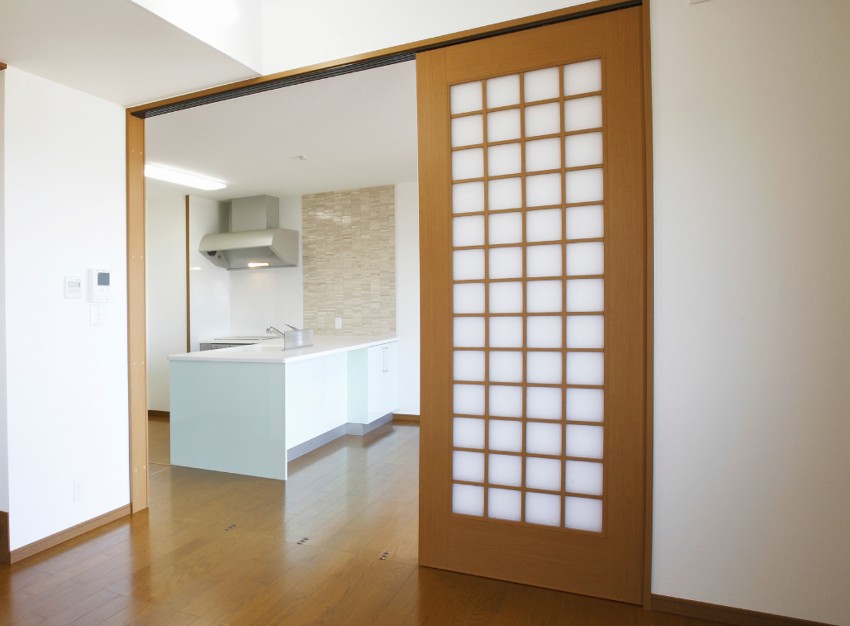 The majority of shoji lattices are square. However, there are 200 or so classic patterns, and each of these patterns has a symbolic meaning related to the natural pattern it artistically resembles.
Simple types of shoji doors consist of:
• Mabarasan Shoji or Aragumi Shoji – They are easy to build and feature big, square apertures. This type is the typical pattern seen in the majority of shoji.
• Yokoshigesan Shoji or Yokoshige shoji – The rectangles are longer horizontally and more prevalent in the east of Japan.
• Tatehonshigesan Shoji, also known as Tateshige Shoji -The rectangles are longer vertically and are more prevalent in western Japan.
Shoji Sliding Doors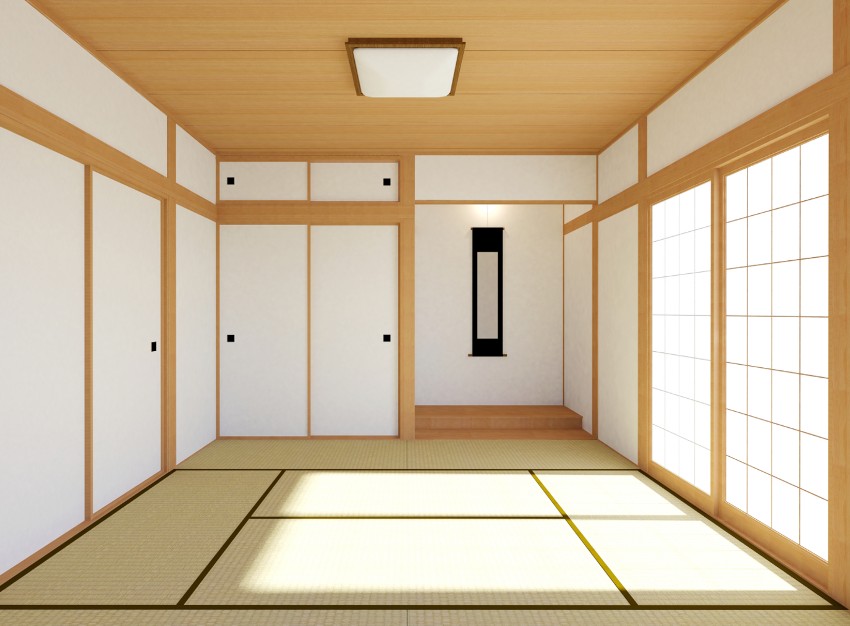 Shoji doors can be a window covering or room divider because of how smoothly and softly they move over wood rails. Shoji is lightweight, making it simple to slide them aside or remove them from their tracks and store them in a closet to provide access to other rooms or the outdoors.
Fully traditional structures may have one huge room with little or no permanent interior or external walls and a roof supported by a post-and-lintel frame. The shoji often sits behind sliding glass doors or windows rather than the outer surface of a structure in contemporary architecture.
Shoji sliding doors from the past were often constructed of solid wood wall panels and were rather hefty.
Shoji Screen Doors
Typically, a shoji screen is a wood frame lined with fabric, wicker, or paper. Historically, stories and other aspects of Japanese history represent shoji screens as ornamental displays.
The first shoji screens were from paper screens created using the Karibari process, which involves laying several layers of paper in a certain order. Because of this, some individuals refer to shoji screens as Japanese rice paper doors, rice paper screens, or rice paper door panels.
The sliding mechanism operates between corner posts that hold beams and the top rails. The doors glide easily along the groove because the top and bottom have matching L-shaped tenons.
You can open the doors with one finger since they are so light. See the types of screen doors here.
Glass Shoji Doors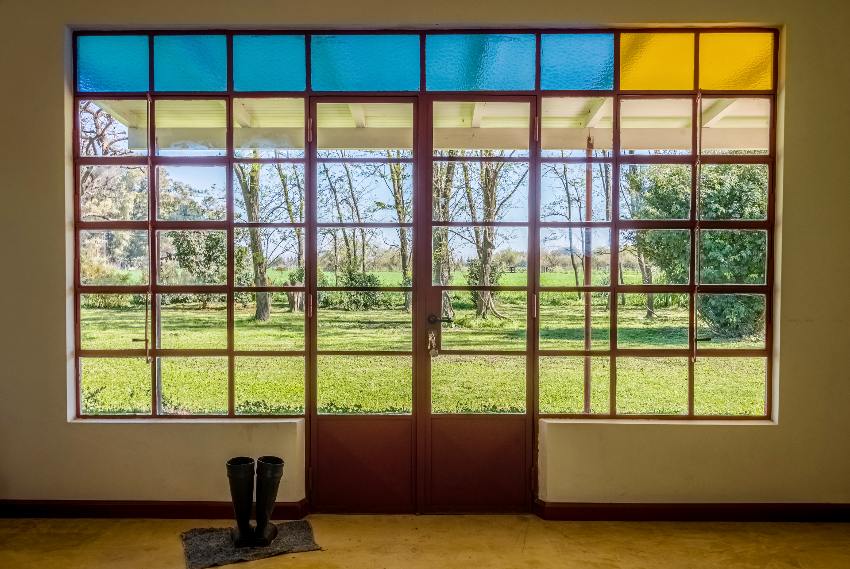 To create delicate and elegant panels with varying degrees of transparency but always with a high value of transmitted light, glass shoji doors are Japanese rice paper encased within flat or curved laminated safety glass.
A Yukimi shoji is a glass and paper window that slides up and down so you can see the snow through the glass behind it. The significance of a shoji as an interior ornament is now coming to light, including the ability to filter UV rays and offer insulation partially.
Shoji Closet Doors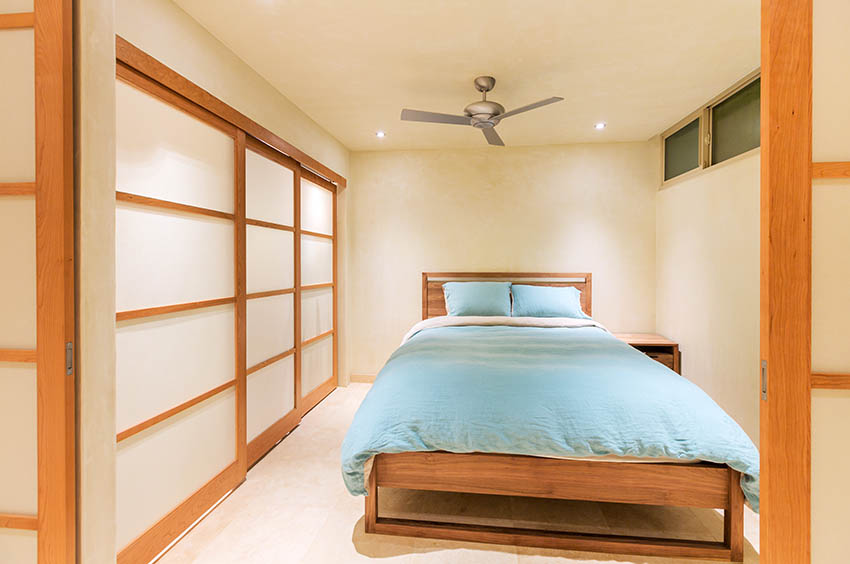 For closet doors, shoji screens might be a flexible alternative. There are two types of shoji screens: ones with hinges so they can fold and ones without so they can hang as a single unit.
If you desire a single-panel door but use a hinged screen, you may secure the panels together by screwing small pieces of wood horizontally over the screen's top and bottom joints.
Invest in a sliding-door kit from home depot to ensure everything fits together correctly. Install tracks on the wall above and alongside the door, not within the aperture, to utilize the screens as wall slide doors that glide open over the walls next to the closet.
Bifold Shoji Doors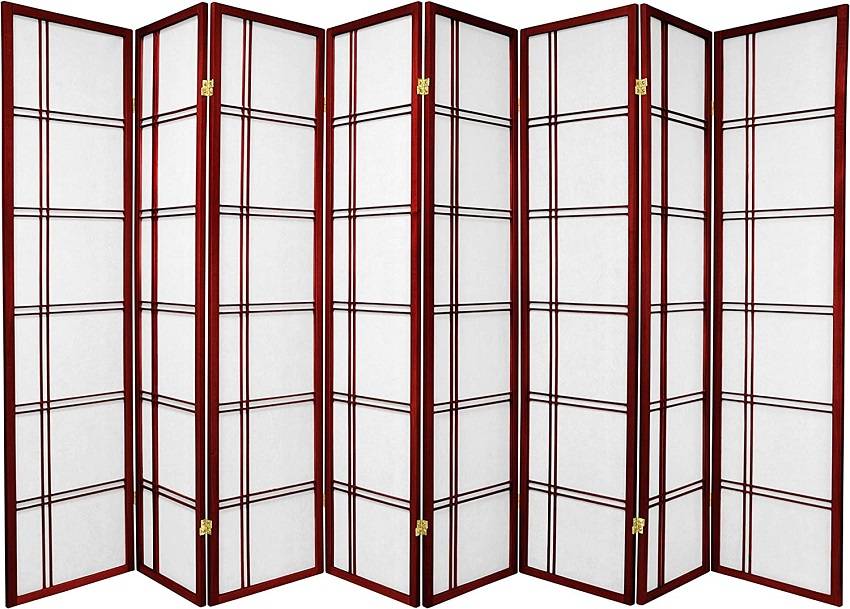 See this tall bifold shoji screen at Amazon [Sponsored link]
A bifold shoji door is a sliding door that folds in half to open and close. Bifold doors are typically made from wood, although they can also be from other materials such as metal or glass. They are typical with windows on both sides of the door, which allow light into the room while keeping it cool during warmer months.
The doors come in various sizes and styles depending on what you need them for—from small closets to large rooms—and you can adjust them to fit any space.
You can also make use of a shoji screen's hinges by using it as a bifold door. Where you want the door to pivot, put a bifold door bracket on the bottom and a track within the top of the door opening. Fit the screen into the aperture, then secure the pivot hardware to the bottom corner of the stationary side and the top corners of the screen.
If you desire double bifold doors, repeat this process with a second screen on the other side. Use a bi-fold door kit, like sliding doors, to ensure everything fits together correctly.
Shoji Door Panels
A shoji panel often slides down a wooden track with grooves in it. Shojis are often hung in pairs, each opening having two panels and two grooves.
The width of the wooden frame edge is the overlap between adjacent sliding shoji when they are closed. Four panels of shoji are also attached to the entrance. In this instance, the innermost pair is typically mounted on the same track, while the outermost pair is on a separate track.
The panels should always be placed back in the same sequence without being switched about since this will ensure they continue gliding smoothly. The sliding mechanism's woodworking evolved with time, and smooth panel and groove fitting are essential for easy panel movement.
DIY Shoji Door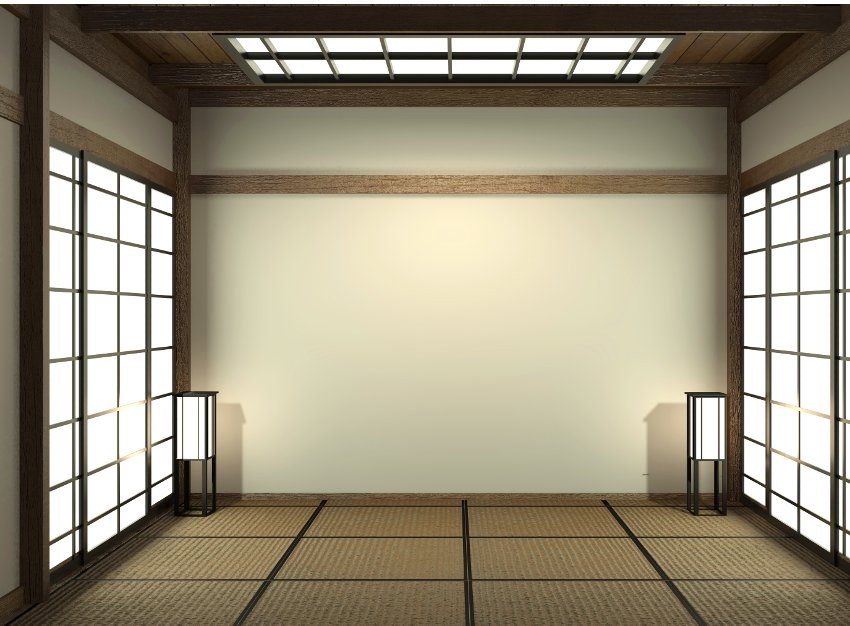 To make a DIY shoji door:
1. First, measure the opening. Measure the size of the aperture for your sliding shoji screen door and the thickness of the door frame. Give the door-hanging hardware enough room to work. If your door track is visible on the outside of the wall, build your Shoji door to cover it up as much as you desire.
2. Cut out your stiles for the frame. The vertical wooden pieces are stiles on your shoji frame's right and left sides. The thickness of the wood depends on the size of the shoji door you're building. Use whatever kind of wood you want, but make sure it doesn't have flaws like giant knots or is twisted.
3. Measure and cut out the rails. Subtract the width you measured in step one from the width of both stiles on your frame's right and left sides. You will use them as your horizontal rails.
4. Connect the rails and stiles. On a spotless level surface, place the stiles next to one another.
Make sure the top end of your stiles completely lines up with the upper edge section of your rail when you place a rail by the top. From the outside edge of your stiles, drive a nail through the stiles and into the rail ends.
5. Fill in your nail holes. Use sandable wood putty to fill your nail holes.
6. Work with Kumiko or slats to develop a grid. On a spotless, flat surface, arrange your Kumiko in the design of your choice. Once you have the design you want, take the Kumiko that will go in the center of your door and weave them together tightly using whatever basket-weaving techniques you are familiar with.
7. Fit the Kumiko into the frame. Position your grid over the frame. Put the Kumiko right into these openings you've made.
8. Add your shoji paper. Cut out the required amount of shoji paper to precisely fit your frame, and then coil everything up. Apply rice glue to one side of your Kumiko construction. Manually press the paper onto your bonded Kumiko.
9. Complete the installation. Place your door hardware in your slide rail after attaching your hanging hardware to the top portion of the shoji door, and then slide the door into the entryway space or region.
Shoji Sliding Door Kit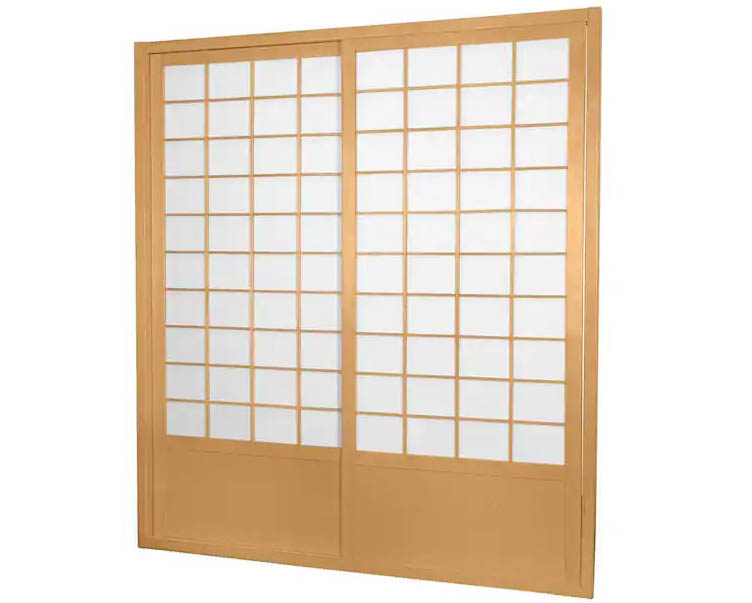 See this sliding shoji door kit at Home Depot [sponsored link]
If you don't want to make your shoji door at home, you may purchase sliding door kits with ease. The shoji sliding door kit includes right and left door jambs, top and bottom tracks, and sliding doors. These are sturdy, lightweight, and finely polished.
The shades from a shoji sliding door kit are from thick, hard fiber rice paper that is hard to pierce, permits diffused light, yet offers total seclusion. It is intended to be used often and is simple to install, much like a pre-hung door kit from a lumber yard.
Are Shoji Screens Durable?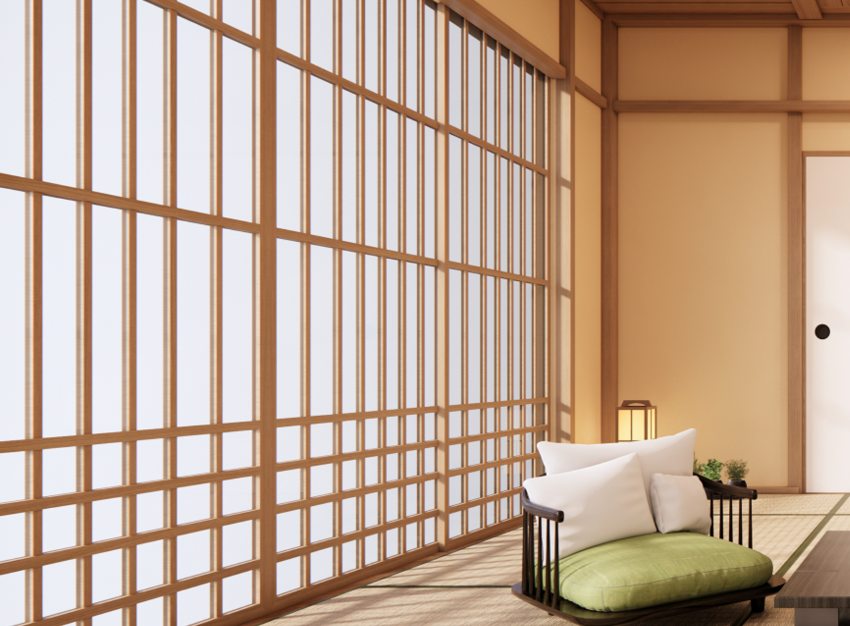 Shoji screens serve both practical and artistic purposes. Consequently, constructions become robust and powerful as well as elegant and delicate.
Shoji screens used as room dividers or paper walls may provide seclusion without entirely obstructing light and sound since they are so thin and light. They are less intrusive than solid doors or wooden walls while being more subtle than curtains.
Additionally, bamboo wood makes several shoji screens. Bamboo is a completely eco-friendly renewable resource that combines strength, beauty, and durability.
When purchasing them, you can be confident that you will get high-quality shoji screens and other goods made from bamboo wood. These products also have a sturdy kick panel made of bamboo wood for further strength and stability.
Dragon cloud rice paper, a Japanese rice paper containing a small quantity of synthetic fiber, is also used on certain displays. High-quality acrylic resin, often known as Warlon rice paper, is the synthetic fiber some manufacturers use.
Shoji Door Sizes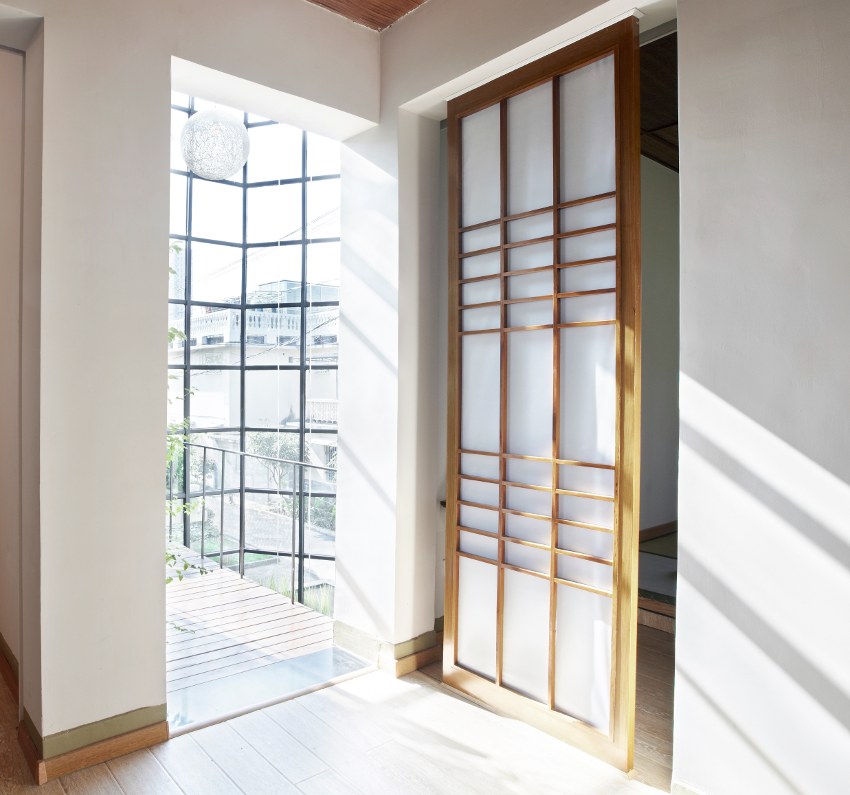 Standard sliding doors are 80 inches tall and range in width from 60 to 72 inches, depending on the available space. Most houses have door frames that are measured to a standard size to make replacing doors simple.
Although three-panel doors are also available, sliding glass doors normally include two sections: a fixed panel and a sliding panel.
How tall are shoji doors? Your shoji doors or screens will be built and sized specifically for your area. Standard door widths are 30′ and 36′ ", 40″ and 48″. The average heights are 92″, 84″, and 80".
Do Shoji Doors Lock?
The only method to install a lock on a sliding interior door, whether it is a shoji-style door or a simple wooden door, is to drill holes into the frame. If your sliding doors have the customary two leaves, you must perform this on both of them. However, a strong lock would damage Japanese shojis' light and thin wood frame.
Similar to curtains, shoji provides optical isolation but does not muffle the sound. Traditionally, you cannot lock sliding doors.
Are Shoji Screens Waterproof?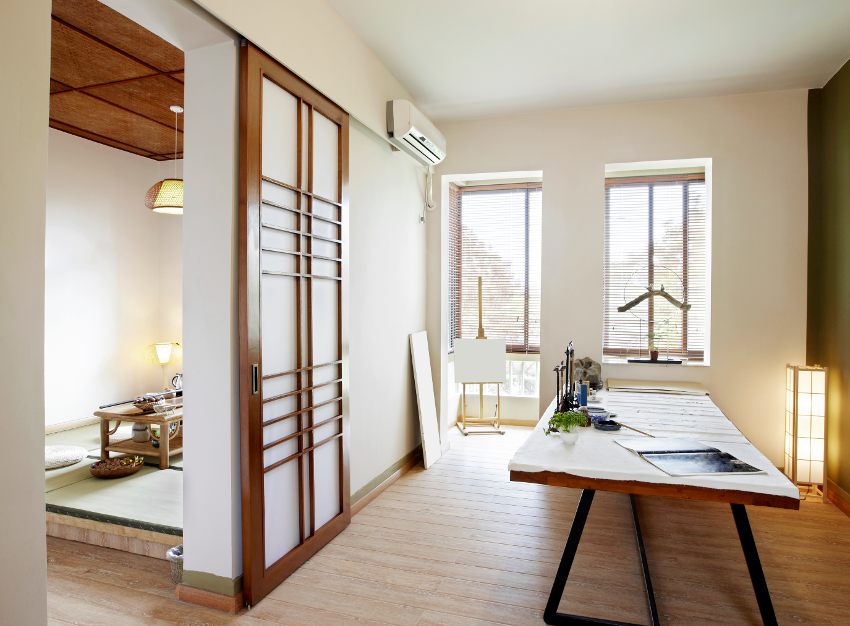 Other equipment is restricted by shoji because it is transparent, not waterproof, light, and delicate. Because of these characteristics, it requires protection but also needs access to light.
You shouldn't expose shoji paper to moisture. Use of normal paper is prohibited in areas like the restroom or beside the sink.
Waterproof Shoji Acrylic is the solution if you want waterproof shoji doors. This strong, rigid plate needs expert installation.
What Is The Difference Between Fusuma And Shoji?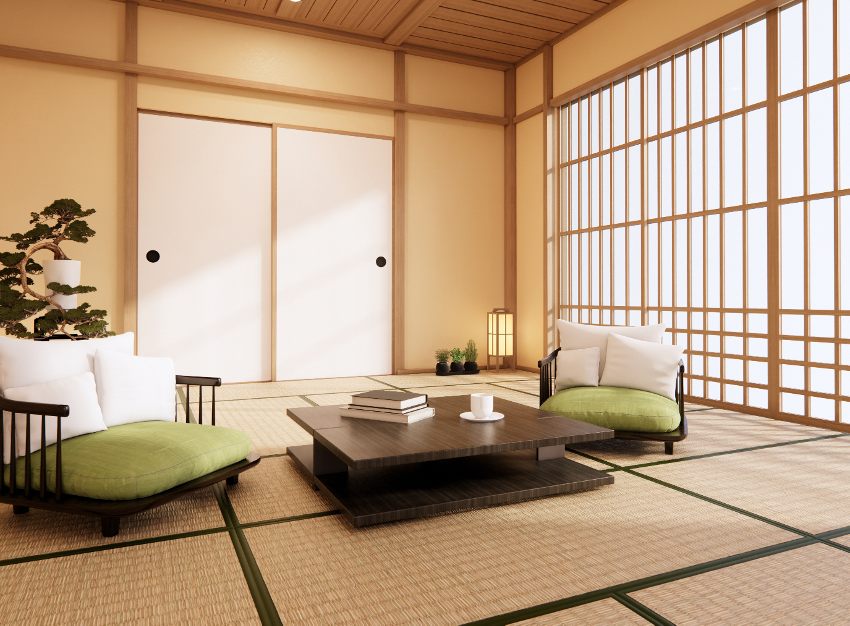 Traditional Japanese room dividers, fusuma, are made of paper or fabric and have a wooden frame. They often block out light and are solid. Most of the time, they are a solid hue, commonly white, in houses, hotels, and restaurants.
Shojis are transparent paper room separators and windows with a wooden lattice work frame in traditional Japanese architecture.
Fusuma and shoji primarily vary because fusuma is usually a thin, coarse-grained paper that is opaque. Shoji, on the other hand, is fashioned of a light-permeable, thin waxed paper.
Shoji gives the interior an intimate sensation. They let natural light pass through a building and penetrate deeply into the interior. Because they are often kept open throughout the day to create spacious open spaces, fusuma may also enable light to enter interiors.
The most pleasant thing about shoji doors is that they are available in different colors and sizes. The overall beauty of this door is quite high, and you will love it adding to your home.
Visit our guide to Japanese interior design for more Japanese themed room & decor ideas.