The types of window locks guide including single-hung, double-hung, and sliding windows, lock grades, the safest window lock and the best way to prevent windows from opening all the way.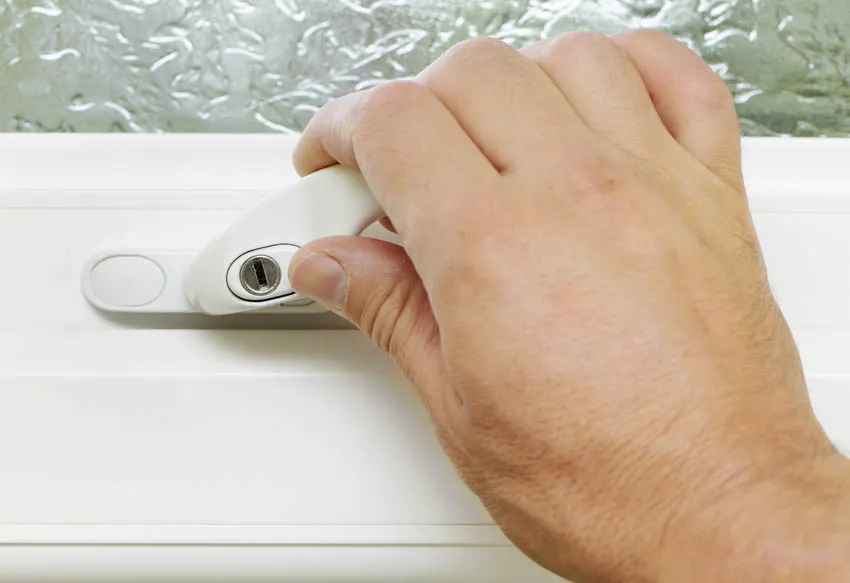 Windows are one of the most vulnerable points of entry in the home. Burglars can easily get in without ever having to break in through the door.
This is why it's also important to secure your windows with locks to deter intrusion in your home. Here are the different types of window locks you should be mindful of.
Window Latch Types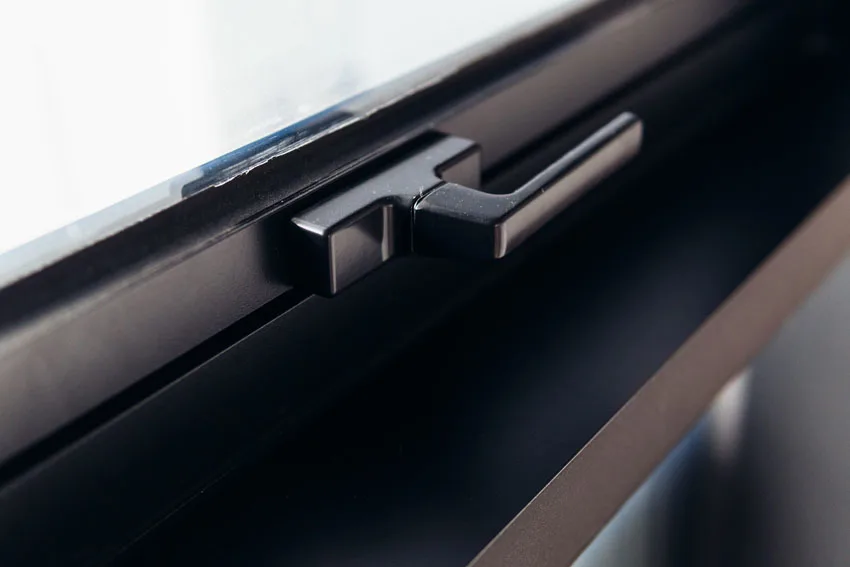 A window latch is a common type of window lock that has a latch located in the middle or top part of the window sash. The latch basically connects the two parts of the window, keeping it closed or locked.
A latch can work with both single-hung and double-hung windows. Simply turn the latch to get your window either locked or unlocked.
Folding Lock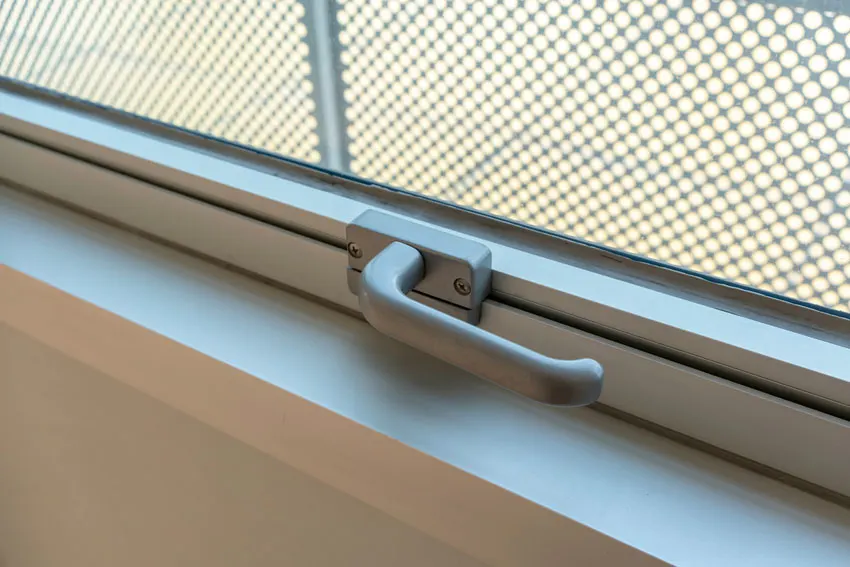 Folding locks are also known as folding latches. They are typically used with top hung windows such as casement and awning windows.
Once they're installed on the window, you just need to fold the latch down to ensure that the window stays locked. If you would like to open the window, simply pull the latch up.
Keyed Locks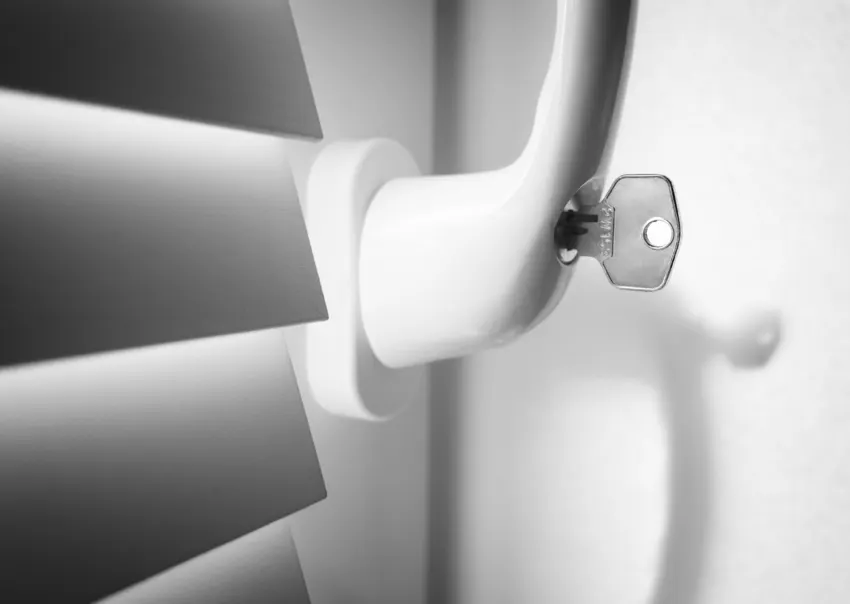 Its name is probably a dead giveaway. Keyed locks are types of window locks that require a key to lock or unlock a window.
They're usually mounted on a window sash or a window frame. These types of locks can work with various types of windows, from single-hung, to double-hung, and even to sliding windows.
Most homeowners find keyed locks a bit bothersome. This is mainly because there are so many keys to keep track of in the event that all the windows in your house use this lock mechanism.
Window Wedge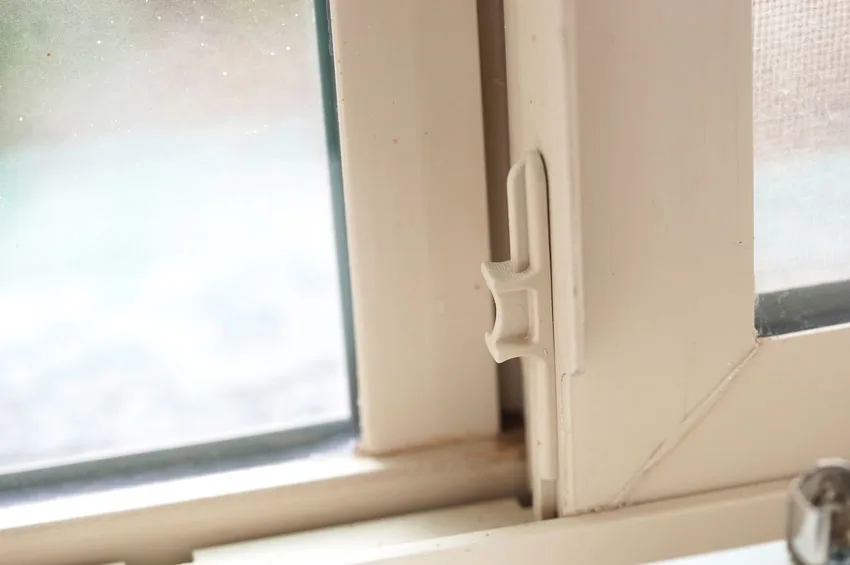 A window wedge lock is a rather unique window lock as it was designed specifically for emergencies. Fun fact: this lock was designed by a retired detective from the NYPD.
It attaches and detaches from the window quickly, making installation a breeze.
This lock can work with single-hung, double-hung, or even horizontal sliding windows. It comes with a wedge and an 8-inches string loop that can prevent the window from opening.
Window wedge locks are great for keeping small children safe, especially since there have been incidents wherein children have fallen out of windows.
Window Pin Lock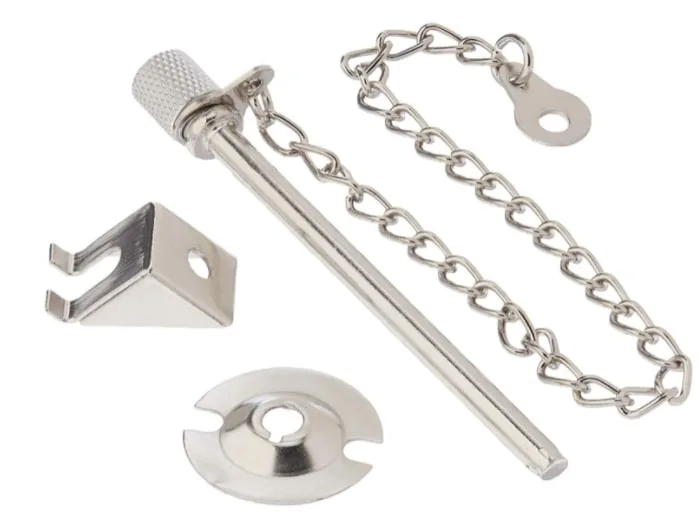 Check out this pin lock at Amazon [sponsored link]
Window pin locks are fairly simple but efficient locking mechanisms to secure your windows at home. A locking pin is installed on one of the sashes of the window whereas the other has a latch that the pin can get into to keep the window locked, effectively keeping intruders out of your windows.
The pin typically stays with the latch that's attached to the main window frame.
Chain Lock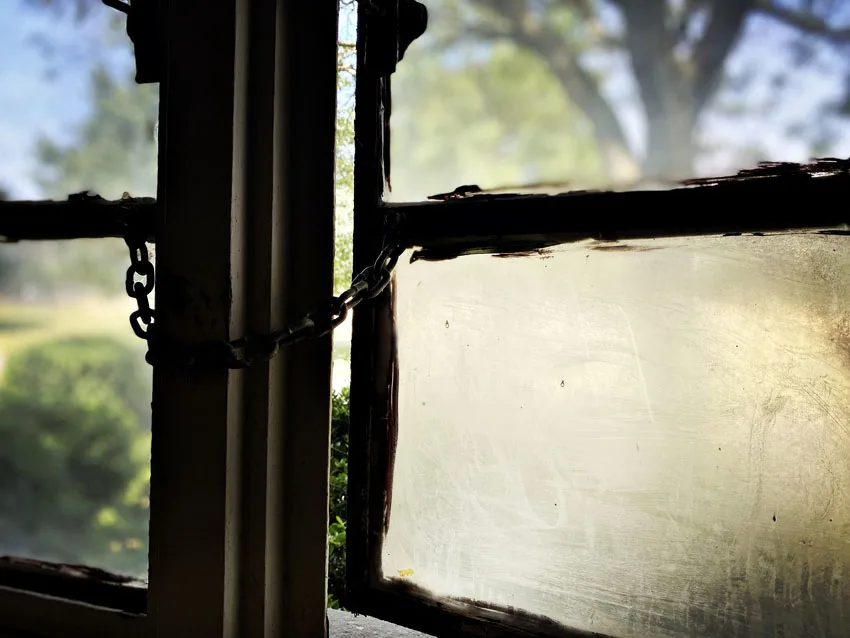 Chain locks are pretty versatile, not just for window use but also for a variety of doors. Read more about the different types of door locks here.

In order for chain locks to work in a window, the window needs to come with curved steel grooves that the lock can latch on so that the window can be secured.
Depending on the window type, there are usually two grooves that are attached opposite each other, right on the sashes where the window opens.

Hinged Wedge Locks
A hinged wedge lock is usually used for double-hung windows. Typically, it's placed on the window sash so you would have to push the window's lock inwards to get it to open; otherwise, it stays closed and locked.
There are times wherein this type of lock is placed a little bit higher on the window frame. If that happens to be the case, the window can be opened partially but it doesn't have the ability to open all the way through unless the lock has been pushed inwards.
Ventilating Locks
Check out this vent lock at Amazon [sponsored link]
Ventilating locks are comprised of movable pins that are typically installed either on the window frame itself or just slightly above the window sash.
If installed above the window, it prevents that said window from being opened all the way. However, when pushed aside, this allows the window to open fully.
These locks are common for windows that you don't want to open all the way. They are generally installed in a room that needs ventilation, such as bathrooms, basements, and other enclosed spaces.
Swivel Action Locks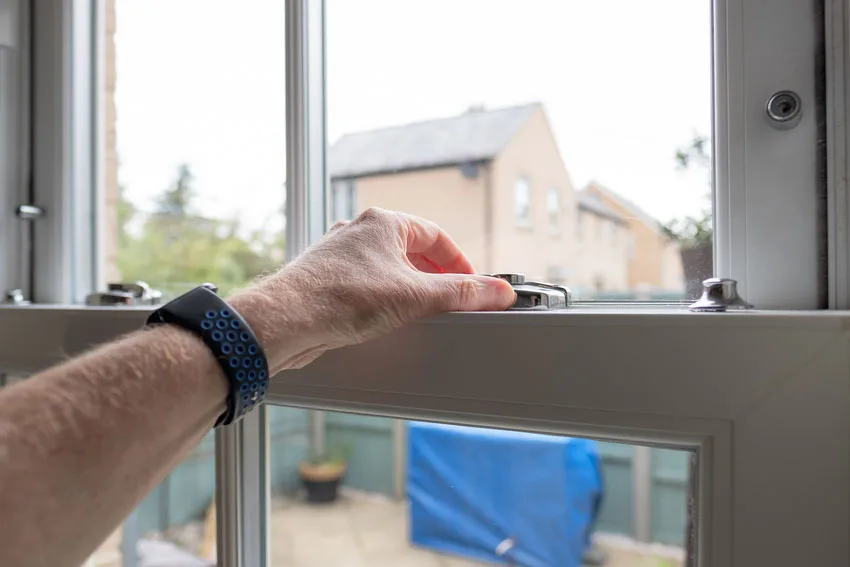 If you're all about self-locking locks, then swivel action locks are definitely for you. This lock doesn't require any sort of key to lock or unlock a window.
These locks are armed with self-locking snibs or "catch" that effectively prevent a closed window from opening, securing it in the process.
A swivel action lock can work well with double-hung windows. In order to open a window, it just needs to be swiveled or turned from left to right, releasing the lock in the process.
Smart Window Locks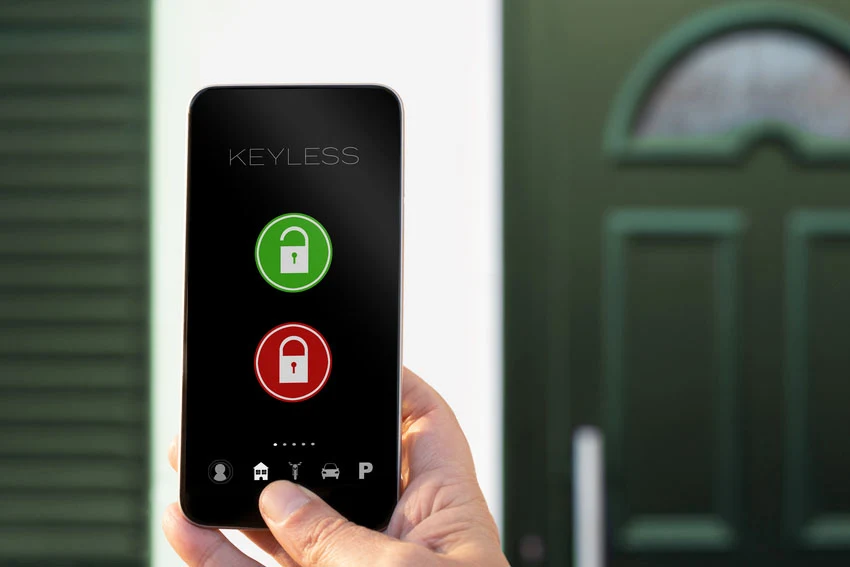 Given the latest technological innovations, it has come as no surprise why it has extended to our window locks as well. Smart locks are electronic so you don't need a key to operate them.
Instead, they operate using entry codes or some sort of authorization from your smartphone app. This allows you to share the code with family, friends, or even guests.
These locks also typically have sensors that you can remotely monitor from your smartphone. So you can still keep your window's security in check even if you happen to be away from your home.
Sliding Window Lock Types
True to its name, a sliding window lock is typically installed on a sliding window. The locks are installed on the window's tracks to prevent it from opening.
There are two types of mechanisms to keep it in place: it can either be a thumbscrew of sorts or a small lever. If it's a lever-type sliding lock, simply turn the lever to lock or unlock the window.
If it's the thumbscrew type, you just need to twist a wing nut that comes along with it to open or close the window. There are also some sliding lock varieties with keyholes, further securing the window.
Horizontal Sliding Window Locks
A horizontal sliding window lock is one of the most commonly seen window locks across the US. It has sashes that can be operated by sliding the window from left to right or right to left and they're all in a single frame.
What's cool about this is that both sides can be opened at the same time, which is great if you want to maximize airflow in your home.
Locks For Windows That Slide Up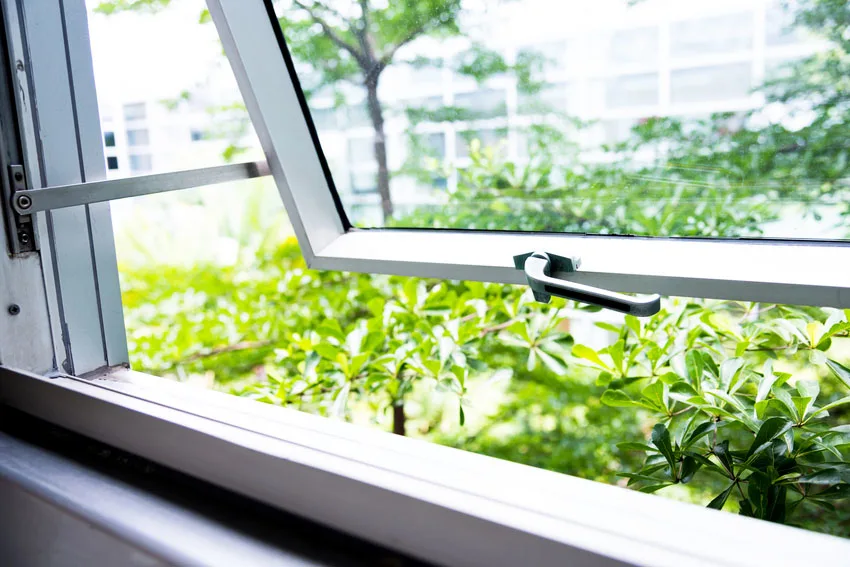 Top hung or casement windows look more visually appealing compared to the other window types. However, a common downside to this type of window is it can be quite hard to keep it fully secure from unwanted intruders.
There are three locks that you can make use of for casement windows.
Keyed locks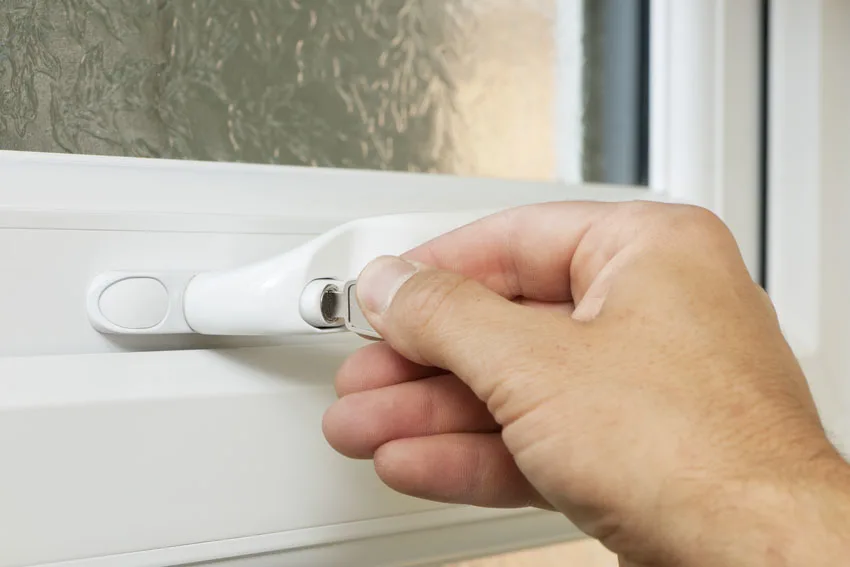 Keyed locks can be placed anywhere on the window frame as long as it has a sash where you can install them. You can opt for readily available windows with keyed locks or keyed locks that don't require any permanent fastening⁠, such as clipped-in keyed locks.
Screw-type locks
This is a rather inexpensive type of lock that can effectively secure a window that slides up. You just need to make sure that it's screwed tight onto the window track.
Dowels
This is a simple type of lock that requires a one-inch dowel to fit between a sliding window and its jamb. It may seem rather primitive but it definitely gets the job done.
If you aren't the type who's into fancy installations or purchases, you can definitely opt to settle on a dowel to keep your sliding window secure.
Window Locks For Double Hung Windows
Double-hung windows are quite notorious for being vulnerable to intruders, mainly because of their mechanism. These windows are comprised of two panes placed on top of each other that are typically secured by a half-moon lock.
Although it appears that half-moon locks should suffice, this is not actually recommended. In fact, a small knife can easily pry this lock open.
Here are some of the best locks to secure your double-hung windows.
Andersen's Double-Hung Window Locks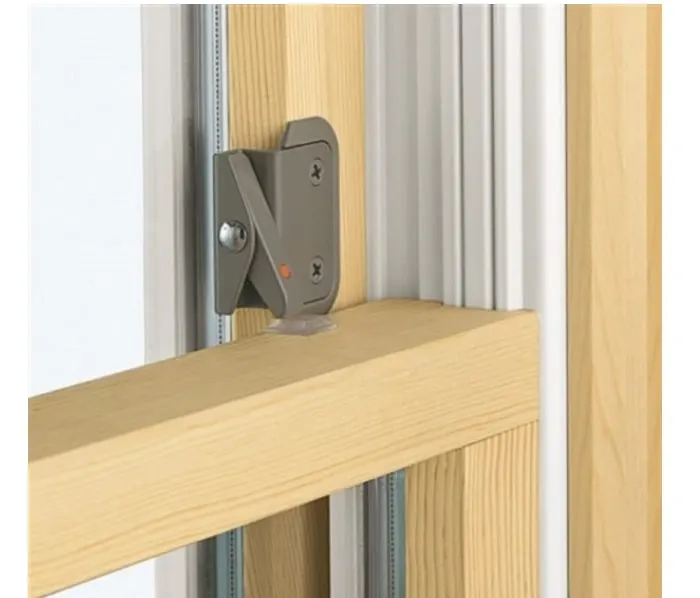 Check out this Andersen double-hung window lock device at Amazon [sponsored link]
If your top and bottom window sashes are movable, this is the best lock to opt for. They're designed to hold down both panes, allowing you to either close the said panes separately or all at once.
Installation is required for this type of lock, particularly on both sides of the window sashes. The device can be flipped through and allows the window to be open up to 4 inches of ventilation or even get the window to fully open, if you prefer.
These locks can only work with double-hung windows, though. They're a bit on the expensive side but their quality is guaranteed so they're definitely worth the investment.
Defender Security U 9929 Double-Hung Window Locks
Check out this Defender Security double-hung window lock at Amazon [sponsored link]
This window lock is made of strong and sturdy steel, and is easy to install and operate. It also has a visually appealing antique brass finish.
This is most recommended to use on vertically sliding wood windows that are double-hung. This is installed vertically towards the bottom of the window's upper sash, effectively creating a wedge between the two sashes that disables the lower sash from being lifted.
Window Wedge
We've already briefly described this type of lock above. This is the easiest to install and operate and is also highly recommended for homes that have small children.
Window wedges have pretty simple mechanisms that wedge the window shut, making them suitable for double-hung windows. They're also considered as safety locks and can be quite dependable especially if you have pets and small children around the house.
They allow a certain amount of opening if you want a little bit of ventilation but they prevent your double-hung windows from opening all the way. This is one of the locks that has been manufactured specifically to keep the inhabitants of the home safe and secure.
Using Lag Screws For Double Hung Windows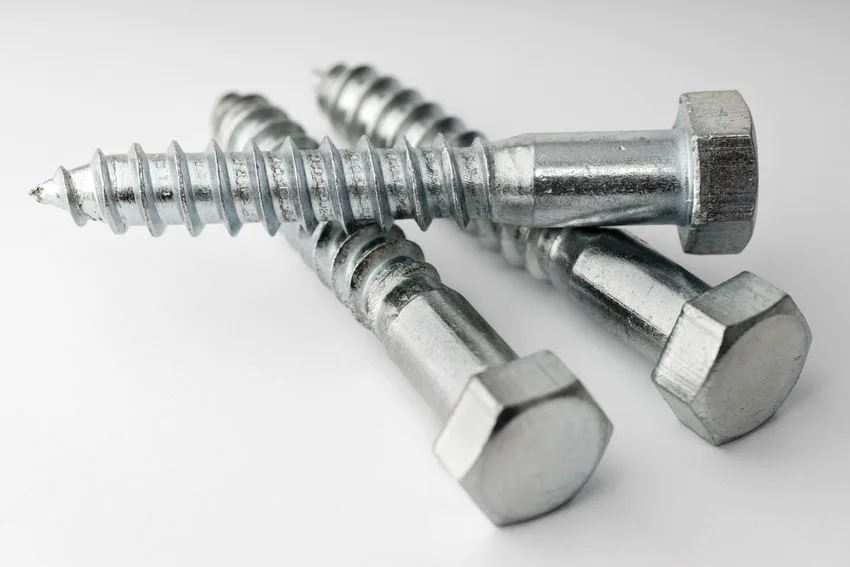 One of the main difficulties in operating locks for double-hung windows is the weight of the upper pane. If a lag screw is installed correctly, it can withstand up to 212 pounds worth of withdrawal even if only a 5/16-inch shaft is installed so it can be pretty effective.
This is a cheap but effective option to secure your double-hung windows. Holes are usually drilled on the left and right sides of the window sash. The screws are then installed with washers that are recessed. They can usually be tightened with a special key.
Lag screws also allow you to lock your windows even if they are partially opened, which makes them a convenient choice especially if you want to have a little bit of ventilation but still want to secure the window.
Lock Grades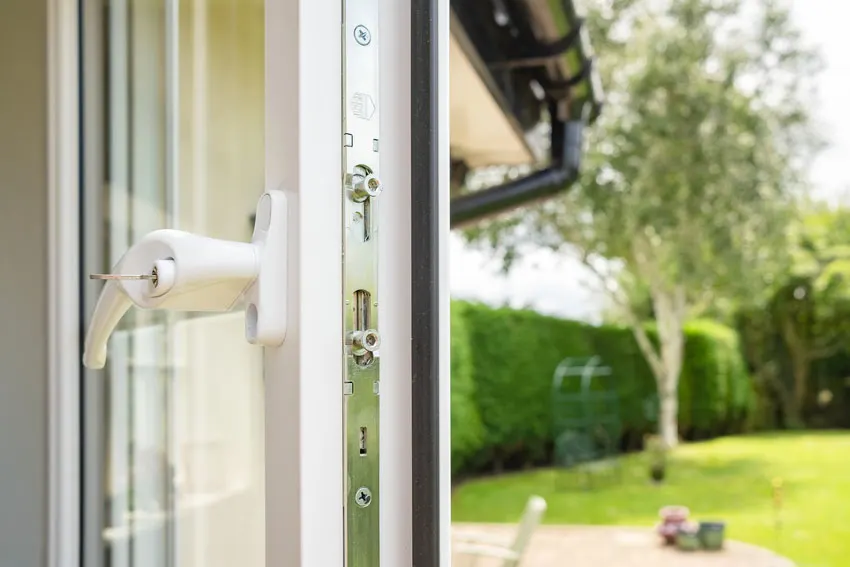 As a homeowner, you don't necessarily have to be an expert on lock grades. Still, it does pay to know what kind of ANSI rating your locks are getting to figure out if they offer the kind of security you actually require.
This is also a great way to gauge whether these locks are worthy investments as locks with higher lock grades tend to cost more. We've simplified their classifications below.
What is ANSI?
ANSI stands for American National Standards Institute and is an organization that oversees the standards for systems, processes, products, and services in general.
Although it's generally considered a non-profit organization, ANSI ratings provide great insights on the locks that you are planning to purchase and install for your windows at home.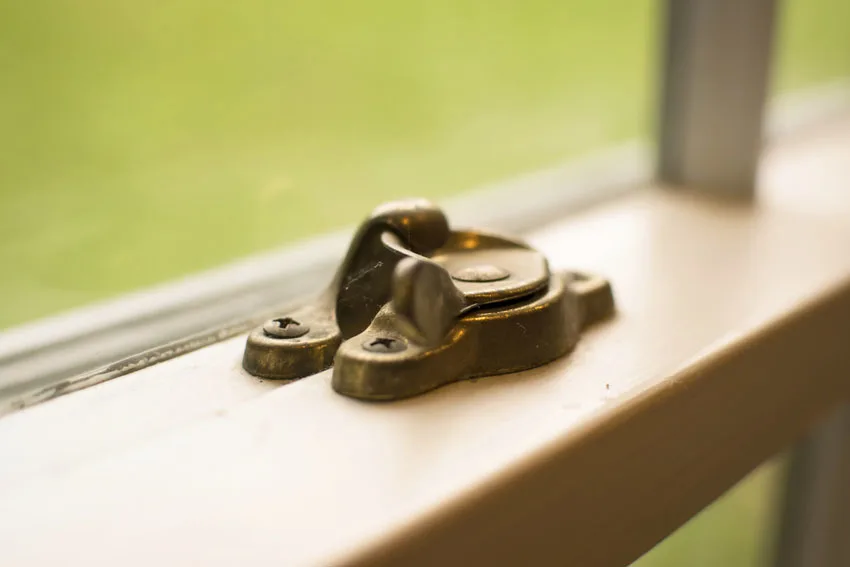 There are basically three types of lock grades: 1, 2, and 3. Here's how they differ from each other:
ANSI Grade 1 – This is the highest and strongest lock grade. Commercial heavy-duty security locks fall under this category.
This grade of locks is specifically manufactured to support areas that are considered high traffic and require maximum security. Although this is commonly used in commercial establishments, this can be used in residences as well.
ANSI Grade 2 – This is a lock grade that's considered as high security for residential areas but low security for commercial areas. It can offer superior security in the home but isn't recommended for commercial use.
ANSI Grade 3 – This is the weakest lock grade that gets the lowest quality rating from ANSI. This is considered as the most basic for residences.
What Is The Safest Window Lock?
To be honest, there is no one-size-fits-all answer for this. We understand that the sheer number of window locks available can be overwhelming but it really all depends on the type of window you have, as well as your needs and preferences.
First off, consider the type of your window. Basically, each window type requires a specific type of window lock that works for them. See the different types of windows here.
For example, if you have sliding windows, then a bolt lock is your most secure lock option. A push lock comes second. You may also use sliding locks, key locks, and lock pins.
Sliding windows offer more flexibility when it comes to the lock options you can choose from.
If you have double-hung windows, you are also guaranteed that most lock types will work with it but your best bet is a lag screw. Not only is it a cheap option, but it's one of the most secure ones out there as well.
Just pay extra attention to the size of your windowsill as lag screws don't work well with particularly large ones. Push locks can also work well with double-hung windows.
How Do You Stop A Window From Opening All The Way?
The best solution for preventing a window from opening all the way is to install a chain lock, the one that is commonly used on doors. The window can only extend as far as the chain extends so you also have full control over the amount of opening you want to have for the window.
For more related content about types of window locks, check out our guide to various types of window blinds.