Find out all about ultra compact countertops including what it is, kitchen designs, pros and cons, pricing, and their comparison to quartz & solid surface countertops.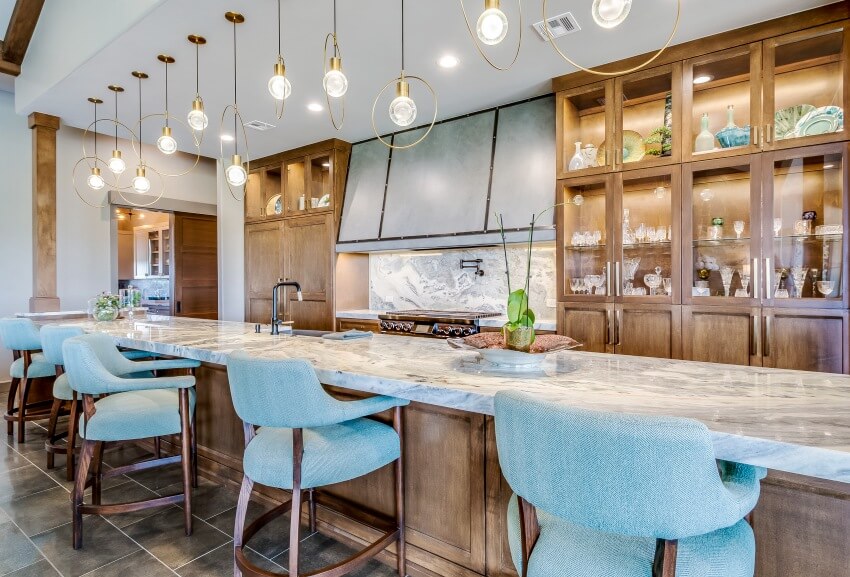 Countertops have many purposes. They can be used to prepare food, place serving trays, plates, and utensils when eating and hosting parties, or as a place to clean up your food after the meal.
Because of the flurry of activities happening around your countertops, they must be durable. They should be able to withstand the constant chopping and cutting needed. A good countertop material will not be scratched or crack easily when hot objects are placed on it.
What Is An Ultra Compact Countertop?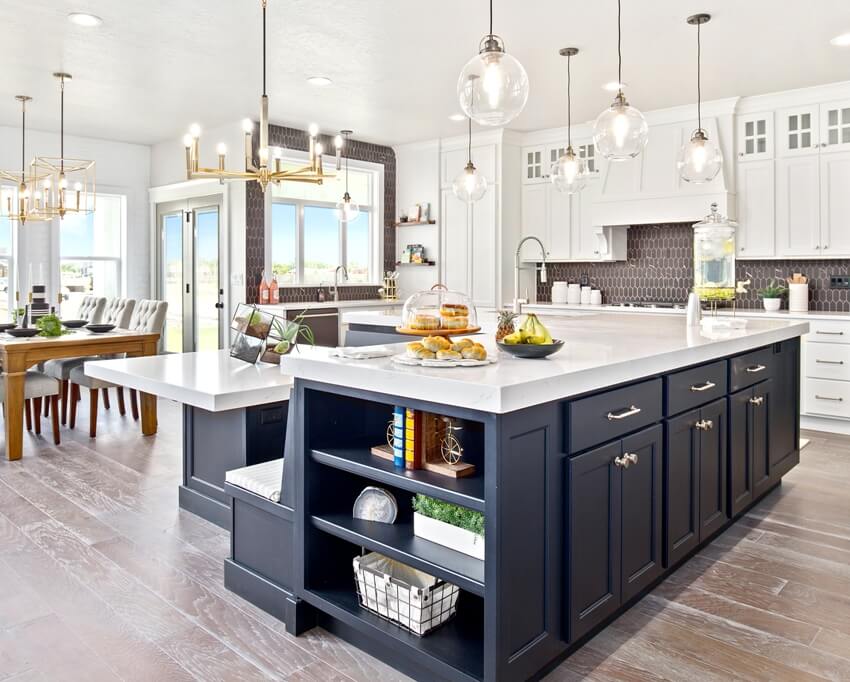 If you are looking for a countertop that can last for decades, why not go for an ultra-compact countertop? This type of surface is manufactured using raw materials from glass, porcelain, and quartz.
These materials are exposed and placed under very high pressure and extreme heat. It is like baking them under 2192 degrees Fahrenheit or 1200 degrees Celsius. They are pressed under thousands of tons of weight, making them resistant to any type of pressure.
The Ultra compact countertop is resistant to scratching and remains smooth despite impacts form very hard objects. You can transport it without fear that it will break or have undesirable scratches or marks. Only a diamond can scratch or cut through it.
Ultra Compact Countertop Pros and Cons
Just like other products, an ultra-compact countertop has its pros and cons.
Pros of Ultra Compact Countertops
Resistant to water – Some materials used to make countertops are porous. This means that it has extremely small and invisible holes where water can pass through and enter its inner parts.
Such contamination will never happen in ultra-compact countertops. Their surface is shiny, smooth, and very hard. Because it is compact, water and other liquids cannot invade its inner parts.
Retains its color – Since the surface is ultimately sealed against contaminants, it can retain its color and texture.
Resistant to chemicals – Since foreign bodies cannot get in, one can rely on its non-porosity to prevent any chemical reaction inside that can weaken the material and corrode it.
Durable material – It remains strong despite the passage of time. It will never weaken, break, or crack. It will remain the same as its original form. Other materials may cause the countertop to change color, shape, and size. Yet, this will never happen with a compact countertop.
Won't easily scratch or dent – When it comes to toughness, nothing can beat an ultra-compact countertop. You can cut or chop anything on it. Yet, it will never leave any marks such as scratches or dents.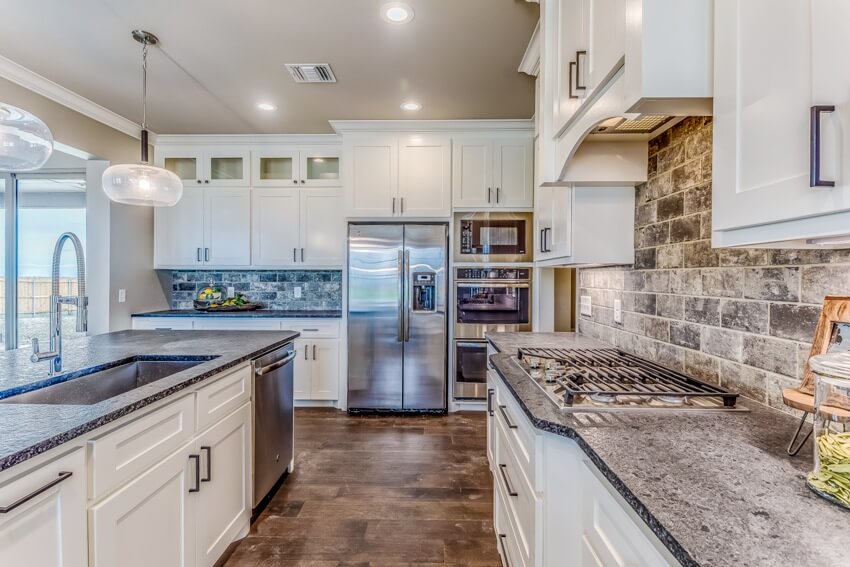 You can use your sharpest knife without fear of cutting it. The exposure of the material to a very high temperature and great pressure made it very dense.
When you cut bony parts of meat, other surfaces might break. Yet, with an ultra-compact countertop, you can hit it with full force and it remains indestructible.
Will not scorch or burn – Place with confidence on it a bowl of boiling soup, a cake from the oven, or a freshly roasted duck or chicken. The area where extreme heat was applied will never show any signs of scorching or burning.
Even if the whole house burns, the countertop should remain intact. You can wipe it off and it will be ready to use again, possibly looking as good as the first time you installed it in your kitchen.
Zero-maintenance – How do you keep your ultra compact countertop in top shape? Unlike other countertops, maintaining the ultra-compact countertop is easy and cheap.
After using the worktable, you can wash it with soap and water and leave it to dry. This will remove all the bits of meat, vegetables, and fruits that you have cut or sliced on the surface.
You do not have to worry about a foul odor. Since it is non-porous, it does not absorb liquid or fluid so there is no foul smell.
For stains that are difficult to remove, scrubbing them with a dish or pot soap will do the trick.
Easy to Fix – Although ultra compact worktables are durable, their edges are susceptible to chipping; it comes with a repair kit to repair the lost tiny pieces. The materials are made to blend with the original. No one would know that it has undergone repair.
Can Be Used Outdoors – Ultra-compact countertops are perfect for outdoor installation. They are resistant to the Ultra-violet rays of the sun. They do not fade even if exposed to sunlight for a long time.
Moisture does not affect them. They remain looking new even if they are placed under rain and snow.
Cons of Ultra Compact Countertops
Although ultra compact countertops are almost perfect, they also have a few weak points.
Expensive – If you are always on a tight budget, this type of countertop might create a dent in your pocket. Because of their durability, they cost more than common countertops.
Can be damaged by impact – Avoid dropping something heavy from an elevated point on your countertop. Although it can resist scratches and stains, it is susceptible to strong impact because it might get damaged.
The advantages of having an ultra-compact countertop override the disadvantages. Installing one atop your kitchen cabinets will be highly beneficial.
Ultra Compact Countertop Price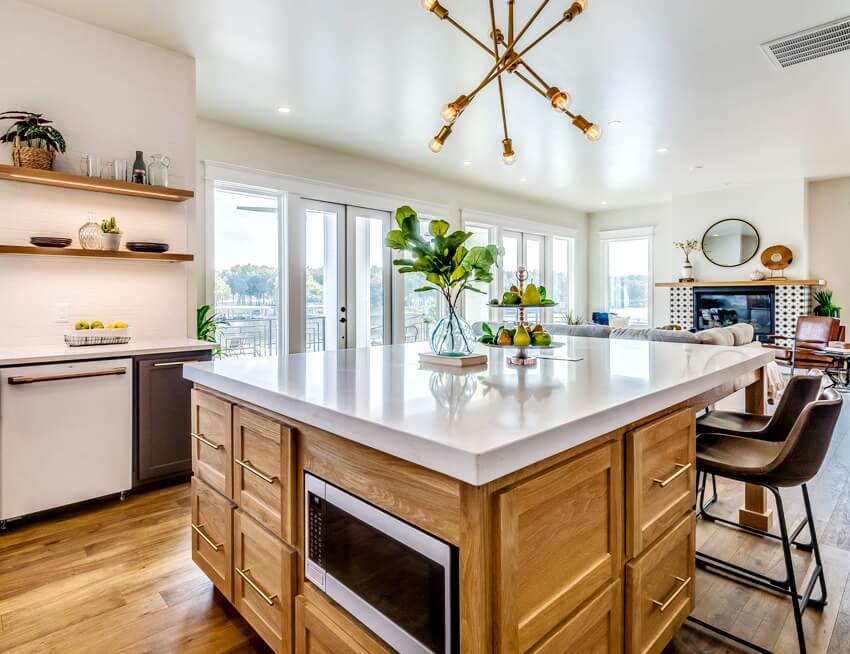 This type of countertop features durability that other types do not have. Normally, the price may range from $80 – $150 per square foot. The price will depend on the size of the surface.
For big houses where countertops are longer and wider, it could cost more. Small-sized countertops may cost less.
Who Makes Ultra Compact Countertop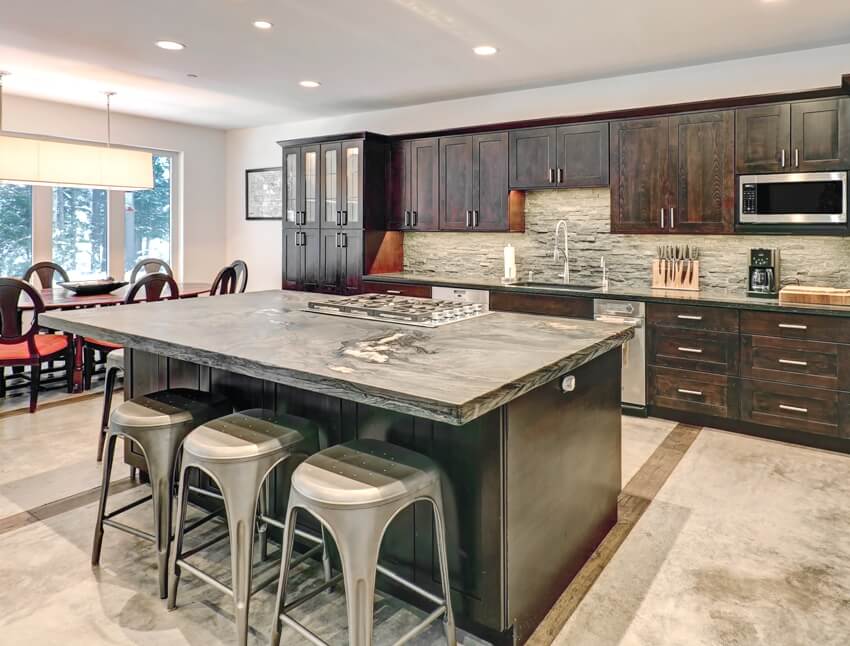 The world's top innovative and best performing ultra compact countertop is made by COSENTINO. This company from Spain is family-owned. It distributes the best surfaces and most innovative surfaces all over the world.
One can find COSENTINO centers in many countries all over the world. It is famous for its Dekton ultra-compact countertops.
Using innovative processes and technology, brought Dekton to its great heights. COSENTINO has become a household name where high-end surfaces are concerned.
Dekton is known for being resistant to stains, heat, and scratches. With proper care, it can remain to look new despite the years.
Ultra Compact Countertops Vs. Quartz
Some people might think that ultra-compact countertops are just the same as Quartz. However, there is a big difference between the two.
There are three important things to consider when comparing these two surface materials. These are resistant to stains, scratches, and heat.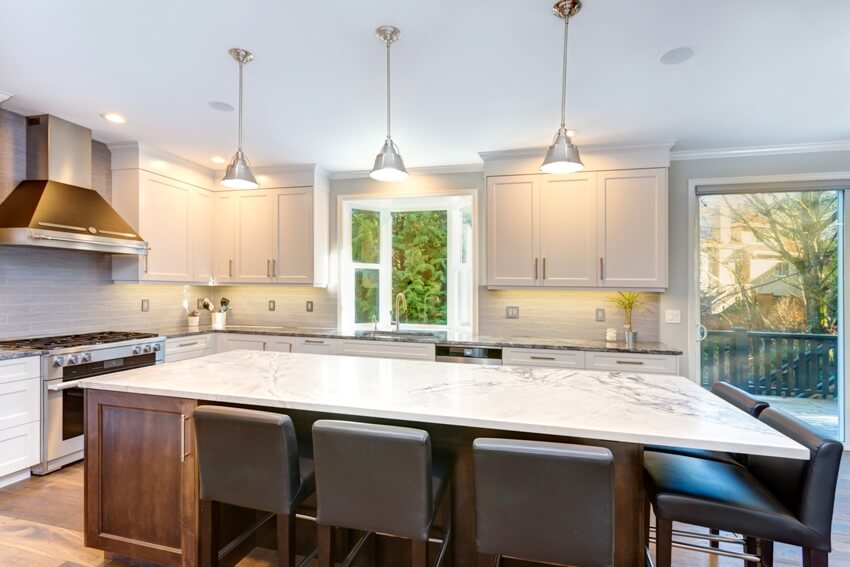 Both quartz countertops and ultra-compact countertops can resist stains. Both can be cleaned easily using a simple process of washing with dish detergent or soap. One might not need to use harsh and expensive chemicals to get rid of unsightly blemishes. Both are easy to clean and care for.
The great difference lies in the use of the surfaces. While quartz is scratch-resistant, users are always advised not to work on the countertop directly. Sharp knives can easily damage the countertop surface.
On the other hand, you can work directly on the ultra-compact countertop. You can cut, chop, or slice meat, fish, and other ingredients without using a cutting block or chopping board.
Because the surface is scratch resistant, there is no chance of causing scratches and other marks. You do not have to worry about damaging the countertop. This makes cooking preparations faster and easier.
In terms of heat tolerance, an ultra-compact countertop works better than quartz. During the fabrication process, quartz must be protected from the heat using pads that do not burn. Ultra-compact countertops are exposed to extreme heat and pressure.
They are tolerant of heat and will never get burned. One can also place pots and pans recently used for cooking on the surface without any protection.
Ultra-compact countertops can be used outdoors. They do not fade even if they are always exposed to UV rays, snow, and rain. On the contrary, Quartz becomes discolored when exposed to weather elements.
Price wise, both cost almost the same despite the differences in durability and resistance to heat and scratching.

Ultra Compact Countertops Vs. Solid Surface Countertops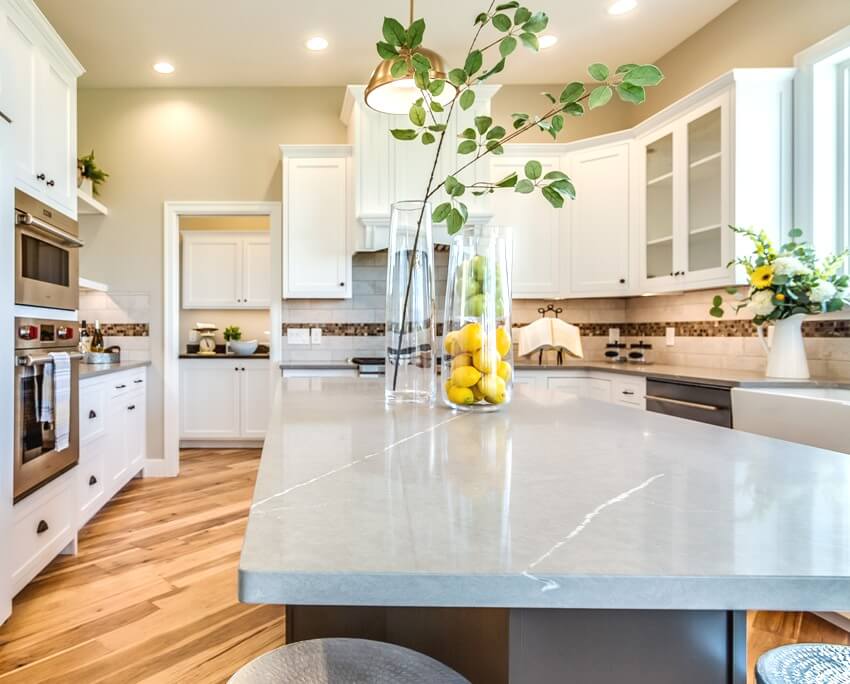 Solid surfaces and ultra-compact countertops are both durable. They are water resistant because they are non-porous.
Yet, solid surfaces are not heat-resistant. They can get burnt. They are vulnerable to scratches. Ultra-compact countertops can tolerate heat at high temperatures. It does not get scratch marks no matter how sharp your knives are or how old they are.
Solid surfaces countertops can be damaged by harsh chemicals. They can become discolored or faded. The chemicals may soak the counters and destroy them.
On the other hand, ultra-compact countertops always look new despite the passage of time.
When it comes to availability, there is a limited number of ultra-compact countertops compared to solid surfaces. Getting one may be difficult in some places. There are solid countertop makers and you can easily buy or order one.
Conclusion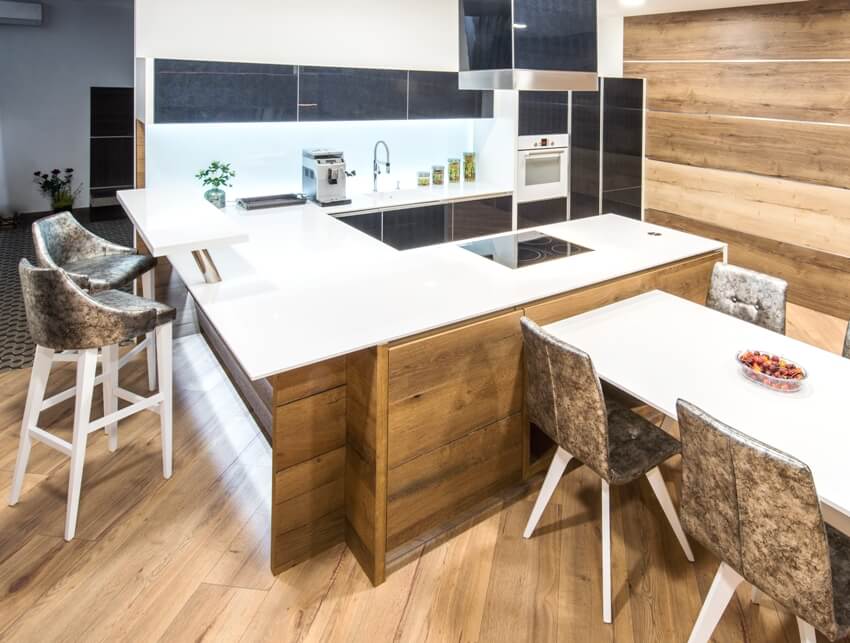 Ultra-compact countertops are the best, especially in terms of durability and resistance to scratches, heat, and stains. The price is worth its quality and longevity.
Getting these installed in your home can make your kitchen countertop a versatile and pleasant workplace. Getting an ultra-compact countertop is worth the investment.
See more related content in our article about types of countertop overlays on this page.