This essential guide to pink paint for the bedroom features the best light, dark, pale, warm, and stylish options, and what colors work well with them.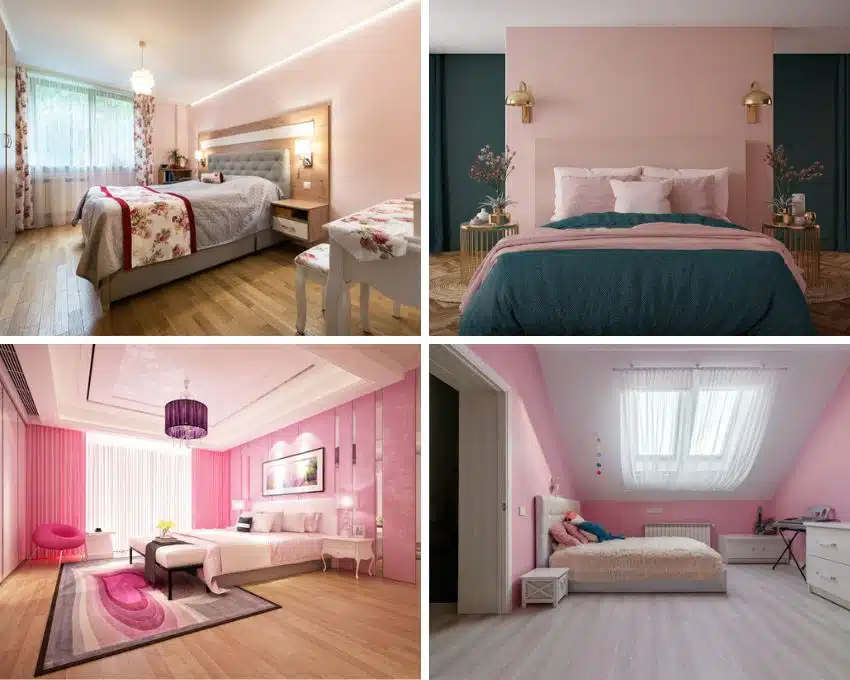 Are you wanting to spruce your bedroom up with a fresh coat of paint? If you still don't have any colors in mind, consider pink. This color is great for putting that romantic and soft touch on your bedroom space. It can also easily create a welcoming and cozy environment that will be perfect for you to unwind and relax after a long day.
Pink isn't just a feminine color. It is known to have calming effects not just on the body but also on the mind. This makes it a highly ideal color to have in the bedroom. There are so many options for you to play around with and explore regarding the pink color spectrum.
You can go light and delicate if you want something bright and airy. You can also go with bolder shades of pink if you want something with a little more character and personality. Let's dissect the color more so you can end up with the shade of perfect that's perfect just for you and for the bedroom you're trying to redesign.
Light Pink Colors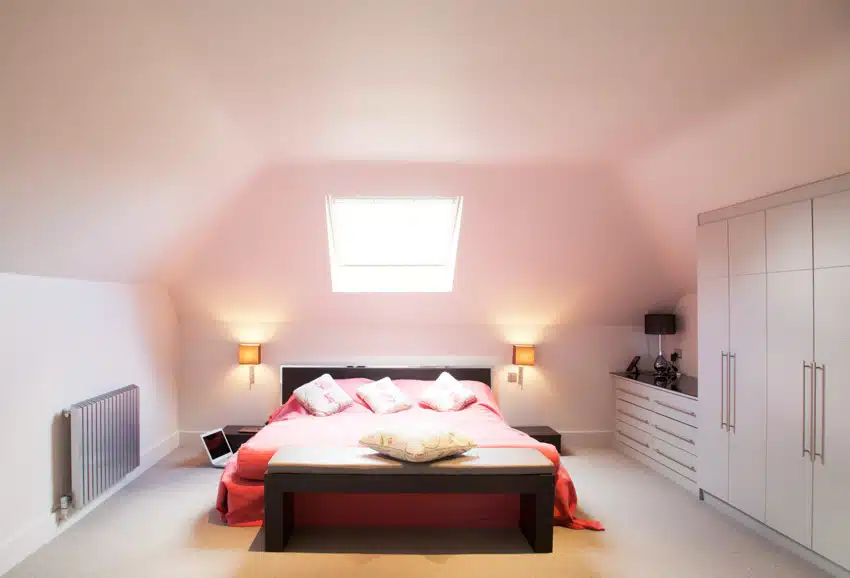 The light pink paint is a great color option to consider in the bedroom. It has a relatively soft and subtle feel to the room, creating a tranquil environment conducive to relaxation and sleep. It's also a warm color, so it's excellent for making your bedroom appear cozy and inviting at the end of the day.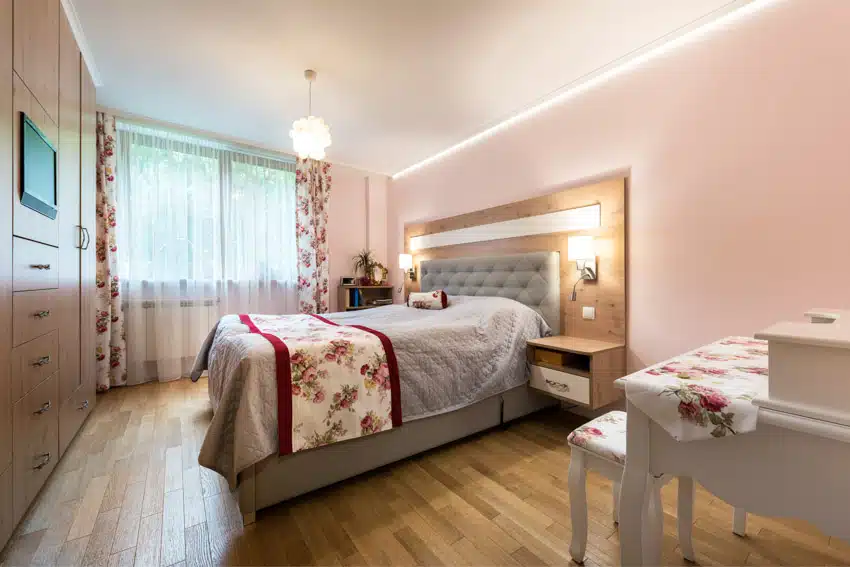 And lastly, it's a timeless and versatile color because it can work with all design styles while pairing easily with various color schemes. Light pink can be considered neutral. Benjamin Moore Touch of Pink (2008-70) This traditional pink shade is one of Benjamin Moore's most popular pink shades. This mood-enhancing pink shade has been the go-to for creating a light and airy vibe in a bedroom interior. Pair it with white colors like White Opulence or Chantilly Lace with excellent results.

Sherwin-Williams Romance (SW 6323): Romance is a pastel pink color with subtle touches of gray, which explains its rather understated and muted look. It comes in many finishes, from gloss to satin and matte. You can choose the finish you want depending on the look you'd like to create in the bedroom.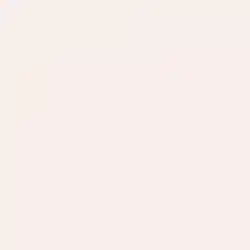 Benjamin Moore Pink Bliss (2093-70): Pink Bliss is a cool-toned shade of pale pink that looks very ethereal and soft. If you want your bedroom to look and feel very light and airy, this is a great color to consider. It comes in semigloss, satin, eggshell, and matte finishes.
Again, it's entirely up to you what kind of finish you'd like to go with. Just note that the more matte a paint finish is, the more flat and nonreflective of light it will turn out to be.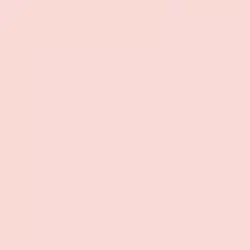 Behr Cotton Candy (1444): Cotton Candy is another delicate, light pink shade that looks and feels very saccharine and charming. It has a warm undertone, creating a rather inviting and cozy feel, and can be considered among the romantic bedroom colors you can use.
Cotton Candy is the perfect color choice if you want a light pink shade that isn't as subtle or understated. It comes in semigloss, satin, eggshell, and matte finishes. Despite Cotton Candy's light color, the shinier finishes, such as semigloss and satin, can create drama in the bedroom.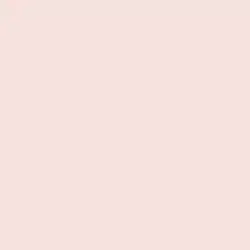 Farrow & Ball Calamine (230): This subtle and powdery shade of light pink has a nostalgic and vintage feel to the spaces it designs. It has hints of gray in its undertone, which explains why it appears muted, but it still maintains its charm and warmth once painted on the walls.
Its finishes range from full gloss, eggshell, modern, and estate emulsion. The emulsion finishes are flat and don't reflect a lot of light. In contrast, the eggshell and full gloss reflect light and offer a subtle sheen that can make your bedroom walls a little more dramatic than usual.

Valspar Honeysuckle Delight (1007-10C): Honeysuckle is a warm and soft light pink shade reminiscent of the honeysuckle flower, its namesake. It has a very subtle peach undertone to it, making the color appear warm and energetic.
This option makes it the perfect shade to go for if you want the bedroom space to appear brighter and more cheerful than usual. It comes in semigloss, satin, eggshell, and matte finishes. The perfect finish for your bedroom depends on the look you'd like to bring together.
Dark Pink Colors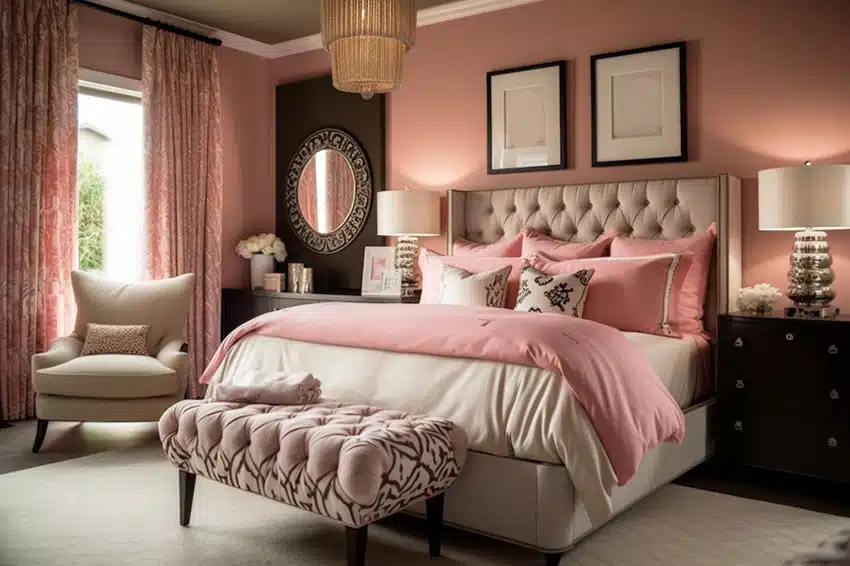 Dark pink is a great bedroom color to create something intimate and dramatic for the space's vibe. It adds richness and dimensionality to the space without trying too hard.
If you have a large place to sleep in and want to make it looks cozier and more intimate without flooding it with different bedroom furniture pieces, dark pink can be a great theme color to get the job done.
It also feels very luxurious, which can elevate the space's look and feel. Alternatively, you don't have to go all out with it. You can use it on one of the walls as a pop of color or a well-placed accent.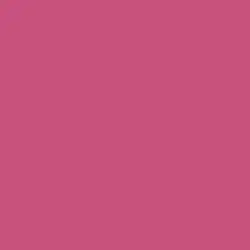 Benjamin Moore Razzle Dazzle (1344): Razzle Dazzle is a bold, vibrant pink shade that is energetic and playful. If you want to go cheerful and bright in the bedroom, this is the perfect hot pink shade for you.
It has warm undertones to it that are reddish, which explains its intense and bold look. You can pair this with neutrals. Doing so will make the color stand out or pair it alongside other bold colors like orange and yellow to amp up the vibe of making the space appear even more stimulating. Valspar Pink Burst (1003-1A): Pink Burst appears cheerful and bright, but at the same time, it's a type of pink that has some softness and subtlety to it as well.
It's a great color to consider if the goal is to add energy and warmth to the bedroom space. It also has traits wherein the room can appear very charming and playful.
This is perfect for children's bedrooms. You can pair this with the typical neutrals to make it stand out, but you can also play around with bolder colors, such as turquoise and yellow, if you want your own spin on things.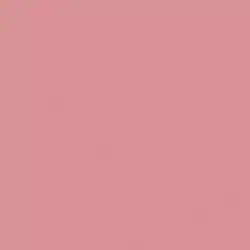 PPG Paints Pink Clay Pot (PPG1051-4): Pink Clay is an earthy, warm pink shade that looks and feels soft and subtle. It's great for bedroom designs that you'd like to feel very soothing, but at the same time, get it to feel warm.
Pair it with grays and beiges for an understated and muted color scheme or with greens and browns for a more organic and natural spin in your bedroom space. It will look good either way because Pink Clay is a highly versatile shade.

PPG Paints Chilled Wine (PPG1045-7): Mulberry Wine is very rich and luxurious. It's a richer version of the dark pink shade that tends to encase itself in a lot of drama and boldness.
It's stunning and sophisticated, and if you'd like to add a touch of glamour and elegance to the bedroom, this is a great color to have as a theme.
Depending on how you'd like the bedroom space to turn out, there are many ways to play Mulberry Wine up. You can use it on all of the walls and make it appear very opulent yet at the same time intimate.
You also have the option to have it on just one accent wall to have that visual break that will shock the eyeliner. It's really all up to you.
Glidden Pink Sangria (70RB 15/267): Pink Sangria is lively and vibrant and can be the perfect shade of pink if you're after something a bit younger and more playful for your bedroom look. It's an upbeat, energetic pink color that can easily make your bedroom space exciting and bright.
When paired with greens and yellows, it can appear very dynamic in the bedroom, whereas it can appear more balanced and cohesive if you pair it with whites and grays.
Pale Pink Shades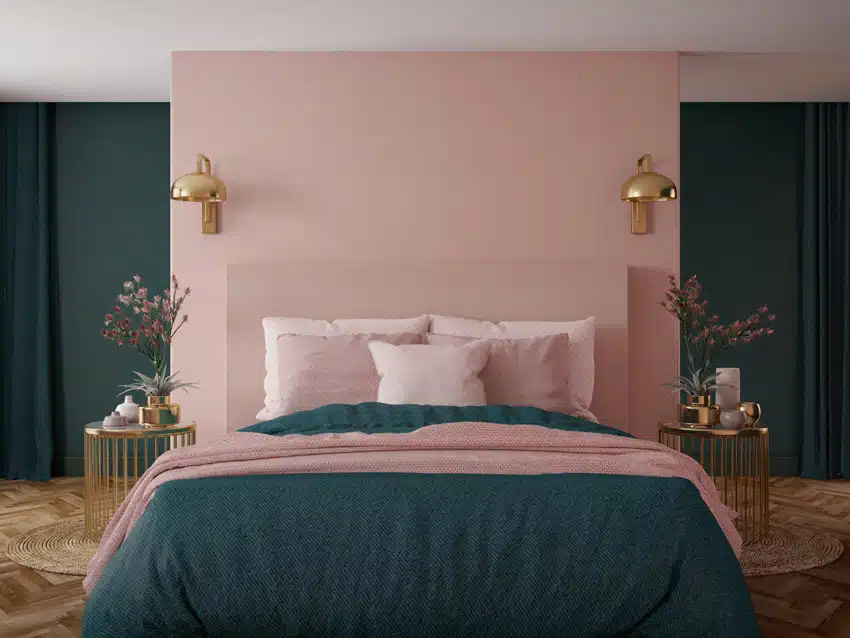 Pale pink is a paint color that's the most associated with femininity out of all of the pinks. If you pair this with neutrals or other muted pastel shades, it can really amp up the relaxing ambiance even more.
It also reflects more light compared to the darker colors. This technically means that it can make your bedroom space appear more prominent, far airier, and more spacious than it actually is.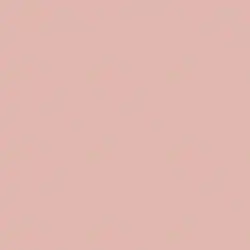 Behr Pink Quartz (M150-1): Pink Quartz is a pale pink type of paint color that was a really warm undertone to it. It appears delicate and soft and tends to pair with similar pastels or neutrals. It pairs well with whites and grays, creating crisp, clean lines with the whites while creating contrasts.
It also goes with blue and green bedroom walls, creating something very nature-based, cool, and calming throughout the design theme of the bedroom.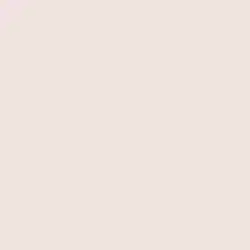 Benjamin Moore First Light (2102-70): First Light is another pale pink color that has more peach undertones to it this time around. Because of this undertone, this paint color appears very welcoming and warm when painted inside the bedroom.
It pairs nicely with lighter or darker shades, making it a truly versatile color to work with. Beiges and taupes, in particular, are this paint color's strength because when paired with them, this color really stands out and brings the design together. This pink hue was also their top color pick of 2020.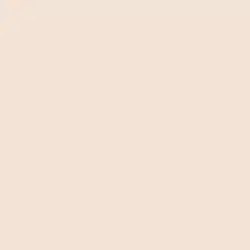 Farrow & Ball Pink Ground (202): Pink Ground is a warm type of pink that's very delicate. It also has peach undertones to it and can create a bedroom atmosphere that's very serene and soothing.
Pairing it with grays can create an elegant but soft contrast that makes the pink stand out in the shade. Metallics are also a good match with Pink Ground. Copper or gold can add a luxurious touch to the space while ensuring that pink takes front and center in the design.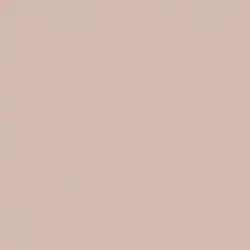 Valspar Blushing Bride (2001-1B): Blushing Bride is a type of pink paint that is very romantic and soft. It has warm undertones to it, and it creates a rather dreamy atmosphere when painted inside the bedroom space.
It's a highly versatile shade and can work with various colors, from pastels to whites, soft grays, and much more. It's also considered a classic and is expected to stay in vogue for years.
Warm Pink Hues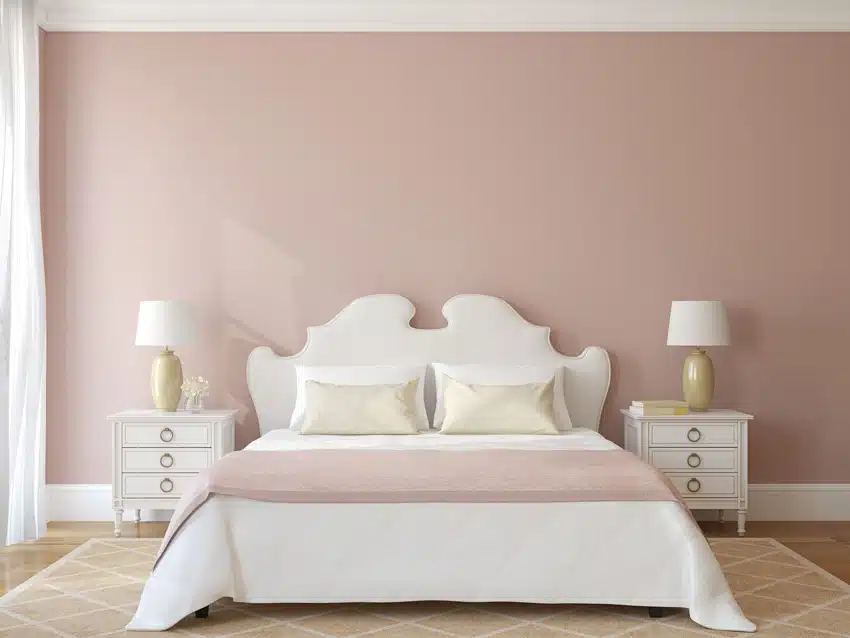 Here we share the best warm pink paint colors for bedrooms.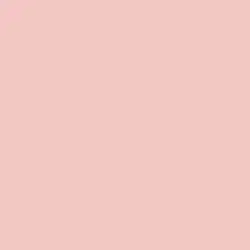 Sherwin-Williams Bella Pink (SW 6596): Bella Pink is a medium-toned pink shade that is very warm and has subtle undertones of beige to it. Because of this beige undertone, it has a somewhat muted and soft appearance, making it a perfect contender in the bedroom.
Aside from the typical neutral colors, This Sherwin Williams pink also pairs well with navy blue gold bedroom walls. The navy blue pairing creates contrast, making the bedroom more sophisticated and luxurious. On the other hand, the gold pairing can make the bedroom appear more expensive while maintaining its delicate look.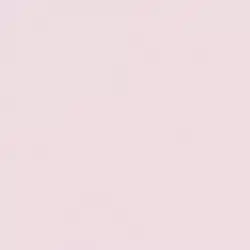 Behr Pink Posies (M130-1): Pink Posies is a delicate and soft type of pink color that has beige undertones to it. Because of this, the paint color can appear warm and cozy, making it quite lovely to have in the bedroom set. The intrinsic warmth in its color makes the bedroom appear more inviting and relaxing.
It pairs with the standard neutrals but looks especially outstanding with peach, lavender, and mint green. The peach pairing is perfect to create something playful and cheerful, such as a children's bedroom.
Pink is love, and romance, and a comforting color to sleep in, and children's bedrooms can really benefit from the cosseting protection of loving pink. – A Colourful Dose of Optimism, Prescribe Your Own Happy Colours to Feel Good NOW, Jules Standish
The lavender pairing is perfect if you want something more romantic and dreamy in the bedroom. And lastly, the mint green and warm pink two color combination for bedroom walls works excellent if you want a peaceful and soothing atmosphere for your bedroom space.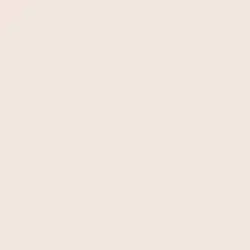 Benjamin Moore Melted Ice Cream (2095-70): Melted Ice Cream has a somewhat off-white color mixed in with pink and a warm undertone, which explains why it's named the way it is.
It's a highly versatile color that pairs well with taupes and grays. On the bolder side of the color spectrum, it can work well with bold green, navy, and even its color relative: coral.

Farrow & Ball Sulking Room Pink (295): This subtle and muted type of pink has gray undertones to it. Sulking Room Pink is perfect if what you're after is more elegant and sophisticated.
It's excellent for creating a rather comfy look in the bedroom. It's versatile and can pair with almost any color, from light neutrals to bold shades of emerald green.
Stylish Pink & Off-Pink Palette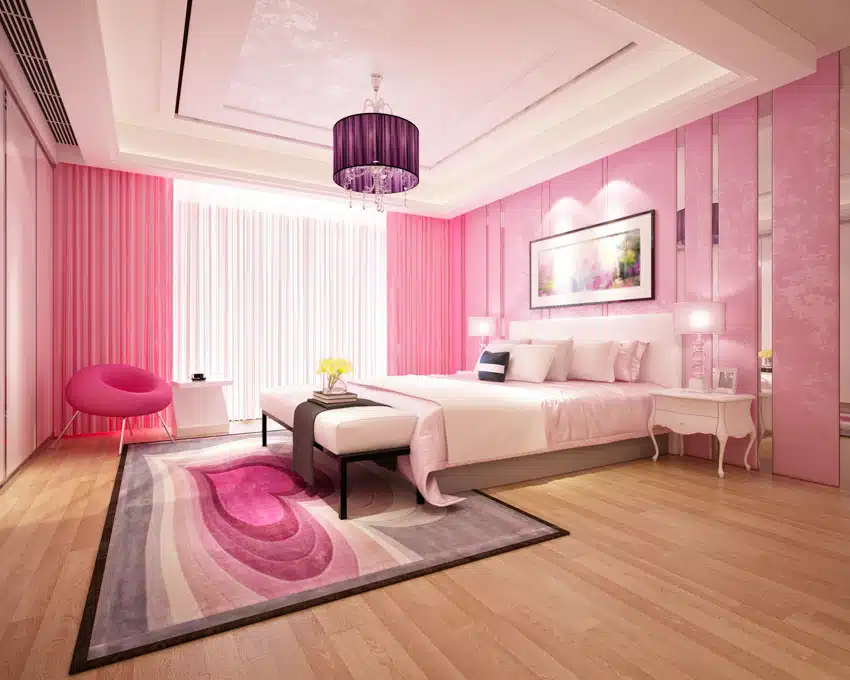 Pink is a really versatile and stylish color to have in the bedroom, and there are so many options to choose from it can be overwhelming. We took the initiative to share some of our favorite stylish pink and lightly off-pink color tones down below: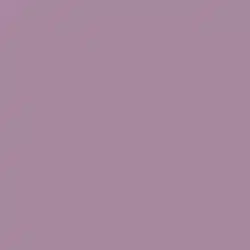 Sherwin-Williams Radiant Lilac (SW 0074): Radiant Lilac is a delicate purple shade with subtle hints of pink undertones. This calming and gentle shade is among the colors that help you sleep and relax inside the bedroom space.
You can claim tranquility and harmony when it comes to bringing together a décor theme in the bedroom with some Radiant Lilac. Pairing it with softer shades results in something very dreamy and serene.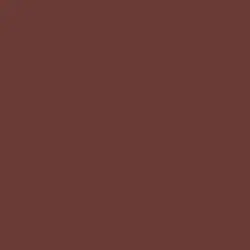 Behr Cherry Cola (S130-7): Cherry Cola is a deep and luxurious brown shade with red and pink undertones. It's bolder and more sophisticated compared to the other suggestions.
This Behr paint can be great for creating a warm and inviting space. It hits just the right balance between bold and comforting, so we're still in awe of how the color can do that all at once.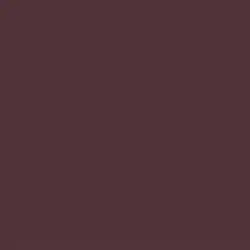 Farrow & Ball Brinjal (222): Brinjal is another rich and luxurious aubergine shade with pink undertones. It creates a more intimate and moody type of vibe in the bedroom while, at the same time, add on to its overall sophistication as well.
Still, it delivers on its warm and cozy side. Hence, the bedroom you're redecorating goes to experience so many moods and vibes all in one place.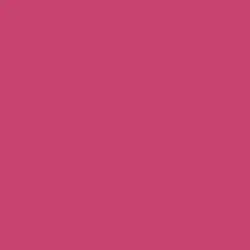 Benjamin Moore Pink Peony (2079-30): Pink Peony is a modern take on an otherwise classic pink color because of its coral undertones. It's far trendier than the traditional pink shade we've all been used to and can be considered if one prefers to go for modern bedroom colors.
It's bolder, more confident, and incredible when you want to make a statement in the room. It's a great focal point to add to an otherwise neutral-colored space.

Farrow & Ball Peignoir (286): Peignoir is a sophisticated yet soft off-pink paint color in the bedroom. It has gray undertones to it, making it appear more muted than most pink shades out there. Hence, it comes off as looking more elegant and relaxed.
It's unique and distinctive because, despite its muted shade, it stands out from the rest of the neutrals. It has a warmth and softness that can make a wide range of spaces appear more intimate and comfortable.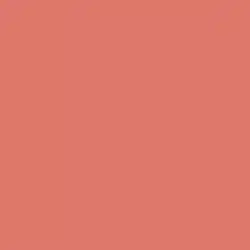 Sherwin-Williams Coral Reef (SW 6606): Coral Reef is a bold and vibrant off-pink shade that's energetic and vibrant enough to bring a pop of color to any room at the end of the day. It pairs particularly well with navy, gray, and white.
It has been a trending color lately, appearing in fashion, makeup, and interior design room decor. This color will definitely help make your bedroom feel current and trendy.
What Are Colors That Go With Pink Walls?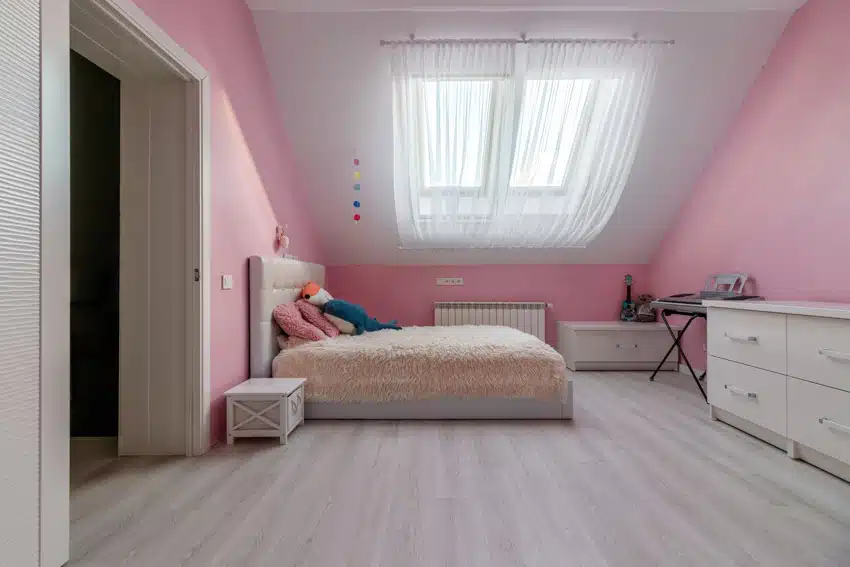 Plenty of colors can go really well with pink walls, and the choice will depend heavily on what your desired style and effect will turn out to be. Here are some of the best colors that go with pink and a short description of why they're part of our list.
White: White has always been and will always remain a classic. It doesn't clash with any colors. It can make your pink walls appear very clean and fresh and, in some instances, even tone down the intensity of the pink walls so that it isn't too overwhelming.
Green: This calming color can appear very soothing when paired with pink walls. The look this creates is something very fresh and nature themed. It can be in bedding, plants, accessories, and so on. It doesn't necessarily need to be painted on.
Gray: Gray is another great color that works remarkably well with pink walls. The finished look is quite soft and sophisticated, and it can instantly amp up the elegance factor of any pink-walled bedroom. It is also one of the ideal color combinations for promoting sleep.
Gold: Gold is a glamorous color, on top of being warm. It can transform an otherwise basic pink room into something else entirely.
It can bring in that much-needed touch of class and luxury if you want to create a bedroom space that's more sophisticated compared to the usual. Use it on metal frames, lighting fixtures, mirrors, and more.
Why Use Pink?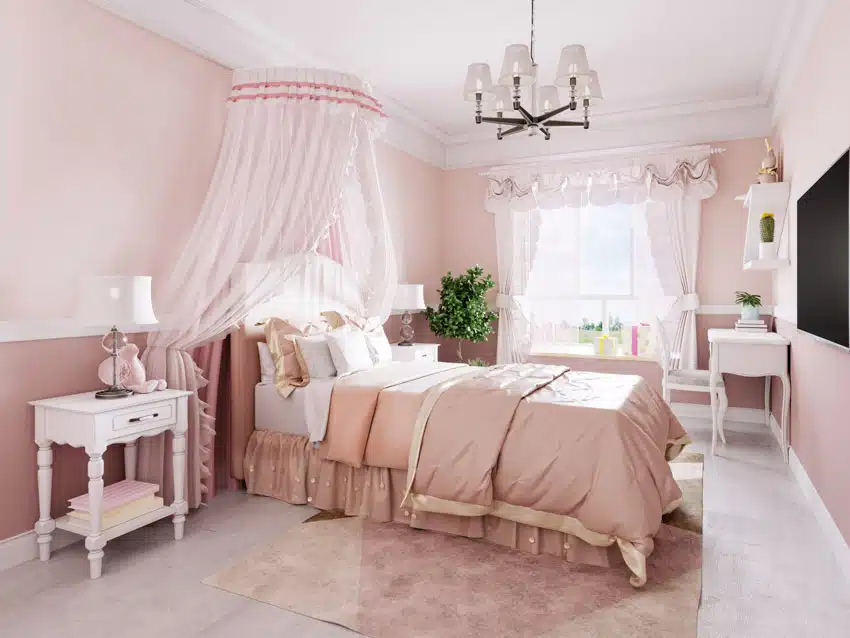 Pink is a popular color for painting the bedroom because it is often associated with comfort, relaxation, calmness, and many other traits related to restful sleep. Its feminine color can make your bedroom atmosphere appear cozy and warm through the color alone.
Pink wall color is also relatively easy to mix in or combine with other colors. It doesn't clash as much and works harmoniously with most, if not all, of them.
Some psychological studies even posit that the pink color can be credited with reducing anxiety and stress levels in certain situations. Source: NCBI study

Still, despite all these great reasons for using pink in your bedroom, it all boils down to you. The decision to paint your bedroom pink is personal, yours and yours alone.
What did you think about these pink bedroom ideas? If we missed your favorite pink wall paint tell us in the comments. See more related content in our article about the best bedroom paint colors on this page.