In this guide, we share mauve paint for bedroom including what this color is, if it's a neutral shade, the best paint ideas, and different hues to consider.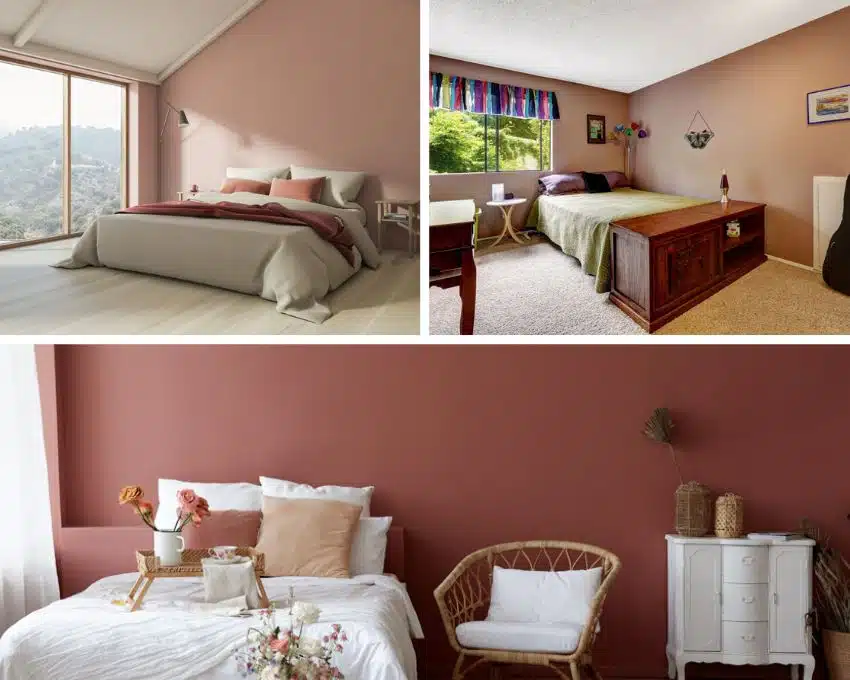 Picking out the right color for your bedroom is one of the most important interior decorating decisions you will ever make at home. It will impact your overall mood and sense of rest and relaxation in the bedroom.
Plenty of colors are available, and it's perfectly understandable if you feel a little intimidated trying to take this on. However, one particular hue that has been making waves as of late is the color mauve.
It's a popular bedroom color for all of the right reasons. For starters, it's highly versatile. It works well with other colors, and you won't have a hard time when it comes to color matching, especially with different furniture and hues.
It is also elegant and sophisticated. You can easily add a touch of class to your bedroom décor without running the risk of making the aesthetic overwhelming or stifling.
What Color Is Mauve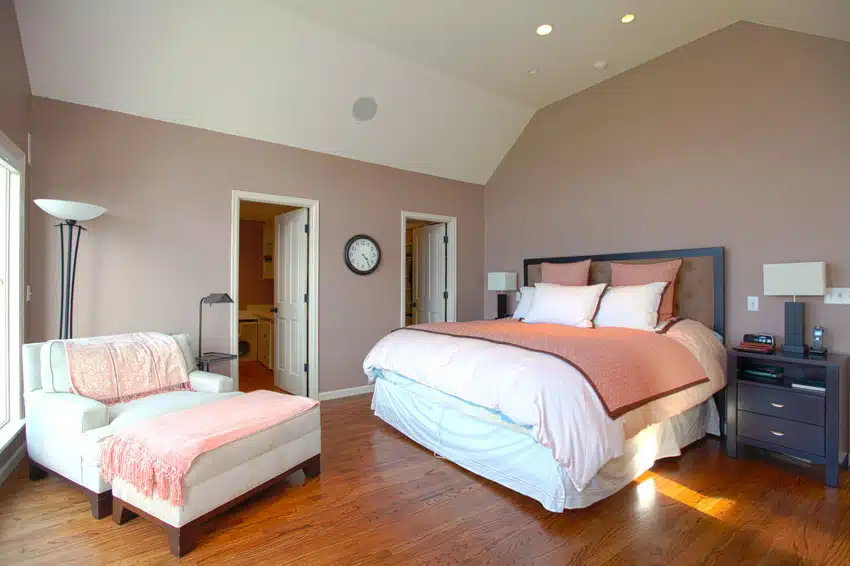 The mauve is a fascinating color because although it's a type of purple, it's far more muted and subtle. It also has a gray undertone. Some would describe the color as a watered-down version of dusty rose with interesting hints or mixes of lavender.
It also has an exciting etymology as it comes from the French word "mauve," which refers to "mallow," a type of French flower with a purplish-pinkish shade. This color was first discovered by the chemist William Henry Perkin back in 1856.
This was while he was in the process of formulating a more synthetic version of quinine. Quinine was a drug used to treat malaria back in the day. So, it was a happy accident that the color mauve came to be.
It became prevalent in the 1900s and has become a staple in women's clothing and interior décor. It's a luxurious color thought to evoke the vibe and the decorative style of the Victorian era.
Mauve also enjoyed a resurgence before the turn of the century as it was widely used in residential, commercial settings, and family homes.
In recent history, mauve emerged as the hottest color of the early 1980s. Time Magazine referred to the period as the "mauling" of America. – The Color Answer Book, Leatrice Wiseman
Mauve is best paired with muted pastel colors like yellow, blue, and pink. The combination is perfect for creating a feathery feminine look or vibe. And although it has taken a backseat in the past years, it's slowly coming back in today's trends, especially for interior decorating.
Mauve is a color that can work with various colors and designs and will fit right into your design aesthetic, whether traditional or contemporary. It is best used in the bedroom because it helps create a peaceful vibe and atmosphere and impressively soothing qualities that induce restful sleep.
Mauve is also among the best bedroom paint colors when used as an accent alongside bolder shades such as emerald green, navy blue, and other similar shades. The combination can create a striking and dramatic effect at the end of the day, resulting in a stunning improvement to your home's interior design.
Mauve Bedroom Paint Ideas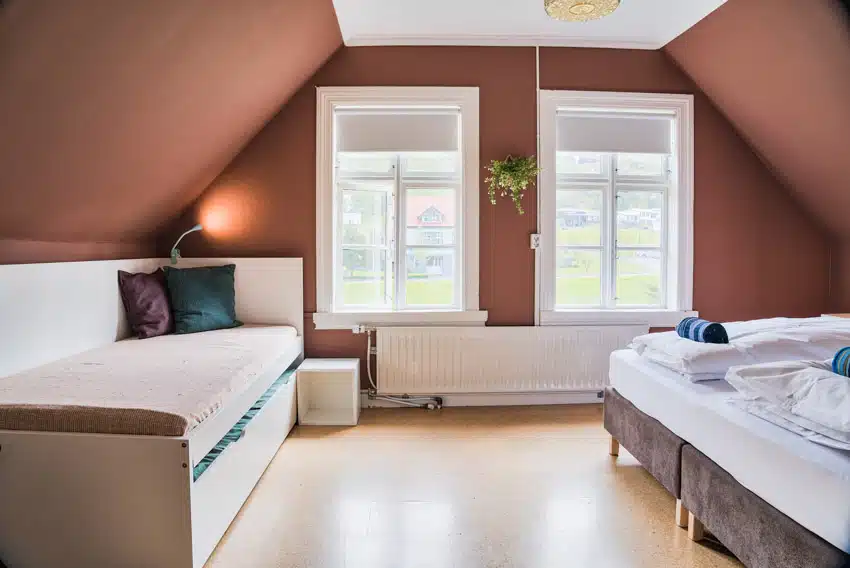 White and Mauve: This paint color combination will create a fresh and clean look for your bedroom décor. A great concept is painting your bedroom walls mauve and pairing it up with crisp white types of curtain, bedding, and other accessories inside the bedroom.

Gray and Mauve: This color combination is a perfect pairing if you are pretty keen on creating a color palette that's both sophisticated and serene.
Light-mauve bedroom walls look great when accented with gray accessories, bedding, and sheets. Experienced painters can do a fantastic job of bringing this color scheme to life, ensuring the perfect balance of tones throughout the room.

Mauve Accent Wall: Mauve may be a bit much for some minimalists, and if you are one of them, you can still dabble with the color without completely committing to it. If you go too bold you might move in to violet color territory. Pick a bold shade of mauve and paint it on only one accent wall inside your bedroom.

Try to go with a bedroom wall that will be the room's focal point, preferably something smack right in the center. Pair it with neutral-colored décor and bedding to create a well-balanced look for your interiors. In this case, the experience of working with just one accent wall lends a unique aesthetic appeal without overwhelming the senses.
Gold and Mauve: Mauve and gold are great color combinations to create something more glamorous and luxurious for your bedroom aesthetic. This is easier to accomplish than you would initially think.
Paint your bedroom walls a soft shade of mauve and pair it with gold accents, and you have a strong running candidate. You can play around with gold accessories such as mirrors, frames, lamps, or literally anything else you can think of. Gold-outlined wallpaper is a nice touch.
Navy and Mauve: Another route to take in your bedroom décor is to go big and bold. Creating a dramatic look is easy when you pair your mauve bedroom walls with a bold or strong navy blue for your sheets and draperies. This creates a striking contrast and is particularly great if you want to make a sweeping statement in the bedroom.
Green and Mauve: Mauve and green are great color combinations in the bedroom if you're after something a little more calming and natural. This color palette is exceptionally soothing and satisfying. You'll be on your way to creating that perfect relaxing bedroom in almost no time.
Two-Tone Mauve: Mauve and mauve is a good idea. What you can do is pair two different tones of mauve inside the bedroom. This combination makes for a very modern and unique aesthetic. It is worth considering, especially if you want to explore a more contemporary design style.
A great idea to incorporate a two color combination for bedroom walls is to divide the walls horizontally in half. Paint the bottom part of the wall with a darker shade of mauve and paint the top half with a lighter one. Play it down with some neutral-colored bedding to balance the entire lookout.
Light Mauve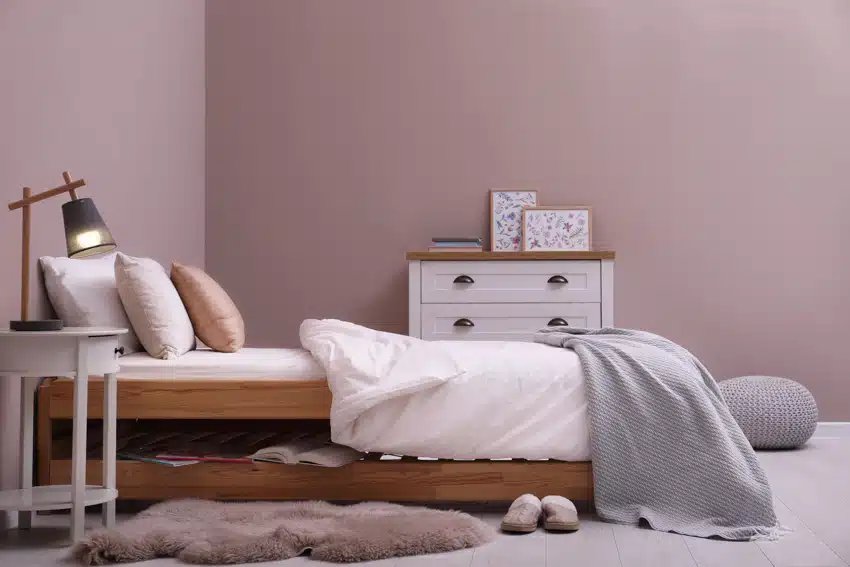 Here we share the different light mauve paint options.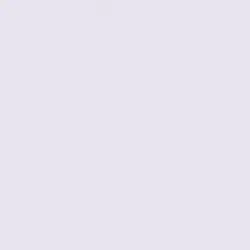 Benjamin Moore Misty Lilac (2116-60): This paint color is a muted, rather pale shade of mauve that borders a little more on lavender paint for bedrooms.
This soft hue, reminiscent of a delicate violet, adds a touch of elegance and sophistication to the space. With the right painter's expertise, the result is a charming and inviting bedroom that you'll love experiencing every day.
It's a soothing color that's soft, and it gives a calming effect to the room while, at the same time, adding a touch of elegance to it.

It has a cool gray undertone, making it a highly versatile paint color and easy to pair with other paint colors and design styles. This color is also great when paired with white and other lighter or pastel shades.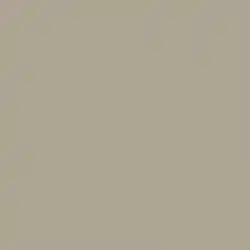 Sherwin-Williams Ethereal Wood (SW 7639): This warm gray color is a little pale and has rather subtle undertones of taupe and beige. It's a highly versatile neutral shade that can easily complement any color scheme or design aesthetic.
Ethereal Wood has a subtle warmth, and it can create a cozy and comfortable vibe for your bedroom interiors. It also works great with bold accent colors or darker neutrals if you want a more dramatic aesthetic in the bedroom.
Valspar Dusty Lavender (1002-7C): Dusty Lavender is a subtle shade of soft purple with gray undertones. It's a rather elegant and sophisticated color, and it's great for the bedroom if your goal is to go ahead and add a touch of romance and femininity to the space.
It isn't too bright or dark, which makes it a perfect median color to work with, especially for color combinations. Its appearance can range anywhere from pale lavender to gray, depending on how the light falls on it.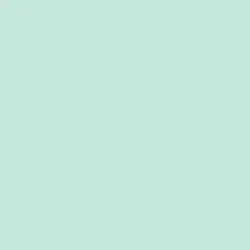 Valspar Mystic Sea (4006-1A): Mystic Sea is a unique blue shade with green undertones and a muted finish. It's serene and soothing and can remind you of a calm and relaxing day while you're out at sea.
The best description for this color is a cohesive blend of green, blue, and gray. It has an impressive effect and is quite unique, but at the same time, it is also versatile.
When shown against bright natural light, Mystic Sea can appear light blue and airy. When shown against a low-light backdrop, it can appear a little more green or gray. It's also among the excellent accent wall ideas for bedrooms.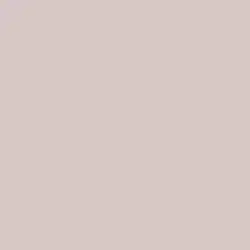 Farrow & Ball Peignoir (286): Peignoir is a soft and delicate shade of pink that was made more interesting by its gray undertones. Like the other mauve colors, it is also highly versatile and can be described as dusky or pale pink.
It has an understated and subtle quality that makes it usable, be it as an accent color or a neutral shade. It can appear pale pink in bright lights and a more subdued gray in low lights.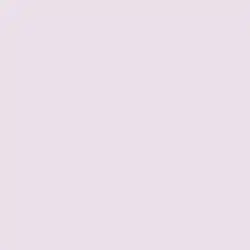 Dunn Edwards Soft Lavender (DE5987): Soft Lavender is a softened shade of purple that has gray undertones to it. Depending on the light that falls on it, it can appear anywhere from pale color lavender to something more muted and grayish.
It can work well in various settings and spaces in the home, but it thrives when used in the bedroom. It also works very well with other colors, such as beige, white, gray, and similar neutral shades. It's a gentle color and is perfect for bedroom settings.
Glidden Diamond Frosted Lilac (PPG1173-3): Diamond Frosted Lilac is a breathtaking bold shade of purple that has pink undertones to it. It's vibrant and can work well for the bedroom if you want a pop of color.
It can add energy and look refreshing when adequately incorporated into the décor. It's perfect as an accent color or when painted on a feature wall.
Depending on how the light falls on it, it can appear anywhere from a deep rich purple shade to something softer and more muted. Despite its boldness and vibrance, it works with other similarly bold shades such as green or teal, and of course, with neutral shades.
Dark Mauve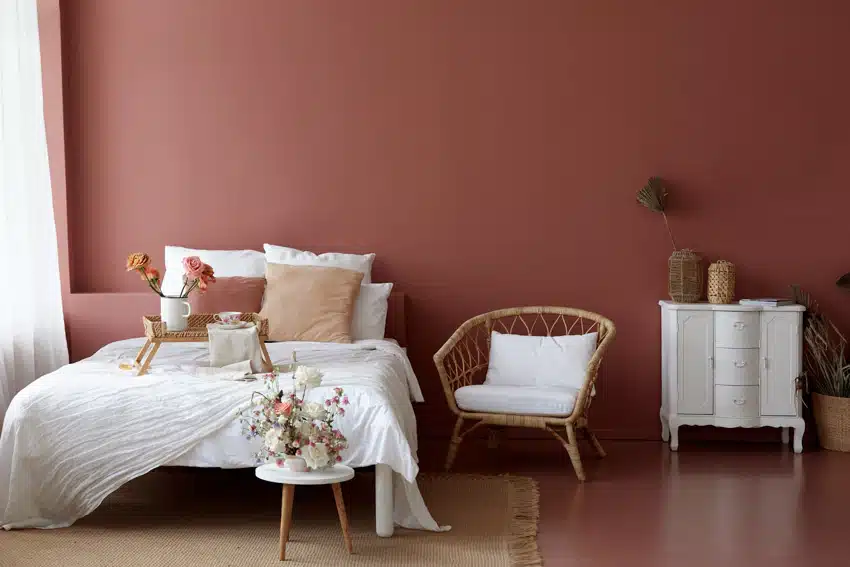 Dark mauve colors used in the bedroom can create a design aesthetic that's sophisticated and luxurious. It can be described as a rich purple shade that can bring calmness or be considered as one of the romantic bedroom colors couples can consider.
It's ideal for spaces where you want to induce relaxation and sleep, such as in the bedroom. You can use this as an accent wall or have your entire bedroom painted in this color. It all boils down to what your preferences are.
Dark mauve is a great color to pair with rich jewel tones such as sapphire blue or emerald green. The proper lighting and décor elements can turn your bedroom into an elegant and cozy sanctuary.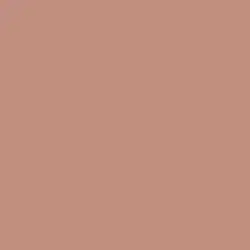 Sherwin-Williams Roycroft Rose (SW 2838): Roycroft Rose is a rich and beautiful dark mauve paint color with a dominant or strong red undertone. It can make your bedroom space feel inviting and warm.
It's a perfect color to work with if you want to create a sleeping area that's intimate and cozy. This paint color has a medium to dark depth. It means it can work as an accent wall or when painted on all of the walls in a room.
It pairs well with the usual neutral shades of white, beige, and gray but also tends to stand out more when accented with metallic finishes. It's a timeless color, perfect for adding a touch of class and romance to the bedroom.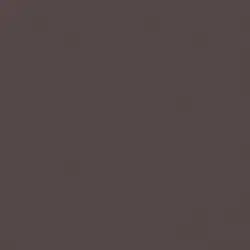 Benjamin Moore Vintage Wine (2116-20): This deep dark mauve paint color has a relatively muted red undertone to it, and the effect it gives to a space it's painted on is organic and even slightly earthy.
It also has medium to dark depth which means you can paint it on all the walls of the bedroom or when painted on as a lone accent wall. It works well with warm neutral shades such as ivory, beige, and gray. Other earthy colors thrown into the mix would also work well with it.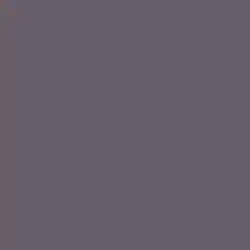 Behr Vintage Grape (S-H-580): Vintage Grape is a bolder version of dark mauve, and it's great for adding personality and drama to the bedroom. Its dominant red undertone can make the paint color warm and rich. It's perfect for intimate spaces, such as the bedroom.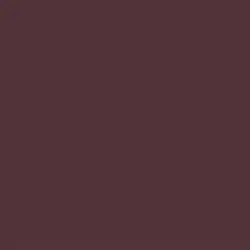 Farrow & Ball Brinjal (222): Brinjal is a deep, moody, dark mauve paint color with a solid red undertone. It works cohesively with the usual neutral shades such as gray, white, and beige, but it also stands out when paired with black and metallic finishes.
Best Taupe Mauve Bedroom Paint Colors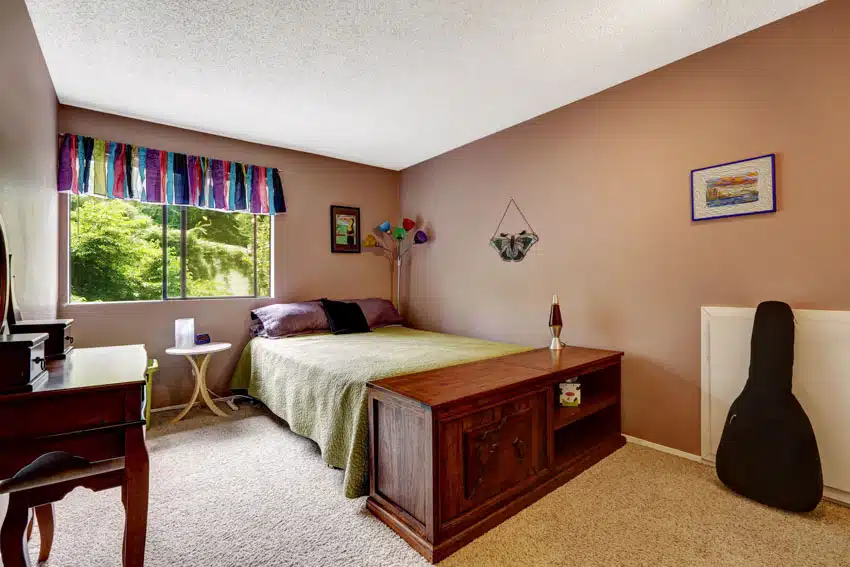 Suppose you aim to create something sophisticated yet cozy and warm in the bedroom. In that case, taupe mauve can be a strong candidate for you. It has all of the softness and romance of mauve paired with the grounding earthiness of taupe.
This combination results in a luxurious yet subtle effect in the bedroom. It's a perfect mood to create, especially when you're winding down by the end of the day. Thankfully, there are plenty of chic selections available in the market.
Sherwin Williams Mauve Colors

Rosy Outlook (SW 6316): Rosy Outlook is a soft and warm mauve color. It has a medium depth and subtle pink undertones. It can work with various design styles, from traditional to modern.
The colors that go with taupe mauve include light gray or white accents, which create a playful and more youthful look or décor.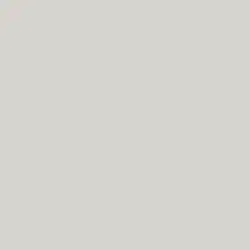 Crushed Ice (SW 7647): Crushed Ice is a cool, pale gray shade that can make a space appear light and airy. It has a slight blue undertone, and subtle touches of color blend well into it.
It also works as a neutral base for bolder or more dominant colors. Crushed Ice can create something tranquil and fresh when accented with greens and blues.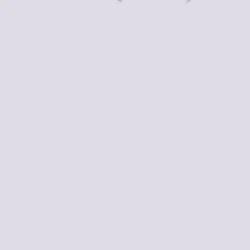 Elation (SW 6827): Elation is a warm and light pink with a medium depth and a slightly orange undertone. It's a cheerful and more playful choice as a bedroom color. It has a subtle brightness that can create a rather welcoming and lively atmosphere at the end of the day.
This paint color looks very clean and fresh when paired with light wood accents. When paired with blue or green, it looks more youthful and energetic.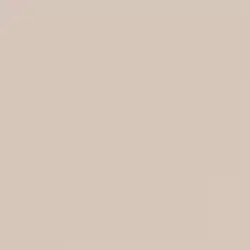 Touch of Sand (SW 9085): This warm neutral shade borders more on the beige side of the mauve. It has a medium depth and a slight yellow undertone to it.
It delivers a very earthy and natural feel and pairs well with other warm neutrals such as brown and taupe. It can also work with cooler neutrals such as blue and gray.
Benjamin Moore Mauve Colors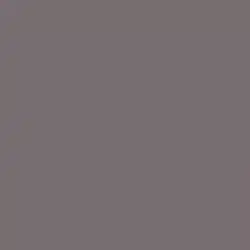 Bonne Nuit (AF-635): This is a luxurious and rich deep blue shade. It has a really dark, almost navy blue, and purplish undertones. This makes the color appear and feel moody and sophisticated.
It's perfect as a statement wall or accent wall in the bedroom. It pairs well with warm neutrals and works best when complemented by metallic finishes of gold or brass for a more glamorous look.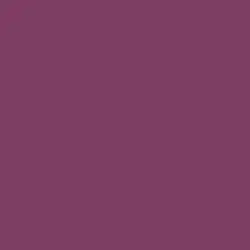 Summer Plum (2074-20): This is a vibrant reddish-purple color with a medium depth and warm undertones. This is a go-to color if you want to go down the energetic and playful route for the space you're designing.
It brings in a tropical and cheerful vibe, so if you want to go for options that lean toward beach or bohemian paint colors, this is the perfect type of mauve. It works best when complemented by brighter colors such as yellow and turquoise.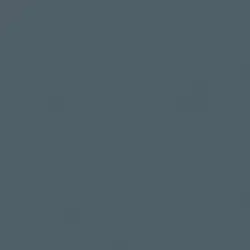 Evening Dove (2128-30): Evening Dove is a vibrant and moody blue-gray color. It's very saturated and deep and has subtle tones of green. It's also very sophisticated and dramatic and pairs well with black or dark brown and metallic finishes.
Behr Mauve Picks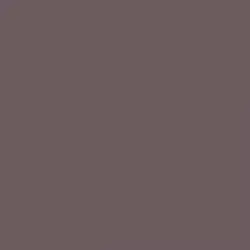 Dignified Purple (N110-6): Dignified Purple is a lush and deep green color with saturated blue undertones. It pairs well with other earthy colors, such as taupe or beige.
It enables it to create more modern and fresher looks with woven textures and natural wood. Apart from being one of the modern bedroom colors you can consider, it's also an excellent color for rustic décor styles.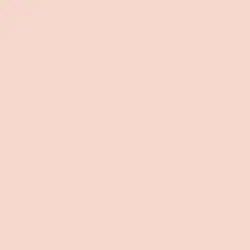 Pink Sea Salt (S190-2): Pink Sea Salt is a warm pink color that's soft and muted. It's reminiscent of landscape colors and can bring a soothing effect to the room without trying too hard. It pairs well with soft neutrals but particularly shines when paired with white and textural accents such as jute or rattan.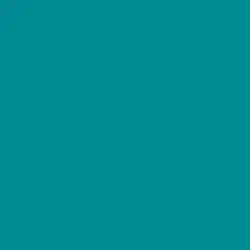 Empress Teal (510B-7): Empress Teal is a vibrant and bold type of teal, but it also has purplish undertones. It works well with dark colors such as black and gray and is great for bringing together a space that looks eclectic and moody.
What Color Goes Best With Mauve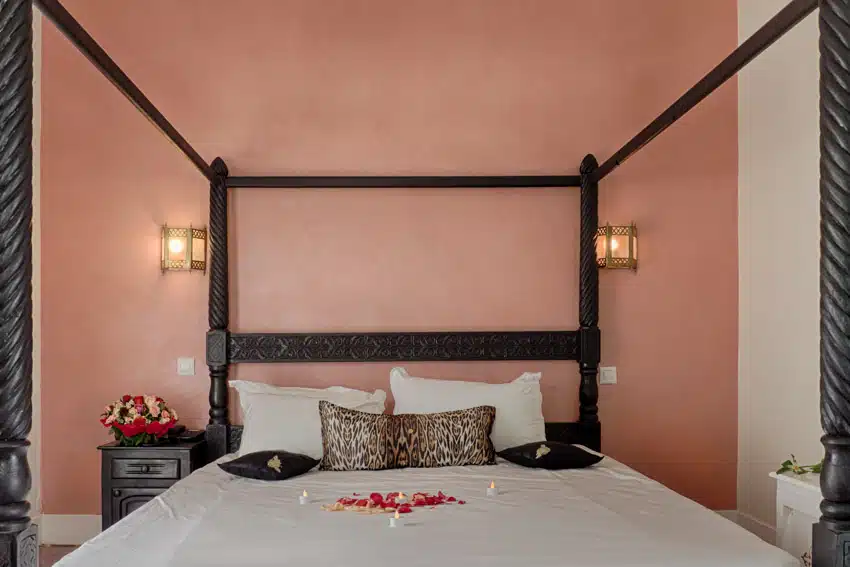 As previously mentioned, mauve is a versatile color that works well with plenty of other shades. It all depends on the kind of look that you're trying to achieve for a particular space. Here are some of the best colors that go with mauve:
Navy: Pairing mauve with deep navy blue produces a striking and robust contrast that adds depth and dimensionality to the space.
Gray: Soft gray shades create a neutral backdrop allowing mauve to shine through. It also creates a calming and sophisticated overall effect when paired together.
Gold: Mauve works well with metallic touches and finishes, and gold is one of the best. It can easily add a touch of class and warmth to a room when paired with a mainstay mauve color.
White: White works well with all colors. When paired with mauve, it provides a fresh and clean canvas. The overall effect of the space is very bright and airy.
Green: Muted greens such as olive and sage pair well with mauve. It creates a natural-looking atmosphere that's very fresh and soothing.
Pink: Shades of pink such as dusty rose or blush, complement mauve's undertones well. This creates an exquisite and romantic look for the space.
Is Mauve A Neutral Color?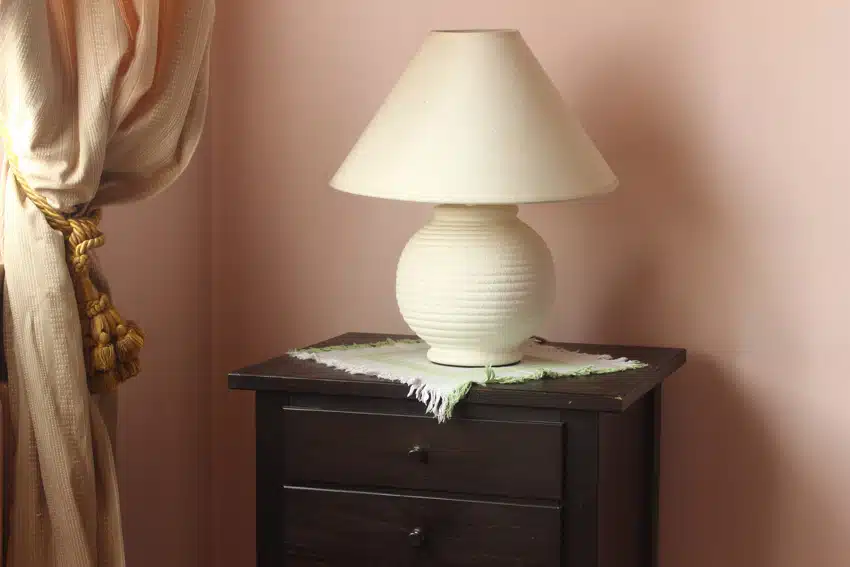 Mauve is a highly subtle and muted shade, and it isn't surprising why some people would consider it neutral. However, it is not technically correct to consider it a neutral color.
Neutral colors are mainly categorized under the color families of beiges, grays, whites, and blacks. These colors can be paired with almost any color in the color wheel without running the risk of clashing.
On the other hand, mauve has something more distinct, as its purple undertones tend to stand out. This is why it can never really be considered a genuinely neutral color, no matter how muted it can get. Still, it's a versatile color that can work well with others because of its subtlety.
Although it may not be a traditional neutral color, you can rest assured that the color mauve is a far more flexible and versatile color to work with compared to the other non-neutral shades out there.
See more related content in our article about the best brown paint colors for bedrooms on this page.