Find out what colors go with taupe including its different shades, the best taupe color combinations, warm & cool shades and matching wall paint, decor & curtains.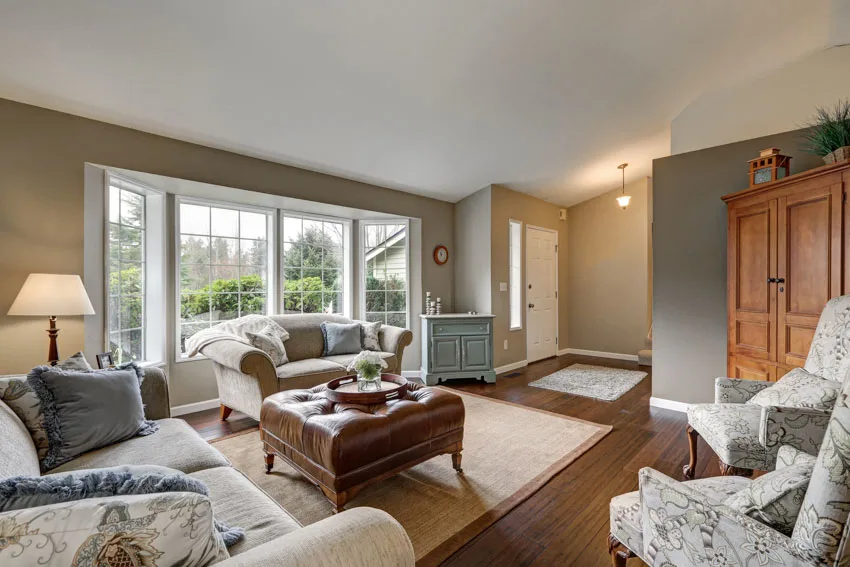 Playing with colors is something you can do when designing and decorating your home. And in exploring your options, you come across new colors that sound strange to your ears. One of these colors is taupe, which confuses many people quite a bit because of its shade.
One of the top questions you get with taupe is whether it's brown or gray. The answer to that is it's neither and at the same time both. And yes, that makes it even more confusing.
So to further understand what the color taupe is all about, as well as what colors can bring out the best in it, exploring this unique color is the best way to learn more.
---
Ask the Interior Designer – Colors That Go with Taupe

For this question we asked interior designer Willa Roberson, to share her top picks for the best colors to go with taupe in different rooms and here's her response:

I have found taupe among the most trending colors in today's homes. As a neutral hue, taupe reflects the ease of livability in all living space areas.
I appreciate taupe's versatility, which transcends into spaces that define not only livability, but workability as that of Home Offices, Home Fitness, Bath, Spa and Laundry areas.
There are many ways to integrate taupe with complementary accent colors for these unique spaces in your home. Here are some design insights for envisioning and achieving the look.
The luxury of a Bath Spa deserves the attention of a soothing palette of taupe, lavender, and cream accented in sage green. The calming sensation of a medium to light shade of taupe with the soothing effects of lavender creates a space to indulge in.
Bath walls can be painted interchangeably in taupe and lavender. Integrate your bath towels and accent rugs in lavender, cream, and sage.
You can introduce soft cream-colored curtains in minimalist design, then complete the look with cream, taupe and sage green accessories to symbolize health and well-being. Envision this color scheme that will revitalize, relax and renew the inner you!
If you're seeking ideas for using taupe in a Home Office, I suggest a palette in taupe and black, accented in salmon.
This eclectic design scheme inspires a choice of contemporary or traditional furnishings from built-ins to modular and free-standing pieces of minimalist designs in taupe or black or with natural wood pieces. Consider painting a focal wall in salmon and adjoining walls in taupe.
Window treatments can feature white vertical blinds or draperies in a solid-colored white or salmon. In keeping with the color scheme, you may add interest and texture with patterned draperies in all three hues of taupe, black and salmon.
Fitness Centers have become a popular asset within a home. The colors taupe, navy blue, and cream play an essential role in this unique space where style meets function. Taupe brings on the warm energy of a workout, while navy will help to cool things down.
Accents in the color cream and navy can be introduced in the room's décor. I suggest keeping your window treatment minimalist in design for ease of proper ventilation.
If you want to design a Laundry Room, consider a mid-century color scheme of taupe, olive-green and cream, accented with a contrast of dark brown.
Contemplate painting your walls in a medium taupe or olive-green. You can inspire to get playful by mixing and matching these colors for each laundry wall. Introducing cream or brown-colored curtains and accessories will carry out the vision.
Taupe is spirited with versatility that openly invites colors into an innovative decorating scheme. Should you tire of a color and desire to do a seasonal makeover, taupe welcomes this change, as you can introduce just about any new accent color into taupe's scheme of things.
---
What Color Is Taupe?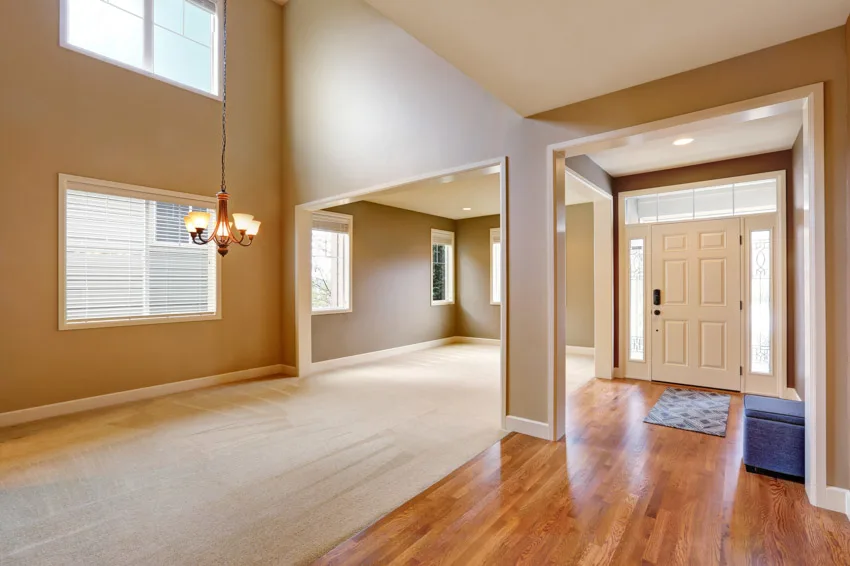 Taupe is both gray and brown and at the same time neither of the two because despite being a unique color of its own, it is still a combination of brown and gray, falling something in between these colors.
Taupe has the quality of both brown and gray (some even say beige or rose). Pinpointing a particular shade can be difficult when it comes to taupe as it's often regarded as dark tan or brownish gray.
To describe this color, taupe is a warm neutral color that offers an earthy nature vibe. The color is highly flexible as it can be very bright or very dark, depending on the dominating undertone.
Similar to gray in its flexibility and versatility, taupe is subtle enough to be compatible with other colors and bold enough to stand out on its own. This is one of the reasons why the color became so popular.
Derived from the French word "taupe" which means mole, taupe is actually the color of a French mole. And while this word was first mentioned in the 1930 Dictionary of Color, it was only in 2016 that it became part of the Pantone Color Pallet Collection.
If you're planning on using the color taupe in your home, there are several shades and options to choose from. And to decide on a particular one, you need to familiarize yourself with each of these shades first.
Different Shades Of Taupe Color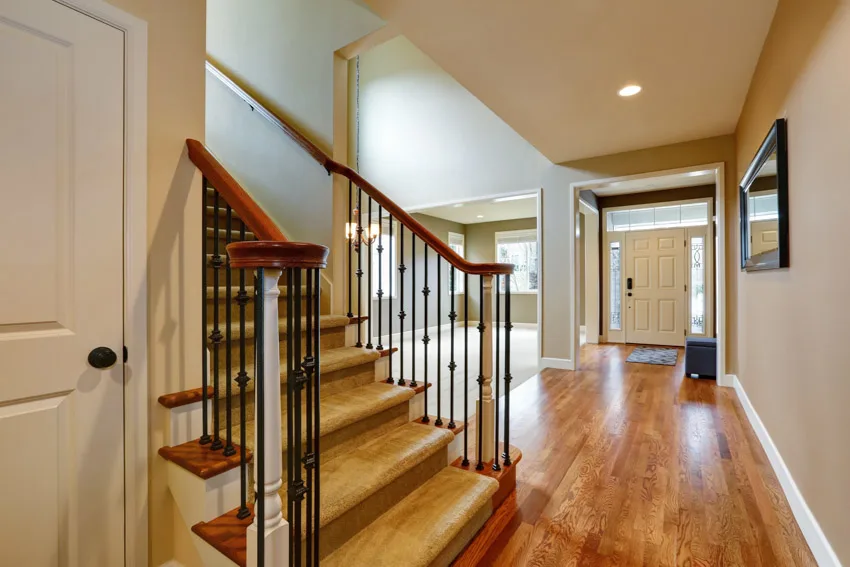 Taupe is very similar to gray in the sense that they are flexible when it comes to its shades. With the advancement of technology, even the identification of colors has improved throughout the years, and this includes the different shades and tints that come with a particular color.
For taupe, here are the shades you can take note of.
Light Taupe: This lighter shade of taupe is usually associated with a dark tan. Compared to its dark counterpart, this light color is more welcoming and inviting. This particular shade of taupe is the one used for "taupe" in the Crayola collection.
Dark Taupe: This darker shade of taupe is moodier and bolder than its lighter counterpart. This might be the reason why it was the shade chosen to represent taupe in the early 1900s A Dictionary of Color. It also became the very first standard of the color taupe.
Gray Taupe: True to its name, this shade is a bit darker because of the incorporation of the color gray in the mix. Usually described as grayish brown, this shade actually has a pink undertone that gives it more warmth than you would see in the color gray.
Rose Taupe: The shade rose taupe is a bold choice if you're going for this particular shade. As it is considered a desaturated dark red in color, this particular shade has this pink hue that would look lovely together with muted brown and cyan.
Mauve Taupe: First recorded as a color name in the mid-1920s, mauve taupe features a reddish-gray color that is darker than usual. It is popular for its reddish-gray color that can even be regarded as pink.
This shade features a positively warm vibe compared to other taupe shades. Compatible with muted lime green, this shade is the color of the pink fir apple potato's skin
Purple Taupe: With its darker and deeper grayish magenta shade, purple taupe is a combination of red, blue, and green with the color red a bit more dominant than the other two colors. This purple color is a perfect match for dark grayish-green.
Taupe Color Combinations
In exploring the different taupe color combinations, it's important to take note of the different shades of taupe, their dominating undertones, and the different colors that will go well with them. In general, taupe is a neutral color that works well with many different colors.
Here are some color combinations that are worth exploring.
Taupe And Warm Colors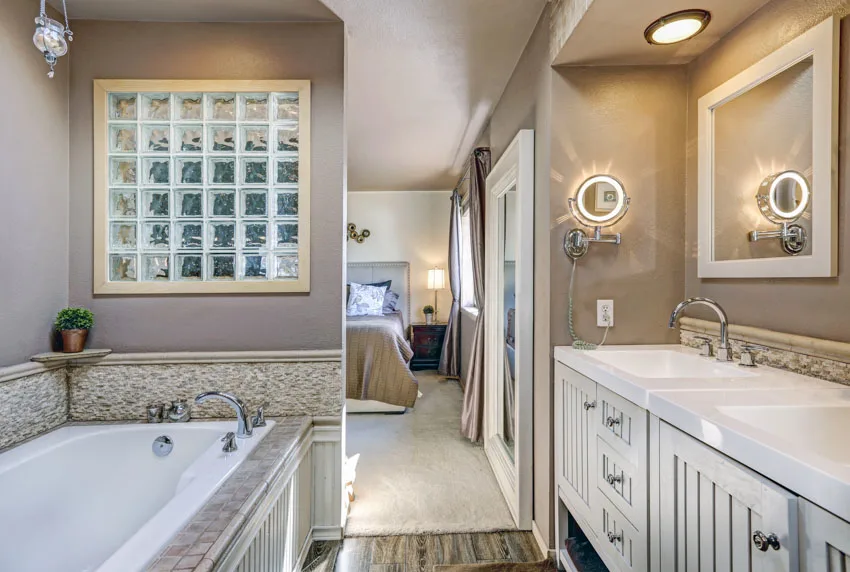 Taupe works wonderfully with warm colors precisely because it can also be a warm color. Some of the warm shades of taupe include rose, purple, and mauve taupes.
They can go well with muted warm colors like pastel pink, olive green, or soft yellow but you can also go for bolder colors for more contrast like fuchsia.
Taupe And Cool Colors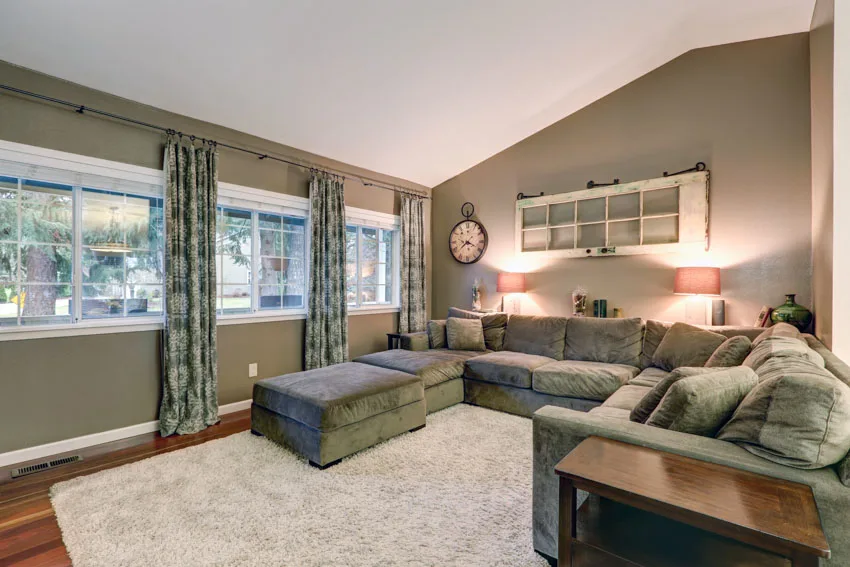 Considering the flexibility of the color taupe, it's not surprising that it goes well with cool colors the same way it goes with warm colors. Taupe can also have dominant cool color undertones, including violet and gray tones.
Some of the cool colors you can match with taupe are the following.
• Sky blue
• Light green
• Cool lavender
• Turquoise
Taupe And Analogous Colors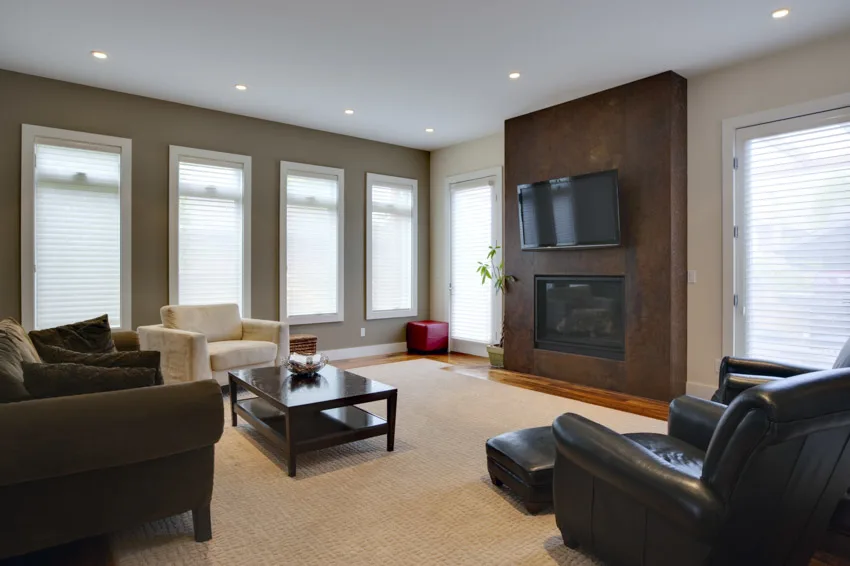 Analogous colors, colors that are beside each other in the color wheel, can also work excellently with taupe.
Temptress (dark gray-red) and cola (dark gray-yellow) are two well-known analogous colors you can learn about. And you can match these unique colors with either darker or lighter shades of taupe, depending on your preference.
Colors To Match Taupe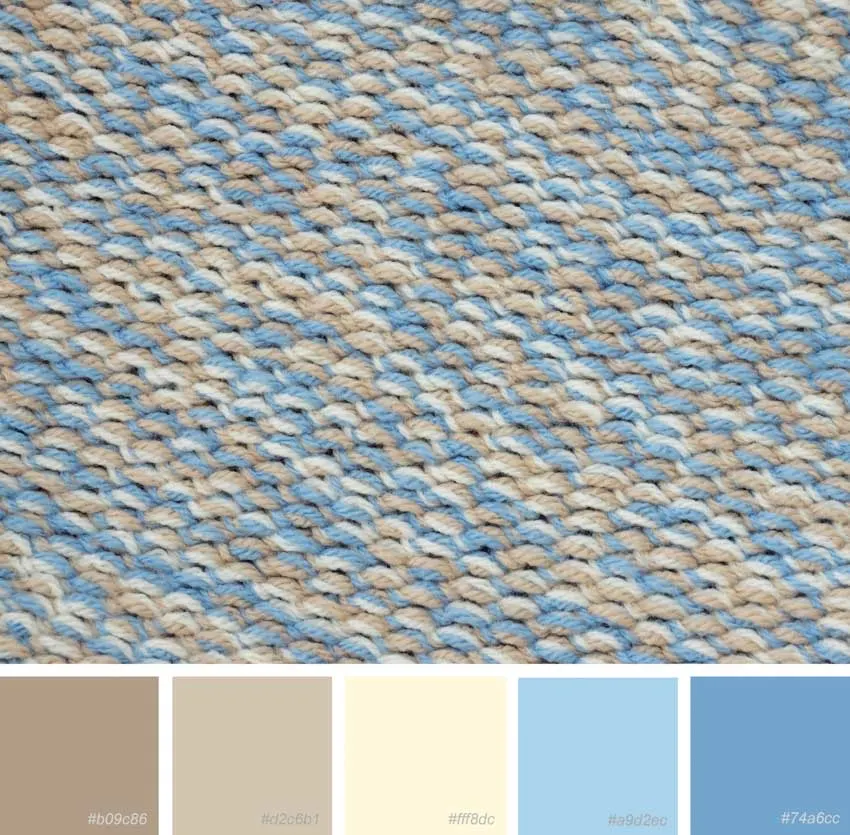 Taupe is a neutral color with most of the time having neutral colors as its base and undertone. This opens up the color to many possible matches, including different shades and tones.
Some of the colors that match taupe so well include the following:
• White: One of the safest colors to match with any color, white can be used for minimalist and modern styles when paired with taupe. It might be practical and straightforward but the color is safe is clean
• Pink: Matching taupe with pink will introduce a softer addition and a more romantic vibe to the mix. You can match it with dusty pink colors and other pastel pink hues or you can go for more energetic pink shades to add a bright popping color instead.
• Neutral Colors: Taupe is a neutral color and it can do well with other neutral colors. Cream shades will always be a timeless color option while tan has this rich element to it that can add both warmth and texture.
Brown colors bring something natural and organic to the room while gray can add a moody feel to the mix, whether it is light or dark gray.
• Sky Blue: If you want something refreshing to add to your taupe, sky blue or light blue is a good color option to consider, especially if you're dealing with a taupe shade that has a dominant gray undertone. This shade of taupe can be very gloomy and moody and adding sky blue can add a refreshing note to the mix.
• Lavender: If you're looking for a soothing color that can soften your edgy taupe, lavender might just be the right match for you. It adds a cozy feel and when applied to a room can showcase a relaxing ambiance in general, and this makes it a bit different from the color pink.
Accent Colors For Taupe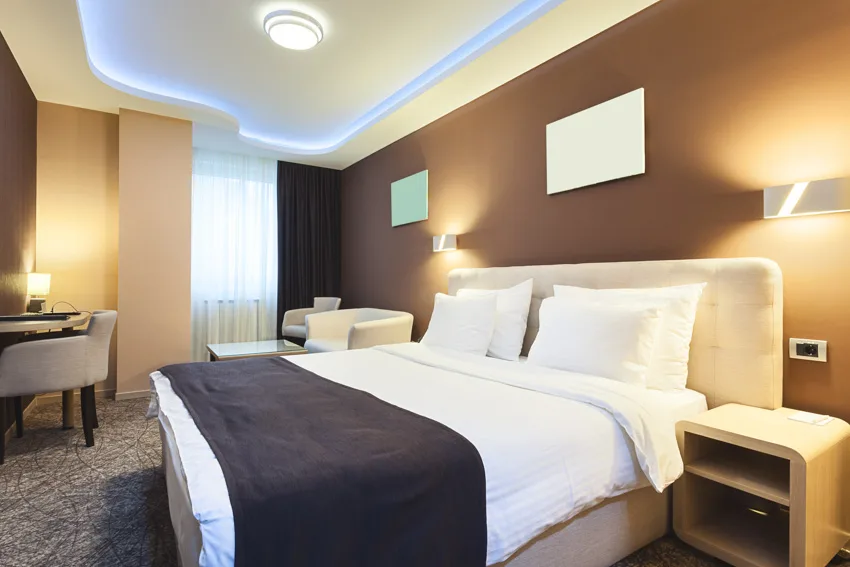 More than just a color to match and look good with taupe, there are those colors that actually stand out. And selecting these accent colors is not really that difficult since taupe is a neutral color that can easily be a backdrop for a brighter and bolder color.
To help you with your options, here are some accent colors you can try out for taupe.
• Gold: This color naturally shines and glitters so it won't be too difficult for it to be an accent color for taupe. Gold adds a touch of elegance and glam when paired with any color, even with taupe. If you have a taupe room and want to add a bit of a luxurious feel to it, gold colors are your best bet.
• Navy Blue: While sky blue and pastel blue can easily match with taupe, it will be navy blue that stands out with taupe. The color adds a soothing and cozy feel to any room it's integrated into. The color visually adds contrast and weight to a rather bleak taupe shade.
• Scarlet: Showcasing the opposite effect of navy blue, scarlet can easily stand out and be an accent color for taupe by heating things up. While taupe may feature a bit of warmth, it's nothing compared to what scarlet red can provide. This bold accent color is intense and can offer a popping look and aesthetics.
• Teal: For a unique and trendy accent color, you can pair teal with your taupe. This blue-green color is definitely eye-catchy and can liven up your taupe room in an instant. Teal can transform your room into a stylish one with taupe serving as a canvas for the color.
• Yellow: While gold naturally glitter, yellow naturally brightens. And yes, it can serve as a stunning accent color to taupe. Of course, you will need to choose a yellow color that pops out like buttery yellow. This color also adds an ambiance of sophistication and coziness.
• Black: If there's a color that stands out as much as the color red, it is the color black. This dark color is an incredible contrast to the neutral taupe. In a taupe room, you can add a black couch or black cabinets that can easily stand out from this canvas of neutral color.
What Color Curtains Go With Taupe Walls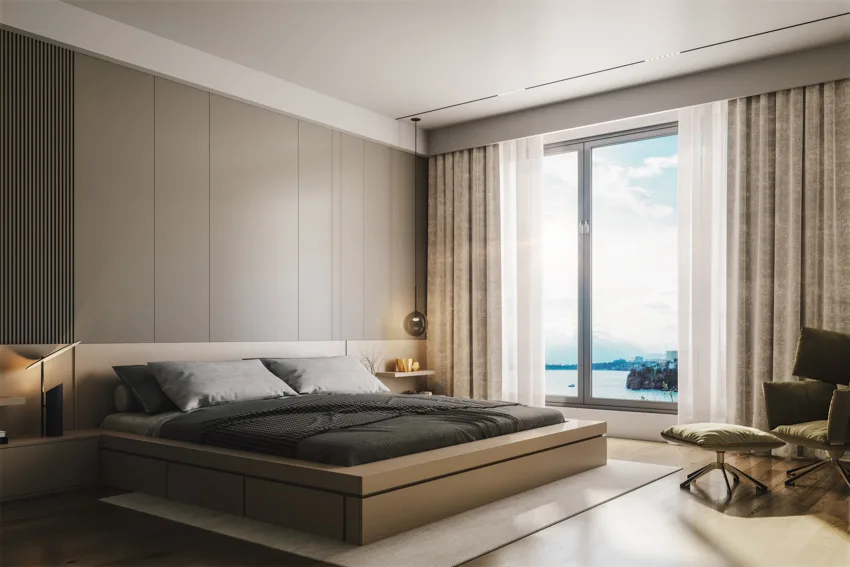 Having taupe walls will seem like you have a clean canvas you can freely decorate on. You can be creative about how you style your room, from the different pieces of furniture you can add to wall decor to fill your blank walls. And you can also choose the right color for your curtains to help you unify the entire style you're going for.
For a room with taupe walls, there are several colors for most types of curtains you can check out, including the following:
• Yellow and pastel-colored curtains: For a more romantic style, these subtle colors soften the room and at the same time add visual texture.
• Vibrant colors (Aqua, Teal, and Fuchsia): For curtains that easily catch the eye, these colors can instantly bring more life to a room.
• Darker or lighter taupe: Depending on the shade of taupe you are using on your walls, you can either go darker or lighter to add weight and texture. This monochromatic style is one of the trendiest aesthetics you can go for.
• White and Tan: Choose curtains with similar neutral colors like tan and white to help create a cozier and more inviting ambiance.
• Patterned Curtains: Since taupe is a neutral color that pretty much acts as a blank page, you are free to pair it with designs and patterns that can elevate the look of your room. This goes the same with your curtains. Choose a pattern you love in a color you won't regret.
Taupe walls will easily let your curtains look stunning and stand out. Whether you choose to have simple curtains or drapes, you will need to take into account the style and vibe you're working on in the room.
What Colors Go With Taupe Couch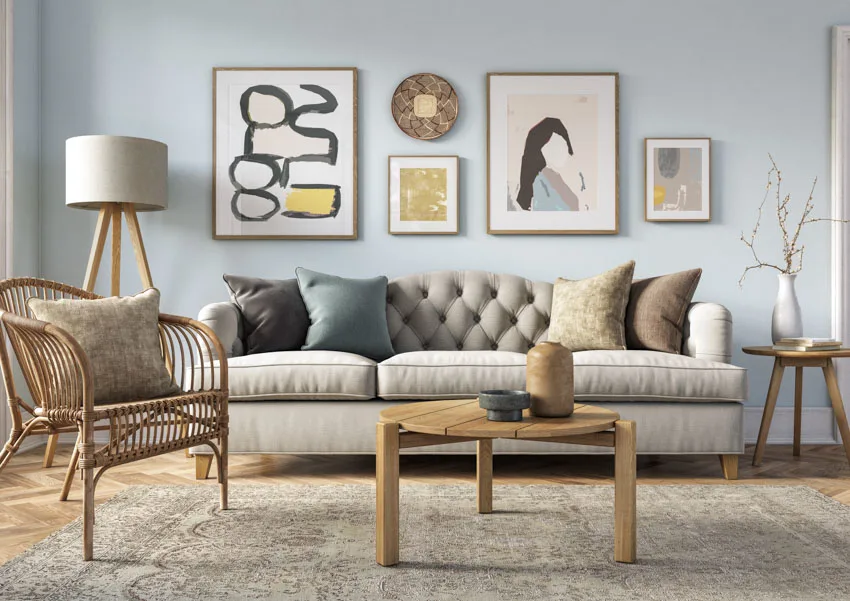 When you have a taupe couch at home, it won't be too difficult to match it with other colors, including the colors of the walls, flooring, and other pieces of furniture you have in the room.
While using taupe walls as a background can be easy, it will be a different matter with a taupe couch. You will need to decide first if you want everything else to match with your taupe couch or if you prefer for the couch to stand out.
Depending on the specific shade of taupe you have your couch in, you can match it with different types of bedding, pillows, drapes, furniture, and vases in specific colors, including shades of green, pink, and blue.
You can also use white walls for a clean backdrop and then fill the room with metallic colors. Gold and silver both look great with taupe. You can choose metallic lamp shades for a more industrial aesthetic.
Taupe Bedroom Color Schemes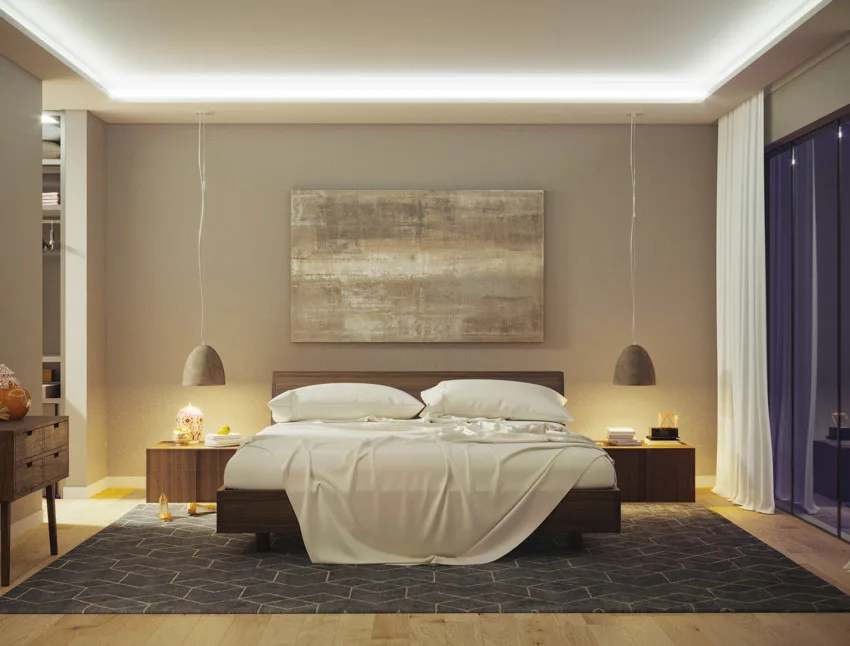 The color taupe is becoming more and more popular because of its versatility and flexibility to match with other colors. This gave birth to different bedroom color schemes that you can use and follow. While your decision may depend on your preference and how you envision your bedroom, it is still a good idea to know where you can start.
Here are some color schemes you might want to consider.
• Modern Industrial Taupe Bedroom: Turn your taupe bedroom modern by integrating metallic colors into different elements of the home, adding a touch of luxury and elegance to the room.
Charcoal, silver, and gold will all look wonderful with your taupe bedroom. Add a cozy feel to it through upholstered furniture. And you can complete this look with bright marble or faux concrete flooring.
• Classic Taupe Color Scheme: If you're going for a classic, match your taupe bedroom with neutral colors. In going for a classic, it can be a bit challenging to turn a bland room into something interesting and stylish. White and cream are your safe bets, which you can add to these colors in the form of pillows, bedding, and even curtains.
• Romantic Taupe Bedroom Scheme: To build a romantic bedroom color scheme using taupe, you need to match it with cozy colors and elements. Dusty pink is the ideal march for taupe if you're going for a romantic style bedroom. Add wooden elements to the room, mellow textiles, and upholstered types of furniture styles.
There are so many other color schemes you can use for your bedroom, with many colors you can easily match with taupe. The idea is to combine your preference in colors and the style you want to achieve.
Taupe Color Wheel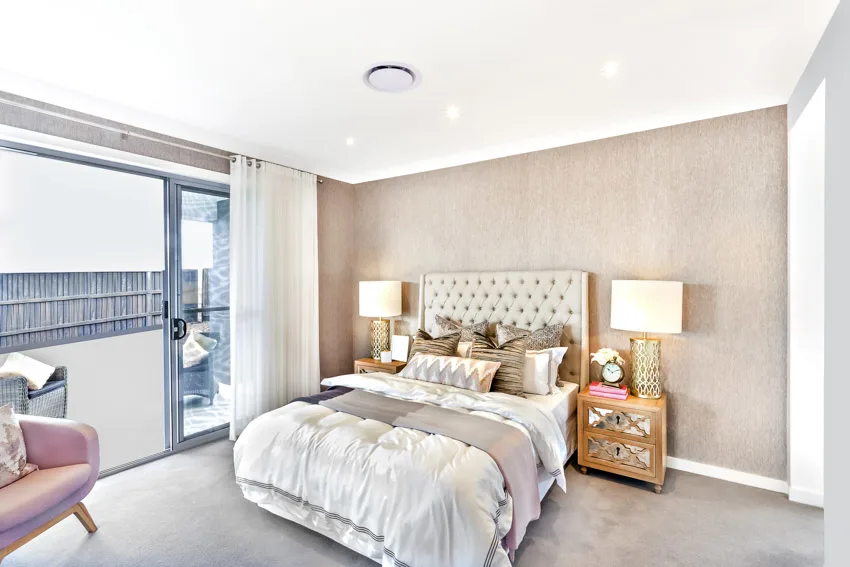 To further understand the color taupe, you will have to look at the color wheel. Taupe is formed by blending complementary colors together. Complementary colors are colors that are known to work well together when paired with each other side by side. When blended though, this results in a brownish-gray color.
With this brownish-gray color, the next thing to consider is to choose the undertone of the taupe, which can either be warm undertones or cool undertones. Red and yellow are naturally warm colors while blue and green are cool colors and these can be used for undertones, depending on what's preferred.
Taupe is also sometimes mistaken for greige. Taupe is notably warmer compared to greige paint colors, and while taupe is a blend of brown and gray, greige is a blend of gray and beige, which is why it's named as such.
See more related content in our article about the different colors that go with gray walls on this page.