Find out about Tigerwood flooring including what it is, the different types, pros and cons, prices, cleaning tips, and how Tigerwood floors change colors.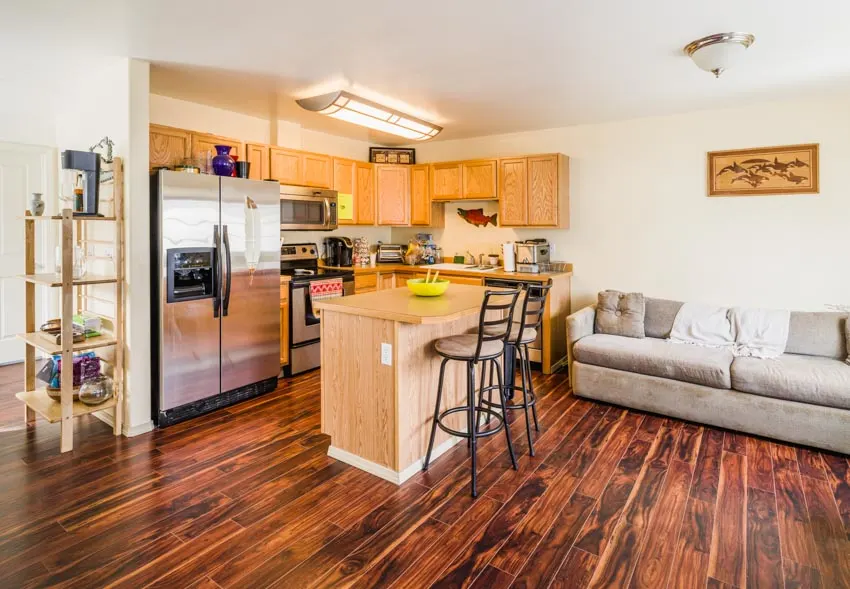 If you're considering a new floor for your home, you may have come across Tigerwood flooring, a naturally striking wood. Tigerwood is a type of hardwood flooring made from the wood of tropical trees known as African mahogany, Brazilian Koa, and Goncalo alves.
The wood has a unique combination of straight and wavy grain patterns that create a border for shades of brown, gold, and orange. The exotic appearance resembles the patterns found on a tiger's coat.
Tigerwood trees grow to be 100 to 140 feet tall and have a one to five-foot trunk at maturity. This striking hardwood is often used to make furniture, sports equipment, carvings, turned objects, and veneers and is used for flooring inside and outside as decking.
The first uses of Tigerwood consisted of making violins, violas, woodwind instruments, and pipe organs. The properties of this impressive wood lead to its later use for furniture, flooring, and to make wooden boats.
Tigerwood is a trendy choice for hardwood floors because of its striking design and impressive durability. The Janka hardness rating for Tigerwood is 1820, making it an excellent option for homes with high-traffic areas. It is also a very dense wood, which makes it resistant to scratches and dents.
Contractors love to work with Tigerwood because of its durability and water-resistant properties. Tigerwood flooring is available in both solid and engineered boards and can be sealed with a variety of finishes.
What Is Tigerwood Flooring?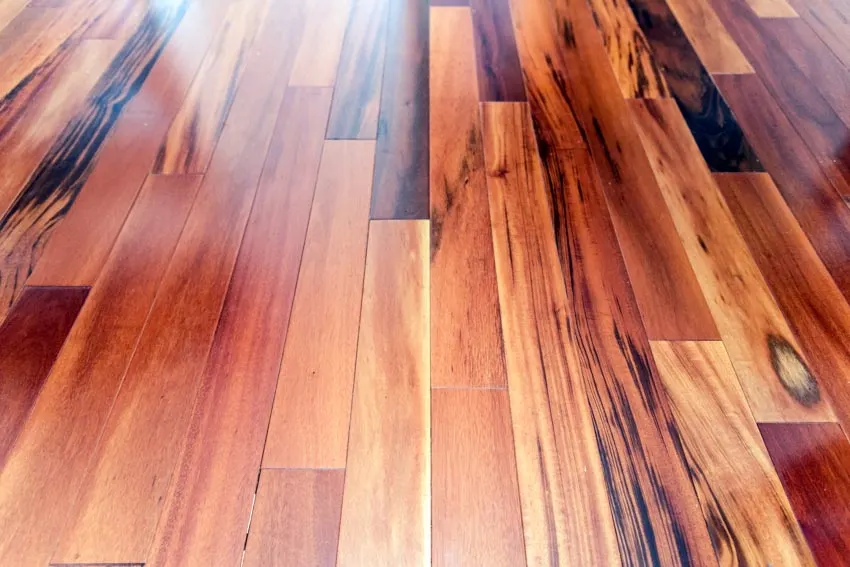 Tigerwood is a popular choice for hardwood floors because of its striking design and impressive durability. This resilient wood is sold as solid planked flooring and as a veneer surface on engineered flooring.
Solid Tigerwood flooring is thick enough to be sanded and refinished for the floor's lifetime, making it a long-lasting option for homeowners. Although wood floors are not recommended for rooms with standing water, Tigerwood stands up to moisture and is resistant to warping or cracking.
Types of African Mahogany Flooring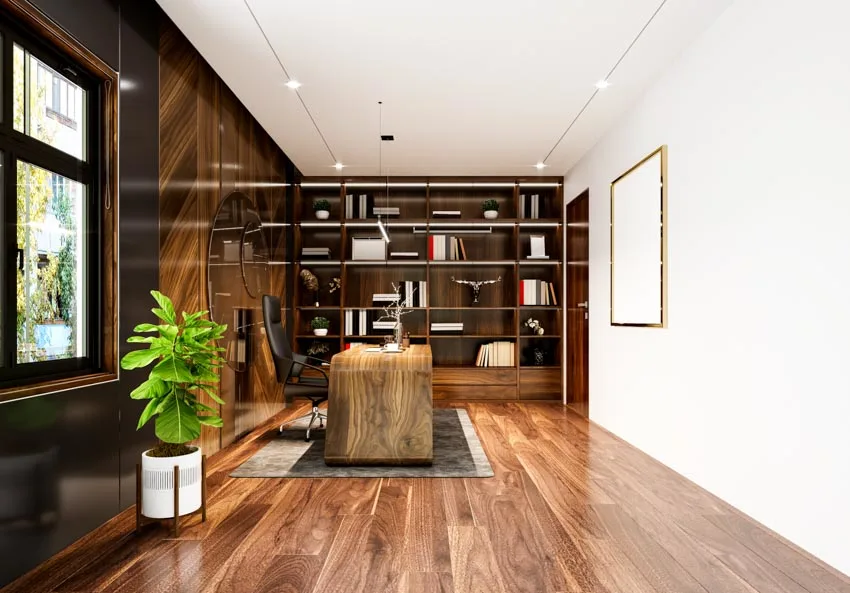 Tigerwood flooring is manufactured and sold as several products, including natural Tigerwood flooring, Engineered Tigerwood flooring, prefinished, unfinished, and Brazilian.
Each has its own design and purpose application related to a home's interior design, foot traffic, rooms with possible exposure to moisture, and the homeowner's preferences. No matter which type is chosen, Tigerwood flooring will satisfy the most discerning taste.
Natural Tigerwood Floors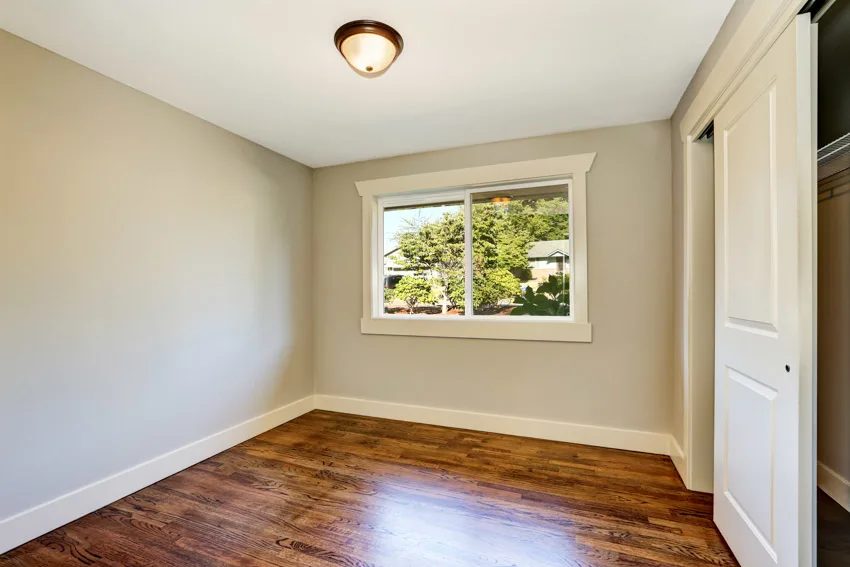 Natural Tigerwood flooring is a bit more expensive than other types of flooring materials for interior design; however, its unique appearance and strength make it worth the investment.
Natural Tigerwood flooring planks are ¾-inch solid wood that's been kiln-dried and come with an interlocking system for simple installation.
Most manufacturers coat the Tigerwood planks with a UV-cured Aluminum Oxide finish that creates a scratch-resistant seal making for easy cleaning and maintenance.
Engineered Tigerwood Flooring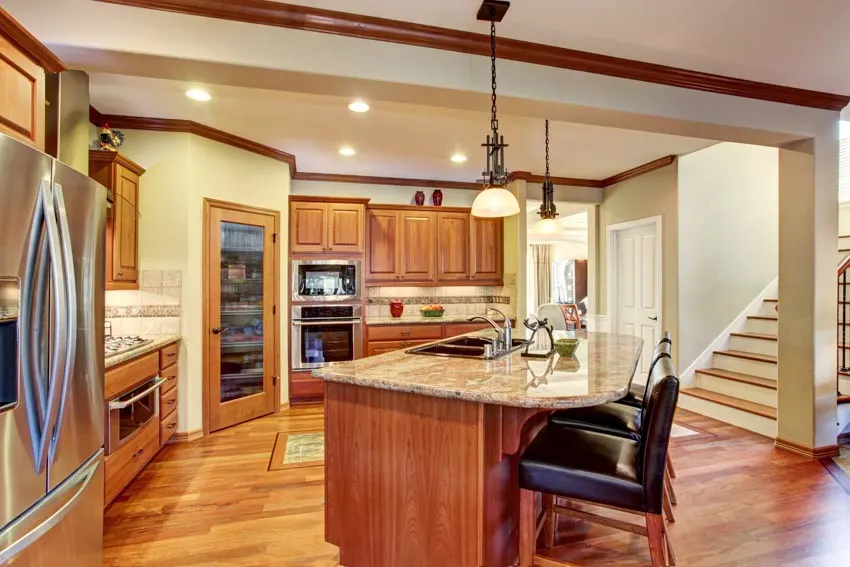 Engineered Tigerwood is a man-made product that is designed to resemble natural wood. It's made from a combination of wood fibers and synthetic materials bonded together under high pressure and heat. A thin wood veneer is typically used as a top layer to mimic natural Tigerwood.
This finished material is then placed onto a plywood substrate and coated with a clear, protective sealer. Engineered Tigerwood is exceptionally durable and resistant to moisture, making it an ideal choice for flooring in areas that are prone to humidity or water damage.
Prefinished Floors Made of Tigerwood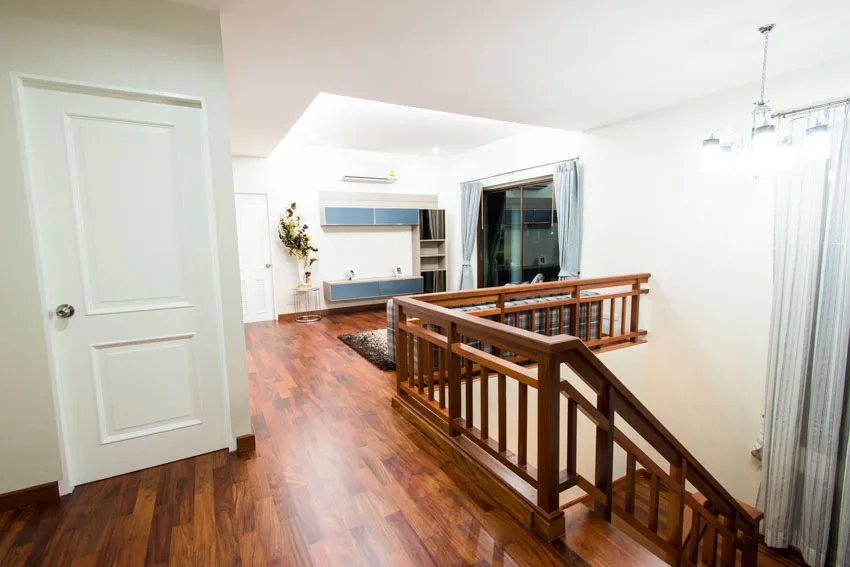 Prefinished Tigerwood flooring comes with a factory-applied finish and is easier to install than traditional hardwood flooring. And there's no need to sand or apply finishes after installation. Prefinished Tigerwood flooring is also more durable and easier to maintain than traditional hardwood flooring.
Unfinished Zorrowood Flooring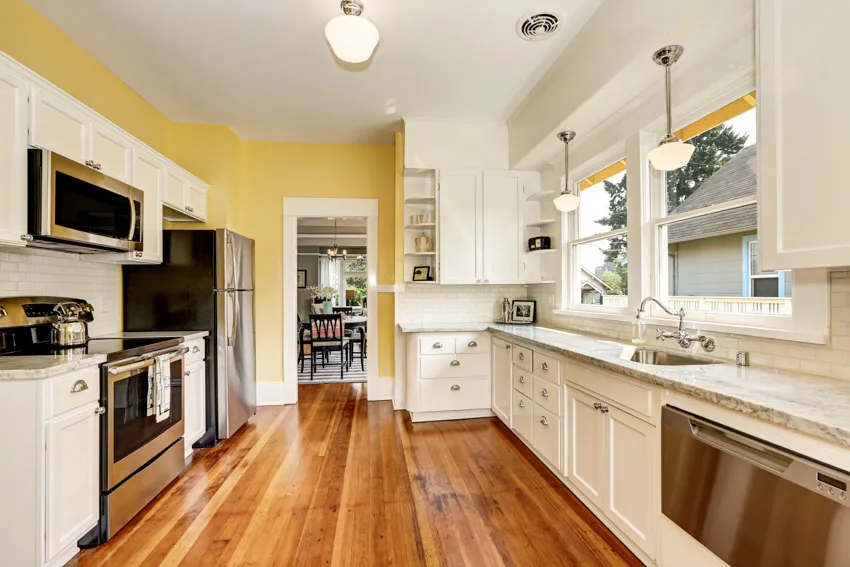 When choosing unfinished Tigerwood flooring, homeowners can opt for any type and wood color finish they prefer. Unfinished Tigerwood planks don't have beveled edges making for easier cleanup, and a reduced risk of water damage as the planks create a tighter seal.
Brazilian Koa Flooring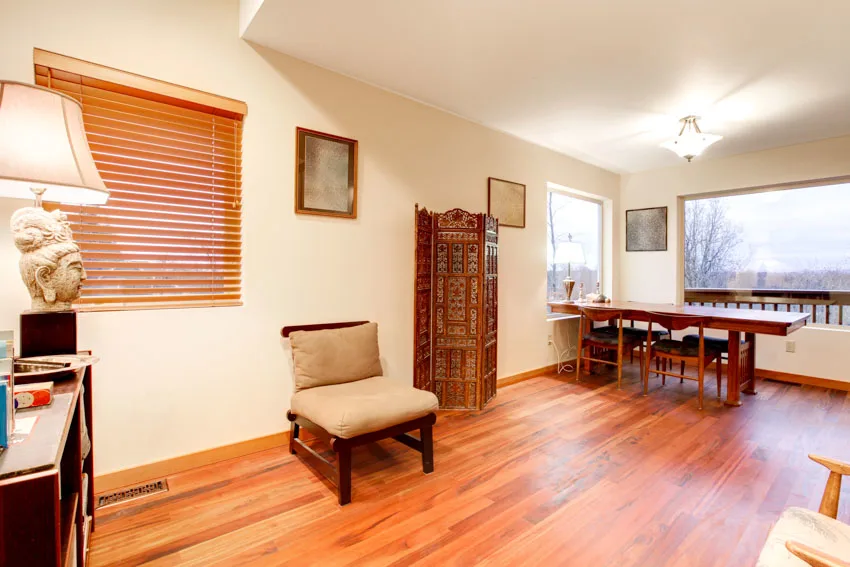 Brazilian Tigerwood is extremely hard and durable, making it ideal for high-traffic areas. It is also resistant to scratches and scuffs, making it an excellent choice for families with pets or small children. Brazilian Tigerwood floors are easy to maintain and will last for many years with proper care.
Tigerwood Plank Flooring Pros and Cons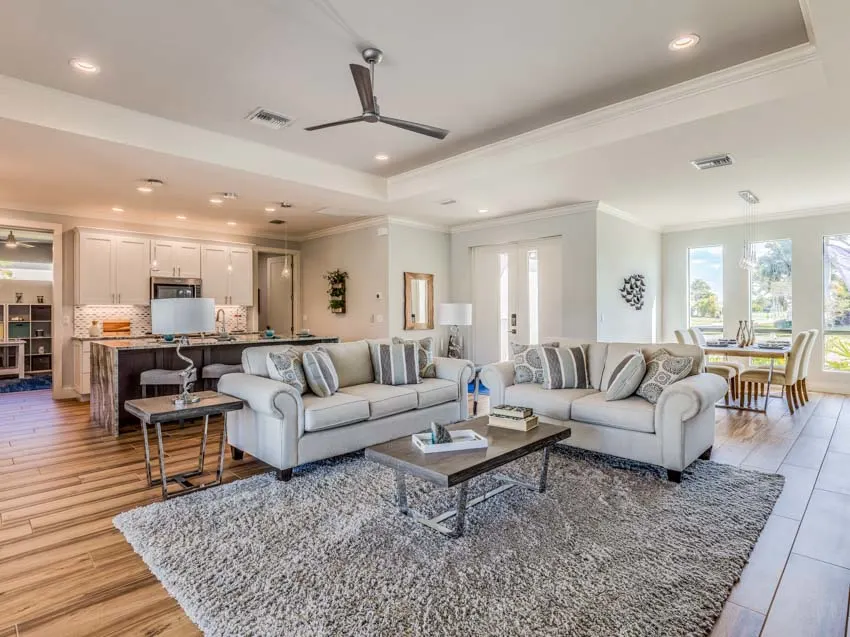 Many homeowners install Tigerwood flooring because of its unrivaled colors, durability, and extravagant look. Tigerwood offers many pros and cons to be aware of before installing this hardwood flooring in your home.
Pros of Tigerwood Board Floors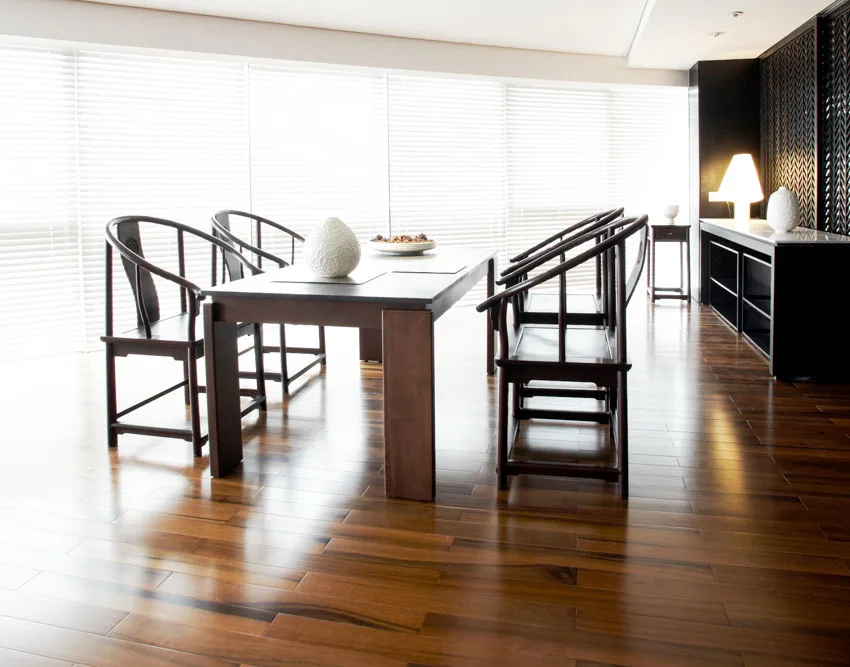 Here we share the advantages of Tigerwood floors.
• Durability: Tigerwood is a hard-wearing material more durable than other hardwoods such as oak, pecan, maple, and hickory. It retains a polished new look for a long time and is almost completely dent resistant.
The hard surface is still comfortable on the feet, making it a great choice for homes with pets and children. With proper maintenance, Tigerwood is known to last for 50 years or longer. Any unwanted discoloration is not usually apparent until the floor is almost ten years old.
• Water–resistant: Tigerwood does not expand and contract after exposure to water or moisture, avoiding cracks and warping. It's also a high-density wood endowed with natural oils that protect it from rot and mold.
• Mold–resistant: Tigerwood dries fast after being exposed to water or liquid and is highly resistant to fungus and mold growth.
• Color and Patterns: Tigerwood is named so for its bold color patterns, including hues of rust, orange, brown, tans, and reds. The unique patterns consist of thick brown and black naturally-occurring swirls surrounding the mosaic of color and grains.
Tigerwood is graded into two categories according to its color patterns; clear grade and common grade. Clear includes deep oranges with black and dark brown lines, and common grade Tigerwood has fewer color patterns and slight ripples on its surface.
• Maintenance: Tigerwood does not have to be regularly sealed or polished like other wood flooring materials. Clean-up includes a damp mop with water and vinegar solution or a soap and water mixture each week and regular sweeping.
• Tigerwood flooring is energy-efficient: Hardwood floors, such as Tigerwood, absorb heat and cold well due to their strong surface, keeping heat from traveling through your home in the summer and cold from creating frigid air in the winter.
• Price: While Tigerwood flooring tends to be expensive, it's still less expensive than other exotic wood, such as teak and mahogany.
Cons of Tigerwood Plank Floors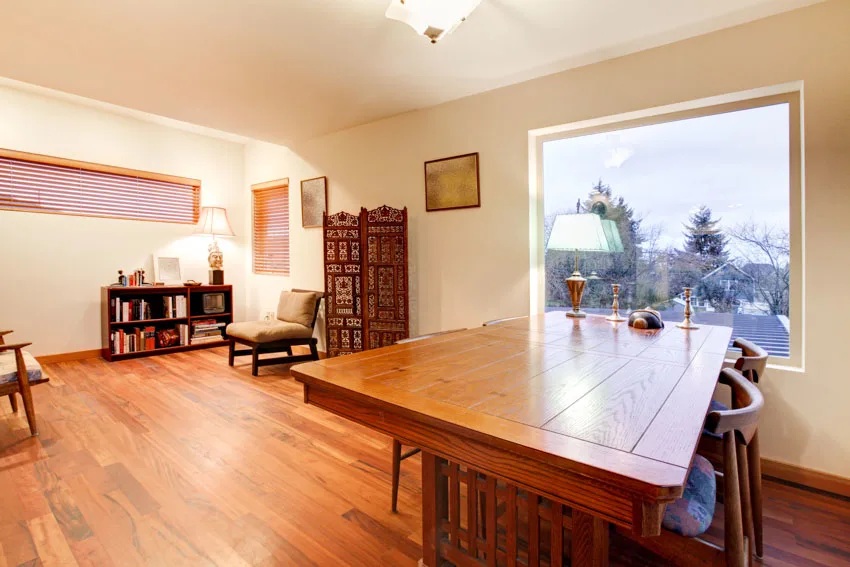 Here we share the disadvantages of Tigerwood floors.
• Discoloration: Tigerwood is prone to discoloration from sunlight and wear in high-traffic rooms. Fading may happen within seven to ten years. However, some homeowners prefer faded colors.
• Installation: Professional installation is preferred because of the high-powered tools needed to cut natural Tigerwood. Tools with carbide tips are required in order to make clean cuts to the wood. The additional labor adds to the cost of this flooring.
• Allergic Reaction: Tigerwood, when installed or sanded for refinishing, produces a fine powder that causes allergic reactions on the skin and in the eyes of some people.
• Sustainability: Tigerwood is on the vulnerable list and grows in forests considered to be endangered by excessive logging. Countries that export Tigerwood are implementing restrictions to protect forests where hardwoods grow. American lumber producers in Florida, Ohio, Louisiana, and Mississippi now grow and harvest lumber-grade Tigerwood.
Check with the distributor to be sure they purchase Tigerwood flooring from Forest Stewardship Council (FSC) certified lumber distributors. The FSC requires that lumber products are harvested from managed forests to ensure environmental, social, and economic sustainability.
Tigerwood Parquet Flooring Prices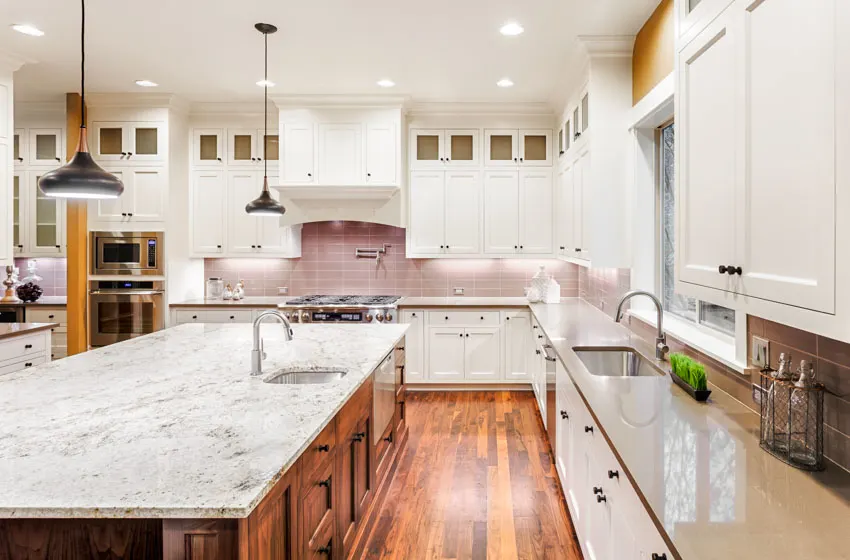 Tigerwood flooring varies in price by the distributor, purchase amount, sales, discounts, width, and sourced location. Wood flooring also comes in three different grade levels. (These prices do not include engineered flooring.)
1. Low-tier: These are soft woods such as pine and poplar and average $2 to $4.50 per square foot for the flooring and $3 to $5 per square foot for installation.
2. Middle-tier: This level includes hardwood options such as teakwood, oak, and cherry wood. The flooring will average $3 to $6 a square foot and $4 to $8 per square foot for the installation labor.
3. High-tier: Rare and exotic hardwoods, such as Tigerwood and mahogany flooring, cost from $5 to $11 per square foot for the material and $7 to $12 per square foot for the installation.
When purchasing Tigerwood flooring, add up to 10% to the square footage needed to account for wasted planks during installation. This type of wood is an excellent investment for your home as a durable and long-lasting wood flooring option.
| | | |
| --- | --- | --- |
| Tigerwood Flooring Type | Size | Median Price Per Sq. Ft. |
| Solid Tigerwood | 1/2″ x 4 3/4″ | $5.09 – $5.50 |
| | 1/2″ x 5″ | $5.15 – $5.99 |
| Unfinished Tigerwood | 3/4″ x 4″ | $5.20 – $5.99 |
| | 3/4″ x 2-1/4″ | $4.75 – $5.12 |
| Engineered Tigerwood | 1/2″ x 4 3/4″ | $2.75 – $4.39 |
| | 1/2″ x 5″ | $3.20 – $4.50 |
| Solid Brazilian Tigerwood | 3/4″ x 4 3/4″ | $5.49 – $6.69 |
| | 3/4″ x 5″ | $6.20 – $7.01 |
| Unfinished Brazilian Tigerwood | 1/2″ x 4 3/4″ | $4.69 – $5.09 |
| | 1/2″ x 5″ | $5.05 – $5.49 |
| Engineered Brazilian Tigerwood | 1/2″ x 4 3/4″ | $2.85 – $4.49 |
| | 1/2″ x 5″ | $2.99 – $4.65 |
| | | |
Professional installation of Tigerwood flooring comes at a higher cost than other types of flooring. The average price per square foot runs between $6 and $23 per square foot.
More exotic flooring such as Tigerwood costs between $8 and $15 per square foot. The average installation cost makes up close to 50% of the total floor replacement project.
How to Clean Tigerwood Floor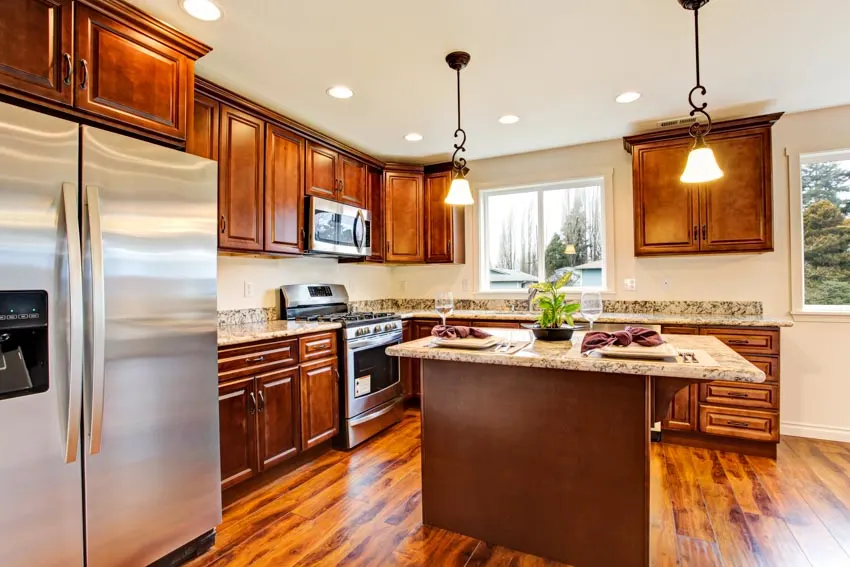 Tigerwood floors are easy to clean with only a vacuum cleaner with a soft brush attachment. Any bristle brushes with sharp tines may scratch the floor. Once the dirt, dust, and debris are cleaned up, a damp mop with a very mild detergent can be used to remove stains, sticky spots, or liquids from spills.
Stubborn stains may need to be treated by adding a small amount of bleach to the cleaning solution, but too much may damage the floor. Drying the floor with a soft cloth such as a microfiber mop attachment is recommended.
For minor scratches, purchase a scratch repair kit to fill and cover the damage. Some products also have clear scratch filler that blends with the different types of wood grain patterns or floor colors. Remove debris from inside any deep scratches before filling.
Larger dents and gouges will need to be sanded, filled, and then stained. Follow the Tigerwood flooring practices below to prevent scratches, gouges, and dents.
• Cover high-traffic rooms with area rugs
• Attach felt protectors under furniture legs
• Vacuum often to pick up dirt that may scratch the floor's surface, such as pebbles, pieces of broken plastic, and small items with a hard edge.
• Change the positions of rugs once a month to avoid wear spots on the floor
• Check under furniture weekly for dirt and debris
• Limit pets in rooms with Tigerwood flooring
How to Maintain the Quality of Tigerwood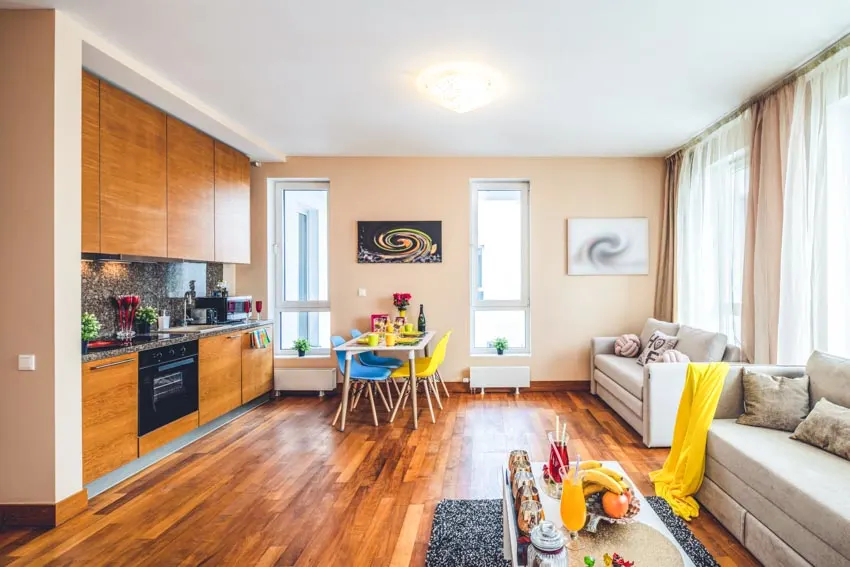 One of the great things about Tigerwood floors is that it can change color over time. As the flooring ages, the wood will darken and take on a richer, more golden hue. This can add a lot of depth and character to your home, and it's a great way to keep your floors looking fresh and new for years to come.
While some homeowners may not mind the color change of their Tigerwood floors, others may prefer to keep their floors looking like new. Homeowners can do a few things to help prevent the color of their Tigerwood floors from changing.
Tigerwood flooring is susceptible to damage from sunlight. The ultraviolet rays from the sun can cause the wood to fade and discolor. The sun can also cause the finish on the flooring to degrade, making it more susceptible to scratches and wear.
Be sure to protect inside Tigerwood floors from exposure to direct sunlight. Regular polishing will slow down the fading, and homeowners can install UV-filtering film on windows where Tigerwood flooring is installed.
Tigerwood is an endearing material adding warmth and style to any room. Its durability makes it a smart choice that reflects a distinguished interior design style for homeowners and businesses. Install Tigerwood flooring in your home or office to create a rich and inviting atmosphere accented by the exotic patterns and colors that give Tigerwood its name.
See more related content in our article about the different types of cork flooring on this page.