In this guide we share the black vinyl windows pros and cons including what they are, reasons for and against, cost, causes of fading, and if they're a good choice for your home.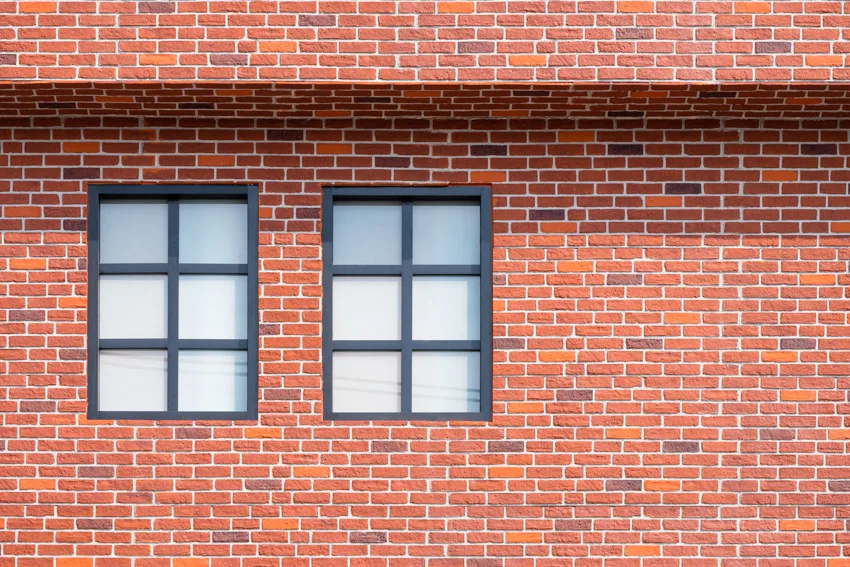 Window shopping, in its literal sense, can confuse and overwhelm first-time homeowners. For one, you have to know what type of window you would like to install. How many double-hung and picture windows is too much?
Next on your list is the material and the style of your window frames. Aside from knowing what fits your budget, your choice of material can impact the overall design of your home.
It can also affect your property value. Among these stylish windows are black vinyl windows.
What Are Black Vinyl Windows?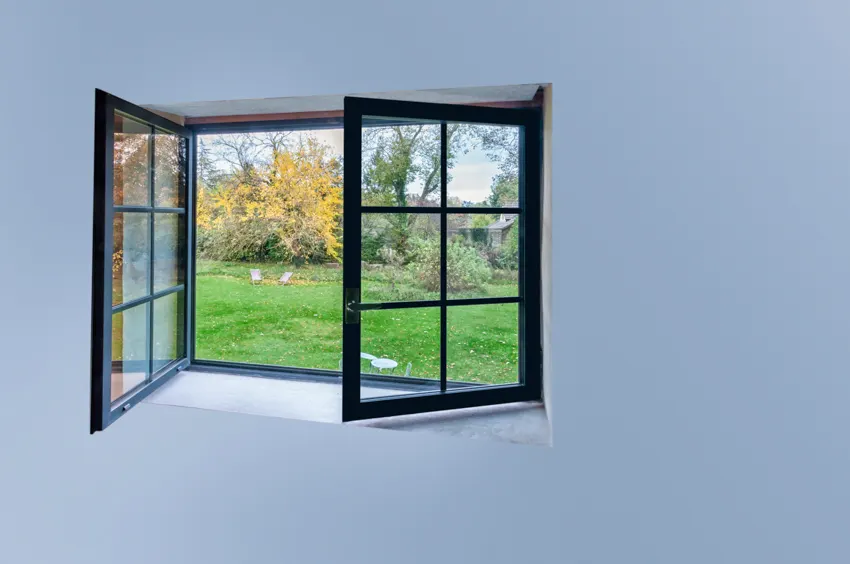 Black vinyl windows' materials are made primarily of uPVC or unplasticized polyvinyl chloride. It is similar to PVC, but uPVC is more durable for windows and doors.
Since its popularity in the 70s, black vinyl windows remain appealing to homeowners with a penchant for trendy-looking windows.
Moreover, they are a cheaper alternative to premium wood windows. But being an affordable alternative does not equate to having subpar quality though.
In fact, there are a plethora of options of varying quality and design for you to choose from. In this article, we highlight the various black vinyl windows pros and cons.
Pros of Black Vinyl Windows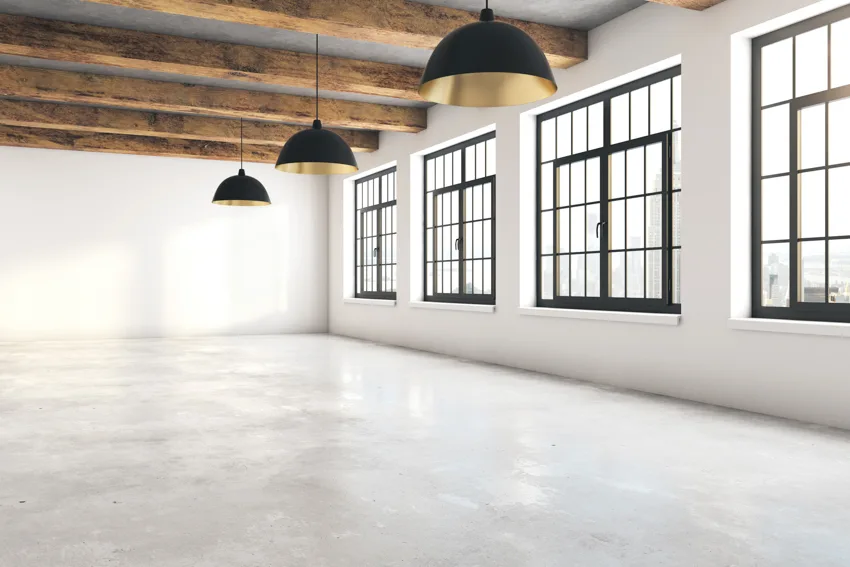 There are many reasons why black vinyl windows are still in the market after half a century. Below are the key advantages of this standard window type.
Black Vinyl Windows Add Stylish Curb Appeal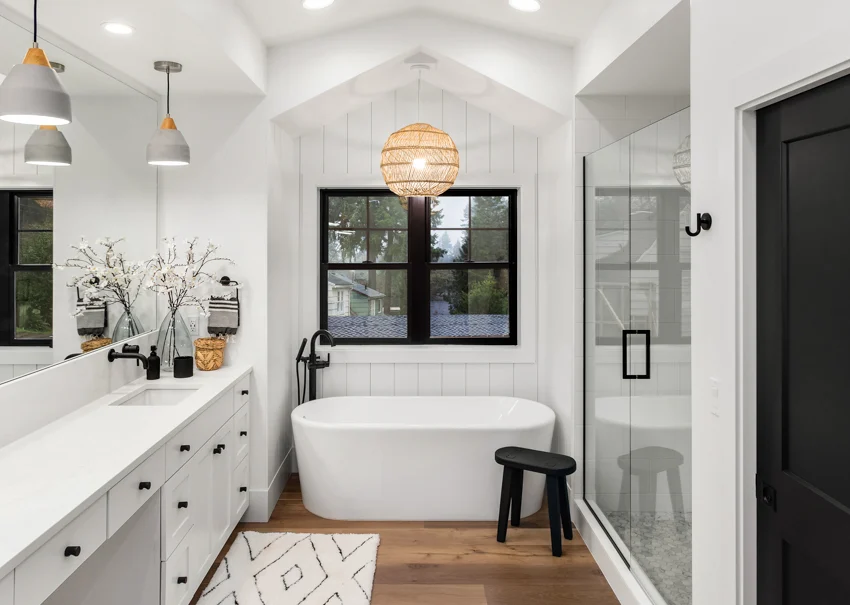 Black vinyl windows can create a clear and crisp contrast, especially on white or light-painted home exteriors.
A striking color for windows, they also evoke a touch of artistry and sophistication when matched with art-deco or chic interior design. They can be a head-turner to anyone who passes by.
In addition to their aesthetics, black vinyl windows are also versatile. They can be formed and customized in different shapes, making your home unique.
Black Vinyl Windows Are Weather-Resistant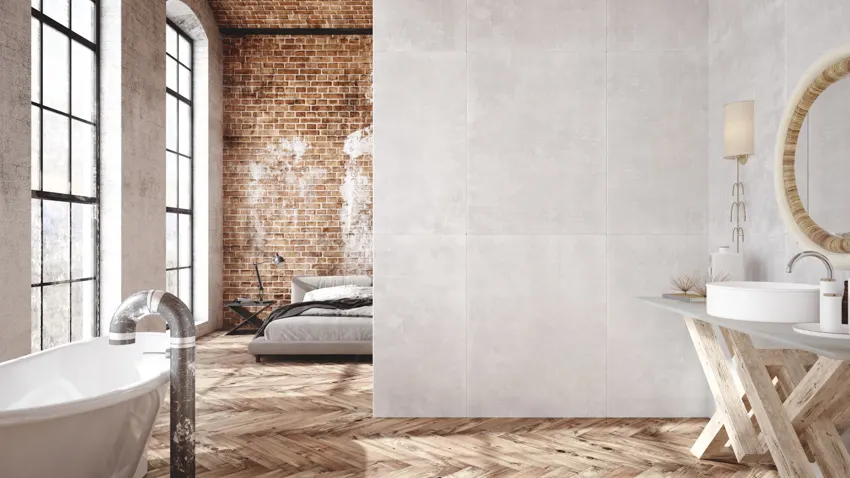 Since black vinyl window frames are nonporous, moisture cannot seep into the material.
They also remain unaffected and can withstand rains compared to wood that expands and contracts because of the weather. As a result, you avoid rotting, rust, or mold problems.
Easy to Maintain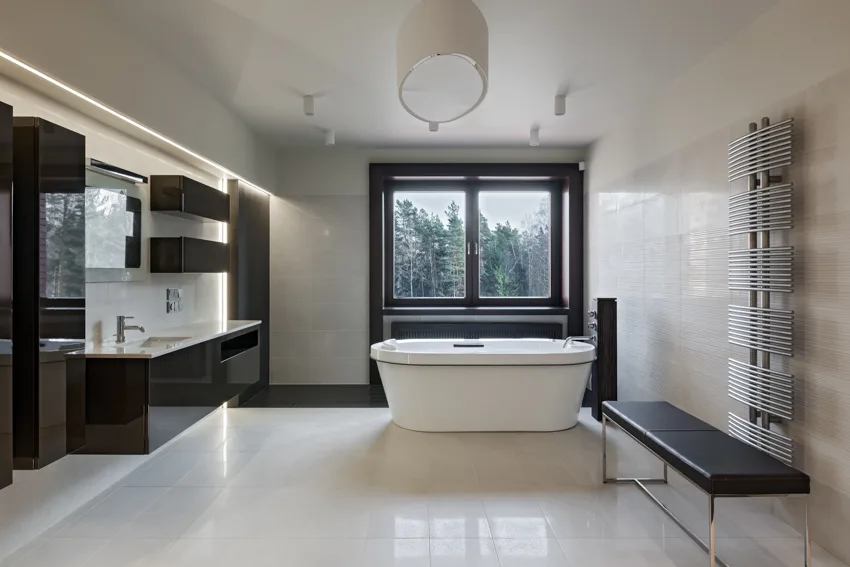 Because of the smooth surface of black vinyl windows, it is difficult for dirt and grime to stick on the surface. And when they do, you can easily clean them with a rag and warm water.
While wood boasts unrivaled natural beauty, a black vinyl window wins in the maintenance department by miles. Keep your windows pristine by cleaning them regularly.
Energy Efficient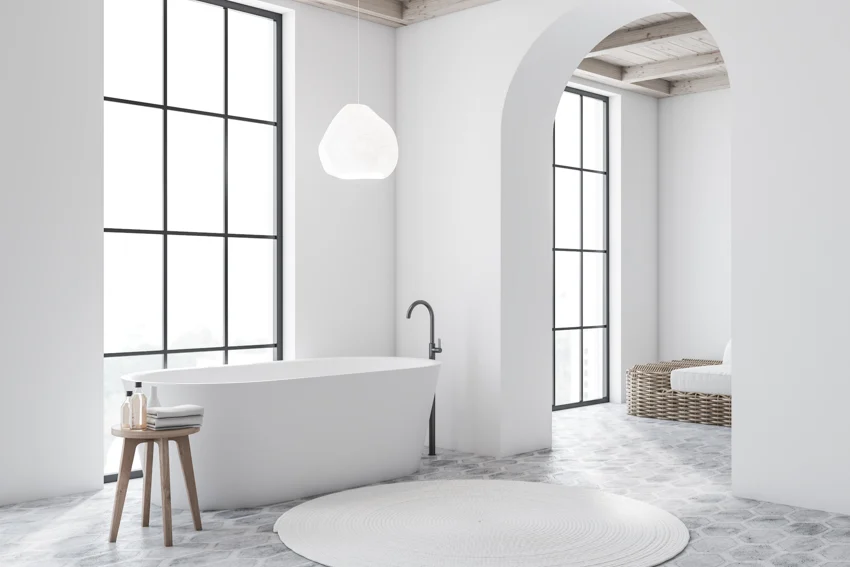 Some vinyl windows do not come with insulation. If this is what you have at home, you can always add insulation into the cavities of the frame.
The glass part of black vinyl windows also usually uses Low-E glass. This type of glass reduces the emission of harmful UV rays without compromising the amount of brightness that enters your home.
Cons of Black Vinyl Windows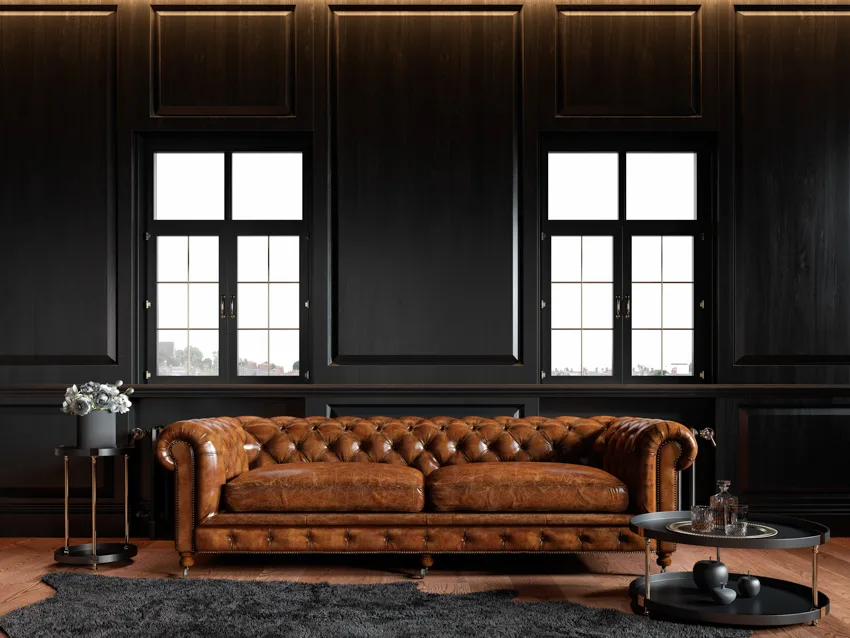 Here are some minor yet vital-to-note disadvantages before purchasing black vinyl windows.
More Prone to Sun Damage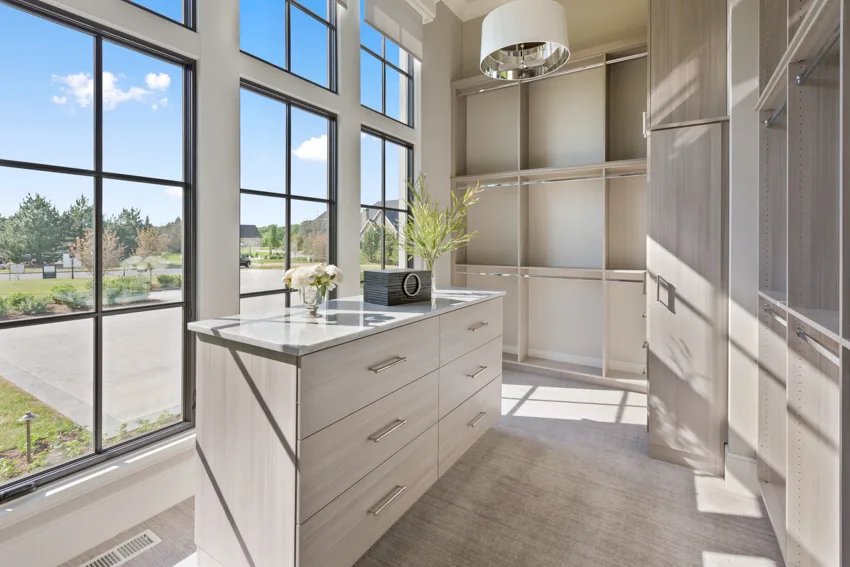 Black vinyl windows may be stylish, but their color can compromise their durability. Since black color absorbs more light, they can fade faster than windows with light colors.
They can also be dangerous to touch, especially during summer when the temperature reaches an all-time high. As a result, the heat gets transferred to the glass and affects the overall integrity of the window.
If you live in a tropical climate area, consider shifting to white vinyl windows instead. Otherwise, you can also buy UV-protected black vinyl windows with UV-resistant glass in the market.
Although pricier, they do a better job at insulating against heat.
Shows Dust and Dirt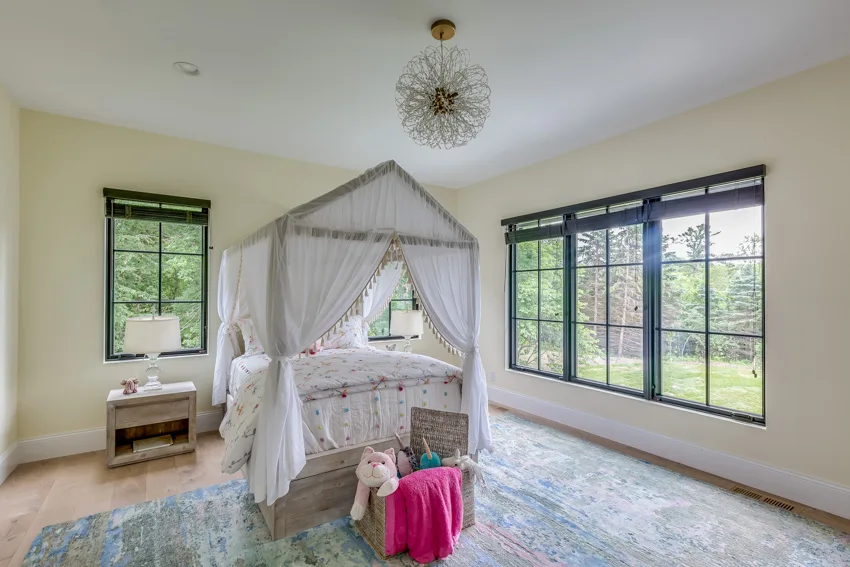 When choosing your windows, it is crucial to think of your interior and exterior design. If not, they can clash and may seem out of place.
Another problem is, specks of dust and prints are easily visible on black window frames. Consider other light-colored materials that can easily blend with different colors if you want to play it safe.
Black Vinyl Windows Cost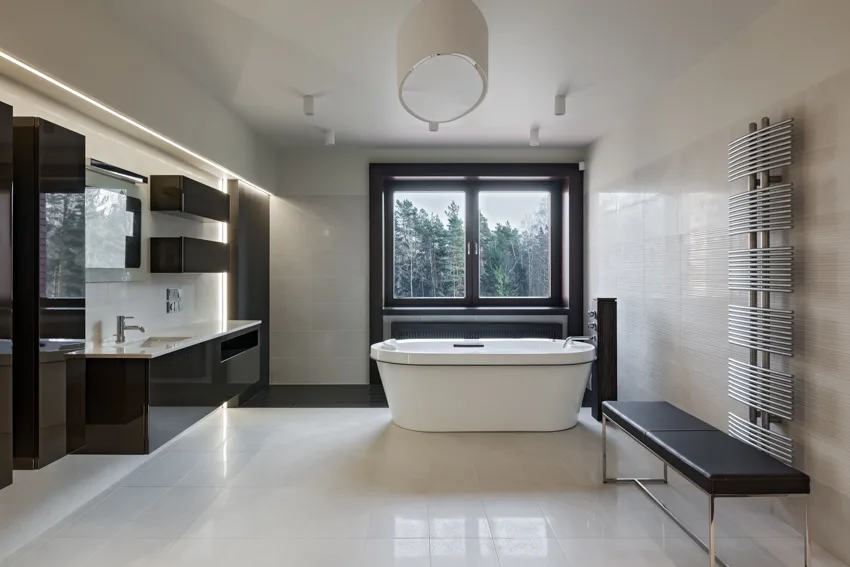 The national average for vinyl windows cost $550 for a double pane or double hung window. But the price may vary depending on your window type and size.
Decorative vinyl windows play around $150 to $1,000, while picture vinyl windows can cost as high as $1,500. Vinyl sliding windows are worth $600, and vinyl bay windows can set you back between $1,500 and $4,500.
The color is also another factor in your window's cost. Black-colored windows are usually more expensive by 10 to 16 percent than white ones. This color is in demand for those who want a premium-looking house, hence the price.
Causes of Fading in Black Vinyl Windows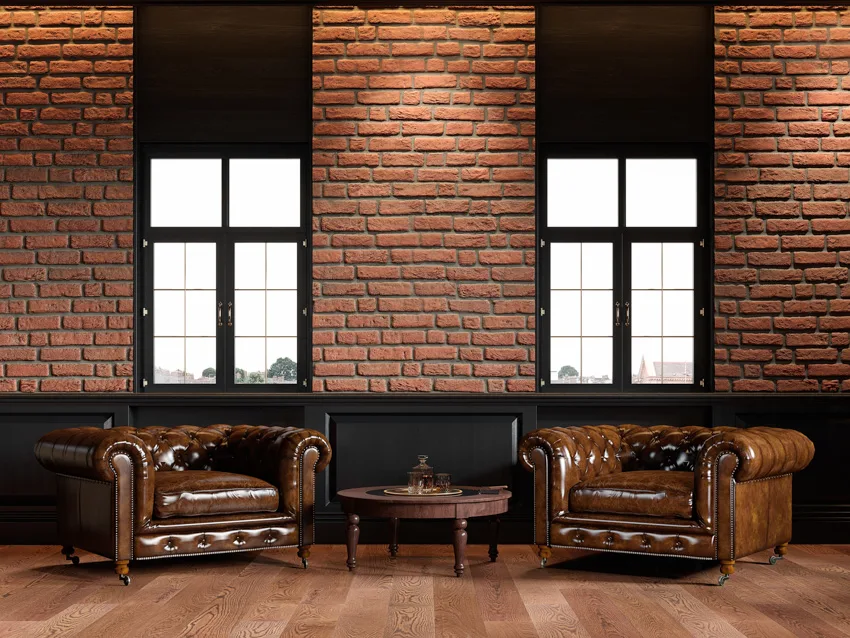 Black vinyl windows absorb more light, causing them to fade faster than other light-colored windows.
This can be a problem if you live in a tropical climate. On average, fading begins after 10 to 15 years of exposure to sunlight.
A quick trick to bring your black vinyl windows to life? Paint it.
Start by cleaning your window frames to remove dust and dirt, followed by sanding. Once sanded and dusted, you can apply a coat or two of vinyl-friendly primer.
After which, you can repaint them with black vinyl-safe paint. If you want to avoid the mess, have someone professionally paint them for you. However, when they have become too dull beyond repair, you should determine the pros and cons of replacing them or going for new construction windows.
Are Black Vinyl Windows a Good Choice?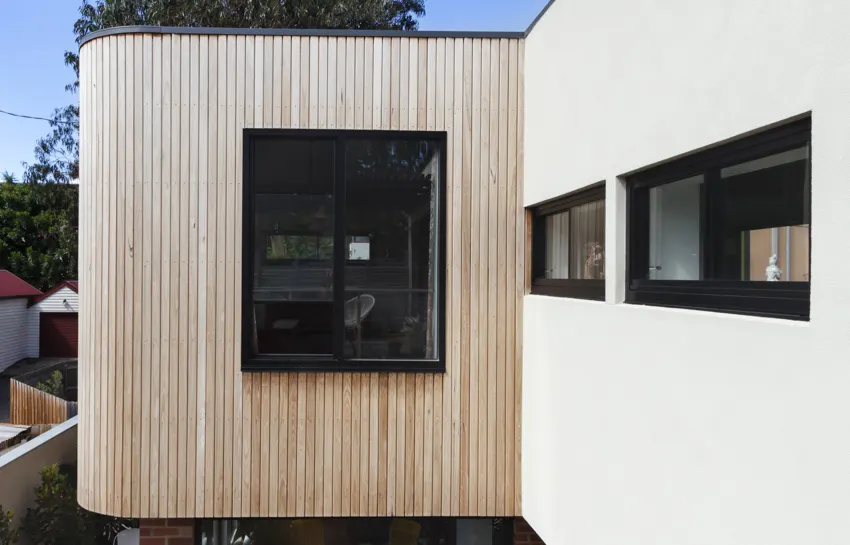 Even with these black vinyl windows pros and cons, it can't be denied that they can be a perfect design statement. Not to mention, a sophisticated look will always boost your home value. Ultimately, your budget, design preference, living environment, and maintenance will affect your decision.
If you choose to have them, it is better to leave them exposed with no curtains. This way, the black frames are highlighted. Strategize on which areas or rooms are okay to have bare black vinyl windows.
Some suggested places are in the kitchen, near the patio, or in the living room with a view. See more related content in our article about the different types of windows on this page.