Here's the pros and cons of prefinished hardwood flooring including what is, its benefits, disadvantages, cost, and tips on refinishing and maintenance of prefinished floors.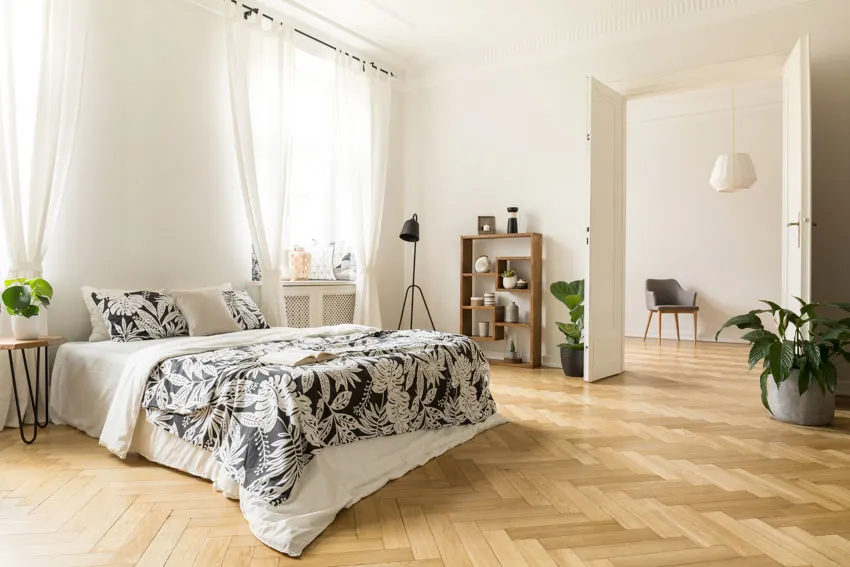 According to a market analysis by Grand View Research, a market research database, there is a steady growth in the demand for wood flooring in North America. In fact, the wood floor market had a value of $4.6 billion in 2019.
With the intrinsic characteristics of wood, it is easy to see why the demand among residential and commercial property owners continues to rise. They last for many years, are durable, and boast an unmatched natural beauty.
Not to mention, properties fitted with beautiful wood flooring increase in value. Because of these, among the popular types of wood flooring are hickory, maple, and oak.
But aside from choosing the wood, a priority on your list is selecting the best hardwood type: unfinished hardwood and prefinished hardwood.
This article explores the key pros and cons of prefinished hardwood flooring.
What Is Prefinished Hardwood Flooring?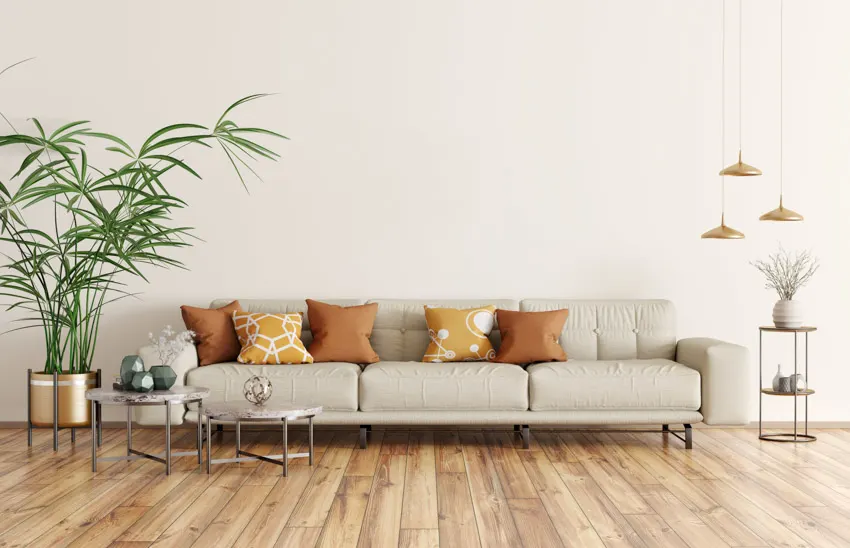 Prefinished hardwood goes through the complete process of treatment in the factory. This process includes sanding, staining, and coating for additional protection, making it a straightforward task for homeowners to install.
Prefinished hardwood has been around for almost a century, addressing the growing demand for quick home improvement solutions. They are also versatile as you can lay them on different subfloor types made from wood, concrete, and tiles.
But avoid installing them over particle board subfloors or in areas with high moisture, like the basement and bathroom.
Prefinished vs Unfinished Natural Wood Flooring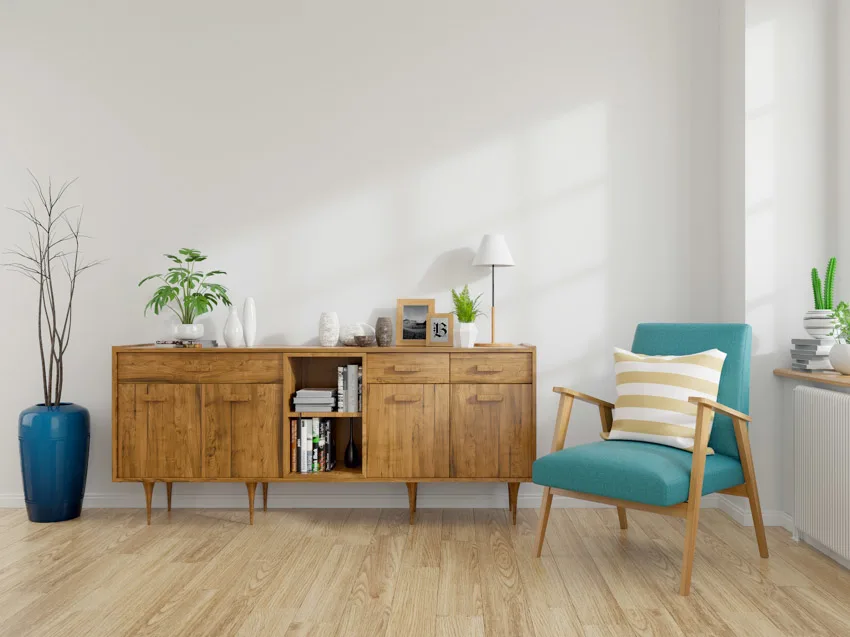 Unfinished hardwood is the total opposite of prefinished hardwood floors. Unfinished floorboards are essentially unprocessed, leaving you to do the job from sanding to finishing.
You might wonder why homeowners prefer this type and forgo convenience? One that comes to mind is customization. Sometimes, their preferred style or stain may not be available in their area.
But keep in mind that choosing this type of hardwood finish will take a week or two to complete, from sanding to coating and staining. Sanding the floor alone can take days, especially if you have vast floor space.
Installing an unfinished hardwood floor is also not a job for the inexperienced as it can be labor-intensive, thus requiring professionals.
Finished Wooden Planks Benefits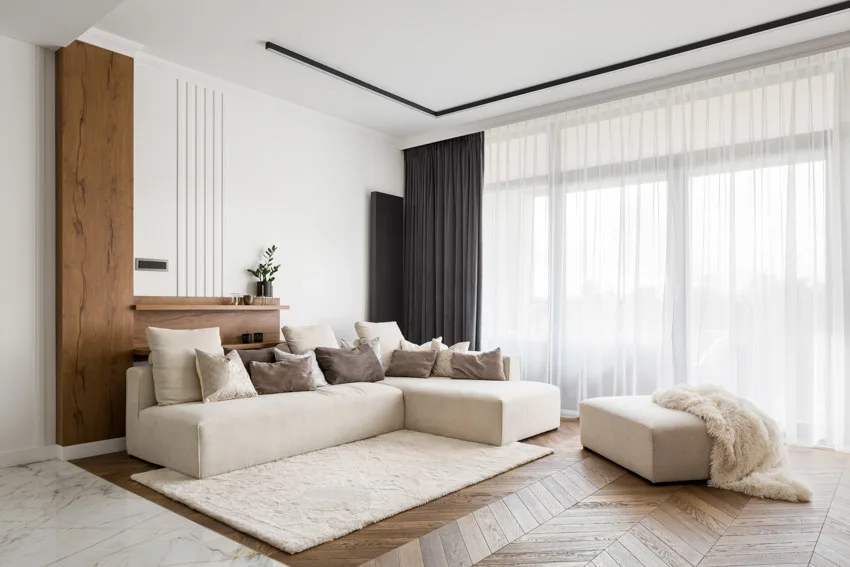 There are reasons prefinished hardwood has been around for decades and is more favored than other hardwood floor types. Below are the top benefits that they bring.
Pre-Coated Hardwood Is Highly Convenient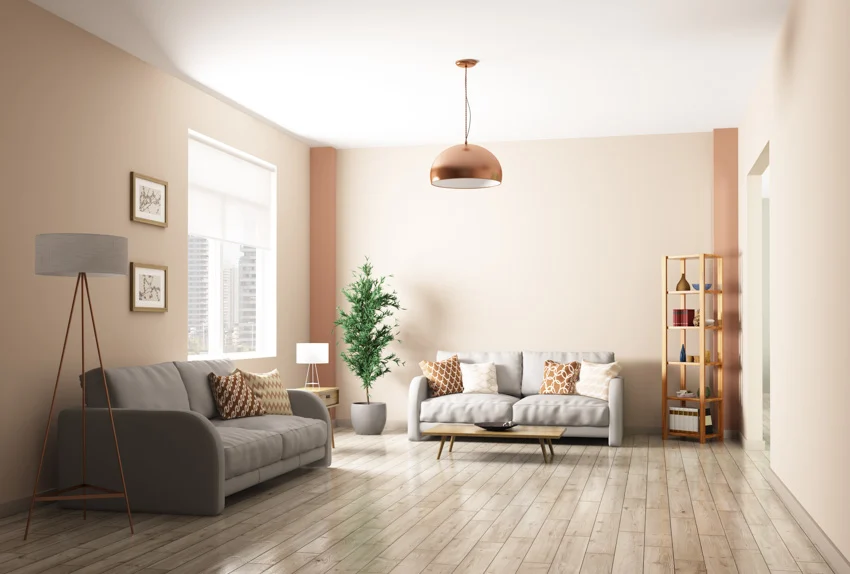 Installing a hardwood floor is challenging. Thanks to their density and porosity, the method to secure them on your subfloor vary.
Additional protection on unfinished hardwood is also required to avoid damages and endure foot traffic.
But with prefinished hardwood, the job is more than halfway done. All you have to do is install the boards on your subfloor. You can finish this task in one to three days.
Your neighbors will appreciate you for not having to use loud and noisy sanding machines.
Pre-Treated Wood Boards Is Eco-friendly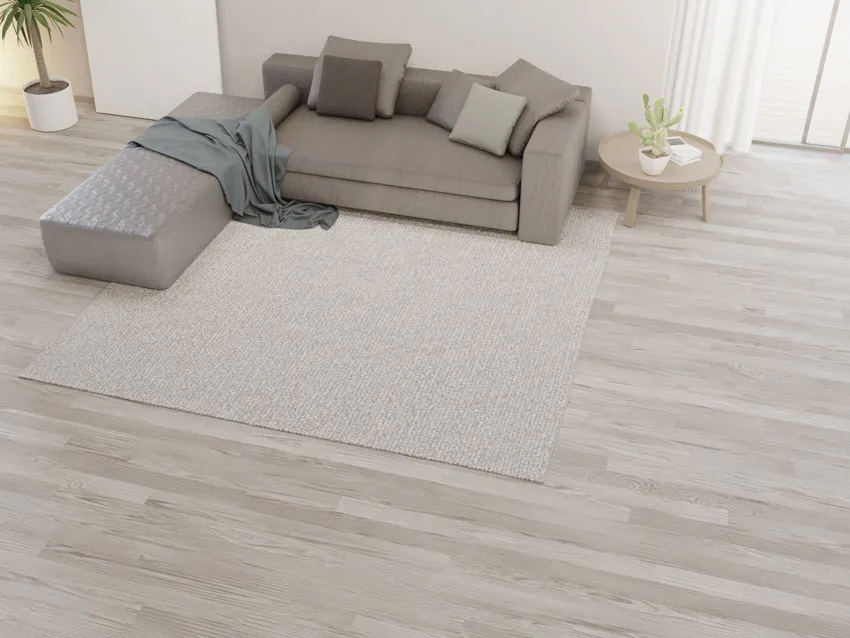 The innovation in flooring materials ushers abundant options that are less hazardous to your health and the environment.
With advanced technology, hardwood manufacturers use non-toxic stains and coatings on the floor. The finish contains UV-cured polyurethane that also blocks off the powerful odor from the wood. You can rest easy knowing that the quality of your indoor air is safe.
You Can Expect a Top Quality and Consistent Finish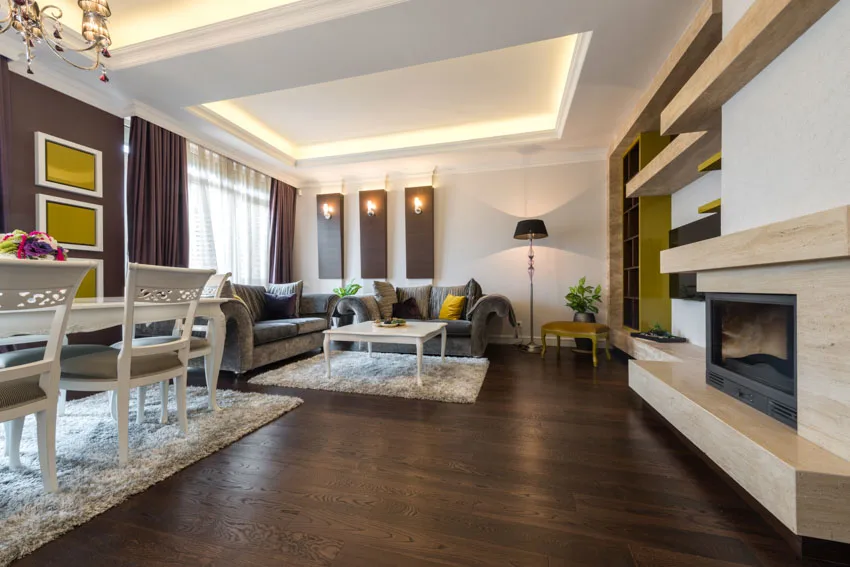 Manufactured materials boast precision. That said, prefinished hardwood boards are in top shape.
The application of coat or stain is even, ensuring that your floor will look uniform. The boards are also cut equally and beveled accurately.
Also, prefinished hardwood preserves the natural texture of the wood and its color. Read more about matching wood floors here.

Cleaning Your Floor Is Effortless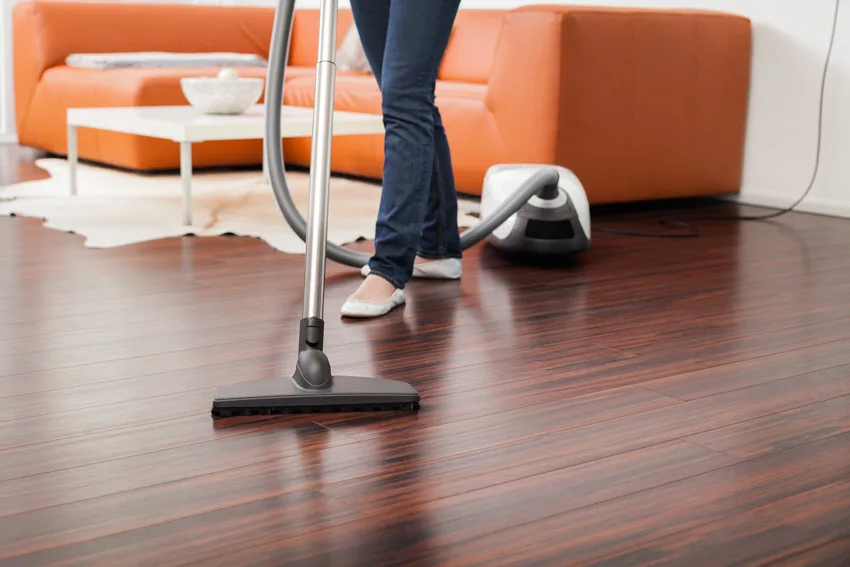 A prefinished hardwood floor contains multiple layers of protection, making it less prone to dirt. With daily sweep and regular mopping, keeping your hardwood floor clean is a breeze.
Pre-Treated Hardwood Disadvantages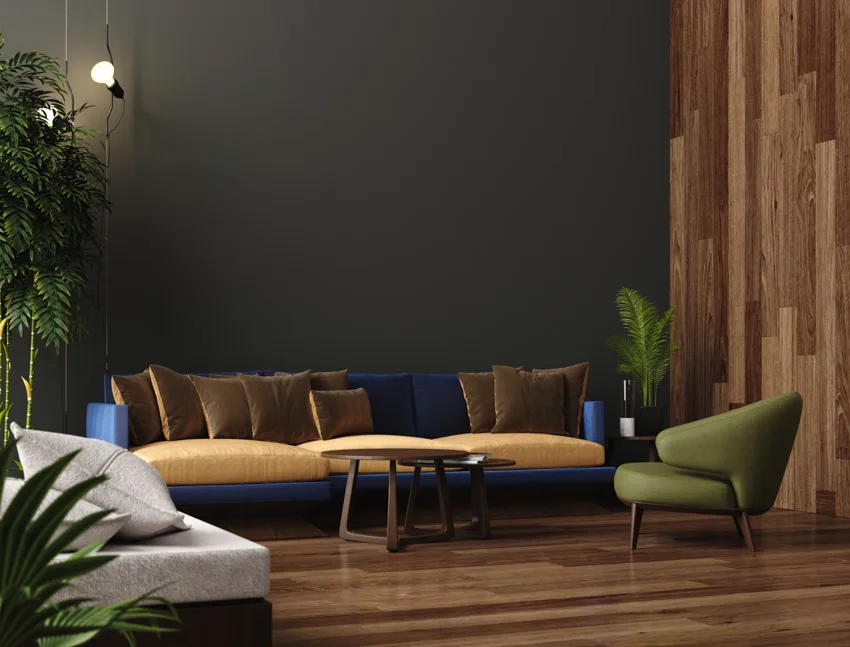 A prefinished hardwood floor is not for everyone. Here are the following prefinished hardwood flooring problems you may encounter.
Prefinished Hardwood Is Almost Impossible to Restain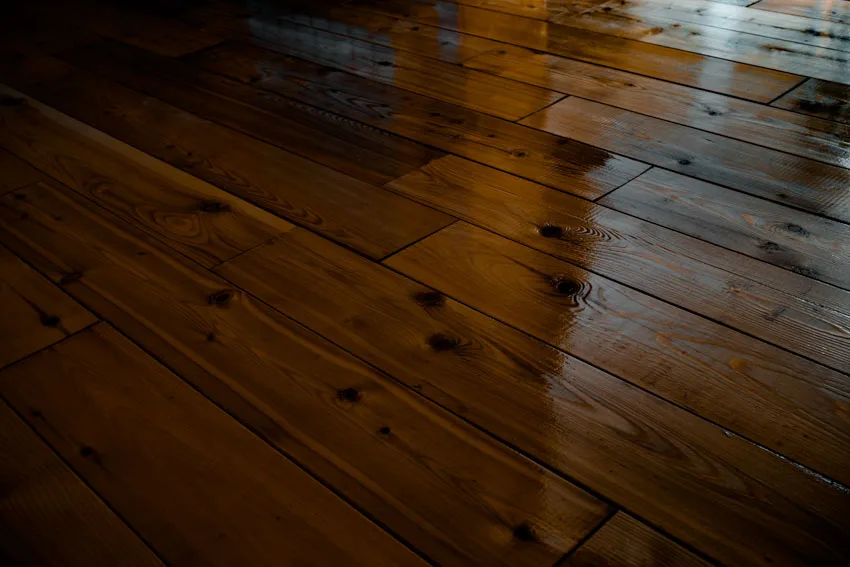 After a few years, changing the color of your hardwood floor to add a fresh look to your space may come to your mind. Doing so is not impossible, but it is also not a simple task.
Prefinished hardwood boards have a factory-grade coating that is extremely difficult to remove. Expect multiple rounds of sanding to achieve a clean base.
Some who tried to do it themselves ended up with floorboards that were sanded unevenly. Not to mention, thinner floorboards can get further damages from this process.
Tip: Call in some professionals to do it for you.
There Is Limited Size Availability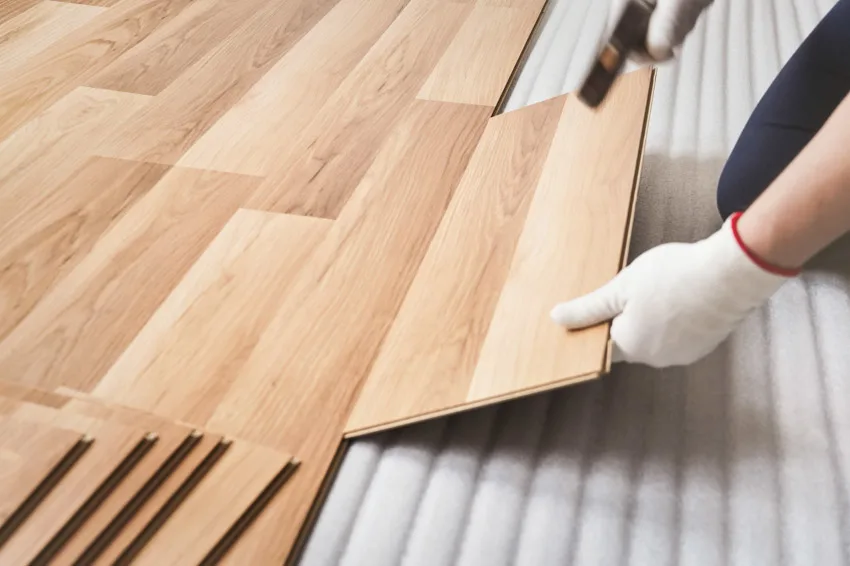 Prefinished hardwood floors come in standard sizes. Each floorboard can be as thin as ¾-inch or as thick as ⅝ inch thick. The former can be glued on subfloors, while the latter needs nails to adhere securely.
In terms of length, the average is between two and 3 ½ feet. Longer boards over five feet are more difficult to find, and if you do, they come at a hefty price.
You Cannot Seal the Joints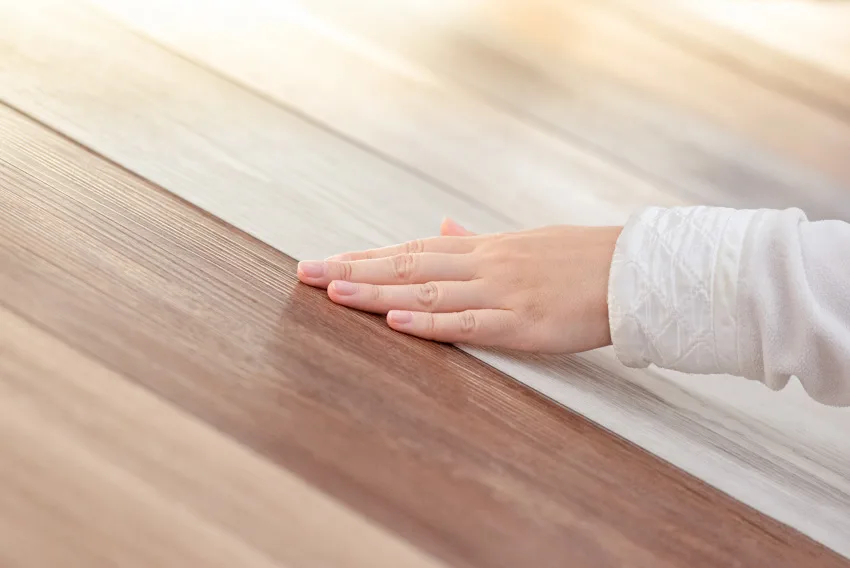 Prefinished hardwood boards are beveled or have tiny groves, allowing dirt to fall through the gaps and not collect on the board itself. While you can remove dirt between the gap by vacuuming, the joints are bare.
When these joints are exposed to water as the wood contracts and expand, they can develop molds or rot.
For this reason, it is crucial to ensure that you install your floorboards tightly. Choose the narrowest bevel edges you can find.
Pre-Finished Timber Flooring Cost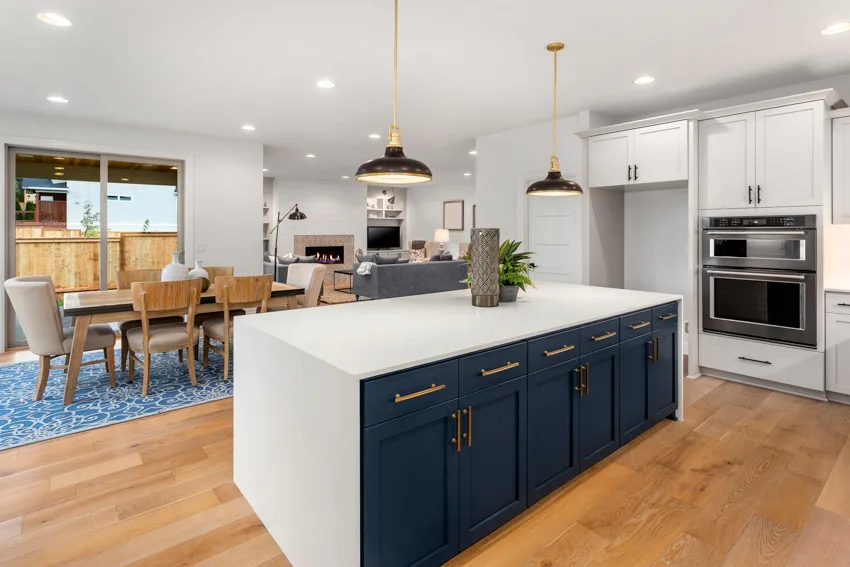 After taking a look at the pros and cons of prefinished hardwood flooring, it's time to determine if its cost is justified. On average, the cost of wood flooring is around $4,540.
For reference, buying the prefinished hardwood floors will incur about $750 to $1,000 per 100 sq. ft.
The price will differ depending on the grade of the wood that you pick and your supplier. Some come with at least 25 years of warranty, UV-resistant coating, and other features that can affect their price.
Additional materials, like adhesives and installation materials, can cost you $35 to $45 per 100 square feet on top of the floorboard cost. But, how about labor costs?
Labor Cost to Install Pre-Treated Hardwood Boards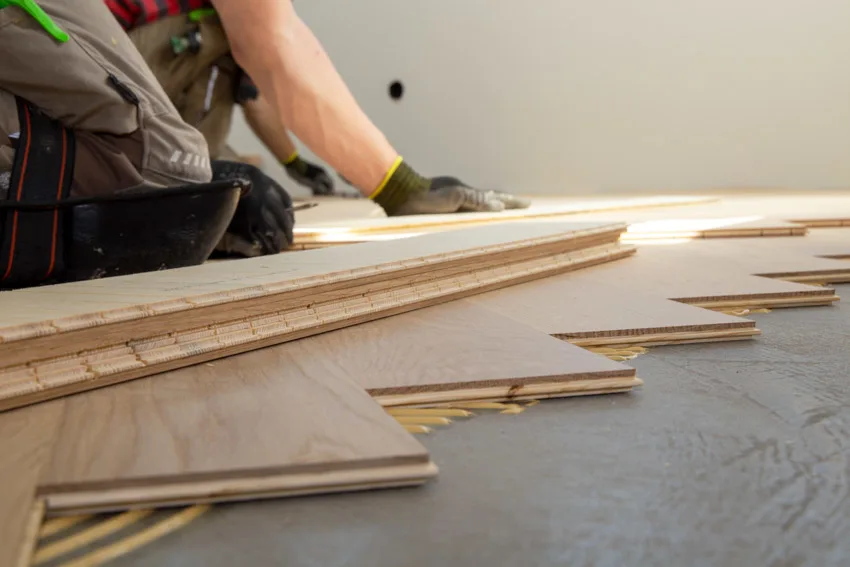 The labor cost to install prefinished hardwood flooring ranges between $6 and $12 per square foot. If you have a denser and harder floorboard surface, they are labor-intensive and incur more hours.
But overall, prefinished hardwood flooring is still easier to install than unfinished hardwood flooring.
For reference, below are the cost of labor estimates for different floor areas:
• 500 sq. ft.: $3,000 to $5,000
• 1,000 sq. ft.: $6,000 to $12,000
• 1,500 sq. ft.: $9,000 to $18,000
Refinishing Factory-Finished Timber Floors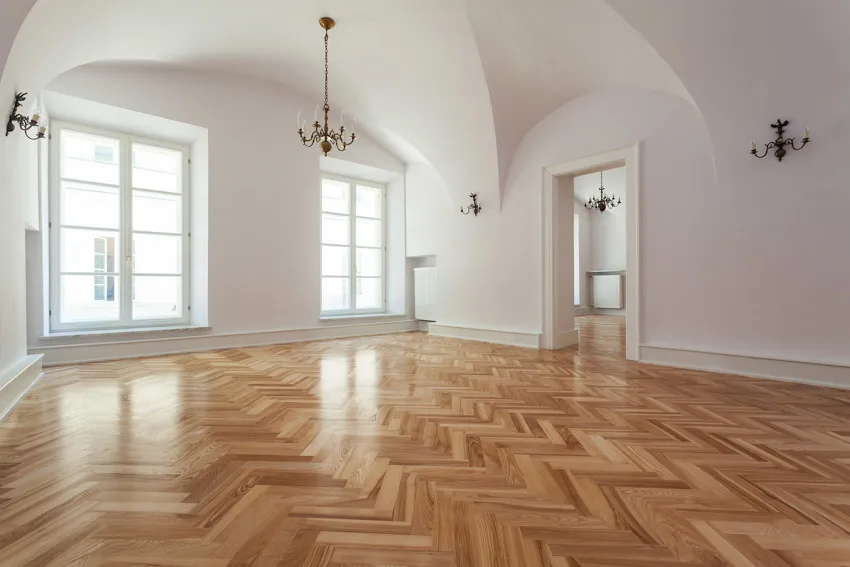 As mentioned previously, refinishing your prefinished hardwood flooring is possible.
But before doing so, you need to ensure you have at least ⅛ inch thickness from the top to the tongue. Thicker prefinished hardwood floors are more appropriate for refinishing.
Read the following refinishing steps below:
Prepare your space: Clear out all furniture from your floor space and inspect for damages. Secure any loose boards and nails in place, and pull up the shoe base molding as well.
This molding holds your floorboards intact alongside your walls.
Sand your floor: Depending on the thickness of your floorboard's topcoat, it may take multiple rounds of sanding to finish. For each round of sanding, use coarse, medium, and fine sandpapers.
Buff your floor until smooth: Remove unevenness on your floor by buffing it until smooth. Clean off the dust after buffing.
Apply stain and finish: After cleaning the floor, you can apply the stain on the wood. Let it dry completely before applying the finishing coat.
Pre-Lacquered Wood Flooring Maintenance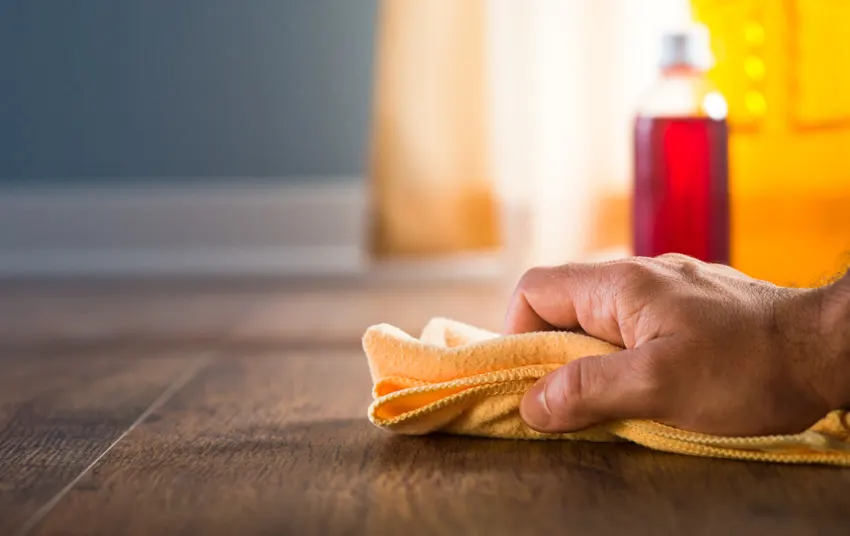 After determining the pros and cons of prefinished hardwood flooring, you should know how to properly maintain it.
Unlike furniture and decors, these floors are expected to last in peak condition for a few decades. Because of this, it is vital to take some necessary steps to extend their longevity.
Cleaning Prevarnished Timber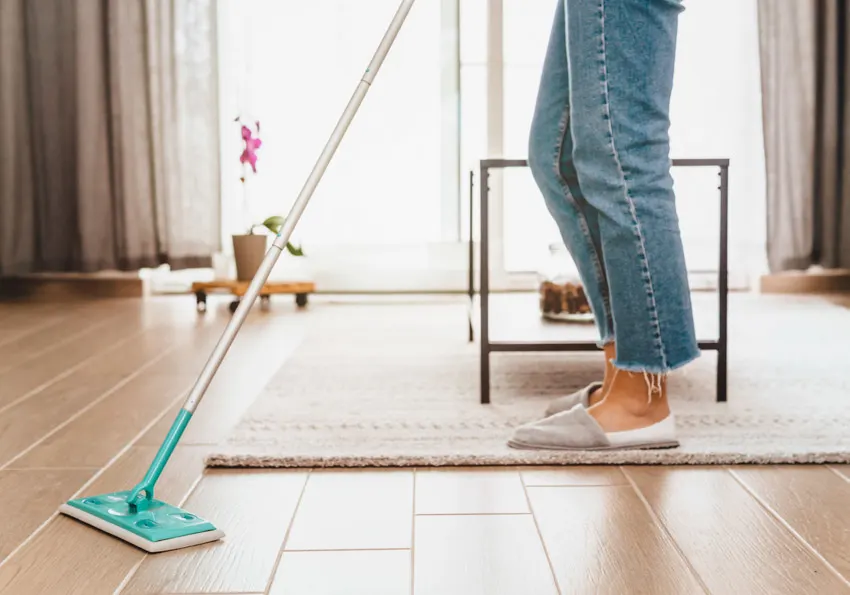 Nothing beats sweeping your floor daily and mopping it at least twice a week to avoid dirt from sticking on the surface.
Vacuuming is also great to remove the dust in between the joints of the floorboard. A caveat, do not use water when cleaning your floor as the prefinished hardwood floor may deteriorate faster. Instead, you can apply floor wax while polishing now and then.
How to Fix Dents in Coated Timber Boards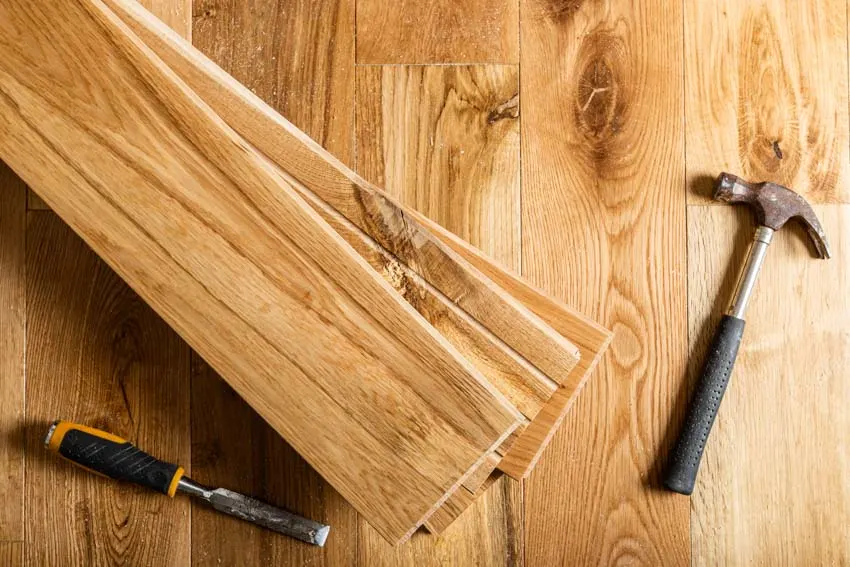 Dents are unavoidable either from foot traffic or heavy furniture. To prevent this from happening, add felt padding underneath the legs of your sofa and other heavy pieces of furniture. This tip will also keep furniture from sliding on wood floors.
But if you already have a dent on your prefinished hardwood floor, you can benefit from fill sticks. Fill sticks or floor wax sticks quickly fill the chipped wood on your floor.
Clean the dent from dust and remove any wood chip that is protruding. Apply the fill stick that matches the color of the wood, and when dry, scrape off the excess wax.
Sealing Prefinished Engineered Hardwood Floors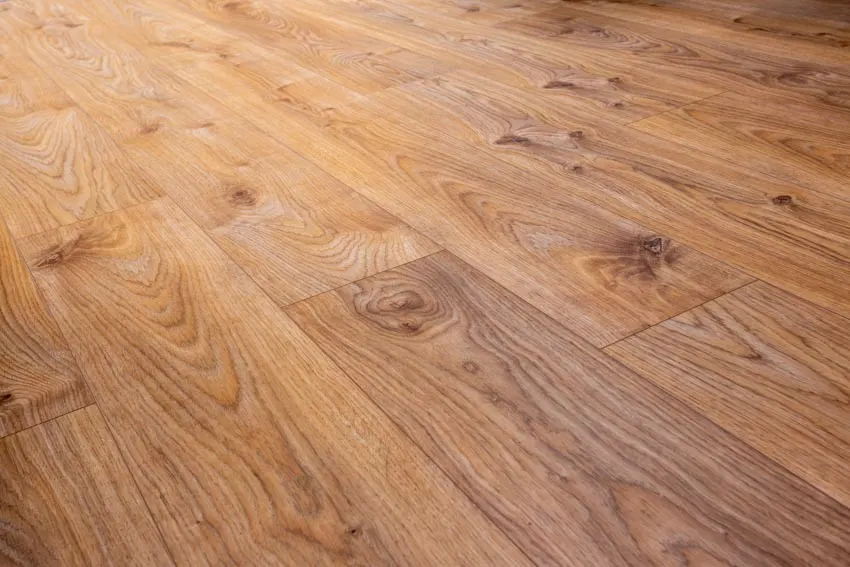 Although prefinished engineered hardwood floors are sealed, adding another coat is a good idea.
Doing so is beneficial on hardwood floors that are more prone to water than other types, or a decade has passed. When you do, choose a zero-VOC sealer to avoid toxic fumes.
See more related content in our article about the different wood floor patterns on this page.