Here we share our matching hardwood floors guide including effective tips, factors to consider, and how to match hardwood to vinyl and laminate.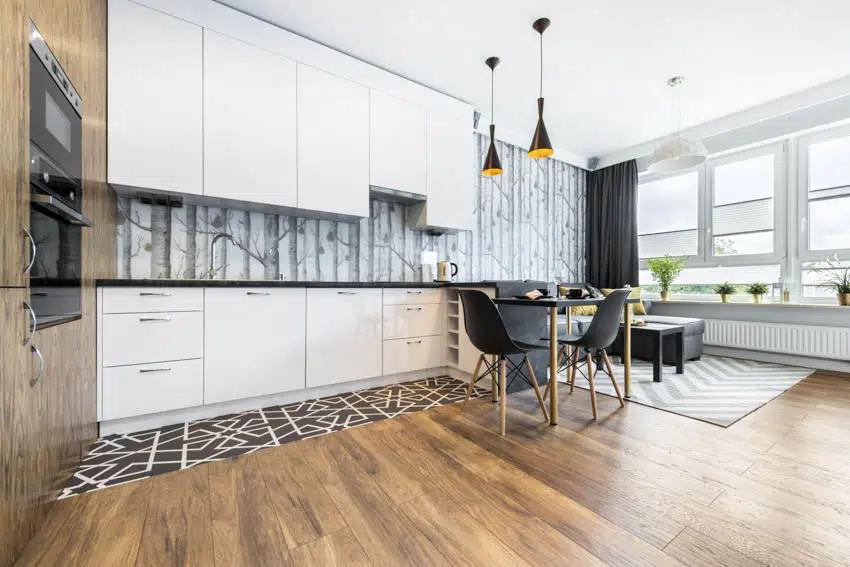 Installing hardwood floors is generally one of the most selected options by homeowners, especially those who are living in mid to high-end houses. However, one other trend that starts to get people fascinated is by matching hardwood floors.
Well, matching hardwood floors isn't that difficult to do. It is actually a great idea to enhance the appearance of your flooring. However, it also has a few downsides.
There are several ways on how you can match hardwood floors with new or existing ones. In this article, you'll know some of the tips and reminders that will guide you in ascertaining a faultless transition and a well-polished flooring appearance.
How To Match Hardwood Floors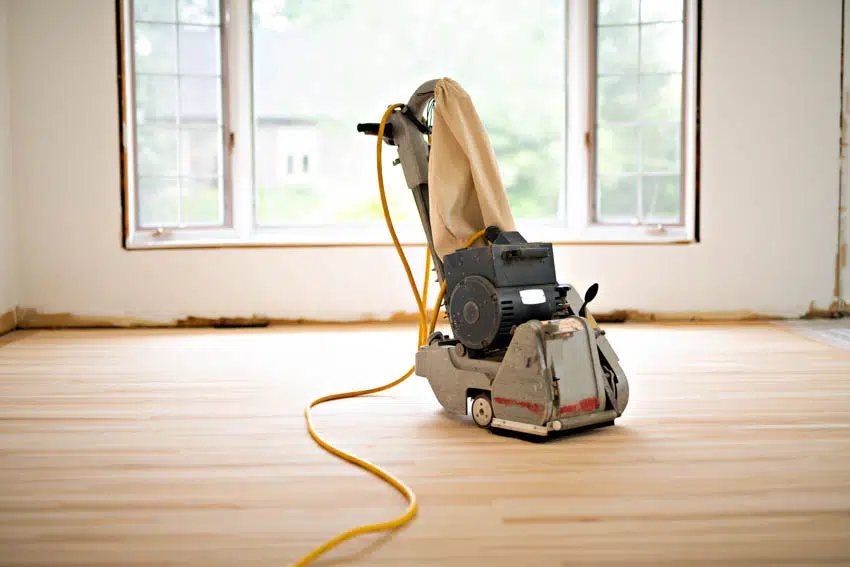 Below are some of the tips you can try to effectively match hardwood floors:
Match The Tones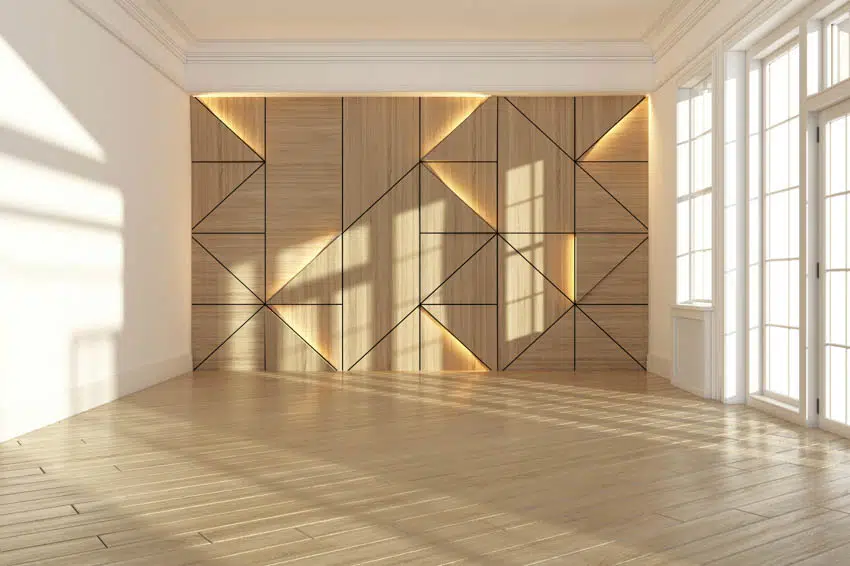 When the tones of your current hardwood floors are already fading, you could try to match other floor types with similar tones. Try to look for other samples that are in the same color variation, then start pairing them with your current hardwood floors.
Ensure that you're selecting the closest color to perfectly match it to your hardwood flooring. The color you'll select does not necessarily need to be 100% the same with your hardwood floors' tones as your furniture, carpets, and other accessories can conceal those little color dissimilarities.
Custom Staining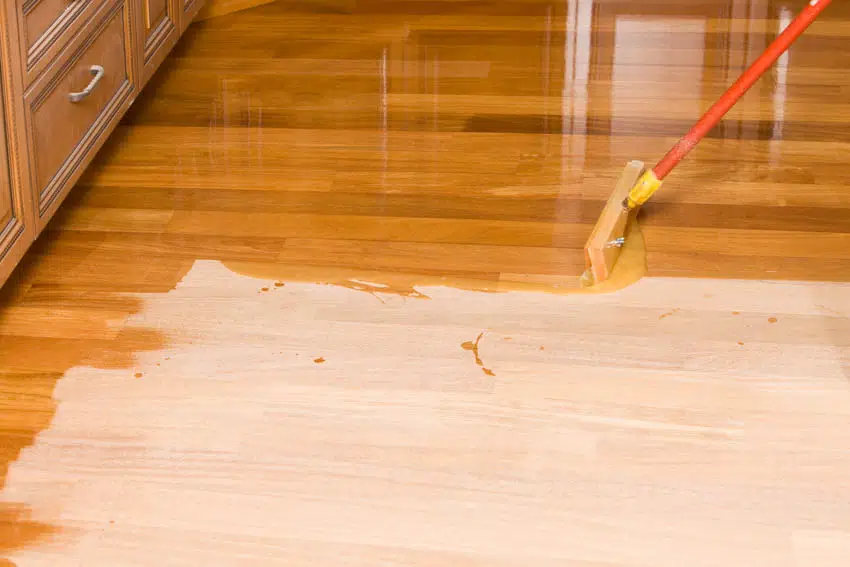 If your hardwood floors are extended, it is not that advisable to stain and sand both the current and newly concealed parts simultaneously.
What's more logical is to just have a custom-mixed stain that's matched to the current hardwood's stains.
This activity usually involves mixing customized stain colors until the mixture starts to match the faded tones and stains of the current hardwood floors. Read more about our guide on the different types of hardwood floors here.
T-molding Process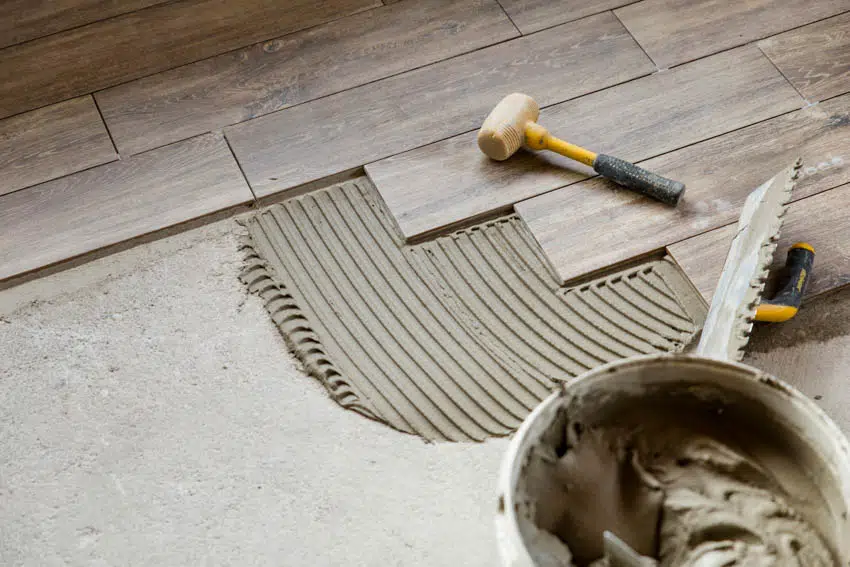 Numerous interior designers and experts aren't a fan of combining different types of wood flooring as this will make the rooms inside your house feel disordered and directionless. However, one way to fix this issue is by the T-molding process.
This process is normally used to bridge gaps found in hardwood flooring. This is also generally used in doorways to cover up uneven and odd cuts that are caused by 2 different hardwood flooring installations.
The T-molding process highlights a narrow channel that slithers between 2 gaps in the hardwood. After that, it will conceal the area using a rounded or square trim piece that almost levels to the current hardwood floors.
Hide Floor Imperfections Using Stain Pens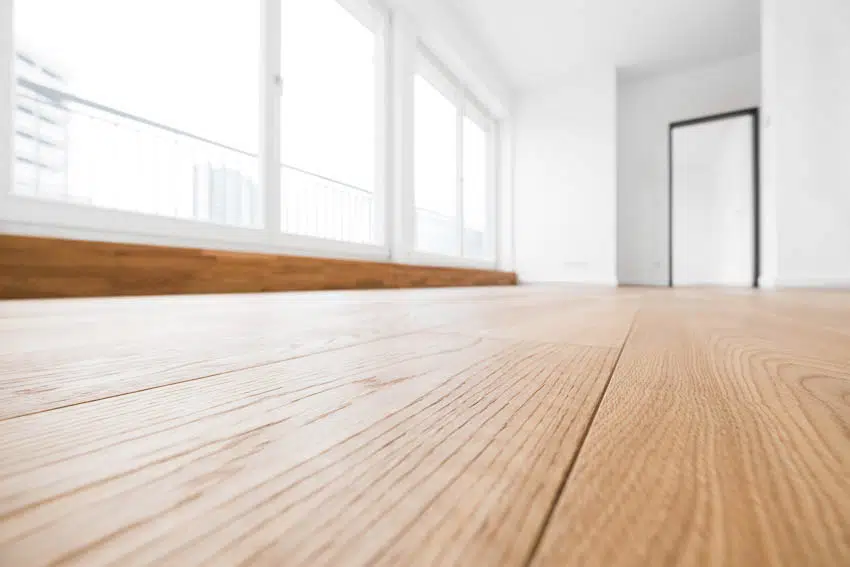 Hardwood floors over time will start to get scratches and nicks. And these would make your hardwood floors look like they're aren't connected. But these isolated issues could be concealed by using stain pens.
Stain pens work almost the same as paint pens. You just need to start pressing the white tip downward to let the stain drench the tip.
Use the stain pen to fill in all the floor blemishes and scratches. Make sure to remove all the excess stain using a slightly wet rug.
Once the stain gets dry, you can try putting a supplementary coat until all the blemishes are starting to get unnoticed.
End-Molding Process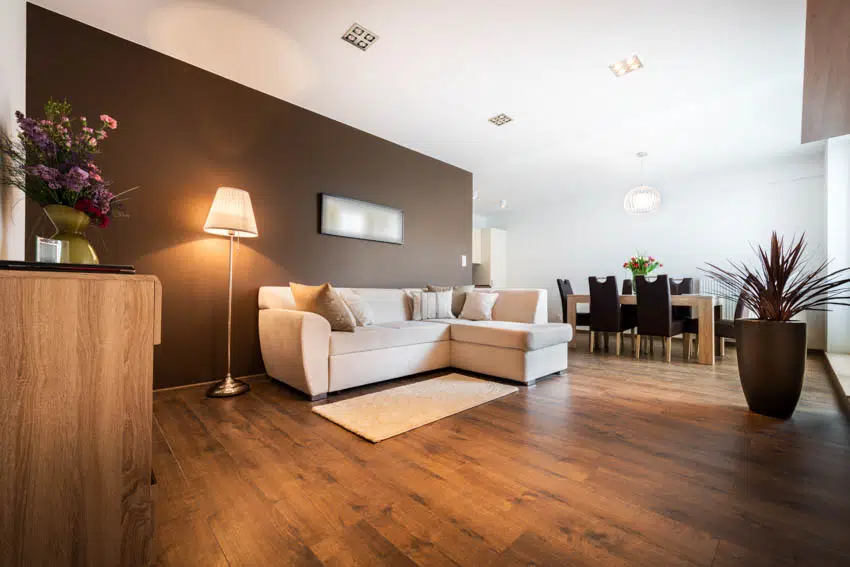 This process transitions hardwood with other wood materials or architectural highlights. The end-molding process is generally useful with any surfaces that are filled with grout or mortal. To apply the end-molding, make sure to place it out on gaps. After that, secure the area with glue.
Matching Existing Hardwood Floors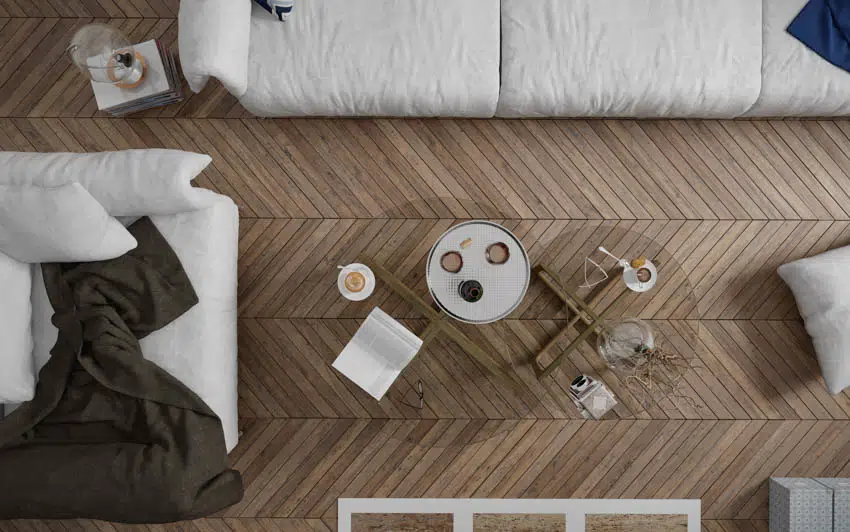 A lot of people are interested in matching new hardwood floors with their existing ones. However, others might think that this is impossible to achieve.
In reality, existing hardwood floors can be matched with either old or new hardwood floors. If the process is done correctly, the transition between the floors will look faultless.
When matching existing hardwood floors, you might need to consider these few factors:
The Species Of The Hardwood You're Installing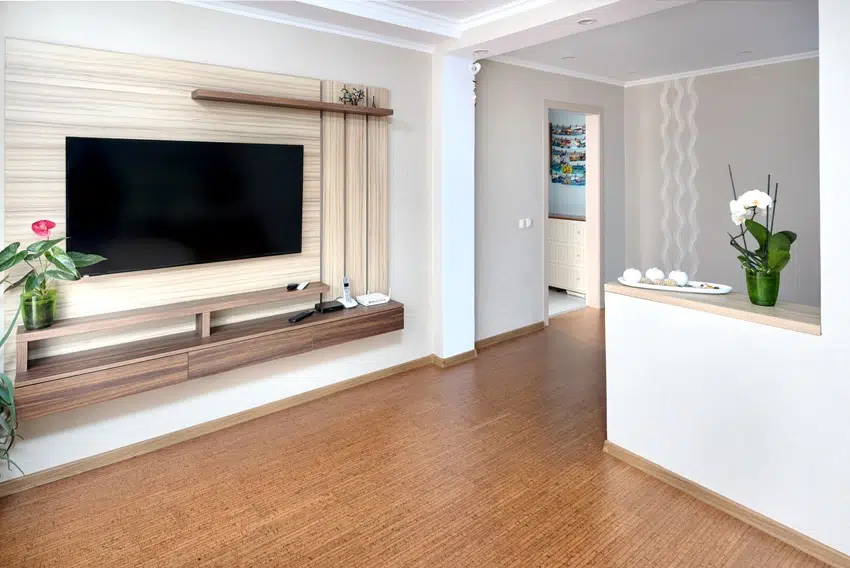 Although you're going to combine two types of hardwood floors, they might be different in terms of their species. 2 different species will not match.
Some wood species like red oak can be easy to match, but wood species like maple can be more challenging to match with other hardwood. Read more about our guide on maple hardwood flooring here.
Your Existing Hardwood Floor's Condition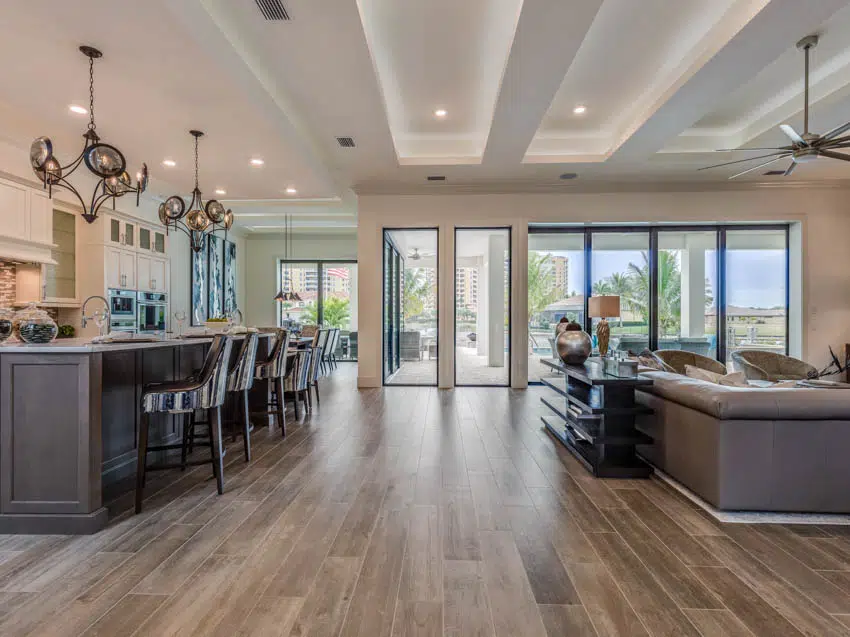 Some floor damages like huge black spots caused by water might not be fixed. However, if your existing hardwood floors are already faded, you can just sand it along with the new hardwood floor, though other homeowners are not fond of this process.
But other than this, there are no other ways to make matching hardwood floors easy. Read more about our guide on the cost of wood flooring here.
Your Existing Hardwood Floor's Age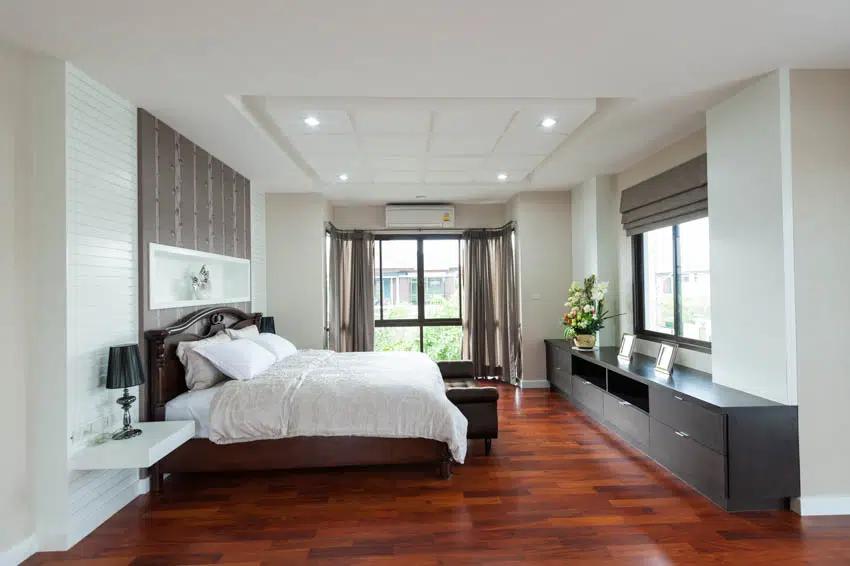 Over time, the color of the hardwood flooring will change and fade out. As an example, maple hardwood, when new, has a blonde color. But as time goes by, its color starts to appear light beige.
This will make matching very difficult as new and existing maple hardwood wouldn't look good together.
This is still possible though. There are several staining processes that might help you match your existing hardwood floors with new ones.
Matching Vinyl Flooring to Existing Hardwood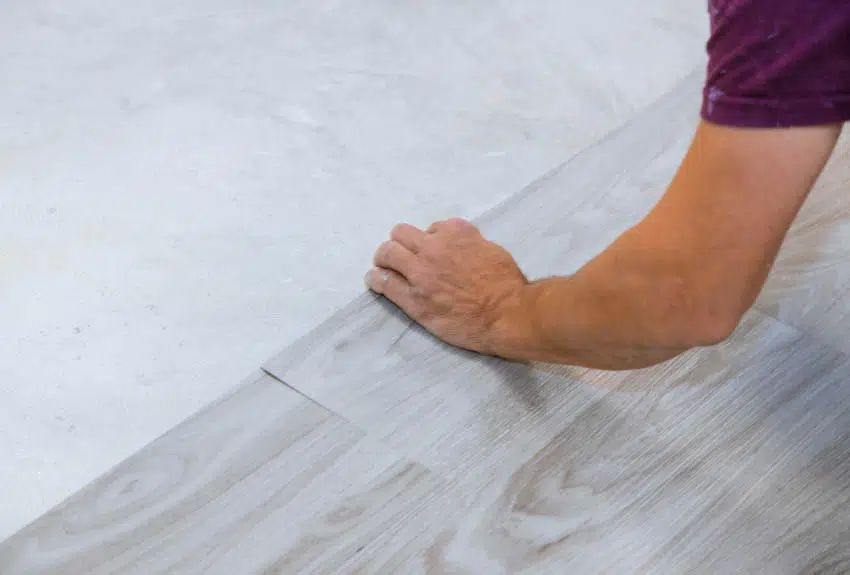 Matching your existing hardwood with vinyl flooring is possible. You can do this by applying transition strips. A transition strip is an attenuated molding piece that bridges 2 types of flooring that are different in elevation or tones.
It is a board that's placed between 2 different floors to provide a seamless and smooth transition. This process is easy if you wish to match vinyl with hardwood.
Transition strips can be installed using screws or adhesive construction glue. But remember, you need to make sure that the tones of your vinyl flooring match the color of your existing hardwood flooring.
Matching Hardwood Floors to Laminate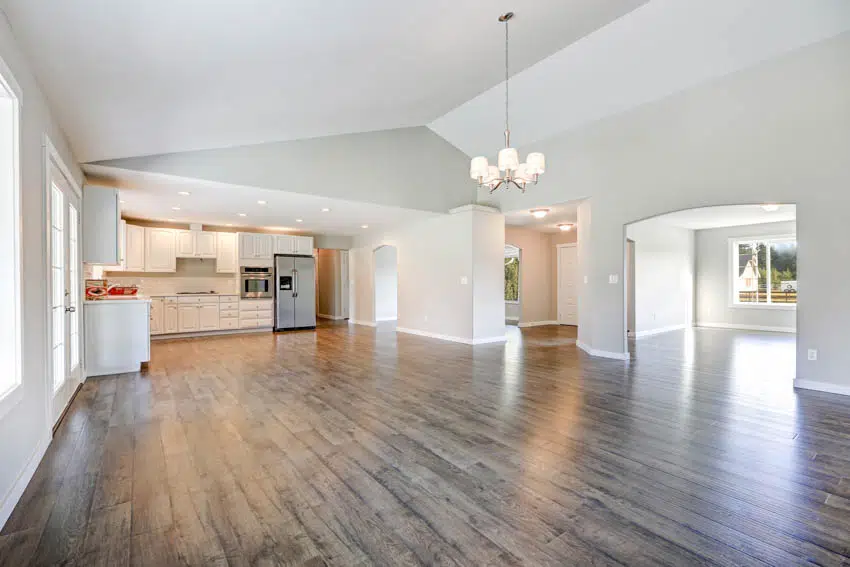 Hardwood floors can also be matched with laminate floors. You just need to make sure that their appearances are highly similar so that the transition will be unnoticeable and seamless.
To match hardwood with laminate effectively, some experts are also installing transition strips. One other thing that will make the matching process successful is by incorporating the T-molding process. See more related content at our article about laminate flooring pros and cons on this page.