Discover different types of bump out additions including what it is, how to use it for master bedrooms, bathrooms, kitchens, and garages.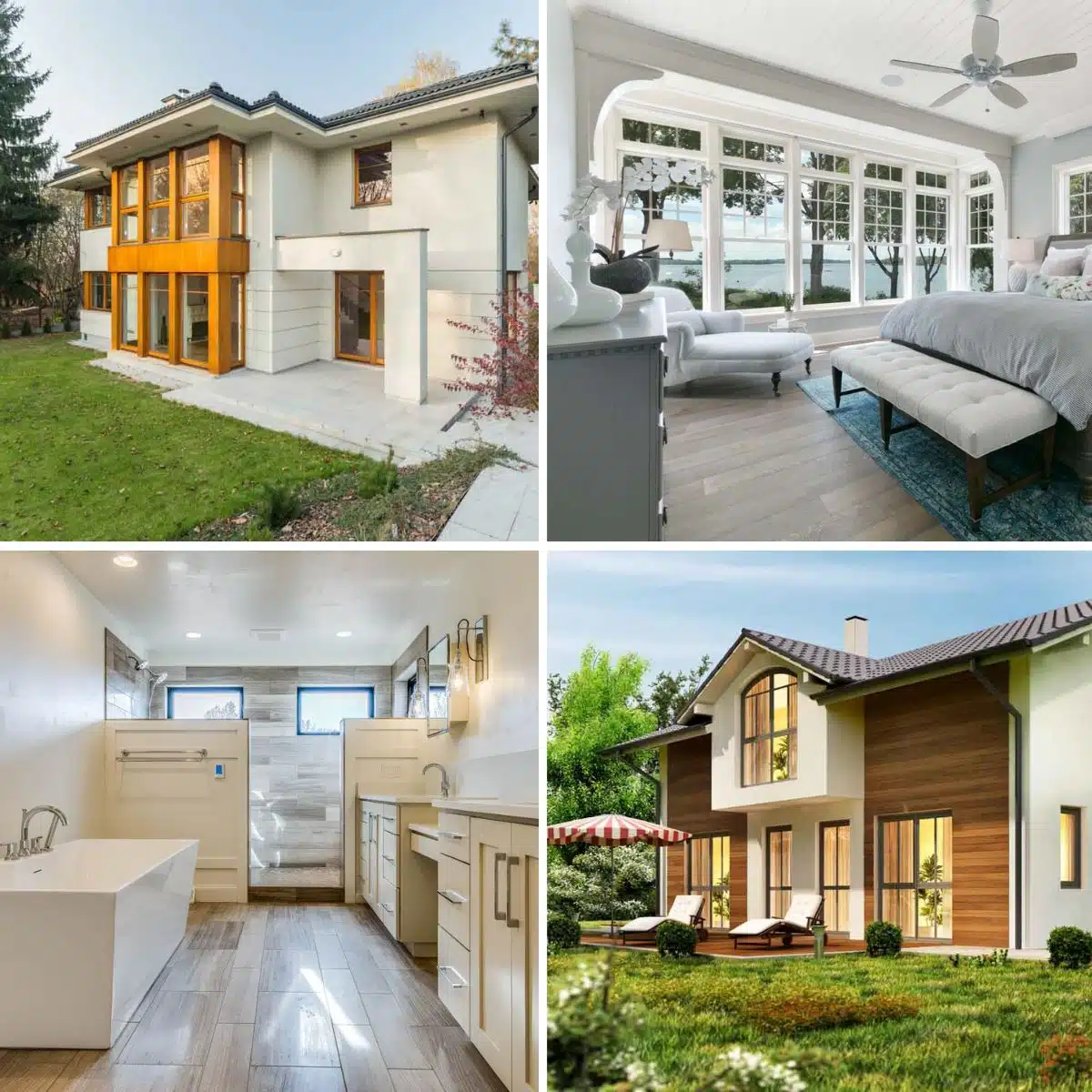 Utilizing space on a budget is possible with a bump out addition. The micro remodeling approach is popular for homeowners who have just acquired a property or want to improve an existing home due to lifestyle changes but do not have the commitment for a full renovation.
According to the National Association of Realtors, the value of a home may increase by up to 35% as a result of auxiliary dwelling units (ADUs), a category that includes attached additions.
Quicklook: Different Bump Out Addition Types
• Master Bedroom
• Bathroom
• Kitchen
• Garage
• Closet
• Second Floor
• Cantilever
• Bow orBay Window
What Is A Bump Out Remodel?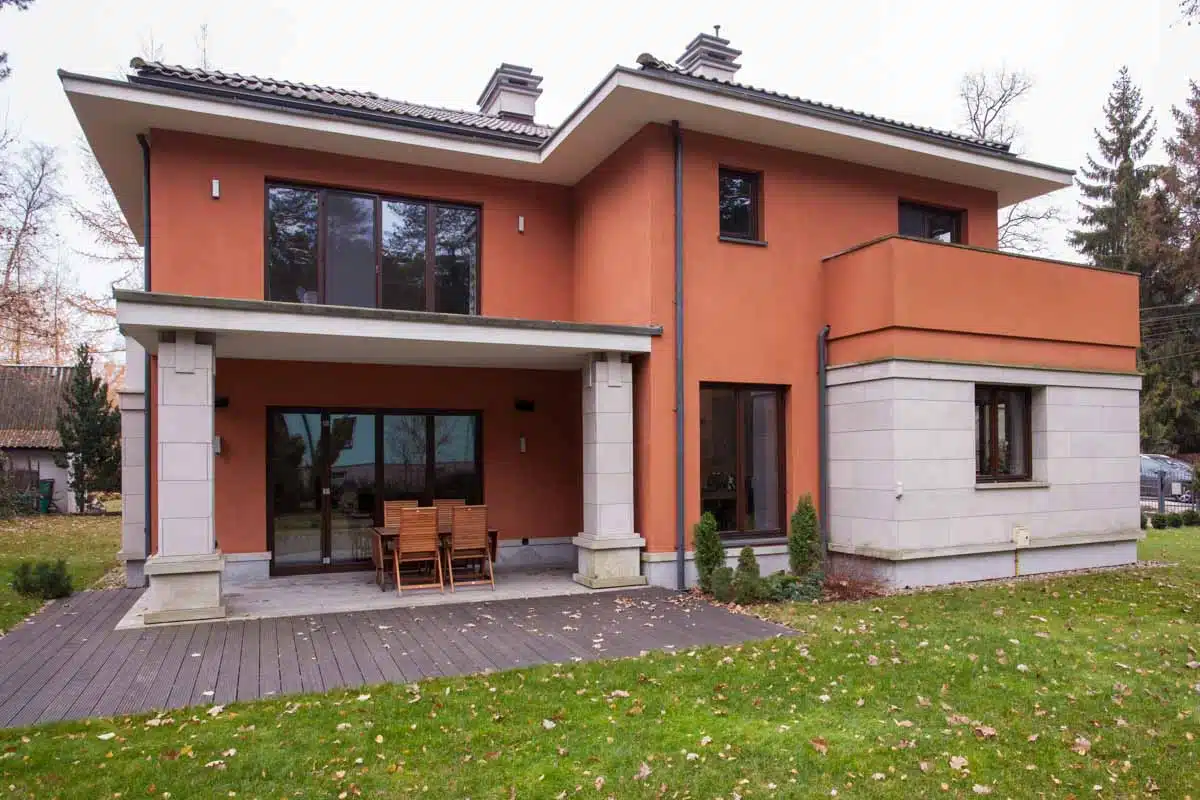 A bump out remodel is a type of home renovation where the scope is limited to one room or a specific area of an existing home thus, usually termed as micro renovation or micro addition.
Projects that belong to bump out remodel are associated with home additions, extensions, or expansions without the need to revamp the entire floor area. Instead, bump out additions are done by focusing on independent spaces in a room and adding a built space, usually by removing a wall or an architectural feature without the need to add to the foundation or roof structure of the home.
To accommodate the extended space, a cantilever system can be used, utilizing existing foundations and usually with a lower roofline. Lean-to-roofs or flat roof types with similar materials as the existing roof structure are typical roofing approaches to extended cantilevers.
When deciding on how much space can be extended in a bump out remodel, considerations are to be weighed in. A primary factor, for instance is the existing structure. Manny Angelo Varas CEO and president of MV Group, known for constructing luxury homes in South Florida states that, "A floor joist can extend four times the depth of the joist".
So, for instance, a home with 2×10 joists with 9 ¼ inches of depth can carry an extended space of 37 inches (9.25(depth) x 4 = 37 inches). Thus, the larger the floor joists you have, the larger the bump-out it can accommodate.
Bump-Out Considerations:
• Side easements provided by your local or subdivision building codes should not be encroached upon. The available area between the face of the property line and the proposed bump out exterior wall. The minimum easements usually come in a preferred distance or percentage of the entire width of the property.
• Check for utility easements when planning a bump out addition. Electrical, plumbing, gas, or other HVAC systems, such as furnaces, may get in the way during a bump out addition.
• Aside from side easements, check your HOA or Homeowners Association on rules about modifications. Application forms, plans, and other details on a bump out addition to your property may be subjected to a review before approval. There may be additional fees to be paid for an architectural review.
• Can existing structural foundations withstand the additional dead load?
Remodel Tips:
In most cases, you'll need to build a "shoring wall" (a temporary stud wall) inside the house, a couple of feet from the exterior wall. The shoring wall will support the ceiling and walls above while you cut a hole in the wall and install the header.
Install a temporary shoring wall to hold things up while you cut the hole, extend the floor, and set the header.
Remodeling Benefits:
Why should you consider a bump out remodel? Depending on your goals, bump out remodeling goes beyond adding square footage to your living space.
• Enhance the functionality of a space
• Improve overall comfort in a room
• Enhance Productivity
• Additional Space
• Room for personalization
• Generally, it can be constructed in all weather conditions.
Challenges of a Bump-Out Addon:
Like any other bump out addition, it's still very much a project that requires pre-planning and professional assistance. Here are some challenges to expect.
• Matching a bump out extension to the existing aesthetic.
• Disruption of everyday activities during construction.
• Maybe there is a need for additional or relocating utilities.
• Building codes and permits.
• Additional costs.
Consider hiring professional or expert help before the actual construction of the bump out addition. This way construction is faster and planning is easier.
Master Bedroom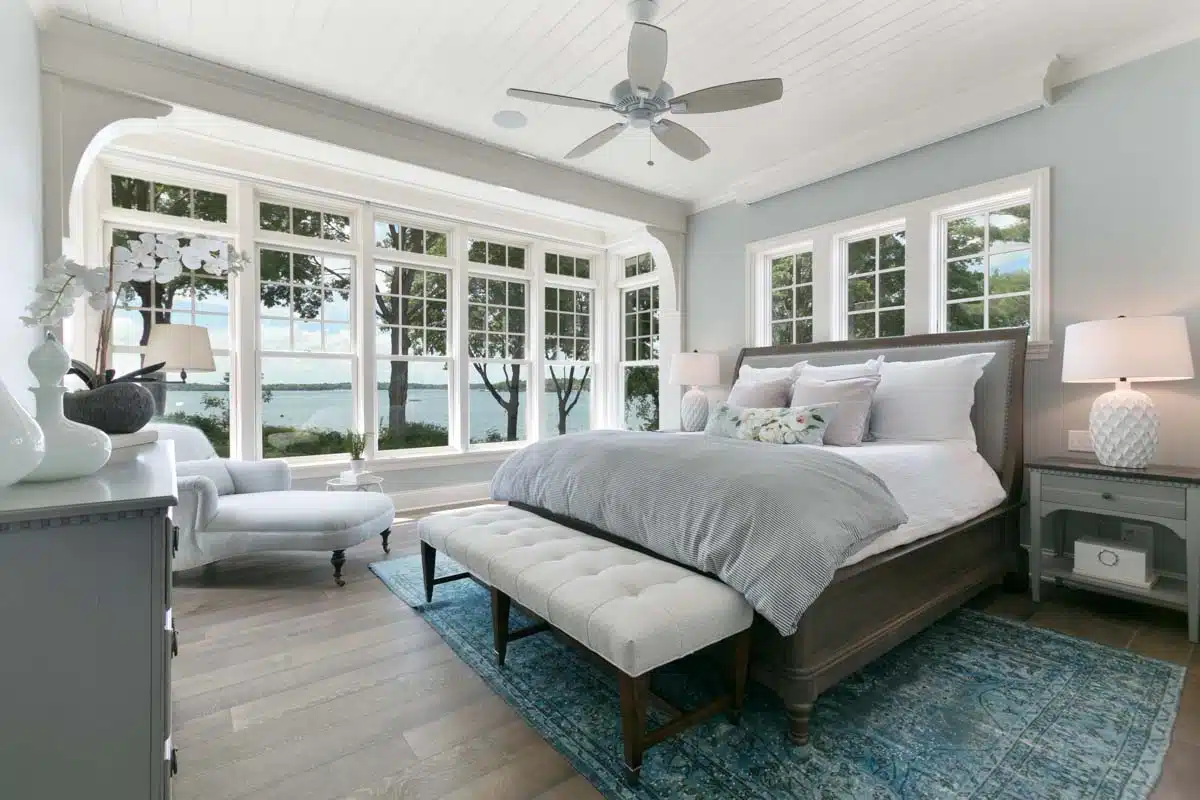 The master bedroom is a personal space that deserves much customization and a bump out addition is the perfect cost-effective approach to add features, expand an area or reconfigure the space.
Bedrooms in general are perfect spaces for bump out remodeling as it doesn't usually involve complicated construction and invasive work except when aiming for aiming an ensuite bedroom.
When having less is not a straightforward solution, having more space may be the best approach in decluttering a master bedroom. Adding a walk-in closet, or expanding to a bay window for an added seating area are popular bump out solutions.
• Take the opportunity for that gorgeous view outdoors with a bay window while allowing natural light and adding a reading area. Add casement window functionality to open the window from the inside to provide adequate ventilation.

• A master bedroom deserves a decent-sized walk-in closet.
• With kids and pets running around the house the whole day, the master bedroom seems to be the best room to have a small home office setup.
• Make every morning or evening prep a breeze with his and hers double vanity.
• Adding a soaker tub elevates the relaxing experience in your personal space.
• Opening to a balcony after a relaxing sleep is the perfect jumpstart for a great day ahead.
• A mini garden or sunroom is just a few steps from the bed.
Bathroom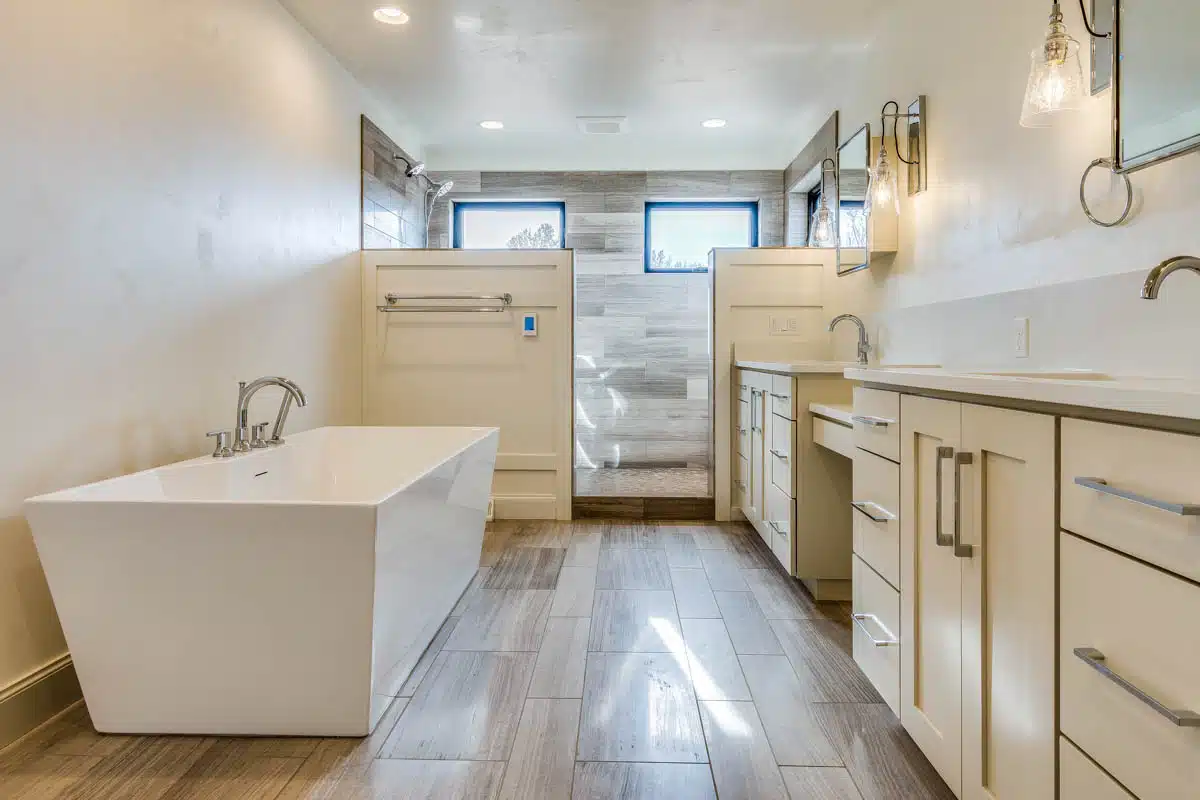 A bathroom bump out is the next most popular renovation next to kitchens with a higher prospect for return on investment. Prepare to move or extend electrical and plumbing lines to meet the new bathroom design.
To guarantee that fixtures, plumbing connections, and electrical wiring are installed correctly, consult with licensed plumbers and electricians.
• Install his and her vanity.
• Create a separate water closet for privacy.
• Add a soaking tub with a bump out cantilever.
• Turn a half-bath into a full bath in preparation for an additional bedroom.
• Upsize the shower for a spa-like ambiance.
Kitchen
While not all kitchen bump outs don't add much property value when it comes to resale, Director of the Practical Planning Company, Benjamin Heginbothham, states that opening up a narrow kitchen can add on average 15% to 20% to a property.
So, return on investment, especially when planning a sale, all depends on the size and shape of a kitchen space. Needless to say, the kitchen is the most popular DIY and remodeling project.
Google search trends have seen an increase of 23% in kitchen remodeling in the last 12 months. This uptick in kitchen remodeling in recent years may be attributed to the popularity of the open plan concept and the integration of technology.
Lifestyle changes are also a given factor for a much-needed kitchen bump out as kitchens are versatile spaces. For instance, adding extra space in a kitchen can accommodate a kitchen island, or a freestanding table can be a perfect workstation readily available for home office or school Zoom meetings.
In addition, a kitchen island or table gives an option for an informal dining area. Your home's value may be impacted if you can't actually sit down and eat in your kitchen that's according to the Winkworth Estate Agents, a leading UK estate agency.
Kitchen Addon Ideas:
• Add a few inches to allow a larger kitchen island or stand-alone table.
• Extend a part of the kitchen towards a stunning outdoor view to accommodate the breakfast nook dimensions.
• Increase the storage capacity of the kitchen with a walk-in pantry.
• A seating area by a bay window is the perfect space to relax after cooking.
• Improve kitchen functionality and property value with a gourmet kitchen.
• Create banquette seating in the kitchen.
Garage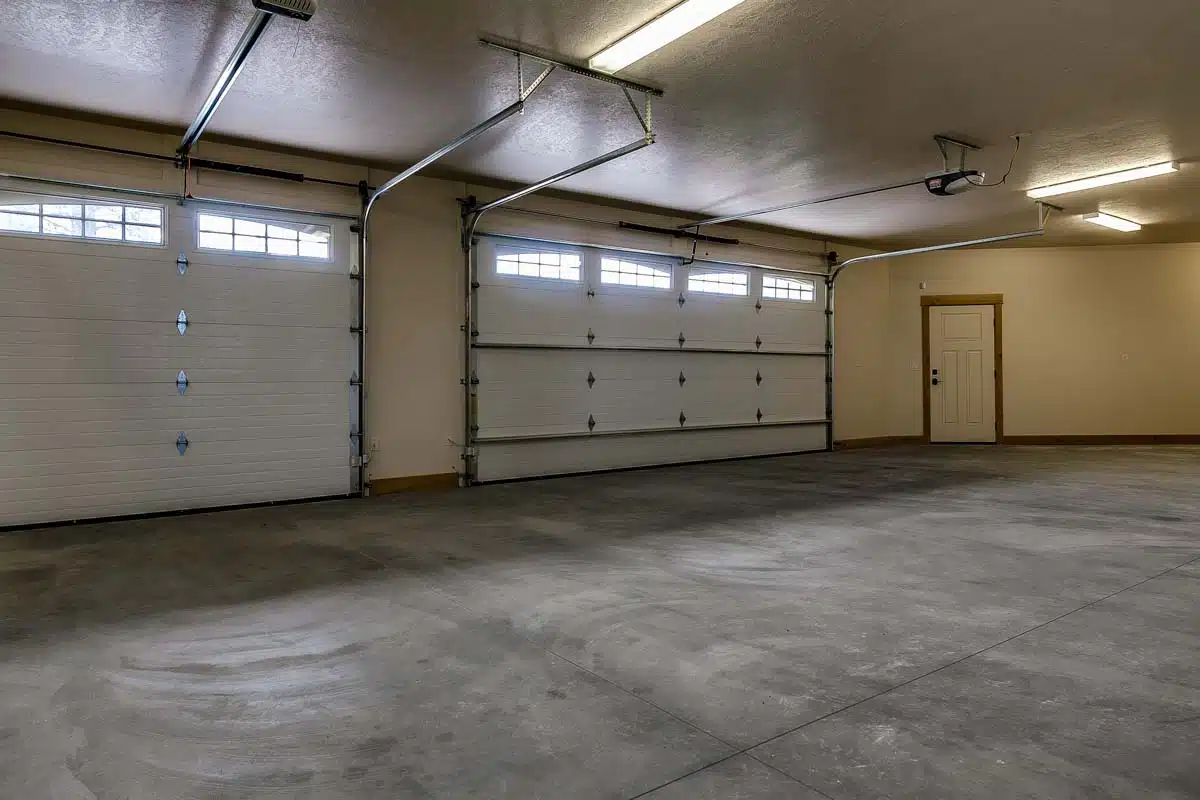 With an open and enclosed space, a garage bump out can provide additional space for a variety of uses, such as a room for a third vehicle or a pantry extension. Garage extensions are a profitable investment with a high ROI of 64% to 81%.
Candice Williams, a real estate agent with Coldwell Banker Realty, a California-based real estate franchise, states that garage improvements will stand out to buyers and boost the probability of several offers when it comes time to sell the property, as garages are frequently not a priority for most homeowners.
There is also a higher resale value for larger garages in areas where there is limited parking or where inclement weather occurs.
Moreover, since garages are at ground level, they require less structural support and can be easily done as a DIY project for most homeowners.
• A few feet added to a garage can accommodate a third vehicle, bicycle, lawnmower, or boat.
• A dedicated area for tools.
• Install a row of garage storage cabinets to house a freezer to create an extension of the pantry.
• The garage is a perfect space for a craft area or workstation.
Closet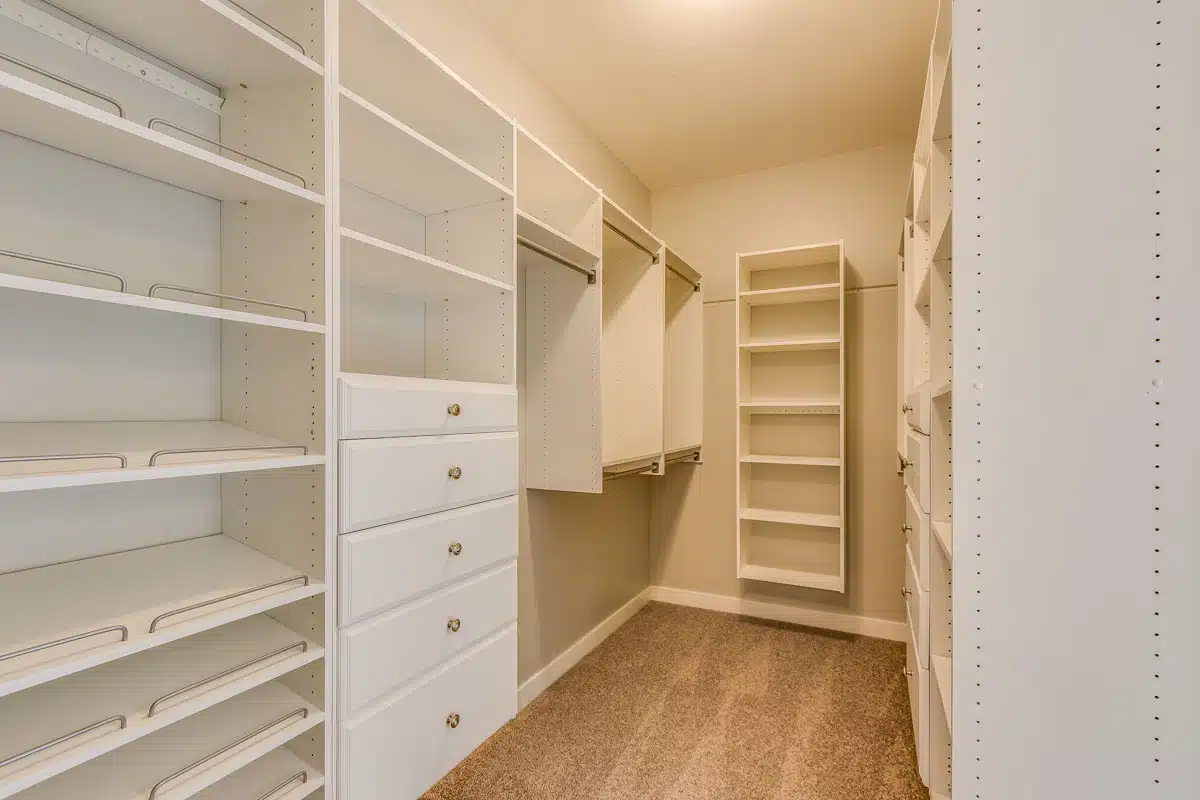 Extending a small closet or creating a closet through a bump-out space can provide extra storage that's not as expensive or time-consuming compared to your full-room addition. Creating a walk-in closet is the most popular and desirable feature for bedrooms.
The recommended walk-in closet dimensions for a single user are 4 ft x 3 ft while two users should have a minimum of 7 ft x 10 ft.
Wrap-around walk-in closets are perfect closet bump-out projects as it uses the back wall and side walls to create that L or U-shaped layout. This maximizes the space while maintaining a central clearance space.
• Consider a media closet to store smart equipment in just one location.
• A closet bump out in a laundry or bedroom area can be a dedicated space for storing linens, towels, or bedding.
• Add an extra seasonal closet to accommodate winter coats, sweaters, or summer clothing.
• Create a closet to store craft supplies. The dedicated space protects the paper and prevents it from being exposed constantly to UV rays or dust.
Second Floor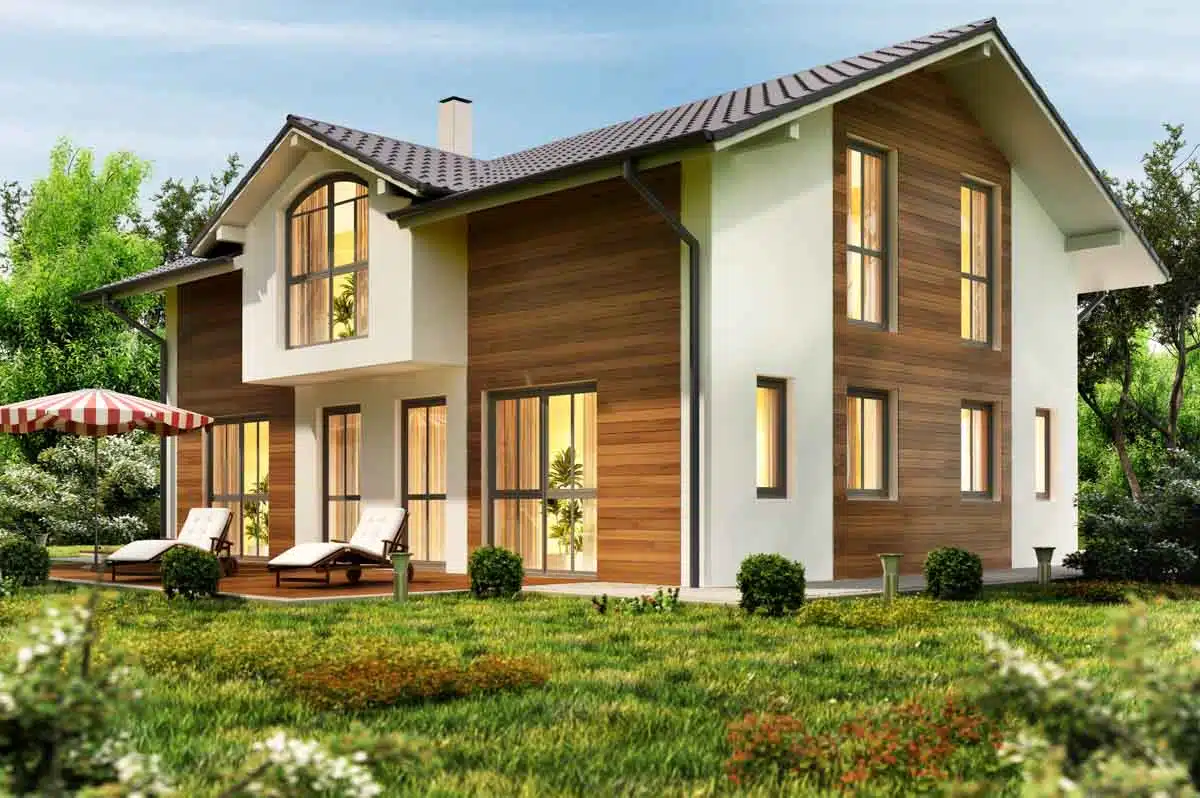 A second-floor bump out can accommodate a growing family and other lifestyle changes without the commitment of a full-blown renovation. A nursery or bedroom addition or larger bathroom sizes is typical for this micro remodeling.
The second-floor bump out will require added support. It is best to consult a structural engineer to evaluate if the current structural foundation can support the added load for the second-floor bump out.
There are several structural systems to achieve a sound foundation for a second-floor extension. A cantilevered support is the most popular but is usually limited to about two or three feet of projection.
Using metal supports provides a lightweight but durable material and can be easily attached to both wood or existing metal floor joists.
A cost-efficient structural support for a second-floor extension is by using add-on modules or prefabricated sections that are intended for side or rear additions to t building.
• Build a small yet stylish kids' room or nursery.
• Expand a bedroom.
• Project a bay window by a bedroom or family room.
• Take advantage of the outdoor views with a reading nook or seating area.
• Dedicate a piano nook or a practice space for drums or guitar.
Cantilever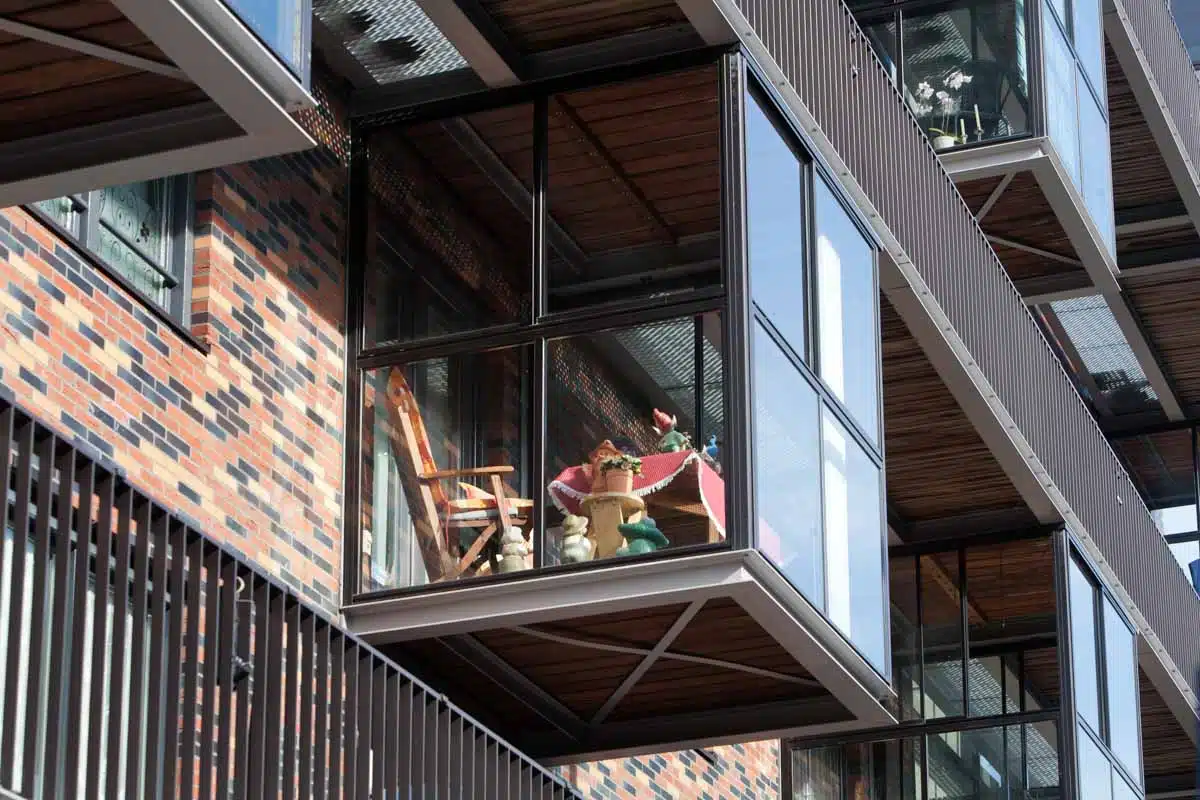 The cantilevered second floor can improve a home's curb appeal while maximizing the aerial property that's above the first floor. This horizontal extension from the side of the house usually has a minimum of 3 feet of projection depending on the current structural system.
Usually, the larger the joists the longer the possible projection is allowed but other factors are considered. As a rule of thumb multiply the floor joists depth by four to get the cantilever projection. Before constructing a cantilever bump out may need permits as well as an expert evaluation to ensure safety.
When looking for a modern cantilever design, a glass box extension can be a striking addition.
Melanie Clear from Clear Architects suggests that getting planning permission for your glass extension will be no different from getting planning for a regular extension. Moreover, as long as it's a considered extension, and not at the front of the property.
• Build a cantilevered dormer for additional office space.
• A glass box projection is a perfect sunroom area that can be extended from the family room or bedroom.
• Add architectural interest with cantilevered shed dormers extended through the second or through the third floor.
• Create an interesting architectural feature through an oriel window.
Bay Window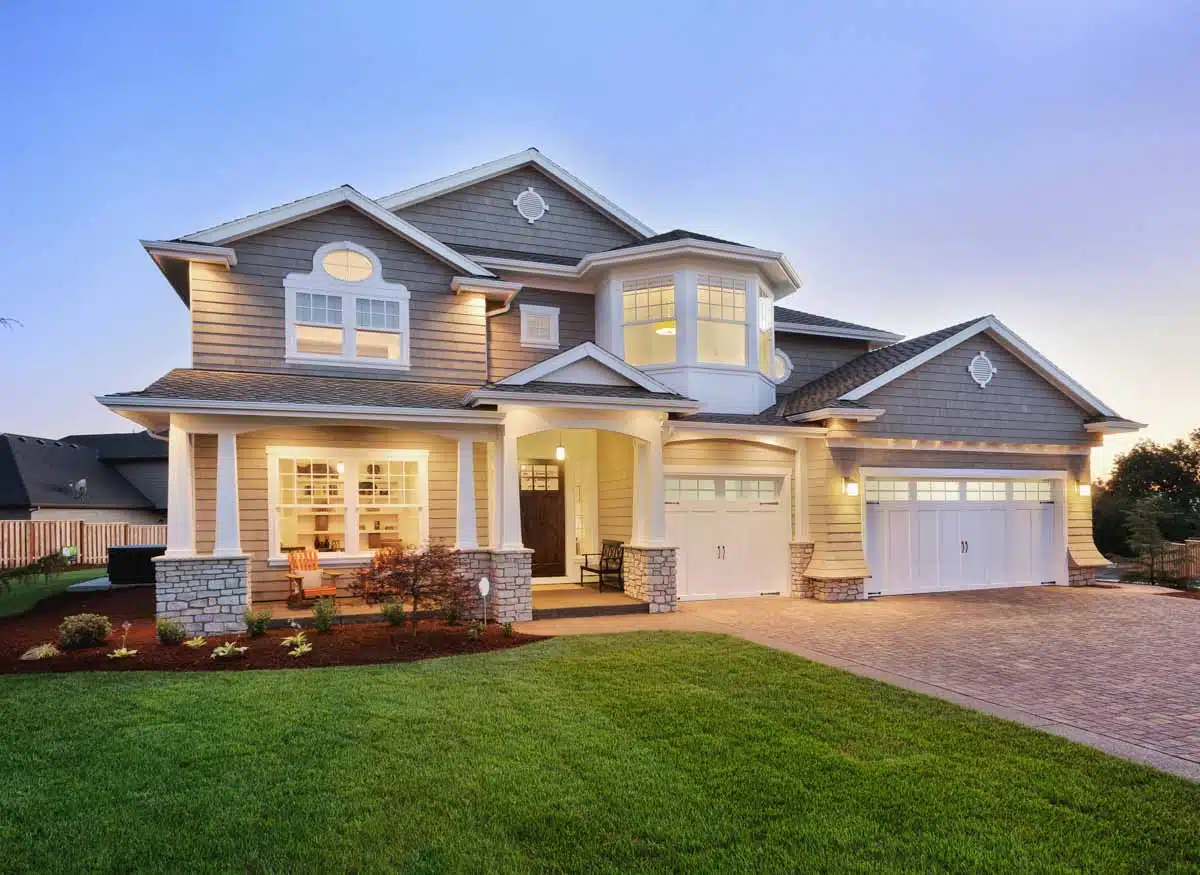 A bay window is a three-sided angled window that projects outward and has either symmetrical sides or a wider middle section compared to each of the sides.
The traditional architectural feature can add character and a welcoming feel to a room while maximizing natural light. Bay windows can also be a gorgeous focal point in any interior.
A bay window bump out can be as charming as a bay window above a sink or as grand as a floor-to-ceiling bay window feature in a living room. Bay comes from the old French word 'baie' meaning an opening or hole.
• Let in the most natural light with a transom window on top of the sectioned windows to create a welcoming living room.
• Bring nature into a living space literally with a conservatory or an indoor garden with a bay window complete with a skylight.
• Add a kids' play area by extending the bay area on one side of a room.
• Create a lounge or breakfast nook by the kitchen with a bay window bump out.
• Showcase a display of collectibles and create a focal point in a room.
• Place low tables and chairs for a small nook for crafting or board games and toys.
• A larger bay window bump out can function as a dining area or home office.
• Add dimension to a bathroom with a soaker tub.
Bump Out Expansion Cost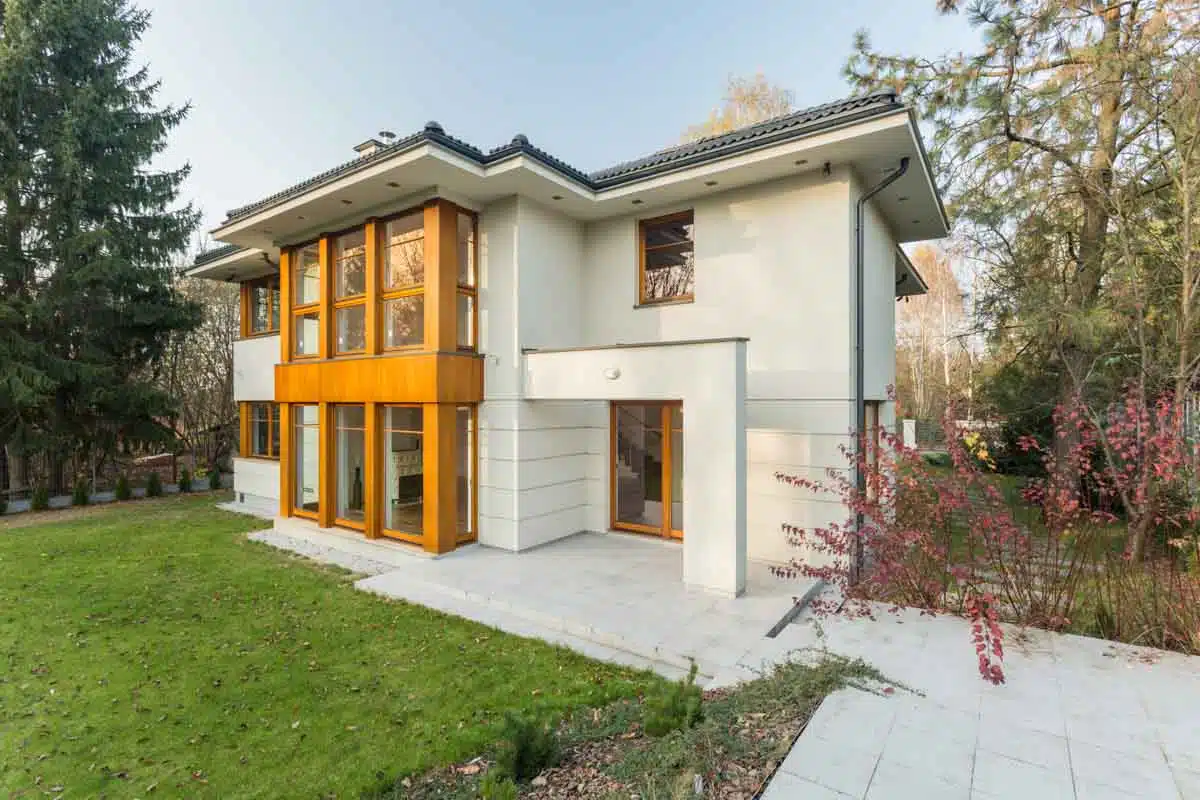 A bump-out expansion costs 35% to 45% less than a full remodel which is a significant saving for the average household. Home Advisor lists a range of $85 and $210 per square foot for a bump-out expansion of a single room that has a range of 2 to 15 extensions.
However, many factors will affect the cost of a bump out expansion which will include the size, materials, added features, location of the project, and whether it is a DIY project or done by professionals.
A kitchen bump out for instance that requires new cabinetry to fill the added space can cost around $50 to $750 per linear foot with an addition of $100 to $300 per linear foot for standard manufactured cabinets.
Customized cabinets will definitely be more expensive as they can cost an average of $1,200 per linear foot.
Bump out expansion cost per area:
• 20 square feet (2 x 10 feet) – $1,700 to $ 4,200
• 40 square feet (4 x 10 feet) – $ 3,400 to $ 8,400
• 30 square feet (2 x 15 feet) – $2,500 to $6,300
• 90 square feet (3 x 30 feet) – $7,650 to $18,900
Average Bump Out Expansion Cost per Functional Space:
• Sunroom with a prefabricated installation – $ 25,000 to $80,000
• A small 50-square-foot mudroom extension – $4,500 to $10,000 per square foot
• Bedroom bump out – $80 and $200 per square foot
• Garage bump out that can add 1 vehicle – $400 to $1,500
• You will likely pay around $49 per square foot in total for your garage bump-out.
• A two feet cantilevered window – $5,000
Additional Costs
Building permits can cost from $400 to $1,500 of the total cost. Custom ceiling work such as a cupola, dormer, eave, or gable may require detailed architectural planning and approval.
Running extra plumbing, or electrical can be a large unexpected expense with a room addon. In addition, a raised or cathedral-style ceiling height can increase the cost of labor and building materials.

How Big Can A Bump Out Extension Be?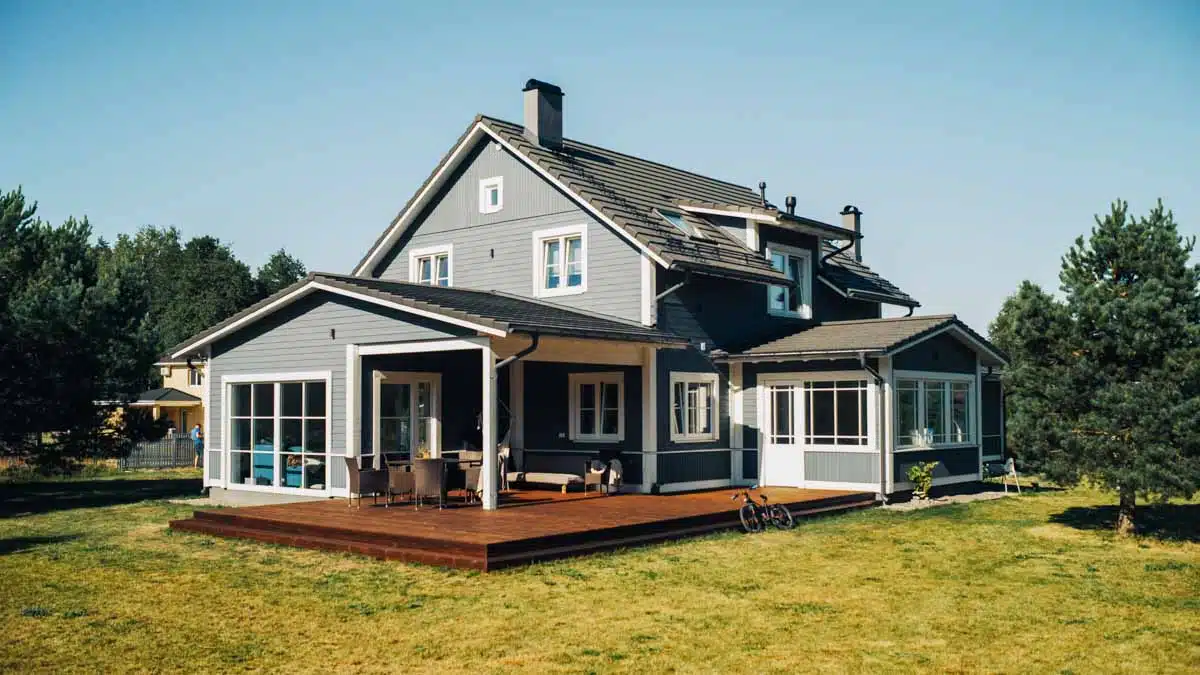 Bump out extensions' ranges from 2 feet to 15 feet but some additions can go beyond 15 feet which doesn't require complex construction.
While there are no rules on how large a bump out extension should be, there are considerations to be factored out when deciding on the depth or size of the addition.
• Building Code and Home Committee Requirements: This can limit the size of a bump out addition as height restrictions, easement, or other limitations should be followed.
Home associations in particular communities may also have rules and guidelines for horizontal extensions.
When it comes to bumping out or adding on, before you do any planning you need to find out precisely where these setbacks fall in relation to your existing house. – Not So Big Remodeling, Sarah Susanka and Marc Vassallo
• Structural Capacity and Limitations: The current structural system of a home should be able to withstand additional loads, especially for hanging or cantilevered floors.
It is best to consult a professional to conduct an inspection of the existing structural system and to assess what structural system and supporting materials that can be installed for a bump out project.
• Aesthetics, Proportion, and Scale: A protruding part of the second floor may look out of place from the exterior view and may upset a symmetrical architecture.
At the same time, the proportions of elements should be well-balanced and match the existing details in a building both when seen indoors and outdoors.
Consulting an interior designer and architect should be considered to make certain adjustments to the plan before the commencement of construction.
A designer can further help you choose colors, furniture, decor, and quality products to help the space become everything you envision, and answer any questions you may have.

• Purpose of the Added Space and Available Budget: One's design goals, space requirements, and the available budget is the most important consideration. Make the most of the bump out addition by setting a budget and a final intended use of the space.
• Future Expansions and Remodeling: When opting for a bump out extension consider future plans. Having this information ahead of time can prevent a higher price later on. A similar bump out layout with the future full remodel underway minimizes additional costs for demolition.
Bump Out Addition Without Foundation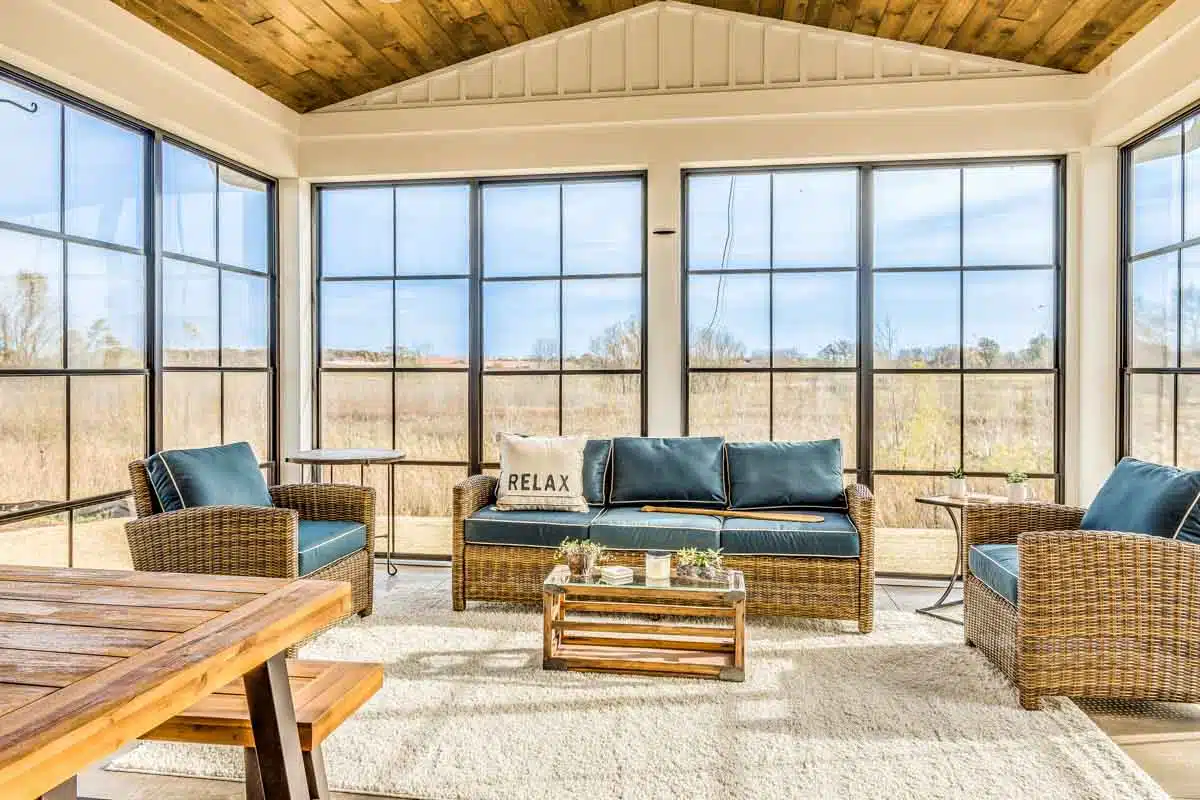 Without a foundation, adding a bump-out addition can be difficult since a solid foundation is necessary for structural stability and long-term durability.
However, it might be possible to build a bump-out addition in some circumstances without using a conventional foundation.
Cantilevered Bump-Out: A popular structural system that can carry an extended side portion at the second floor where cantilever floor joists, brackets, corbels, and fasteners are common supports for cantilevered bump outs.
The floor joists or beams of the current structure are extended beyond the foundation in a cantilevered bump-out. Since cantilevered bump outs do not have added foundation, most local building codes list a limit of 24 inches extension for joist cantilevers.
The recommended projection for cantilevers is 2 to 3 feet. Beyond this projection, additional support might be needed. Consult a structural engineer for the best advice on the structural framing and design of a bump out cantilever.
Pier or Post Supports
The bump-out extension can be structurally supported without a full foundation using pier or post supports. To support the weight of the extension, piers or posts are placed strategically and supported by footings.
An extension from an existing canopy or covered entryway can be used as additional support for an extended second floor.
Skirting and Underpinning
For minor or bump-out additions, skirting or underpinning is a suitable construction system to use. Skirting is the process of enclosing the area between the foundation and the floor of the addition with siding, bricks, or lattice. Underpinning entails strengthening the current structure's base to handle the bump-out's added weight.
See more related content in our article about renovation or remodel on this page.