Get ideas for a California style fence including what it is, the different materials, chain link options, cost, building tips, and gates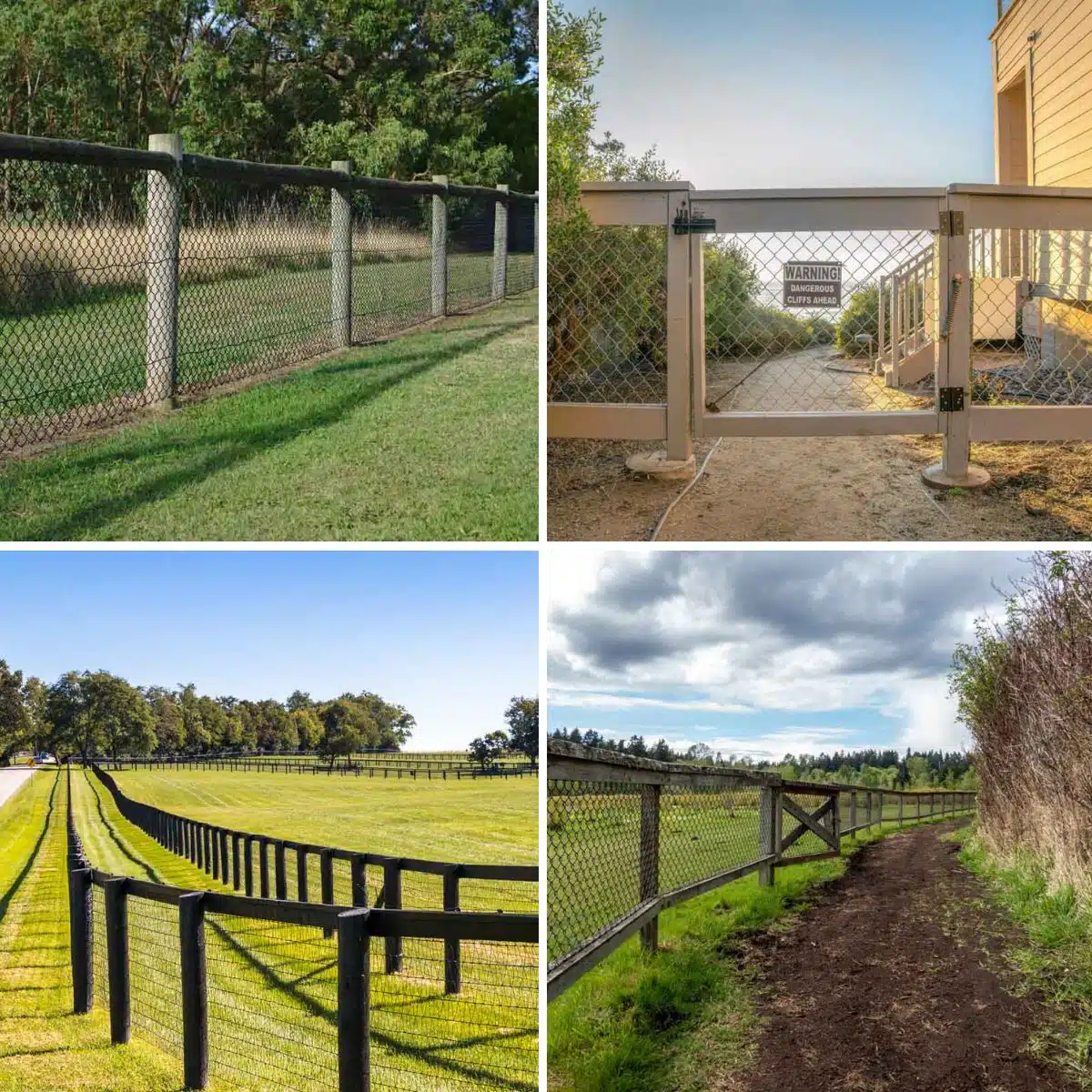 The California-style fence, often made from a composite of metal materials like steel and aluminum, is the perfect pick for property owners on the hunt for a dependable and diverse fencing solution.
Perfect as a decoration for your front yard or garden, it's jam-packed with practicality and sturdiness, adding great aesthetic value to your property – be it residential, business, or industrial.
Its timeless style, top-notch construction, and wallet-friendly features have seen it become a favorite among many people. Let's dive into the white-hot world of what this type of fence is all about – the materials used, cost implications, the hands-on experience of the construction process, and gate style. It's like an ideal combo of form and function.
What Is a California Style Chain Link Fence?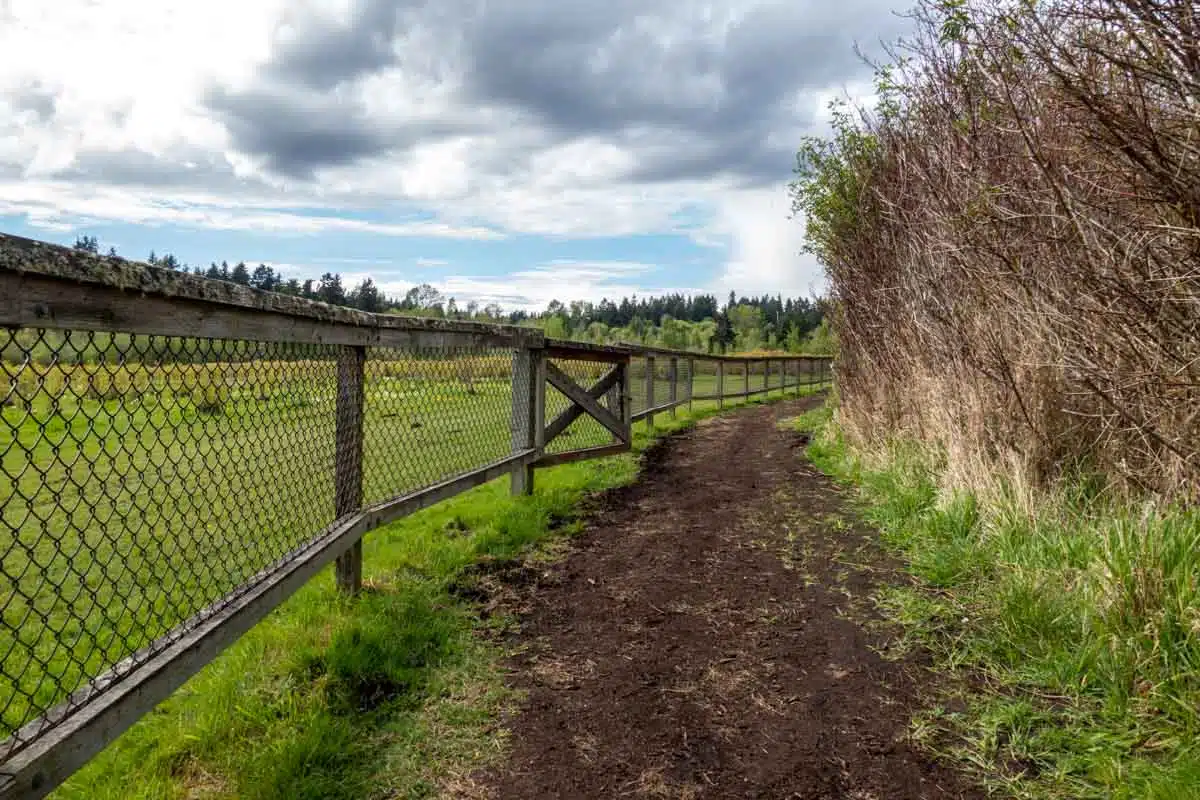 California-style fences have it all: durable and affordable like their chain link, or backyard-friendly and attractive thanks to their wooden posts. Steel posts are swapped for timber beams, which are securely connected at the top and bottom.
California fences are usually made of top-notch galvanized or vinyl-coated chain link material, not to mention they have an unbeatable style that you just can't find anywhere else. Plus, they're durable and built to last – weathering the storms that Mother Nature throws from the front yard to backyard.
This fence style is woven in a diamond-like pattern, giving it a much more refined and seamless look than a regular chain link fence. Here, the strength of chain link fencing merges with the stylish wooden frame, creating a fence that's not only strong but also incredibly chic.
The bottom rail and fancy post tops are an optional extra on California-style fences, giving them typically a neat and minimalistic look. The fabric is often connected straight to the posts, making for a sleek and unbroken appearance – no obtrusive rails in sight!
Yeah, those California-style chain link fences sure have got a lot going for them! With the galvanized and vinyl-coated fabric they use, you don't have to worry about corrosion, rust, or any UV damage – it makes the system super long-lasting and stable.
California Fence Style Materials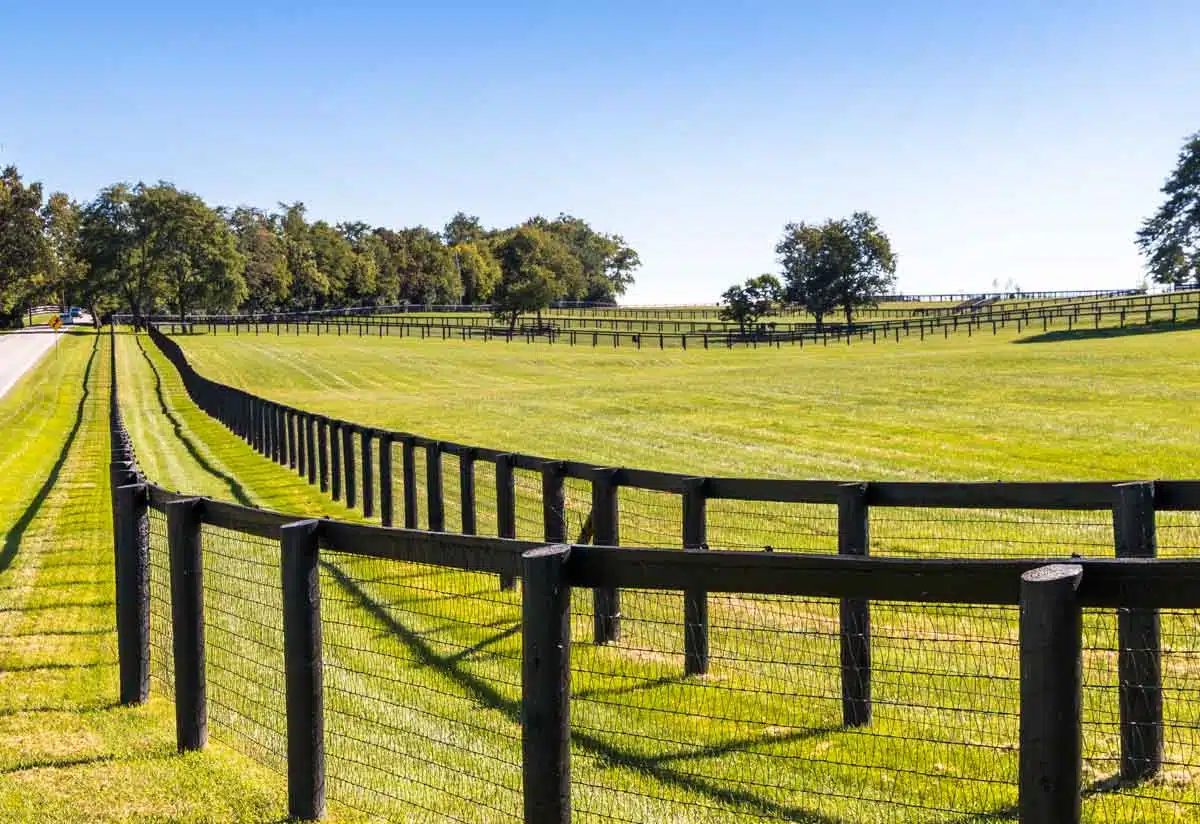 Discover the wonder of California-style fencing with different types of wood materials for posts! From lumber, cedar to redwood, find the perfect fit to solidify your outdoor garden experience.
Cedar: Cedar's popularity as the go-to wood material for California fence posts isn't without good reason – not only does it look great with its red-brown hue and distinct scent, but its straight grain and overwhelming resistance to rot, pests, and weather make it the perfect pick for people who care about durability.
Plus, cedar fences require very little maintenance, lasting much longer than other materials due to being naturally impervious to decay and bugs.
Pine:
Pine is a great budget choice for your fence posts and a beautiful addition to your front yard – you can't go wrong with its light color and straight grain. Plus, with pressure-treating, it could last up to three decades. Pine is a softer wood that needs some TLC to avoid decay, rotting, and bug problems.
To ensure your pine fence posts stay in tip-top shape, you'll need to seal it, stain it, and do regular inspections too. Otherwise, you might as well say goodbye to your beautiful backyard decoration. Taking these steps will enhance the experience of durability and longevity.
One notable exception is redwood, which is being used faster than new forests are planted and reach maturity. That's unfortunate, because redwood is a favorite choice for fence material. It weathers nicely, isn't prone to insect infestation, and it resists rotting. – Fences & Retaining Walls, William McElroy
Redwood: Redwoods are magnificent trees that are simply awe-inspiring, rising hundreds of feet high with their mossy bark and deep, richly-hued leaves. Redwoods truly capture the imagination – you can almost feel their ancient Wisdom in the very air around them.
This tree is known for its gorgeous burgundy hue, straight grain pattern, and mighty resilience against rotting bugs and Mother Nature, making redwood fencing a good option for homeowners. It's no wonder this tough yet beautiful wood has been a builders' favorite for generations.
Different Materials that Make Up the Chain Links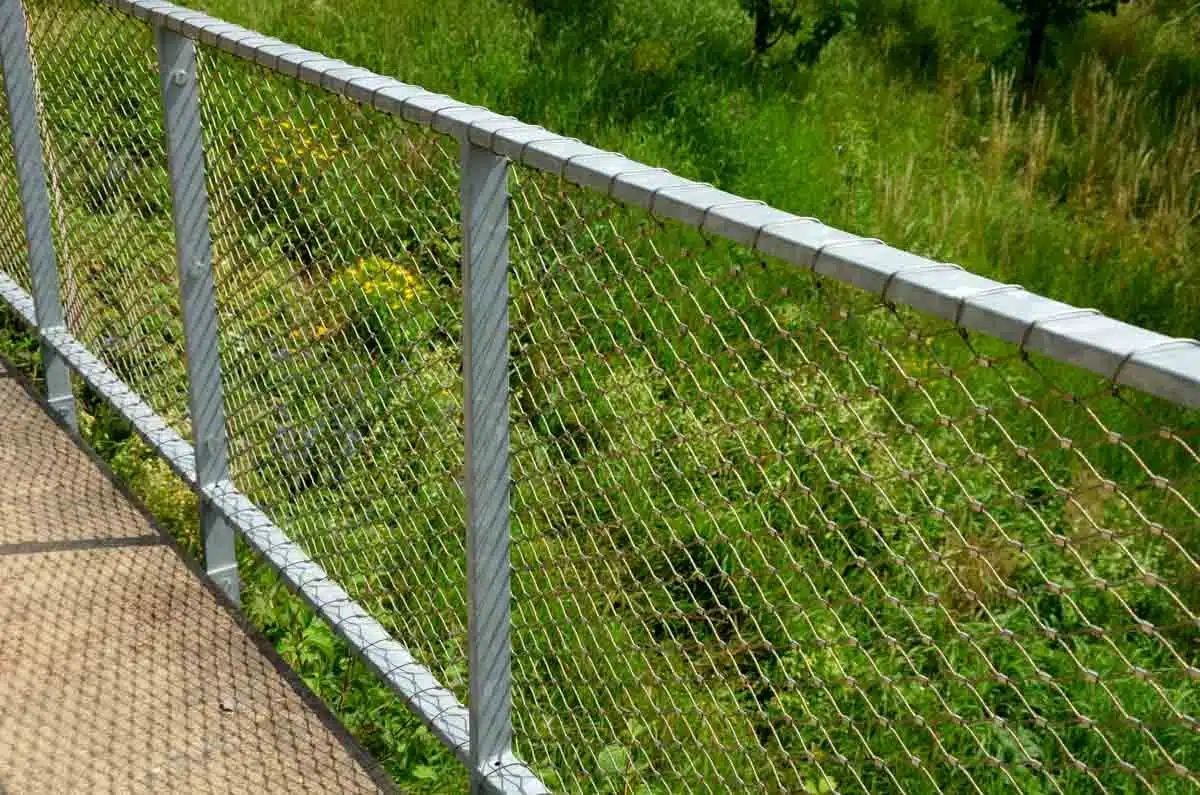 Two materials – galvanized and vinyl chain link – are commonly used for chain link sections of fences in California. Galvanized is a tried-and-true option, while the addition of white vinyl adds a modern flair to the traditional metal fence.
Galvanized Chain Link: Gotta love that galvanized chain link fence – it's constructed from strong steel wire, coated in zinc for corrosion resistance and long-lasting stability.
it's a classic ingredient in any front yard or backyard.Not to mention, It's an absolute steal too! Our fantastic range of products, including California-style fencing, are known for their low cost, dependability, and flexibility.
If you have any questions about the price of our services in different areas, please feel free to get in touch. They're perfect for whatever you need, from securing gates to keeping your family safe.
Get yourself sorted with the right size gauges and heights; galvanized chain links come in all shapes and sizes. Whatever your project, you'll find just what you need – always great quality. They offer excellent installation flexibility for various applications, and we can provide an estimate based on your required dimensions.
With its incredible degree of customization, you can tailor it to fit your every need and desire- so simple. Plus, there are endless options available- you'll be spoiled for choice. From family-friendly options to security-focused products, we have you covered.
Vinyl Chain Link: If you're after something special, vinyl chain link is the way to go! With a protective vinyl coating for superior corrosion resistance, this material spruces up any California-style fence.
Plus, it comes in a range of colors, so you can really get creative and make your fence stand out. With its super sleek finish, vinyl chain link is sure to turn heads and add an eye-catching pop of color to your landscaping.
Well, vinyl chain links might cost more than the galvanized version – but you get a lot for your money. Boasting rust resistance, fade protection, and stain prevention, it's an attractive, low-maintenance solution that'll last for years. So if you're planning to install California style fencing for your family – it's worth shelling out those extra pennies.
Fence Cost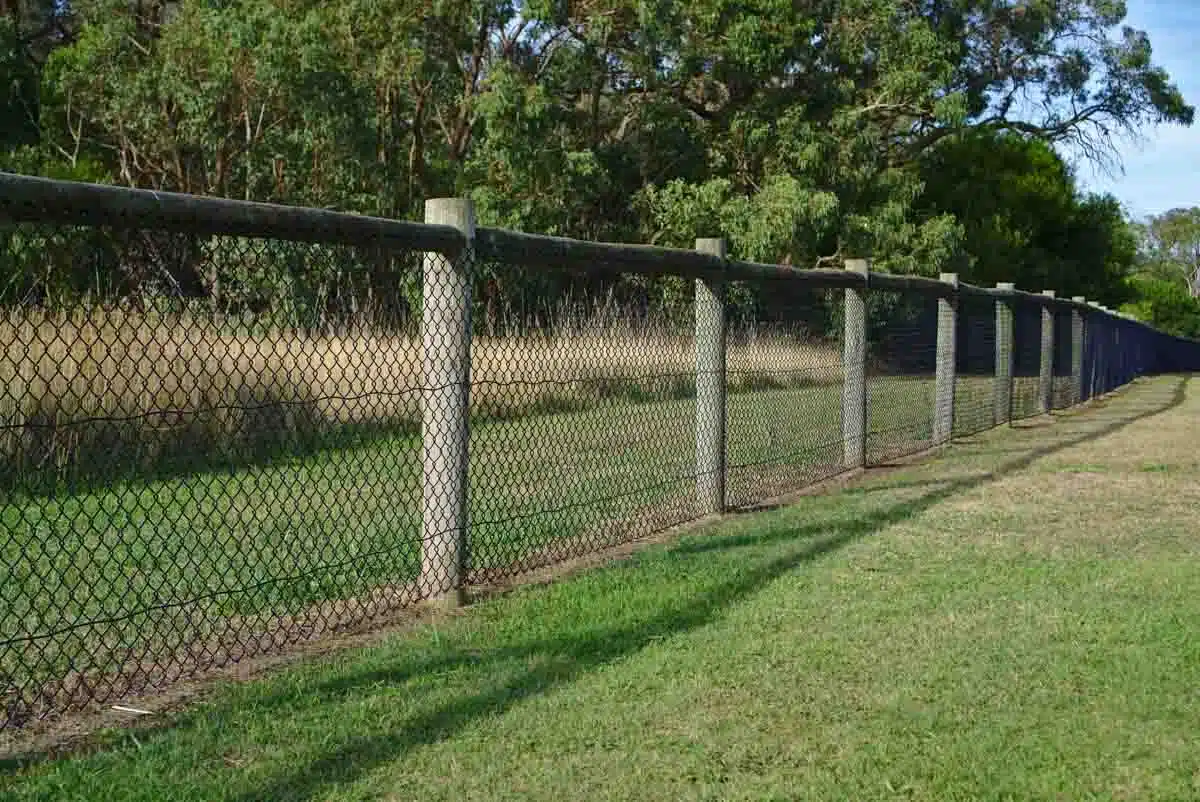 The cost of putting in a California-style chain link fence can really add up, depending on where it's located and what materials are used.
On top of that, labor expenses in different areas can range from $8 to $16 a foot. Overall though, the average outlay for one of these ranch-style fences is realistic for the quality and services you receive.
Installing a California-style fence isn't cheap – it all depends on how many posts you need and what chain link material you use. However, make sure you get price estimates and ask any questions you may have before starting any new projects.
For example, an 8-foot cedar fence post will set you back anywhere from $6 to $10, whereas installing a galvanized steel chain-link fence will run around $9-$30 per linear foot.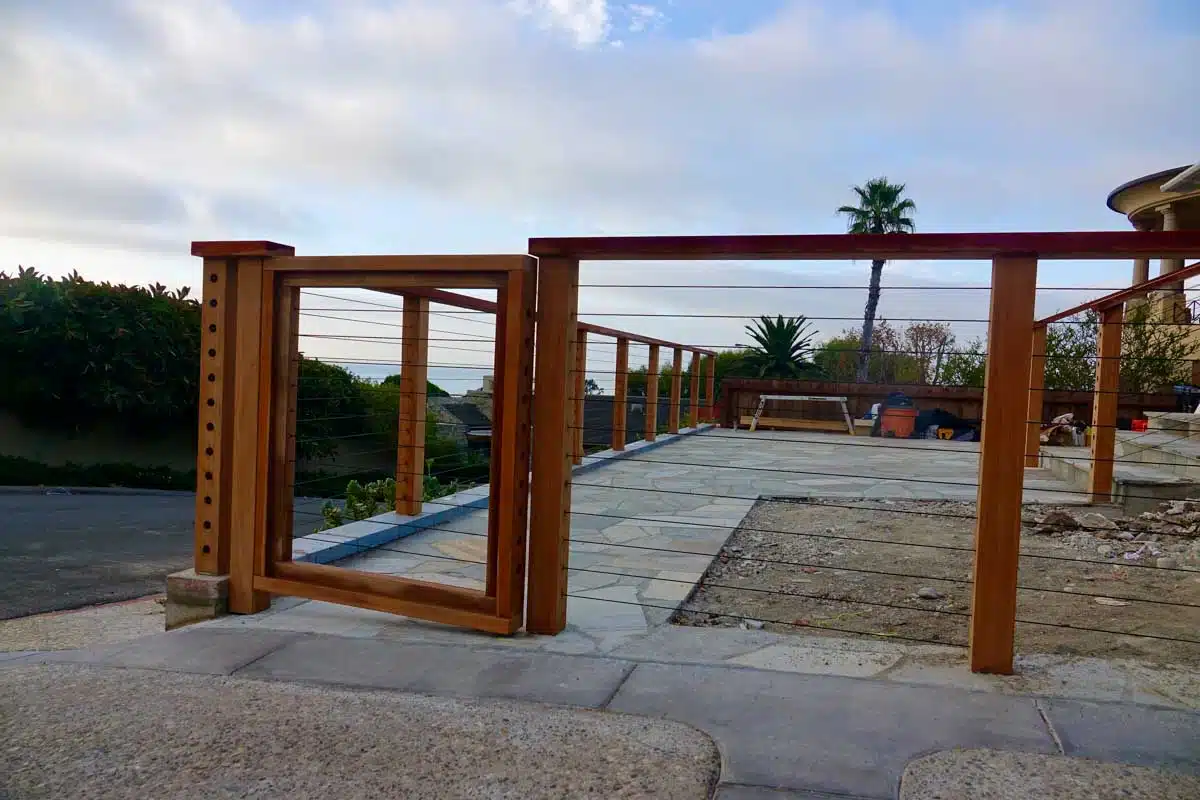 With labor and materials included, it'll cost around $40 to $75 per linear foot for a California-style wood fence– but that can fluctuate depending on your area's materials, design, and labor prices. Even so, you can expect some variation in the final figure.
How To Build a California Style Fence
1. Check with your local authorities to see if you need permits to put up a fence in your area. A bit of preparation could save a world of worry – getting that permit can ultimately be worth its weight in gold.
2. Get ready to choose its height, length, and style. Before you start construction, don't forget to measure and mark out the fence line accurately.
3. Whether you buy or borrow, make sure you've got the supplies you need. You'll need wood, vinyl panels, posts, rails, screws, and nails.
4. Grab your shovel and start digging. Spacing out post holes along the fence line, make sure they're wide and deep enough to bolster the fence's height and weight. For extra support, pour some concrete on them.
5. Mount those fence panels and rails to the posts with screws or nails to make sure they're securely in place – nothing left wobbly. Make sure you use enough of them – don't skimp or cut corners.
6. Jazz up your fence with post caps or trim. Then, give it a protective coat of paint or stain to shield it from the elements.
7. Keep that fence in tip-top shape by giving it a thorough clean and a touch of paint or some staining when necessary.
California Fence Gate Style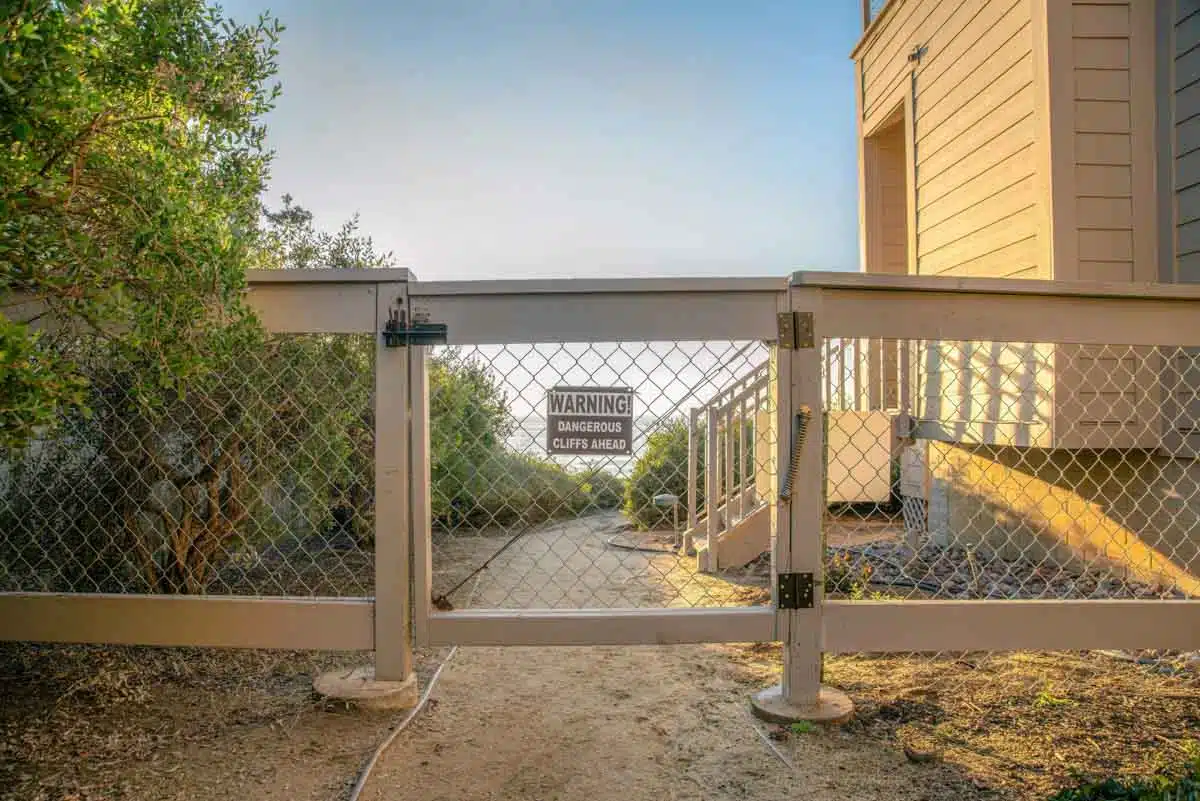 The white aluminum metal on this fence with the gate looks appealing and matches the home's exterior.
The California-style fence is usually topped off with a gate that follows the same pattern – whether it's horizontal slats and picket fence designs of the same height and width or plain and simple without any extra bells-and-whistles.
The gate could be either a single-swing or double-swing, with distinct hinges, latches, and handles to spruce up the look of your fence; not only that, but they'll also provide maximum efficiency and security.
See more related content in our article about the best house and fence color combinations on this page.