Here we share the best house and fence color combinations including exteriors that use gray, brown, white, brick, blue, and yellow shades.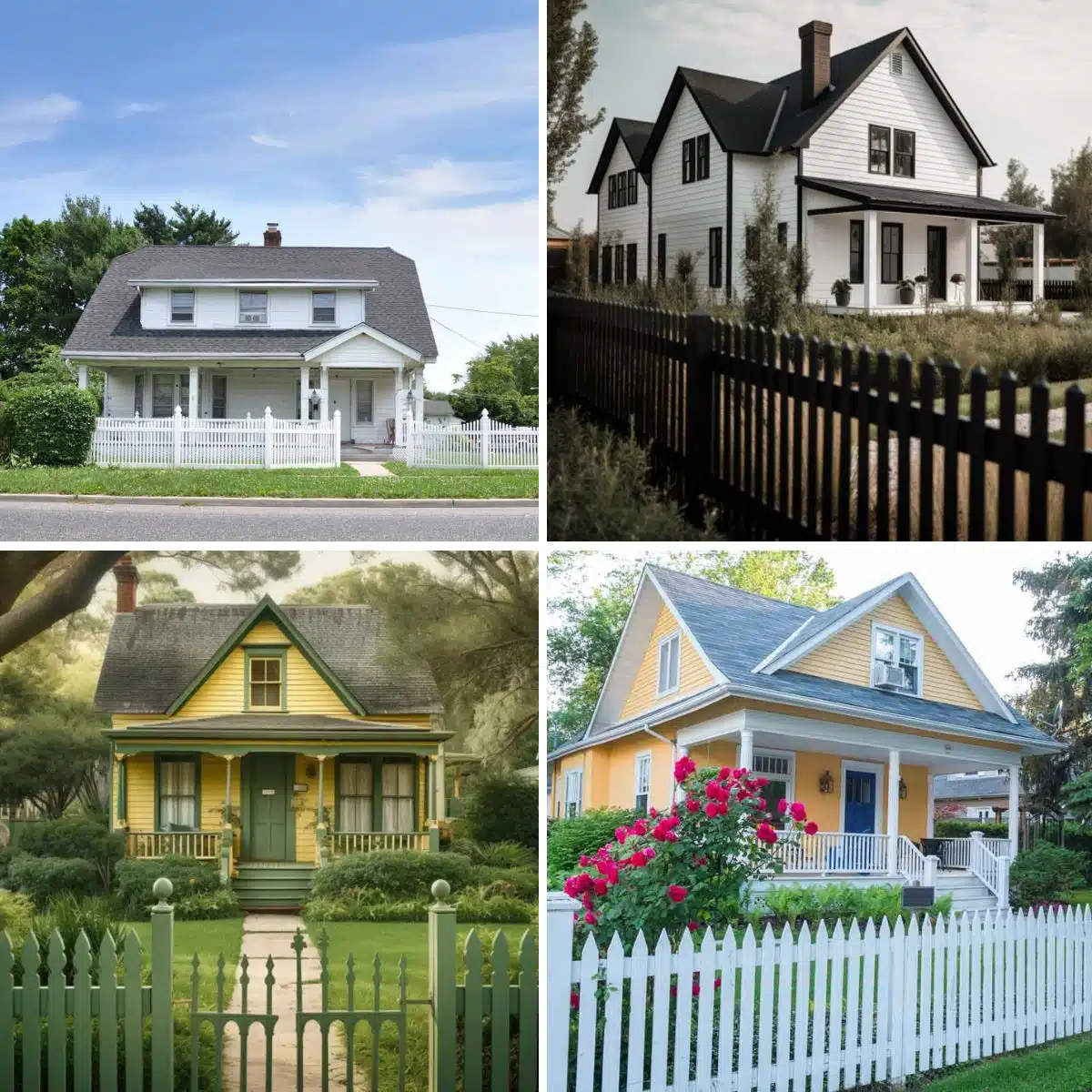 The visual impact of a home is a harmonious coming together of elements as such a gorgeous home is without a well-thought-out fence design. The following are common house and fence color combinations that can create a stunning exterior.
Gray House Fence Colors
Here's the color combinations that work best with a gray house and fencing.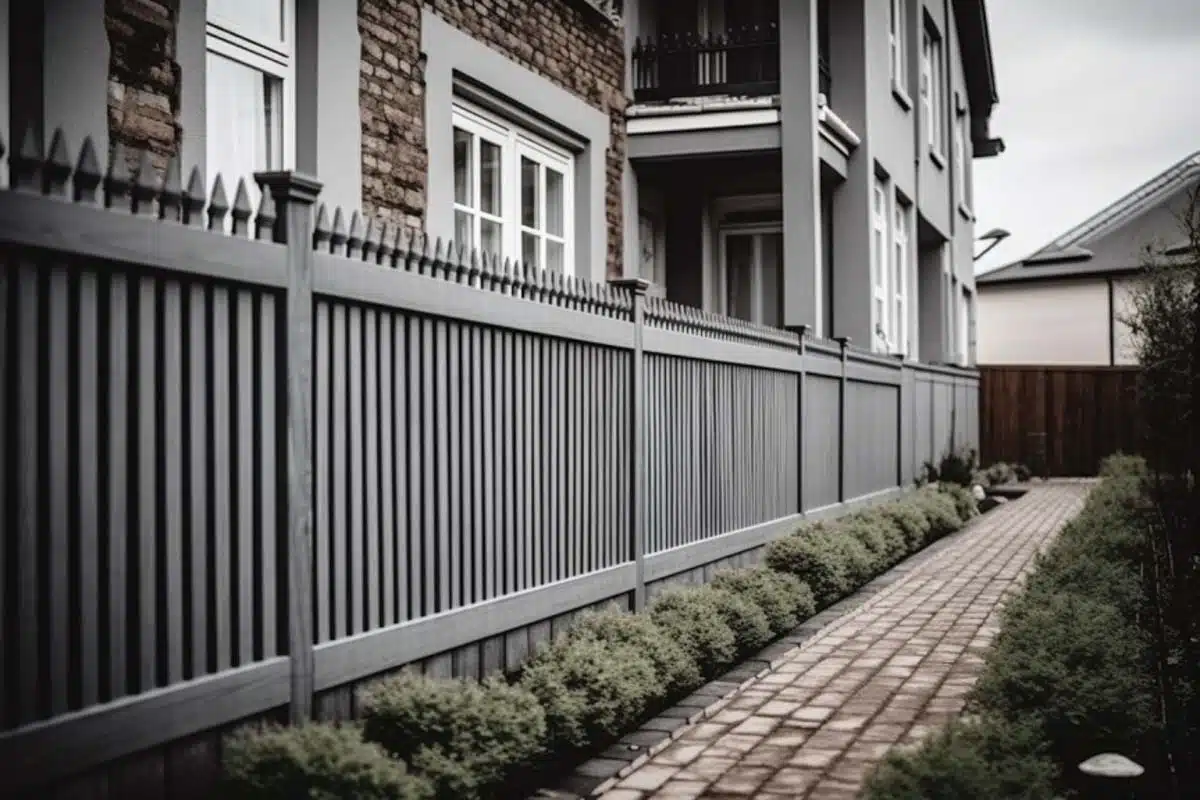 Black: A gray home with gray exterior cladding, white trim, and a light-colored roof works well with a black fence as it gives it allows the house to visually move forward while still defining the boundaries of the property.
Black is a neutral tone that works well with almost any gray shade but in order to maintain contrast a black fence design works best with light to medium-gray exteriors.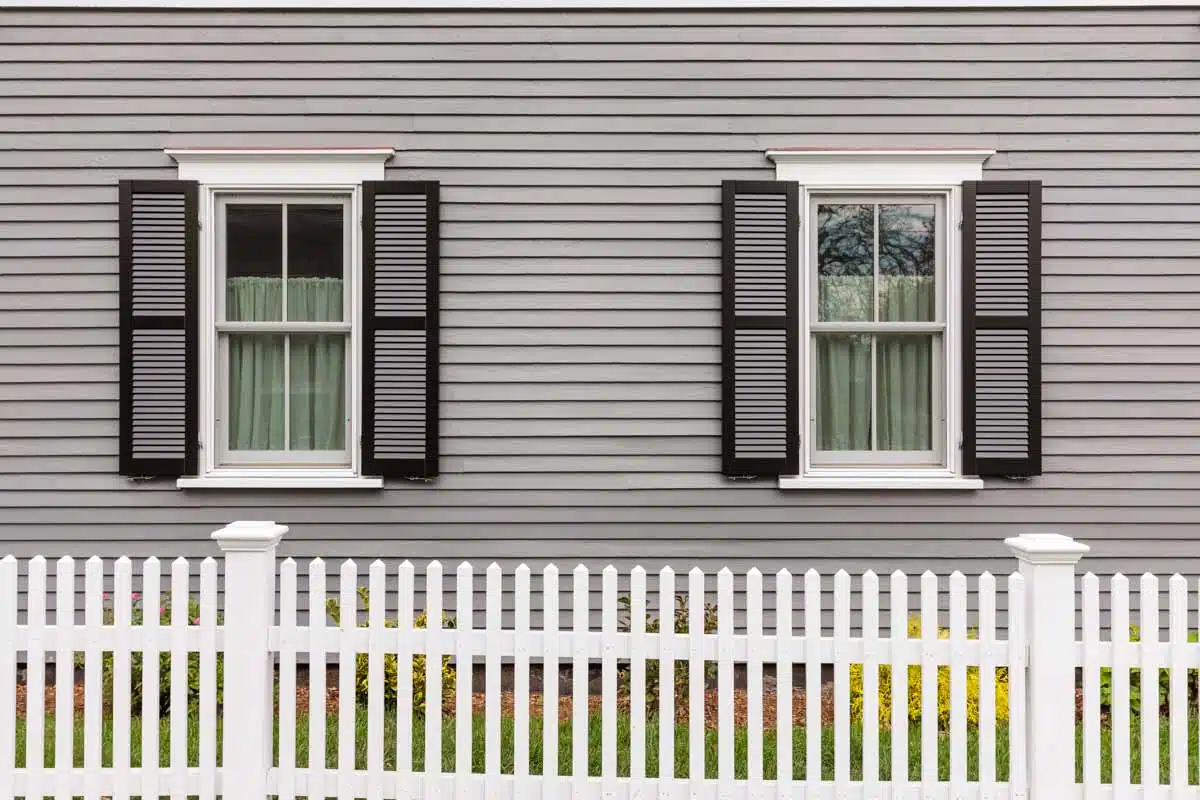 White: Another classic color that livens up a receding color, white gives a clean and crisp appearance that works with any gray shade. Most fencing materials come with this neutral tone so it is easy to find a white version of a chosen material.
Red: Bold and striking, a modern gray house will look good with a red fence. This combination is a popular option with different gray house exterior walling with white or black accents. Choose darker and muted versions of red.
Brown House and Colors For Fences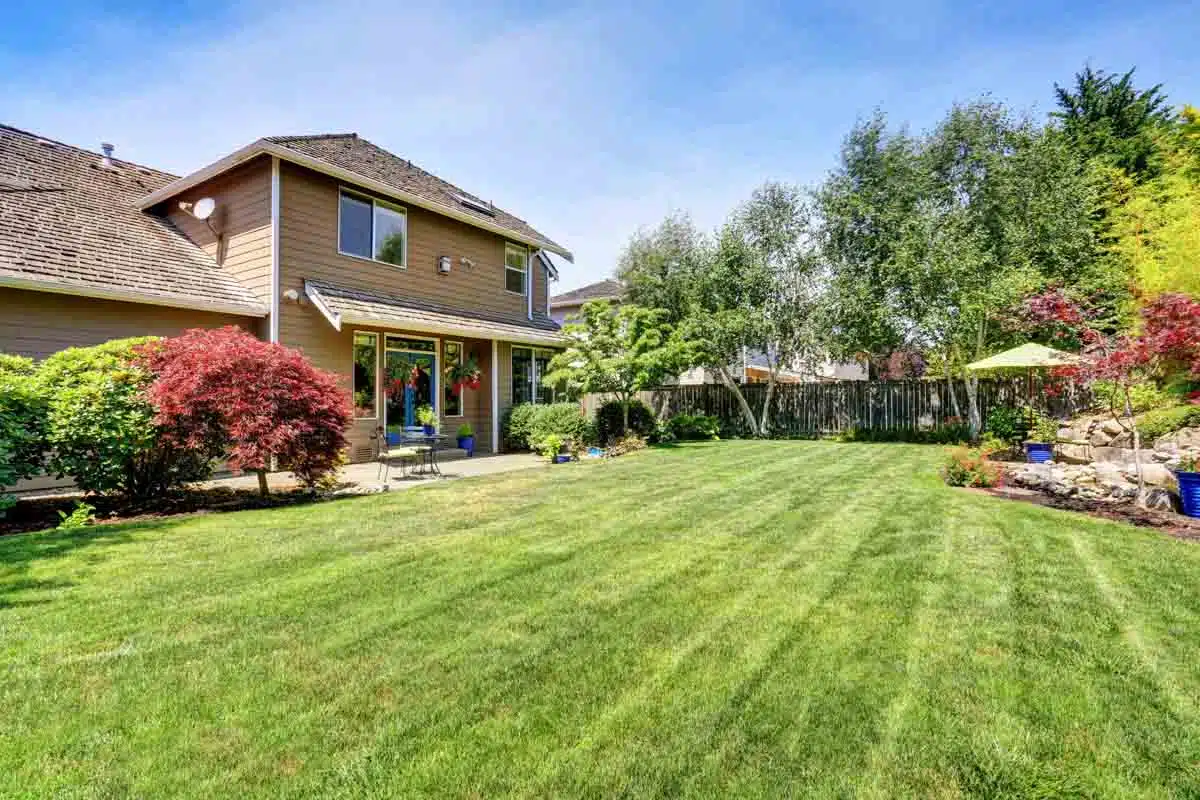 A familiar color from nature, brown is a popular house color that has proven to work with a wide range of styles. It's also a color that most homeowners are comfortable with as traditional homes were usually made of wood and earth materials.
A brown house can further look stunning with the right color combinations and preventing from having that boring look.
However, more than just exciting brown exterior house colors, matching tones such as taupe, beige, and dark brown can be layered to achieve a similar striking appearance.
Gray: When you want to break that layered look but don't want to deviate too far from your monochromatic palette, a gray with a red or green undertone is a gorgeous match with a brown house.
Gray fences come in a wide range of materials and it's an opportunity to showcase material textures with a neutral tone. Dark brown houses will look good with equally dark grays.
White: Like gray and black, a white fence mellows down the earthy hue that can look dreary without any contrasting colors. Moreover, when a brown house is situated in foliage and backdropped by landscapes, the boundaries are well-defined and easier to see.
Black: For a minimalist and modern house design, a black fence adds visual weight to the structure's massing which makes it great for smaller brown houses creating visual continuity while defining the boundaries.
Mint Green: A fence color that's great for traditional brown homes, the mint green hue gives the earthy tone with a fresh, bright color yet also inspired by nature's colors.
Mint green works well with light-shaded brown or houses with almost a beige-colored exterior.
Best Color Fence for a White House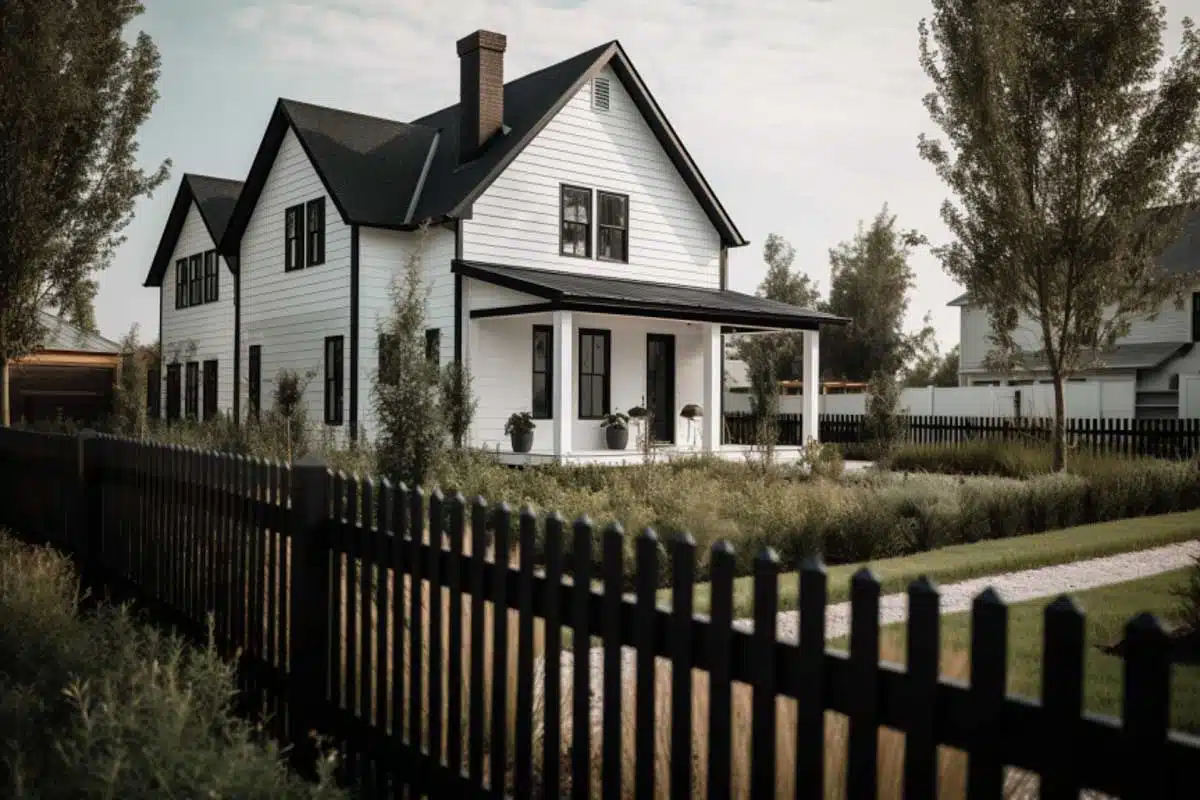 Blue: As being on opposite sides of the spectrum, blue and white are contrasting colors that work harmoniously together.
A white house can be stark, especially with light-shaded accents, a blue fence creates a grounding effect and the contrast allows the structure and the boundaries to be well-defined. Any shade of blue works with a white house.
Black: A popular match, a white house with a black fence works with any house style and fence design even with a closed-slatted fence or having a higher fence height there's no problem matching the color.
White: White homes that are rich in architectural details and material layering can benefit from a white house color and white fence. The absence of color allows the geometry and textures to be the focus of the exterior.
Colors used on the home's exterior can be repeated on the fence and used to make even a simple design appear more elaborate and intricate. – How to Build Wooden Gates & Picket Fences, Kevin Geist
While splashing a different hue can create contrast, it can take away or distract the attention from the structure itself as observed in many monumental buildings.
Best Color To Use For Fencing For A Brick House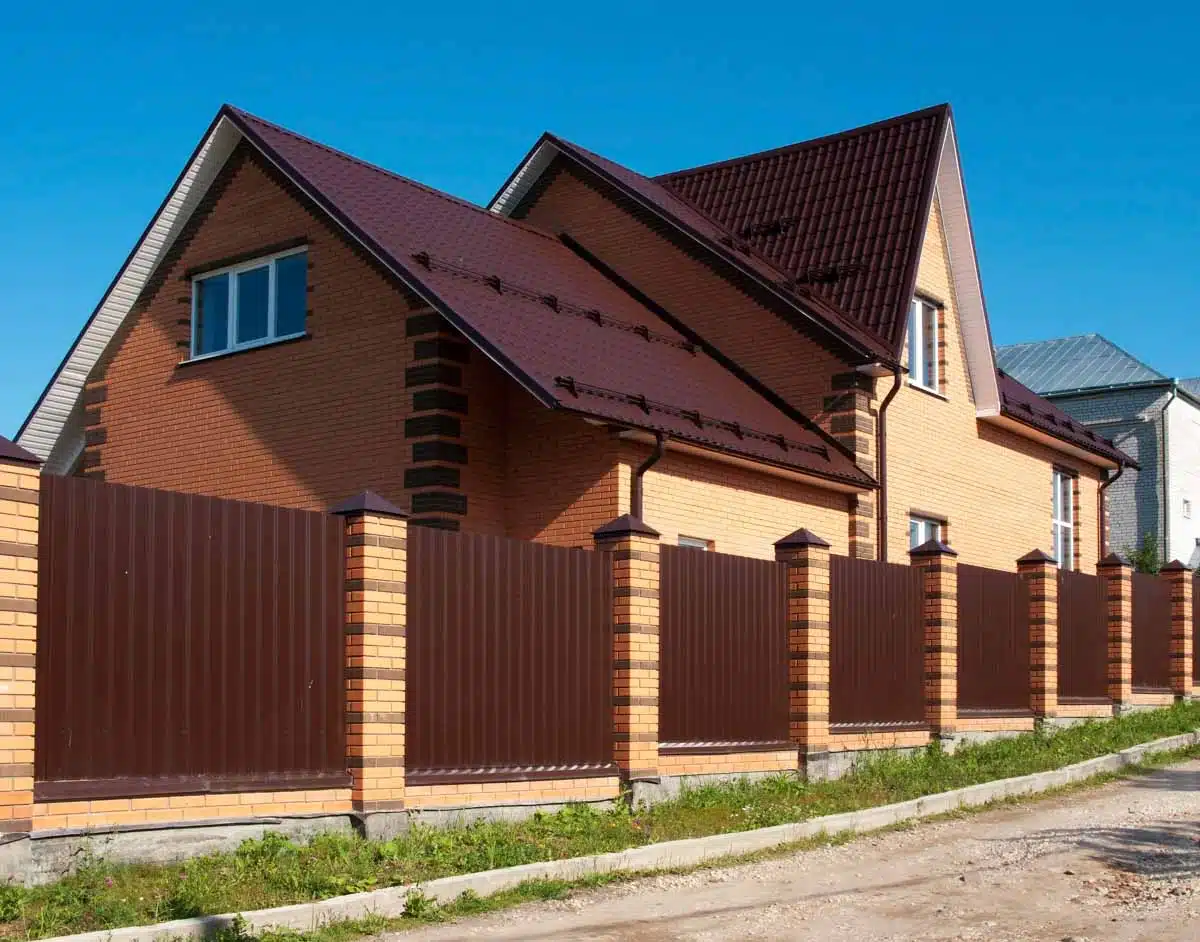 Bronze: Bronze is a classic match to brick houses which is a complementary color to the stone material. Bronze also juxtaposes the rustic quality of bricks with its glossy sheen. The result is a cohesive look that also works well with contemporary brick houses.
Charcoal Gray: An alternative to the traditional black, charcoal gray works with houses that has that industrial look and that uses bricks as an accent element.
Red Brown: A red-brown fence with black bracing or columns cohesively adds visual weight to a brick house and works well with gray to brownish brick houses.
Fence Color for Blue House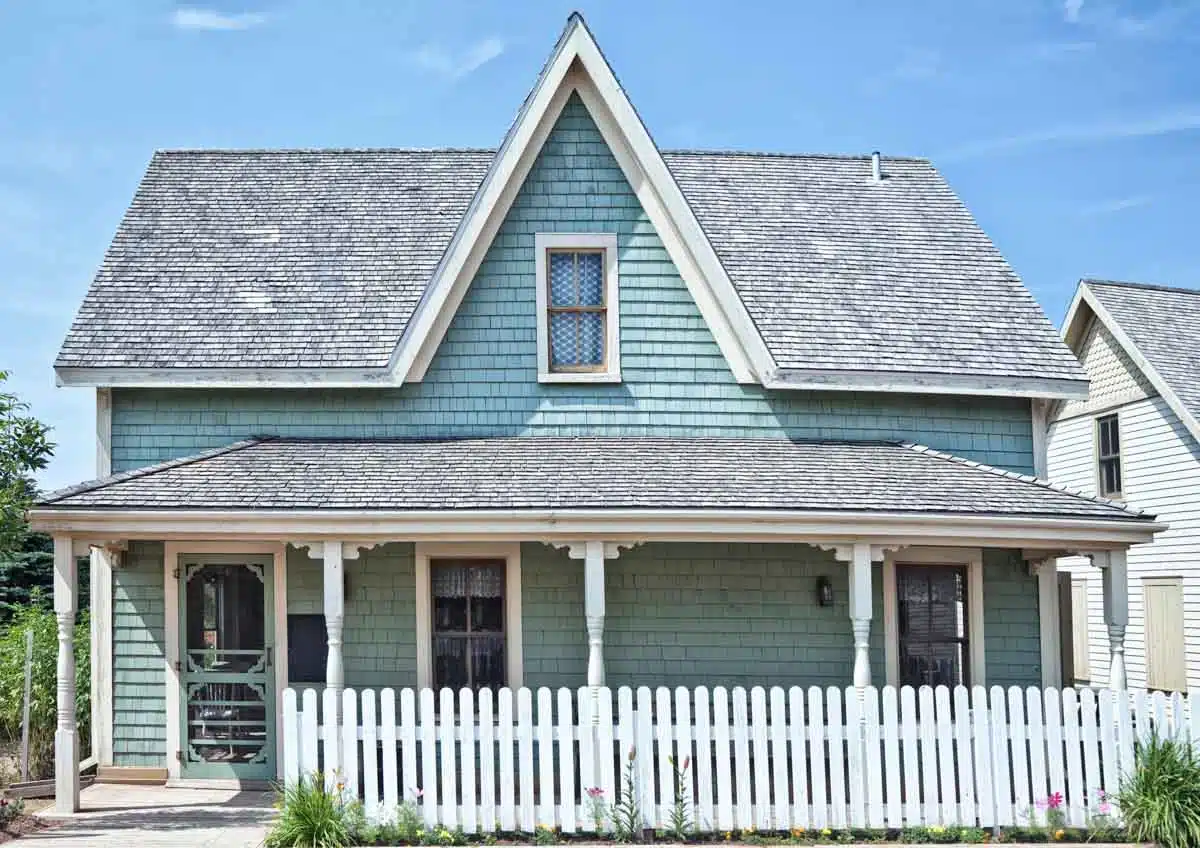 White: A blue house with white accents do well with a white fence as it creates visual continuity throughout the property. White and blue are contrasting colors and help define the elements of the house without overwhelming the exterior.
Natural Wood: While blue is a cool tone that evokes a sense of calmness, natural wood has that warm and inviting quality which makes the combination of the two a perfect balance of color temperatures. Redwood or cedar fences are popular natural or wood stain choices
Black: Like white, black is a neutral tone that helps the blue exterior to stand out yet the contrast allows the boundary element to visually pop through the exterior. Blue and black works with almost any style especially for traditional blue houses.
More modern-themed versions typically will have a darker blue such as navy blue or blue-green shades and can be instead complemented by a lighter shade such as gray or charcoal gray.
What Color Fence To Use For Yellow Houses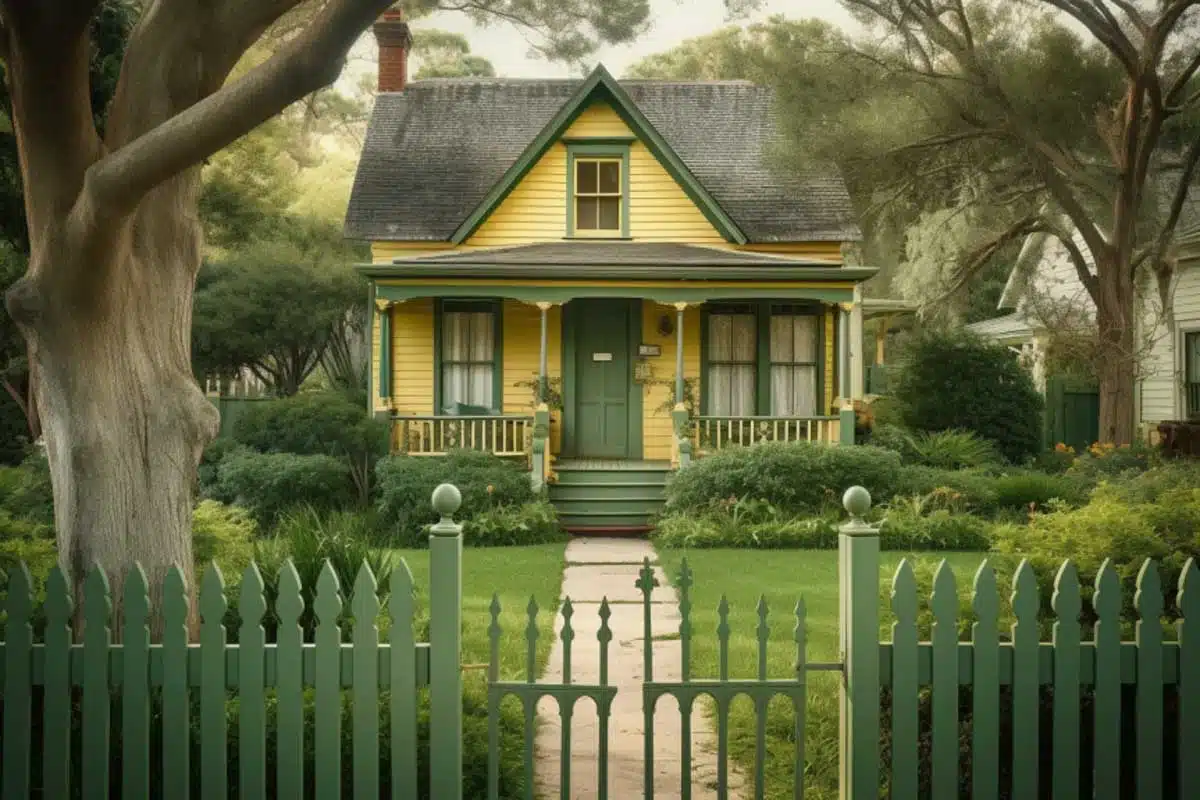 Tan or Natural Wood: Brown hues is a perfect match for cheery color and is suitable with fascia boards and window trims that have a similar brown hue.
Choose browns that are light and have orange undertones. Black types of shutters and trims also look good on brown-colored fences.
Muted Green: Muted tones when paired with brighter colors are visually pleasing since it allows the brighter color to move forward and balances and grounds the dominant hue.
Thus, a yellow house is well-balanced with a muted green, and since yellow and green are complementary colors, they match up easily.
Gray: A yellow house with gray accents looks good with a dark gray fence. Gray as a neutral tone is generally considered a cool temperature but warm undertones can change the color temperature. The best shade of gray for the fence will depend on the yellow shade.
As a rule of thumb the brighter the yellow tone the darker the gray to ensure contrast. Other factors such as trim and fascia board color should also be considered.
Should The Fence Be The Same Color As The House?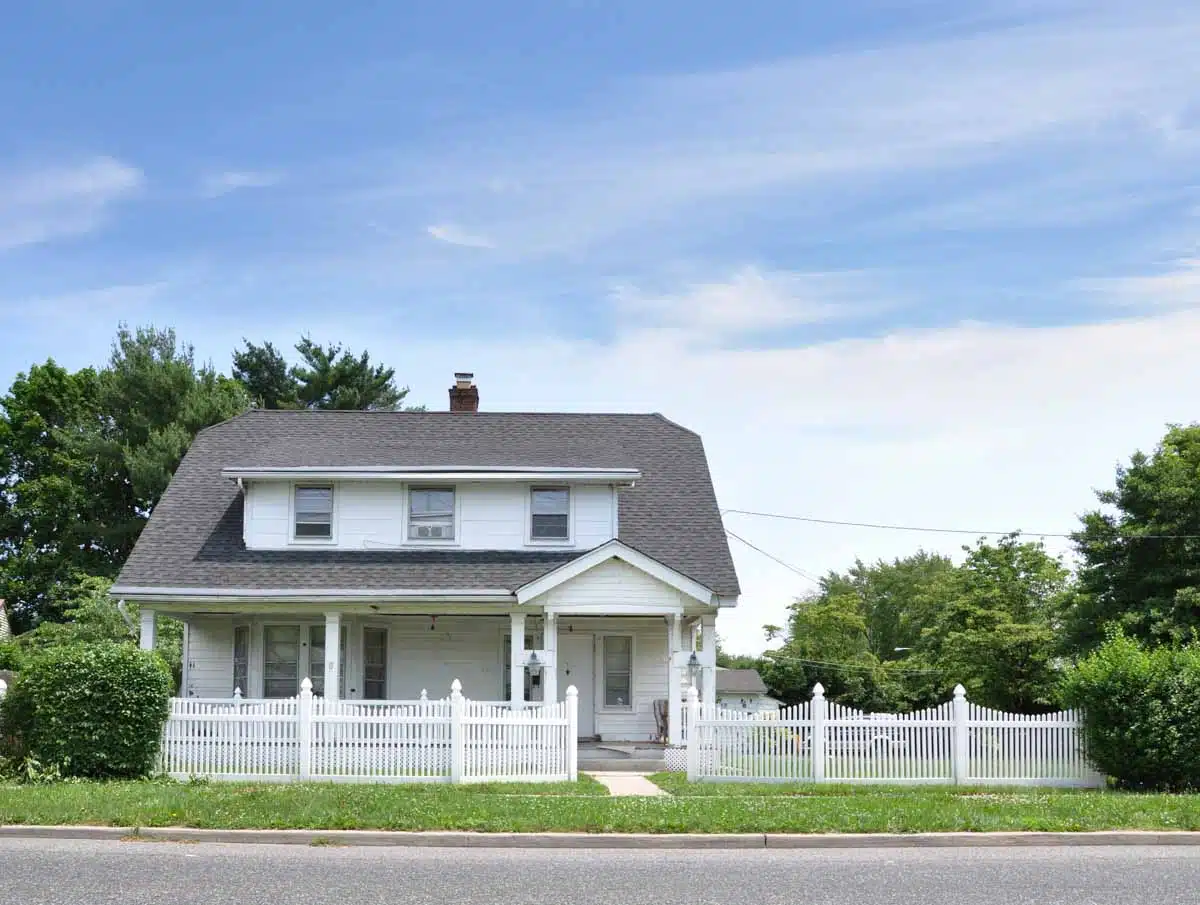 Choosing to have a similar fence color as the house depends on the owner's preference but ultimately fences may not have the same color as the house.
When the goal is to showcase the home, a contrasting color is best instead of a fence with the same color as the house according to Homes and Gardens.
This is especially important if you have a color such as purple or pink for your exterior paint color. Using a pink or purple for the fence paint will most likely be overwhelming to the senses. Instead pair with a white or if you want to use the same color go with a lighter shade on the color wheel.
On the other hand, when aiming for an obscured and not too showy exterior, using the same color of the house for the fence design can conceal the property provided the base color is neutral and not too intense.

What color palette do you prefer for your exterior paint and fence panel combinations. Share your best color options and tips in the comments. See more related content in our article about the best wood fence alternatives on this page.