Here we share our guide to modular vs. manufactured homes including the major differences between types with pros & cons, cost and features.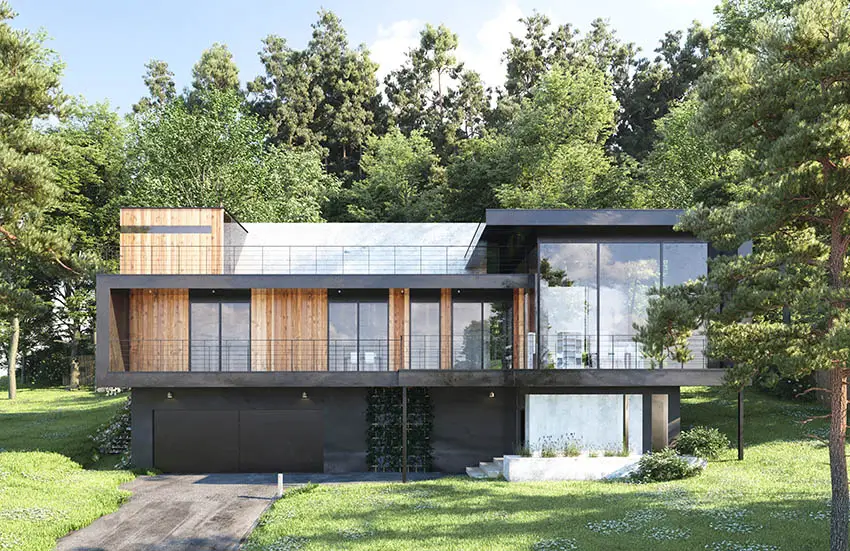 If you have been doing your due diligence and looking into all the options available to you when building a new home, you might have heard the terms "modular" and "manufactured" homes.
You might then be wondering what these terms mean and, which of these types of homes might be better for your own future home.
Both modular and manufactured homes are what can be thought of as "factory-built", "pre-built" or "prefab" homes. This means that the homes start out life in a manufacturer's factory.
These types of homes are originally constructed at the manufactures facilities then transported to a building site where they can be assembled by local contractors in a matter of days.
So basically, the "parts" of a modular or manufactured home are built in a factory then assembled at the home site. This is considered quite difference from "traditionally built" homes which are now often referred to as "site-built" because, well, their built on site.
What is the Difference Between Modular and Manufactured Homes?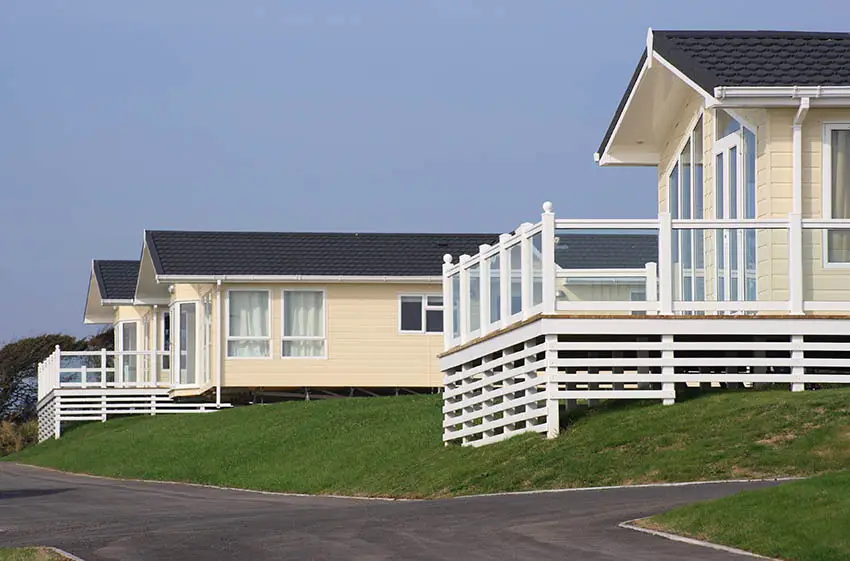 The major difference between modular vs manufactured homes lies in how they are constructed on site.
First of all, modular homes are built in sections at a factory. Manufactured homes, however, while also built at a factory are built in one piece.
Both the pieces of a modular home and a manufactured home are transported to their building site. When a modular home arrives, it is put together by local contractors. Meanwhile, a manufactured home, is then placed on and attached to a temporary or permanent foundation.
While they start out the same, parts constructed in a factory then transported to a site where they are then put together, there are differences in the construction standards they need to meet.
The United States Department of Housing sees the following difference between modular homes and manufactures homes:
• Modular Homes – Built according to the building codes of the site where they stand. In other words, they ultimately have to follow the local, county, and state building codes of the site where they are assembled.
• Manufactured homes – Construction follows the federal Housing and Urban Development (HUD) code. One major requirement of HUDs which manufactured homes need to follow is the fact that they need to be built on top of a permanent chassis rather than a foundation.
Manufactured homes are also known as mobile homes as they can often be attached and moved with a trailer.
How to Tell the Difference Between Modular vs Manufactured Homes?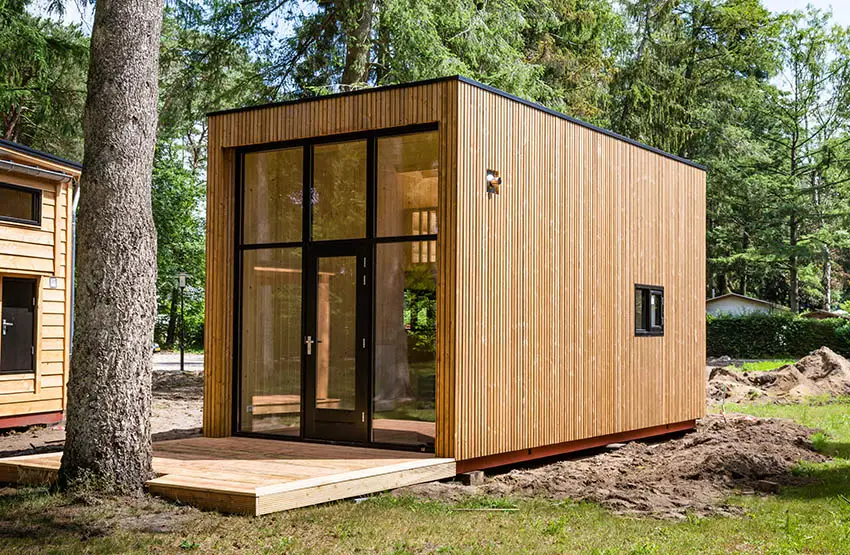 As we mentioned, a modular home is built in pieces, while a manufactured home comes in one piece.
Once a modular home is delivered to the building site, it is set on a traditional foundation. Meanwhile, a manufactured home is not necessarily required to be on a permanent foundation, which means they many be less sturdy. However, they are quicker to set up.
Modular homes come in many of the same styles that you could get with homes built on site. Many modular home manufacturers offer a variety of contemporary styles that will suit almost anyone's taste.
If you don't like the styles offered by a manufacturer, you can customize them. You can also add features and extras, like an attic or a garage or a porch. Many tiny home designs use modular pieces to achieve their finished product.
Manufactured homes also come in a variety of styles and it's quite possible to find one that will fit your tastes. However, they are less easy to customize with "add-ons" to the structure, so if you really want extra features it might be more expensive.
Cost Difference Between Modular and Manufactured Homes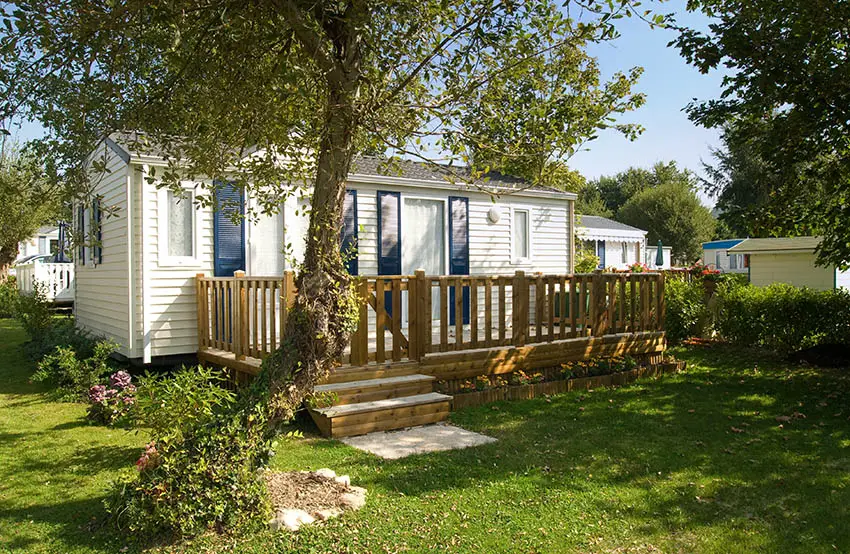 One major reason to choose a modular or manufactured home over a site-built home is that they are more cost effective.
Basically, the average cost of a site-built home is around $100 to 200 square feet. A modular home, will cost about $40 to 80 per square feet, with a 20 to 50% increase in price for custom features.
A manufactured home is the cheapest among these three options, costing about $40-50 per square foot.
The reason for the cost difference between modular and manufactured homes and site-built homes comes down to how they are made and constructed.
Since factory-built homes are built in volume by manufacturers, they can purchase the building materials at bulk and at a lower cost. The lower cost of building material will be reflected in the final cost of the project.
Because factory-built homes are quicker and easier to assemble, you definitely save on labor costs, especially when we are comparing modular and manufactured homes.
Because a manufactured home basically only requires you to construct a foundation or chassis for the home to stand on, there's less on-site construction involved then with a modular home. This means that it is a little less expensive than a modular home.
Which is Better Modular vs Manufactured Homes?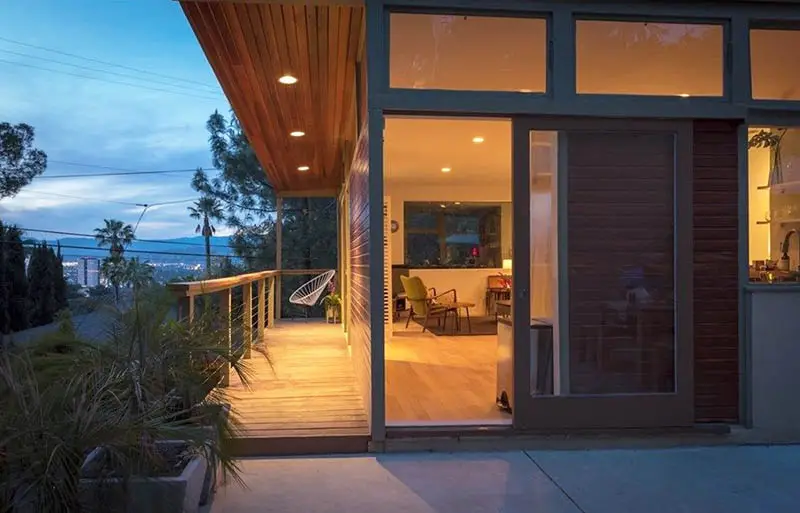 The advantage to a modular home is, that since it is built in "pieces" it is easier to customize.
Once a modular home is "built" on site, it's more or less considered a permanent piece of property similar to a site-built home.
Modular homes are considered "real" property, similar to site-built homes, so more financing options are available. Modular homes have the same financing options and modular home owners have the same protections, legal rights, and tax requirements as site-built home owners.
Some examples of popular modular style homes that come in kits are pole barn houses, geodesic domes and barndominiums.
One advantage of a manufactured home is that it is quicker to assemble on-site. As long as the foundation is ready, the home can be standing in less than a week.
Some people also like manufactured homes because they are not "permanent", you can still move them from the original site. This also means that you can build on land that you are just "renting". Your renter might balk at having you construct a permanent structure on their land but could agree to a manufactured home.
The biggest advantage however to a manufactured home over a modular home is, how soon your home will be completed. A manufactured home can be assembled in the factory, delivered, and set up within days. A modular home, however, will take several weeks to be assembled in the factory for delivery.
As with most decisions about housing construction, the answer to the question of what is better, depends on your needs. We've outlined some of the biggest consideration for "modular" or "manufactured" being better above, but let's go into the pros and cons a little deeper.
Modular Homes Pros and Cons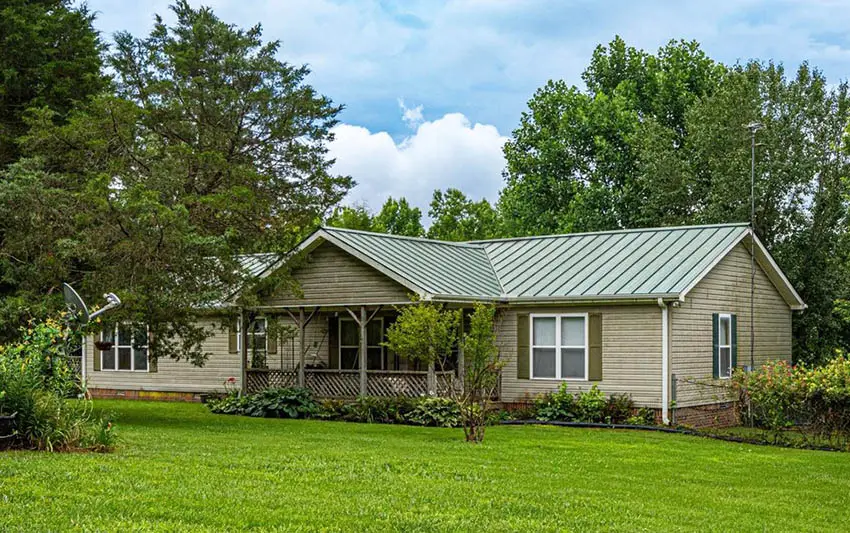 One major pro or benefit of a modular home is you are literally getting what you paid for. Since every component of the home is manufactured to exact specifications, following the same factory procedures, and subject to the manufacturer's quality control procedures, you can be sure that what you requested – what is in the brochure – is what you will get in the end.
Another advantage of building a modular home is, the construction process is less at the mercy of the weather. Because the major parts are built in a factory and just put together onsite, the different parts are less likely to remain exposed to the elements if construction needs to be delayed due to bad weather.
Also, because the construction process is quicker, you're likely to be able to schedule the construction together before the weather turns. It takes a manufacturer around one to two month to put together the parts of a modular home on their factory. The modular homes are then delivered almost 70-90 percent complete and a local contractor should be able to assemble the home in a week or so.
Finally, one major reason to choose modular over site-built is that it is less expensive. On average, the National Association of Homebuilders found that construction cost of a modular home is 11% less than that of a site-built home.
Manufactured Homes Pros and Cons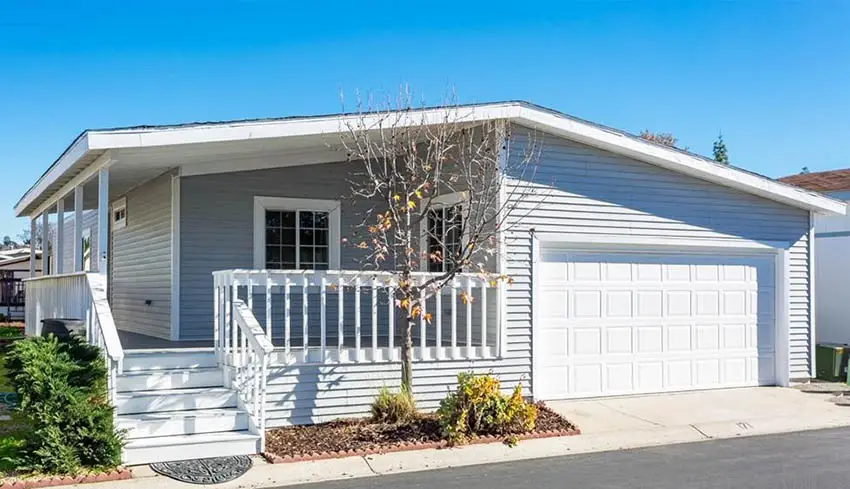 Manufactured homes are regulated by the HUD code, so they are subject to federal standards of strength and durability – including fire and wind resistance. They are also subject to performance standards for heating, air conditioning, plumbing, and thermal and electrical systems.
The fact that they must meet HUD standards means that they have quality features and are often comparable to site-built homes. Aside from this, they are also cheaper, with a final project price that is about 25-50% less.
Manufactured homes are subject to rules of the community or developments where there are going to be "built". Some areas don't allow manufactured housing so you need to do your research on that before buying a manufactured home.
While it is possible to get financing for a manufactured home, you're going to have to go to less "conventional" means. As they are not considered "permanent", you might not be able to get a typical home loan or mortgage if you intend to put up a manufactured home.
You could get a retail installment contract with the retailer that sold you the home, which will help you finance the project. You can also apply for a FHA or VA home loan.
Some financial institutions will grant you a conventional mortgage for your manufactured home, but only if you are planning to place the home on a permanent foundation.