In this guide we discuss Hardie Board vs. Stucco including what Hardie Board is & how it compares to stucco siding.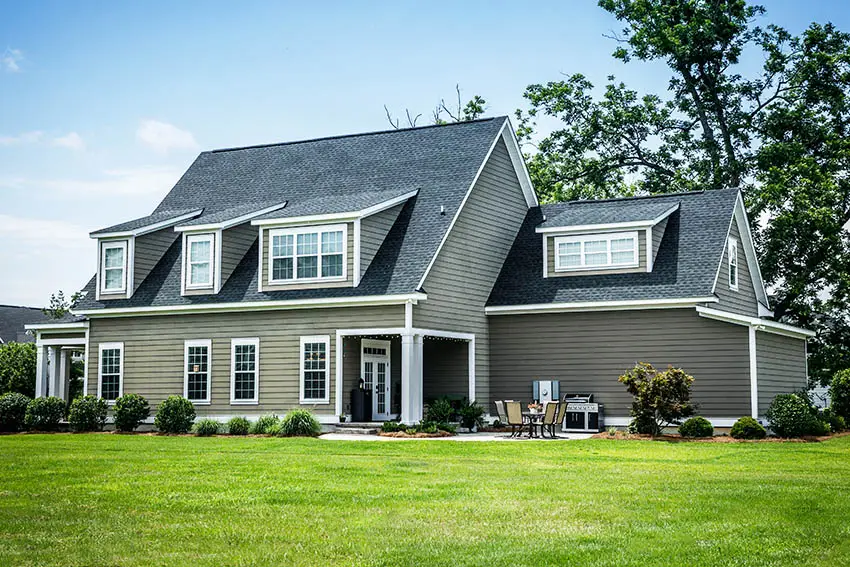 Fiber cement, or Hardie Board, is a family of building products created by James Hardie Building Products located in Ireland. Hardie board is a cement-based material used to manufacture products formed as planks, trim, soffits, panels, and siding for residential and commercial use.
When homeowners decide to replace the siding on their home, or if purchasing a new build, they have many siding options to choose from. Two of those options with durability and long life are Hardie Board and Stucco.
What is Hardie Board?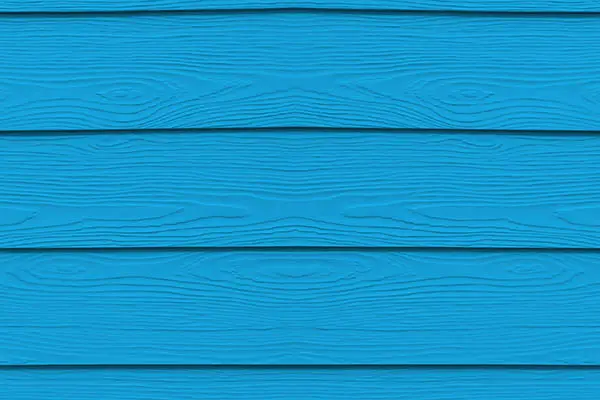 When James Hardie moved from Scotland to Australia in 1888, he set out to start a new company and was joined by a close friend from Scotland in 1892. The company, tanning hides, and oil products was successful, and Hardie retired in 1911. His partner took over and made it a family business, becoming a world leader in manufacturing building products. The invention of fiber cement products in the 1980s led to the fiber cement boards and products today, often called Hardie board.
Fiber cement is a form of cement mixed with 8 to 10% wood fiber and either fly ash or silica sand giving it extra durability and allowing the product to dry flexible, somewhat similar to synthetic stucco. Hardie board lasts for years and requires little maintenance.
Hardie comes in several forms used for exterior siding including:
• Hardie lap siding
• Hardie long boards
• Hardie panels similar to vertical board and batten
• Hardie shingles
This versatile product has a characteristic hard to match—bugs such as termites hate it and can't do damage to it, and Hardie board is water-resistant.
What is Stucco?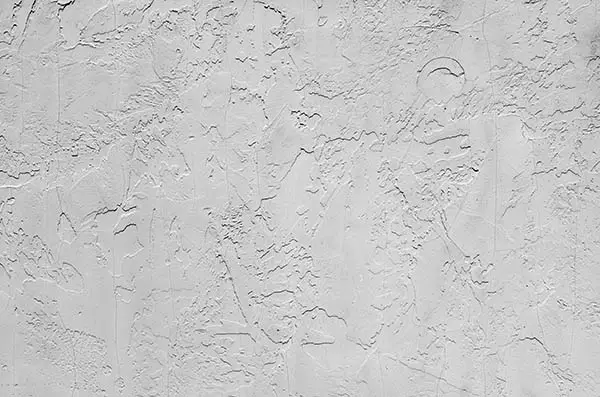 Stucco is a mixture of Portland cement, sand, and lime. This powder product is mixed with water at the time of installation to create a paste. Stucco paste is applied over lath or mesh or directly to smooth stone surfaces.
Typically layered, stucco creates a strong surface with fire retardant properties and lasts anywhere from 50 to 80 years. Stucco is susceptible to moisture damage and cracking, requiring regular maintenance.
Which is Better, Hardie Board vs Stucco?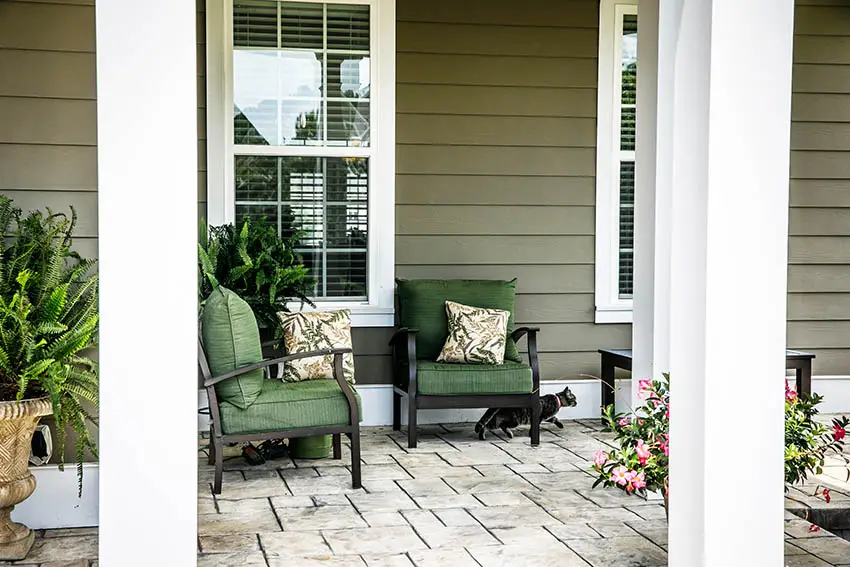 Hardie board is just as long-lasting and durable as stucco. It's resilient to wet climates and handles temperature changes well. Hardie siding products are formed in molds allowing choices of color and various textures that mimic wood, brick, or stucco.
Another great factor about fiber cement is the ability to paint or repaint it with alkali paint to freshen it up or change the color.
Stucco is also a great choice for siding, offering the same durability and long-lasting life as Hardie board, but stucco is very susceptible to moisture and bug damage.
When considering Hardie Board vs stucco its important to consider your home's location. Stucco performs well in dry weather conditions, however areas of extreme humidity or rainfall may cause a stucco exterior to crack.
Unlike Hardie board products, stucco requires more maintenance, and painting stucco means surface preparation that could be extensive.
Stucco has fire retardant properties, as does Hardie board, both slowing down the spread of fire from the outside by almost an hour, giving the occupants time to get out.
Cost of Hardie Board vs Stucco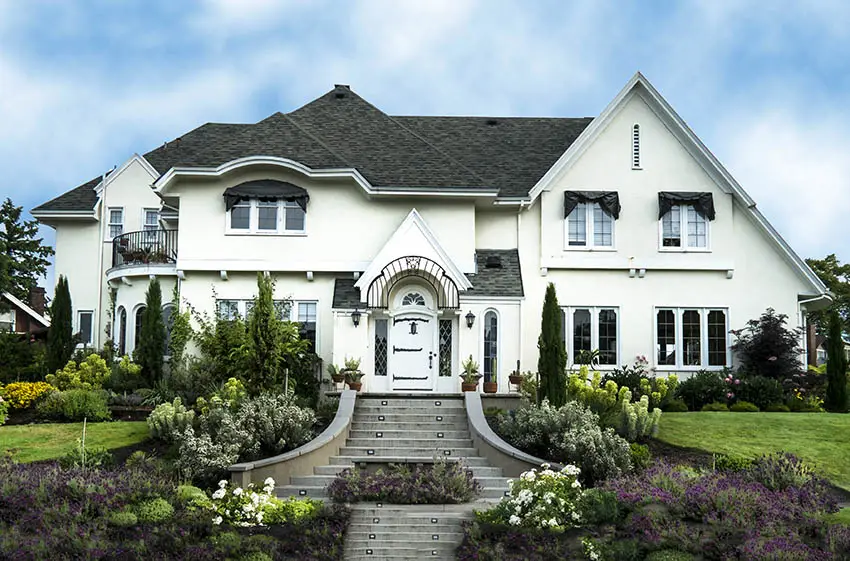 While stucco materials and labor averages $7.00 to $10.00 a square foot to install, Hardie board siding comes in at an average of $6.00 to $10.00 a square foot for materials and installation.
Costs vary between locations around the country and the climate but do not change greatly. Other types of Hardie, such as Hardie lap board or Hardie shingles, will cost more or less than Hardie boards.
A home with 1200 square feet of exterior wall that needs siding would cost $9,600 installed with Hardie boards or $10,200 for stucco. (average cost)
Hardie board siding runs a bit less than stucco siding, and both provide premier siding with durable resilience but Hardie board is much more resistant to moisture damage from the elements.
We have more in-depth information about the cost to stucco a house on this page.
Can You Put Hardie Board Over Stucco?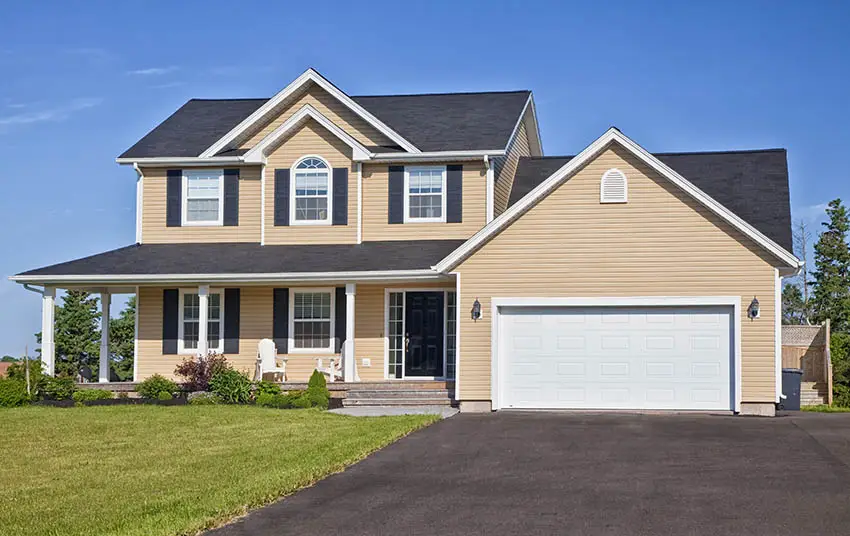 Yes, Hardie board siding can be installed over stucco with two options concerning the existing stucco. Complete stucco removal is a large and tedious job that may lead to other damage to the exterior walls of a home.
The benefit of removing stucco will reveal rot, mold, bug and termite damage, and water infiltration. The cost of repair may be more or less expensive than complete removal. The age and type of stucco also affect whether to remove the stucco or not.
If existing stucco doesn't need to be removed, bulging or warped areas need to be flattened to allow for a level surface. The stucco siding will need furring strips installed every 15 inches to fasten the Hardie board on.
It's recommended to install closed-cell foam boards between the furring strips to provide packing in case the siding is bumped. The uneven space between the furring strips may allow cracking. Only a professional should do the installation of Hardie board over stucco.
Read more about stucco vs siding on this page.