Here's out ipe wood furniture design guide including what it is, different types, durability, cost and how to maintain and clean ipe wood.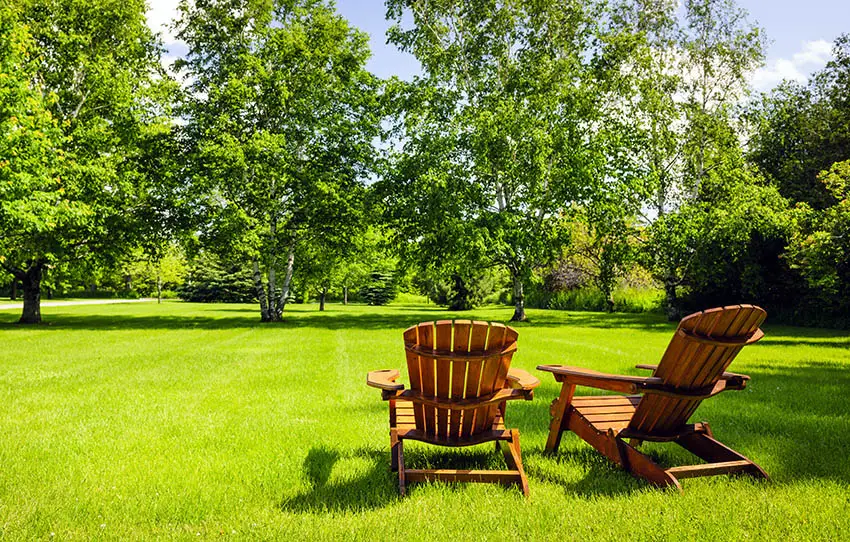 Nothing says luxury better than well-made hardwood furniture. Its timeless quality and long-lasting material make wood furniture a great investment. With many choices of quality wood available, one that's worth considering is the ipe wood.
What is Ipe Wood Furniture?
Ipe wood or ironwood is considered the next best thing to teak. This type of wood is native to Brazil but can also be found in other countries like Mexico and Argentina.
Ipe wood is best recognized for its durability. It's stronger than oak and can dull your tools. It's also resistant to anything that may normally damage wood. This is why ipe can last for decades if well taken care of.
With these properties, it's no surprise why ipe is one of the best materials for furniture use. Despite its thickness, advanced manufacturing methods have made crafting this wood into stylish indoor and outdoor furniture easier.
Ipe Wood Outdoor Furniture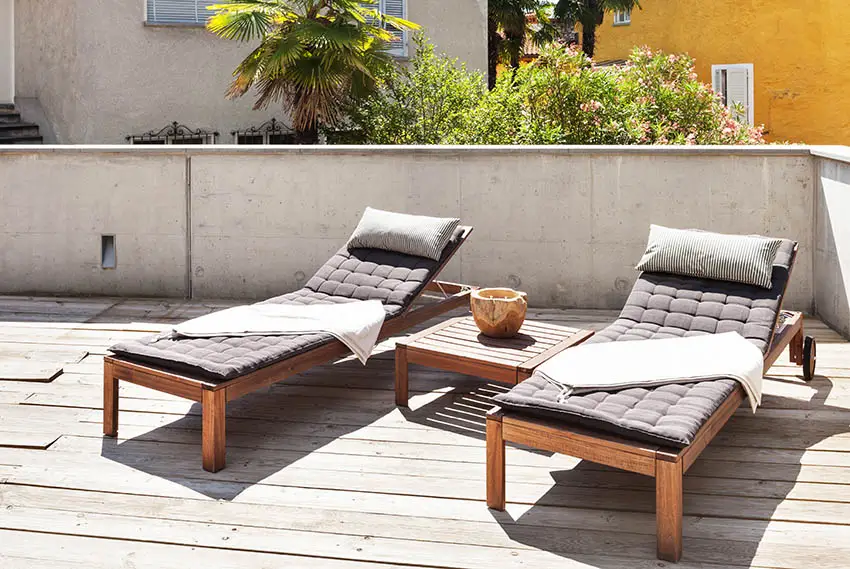 There are many options when choosing your outdoor furniture. But you can worry less when you get your outdoor space furnished with ipe wood furniture.
Why? Well, for one, ipe wood furniture is weatherproof. It can withstand wear and tear with little to no maintenance needed. During the dry season, ipe wood stays cool by naturally dispersing heat. Since water and moisture cannot penetrate ipe wood, rotting and cracking are not an issue.
This is why a lot of property owners along the coast and in places with extreme weather prefer ipe wood furniture.
Termite attack is also not a problem when it comes to this wood furniture. Ipe wood distinguishes itself by being so dense that termites cannot eat through it. The wood's natural oils also help deter most insects.
Despite its almost indestructible features, proper care should still be observed with ipe wood furniture.
How Do You Maintain Ipe Wood?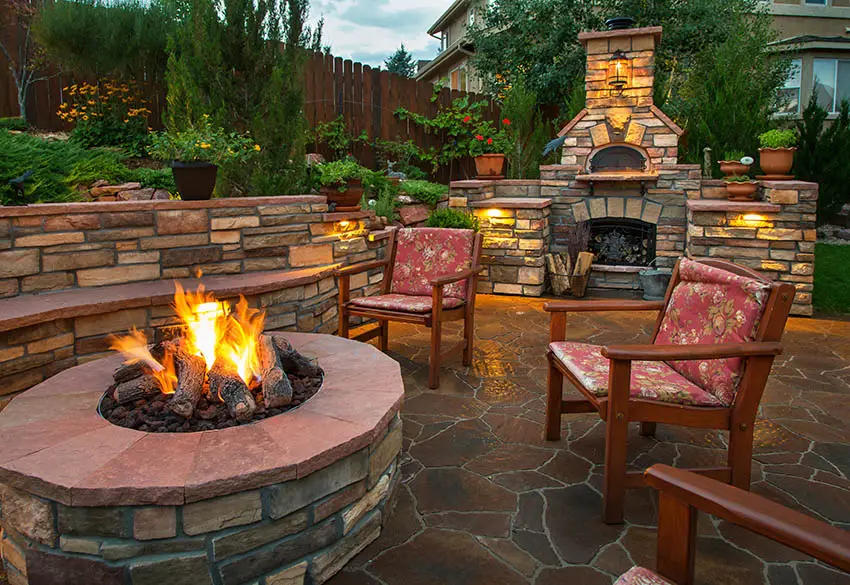 Ipe wood requires little maintenance. When used outdoors, ipe wood is constantly exposed to many elements—rain, hot sun, and dirt—that can affect its color and texture. As it ages, the UV rays from the sun turn its dark brown color into a beautiful silver patina.
Depending on your preference, you can leave it as is. You can also retain its natural texture and brown hue with regular maintenance.
To keep it looking fresh, sand the ipe wood lightly but thoroughly and re-oil. This process should be done at least once a year. However, you might need to do a little more work if you haven't sanded your ipe wood in a while and it is turning grey.
Begin by cleaning with a power washer. The pressure from the power washer is strong enough to deeply remove all the debris and dust. Wait for a few days or until it is completely dry before coating it with oil.
How To Clean Ipe Wood Furniture?
Routine cleaning is key to maintaining the quality of your ipe wood furniture. Keep it free from tree saps, bird poop, and other dirt. If you see any of these on your ipe wood furniture, you can easily wash them with soap before giving a final rinse.
Wiping your furniture down regularly, especially those outdoors, avoids dust and dirt sticking to the surface.
There are special ipe wood cleaners available in the market. But these are best used when your furniture forms a patina. They help loosen the dirt on the surface to make deep cleaning easier for you.
How Long Does Ipe Wood Last?
Typically, hardwood can warp, bow, and twist after years of heavy use and exposure to moisture. It is also more prone to decay and may turn unsalvageable.
That said, ipe wood can last you for at least 40 years. Small surface cracks may appear after a decade or so, but you do not have to worry about heat, water, pests, and rotting. With regular maintenance, ipe wood can reach up to 75 years. That's almost a lifetime.
Another comparable option is acacia wood furniture that has about the same lifespan and is great for outdoor use.
Is Ipe Better than Teak?
Teak is a tropical hardwood endemic to Asia, with the largest commercial teak plants found in Indonesia. However, several countries in the Americas cultivate teak in plantations.
Ipe and teak share many similarities. They are both beautiful and economical. What you spend on your purchase, you save more in maintenance.
Ipe beats teak when it comes to density. Ipe is so dense that its burning rate is comparable to concrete and steel. When maintained, it can also outlast teak.
While finding high-quality ipe can be a challenge, teak is scarcer. The majority of teak is sourced from Asia, with Burma teak being superior to commercially grown teak.
Because teak is more difficult to find, it's also more expensive. Ipe costs $3.50 to $5 per square foot while teak is priced at $22 to $24 per square foot.
Ipe is a strong choice when it comes to decking and outdoor furniture. It is less expensive, durable, and convenient as it requires little to no maintenance. That said, teak is a popular choice across the world. Vintage teak racks up in value among homeowners and designers.
Other Uses For Ipe Wood
Aside from different types of furniture, there are many uses for the lesser-known exotic ipe wood.
Ipe Wood Decking
Ipe is far more superior than other decking wood like cedar. It can withstand extreme wear and tear and is easy to maintain. Since ipe boards are all-natural and do not come in uniform colors, replacing the boards is not a problem. The varying shades of brown make for an interesting deck.
Ipe Wood Flooring
Ipe is used in floorings for the same reasons that it's used for decking. Do note that ipe is more commonly referred to as Brazilian walnut in interior design. The rich color and stylish appeal of the Brazilian walnut wood makes it a popular choice.
Ipe Countertops
This wood makes an attractive counter surface that requires much less maintenance than many other wood types. Ipe counters hold up well under heavy use and does not scratch or dent easily make it useful for the kitchen or worktop.
Ipe Wood Siding & Fences
Using ipe wood as sidings for houses and buildings translate well as an architectural feature. Aside from its aesthetic appeal, it helps fortify the structure.
In terms of fencing your property, ipe wood serves as great fence boards. Forget the traditional white picket fence and be your neighbors' envy when you install a gorgeous ipe fence.