Here's our guide to walk-in pantry dimensions including different types of pantry sizes and a few tips on how you can organize your walk-in pantry designs.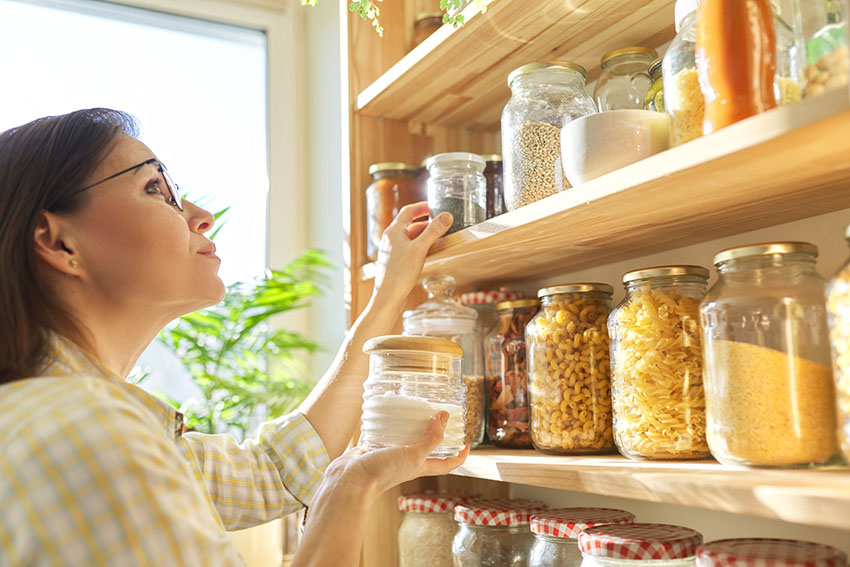 What is a walk-in pantry? Well, this type of pantry is simply a cabinet or room that's located just around the kitchen or nearby. Walk-in pantries function as storage areas for several kitchen goods.
Most homeowners overlook having a pantry. In reality, a pantry is one of the most helpful things found in the kitchen. Incorporating a pantry in your kitchen is much more enjoyable now as there are tons of ideas, layouts, and designs to select from.
In this article, we will discuss numerous questions and details about walk-in pantries. Read on to get yourself informed!
Standard Pantry Sizes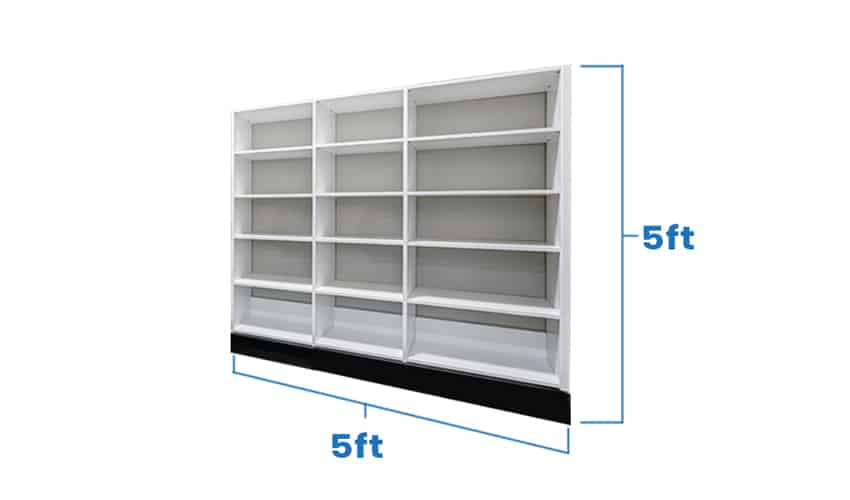 The common size of a standard pantry is 5 feet by 5 feet (U-shaped). However, these dimensions might vary because not all homeowners have the same kitchen size. Plus, it depends on the homeowner's preferred amount of storage.
Nonetheless, it's always recommended to leave a minimum aisle width of 3.7 feet (44 inches) so that the pantry can be easily moved around the kitchen.
A rectangular walk-in pantry is simply one of the favorite choices by many homeowners.
A small-sized pantry that comes with storage on one side must have a minimum measurement of 60 inches, while a large-sized pantry that's incorporated with storage on two sides must have a minimum measurement of 76 inches.
How Deep Should a Pantry Be?
Remember not to go extra deep in terms of making a pantry. Numerous experts and professionals recommended that the pantry shelves should measure not beyond 1 foot (12 inches) deep.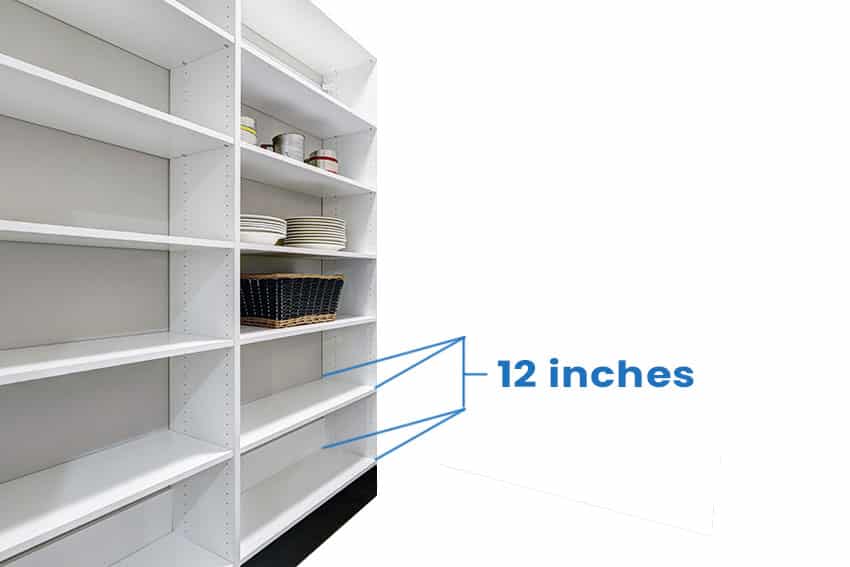 More than 12 inches would make objects get buried. This will result in you forgetting about those buried objects, making you buy them again because you thought they're already gone. So, when making a pantry, ascertain that you're seeing all of the objects on it clearly.
Pantry Shelf Spacing
Here are some useful tips you can apply for creating an effective pantry shelf spacing:
The bottommost shelf is normally 20-24 inches from the flooring. You're free to elevate it as well to allot more room for storing big objects such as paper towels or pet food.
Remember that there are ideal numbers in identifying the best shelf heights
You need to either elevate or lower the shelves depending on what you put or store on each shelf. Assign at least a 2-inch clearance surpassing the tallest object located on the shelf. Doing this will help you access objects with ease and it helps in cutting back on misused space.
In general, these are some of the rules you can follow:

Plan at least 6.5 up to 7 inches for a shelf that's mainly designed for canned goods.

Plan at least 14 up to 16 inches for a shelf that mostly contains cereal boxes.

Plan at least 18 – 20 inches for a shelf that stores huge items such as potato containers
Standard Pantry Shelf Depth
The bottom shelf of a standard pantry usually has a depth of 16-18 inches and the spacing is around 18-24 inches distant.
If you wish to store massive objects, the shelf must have a depth of 12-14 inches and the spacing must be around 14-16 inches to make enough room for bulky objects such as containers and cereal boxes.
If the shelf is mainly intended for canned goods or spices' storage only, it may not need beyond 6 inches from its front to back. If you aren't exactly sure what to put on your shelves yet, create an extra 2-inch vertical space to make sure the objects you're putting can be easily slid in and out.
How Wide Should a Pantry Door Be?
The recommended width of a minimum aisle is 44 inches. A walk-in pantry with storage on one side should be at least 60 inches wide. If it has storage on both sides, it should be at least 76 inches wide.
What should be the size of a pantry door? Well, it normally depends on your preferences, needs, and of course, your space.
Single doors usually measure 24 inches. Bigger-spaced pantries have pantry doors that measure 36 inches.
How wide is a standard pantry door? The minimum height for pantry doors is 80 inches. The average width measurements for the interior pantry doors are 24, 28, 30, 32, and 36 inches.
Read more about kitchen pantry door ideas here.
Reach-in Pantry Dimensions
The average size of a reach-in pantry is 5' x 2'. This is generally the starting spot, but your reach-in pantry can still be as shallow or deep depending on your space.
Walk-in Corner Pantry Dimensions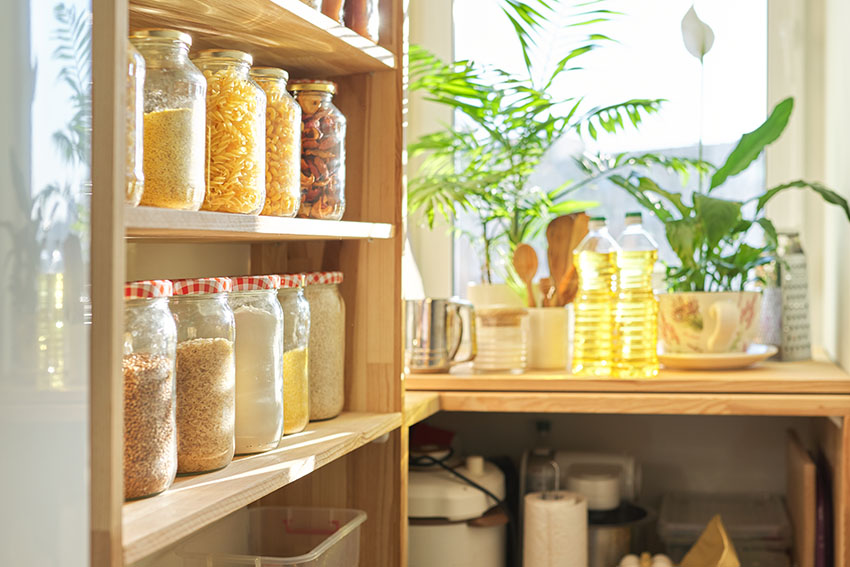 Talking about a corner walk-in pantry, it should have a minimum measurement of 2.25 feet (27 inches) deep with a doorway at a 45° angle.
The swing of the door can expand clearances needed for at least 3-feet walkways. The door swing can also reduce the size of the counter space by 6 feet.
Narrow Walk-in Pantry Dimensions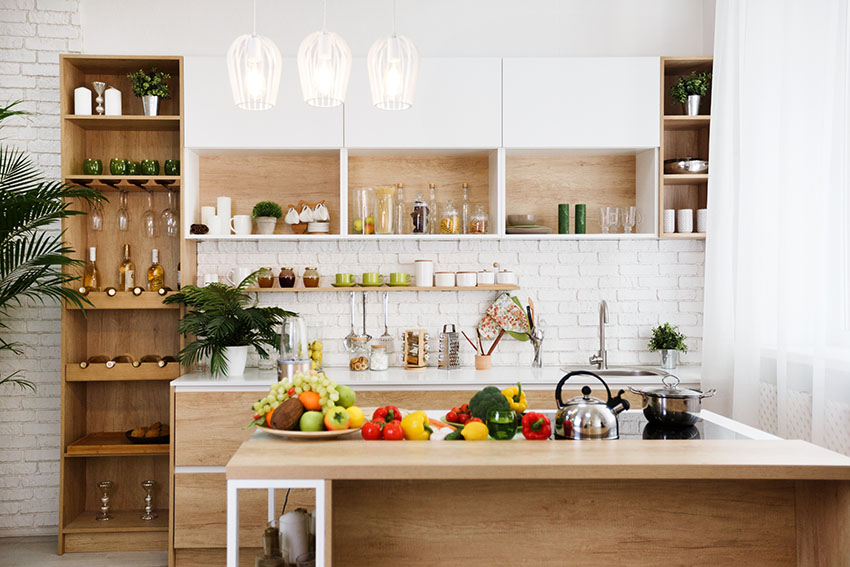 Narrow walk-in pantries normally measure 4.5' x 6'. However, you need at least 36 inches of walking space for one person to access a pantry.
Most long and narrow pantries give a bit beyond space's bare minimum. Read more about how to organize a small kitchen here.
Small Walk-in Pantry Dimensions
The common dimensions of a small walk-in pantry are 5' x 3' to 5' x 5'.
Correct Measurements Can Help you Organize Your Pantry Well
Before organizing your pantry, what you're going to do first is set up your shelves. A lot of people select to maintain running shelves and some choose to shelve starting from the bottom to the top.
However, regardless of what shelving technique you're doing, ascertain that you're leaving a sufficient floor spacing. There must be a minimum measurement of 40-44 inches of extra space in the middle area of the pantry.
A Few Tips on How You Can Organize your Walk-in Pantry
Maintain the cleanliness of your pantry. Throw out waste objects and other expired foods.

Take an inventory of the things you have.

Identify the location of the objects or goods you want to store in your walk-in pantry.

Make sure to categorize the objects and goods that are in the pantry.

Ascertain that you're using the correct-sized and ideal containers for your food.
Check out this article on open shelving kitchen ideas for more related content.