Below we share our kitchen garden window design ideas including cost, pictures and decorating tips.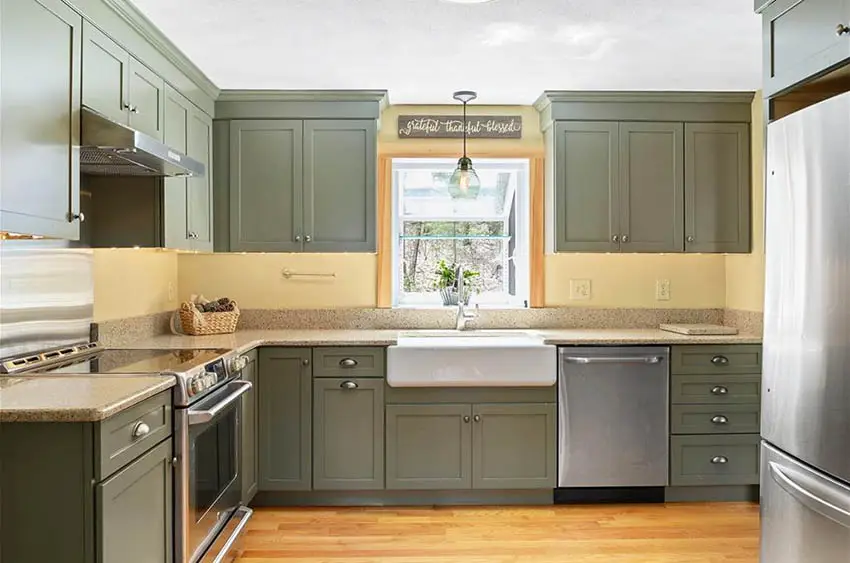 A popular question often asked is what is a kitchen garden window? A kitchen garden window is simply, a three-dimensional window that extends out from the house. These windows can provide an inviting nook for decor and plants such as flowers and herbs.
This window design is typically a smaller type of a bay window or bow window. Bay windows and bow windows are pretty similar in the sense that they both have larger areas to place items. A bay window has three openings, with varying angles to connect then.
A bow window is the same concept, but has 4 windows, usually at about 10 degrees. This creates a ledge along the bottom to allow for different items, and in the case of a kitchen window garden, makes room for plants.
Garden Window Design
Most garden windows extend out about 18 inches from the side of the house. They are often built to be energy efficient with 1 inch thick insulated glass with side ventilation to allow in the outdoor breeze.
These types of windows are frequently constructed from a PVC vinyl frame that helps them hold up in most adverse weather conditions and be long lasting.
The best use of this garden is to plant different herbs or things you can use when cooking, since they are so close and easy to use. Kitchen window gardens add beauty and are extremely functional.
Typically these windows are right above, or at least near, a sink, making for an easy reminder to water the plants. Additionally, putting them in the window gives a great access to sunlight.
Are Garden Windows a Good Idea?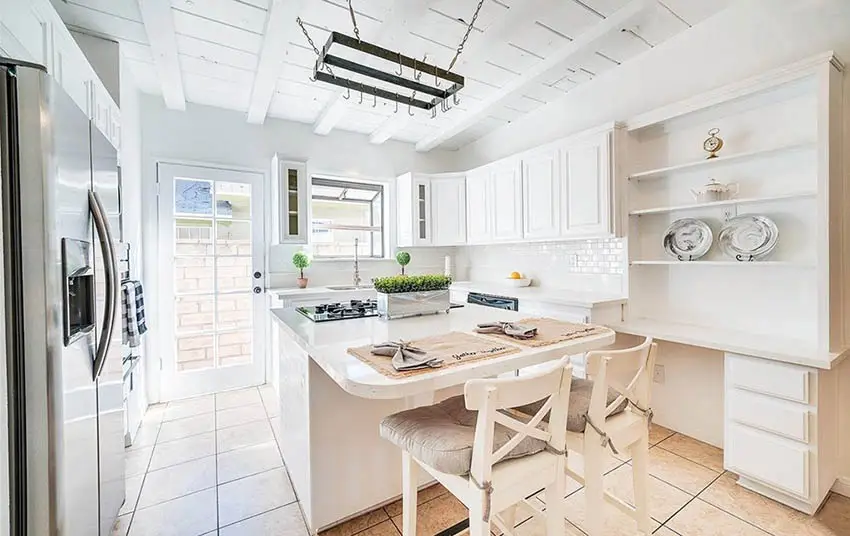 Kitchen garden windows are not just a good idea, but a great idea. As mentioned above, putting plants in the window gives a phenomenal access to sunlight, which is a vital ingredient to the survival of your plants.
Plants also need an occasional, or frequent watering, and being in a kitchen puts you pretty close to a great water source, the sink.
Some fun things you can plant in your window garden could be herbs! Herb are typically pretty small plants so they can easily be placed in a window without taking up too much space.
A kitchen garden is the ideal spot to grow herbs since the kitchen is a great place to use herbs! Incorporating fresh grown herbs into your cooking can up your flavor profiles and save money on having to buy those items from the store.
Other cool and beneficial plants that can be used in cooking, but can still be small enough to place in a kitchen garden (unless you get them get too big) are: Lemons, carrots, sprouts, garlic, mushrooms, peppers, and many, many more!
Growing these food in the garden window make for easy access and also keeps pests away from eating anything in an outdoor garden.
Kitchen Garden Window Cost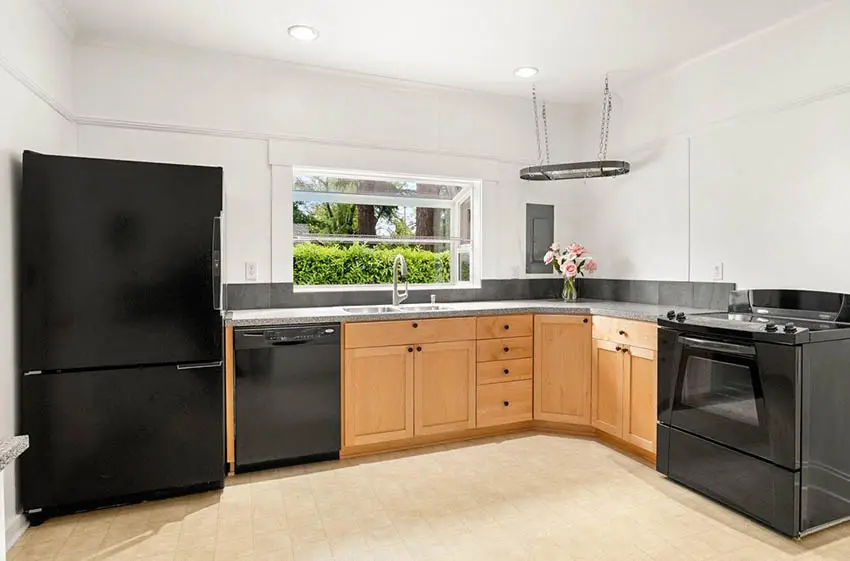 Kitchen windows vary in cost. The window itself is going to be the largest cost if your home is not already set up in a suitable way for a kitchen window garden, everything else really saves you money!
A bay or bow window runs about $500 to $1000, highly depending on size and materials. Check your local home improvement stores to get a quote and accurate pricing for your location.
As mentioned, the rest of the items should be extremely low in cost. While at the home improvement store of your choosing, pick up a few small pots, and some soil and you've got yourself a big dent in the kitchen window garden project.
I would say you could fit about 4- 5 small pots on the average kitchen window garden, price them at about $10 each, and a $10 bag of dirt, you are looking at under $100 total.
With that you can either buy seeds, or to save even extra money, and use the items you have handy, you could plant the seed of the herbs, fruit or vegetable that you previously used. This is a great way reduce, reuse and recycle.
How to Decorate a Garden Window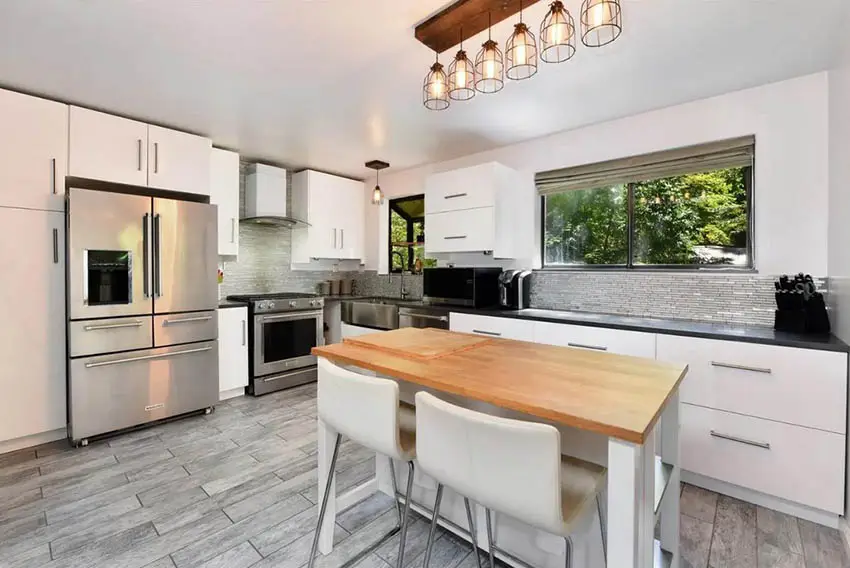 In some cases, the plants that are to be placed in the window are decorative enough. The colors and growth are always a very interesting process that is definitely eye catching, and the view changes as it grows. If there is desire for extra types of decoration in the kitchen window garden, there are plenty of additions that can be made.
Adding trinkets between where the pots are located can add some personality to the window. Even incorporating ceiling hung items like wind chimes, hanging plant holders, or other hanging items allows the window to have another level of dimension.
Painting the pots, and selecting a variety of sizes of pots can make the kitchen window garden look a lot more planned out and visually appealing.- interior designer Savannah.
This is also helpful because some plants require larger or deeper types of pots for the best growing.
For example: Carrots grow mostly underground, so they require a lot more space under the dirt to grow their best. Herbs are a great deal smaller and do not need too large a pot, as you will grow so many herbs, that you cannot possibly use them all. Painting the pots, or buying them with a design on them can create for a fun project.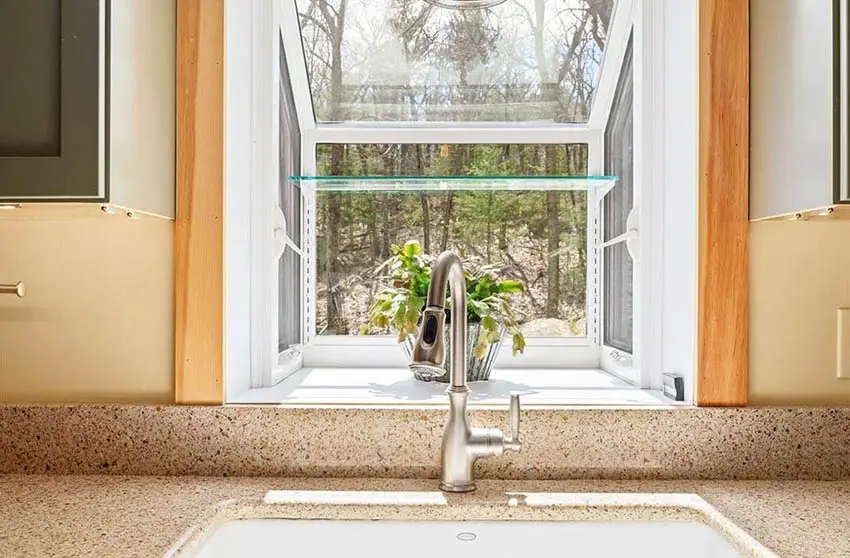 Some garden windows have open shelving that can be used to accommodate an additional level or plants or decorative items. When it comes to the decorating ideas of how to bring a kitchen window garden to your home, they are endless. Some different ideas, tips and tricks to get the perfect kitchen window design are as follows.
Kitchen Garden Windows Over Sink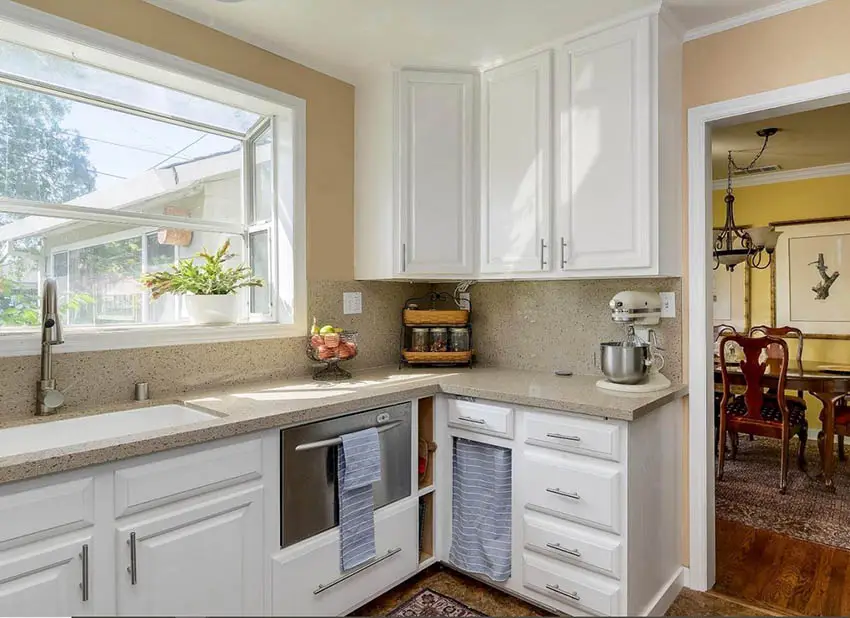 Putting a kitchen window over a sink is the first good choice, so you have something beautiful to stare at while monotonously doing the dishes daily.
The second good choice is using that window as a kitchen garden. There is easy access to water with the sink right there, and it is a little reminder to water and check on your plant every time you are using the sink for other reasons.
Kitchen Window Herb Garden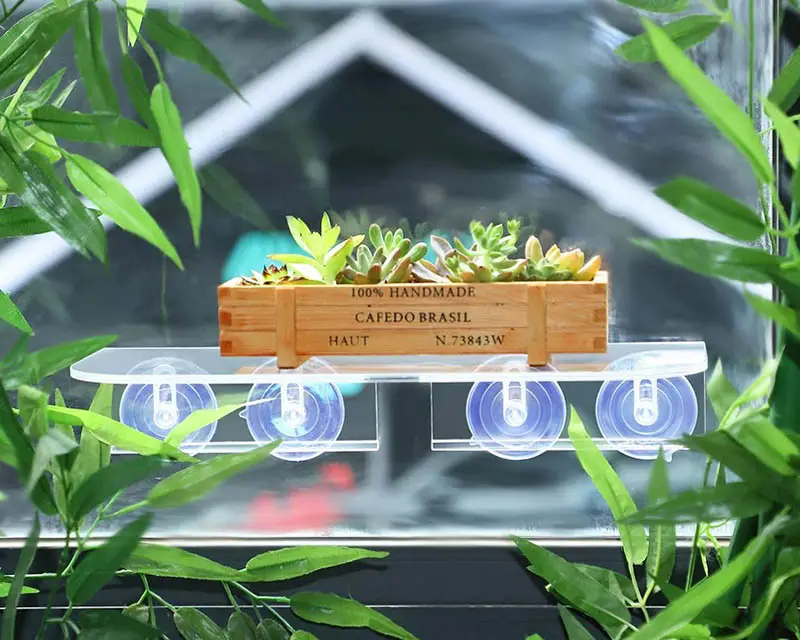 Herb gardens in a kitchen window is one of the best uses as they allow easy access of the herbs, and are close to water and sun sources.
There are a some products which allow you to create a kitchen window shelf using suctions cups. This type of product is often created from clear acrylic to help the shelf itself not stand out and allow the herbs to be the focal point.
Kitchen Garden Window Shelf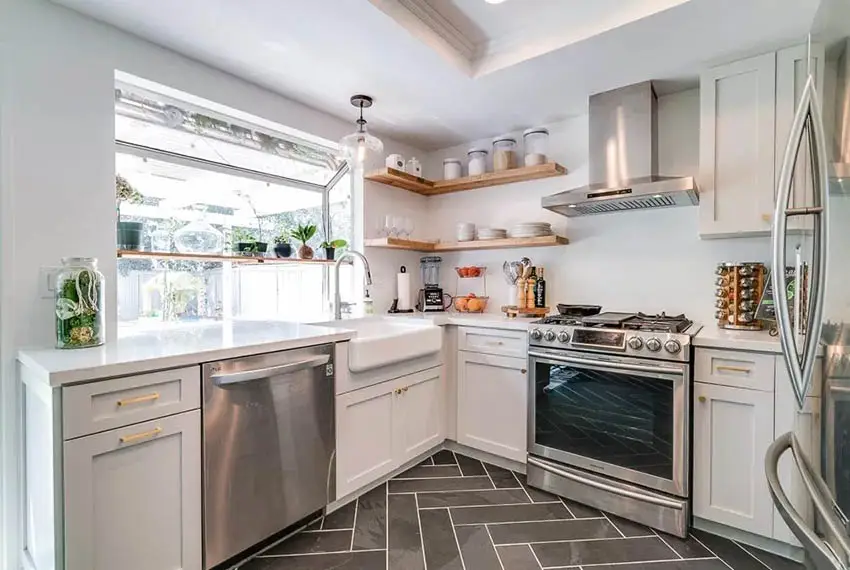 Adding a shelf into the window gives another surface to add decorative items and plants to the kitchen window garden. Beware adding the shelf too low as it could block the light for the plants below, or they could not grow as tall if they do not have enough space.
Designing around the shelf is important, putting smaller and less light thriving plants on the bottom gives them enough room to grow and gives them some shade throughout the day.
For more related content take a look at our gallery of decorating kitchen counter ideas.