Here we share our hassock vs ottoman design guide including what they are, differences, and when to use each type of furniture for your interior decorating.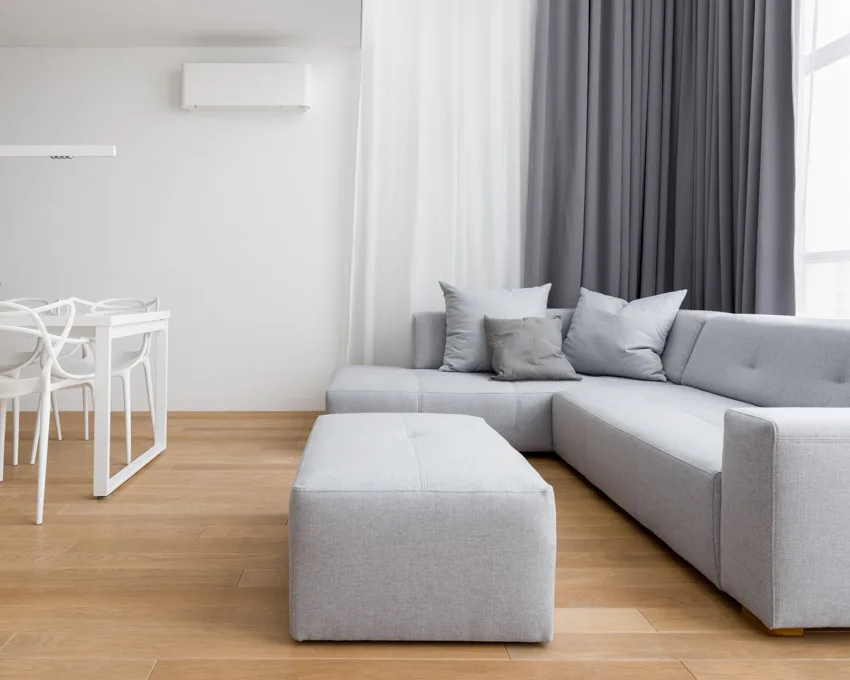 Hassocks and ottomans are both pieces of furniture classified as footstools. They are normally cushioned, meaning, they have padded seats with no backs or armrests.
The primary distinction between an ottoman and a hassock is their size and shape; hassocks are frequently smaller than ottomans and are generally circular. Their applications also differ based on their features.
In this article, we will define these two pieces of furniture. We will also talk about their main differences and when to use them.
What Is A Hassock?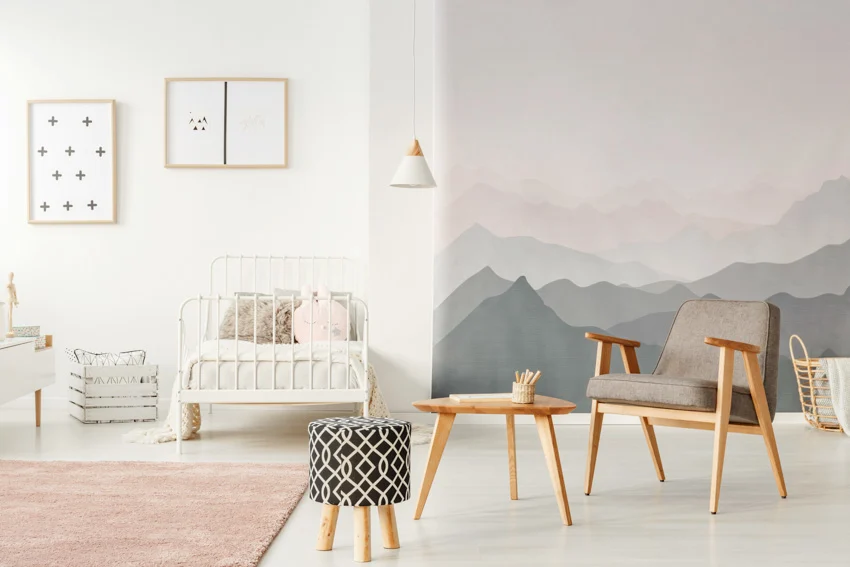 A hassock is a low stool or cushioned padding that can either be used as leg support or a seat. They are basically upholstered footstools. Hassocks, unlike ottomans, do not have any storage capacity. They can range in size from small to large.
Some hassocks can be quite similar to ottomans in terms of size and shape, but technically, they are not the same. They can also be utilized as family room accent tables.
They are, nonetheless, often smaller and rounder in shape than ottomans. Hassocks feature wooden legs for sturdiness, and most of them are totally covered in fabric. However, some versions might lack legs. Moreover, they frequently resemble a huge cushion.
Hassocks can be kneeled on or reclined against because they are short and extremely close to the ground. They are frequently employed in churches where the crowd kneels on them to pray. Hassocks are also known as tuffets and pouffes, though pouffes seem to be higher and larger than hassocks.
What Is An Ottoman?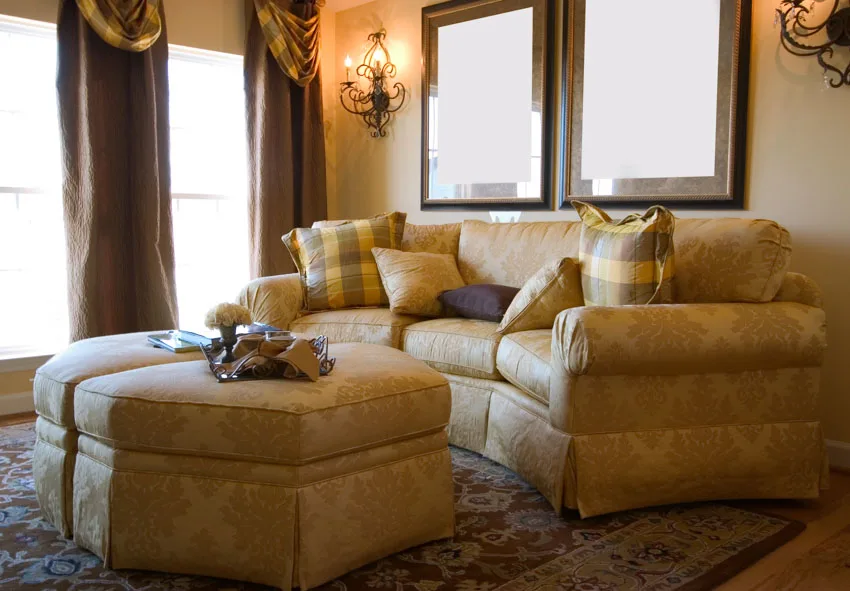 An ottoman is also a piece of furniture with cushioned, upholstered seating or bench. It does not have arms and is frequently employed as a footstool or a basic stool for seating.
Ottomans can function as most types of coffee tables do as well. The key aspect that distinguishes ottomans from other footstools is their storage capability.
Indeed, they can be useful storage areas because they are frequently hollow within and offer a large storage area underneath the cushion. Numerous ottomans feature exposed wooden legs that are not covered with cloth.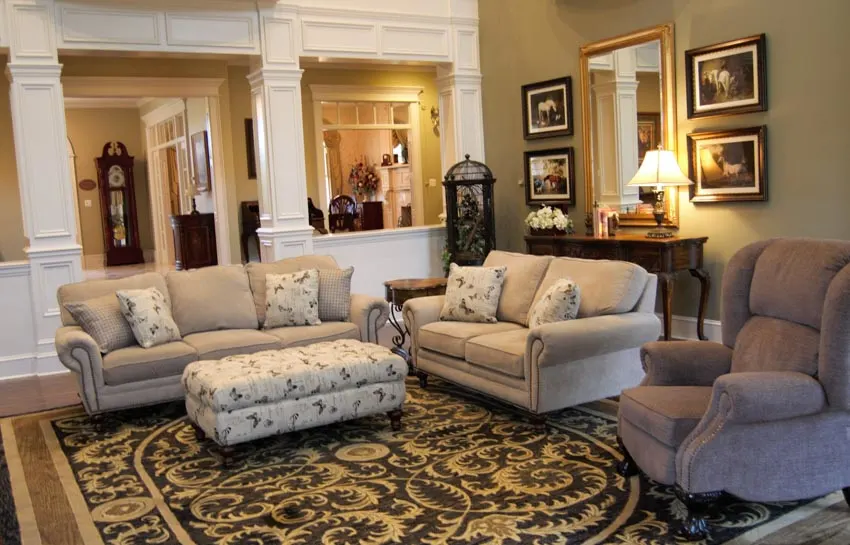 They are generally sold in conjunction with armchairs or gliders. Ottomans are suitable for usage in any space, including the bedroom, lounge room, family room, entertainment room, and so on.
The history of Ottoman furniture may be dated back to the time of the Ottoman Empire. It was originally employed as a low hardwood-made platform in the Ottoman Empire, designed to be upholstered with padding. This piece of furniture was launched in Europe during the late 18th century.
Difference Between Ottoman and Hassock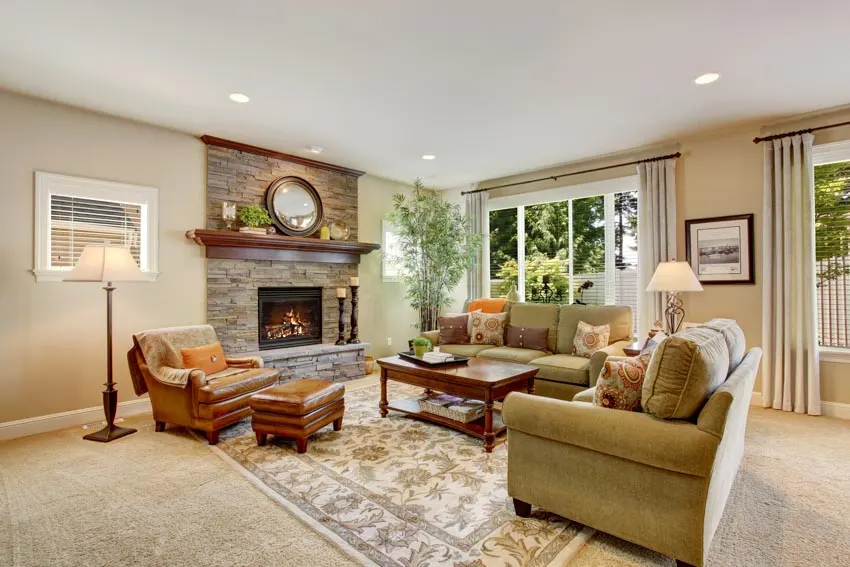 • In Terms of Size: Ottoman dimensions are normally larger in height and width than those of hassocks.
• In Terms of Shape: Ottomans come in a variety of shapes, but the most common is rectangular. Hassocks, on the other hand, are frequently round-shaped.
• In Terms of Storage: Hassocks are not utilized for storing anything. Conversely, ottomans are hollow so they can be repurposed as storage areas.
• In Terms of Uses: Since hassocks are very short, they can be squatted on or reclined upon. Ottomans, on the other side, are generally used to support up someone's feet or as low seating.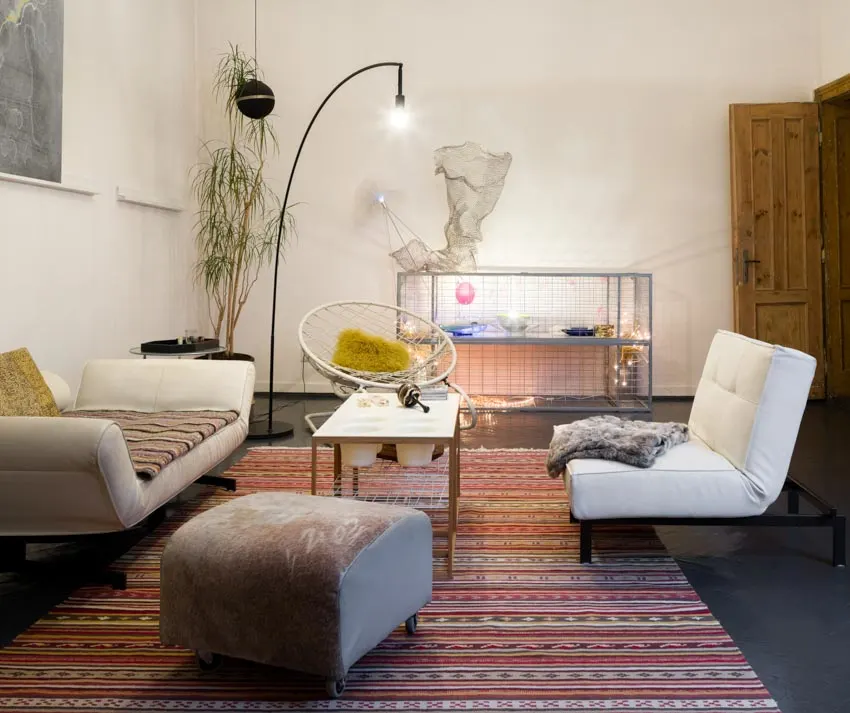 Aside from that, hassocks could be used as side desks or tables, whereas ottomans are frequently used as coffee tables situated in the living room. Lastly, hassocks can be used inside churches, while ottomans are mostly found in homes only.
• In Terms of Legs Installed: Ottomans often have wooden legs that are not upholstered. Hassocks might have legs, but they are always upholstered or covered in a specific type of fabric.
When To Use A Hassock vs. An Ottoman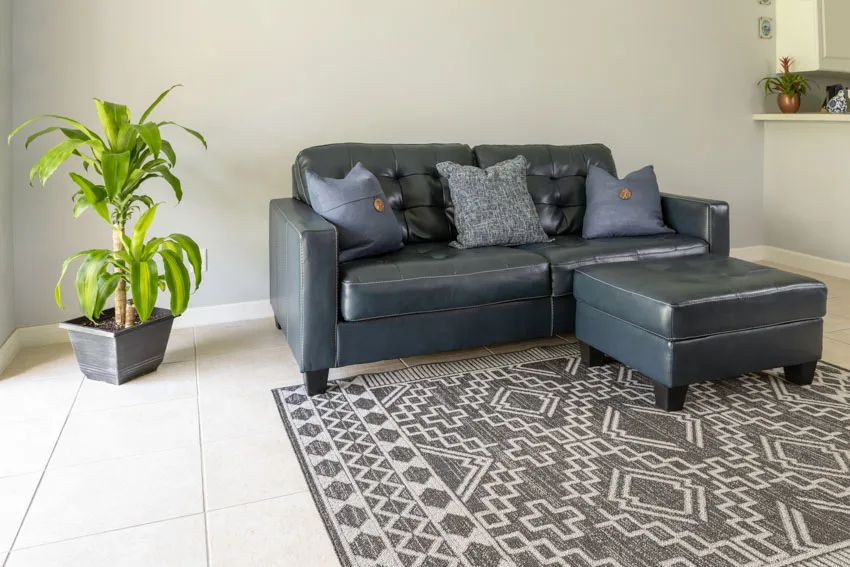 Here are the factors that will help you determine when to use a hassock or an ottoman in your home.
When to Use a Hassock: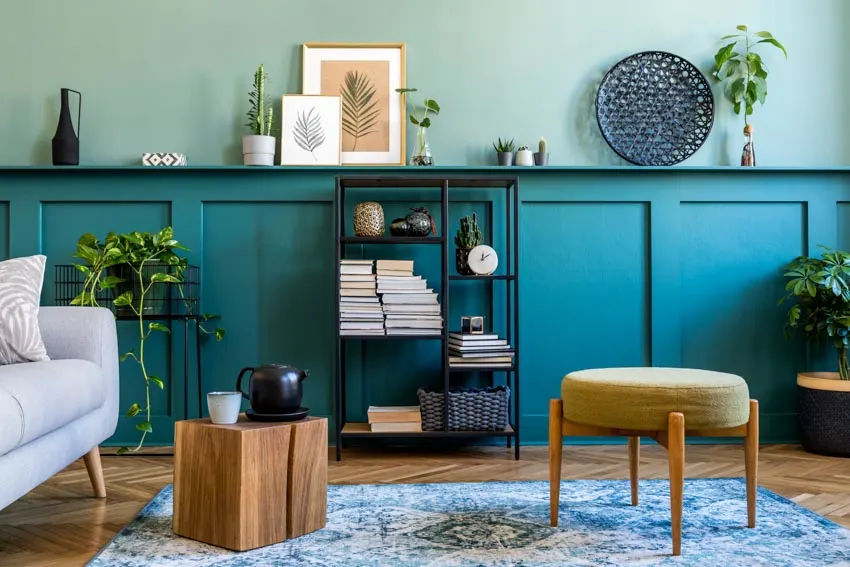 • As a Footstool. A hassock is obviously a terrific option to add a footrest at a slightly deeper level to your sofa. They can be pushed to the side when more ground space is needed, and if compact enough, they can be put behind a sofa out of view.
• As a Side Table. A hassock also works well as a side table. With the addition of a coaster and a pair of books, you will have a hassock that may also serve as a beautiful side table. You just have to simply match it to the sofa fabric type or pick a fabric color or pattern that will pop out in the area.
• As a Pet Bed. If you are a fur parent, we are sure that you will love the concept of using your hassock as an elegant pet bed for your beloved fur babies.
You only need to look for hassocks that are upholstered in a durable fabric that can endure dirt and fur to ensure that they are pet-friendly.
When to Use an Ottoman: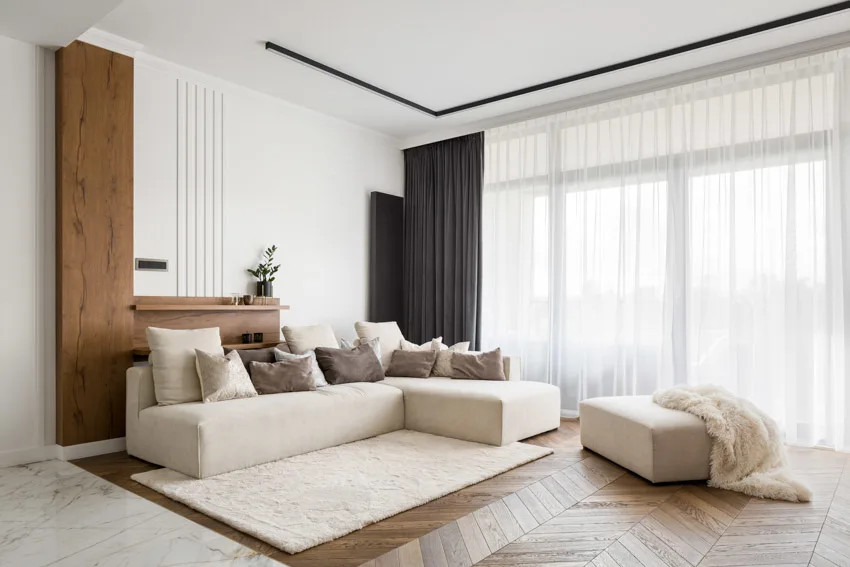 • As a Footstool. Ottomans make excellent footstools. You just have to choose a color scheme that complements your sofas, and you will have the ideal place to rest your feet at the end of each day.
• As an Extra Chair. We might have the frustrating situation of having more visitors than seating to accommodate them all. The ottoman would serve as an excellent changeover from a footrest to a chair.
Your visitors will be just as comfy on your ottoman as they would be on your sofa, thanks to its robust legs or base, luxurious upholstery, and soft cushions.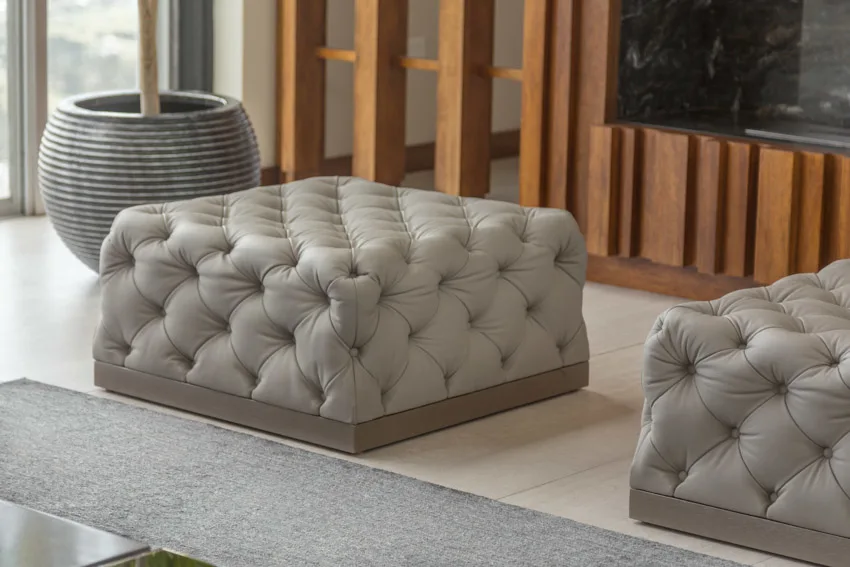 The ottoman's moderate height also makes it an ideal put-away seating. You can hide it behind shelves or tables and pull it out just when needed, which is ideal for small spaces as well.
• As a Coffee Table. It is satisfactorily tall and stable enough to hold a solid tray with a teapot, cups, and plates — but please be sure you use a tray, otherwise, washing spilled tea out of your high-quality fabric will be a pain eventually.
• As an Extra Storage. Some inventive ottomans include a storage compartment within their huge space. This is an excellent spot to store blankets, pillows, or anything else you desire nearby the living area.
The ottoman also works well as a toy box, keeping all of your child's toys while making them easily accessible for whenever your youngster wishes to play with them.
See more related content in our article about ottoman vs coffee table on this page.