Here we share the different types of coffee tables including their design styles, table legs, and ideas on how to choose and match a coffee table with your sofa.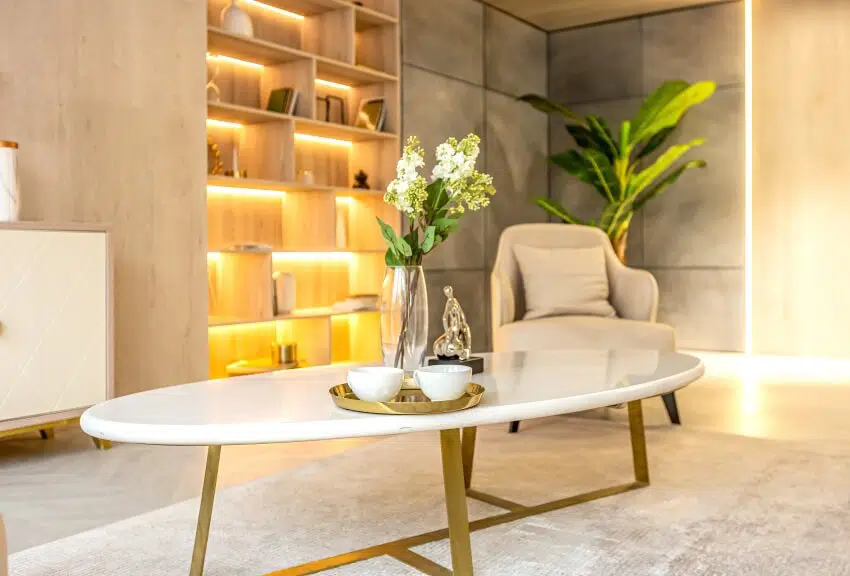 Coffee tables have been an essential feature in Western living spaces for generations. They have progressed from small tables to some of the most sophisticated structures seen in houses today. Despite this, most coffee tables have a similar collection of parts.
When it comes to selecting a coffee table for your home, the width and complexity of options available could be overwhelming, thus we are here to highlight the different styles, designs, table leg structures, and some tips about choosing a coffee table. Let us begin!
Coffee Table Styles
In the realm of coffee tables, the full effect of innovative style has been released. And that is where we delve into one-of-a-kind and high-quality tables that may offer a stunning centerpiece to any living area. We start with more familiar styles before venturing into uncharted aspects.
Traditional Coffee Table
To this very day, traditional coffee tables are probably the most prevalent. Their appeal is unquestionably timeless, with a style that dates back a hundred years. Traditional tables are generally made out of carved wood and have a rectangular or oval tabletop surface.
Contemporary Coffee Table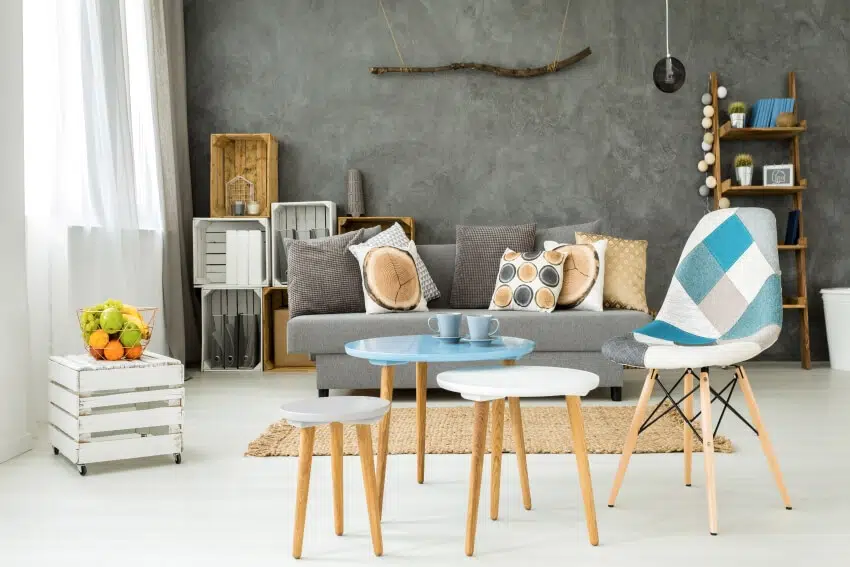 Contemporary is an expansive descriptor that encompasses a variety of stylistic criteria. In general, it refers to any furniture that is made and styled 'at the moment,' conveying a modern aesthetic with fresh and unique elements.
Customarily, contemporary coffee tables feature a revolutionary design, with a pair of wedge-shaped ottomans detachable from the primary coffee table framework.
Modern Coffee Table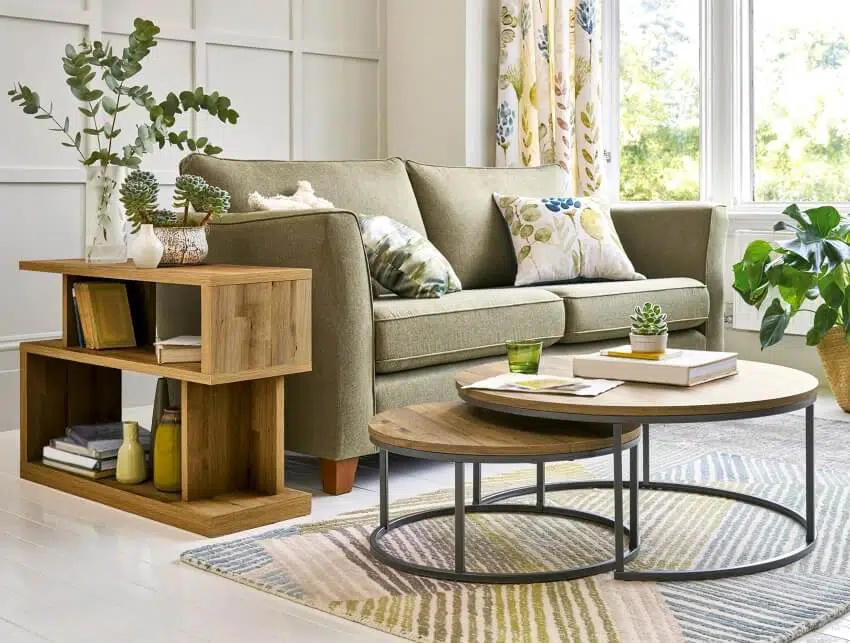 Modern is a word that typically refers to a subset of 20th-century style concepts, ranging from the Art Deco and Bauhaus developments through mid-century fashion.
The modern style frequently promotes coffee tables that feature simplicity, minimalistic lines, and the integration of practical and aesthetic purposes.
Rustic Coffee Table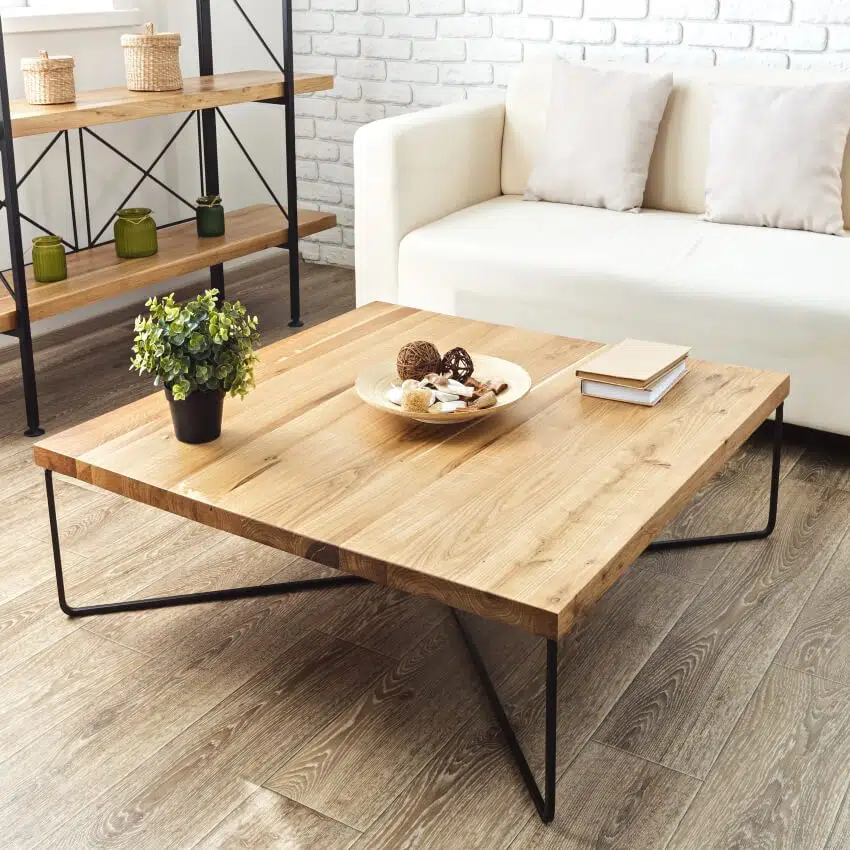 Rustic style depicts the countryside in ancient periods. Oftentimes, the material is made out of wood. Rustic coffee tables are also sculpted in more subtle patterns than a modern or traditional coffee table. Some models include brass fittings, lending an impression of grandeur to the piece.
Vintage Coffee Table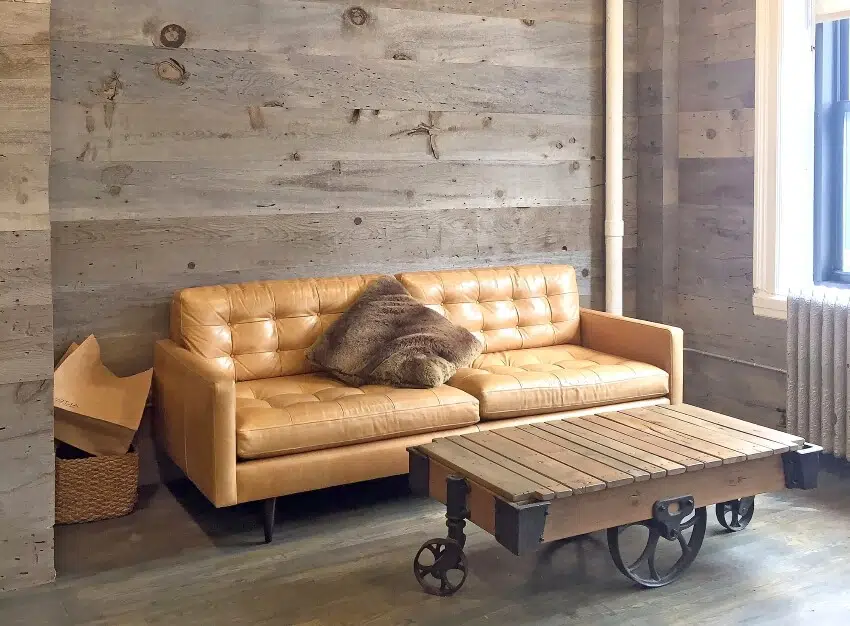 This is a coffee table style that intends to evoke uniqueness, usually odd style concepts from the past. Vintage coffee tables, which may include reused materials such as registration plates or reclaimed wood, will have a quirky, classic, one-of-a-kind appearance that complements other vintage objects.
Novelty Coffee Table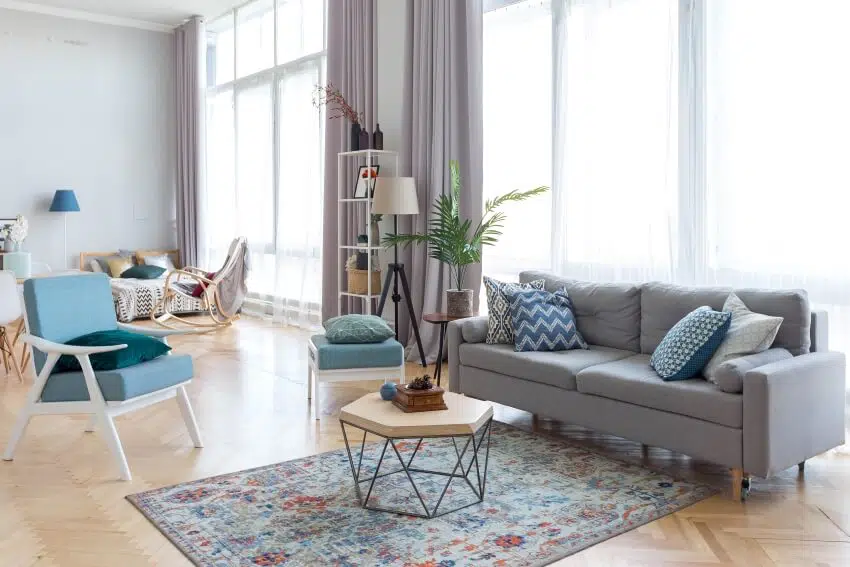 Another very broad concept in the world of coffee table style is a novelty. These coffee tables can take any shape, from a glass pyramid to soccer-themed components. The distinguishing feature is that the table has a prominent feature differentiating it apart from the actual material and form itself.
Stackable Coffee Table
See this stackable coffee table at Amazon [sponsored link]
Stackable coffee tables have been available for quite some time. They have become well-known since they are not only stylish but also incredibly useful, featuring 3-in-1 coffee tables.
Foldable Coffee Table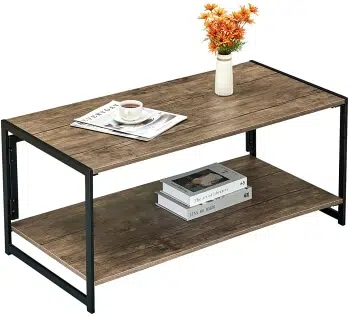 See this foldable coffee table at Amazon [sponsored link]
Foldable coffee tables are practical and useful for space-saving. They are very convenient, versatile, lightweight, and mobile. When they are not in use, you can easily store them in the storage area to save space. Furthermore, these foldable coffee tables are also known for their longevity.
Coastal Coffee Table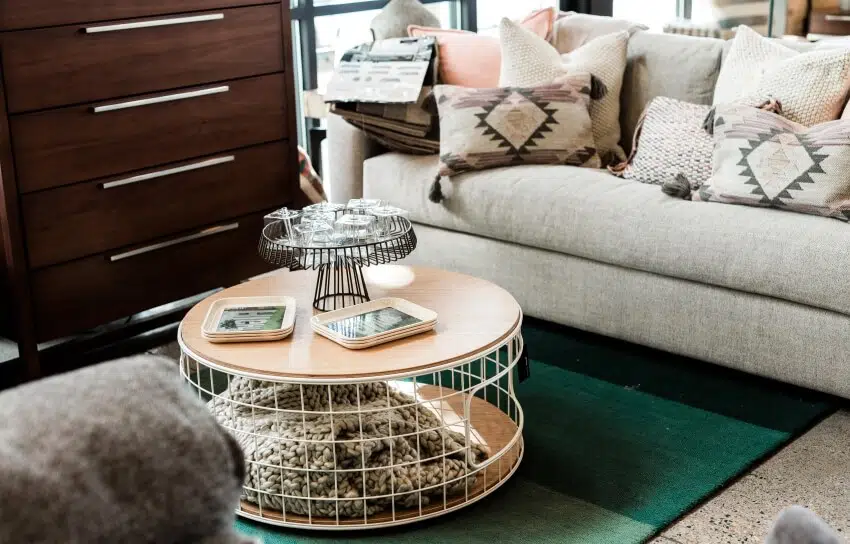 Coastal style is intended to recreate the atmosphere of an inviting, natural seaside home. These objects are frequently made of light-toned wood, have natural curves, and have a more informal vibe than rustic or traditional coffee tables.
Industrial Coffee Table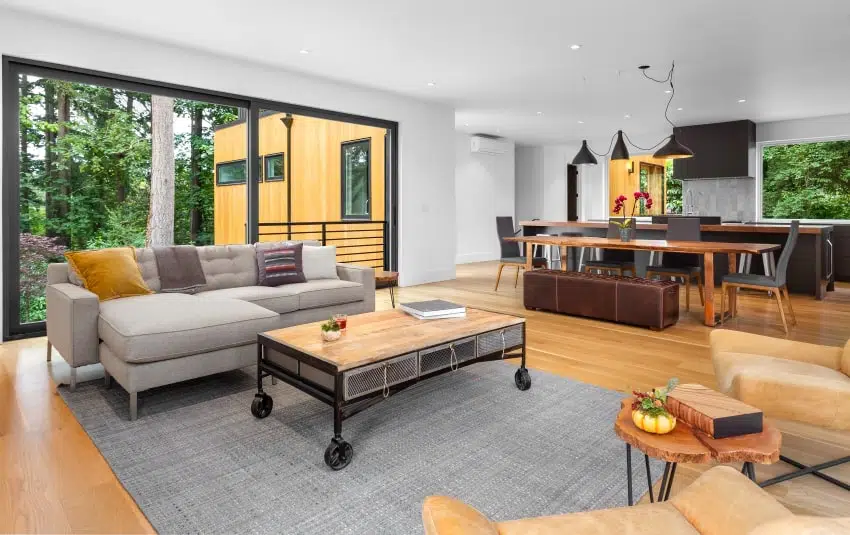 The deliberate appearance and effect of industrial equipment are what's evoked by industrial style, which employs steel and wood in a more rough-hewn, durable construction. Industrial coffee tables look well in loft-style living spaces or as a striking counterpoint to a gentler atmosphere.
Coffee Table Design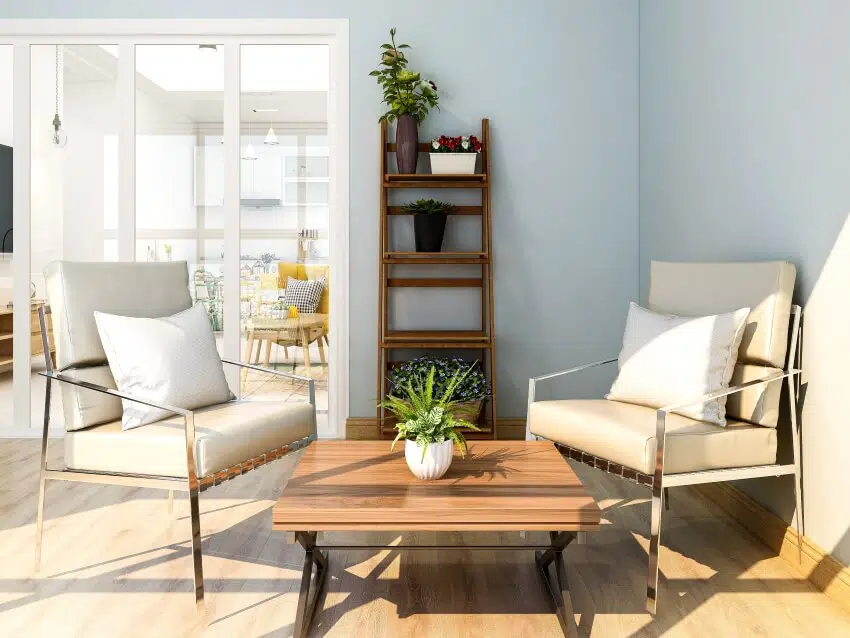 Another crucial factor to consider is the material used in the design of your coffee table. Previously, the only selections were wood or metal, but today's selections extend much beyond those materials. Current technology allows for an astonishing array of glass, metal, and even acrylic table designs.
Wood
Wooden design is the most common structural element of coffee tables. Wood is a multifunctional, warm, classic, and rich material that can be employed in a wide range of forms, styles, and sizes.
Glass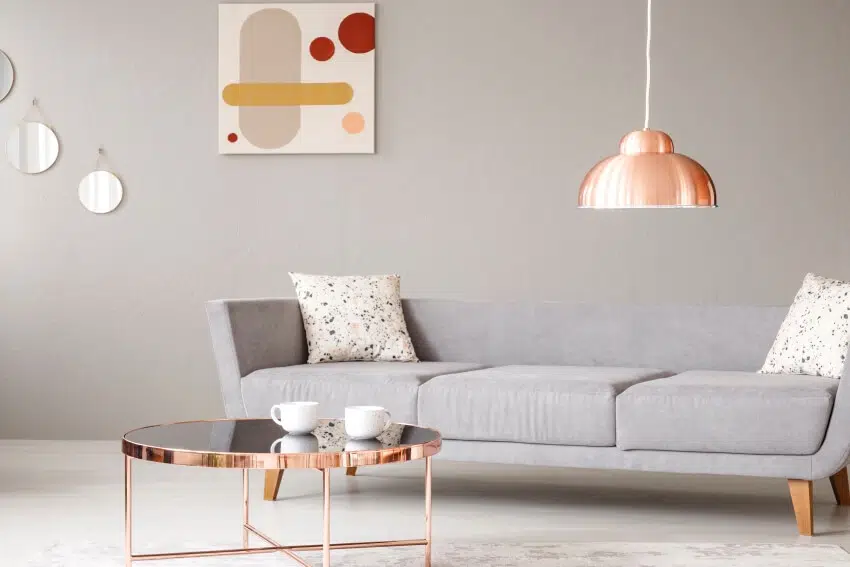 Glass has increasingly gained appeal, with contemporary production enabling diverse, eye-catching patterns that were previously unthinkable. Certain coffee tables are made entirely of glass, while others are joined together with metal seams or support systems.
Metal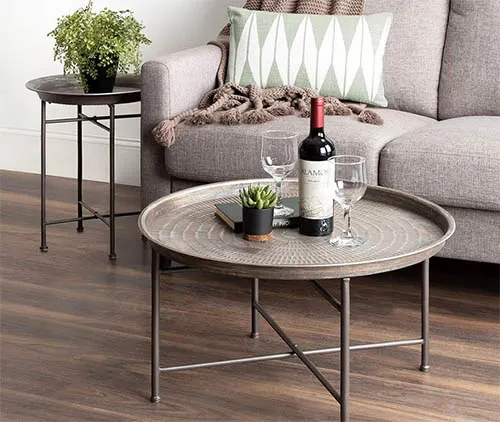 See this hammered metal coffee table on Amazon [sponsored link]
Metal coffee tables are also among the most prevalent coffee types of table you will come across when browsing. These are durable but lower in weight than standard wooden designs. Metal offers slimmer legs and supporting framework, and it can be shaped in new methods.
Acrylic
To the bare eyes, acrylic looks like glass, yet it has the adaptability and clarity of glass without the cost and weight. These are some of the most contemporary models you can discover, with unique shapes that would look great in any contemporary decor.
Rattan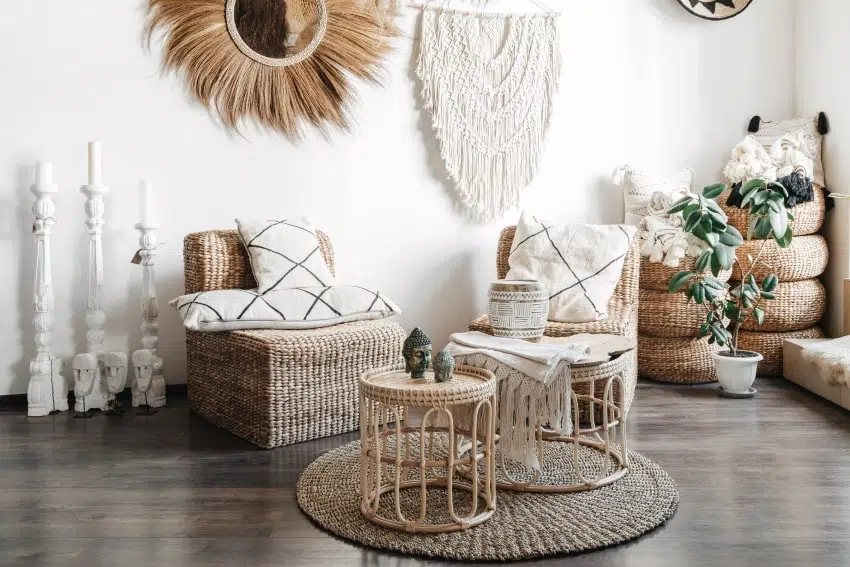 Rattan is also a popular material for outdoor furniture. Modern applications of the material, on the other hand, enable more elegant, meticulously designed furniture that not only endures the weather but also looks luxurious, giving your house a unique atmosphere.
Types Of Coffee Table Legs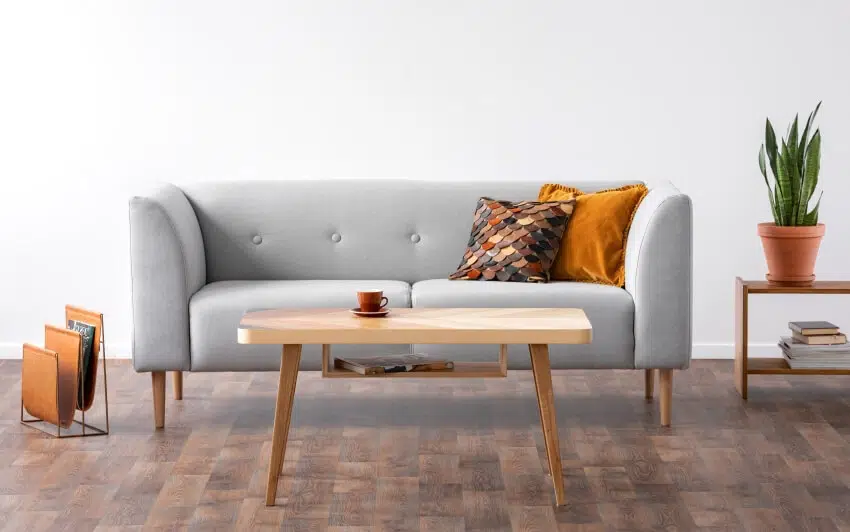 There are numerous types of coffee table legs, the majority of which have a very distinctive appearance that is related to a particular design aesthetic.
Choosing the proper table legs for your coffee table can bring a sense of elegance to your living space. Knowing the various types could assist you in getting the most value for money.
Straight Table Legs
Straight table legs are precisely what their name implies. They are tubular or rectangle table legs that protrude down to the floor. They are not tapered at the bottom. They also do not twist.
Moreover, straight legs are an extremely sturdy type of coffee table leg and are used in both modern dining areas and workplaces. Although they may appear big, they are actually quite sleek. They are perhaps the most prevalent style of modern coffee table leg you will come across.
Clawfoot Table Legs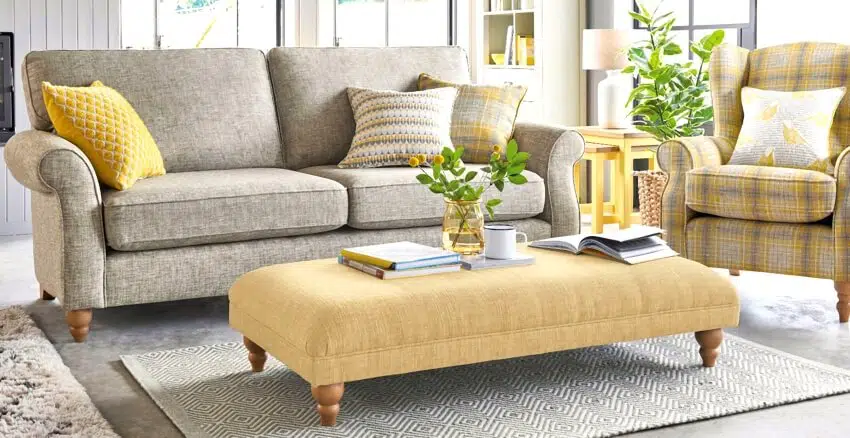 This form of coffee table leg is iconic, reminiscent of France's Baroque era, but it is still very common for individuals who desire an elaborate and historical aesthetic.
Even though these were popular in ancient times, they can still be purchased in high-end home furnishings stores. Therefore, if you are looking for a touch of European luxury, you are in luck with these coffee table legs.
Saber Table Legs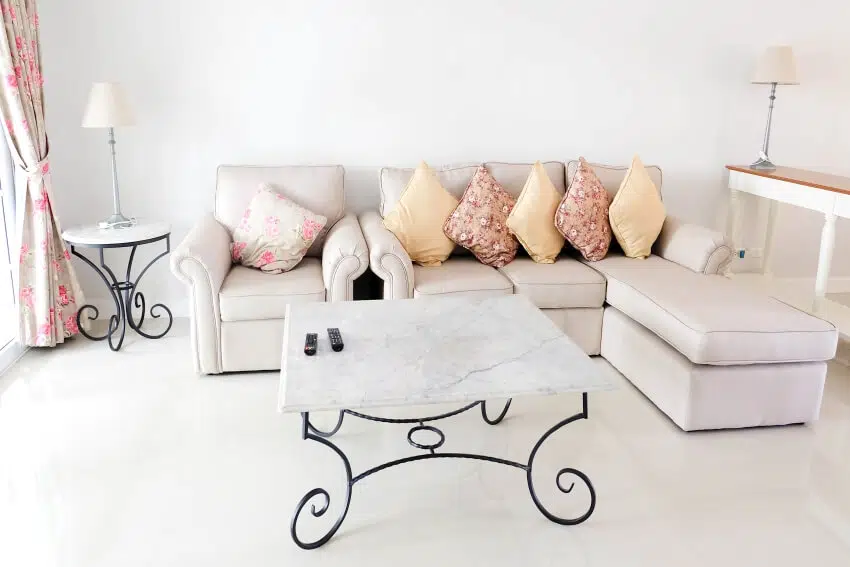 Saber table legs have a modest outward slant to them. Unlike most other common historical table legs, these do not typically feature ornate carvings.
Saber table legs are also some of the most classic options when it comes to antique furniture. Hence, if you wish to buy an ancient table that can be updated, this would be an excellent leg type to look at.
Cabriole Table Legs
Cabriole table legs are frequently mistaken for saber legs. This is specifically relevant in the case of sturdiness. They are, nonetheless, more dramatic in particular measures.
Cabriole tables are thicker on top and frequently adorned with lovely embellishments that provide character to the table. Because these seem to be quite old-world and elaborate, they often do not fit well with houses that are attempting to create a modern or minimalist ambiance.
U-Shaped Table Legs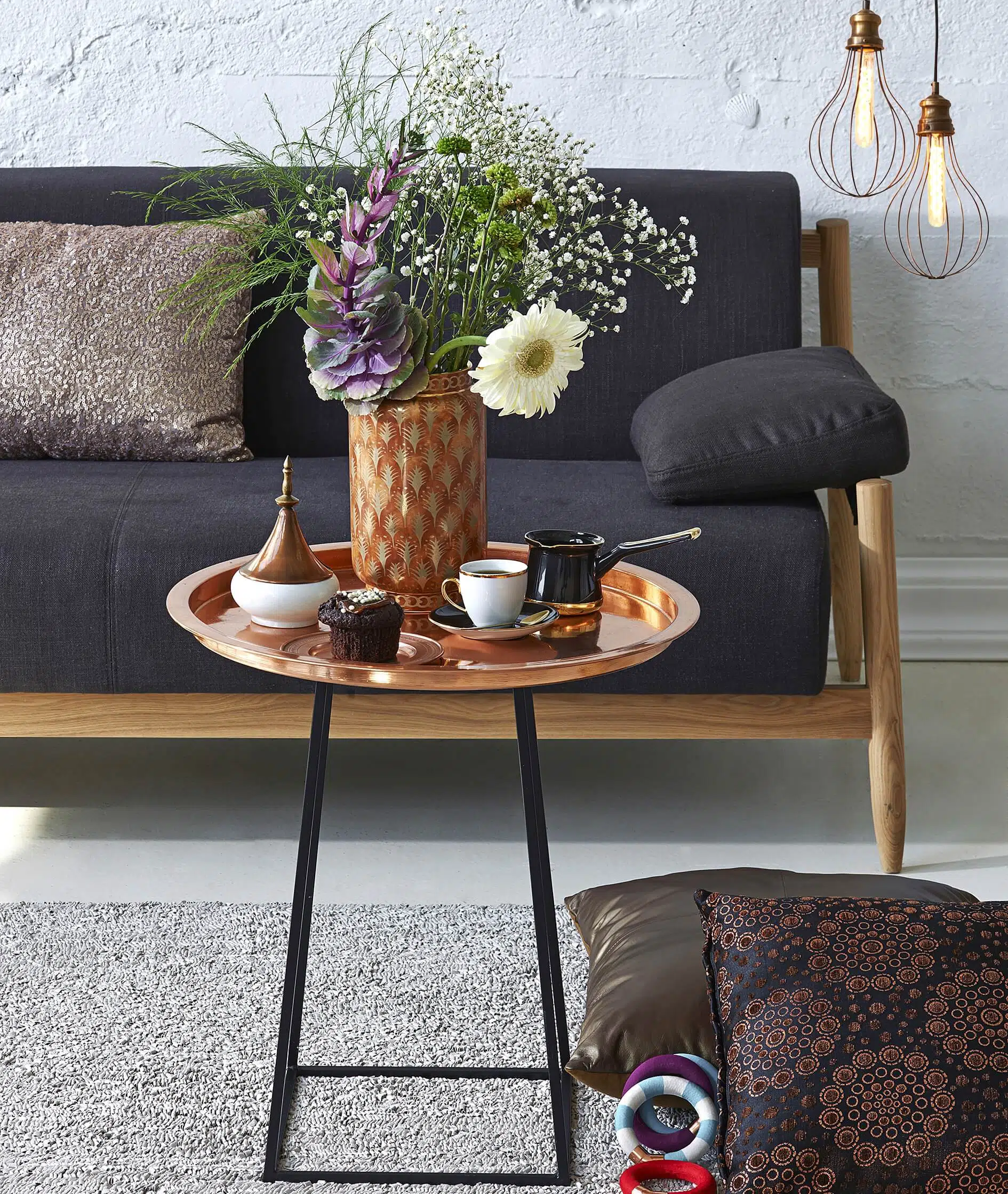 U-legs are precisely what their appellation states. They are coffee table legs that are linked at the bottom to form a "U" shape.
They are becoming increasingly prevalent among enthusiasts of contemporary and modern home design. They are also suitable for dining tables, and they are most frequently table legs for coffee tables and small desks.
Although this form of table leg increases your risks of stubbing your toe, it is still quite widespread and provides a great amount of stability. As a result, they operate effectively in places designed to entertain visitors.
Tapered Tilted Table Legs
This form of table leg can be found practically anywhere in furniture stores nowadays. It is indeed a prominent table leg type amongst modern, classic, coastal, and quirky interior designers.
They are quite straightforward. These table legs are made straight with no unnecessary features associated and a small taper at the end.
Typically, these legs are constructed of timber and have a lighter hue than the table's surface. They are always placed at an inclination, giving your house a contemporary look.
X-Shaped Table Legs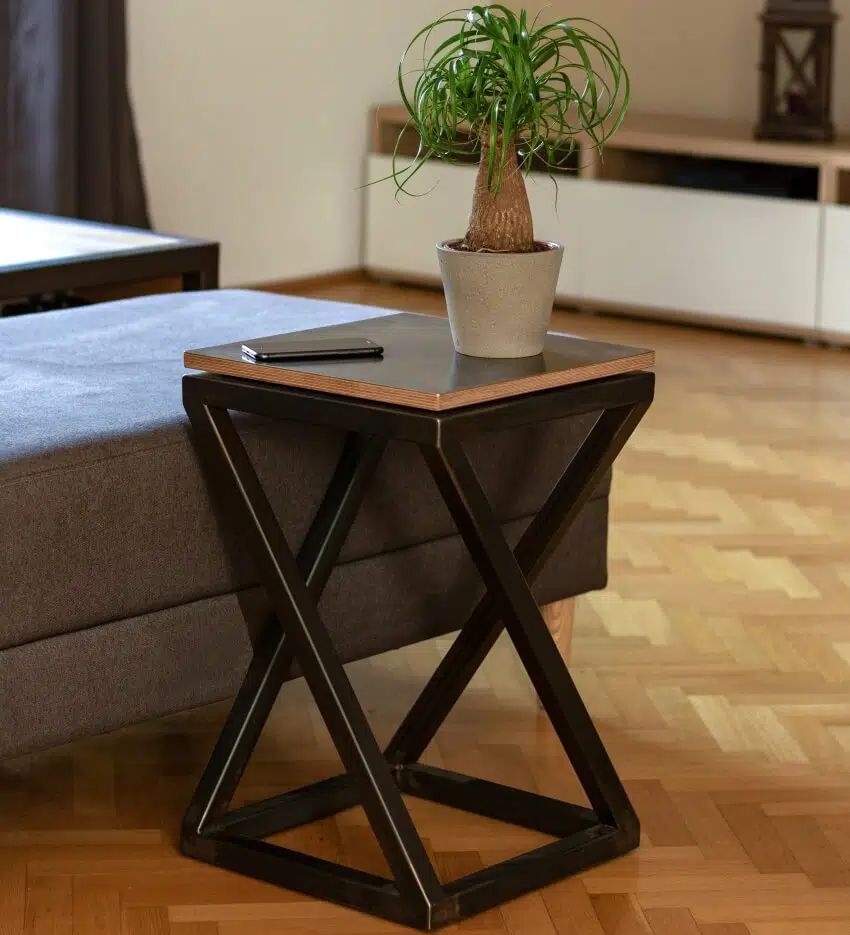 X-shaped coffee table legs provide a good amount of stability while also providing a nice curving appearance to your table. As you might expect, this form of table leg is quite common in masculine-themed and industrial-style settings.
If you wish to have something in your house that looks like it came from an artistic showroom, you should take into account acquiring a coffee table with X-shaped legs.
How To Choose A Coffee Table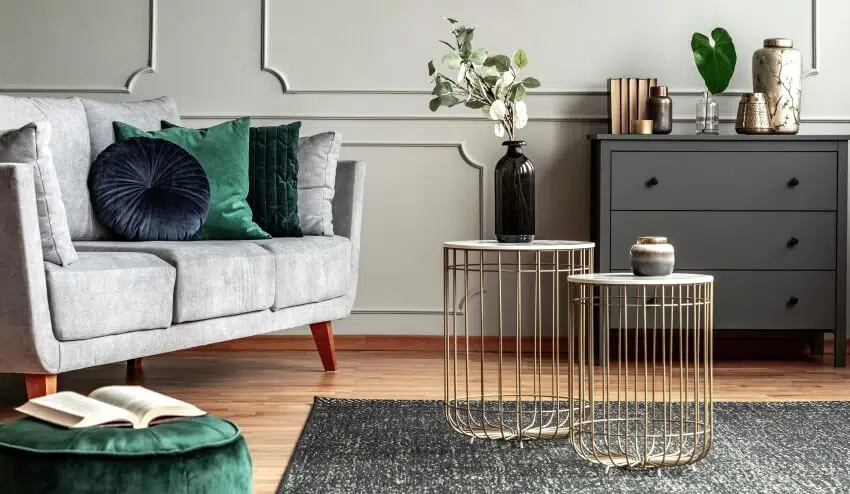 Keep in Mind the Height of the Coffee Table You Will Purchase
Nothing is more unpleasant than a coffee table that is either too low or too high. Choose a coffee table that is in the exact height as the cushioning on your couch, or 1 to 2 inches lower, to guarantee you maximum comfort in your living area.
Take Note of the Proportions
Similar to selecting the proper height for a coffee table, you must opt for one that is in the correct length in proportion to the width of your couch. In general, your coffee table must measure roughly two-thirds the length of your couch.
Identify the Clearance Rules
Once you have determined the right length and height of your coffee table, decide on the appropriate shape. Picking between a square, rectangular, circular, or oval coffee table is frequently determined by the length and clearance necessary around it. Generally, your coffee table must be 12 to 18 inches apart from your couch.
Consider Your Lifestyle
Take into account your lifestyle while selecting the best coffee table for you or your household. If you prefer a piece with lots of storage, pick a coffee table with a larger surface and racks below it. If you want to spend a lot of time in your living room playing board games, check to see if it is a comfy table to socialize and engage with others.
Or, if you like to put your feet up on the coffee table while watching Netflix, perhaps an ottoman coffee table would be a smart option. Read our guide on ottoman vs coffee table for additional information.
How To Match Coffee Table With Sofa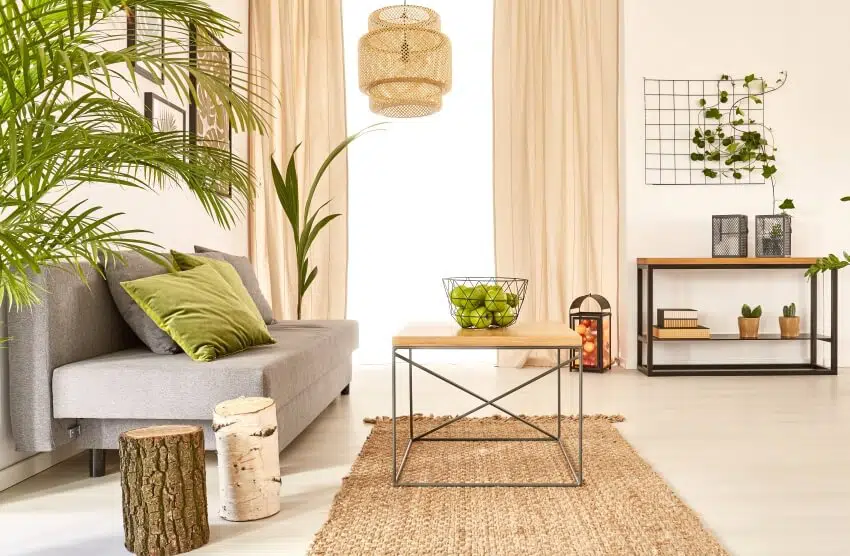 Begin by taking measurements of your sofa. You should pay special notice to the heights of the sofa's armrests and cushion. The standard height of sofa arms varies depending on the style of the sofa.
A higher-than-average sofa seat height necessitates a higher-than-average coffee table. A lower-height sofa, on the other hand, will necessitate a lower-height coffee table.
A coffee table that is around 3/4 the length of the sofa would be an excellent choice. This leaves ample space for traffic to flow around both sides of the table. Furthermore, this will provide you with plenty of space to place decorative objects. Check out our coffee table dimensions guide for a related article.
If your living space is limited, a rectangle coffee table may be preferable. If your space is bigger or the sofa is versatile, a round table may work effectively to create a contrast to the sofa's shape. There will be ample space to move around the table provided that there are at least 2.5 feet of clearance between the coffee table and your sofa.
Lastly, select a coffee table style that complements the design features of the majority of the furniture in the area, especially your sofa.
What Type Of Coffee Table For Sectional
A round coffee table would be a smart option for sectionals, particularly U-shaped sectionals. Their circular design generates space in small spaces and makes them easier to move, particularly when accompanied by chairs.
Best Type Of Wood For Coffee Table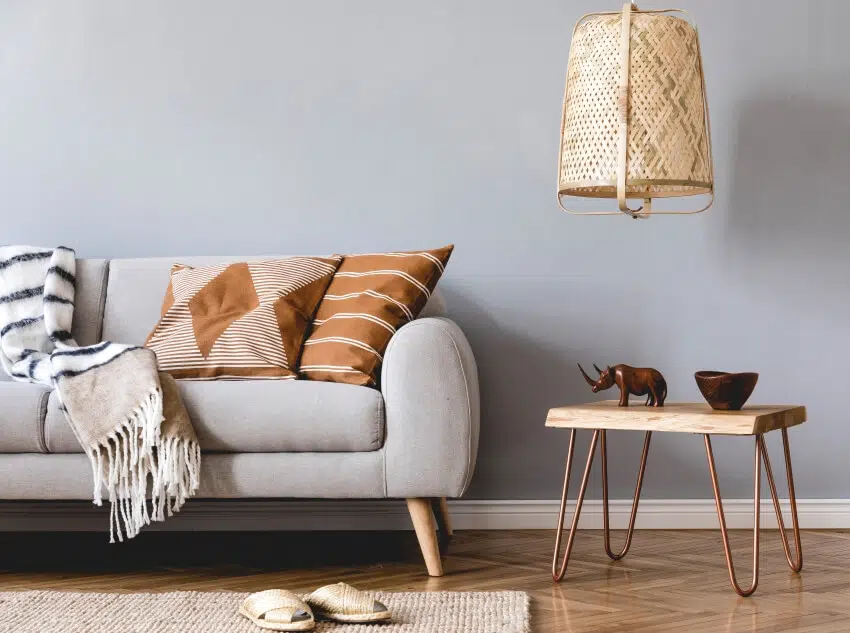 Arguably, oak would be the best type of wood for your coffee table as it combines style and durability. Because of its longevity, durability, and weight, oak remains a popular hardwood for building furniture, including coffee tables.
Furthermore, many individuals prefer the look of stained, unpainted oak. Therefore, if you prefer a more natural aesthetic, oak would be an excellent option.
Visit our coffee table staging design guide for more content like this.