Here we share our coffee table staging design guide including tips to help you decorate your living room.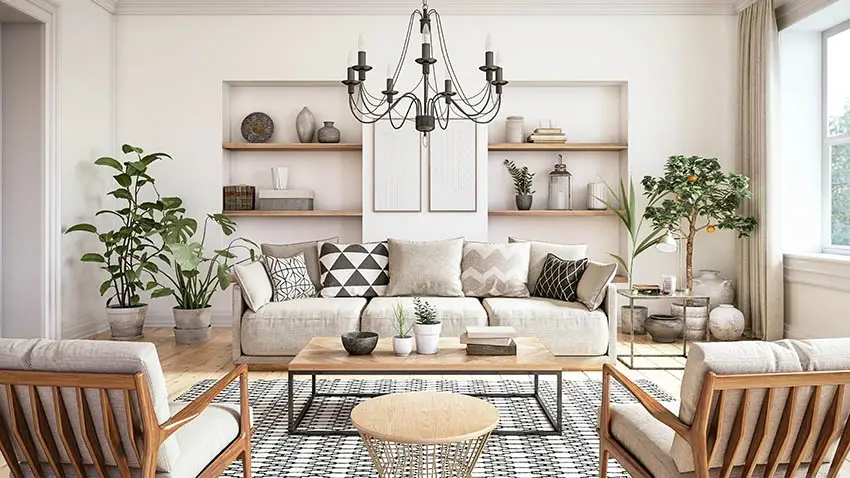 Making sure that your house is staged correctly is key to making drawing potential buyers in and making a final sale. After all, everyone wants to live in a beautiful home and by staging your home, you're showcasing its potential to future owners.
It's important to make sure you pay attention to the details when you're staging your home. That means taking care of everything from big to small.
While it might not be the first thought that springs to mind, it's crucial to consider the accents in your home such as the coffee table in your living room. Visit this page for kitchen staging ideas.
Avoid Clutter
This is the first and foremost rule of staging a coffee table: don't create clutter. The items on your coffee table need to serve a purpose even if that purpose is only decorative.
Since coffee tables are small by nature, if you stack too many things on them you'll end up with result that looks messy rather than professional.
This also hold true in the kitchen. You can read more about our tips on how to declutter a kitchen countertop here.
Keep it Minimal
Ideally, opt for modern or minimalist design. This is a great way to make sure your staging looks neat. It also helps you keep up a current appearance as outdated styling often times tends to hurt rather than to help staging.
That being said, a completely bare coffee table isn't typically the way to go either. Less is more when it comes to coffee table decor.
Layer Items
It might not be the first tactic you think of but layering decor items on your coffee table can be a great way to show off functionality and style without creating a mess.
For instance, try placing a large, flat book on the coffee table and adding a smaller book or decor item like a candle on top of it. This will allow you to create a three-dimensional and dynamic space without covering your entire coffee table in miscellaneous items.
Use a Pop of Color
You can make a focal point of your coffee table by introducing a fresh flowers or a beautiful plant. A natural plant can bring a bright and energizing element in to the space that adds life to the design.
Match the Home's Style
Any decor items you use on the coffee table should match the overall theme or style of the home. This is a place where you can use design elements that compliment others in the space to create a harmonious design.
Don't Block the View
Avoid any overwhelming decor elements that block out the views outside the windows. Large centerpieces or plants on the table can potentially block some of the home's selling features or even the TV, which could detract potential buyers.
Carefully Choose Your Reading Material
A common staging tactic that's actually quite effective is to use reading material as decorative pieces on your coffee table. Yet, you have to choose that reading material wisely.
Since the people you're staging the house for aren't going to read a book when they view the home, you need to pay attention to how the books look as well as their content.
A vintage book or one about art, for example, will perform better than a book with a dull cover. Similarly, a lifestyle magazine will likely look better than a tabloid sitting on the coffee table.
Like all other aspects of staging a home, you want, above all, to remain neutral and showcase what a room can do for a new homeowner rather than try to insert your own personal style. This means that it's a good idea to stay away from deeply personal touches such as adding your favorite book on a controversial topic to the staging.
By following these simple tips, you'll have a perfectly staged coffee table to complement your living room staging in no time! Just remember to stay neutral and modern then you won't have any problem at all.
For more related tips check out our article about kitchen table staging.