The essential guide to fireclay sink pros and cons including what it is, its advantage over porcelain sinks, and other factors like durability and maintenance.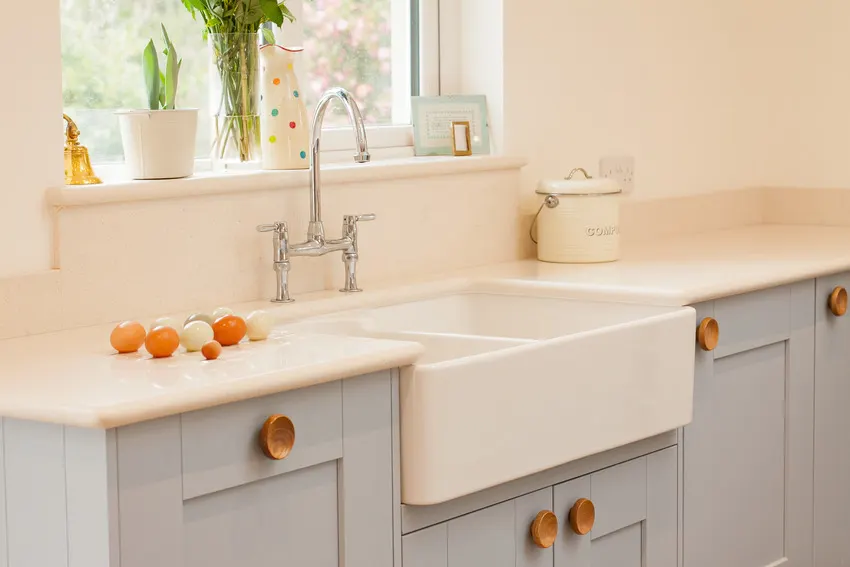 Whether it's a farmhouse or a contemporary home, more house renovators are installing fireclay sinks in their kitchens. These classic apron-front sinks find it easy to fit in different interior design trends and themes, managing to be the star in any kitchen.
Moreover, fireclay sinks have been regarded for their many practical advantages that the other types of sink can't match. If you're also renovating your kitchen soon, you might want to consider these handcrafted sinks.
In this article, you'll have a chance to explore the pros and cons, as well as some frequently asked questions about fireclay sinks for your home kitchen improvement and ideas. See more types of kitchen sinks here.
What Is A Fireclay Sink?
A fireclay sink is formed out of clay and glaze that is molded into a desired size and shape. It's fired in a kiln at a very high temperature (around 1600° to 2100° F) for 40 hours or more, and occasionally smoothed and corrected in case of imperfections in form.
Finally, the solution turns into a dense ceramic material that would then be left for several days to dry.
This careful process creates a smooth, heat-proof, and durable sink that remains in style all year round. Every fireclay sink has that handcrafted appeal to it that truly sets it apart from other ceramic, porcelain, and stainless steel sinks.
Fireclay Sink Pros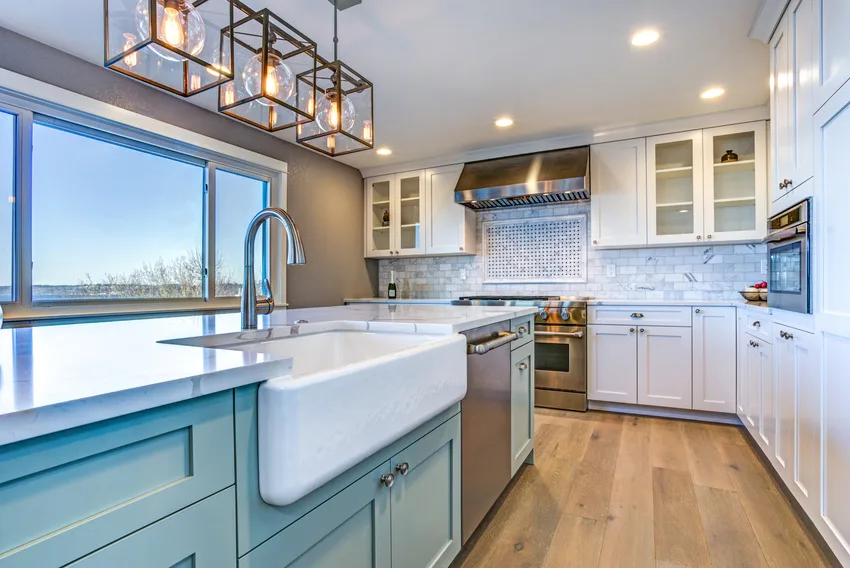 Fireclay sinks are technically clay-based like ceramic or porcelain sinks, except for a greater number of benefits. From durability to aesthetic merits, there are several practical reasons why fireclay sinks are many homeowners' choices for their kitchens.
Fireclay sinks are long-lasting. After a rigorous process, fireclay sinks turn out to be exceptionally heavy-duty kitchen fixtures. They are highly resistant to scratching and chipping, so you don't have to be extra cautious with their surface when washing heavy pots and sharp knives.
Fireclay sinks can take higher heat levels. It doesn't get easily damaged even when you place boiling hot pans and pots in the sink.
Fireclay sinks are resistant to discoloration. Since they don't contain metal, they also don't rust or fade at all. Fireclay sinks look as good as new even after years of having them, which is not an easy feat for other sinks on the market nowadays.
Fireclay sinks are easy to clean. Besides being rustproof, any stain can be easily removed with basic cleaning materials. This feature is very important in kitchens since basic kitchen hygiene and sanitation are necessary to ensure food safety.
Fireclay sinks are wide and deep. They can hold more pots and pans in their basin compared to your regular sinks. This is especially helpful to those who cook and bake often or frequently entertain guests at home.
Fireclay sinks have a timeless design. They are built to last long and have exactly the right look to do so. Its handcrafted quality makes your kitchen look bespoke and more special. Its simple look is able to blend into the different interior and architectural styles of the home as well.
Fireclay Sink Cons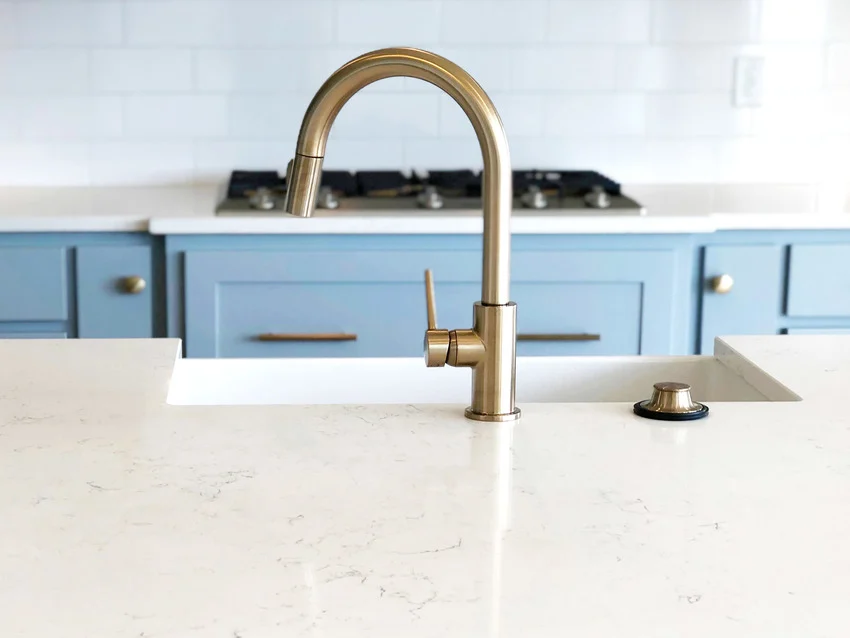 Like any home fixture, fireclay sinks may pose a few drawbacks for your kitchen space.
Installing fireclay sinks means a bigger investment. Fireclay sinks cost a little more upfront than the other sink options. Still, they may be a great alternative to the more expensive granite and marble.
Fireclay sinks need a strong base. In addition to the price of the sink itself, you also have to prepare for a strong area to support it, since it's heavier than the other sink types. Nonetheless, its durability will save you on repairs and replacement costs in the long run.
Fireclay sinks have limited styles and colors. While you can find double-basin fireclay sinks, the most common style available on the market is a single-basin, also known as a farmhouse sink. They also often come in white and off-white colors only.
Are Fireclay Sinks Durable?
Durability is the number one defining characteristic of fireclay sinks. They are non-porous and acid-resistant, as well as heat-, stain-, and impact- resistant.
As the name implies, fireclay clearly has a natural ability to withstand extreme heat. Moreover, fireclay sinks can also withstand normal wear and tear.
Do Fireclay Sinks Scratch Easily?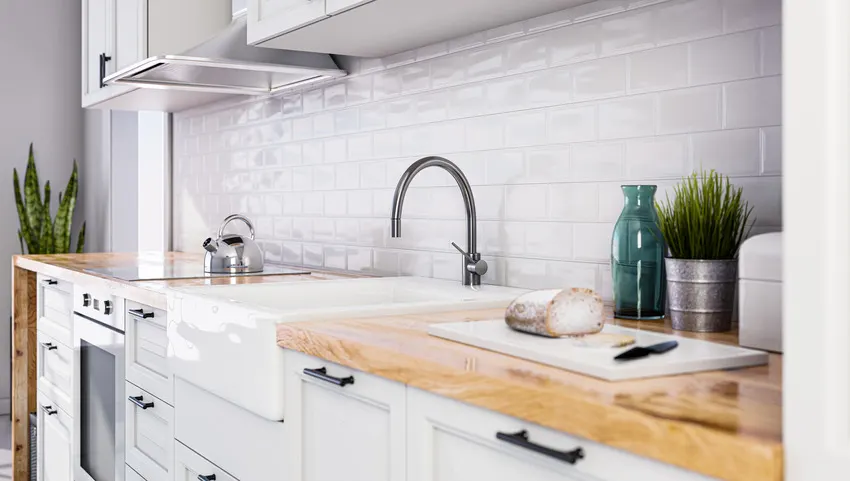 It would be a challenge to scratch fireclay sinks compared to porcelain and enamel-finished sinks. Fireclay sinks are coated with thick glaze material that makes them highly resistant to scratches.
In case you do find a scratch, it's most often residue from silverware which can be removed with hardly any elbow grease.
How Long Does A Fireclay Sink Last?
Particularly designed to be durable, fireclay sinks can last you a long time. Your sink will remain durable and functional for up to over twenty years as long as it's cared for properly.
Is Fireclay Better Than Porcelain?
A lot of homeowners wonder if fireclay sinks are just porcelain sinks with a fancier name. However, there are several distinctions between the two. See more porcelain kitchen countertops ideas here.
Fireclay sinks are more mindfully crafted by artisans using a solution of clay and glaze. The result is a dense, tough, and non-porous material formed into a desired form of the sink.
Porcelain sinks look pretty much the same, except they are fired under lower heat. Thus, they are more susceptible to scratches, chips, and discoloration.
Are Fireclay Sinks Easy To Clean?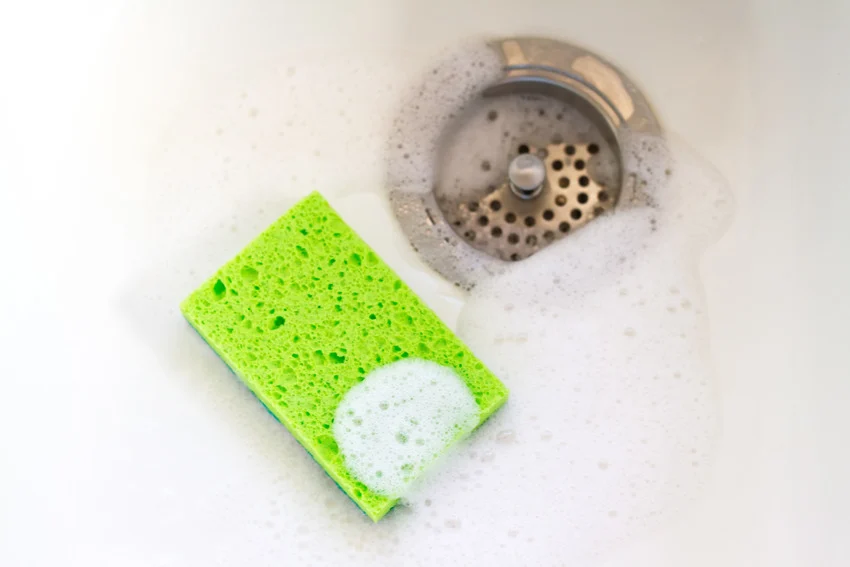 Fireclay sinks do not rust or stain easily, making them very easy to clean and maintain. Below are the steps to effectively clean a fireclay sink.

How To Clean a Fireclay Sink
• Regularly scrub your sink using a soft sponge with dish soap and warm water. Dry with a soft cloth to avoid soap scum build-up.
• For general cleaning, you can spray an 80/20 solution of water and white vinegar. Leave it for five minutes, and then scrub, rinse, and dry.
• In case of heavier stains, you can change the water to white vinegar ratio to 90/10 and repeat the same process.
• You can use bleach to add some shine to the sink, but always dilute it with water.
The best way to keep your sink in peak condition is to regularly clean it instead of letting dirt and grime build up over time. Avoid abrasive cleaning products such as concentrated drain cleaners and scouring powders.
For more related content, check out our article on the pros and cons of vessel sinks.