In this gallery you'll see the colors to paint brick fireplace including design tips, how to paint brick, and the best fireplace color ideas for your home.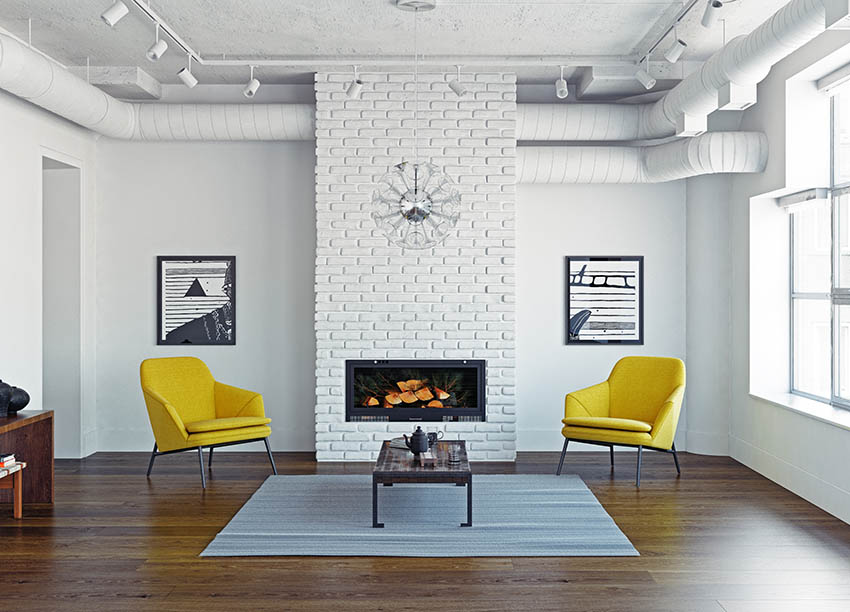 Brick fireplaces are classics in the home. It's a major focal point in most living spaces. However, it also comes along with a main challenge: most of them are as old as the home's original construction.
This means that brick fireplaces have the tendency to look and feel outdated. This shouldn't deter you from enjoying what could potentially be one of the biggest assets in your home though. If your brick fireplace has technically seen better days, you can just bring it up to date with a fresh coat of paint.
There are so many looks and colors to choose from. You just need to make it a point to really make a decision on the design aesthetic that you're going for, be it from farmhouse, to boho, to contemporary or modern, and so on.
How To Paint A Brick Fireplace
If this is a project that you plan to take on yourself, it's definitely doable. You just need to know what kind of prep work is required before you actually smear on the actual coats of paint to it.
Start off by brushing the debris off.
For a painting project to be a success, you need to ensure that the surface is clean and paintable. Start off by brushing your brick fireplace thoroughly with a wire brush.
Go with something fairly stiff and sturdy to really take that debris out. Make it a point to really pay attention to the mortar lines in between the brick layers.
Clean the dust off with a vacuum and look into any mortar that might need some repair. Read more tips on how to clean a brick fireplace here.
Get the Brick Fireplace Washed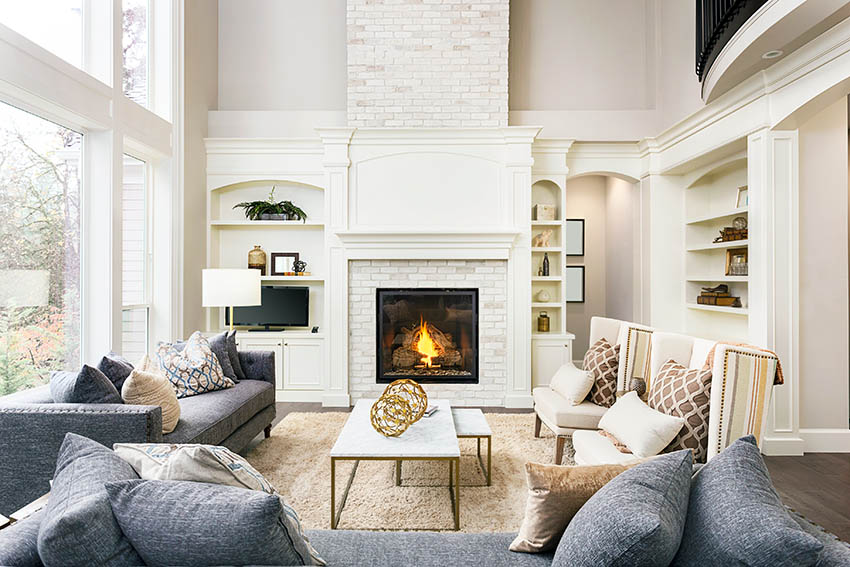 Once all of the loose debris has been washed off, give it a deep clean by removing any other accumulated residue and soot that might leach into and ruin your paint.
Use a water and soap solution or with a basic all-purpose cleaner. Spot test a small area first just to make sure that your soap solution doesn't cause any discoloration in the brick.
Use a degreaser for any other remaining residue to really deep clean it completely.
Prime Your Bricks
Tape off the trims and edges of your brick fireplace and start priming the bricks. Prime the mortar in between the bricks first with a brush.
Once done, use a roller to prime the rest of the brick surfaces. You might need additional coats of primer to prevent any remaining amount of soot or residue from leaching through your paint, especially if you're planning to use a light colored one. Allow the primer to dry overnight.
Get Painting!
Similar to your primer application, make sure that you paint the mortar with a brush first before going over the rest of the brick with a roller.
A second coat of paint is usually recommended to make sure that it has a more consistent finish and to guarantee its durability.
What Color To Paint Brick Fireplace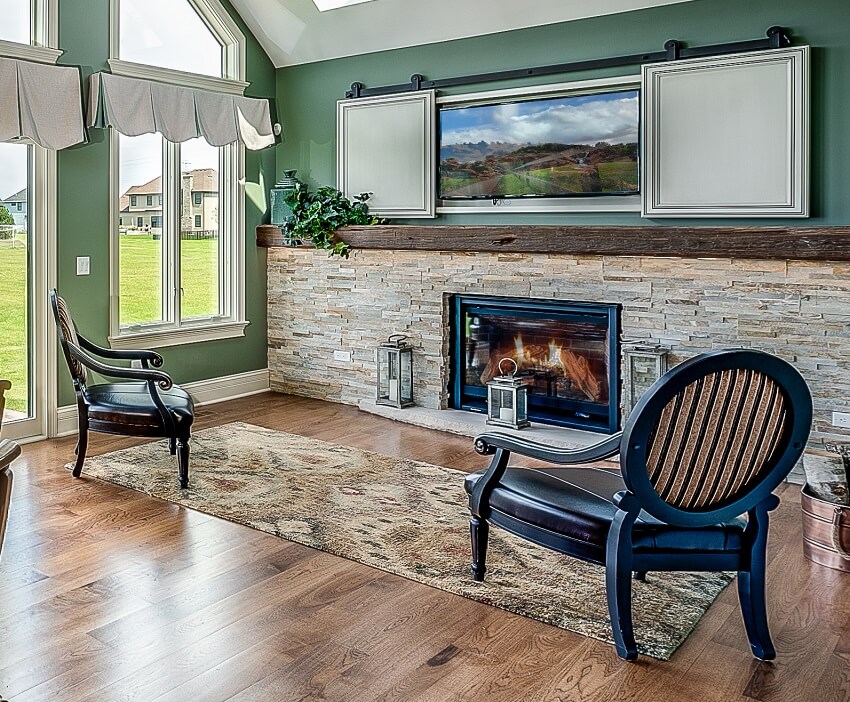 An unattractive and unclean brick fireplace can really put a damper on your downtime at home. Luckily, you can easily remedy it with a coat of paint. But what colors would work best? We've rounded up some of the best brick fireplace color ideas to play with.
Blue-Gray
A chic powdery blue-gray brick fireplace paired with some comfortable furniture keeps the space looking modern and minimal. If you want a cool tone for your fireplace area, this is one of the best shades to consider. Here are our top 3 picks for blue-gray paints:

Thundercloud by Behr (S520-5)

Daphne by Sherwin Williams (SW 9151)

Flower box by Benjamin Moore (CSP-530)
White
If you have a floor-to-ceiling brick fireplace in the living room, painting it a crisp shade of white can give it a very clean and sophisticated aesthetic.
TVs are usually mounted on top of the fireplace, and it can contrast attractively with a white backdrop. You can also play around with other pops of color around your space to really make it stand out.
Here are our top 3 picks for white paints:

Swiss Chocolate by Benjamin Moore

Strong White by Farrow & Ball

Extra White by Sherwin Williams
White is a timeless color choice, which is ideal for a fireplace. This can give either a rustic farmhouse appeal or an upscale presidential look.
White is extremely easy to pair accent colors and accessories with. Modest White Sherwin Williams 6084 is the ideal color when painting a fireplace white.
Whitewash
Whitewash is similar to a plain white, but there is some added distressed. This enhances the farmhouse vibes and gives a lived in appearance.
The cool thing about whitewashing is you can use the same white (Modest White Sherwin Williams 6084) as you would regularly you just need to get a water based paint and make sure it is equal parts water and equal parts paint. For more related content, visit our guide on how to whitewash a brick fireplace.
Black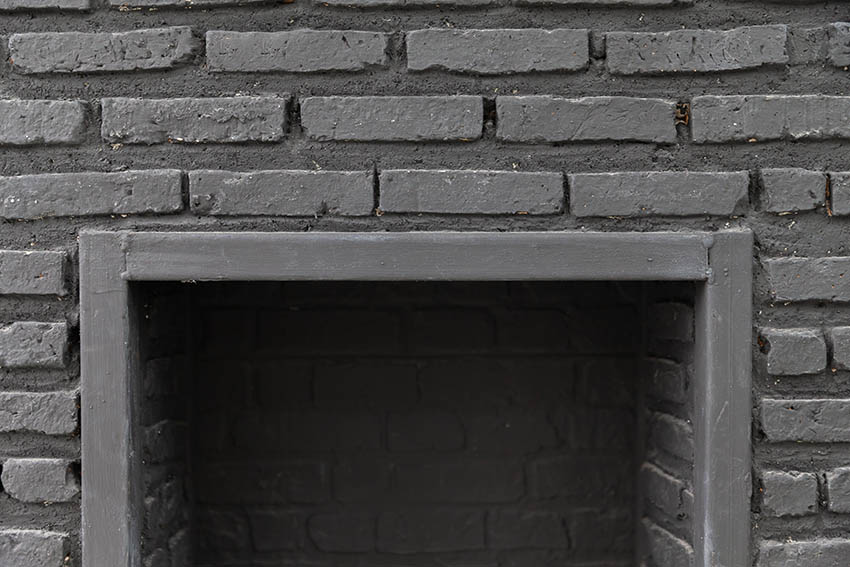 A black brick fireplace can add an interesting and vibrant contrast against neutral walls and it can really make it stand out, making it the main piece of attraction in the living room.
Black can equip your fireplace enough to make a statement and it can really up the ante when it comes to the design of the space.
Here are our top 3 picks for black paints for the fireplace:

Off-black No. 57 by Farrow & Ball

Black Beauty by Benjamin Moore

Tricorn Black by Sherwin Williams
While black seems like an extremely bold choice, it has become increasingly popular. Bold is beautiful and can easily pair with other neutrals or any other colors.
Painting a fireplace black can create the concept of a heavy and large space that can solidify and ground the entire room. Tricorn Black Sherwin Williams 6258 is a great choice for choosing to paint a fireplace Black.
Brick-Red
You can't really go wrong with a classic. Bright brick red fireplaces give out a nostalgic vibe not just to the fireplace but to the entire space that it's adorned with.
Painting your fireplace with this warm rust shade is basically paying an homage to brick's main and original color.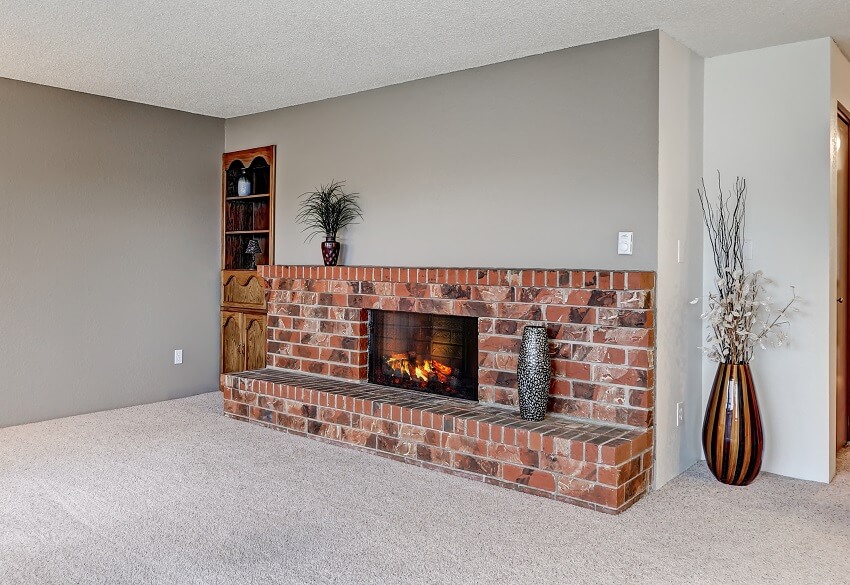 This large horizontal design brick fireplace makes a big focal point. See more details regarding fireplace sizes here.
Here are our top 3 picks for brick red paints:

Ruby Red 2001-01 by Benjamin Moore

Glidden Red Delicious GLR30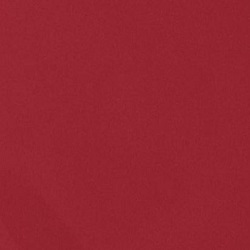 Fine Paints of Europe Dutchlac Brilliant Tulip Red W1001B-M
Sometimes going with a generic brick themed color such as Rookwood Dark Red Sherwin Williams 2801 is the direction that one needs to go. This is great to give an authentic look to a potentially older or bare brick.
Gray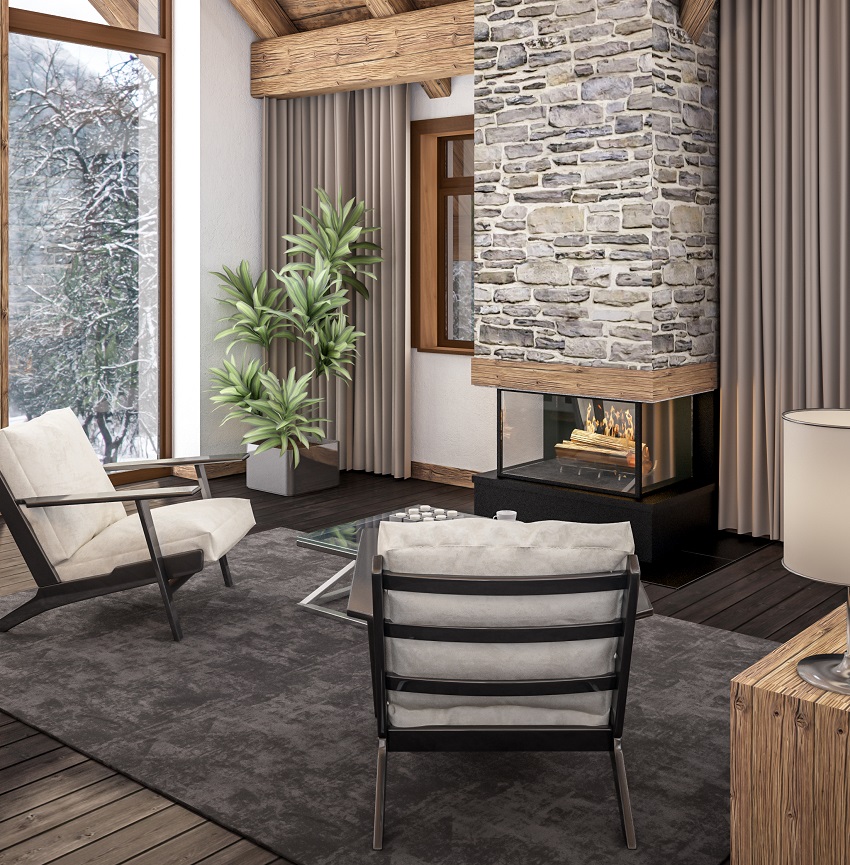 A gray brick fireplace creates a dimensional look that not only stands as a contrast but at the same time, brings cohesiveness to the design of the space as well.
They're best for offsetting stark neutral walls and they're excellent in giving the eye a place to land on especially since brick fireplaces are particularly tall.
Here are our top 3 picks for gray paints:
Agreeable Gray SW 7029 by Sherwin Williams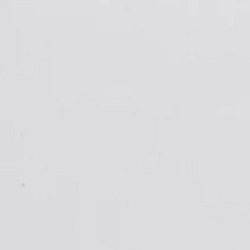 West Coast Ghost by Backdrop

Balboa Mist OC-27 by Benjamin Moore
Cream
Freshen up your tire old looking brick fireplace with a sultry and creamy vanilla shade. It will highlight the character of your fireplace while still allowing its original sense of substance to shine through.
Here are our top picks for cream paints:

Navajo White OC-95 by Benjamin Moore

Creamy 7012 by Sherwin Williams

Gentle Cream OC-96 by Benjamin Moore
Mint Blue
If you aren't that much of a fun of white fireplaces, you can go down a fresher route with a mint blue color instead. It lends a splash of color without taking away the calmness and color.
Mint blue is subdued but still worthy of attention and it doesn't allow your fireplace to overwhelm the space that it sits in.
Here are our top picks for mint blue paints:

Mint Blue 501 by Oracal

Crème de Mint by Benjamin Moore

Lighter Mint SW 6742 by Sherwin Williams
Cool Neutrals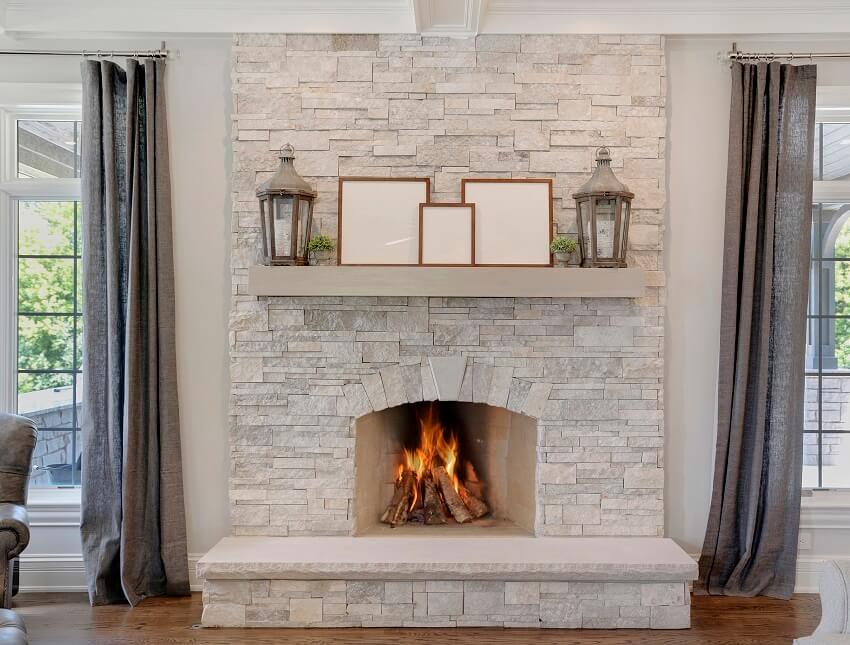 Neutrals are a safe choice of color to choose for a focal point such as the fireplace in a house. This gives opportunity to mesh into an existing space or create an entirely new space.
Grays in particular can be a dark or light shade and still work on a brick fireplace. These give off a calmer, cooler vibe. This is common in areas with cooler colored flooring and wall covers.
Eider White Sherwin Williams 7014 is a good pale cool neutral with its darker coordinating color being Perle Noir Sherwin Williams 9154.
Warm Neutrals
A warmer, darker look of brown or neutral reds on a fireplace can give a rustic aesthetic. Darker colors can give the illusion of a heavier, yet cozier aesthetic to a space.
Brown can be a good stabilizer, but a light warm neutral can offer a softer and easier to coordinate with option.
Fawn Brindle Sherwin Williams 7640 is recommended for light warm neutral fireplaces. When going for a more dramatic and darker look the color Half Calf Sherwin Williams 9091 is top on the list.
Best Color To Paint Brick Fireplace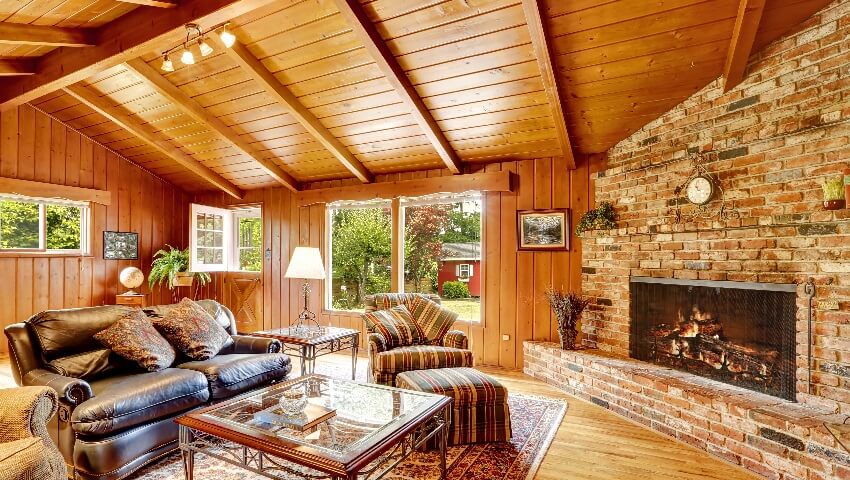 When deciding on the best color to paint your brick fireplace with, it's important for you to think about the kind of mood that you'd like to project for the room.
Think about your own personality and style and how you'd like to incorporate it into your brick fireplace. You can create a statement that's dramatic or you can go with something subtle and tranquil.
It really all depends on what you're trying to create for your fireplace in the first place. So to answer this question and to help you decide, we're breaking it down based on the kind of look you'd like to create and our paint recommendations surrounding it.
Stark and Bold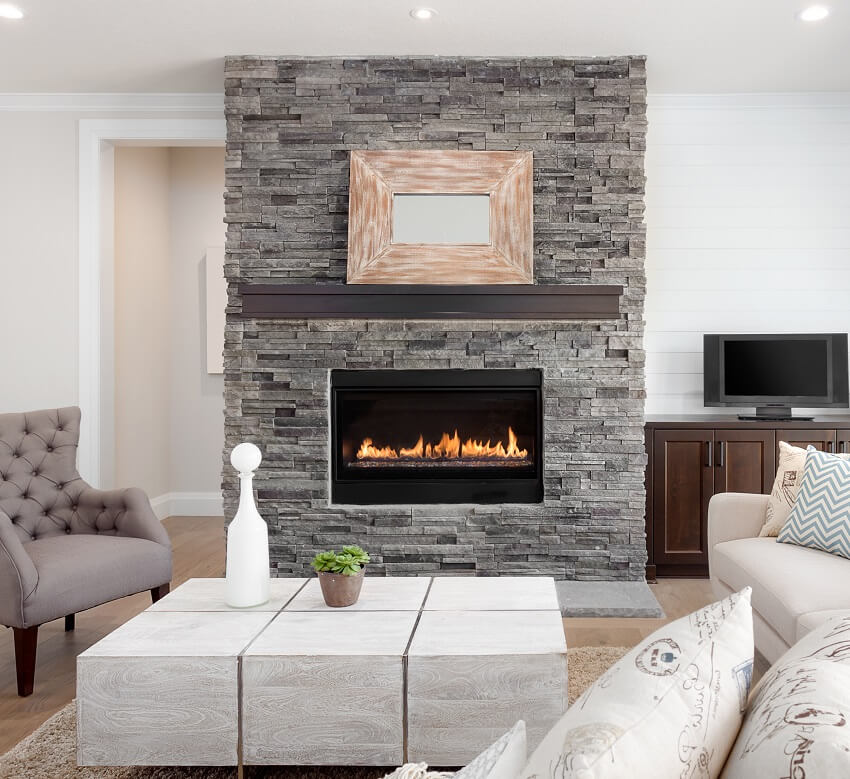 We suggest deep and striking paint colors such as the recommendations below:

Rust-Oleum Chalked Ultra Matte Interior Paint in "Charcoal"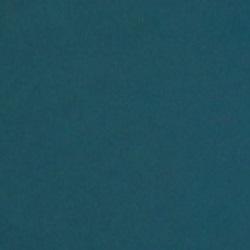 Jolie Paint Matte Finish in "Deep Lagoon"
Natural and Authentic
We suggest you try out the German Schmear look with the recommendation below:
SimpleSet Pre-mixed Thin-set Mortar
Light and Crisp
White isn't a hard color to love for relatively everything, and that includes fireplaces. Here's some of our recommendations:
Swiss Chocolate by Benjamin Moore
Strong White by Farrow & Ball
Extra White by Sherwin Williams
Solid Neutrals
They're classy and they're cohesive with any design you might possibly have for the rest of the room. Here are some of the best recommendations below: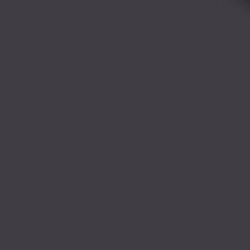 Paean Black by Farrow & Ball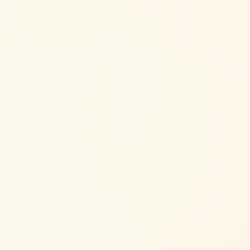 Table Linen by Portola Paints

Manchester Tan by Benjamin Moore

Shaker Beige by Benjamin Moore

Ammonite by Farrow & Ball

Marilyn's Dress by Benjamin and Moore

Neutral Ground by Sherwin Williams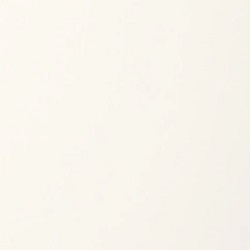 Timeless by Clare

Campfire Ash by Behr
Overall, the best color for a brick fireplace is a dark brown colors, particularly Woodsy Brown Sherwin Williams 2924. This color offers a warm and solid structure for the fireplace.
With the darker color its can hide any fireplace dirt it grime. The dark color can be accented with coordinating colors throughout the space.
Fireplace Paint Color Ideas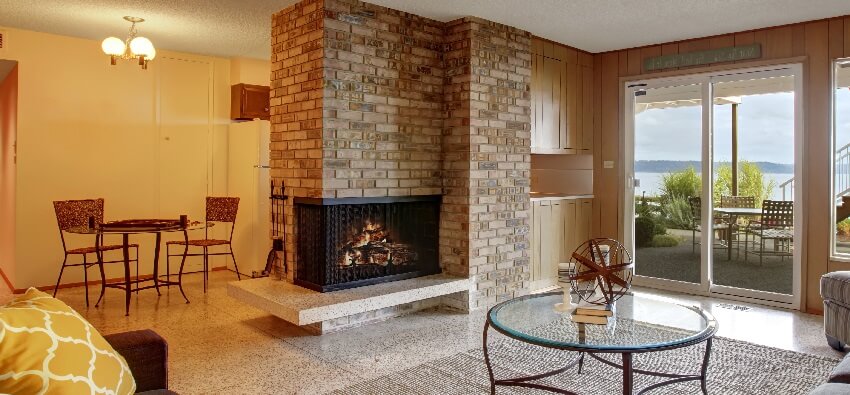 A fireplace is a permanent structure in a home which can lead the materials to look dated throughout homeowners, or not fit with their overall aesthetics. Luckily this can be solved with a good coat of paint.
As a focal point of the home it is extremely important to select the right color otherwise you will be painting over it before you know it.
Fireplaces often take front and center space in any room. The way that it's painted affects the way that it fits in with the rest of the other elements you bring with it. Here are some paint color ideas for you to go with:
Keep it Neutral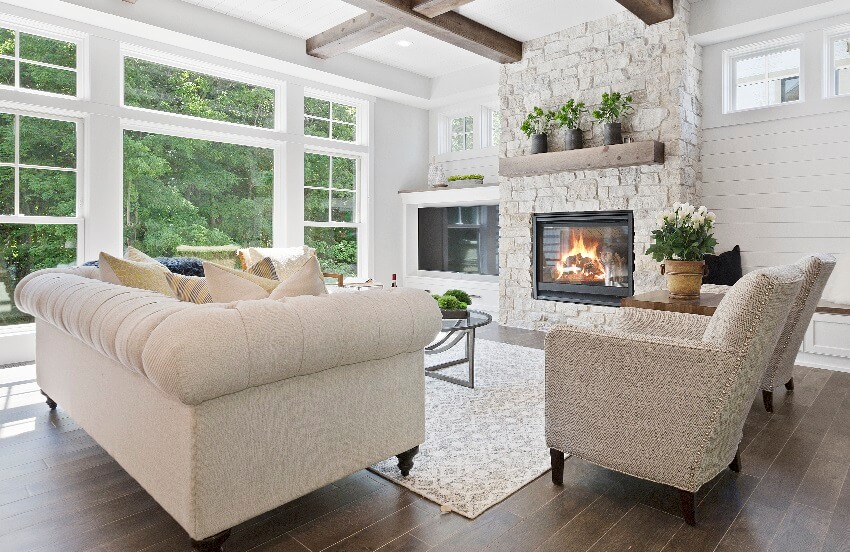 Like we've mentioned before, you can't really go wrong with your neutrals. They're not too warm nor too cool and they can work with almost any type of color scheme.
If you want to go for a softer look, you can go with creamy beiges and tans. If you want to take the warmth up a notch, you can go with tans and browns and similar sandy colors.
Create a Contrast
If you're set on making your brick fireplace the focal point of the room that it's in, go with a color that contrasts against your walls to make it really stand out.
The basic rule of thumb is to pitch dark against light colors. If your walls are light colored, pick a dark color for your fireplace. If they're dark colored, go with a light one.
Take note that contrasts don't have to be stark. You can go with subtler contrasts by pitching warm undertones against cool ones.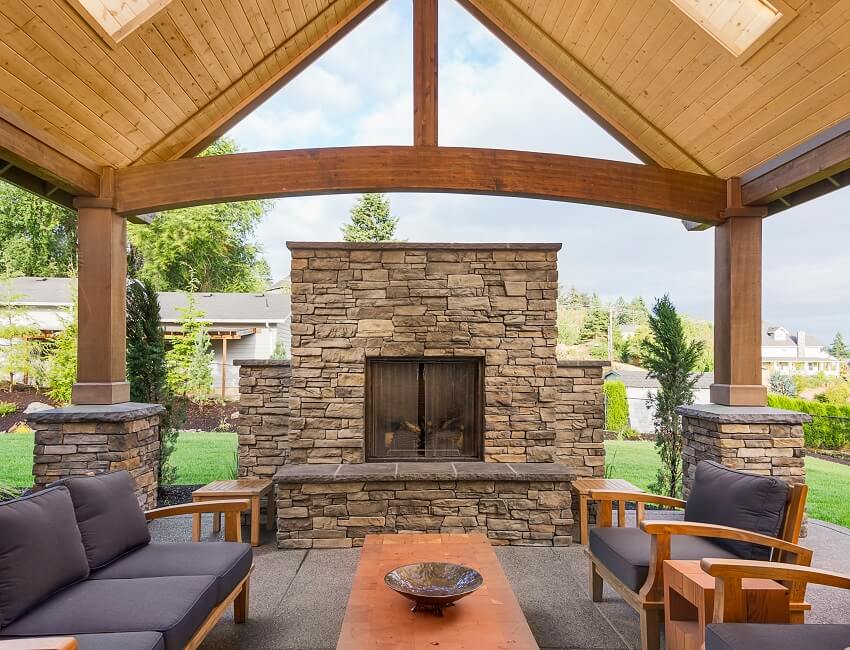 Contrasting Mantel
Another great way to keep an interesting paint color on a fireplace is to coordinate it with or contrast it with the mantel.
A white painted brick can be accented with a wood fireplace mantel showing multiple materials and how they can work together.
Bright Colors
While less common, fireplaces could be the accent itself. This can be done by choosing a bright color for the paint on the brick. Coordinating with a piece of art or furniture in the space keeps the bright color flowing through the room.
Monochromatic
If you're not too fond of making the fireplace as the focal point of the room, you can simply match it with the color of your walls and make it appear as if it seamlessly melds with the rest of the room.
If you like the concept but don't want it to disappear completely, you can go with a color from the same family, just a shade lighter or darker.
Using More than One Color
Who says a fireplace has to be all one color? Adding designs or accent strips can help make a fireplace more unique and even more of a focal point than it is.
This can be done by using a color on top and bottom, or stripes up the sides. One could even do a monochromatic gradient to the fireplace.
Learn more on how to match and choose paint colors that go with brick here.