Below we share some stylish black brick fireplace designs including the best paint to use and colors to match.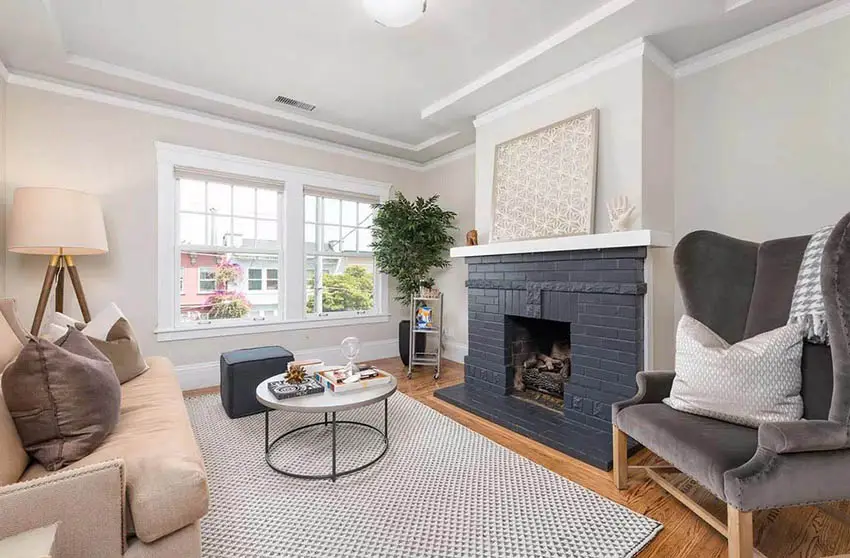 Thinking of remodeling your old brick fireplace and giving it a new fresh look? Do you dare to paint your brick fireplace a sleek black paint finish for a striking accent design? A brick fireplace always gives a home a cozy feel. Add a little pizazz to this snugly warm and comfortable ambiance by being bold and modernized your brick fireplace by painting it black.
Having a black brick fireplace can serve as an eye-catching contrast to your light colored walls. A combination of a wooden mantle in a natural stain finish, wood floors and wooden furniture adds depth and character to the room and pairs perfectly with your black brick fireplace.
Here are some key ideas to help you achieve that stylish design that would have your brick fireplace stand out as the stunning focal point of the room.
Choosing the Best Paint for Bricks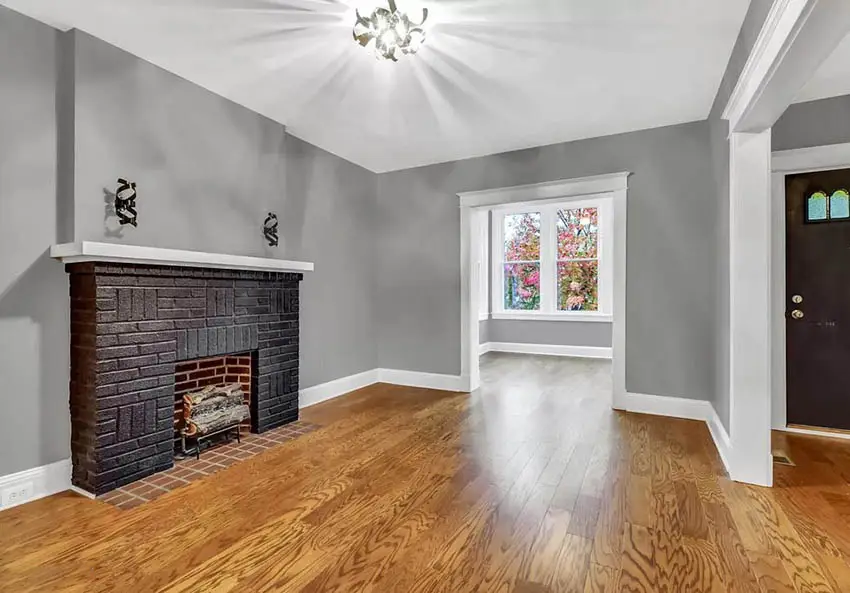 You need to make sure that the paint you will use is a heat resistant paint that would withstand the high temperatures of about 200°F generated by your fireplace.
For this, choose a good quality indoor latex paint. Latex paints are water-based and are more frequently used for houses. Latex paints comes in three different types – flat, semi-gloss or gloss. Since we are going for a modern and sleek finish, it is best to use a semi-gloss type of indoor latex paint.
Prepping and painting your brick fireplace
Before applying any paint, see to it that you clean the brick fireplace completely. Bricks are porous compound which absorbs moisture when wet. And so, after cleaning the bricks, make sure that it is dry – never paint wet bricks. Allow at least 24 hours for the bricks to dry before applying primer and painting.
What kind of paint do you use on a brick fireplace?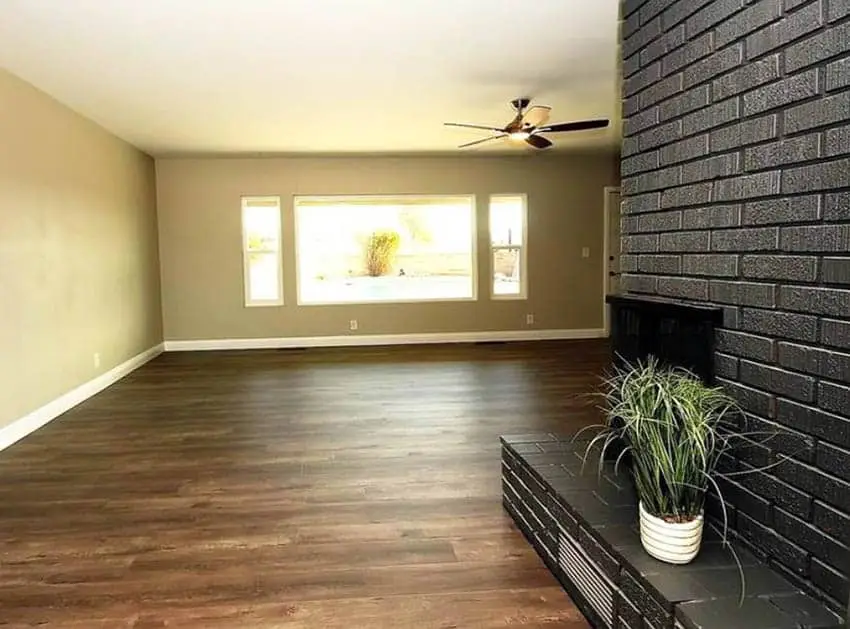 Once your brick fireplace has completely dried off, apply a coat of latex primer. Let the primer to dry fully before applying the semi-gloss indoor latex paint.
Use a paint brush, roller brush or a paint sprayer when painting your brick fireplace. Make sure that you apply extra coats of paint on surfaces with cracks and surface irregularities; or to sections which may have been affected by mildew or efflorescence which often appears on older and dated brick fireplace.
For textured surfaces such as bricks, paint brushes and rollers are best to work with since you can easily press the paint into the gaps or into the tiny cracks. Choose to use rollers with thick nap to ensure best results on the brick's surface when painting.
Neutral shades are still the safest color options when painting your fireplace. Black brick fireplace is a classic look and will work with any color scheme. Spectacular black brick fireplace will coordinate with any room design whenever you are looking for a change and trying to create more warmth feeling in your home.
Let me end with a quote from Edna Ferber – "We no longer build fireplaces for physical warmth we build them for the warmth of the soul; we build them to dream by, to hope by, and to home by"
For more related ideas check out our page on how to whitewash a brick fireplace here.