These staircase wall decorating ideas share the different ways you can make this part of your house stand out and creative tips for how to decorate.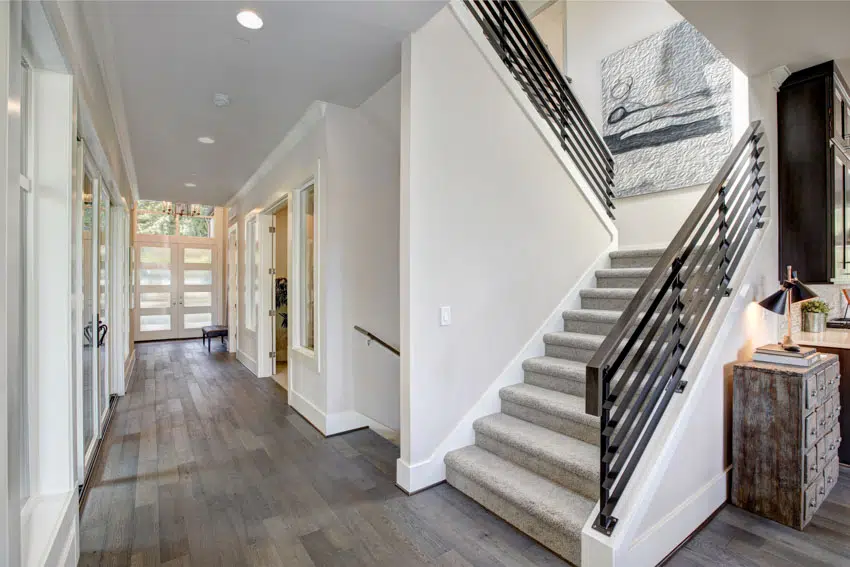 You've decided to remodel your house. Great! You certainly have a lot of ideas, from kitchen decor to bedroom decor, but there is one minor location in your design plans that you are overlooking: the staircase.
The staircase is one of the initial things you notice when you walk into a house, so you might want to ensure it's attractive. One of the most appealing aspects of stair decorations is how a few small touches can make a big difference.
A few paintings or other adornments may radically change the look of your staircase. Of course, you could go all out and entirely alter the wallpaper or the paint color for a more dramatic makeover.
But these ideas on our list are appropriate for any taste and budget, so it's simply up to you how you want to use these inventive staircase designs.
Make A Gallery Wall For The Staircase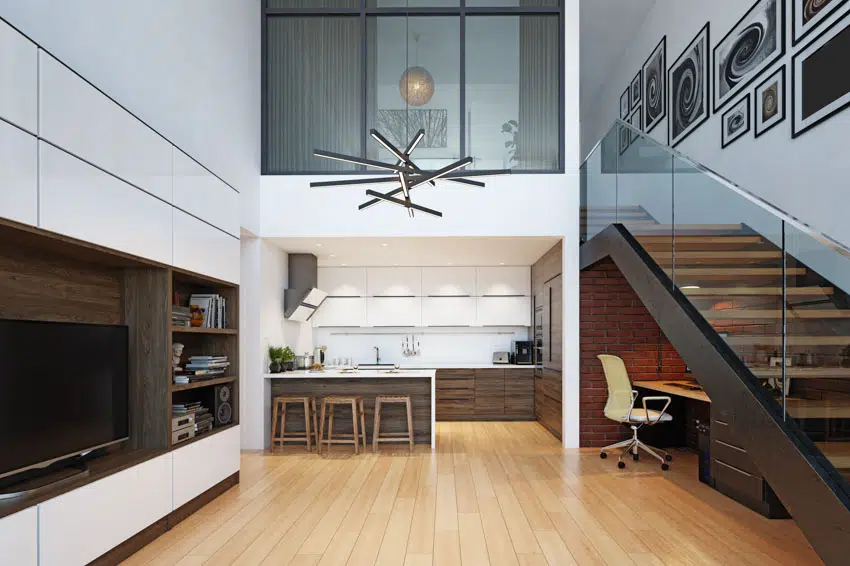 Look for attractive frames. But whatever frames you choose, the goal is to make your photos stand out. With matching frames, gallery walls look terrific, but they may also look excellent with a mix of styles.
Shutters From The Past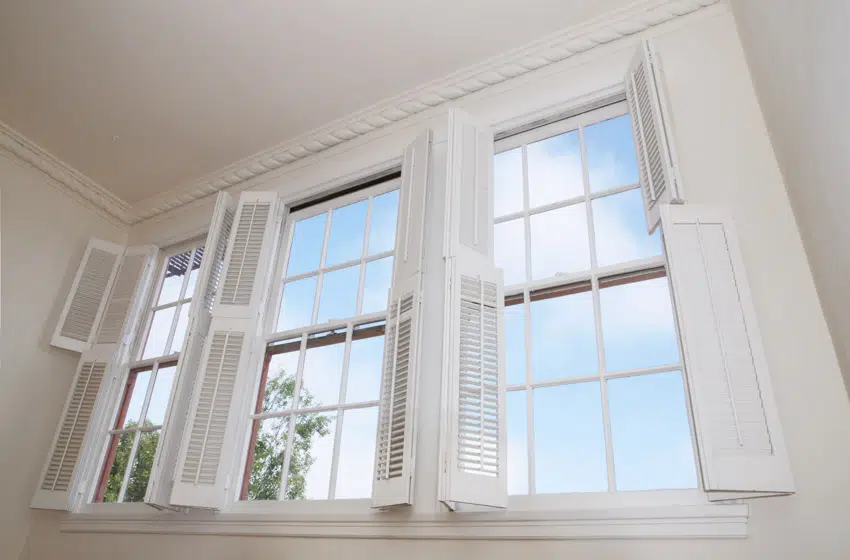 Recycled shutters, such as distressed wood types of shutters with a rustic feel, may be used as a unique wall decoration over your staircase.
Pawfect Portraits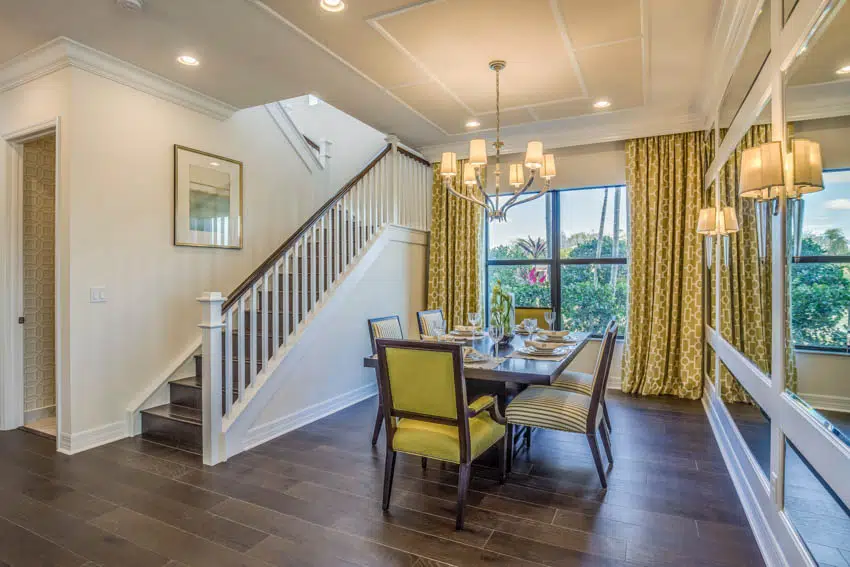 If your man's best friend is more like a family member, try dedicating a space of dog silhouettes and pictures to the space.
Matching Artwork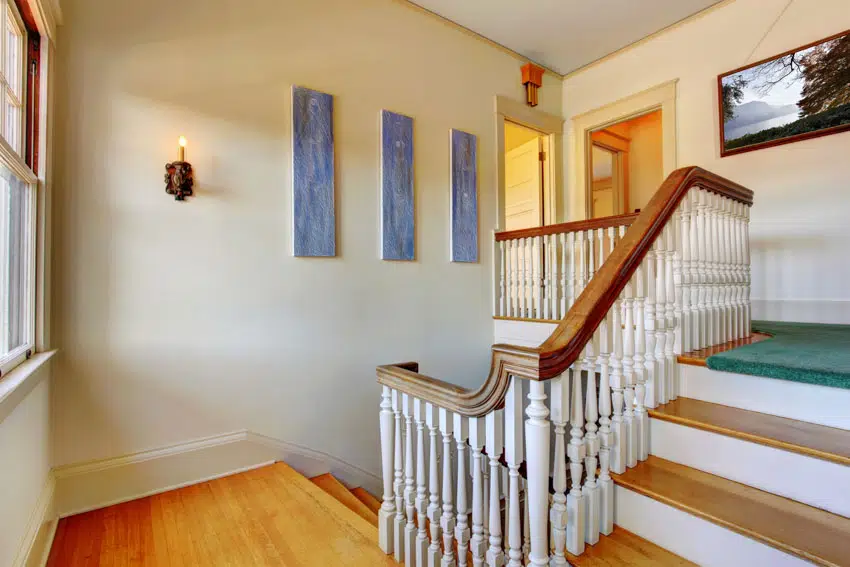 Is your artwork in storage because you don't have enough space to show it? Many designers place oil paintings throughout their houses, even above and under their stairways.
Wallpaper Goes Wild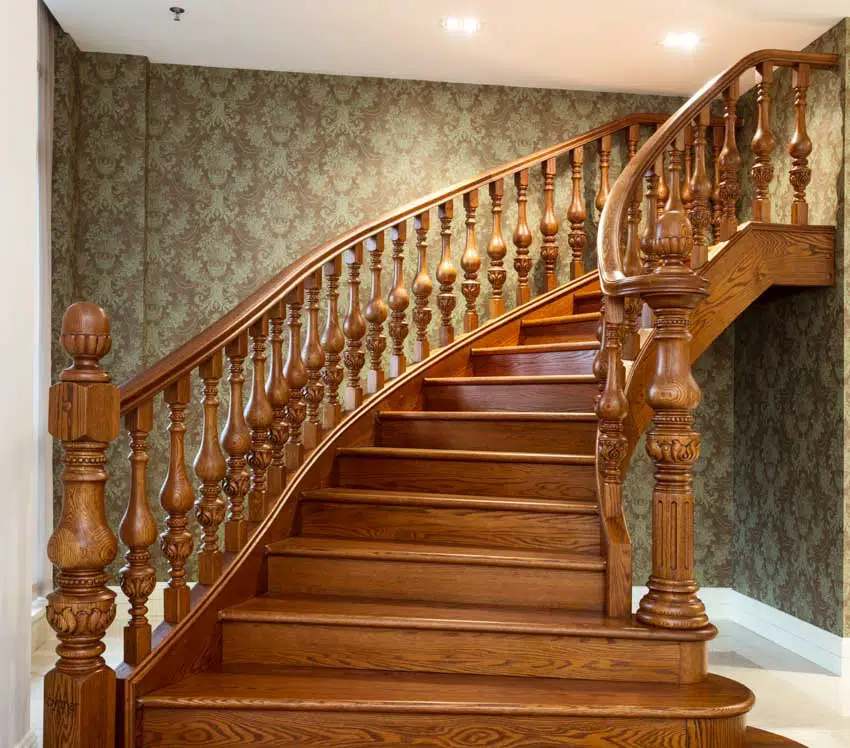 Decorate the walls of a plain staircase with gorgeous patterned paper to increase the "wow" effect.
Just Neutrals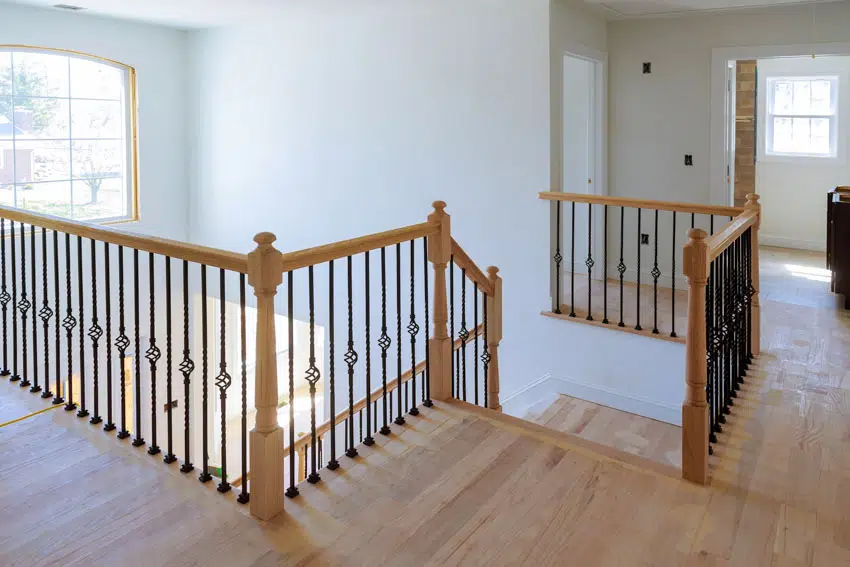 Whites, browns, and similar colors will make your whole house seem clean—even if it isn't! Some New York guesthouses draw influence from Scandinavian design for a sophisticated aesthetic.
Patterns Patterns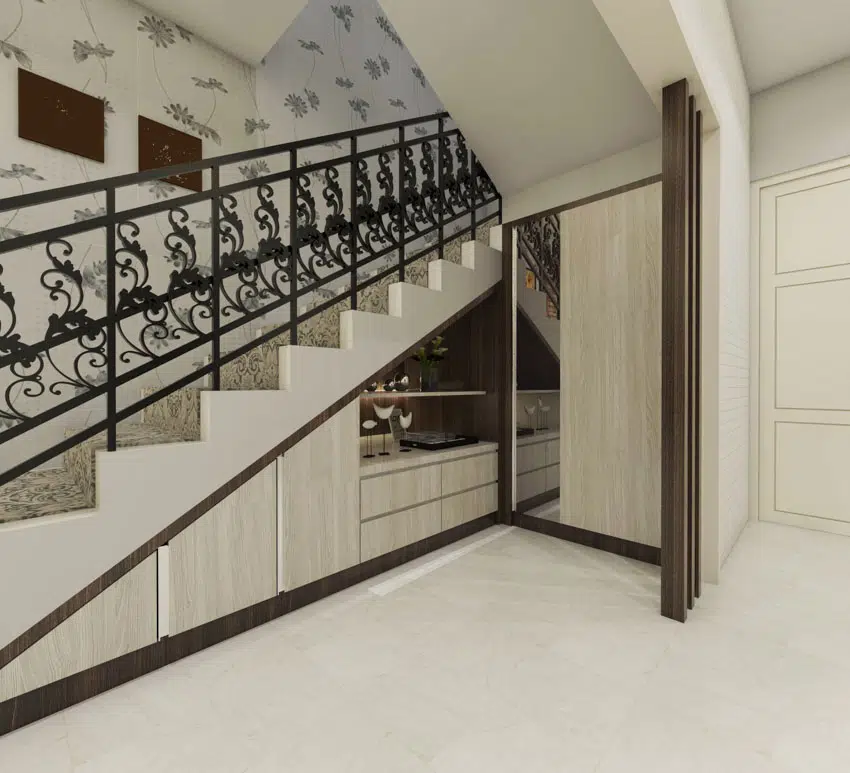 The calm color of the wallpaper and stair runner gives an atmosphere that's both fun and classy. For your wall décor, try to incorporate patterns!
Timeless Black And White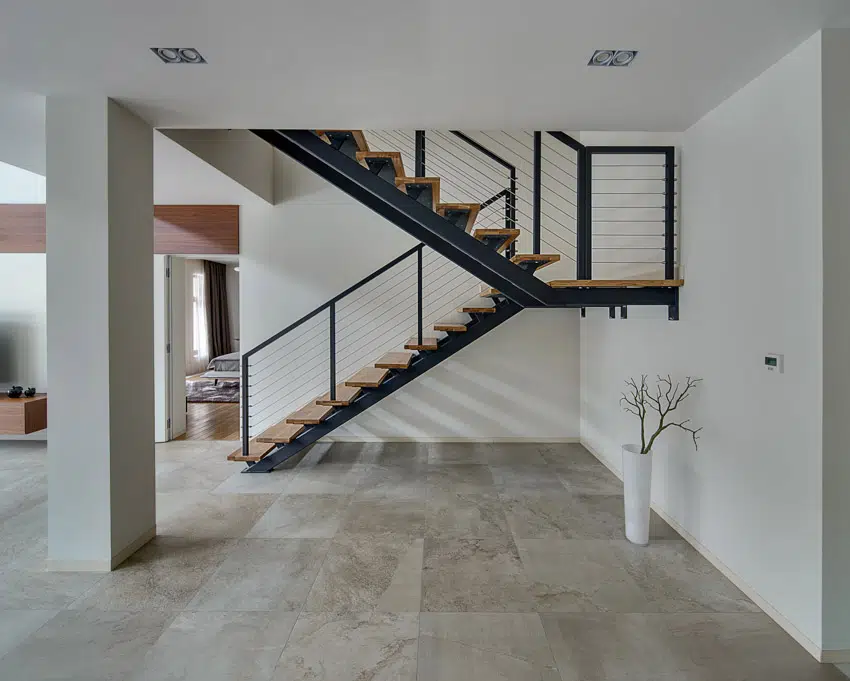 Crisp white walls, in contrast with the dark stairs, will illuminate the staircase entrance. This is among the staircase wall decorating ideas that give off a timeless vibe to your home.
Wallpaper with a Splash of Color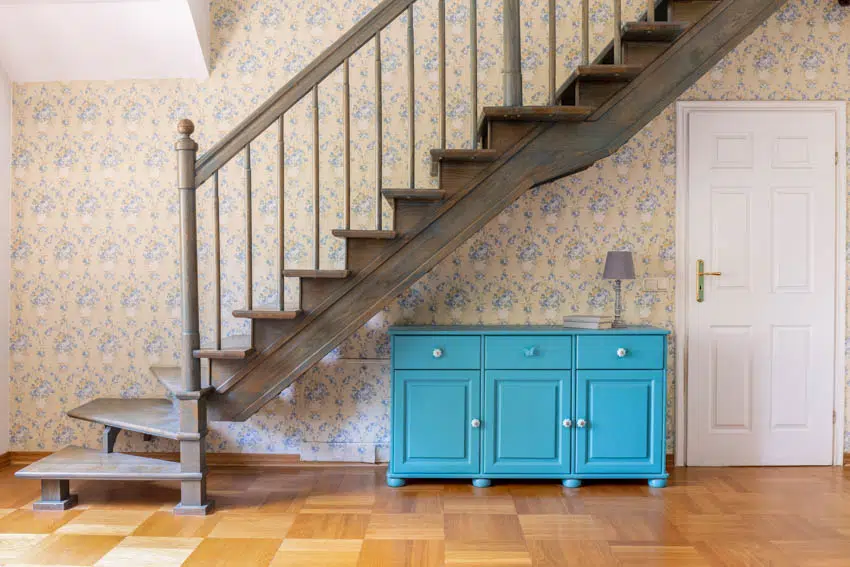 You can plant a flowered wallpaper up the stairs and extend it to your bedroom.
Walls with Faux Planks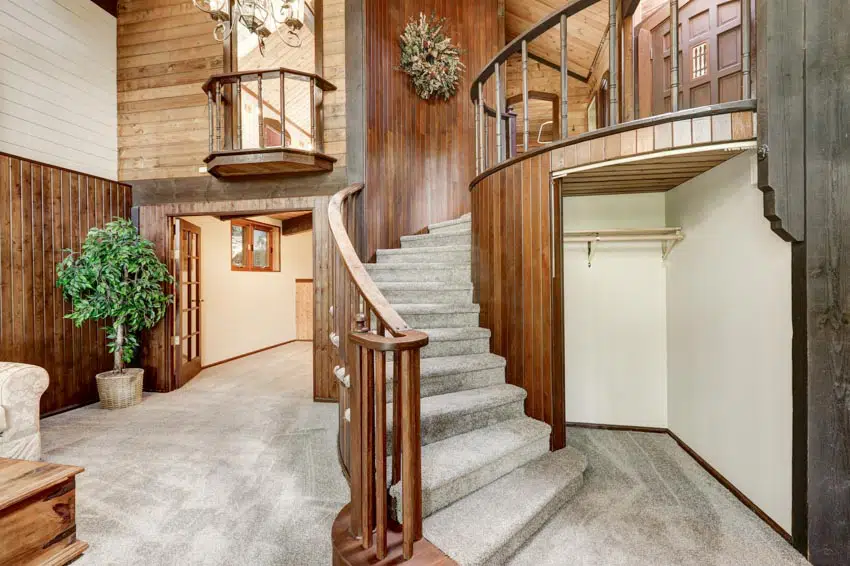 You can use horizontal paneling to simulate real planked walls without the effort or price or hiring a custom contractor.
An Elegant Entrance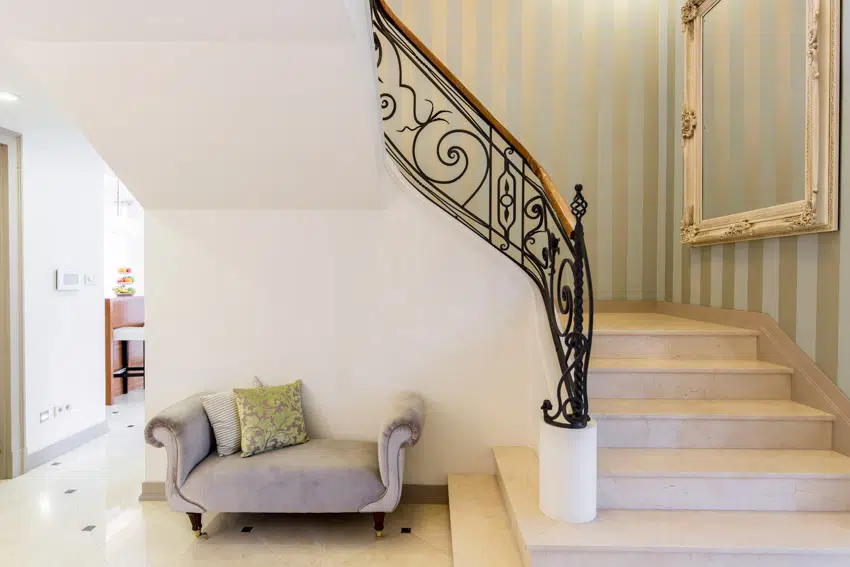 You can put an elegant design wallpaper on the wall next to your home's steps—either a 1940s Art Deco or a collage collection from art galleries.
Bring The Outside in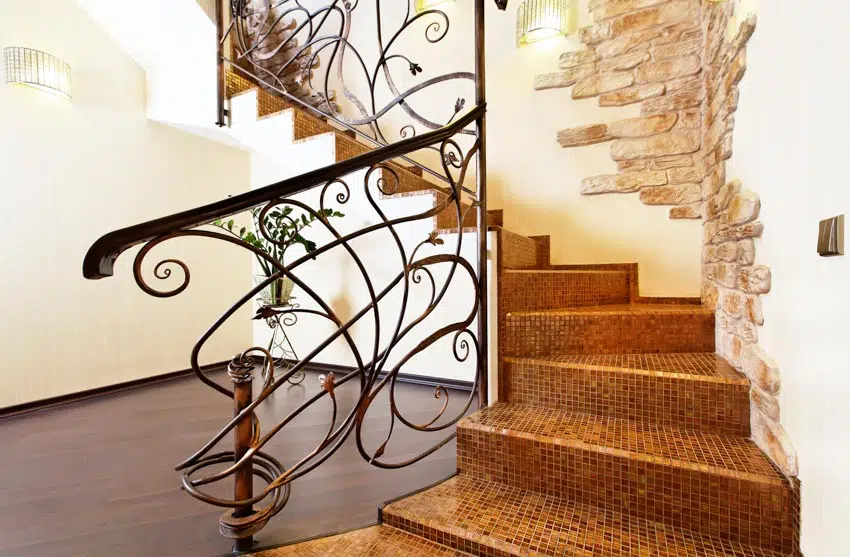 You can integrate an external wall into your home, like your daughter's old outdoor steps. An additional twiggy post serves as a natural coat rack.
Paintings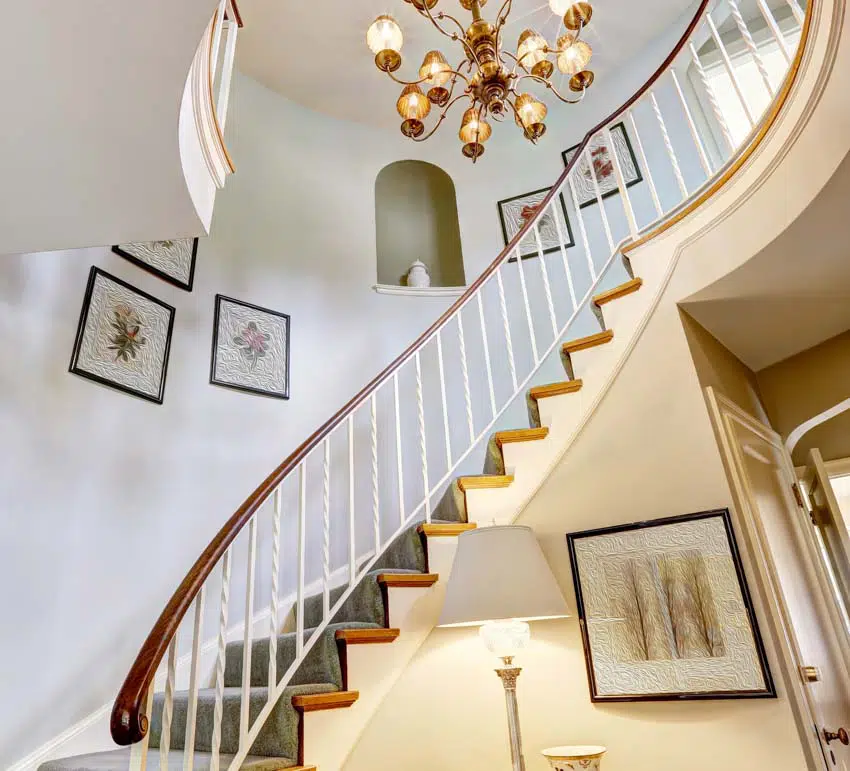 Instead of expensive artwork, you can choose landscape watercolors to decorate the wall of your staircase. You might display a lantern or a trophy beautifully.
How To Decorate Staircase Walls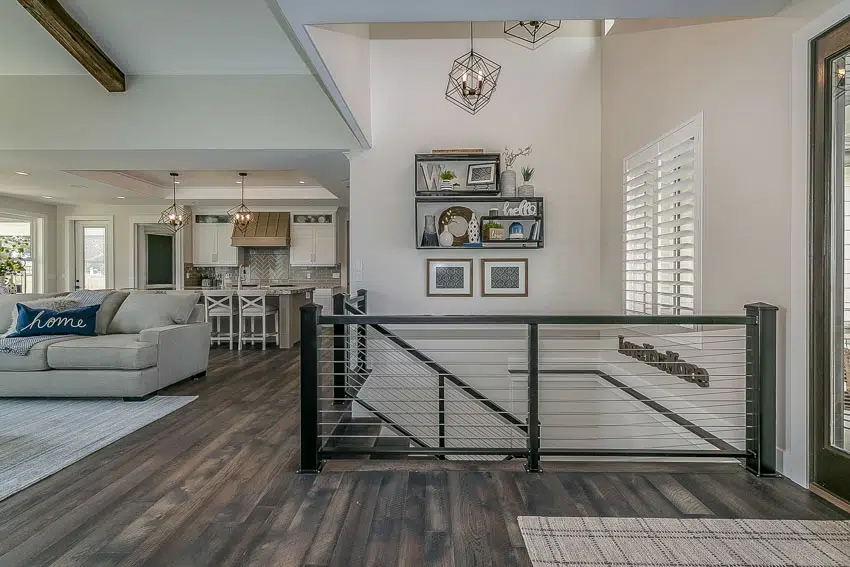 Gallery walls are a fun decorating option that can instantly give your house a flare. Here are some tips that can give this unloved area of the home a refresh.
Decide On A Focal Point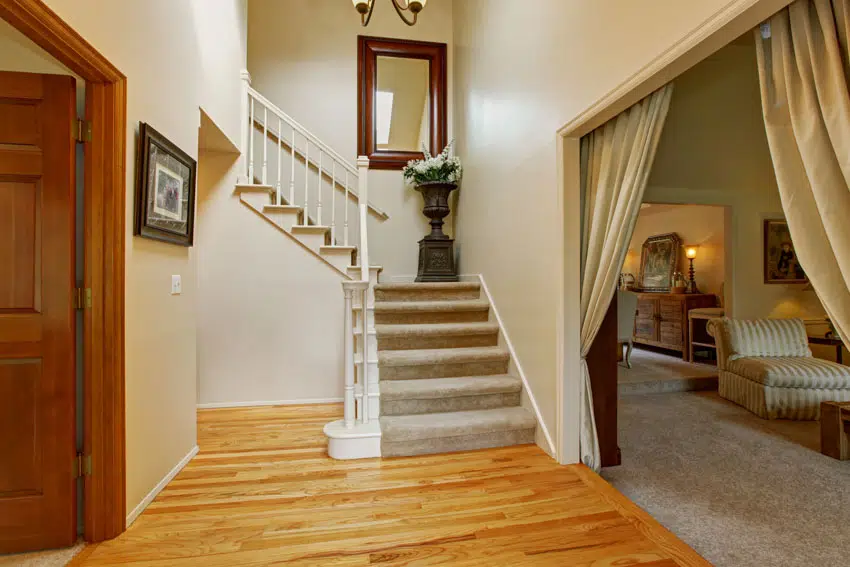 First and foremost, you must evaluate the staircase wall's design. Determine whether there is a window.
Is there a bend in the wall? Is there a chair rail, wainscotting, or wallpaper on the walls? It does not imply that you must choose a single theme to which all items on the wall must adhere.
If you want to hang numerous objects on your wall, though, you'll need to design around a focal point. If you want to display family photographs, for example, set them out first.
Concentrate on where you want guests to look at first, and then create your masterpiece around it. If done correctly, this step will work well with different types of stairs and their corresponding walls.
Where Should Photos Be Placed On Staircase Walls?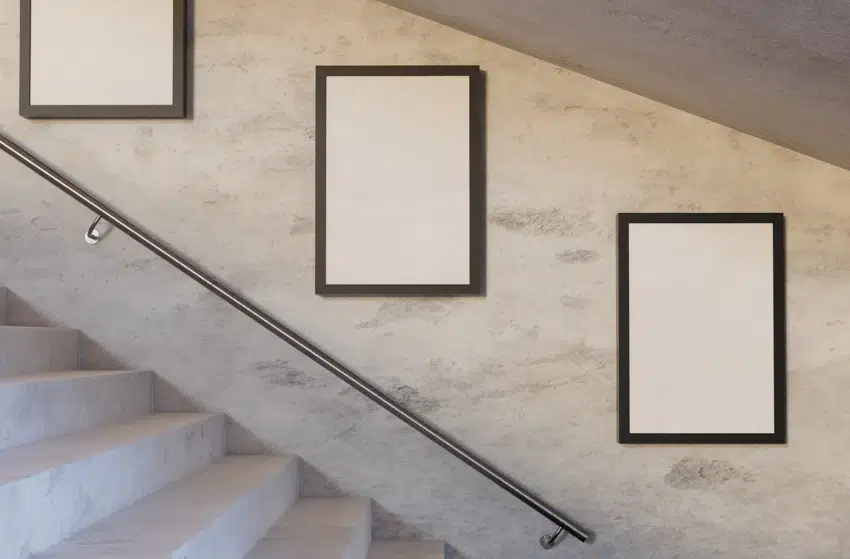 Take measurements. Measure at least twice before you start pounding! Make sure you are hammering where the nail holes need to go!
It means you must measure the back of the frames you want to use. When calculating the distance between frame sizes and thickness, always double-check your calculations.
When done, use a level to double-check that everything is hanging straight.
Think Beyond The Box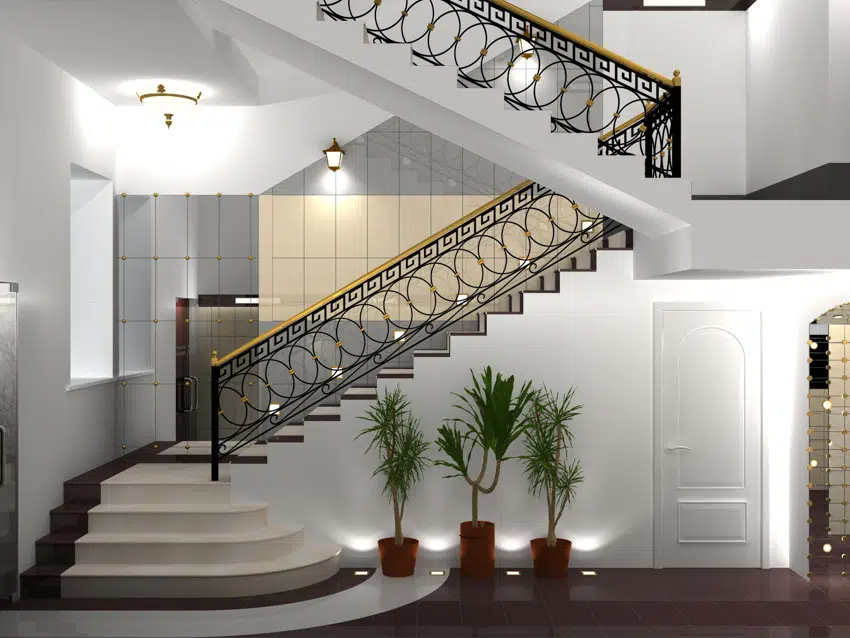 Another idea is to make a gallery wall out of simple types of mirrors. With sites like eBay and Etsy, you can put extraordinary designs and concepts to any of your liking.
How High Should Pictures Be Hung On A Staircase?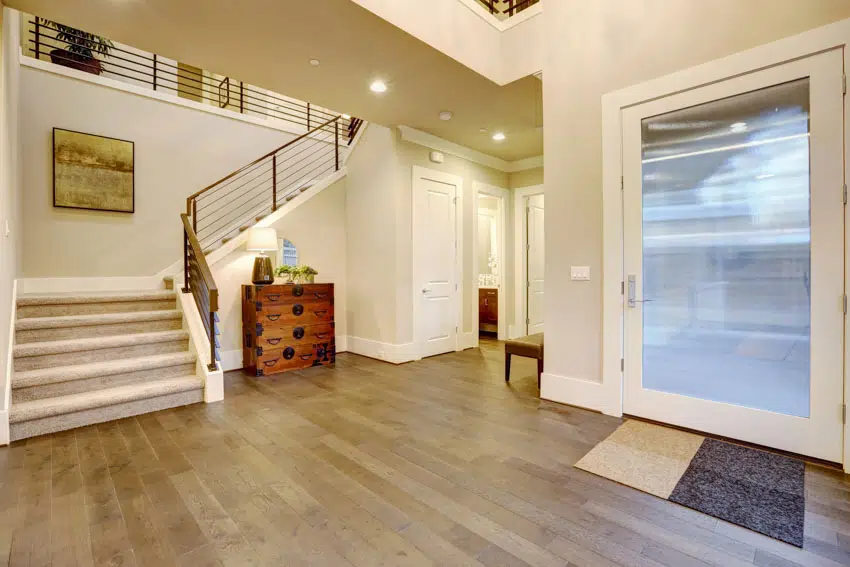 Measure the staircase wall. We recommend 56 inches from the lowest step since this is the average eye level. It should be the focal point of your most essential art or photograph.
These staircase wall decorating ideas can help infuse new life into your home. They provide a terrific canvas on which to express yourself. Your additions will transform from an unnoticed area of your house to a critical representation of your style, no matter how you approach it.
We hope these suggestions have given you some ideas for zhushing up your stairwell wall. See more related content in our article about staircase wall painting ideas on this page.