These green accent wall ideas include different shades & materials for bedrooms & living rooms, and the ideal paint colors for your interior designs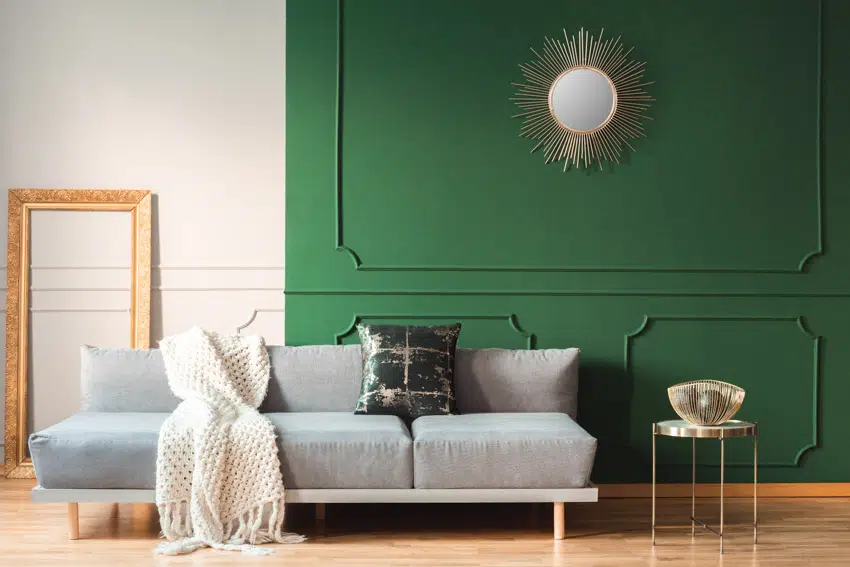 Thinking about making an accent wall for your bedroom? Green is a great color to consider for this. You can play with different shades of green or you can stick with one hue with different patterns.
It's all up to your imagination! With an accent wall though, going for a bold green color works wonders!
Accent walls are expected to stay popular for years to come, especially since they are meant to be flexible with their designs.
What goes with the trends are these designs, which include patterns, colors, and style. Finding a timeless design is the key to a great accent wall and a timeless color you can consider is green.
Green is trendy and in-style at all times and would be a great color for the accent wall in your bedroom or any other room you choose to install it in. And this can come in the forms of plain paint, artificial greenery, planked wood, and wallpapers.
It would all depend on your preference. If you're having a difficult time starting somewhere, check out and skim these green accent wall ideas first.
Green Accent Wall Ideas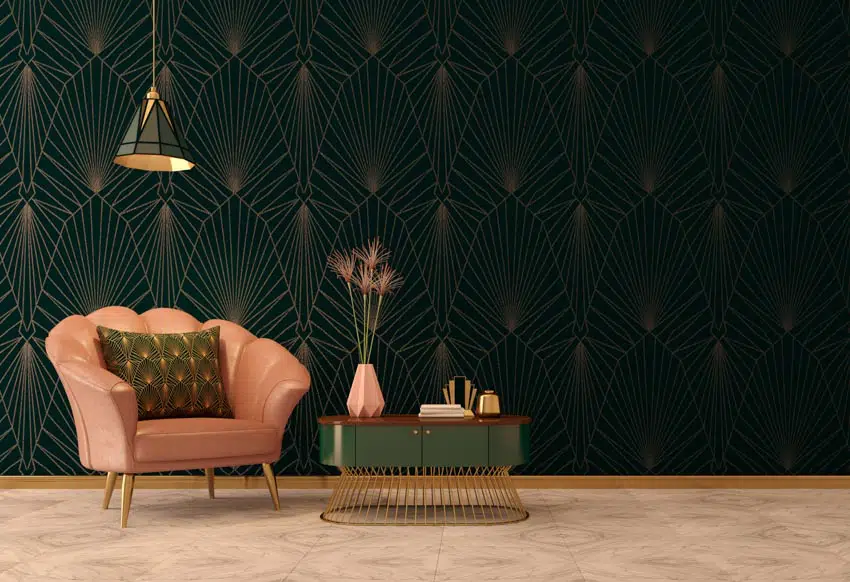 There are different types of accent walls you can install in your bedroom. Your decision will be based on preference and the ambiance you want the room to have.
For starters, here are the basics to consider when designing an accent wall:
• Wooden Panels: modern and chic
• Planked Wood: rustic and homey
• Tiles: clean and refreshing
• Painted Walls: flexible (depends on the color and texture)
In figuring out the materials you would use, these are some basic considerations. If you want your options open though, you may want to choose a painted accent wall and just change as you go. And you can start with an accent wall that is painted green.
Green has a calming and refreshing effect, making anyone inside the room feel more positive and somehow energized in life. The color of nature pretty much gives you the great feeling of a new perspective.
And with many green hues to choose from, you are open to many choices. It can be both helpful and overwhelming at the same time.
To help you, here are some green accent wall colors to consider and the vibes they produce:
• Sage Green: gentleness and calmness
• Emerald Green: boldness and moody feel
• Bright Green: mostly neutral and can be minimalist
Green Accent Wall Bedroom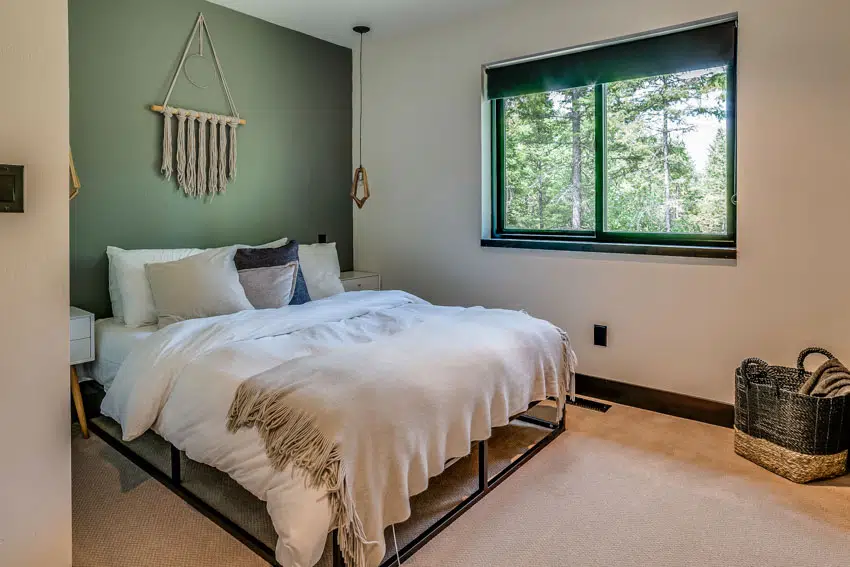 You can install an accent wall using green paint in your bedroom and there is a variety of options you can choose from. This will depend on whose bedroom you're designing and what ambiance you're going for.
Your creativity and resources are your limits when it comes to this project. Here are some green access wall bedroom ideas to consider.
Nursery/Kids' Bedroom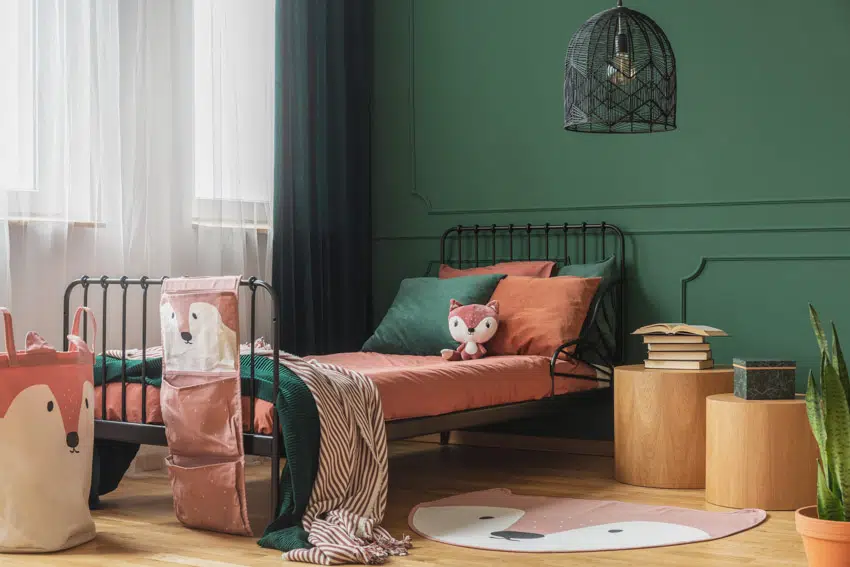 A green wall for a nursery or kids' bedroom will help children have a more peaceful and calming sleep. Here are some styles of accent walls you can consider for this room.
• Sage green with Nordic symbols and patterns
• Modern-looking accent wall with boho feels to it
• Dark green wall near a wooden canopy bed
Master Bedroom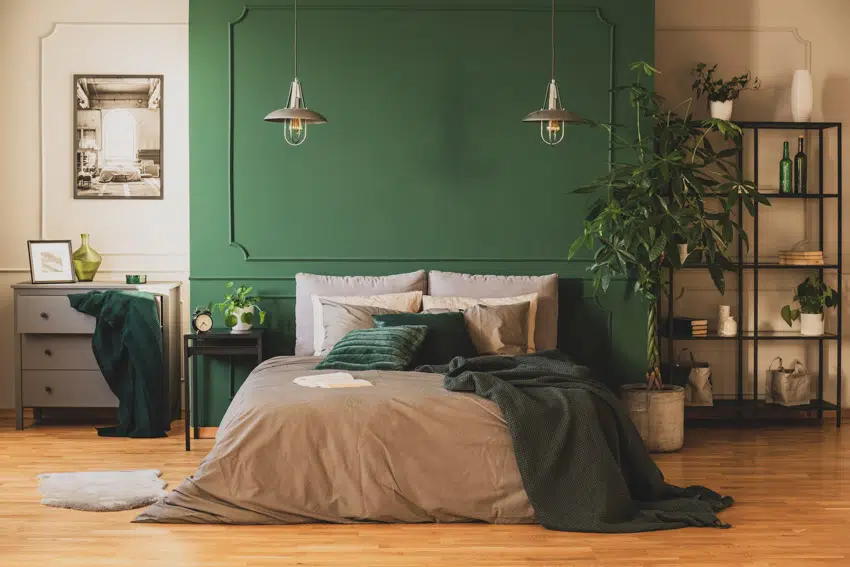 For the master bedroom, it is important to establish that vibe upon entering it. Here are some green accent wall ideas that would look good in a master bedroom.
• Vintage deep green wall paired with a green marble fireplace
• Scandinavian-style green wall with soft hues and a modern, yet inviting vibe
• A mid-century modern accent wall integrated with a couple of clean lines and geometric figures (It would be great if there's potted greenery in the room too)
Guest Bedroom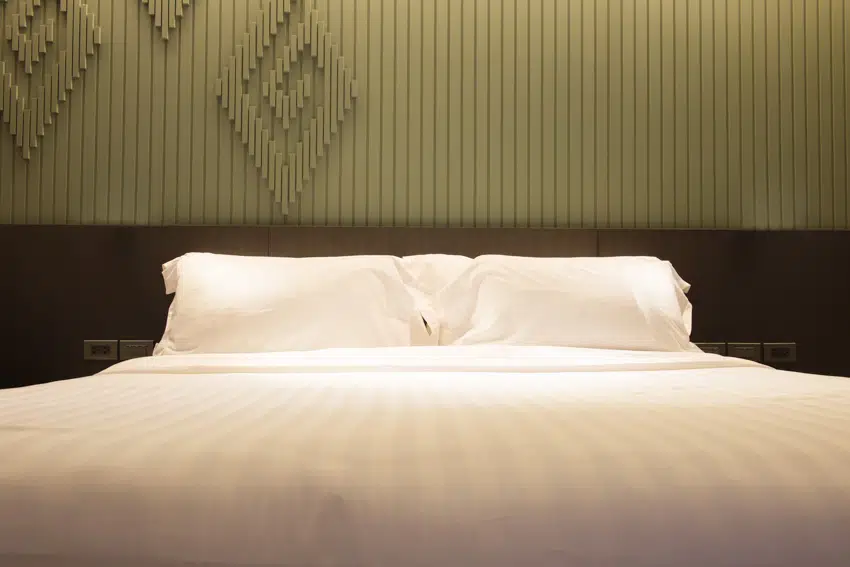 Guest bedrooms are supposed to be inviting and cozy so that guests will feel comfortable and welcome to stay.
Here are some recommendations you can use for the green accent wall in your guest room.
• 3D dark green wall with geometric patterns
• Dark green boho accent wall
• Chic and organic-looking accent wall with sweet floral artwork
Green Accent Wall Living Room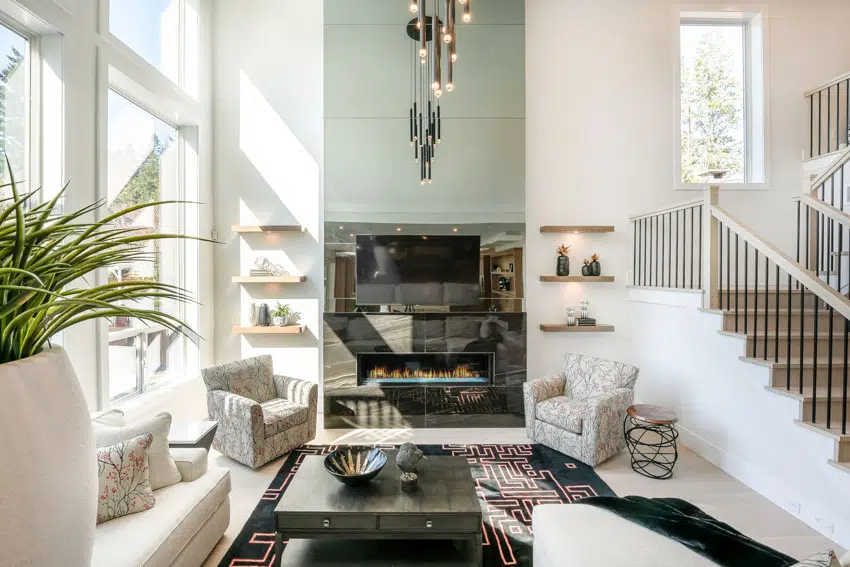 A green wall can also be a perfect addition to your living room. It will be a good space for an accent wall, especially since most living rooms are spacious, and having a wall that attracts attention will add aesthetic to the room.
A dark green wall offers a dramatic ambiance perfect for the living room space. Some of the bold choices you can match a dark green accent wall in living room include the following:
• Oak/Walnut
• Black/Chocolate/Tan Leather
• Brass
You can get as stylish and bold as you want but make sure that whatever vibe you choose for your living room is compatible with the vibe of the entire room.
If you choose a boho-style living room with a sage green feature wall, make sure the kitchen and the entire home are styled in a similar way or something compatible with it. See more boho paint colors here.

Green Accent Wall Paint Colors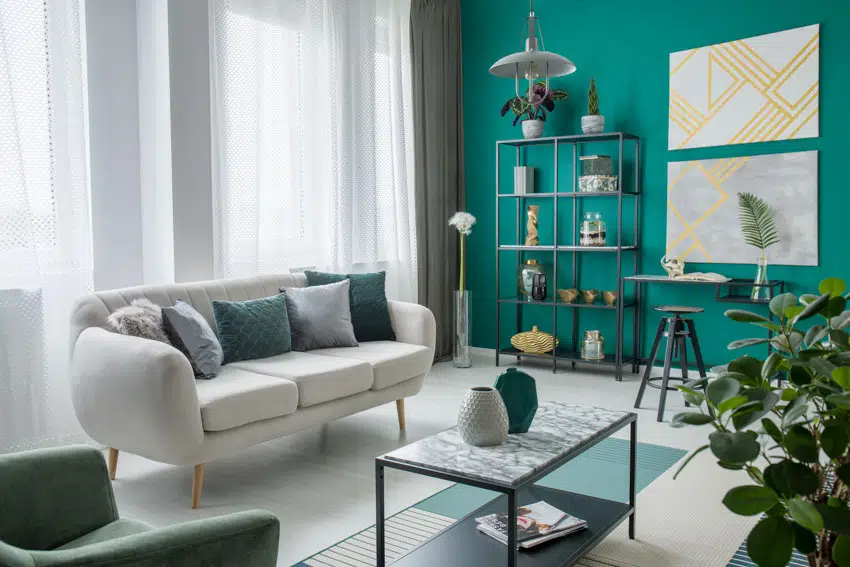 Now, if you choose to have a no-nonsense accent wall and prefer to fully paint the entire wall, one of the considerations to think about is the paint colors you will use.
There is a variety of shades you can use for your accent wall and it would really depend on the mood and ambiance you want the wall and the entire room to have.
Here are some of the favorite choices you can try out. Sherwin-Williams Isle of Pines (SW6461) Sherwin-Williams Shade-Grown (SW6188) Sherwin-Williams Ripe Olive (SW6209) Benjamin Moore Vintage Vogue (462) Benjamin Moore Rainy Afternoon (1575) Dunn-Edwards Moss Cottage (DET608)
These are only some of the green paint colors you can choose for your accent wall. You don't even have to do all-out green on the wall and instead mix in some coordinating colors with it.
Some of the colors that look good together with green shades are the following:
White, Cream, Pink:

these colors pop out when paired with dark green

Navy Blue:

complements green and delivers additional elegance in the vibe

Grey & Brown:

can bring out more the green color of the accent wall
By using these tips, you can start planning how to incorporate a green accent wall into your home interior design and pull it off right away.
See more related content in our article about the colors that go with green on this page.