See the best coffee bar accessories and essentials including the different coffee maker machines, gadgets, supplies, and tools to brew the perfect cup.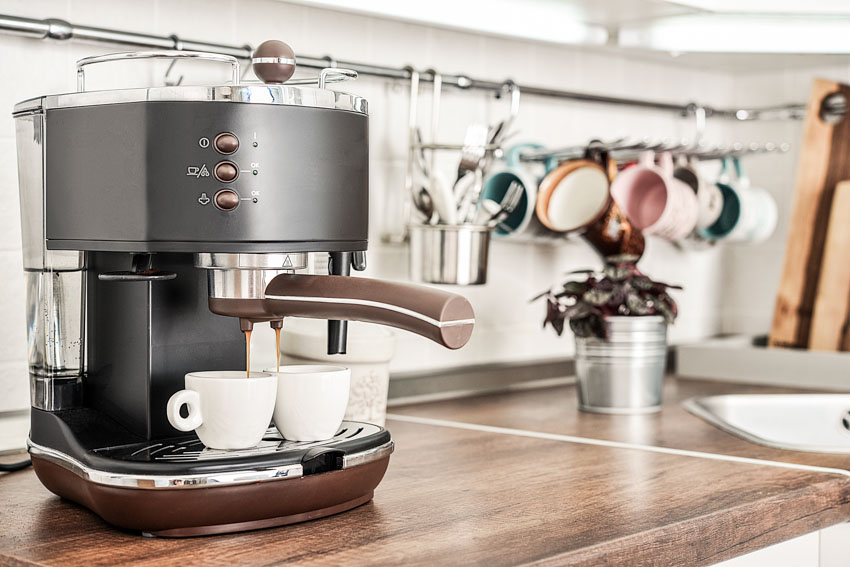 If you're a coffee lover and you need that kick of caffeine to function more effectively every morning, getting a coffee bar at home may be a good investment to consider.
While going to your nearest favorite coffee shop and ordering a cup is pretty convenient, it can get expensive if you're going to account for the total number of years you've been doing this routine. A cup of coffee from a shop daily may seem affordable but if you look at the total amount you've spent on it for years, you might be shocked by it.
The best option if you want to save money and invest in something you can keep at home is to have your very own coffee bar and recreate your favorite coffee from shops. And yes, this is possible if you have all the gadgets, tools, and supplies needed to make it.
If you've already decided to have your own home coffee bar, here are the accessories and essentials you might want to consider.
Coffee Maker Machines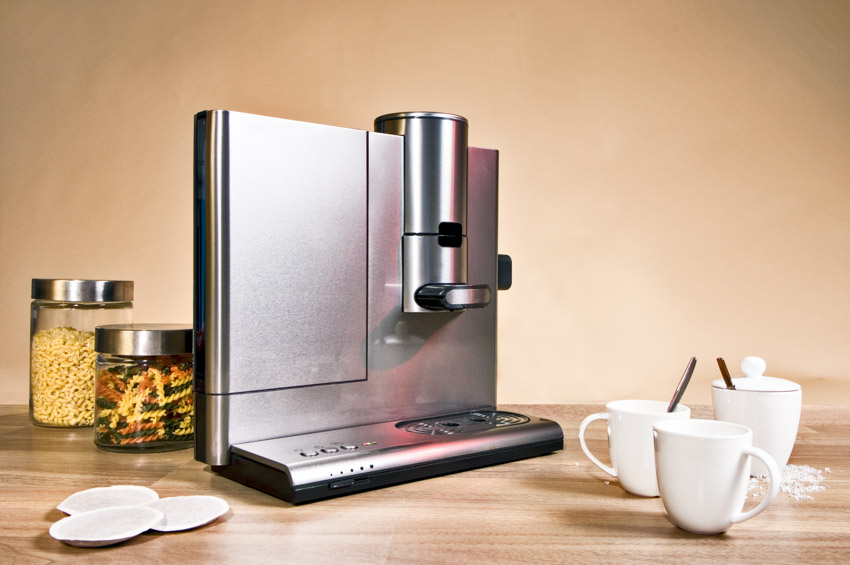 Choosing the right coffee machines to cater to your needs and preferences is important to have that experience you keep craving when you buy a cup from a coffee shop.
Re-creating that experience or even improving upon it is important to make the purchase of the coffee machines and the investment of the entire coffee bar worth it. Here are some options you can check out.
Keurig Coffee Maker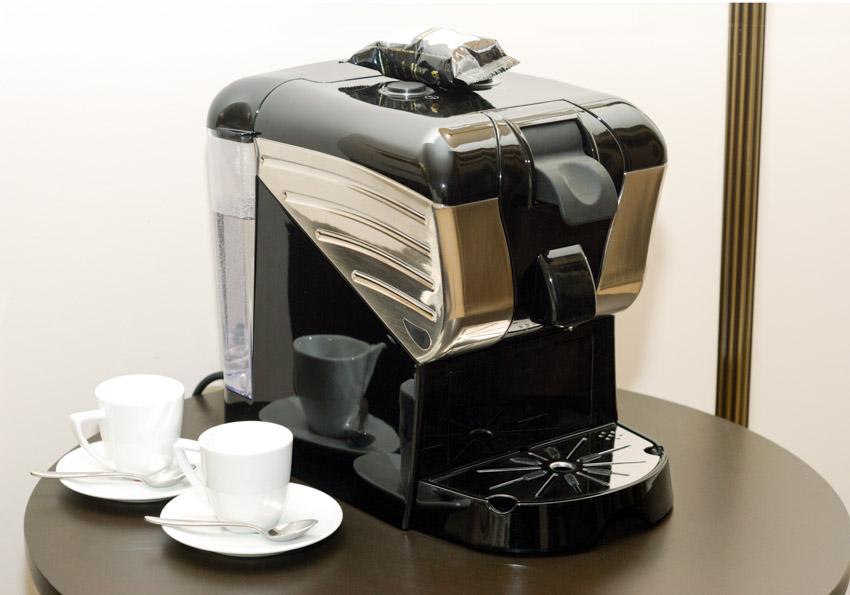 A Keurig Coffee Maker is an option to consider to create both a regular coffee pot and a K-cup. If you want something smaller, the K-mini plus coffee maker is also a good consideration since it is compact and only 4.5 inches wide.
The mini plus version is the ideal choice if your coffee bar dimensions aren't big enough. It is also the best choice if you don't really need a full pot of coffee and only want a quick and hands-off cup.
AeroPress Coffee Maker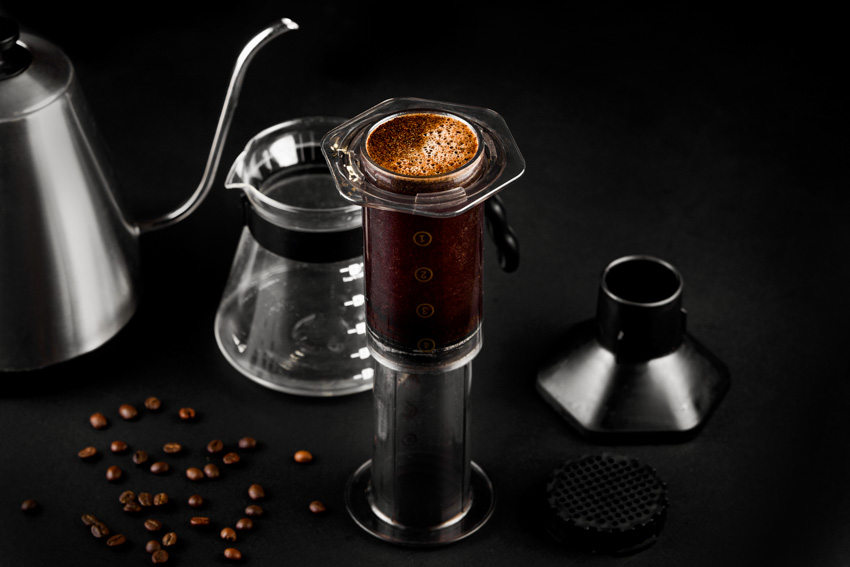 An AeroPress Coffee Maker is the gadget you will need if you're fond of ground coffee. The device allows a simple press of the coffee to brew it and it is well-regarded due to its portability.
You are guaranteed to have a smooth espresso shot in just a few steps. You will only need the ground coffee, together with the hot water and coffee mug.
Cold Brew Maker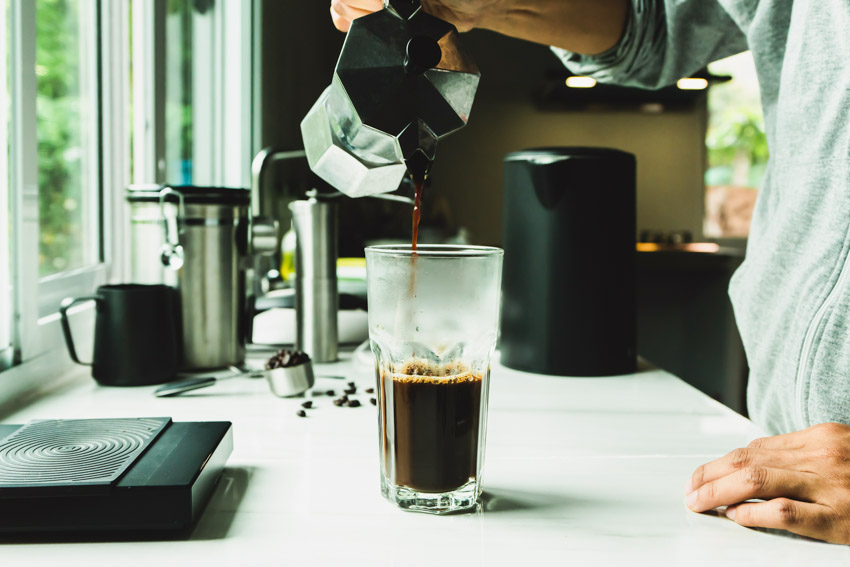 If the cold brew is your preferred coffee, a cold brew maker is more suitable for you. With this simple-to-use coffee maker, you will be able to slowly brew a refreshing glass of concentrated and delicious cold coffee.
Espresso Machine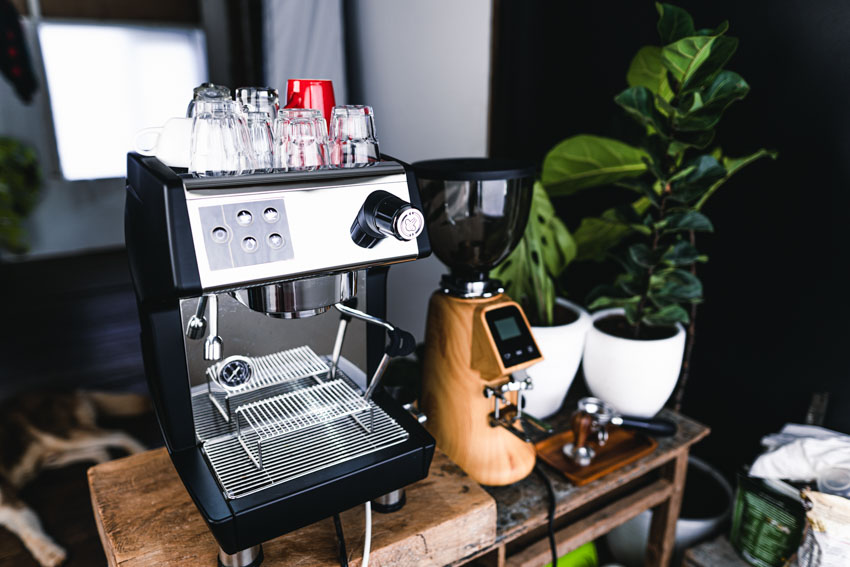 An espresso machine is an iconic choice and can be ideal for you if you're a fan of espresso in the first place. The machine may require an expensive upfront cost but it will be a good investment to consider since it is among the best home bar appliances out there.
This machine will need other gadgets and tools to function more effectively, including the following:
· Espresso tamper: Helps pack coffee grounds tighter into the portafilter to have a smoother and more velvety-textured coffee. This tool usually comes with the espresso machine but can also be sold separately. And its size depends on the portafilter it fits into but it's mostly small and compact.
· Espresso tamper mat: Usually made in silicone, this helps keep the espresso tamper stable on the table.
· Espresso portafilter tamping stand: Provides more surface for the portafilter to rest on and can even serve as a rack when you don't have one.
· Portafilter wall rack: Helps store the machine's portafilter and avoids clutter in your coffee bar station.
Coffee Gadgets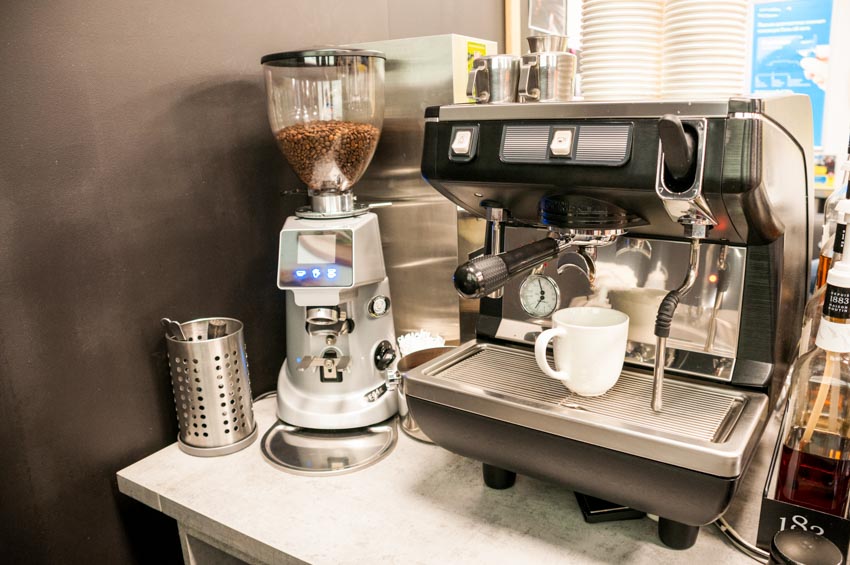 More than just the typical coffee maker machines, there are other gadgets that you need to check out and which you might like and add to your home coffee bar.
Coffee Grinder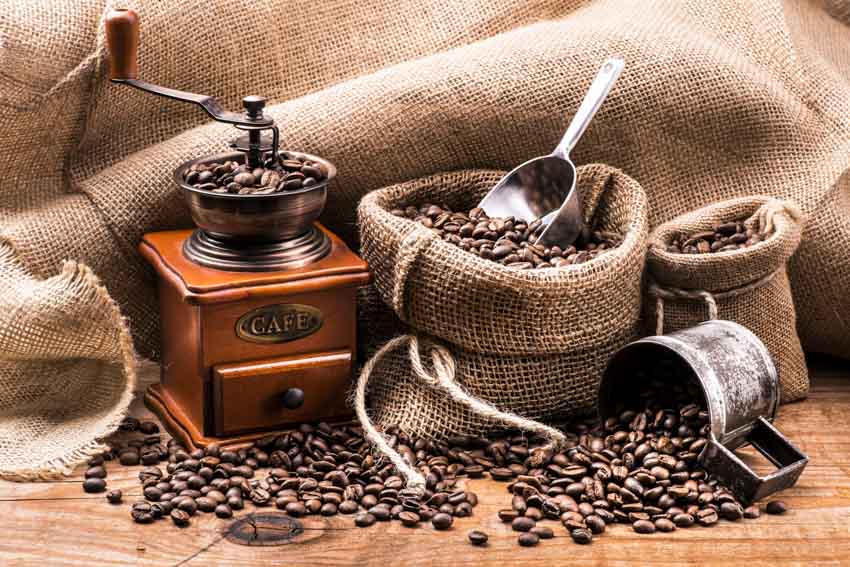 A coffee grinder is an effective device that easily turns coffee beans into coffee grounds. You can use a coffee if you find an espresso machine to be too costly. In addition to that, grinding your own beans means you retain as much flavor as possible for your coffee.
Make sure though that you also have the following coffee grinding tools:
· Coffee grinder cleaning tablets: Also known as coffee grinder cleaning pellets, these tablets make sure that your coffee grinder is nice and clean.
· Coffee grinder cleaning brush: Usually a soft-bristled brush that helps you get rid of dirt and coffee particles from the grinder.
Milk Frother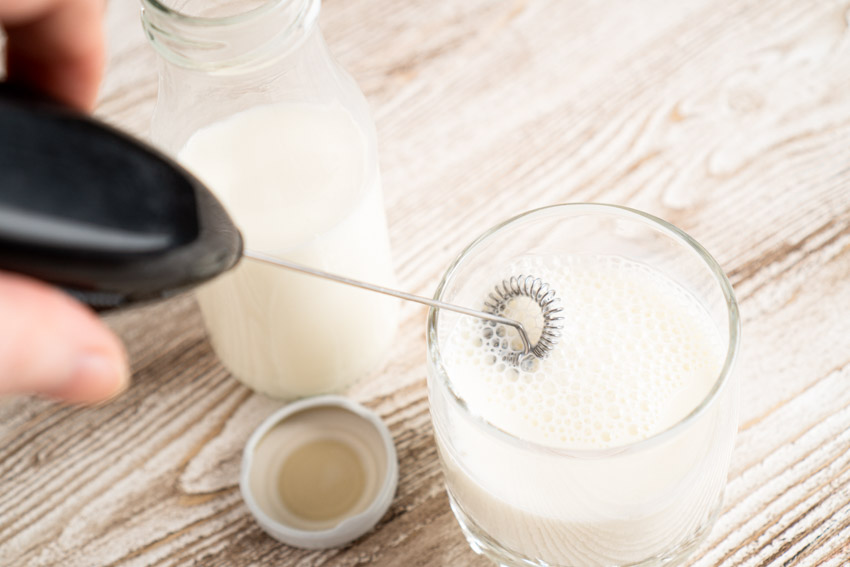 A milk frother is a coffee device that creates thick and foamy milk, making it possible to turn your ordinary cup of coffee into frothy lattes and cappuccinos.
While it generally won't heat the milk, it adds more air bubbles to the milk creating its foamy and thick version. And having thicker milk gives your coffee a creamier texture with a more soothing taste. Milk frothers can come as a handheld wand, making it easier and more convenient to use.
Coffee Supplies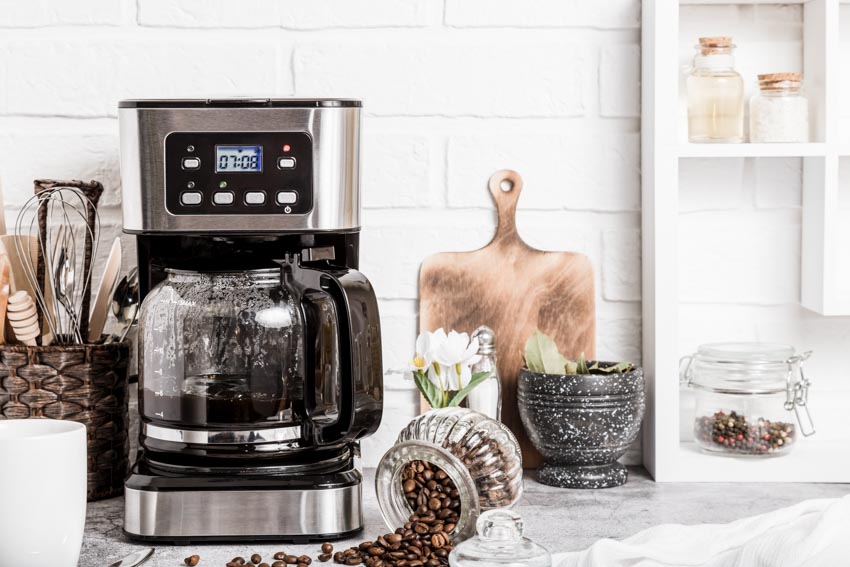 Besides the machines used that will give you your favorite cup of coffee, you also need to have the necessary supplies and ingredients to make it possible. Some of the standard coffee supplies you need to have in your home coffee bar include the following.
Coffee Beans and Pods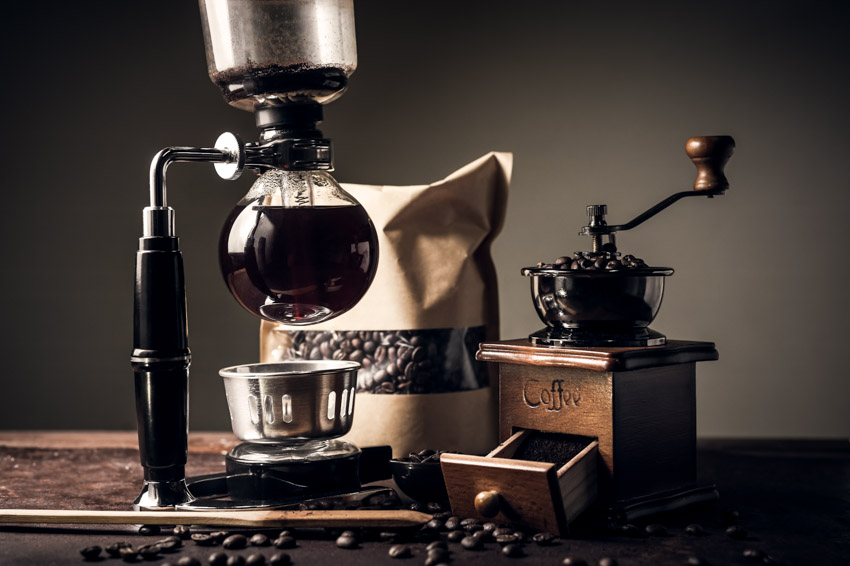 Whether you're going for coffee beans or coffee pods, this is the most important ingredient you will need. Coffee beans will be an ideal option if you have a grinder.
But if you have a pod machine though, coffee pods will be more compatible. Just make sure to choose your favorite flavors to avoid disappointments.
Cream And Sugar Set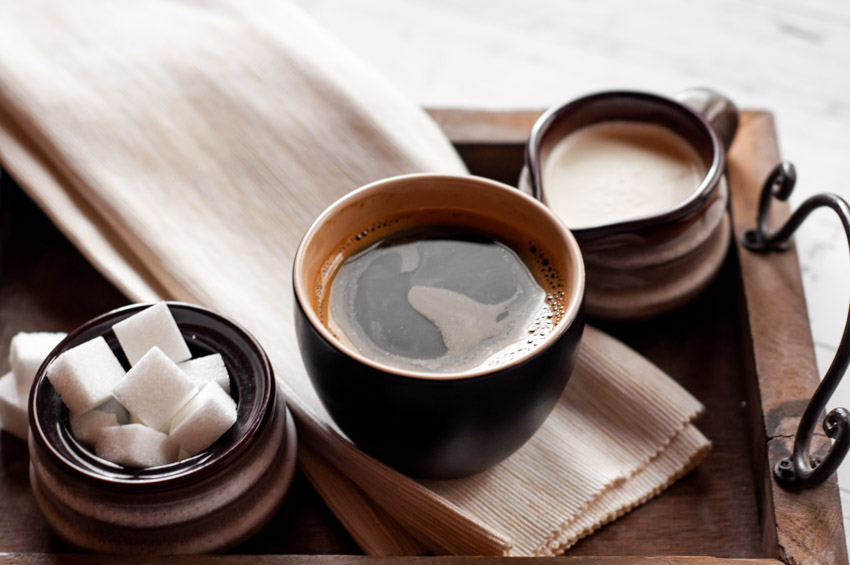 You will also need a cream and sugar set, especially if you're into a cup of coffee that uses them in its brew. It will be also beneficial in giving your guests the option of having cream and sugar in their coffee.
Having a cream and sugar set does not only add sweetness but also options to your home coffee bar. Your cream and sugar set can be in jars or have their own respective holders to avoid clutter in your coffee bar and even add value to its aesthetics.
Coffee Syrup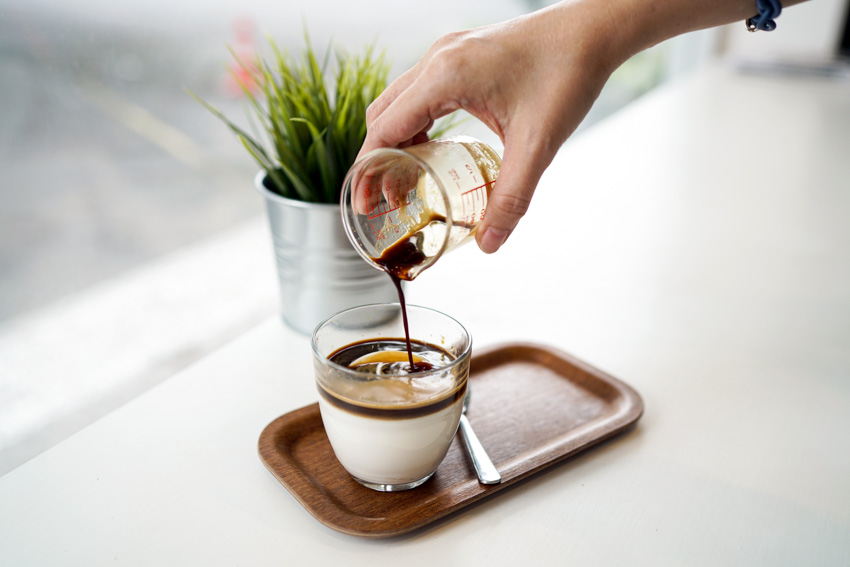 Coffee syrup is another important ingredient to add to your pantry and coffee bar. It elevates the taste of your coffee and adds a specific sweetness to it, depending on the specific flavor you've chosen.
Some of the coffee syrup flavors to check out for your coffee are the following:
· Hazelnut
· Caramel
· Pistachio
· Vanilla
· Salted Caramel
· Mocha
· Lavender
These coffee syrup flavors also come in vegan, dairy-free, and gluten-free options and you only have to know where to look.
Coffee Spices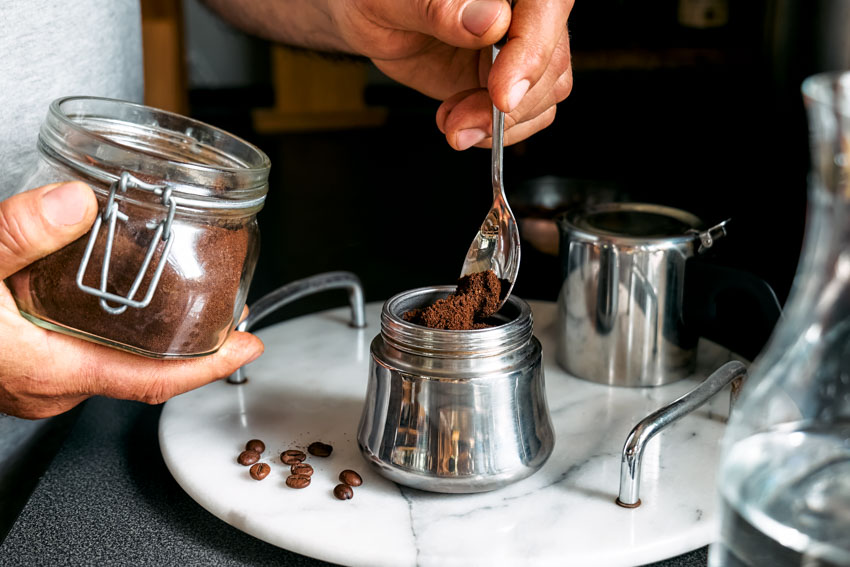 Recreating your favorite cup of coffee from coffee shops might require the use of specific coffee spices so it's important to have them in your home. A simple sprinkle of these spices can turn your coffee into an entirely new flavor profile.
The coffee spices you need to make sure to have are the following:
· Cinnamon
· Cocoa
· Nutmeg
Coffee Tools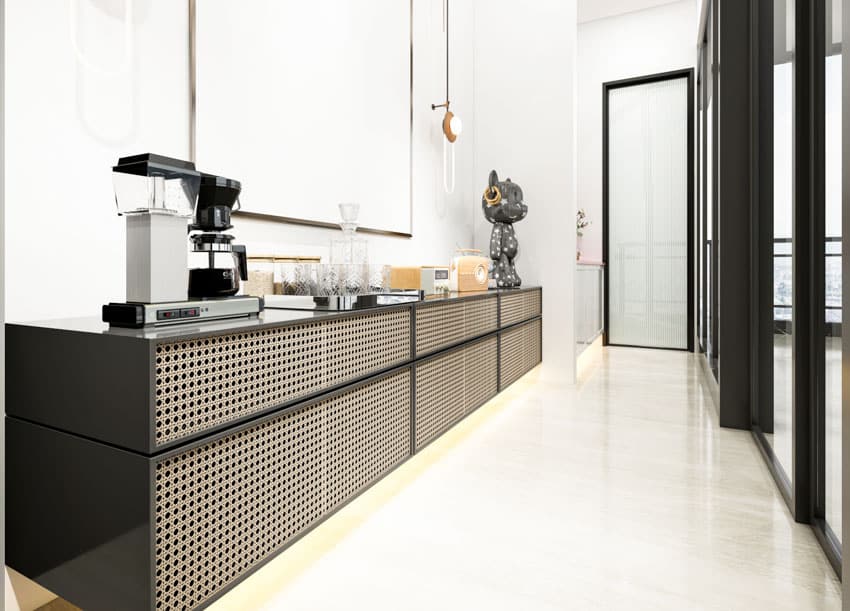 After the machines, gadgets, and supplies you need to have in your home coffee bar, make sure to check on the tools and utensils you will need. While they may seem basic and insignificant, they are vital logistics for your home coffee bar.
Some of which are the following.
· Airtight coffee container: Helps store coffee beans and retain their optimum flavor (Make sure to store them at room temperature too)
· Preferred coffee mug: You need a mug where you can enjoy your coffee and you need a lot of it for guests to have something to use when they come over (From regular mugs to temperature-controlled mugs, your options are endless)
· Coffee, tea, or dish towels: Keep your coffee bar clean by having towels nearby when spills happen
· Coffee spoons or stirrers: Add class and function to your home coffee bar by getting long-handled coffee spoons or stirrers ready for use whenever you need them or when you choose to add cream or sugar to the mix
· Kettle: While simple, it is vital in a home coffee bar to prepare hot water
· Coasters: If you don't want circles on your table and the coffee bar's countertop, use coasters underneath the coffee mugs or glasses
· Coffee tray: This tool will be very important especially if you're entertaining guests
Home Coffee Bar Station Elements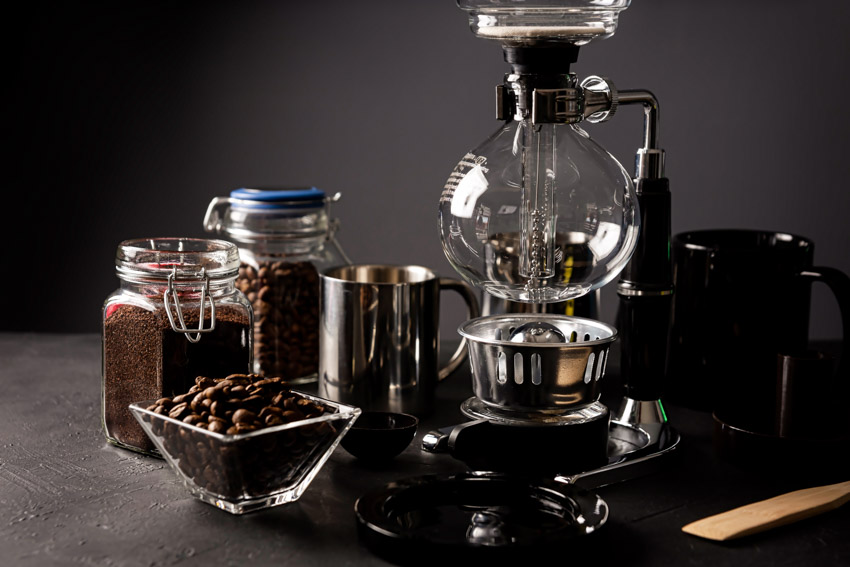 Of course, you will need to have the area and space to set up your coffee bar and if you're going all out and want to feel that ambiance you get in coffee shops, you need the right elements that can bring that element into your home.
Some of the elements of a coffee bar you can add at home to help both in its organization and aesthetics are the following.
Coffee Cabinets/Floating Shelves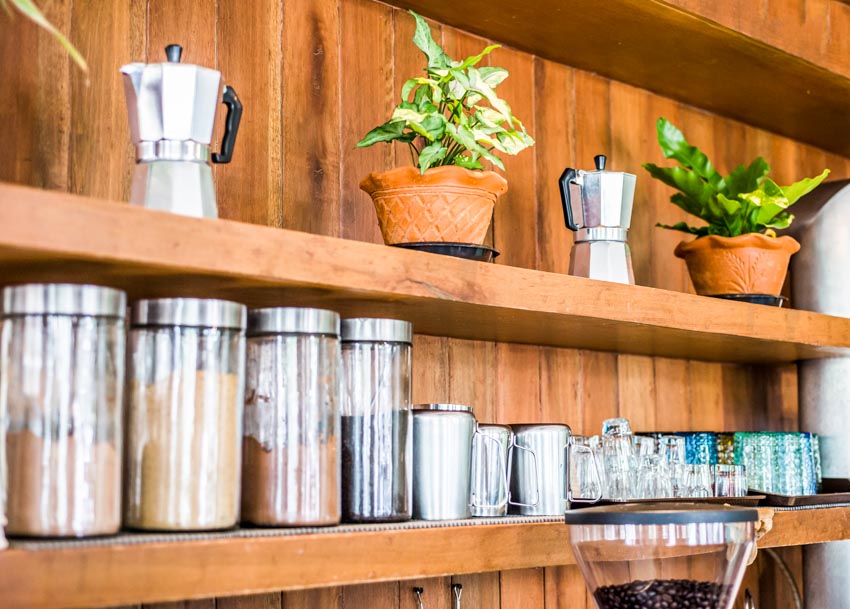 You will need a coffee organizer that will store coffee supplies, tools, and gadgets neatly and this will avoid clutter in your home coffee bar station. Coffee cabinets can store items you want out of sight.
Meanwhile, the floating types of shelves can display items you believe can still add to the coffee bar's aesthetics. You can display your trendy espresso machine on your floating shelve and keep your supply of coffee beans and pods inside the cabinet.
Coffee Bar Table/Countertop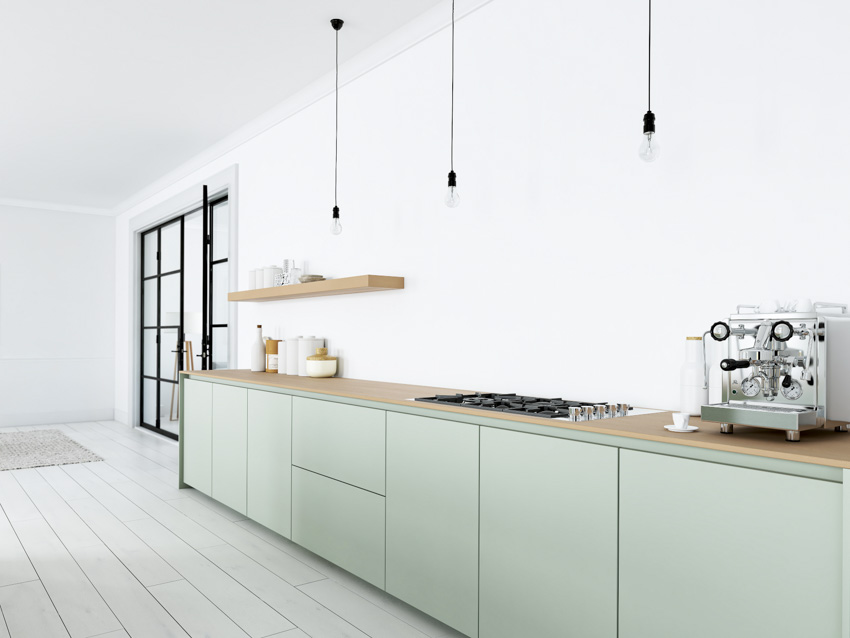 A flat surface is necessary to prepare a cup of coffee and this is the reason why installing a coffee countertop or bar table will be a good option. Make sure that you have enough space where you can work in.
Coffee Bar Decor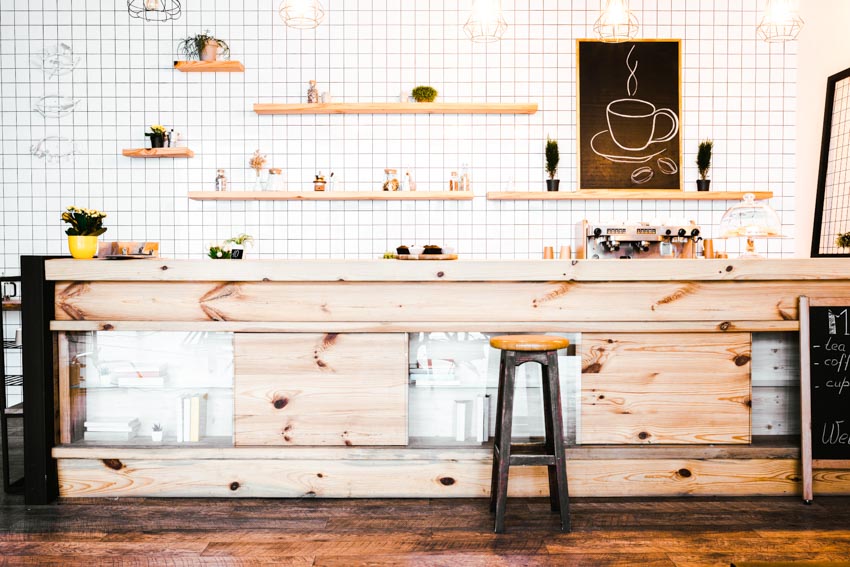 There are different elements you can integrate into your coffee bar in order to reproduce the coffee shop ambiance that you enjoy whenever you buy your favorite coffee.
Popular coffee decor ideas are:
· Fun and trendy coffee sign
· Trendy and colorful LED lights
· Coffee table books
· Coffee bar wall art
· Coffee-related quotes and prints on the wall
You can also use your coffee machines, tools, and supply as part of the bar's aesthetics. But make sure to display them in a way that they won't look like clutter.
Choosing what decor to use on your home coffee bar is the fun part of building and installing one. You always have the option of imitating your favorite coffee shop. And you can get as creative as you want and customize your home coffee bar to showcase your personality.
​​See more related content in our article about the best small kitchen appliances on this page.