In this honed quartzite pros and cons guide you'll see what it is, its difference from polished quartzite countertop options, maintenance and care tips.

There are many good reasons to install honed quartzite in your home. Honed quartzite is a distinctive and attractive natural material with good functionality.
This versatile material can be used in the kitchen or bathroom. It makes an excellent countertop or backsplash. Honed quartzite tiles are perfect for shower walls and bathroom flooring.
Honed quartzite has a perfectly smooth, matte surface. This understated, muted material works well in contemporary spaces but has a place in any kind of decor.
Because quartzite is a natural stone, every slab and tile is one of a kind. While this makes honed quartzite architecturally interesting and distinctive, it also makes it tough to match your honed quartzite with new material at a later date.
Like all quartzite products, honed quartzite is resistant to UV fading, and requires no special chemicals to clean. It is difficult to damage and requires sealing only once per year.
There are a few minor restrictions to consider. Honed quartzite should not be used as a cutting board, as sharp knives can scratch the surface. Hot pans should never be placed directly on honed quartzite.
What Is Honed Quartzite?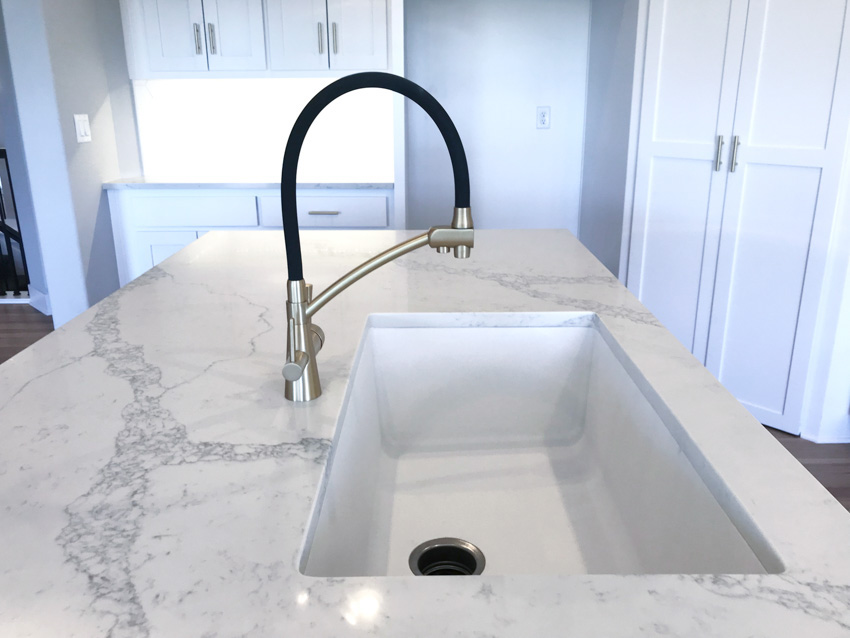 Quartzite is a natural stone that results when sandstone with a high amount of quartz is exposed to extreme pressure. Honing is a technique used to turn rough rock into a smooth, flat, even surface. When this technique is used on quartzite, the result is known as honed quartzite.

The term is most often used in reference to countertops. Quartzite is a popular material for countertops. It is easier to care for than marble but has good durability like granite. You can read more about the difference between regular quartz vs quartzite here.

Quartzite types of kitchen countertops are low maintenance and do not fade with exposure to UV lights. When properly cared for, honed quartzite can last for many decades. This functional and beautiful material
When selecting new countertops for your kitchen or bathroom, you will need to choose both a material and a finish.
The finishes that are available are dependent on the material you choose. Quartzite countertops are available in a variety of finishes, with three of the most popular being honed, polished, and antiqued.
Honed Or Polished Quartzite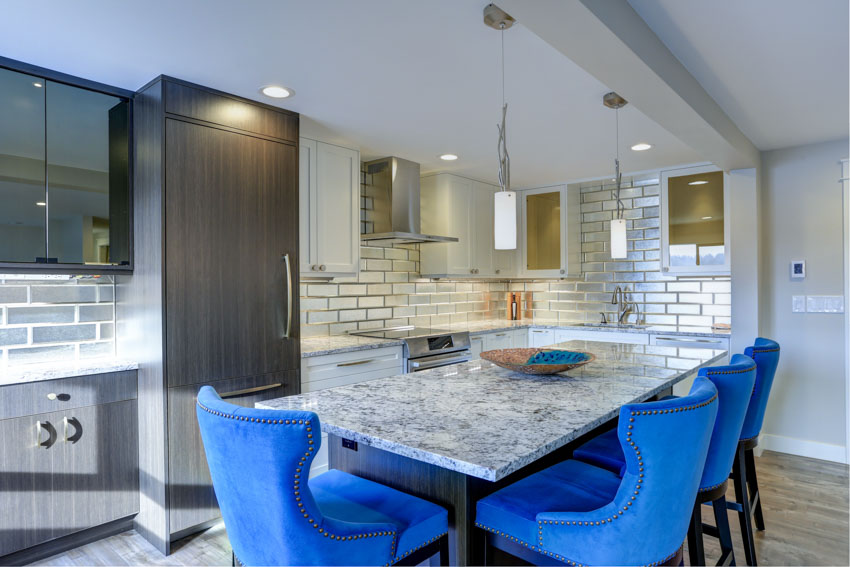 Honed quartzite has been ground down to a flat surface. It is not reflective or shiny. Honed quartzite has a more casual, easy-going feel, and is softer to the touch.
Polished quartzite has not only been flattened but fine grain abrasives and polishing pads have also been used to buff the surface into a mirror-like finish. Polished quartzite has a refined, elegant, and formal quality that elevates your living space.
Anything that interferes with the reflectiveness of the surface, such as fingerprints, smudges, or small chips, will be much more obvious on a polished quartzite surface than on honed quartzite.
In general, polished stones have more vivid colors than honed stones. Any veining or pattern will be more visible with a polished finish.
Honed quartzite is a better choice than polished quartzite when looking for bathroom floor tile ideas, as it is less slippery when wet.
Polished quartzite is also vulnerable to scratches and etching, while honed quartzite can resist this kind of damage. Both honed and polished quartzite need to be sealed to prevent staining.
Both can be cleaned with mild detergent and water, but polished quartzite will also need to be maintained with a polishing paste.
Over time, the surface of polished quartzite may become dull. When this happens, it may be necessary to call a stone professional. They have the tools to delicately refinish natural stones like quartzite and return them to their original appearance.
Pros Of Honed Quartzite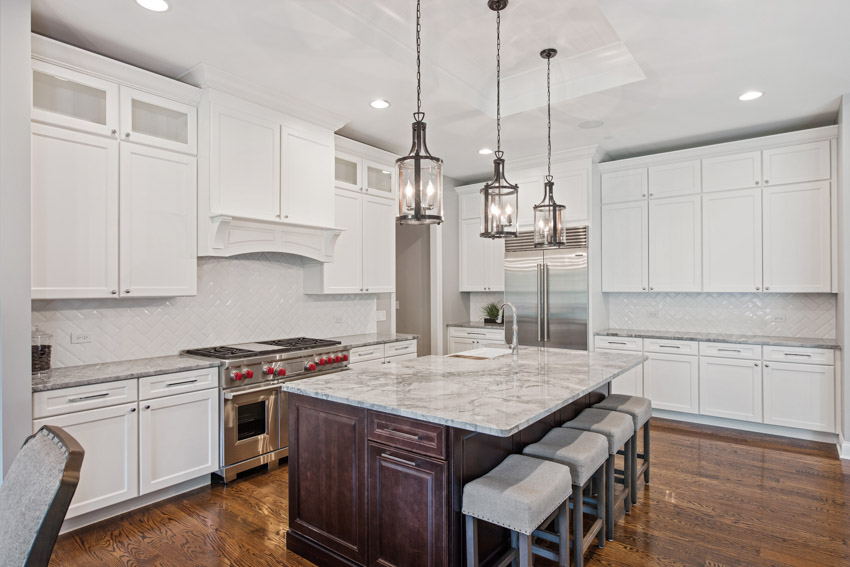 Durable countertop material – Honed Quartzite is very durable, and can resist most scratches or scuffs. The honing process renders quartzite invulnerable to acids, which makes it even more durable.
Easy to clean – Quartzite is easy to clean, requiring just dish soap and water. Acidic cleaners will not harm quartzite but should be avoided as they can weaken or dissolve sealant.
Many colors to choose from – Quartzite is available in a range of beautiful colors, and when honed has a flat, muted appearance. Each piece of honed quartzite is one of a kind.
Will not fade in UV light – Honed quartzite is very dense and resists penetration, staining, and discoloration. It will never fade in UV light. Regular sealing will prevent stains of all kinds.
Less expensive than other types of stone countertops – Best of all, honed quartzite is usually less expensive than marble, and in the same cost range as granite.
While it does represent a significant investment over laminate kitchen countertops, honed quartzite is a beautiful product that will last for years to come.
Cons Of Honed Quartzite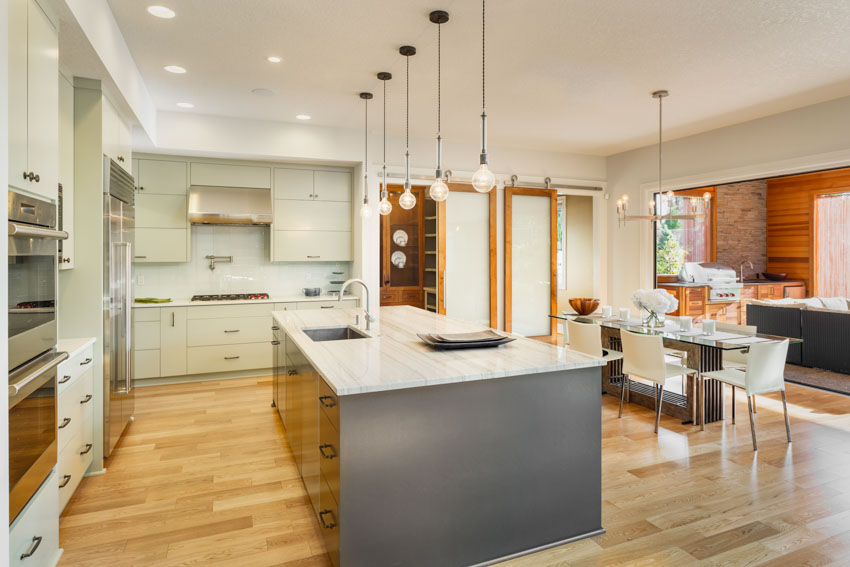 Not as eye-catching – Some people find the look of honed quartzite to be somewhat lackluster. For those who prefer a shinier, gleaming countertop surface, a polished finish may be the best fit.
Can be damaged by heat and scratches – Honed quartzite can be damaged by high heat or very sharp knives, so you cannot prep food directly on a honed quartzite surface.
Cost is higher than other budget friendly options – If budget is your primary concern, the cost of honed quartzite is higher than laminate.
Should Quartzite Be Honed?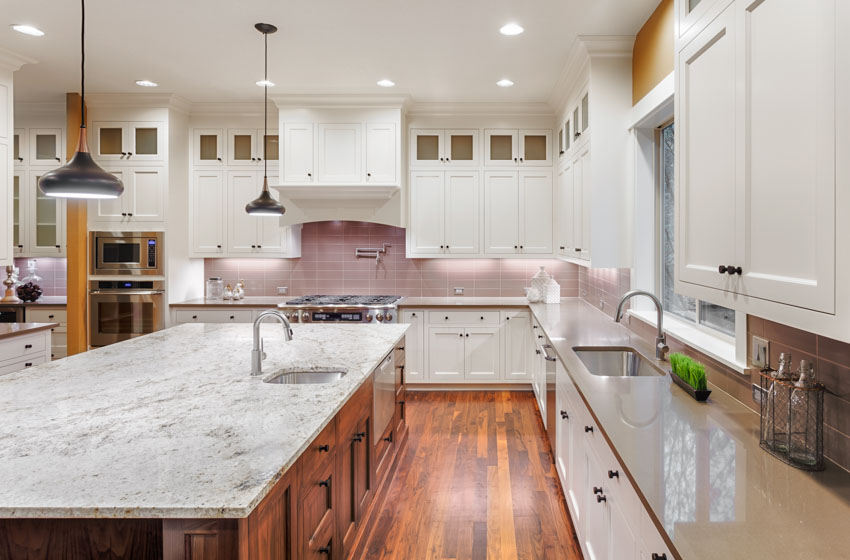 Whether or not quartzite should be honed is a matter of personal preference. Some people prefer the shiny surface of polished quartzite, while others prefer a subtler mattified look.
The honing process helps quartzite resist damage from acidic substances. However, it also opens up the pores in the stone, making it more vulnerable to penetration and staining. If quartzite is honed, it should be paired with an appropriate sealer.
Does Honed Quartzite Stain?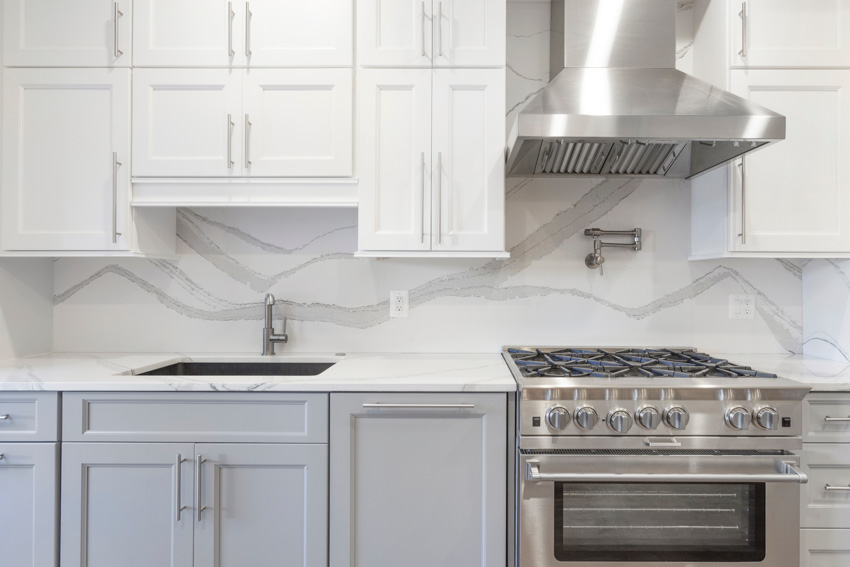 Sealed honed quartzite should resist penetration and staining from any liquid. Unsealed honed quartzite can become stained if exposed to acidic liquids like tomato juice, coffee, or wine for long enough. Even water can discolor an unsealed honed quartzite countertop.
Does Honed Quartzite Need to Be Sealed?
It is generally recommended to seal natural stone once per year, and this recommendation would apply to honed quartzite.
Natural stone has pores that can trap liquid or oil, becoming a breeding ground for bacteria. Sealing the surface covers the pores, eliminating penetration from spills or splashes. Additionally, honed quartzite that has been sealed will resist staining or discoloration.
Some honed quartzite surfaces are so dense that they don't need to be resealed as often. It's generally best to get advice from your natural stone supplier about how often to reseal your honed quartzite or to follow the general guidance and reseal every year.
How Do You Care For Honed Quartzite?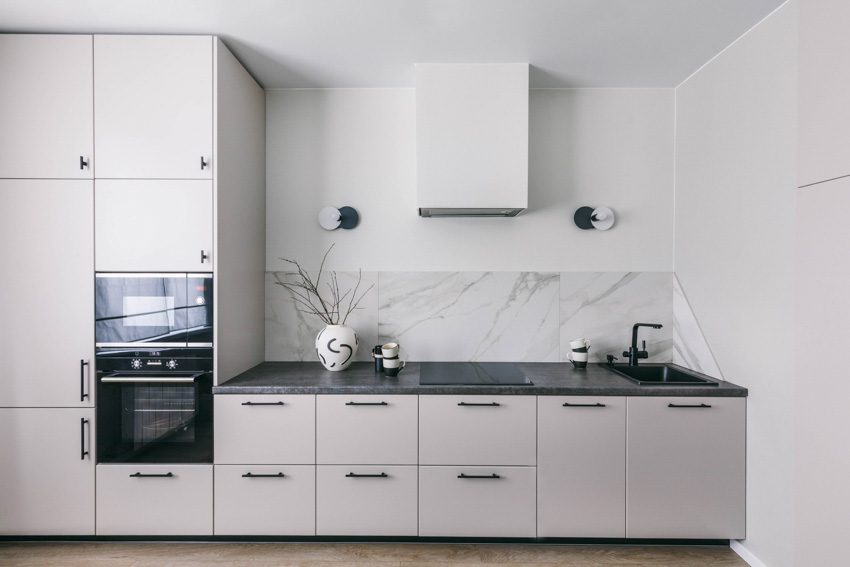 Quartzite is a robust material that requires very little in the way of care and protection. Honed quartzite, with its matte finish, resists the smudges and fingerprints that make polished stone more time-consuming to care for.
After installation, honed quartzite should be sealed. There are two types of sealant available: impregnating and topical. Impregnating sealants penetrate below the surface of honed quartzite to provide long-lasting protection.
Topical sealants form a barrier on top of honed quartzite and can wear out. Care for honed quartzite by wiping up spills immediately. Use gentle, nonabrasive cleaners when necessary.
Use a cutting board or cutting mats to keep food off the surface and protect the quartzite from knives. Avoid placing hot pots and pans directly onto quartzite.
Quartzite is such a hard, durable material that chipping and pitting are rare. In the unlikely event that chips do occur, small pieces can be reattached through the use of an adhesive.
Once every six months or so, dribble a few drops of water on honed quartzite and let it sit for five minutes. If the water is absorbed into the stone during that time, it needs to be resealed. If the water is sitting on top of the honed quartzite, the sealant is still active.
See more related content in our article about quartzite vs marble countertops on this page.