A new trend known as Cluttercore is recreating how this style is associated with interior design and how it is lived through. The philosophy of this design style takes homeowners into a pure mix of dynamic living environments. Below you'll find out what cluttercore aesthetic is, with its origins, characteristics, pros and cons, differences from minimalism, and effect on one's mental health.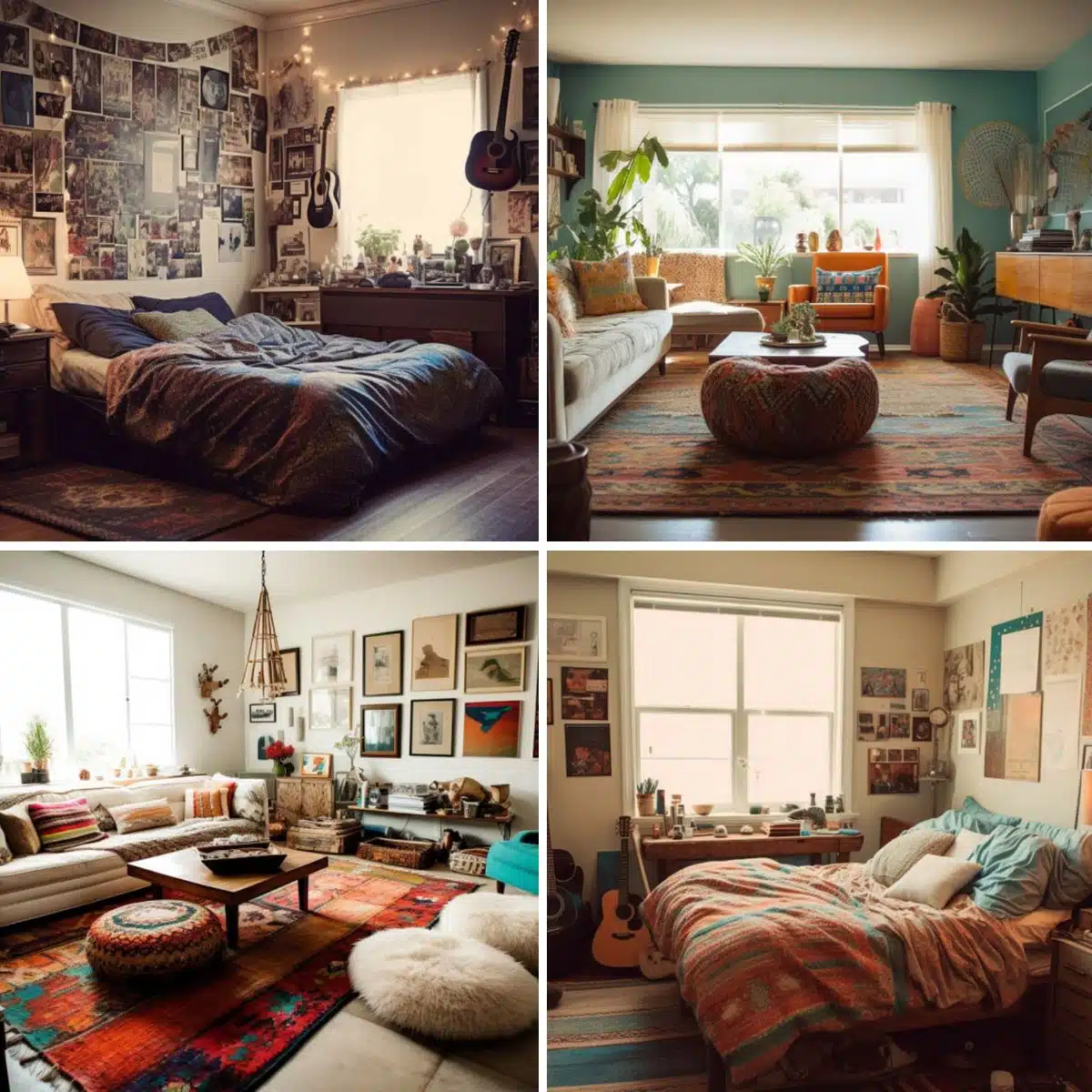 The word " clutter " is defined as a crowded or obscured collection that refers to a group of things that are either overwhelming or disorganized. While Pop Culture Dictionary, on the other hand, defines the cluttercore style as an interior design aesthetic that purposely fills a space with personal decorative items with contrasting visual elements.
Cluttercore Aesthetic is all about showcasing the homeowner's favorite things with the intention of achieving a sense of individuality. Everything that is displayed reminds them of beautiful memories and reflects their personality and interests.
It integrates into the design scheme the contrast of colors and unconventional patterns that commit to the appreciation of things with sentimental values representing their own charm and nature.
Origins of the Cluttercore Style
In reference to the Victorian period, cluttercore is considered a maximalist aesthetics due to its design philosophy idea of abundance and an aesthetic tendency for excess.
Nowadays, as cluttercore aesthetics have begun to rise in popularity, people begin to adapt to the idea of collecting objects that offer comfort and joy; they start to commemorate the sentimental value of their personal belongings, which reveals who they are and what they like.
This style encourages the use of all available items, such as fabrics, colors, and accessories that, despite their imperfections, can draw one's diverse personal nature and taste, making them extremely appealing.
However, did you know that the Cottagecore design style, which is based on the rustic country aesthetic gave birth to Cluttercore? The term #cluttercore became known on several social media platforms during the pandemic. Homeowners resonated with the cluttercore lifestyle and aesthetic. It allowed them to show off their personal belongings artfully in the most personal and creative way.
Cluttercore is all about embracing the organized chaos of meaningful ornaments with contrasting visual elements such as books, art pieces, furniture, plant clusters, and small decorative items.
Characteristics of Cluttercore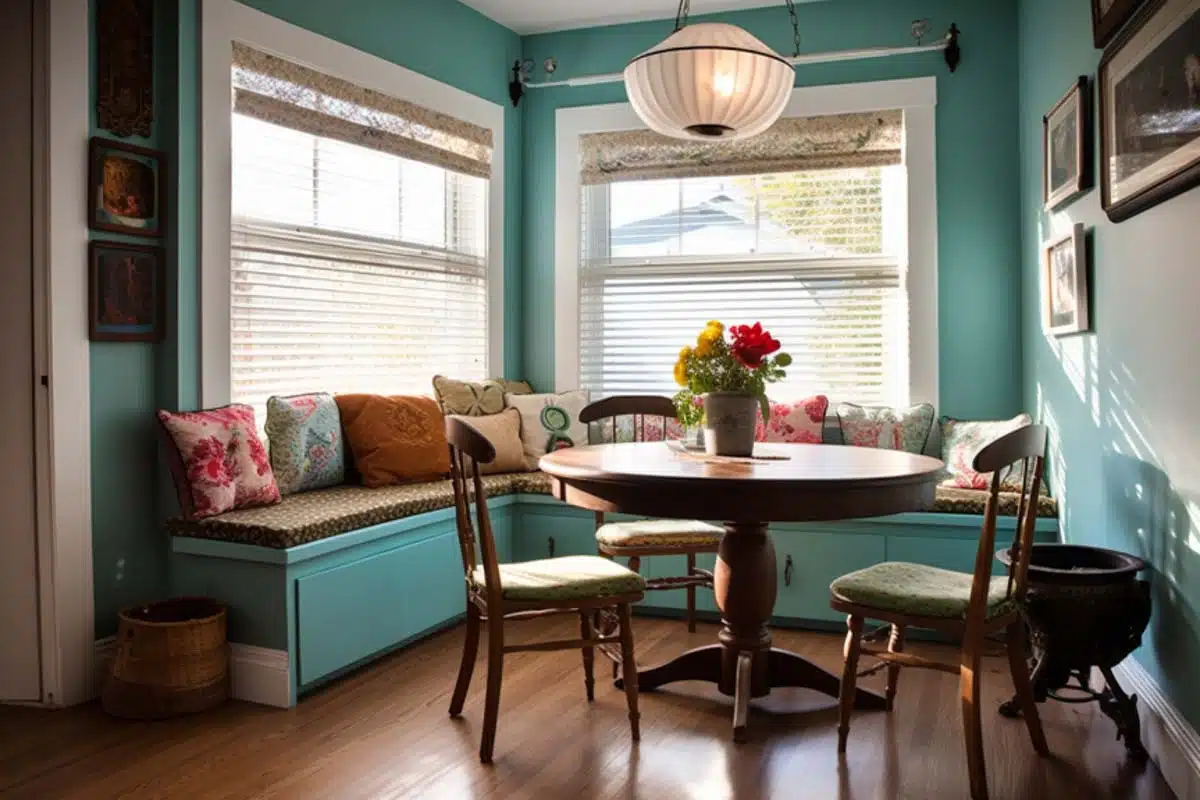 The Cluttercore approach is mixing and matching different period styles, cultures, geographic locations, colors, patterns, and textures by featuring a collection of vintage, antique all the way to modern house design pieces that create a visually interesting composition that sparks curiosity within a personal space.
A maximalist ( not minimalist ) embrace of home mess – books and "stuf" – during the pandemic: from "clutter" (disorder) to a "core" (lifestyle). – The World of Coronaspeak Mockdown, PCR and Surgeon's Finger, John C. Maher
The appeal of cluttercore is very distinctive and extremely engaging since it features every design element with diversity that reflects the homeowner's interests and values. Within the imperfection of its aesthetic, it offers a relaxing place that invites people to be calm and enjoy the space. It emphasizes decorating more of what you have and love besides still being organized.
Comfort is a vital component of Cluttercore aesthetics and is echoed by adding plush cushions, throw blankets, and cozy seating arrangements that make the ambiance warm, pleasant, and welcoming.
Pros and Cons of Cluttercore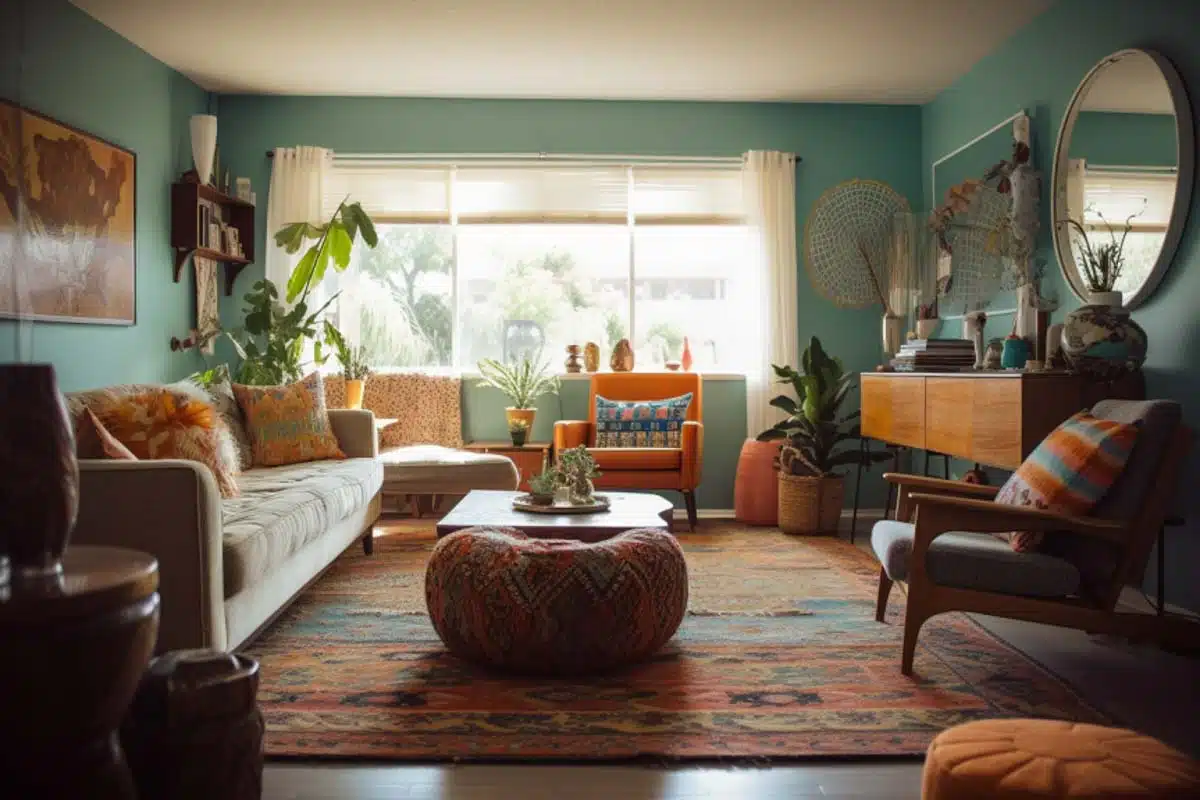 Here we share the advantages and disadvantages of a cluttercore design.
Pros
• This trending style is about finding stuff that is a source of happiness and bringing it home to be cherished for life as well as an exciting way to express individuality.
• Homeowners find themselves nurtured among their own belongings, which bring them joy and a feeling of contentment within an organized clutter.
• The aesthetics in cluttercore come with a unique style and charm that creates a lively and cheerful mix of personal things that offers a sense of well-being.
• Keeping the cluttercore under control means balancing the aesthetic design elements to prevent the design style from overpowering the interior and overwhelming the room.
Cons
• Clutter is stressful and can make it difficult to truly relax, focus, or think clearly, however organized that messy clutter might be.
• An excessive amount of cluttered stuff can cause the brain difficulty channeling its energy properly.
• Cluttercore is an expensive aesthetic since it can get pricey to accumulate and buy home decor, books, artwork, and collectible items, even if getting them secondhand.
• While accumulating items can be a fun challenge or a creative project that sparks joy, it also takes time to shop, clean, and maintain stuff. Moreover, if it's time to pack up and move to a new place it can be very exhausting.
• Taking on the cluttercore aesthetic can quickly lead to hoarding for those people who have the tendency to accumulate things and have difficulty letting go of their possessions.
Cluttercore vs. Minimalism
Prior to the pandemic, minimalism dominated home design trends where experts like Marie Kondo encouraged a design trend that "less is more". Modern homes that have adopted the minimalist style often create a cold, unwelcoming environment that in keeping less, means letting go of a lot of meaningful things. Minimalism calls for decluttering to create more breathing room.
However, because of the lockdown, people spent more time at home seeking ways to make their spaces cozier and more comforting, thus, the cluttercore trend emerged, and gained popularity in social media. Cluttercore embodies a more honest, welcoming, and extensive lifestyle than Minimalism while still offering the sense of control, individuality, and creativity that makes this style appealing.
In other words, cluttercore is the opposite of minimalism. It encourages homeowners to transform their living spaces into a vintage mix of fun finds from local thrift stores, collectible mementos, unique art pieces, and other paraphernalia in bold patterns, and clashing colors.
As a result, the cluttercore aesthetic makes homeowners feel like their homes are more personalized and representative of their personalities.
Cluttercore and Mental Health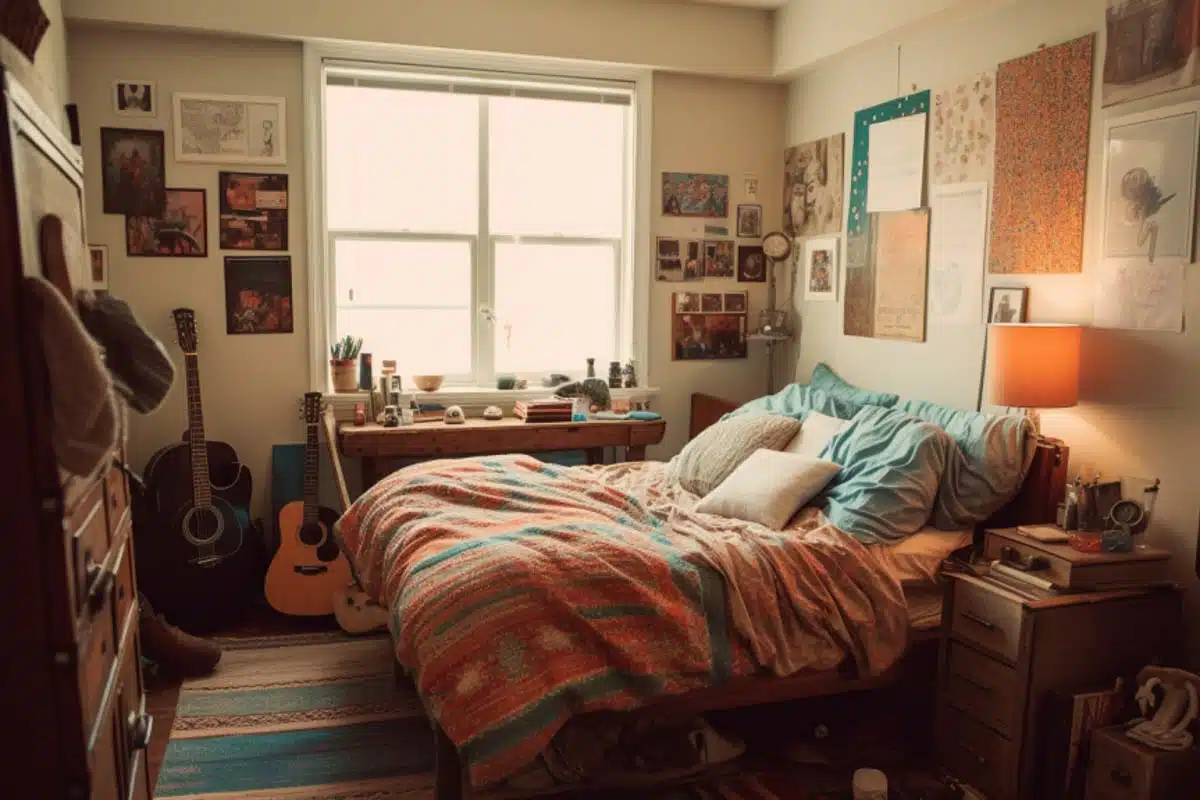 According to an expert in organizational behavior, a cluttered room can affect a person's anxiety level and ability to focus. Studies show that our physical environment influences our emotions, behavior, and relationships with others. Visual unkempt disorganization tends to create a sense of overwhelm, making it difficult to fully relax.
However, the impact of clutter especially during the pandemic meant spending more time at home. This allowed the brain to be stimulated with more patterns, texture, and colors helping people cope with the loneliness of quarantine life. People actually enjoyed looking at and surrounding themselves with keepsakes and sentimental items that make them smile or spark good memories.
The name "#cluttercore" found on Tiktok, Instagram, and Pinterest embraces self-expression and emotional connection with meaningful things, which psychologists say can actually be good for a person's mental health because it can create a sense of safety. The ability to decorate your own space as a representative of your interest and personality is comforting as well as empowering.
Because sentimental items are grounded in nostalgia, psychologists say that they can be a stabilizing force as well as a reminder that difficult times are temporary. Touching their personal belongings and recalling the memories gives the person a boost of confidence and provides comfort.
Cluttercore and Home Décor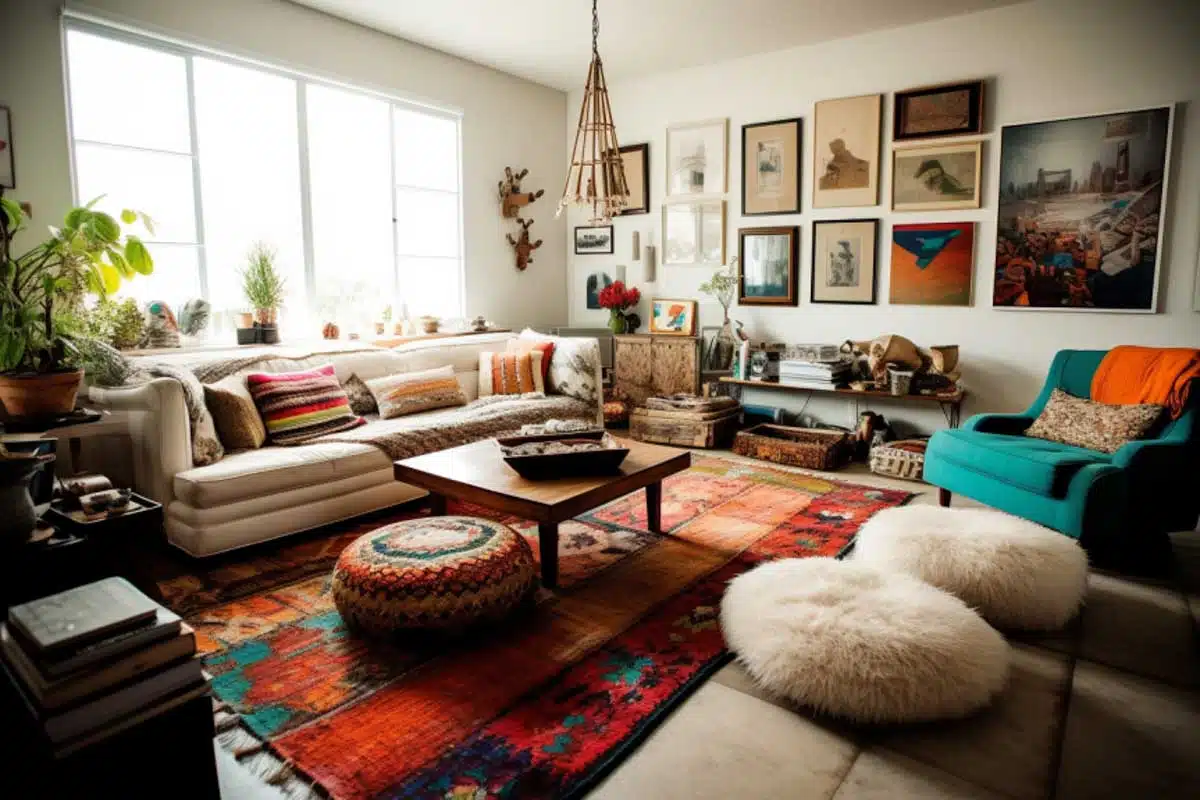 The cluttercore showcases a display of vignettes arranged in small groups that can be found throughout one's home that have special meanings as well as offer a sense of comfort and emotional security.
Some features include:
• Stacks of books and baskets which also create height.
• A display of mix-and-match picture frames to create bold and beautiful gallery walls.
Tips: It is important to stay organized when putting your mementos and artwork on display. Make sure that all items belong in their own particular place.
• Always consider the scale of each décor when you are displaying them on shelves. In layering prints and textures, make sure that they don't compete with one another.
• In order to avoid overflowing & untidy displays and decorations from becoming visually overwhelming, taller, or bigger pieces of art should be placed all the way to the back and layered with a medium-sized piece, and then a smaller element should be placed in front. This technique is a way to create space for the eyes to rest.
Cluttercore and Sustainable Living
There are several easy ways to make cluttercore sustainable such as combining existing color schemes or furniture styles with whatever design elements you already have in your home. One good example is to try to match your family heirlooms with modern pieces. By grouping different design trends, it creates an interesting blend of aesthetics.
• When you arrange items in certain places around your home, the effect is less overwhelming and offers a beautiful and organized living experience.
• Allowing your interior to evolve and change over time as you acquire new interests and find new styles that you like creates a sustainable lived-in effect in your home.
• Incorporate a classic handmade look into your cluttercore design scheme to bring out that cozy feeling and add a personal touch to your interiors.
• Cluttercore is a great way to have a sustainable living environment since you can reuse items and upcycle them to give these pre-loved items a new lease of life.
Cluttercore and Interior Design
As an interior designer, I see cluttercore as a canvas where I can have plenty of artistic freedom to create a visually interesting and personal space for my clients. This is not a new concept; however, it is only now seen in a different light.
I believe that more is positively better and that the cluttercore aesthetic in interior design brings a space together with a visual approach that requires filling empty spaces with meaningful items that evoke a sense of joy and comfort in your space.
Cluttercore is the expression of one's distinct character through choices of bold and vibrant color palettes mixed with eclectic elements or a blend of rich color tones balanced by a muted undertone as well as fun pastel colors and other exquisite color combinations will add depth and visual interest to the interior spaces.
Layering different textures through the use of textiles such as combining velvet, linen, silk, and wool as well as bold patterns and prints creates a rich and inviting environment. When combined with other design materials such as smooth and glossy finishes or rough surfaces, with antique pieces the result offers a contemporary touch to living spaces.
Creating a gallery wall or wall art is a common feature of cluttercore design. It's a visual symphony of artwork, posters, prints, and photographs that has an emotional or aesthetic connection making each space cozier and more comforting.
Instead of clean lines and light color palettes, which are associated with the minimalist aesthetic that has fascinated Millennials, the cluttercore trend is a new aesthetic craze that has Gen Z engrossed and believes more is better.
What are your experiences with this home decor design style, do you love or dislike it? Share your experiences, favorite products, and tips with our readers in the comments.
See more related content in our article about Japandi interior design on this page.