Here we share our bookmatched quartz slabs guide including what it is, how bookmatching is done, popular types and the designs they can take for bathrooms and kitchens.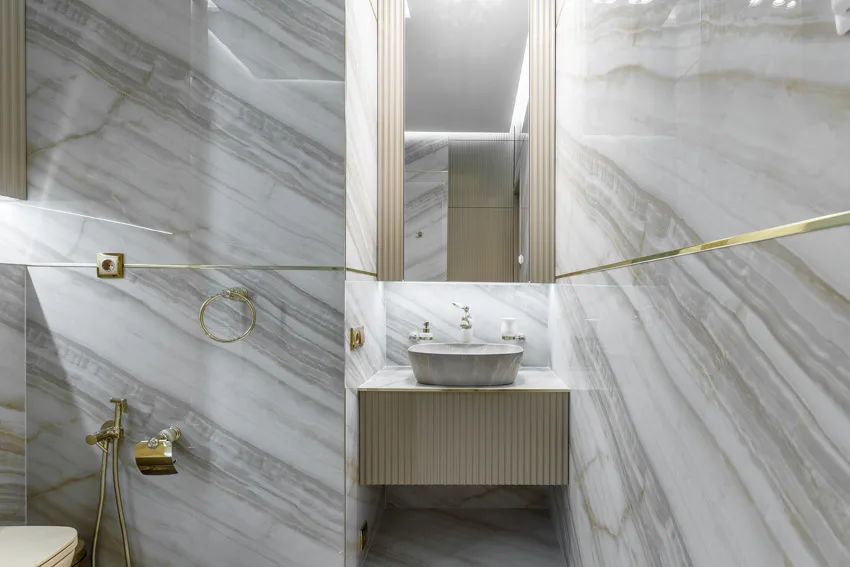 Quartz is a durable material that can be considered one of the most popular options for home-building because of its durability and low maintenance requirement. When the material is bookmatched, the material is upgraded and improved, not just aesthetically but also value-wise.
Bookmatched quartz is one of the trendiest options you can have for your walls, countertops, and backsplashes. The material is durable enough to stand everyday wear and tear in common areas and its stunning aesthetics can be a wonderful addition to your home's look.
If you are still in doubt whether bookmatched quartz slabs are ideal for your home or not, let's explore what this material is all about.
What Is Bookmatched Quartz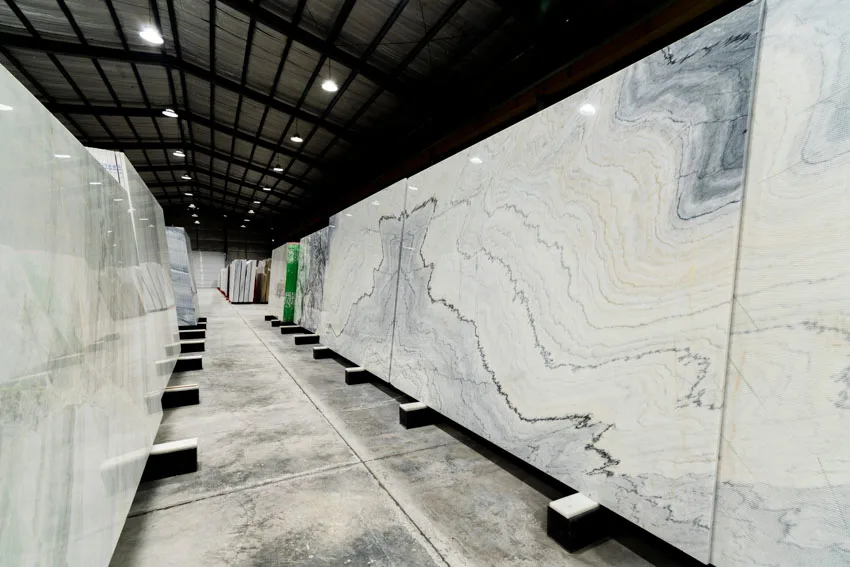 A bookmatched quartz refers to a slab of quartz that features a special design that looks like an open book, which is how it got its name in the first place.
The two quartz slabs beside each other need to mirror each other to create the desired effect of bookmatching. And with how easy it is to engineer and manipulate quartz, it is an excellent material to work with and bookmatch.
More than just its work-ability, here are some reasons why quartz is a popular candidate for bookmatching.
• Man-made quartz: Also known as man-made stone, quartz has a unique look that when coupled with a bookmatch design looks interesting and aesthetically pleasing.
• Highly durable: Quartz is considered one of the hardest materials you can use for your home and it is more durable than granite and marble. And while it can handle force without breaking, the edges tend to chip. It is also resistant to harsh chemicals and heat.
• Beautiful aesthetics and effect: Elegance and beauty are two adjectives you can apply to quartz and the best thing about this engineered stone is that you have more control over its aesthetics. You also have a wider range of designs and colors to choose from so matching bookmatched quartz slabs to your current home's style is not difficult.
• Affordable choice and long-term investment: Quartz costs between the price range of marble and granite, around $75 to $185, but can be considered a long-term investment.
Compared to marble and granite, quartz does not require resealing once a year and so you get to save money from that maintenance. It can take up to 20 years before you need to replace it.
• Non-porous material: Quartz is a non-porous engineered stone, where moisture and water won't be an issue that can create damage to the material. And since it is also highly hygienic and bacteria-resistant, it is the ideal material for bathrooms and kitchens.
• Easy to clean and maintain: Since the material is non-porous, it is stain-free and spills can easily be cleaned and wiped out. Sealing is also not needed, unlike other materials you can use for your home (granite and marble).
• Highly flexible in its construction: Quartz is an engineered stone that can imitate other materials, particularly their aesthetics. Veining can especially be engineered to look unique and interesting, which is a big thing when it comes to bookmatched slabs.
How Is Bookmatching Done?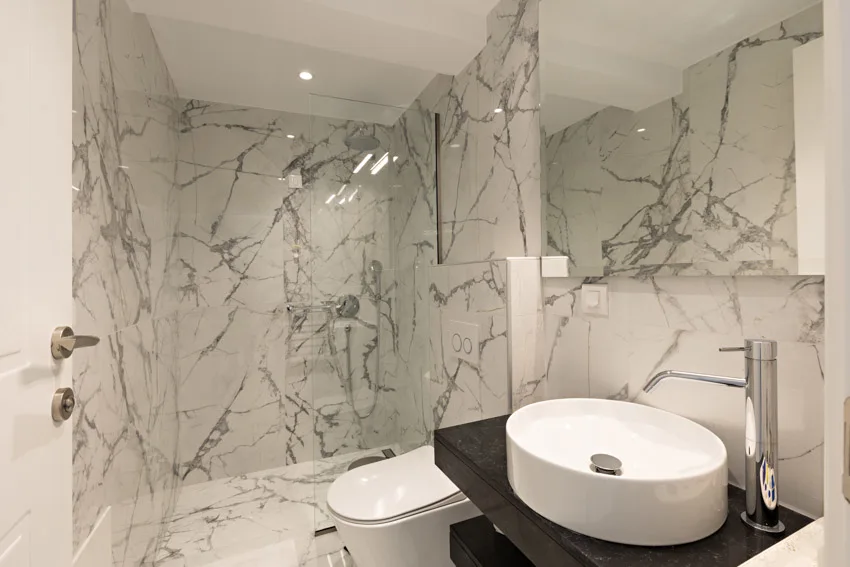 Bookmatching is a design technique that can be applied to specific materials to add excellent aesthetics and uniqueness to the materials, and so in the process adds these elements to your home.
This design is close to the wings of a butterfly, showcasing a similar stunning look. And the idea is to have the distinct pattern flow towards the other slab, making these two bookmatched slabs a pair.
To bookmatch a stone means to place two mirrored slabs (with matching grains and veining) beside each other to form an "open book" look. This technique offers something new to the home's aesthetics, making the slabs stand out and pop, wherever they may be installed in.
Bookmatching is not applicable to all stones and materials, and the qualification lies in their characteristics. The technique is ideal for stones with strong grains and linear veining patterns, which can then produce stunning bookmatched slabs.
Granite is one of the best natural stones that can undergo bookmatching. Marble is a bit of an issue and would depend on the kind of marble that will be worked on. Quartz is another excellent candidate for bookmatching, considering the engineered stone can be manipulated especially for this process.
Bookmatching a stone involves cutting a large block of the material into slabs using a special tool in a processing plant. The cut slabs are placed next to each other like an open book, with designs that are mirror images of each other. The slabs are then polished on the opposite sides alternately and then paired or bundled together, depending on the orders.
Quartz is a flexible material for bookmatching in the sense that the material can imitate the aesthetics of other materials if wanted to do so. Marble is one of the materials that can easily be imitated by quartz. On top of its fantastic aesthetics, its ability to be manipulated and engineered based on what's needed is its major advantage.
Bookmatched quartz slabs can be used in different areas of the home, depending on where you want them to be installed. You just need to match your bookmatched slabs to the current style and design you have for the area where you will install them.
Bookmatched Quartz Backsplash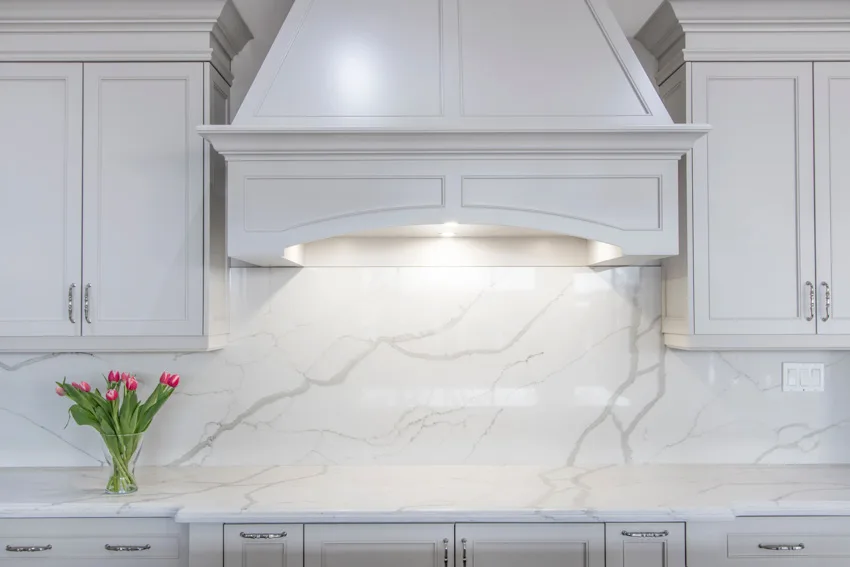 Bookmatched quartz slabs are great for a backsplash, whether you install them in your kitchen or in your vanity in the bathroom. Aesthetic-wise, even if the bookmatched quartz slabs come in pairs, you can also achieve a seamless and continuous flow of the design, which is a good thing for a backsplash since it can cover the entire length of a wall.
Bookmatched quartz backsplash, a non-porous material, is moisture-resistant and bacteria-resistant. This means that you won't have to worry about spills and water damage. Quartz is also fire-resistant so even if you cook near it every day, it won't have any damaging effect on your backsplash.
Bookmatched Quartz Wall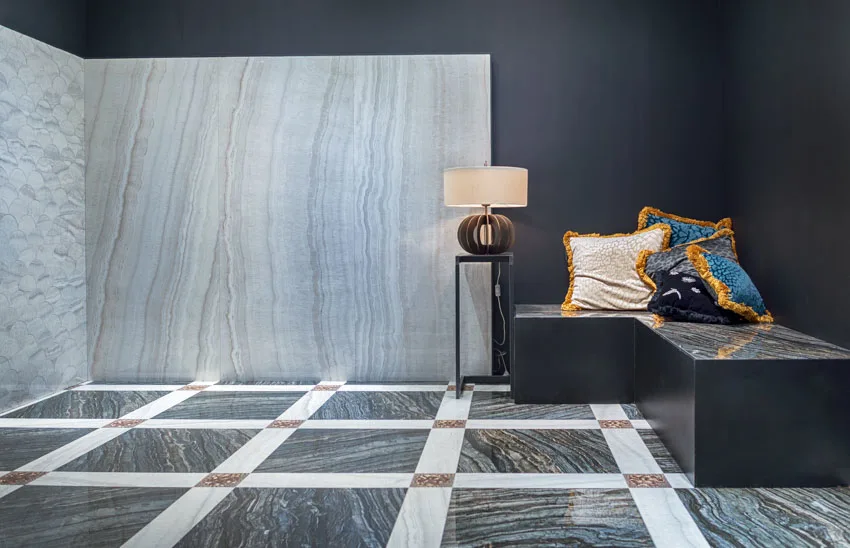 Choosing bookmatched quartz whether for the entire wall in your home or acting as a feature wall, the material can work fantastically. For all the sides of your home's wall, bookmatched quartz slabs can be installed with a continuous design to showcase.
If you stick with a bookmatched quartz feature wall though, you can just stick with a pair of slabs. The pair will deliver stunning symmetry in the room, showcasing unique aesthetics in the process. The feature wall will stand out and the effect of the bookmatching technique can be fully appreciated.
Bookmatched Quartz Fireplace
Installing a fireplace at home will require a better understanding of the materials you choose for it. Quartz is a fire-resistant engineered stone and so choosing a bookmatched quartz fireplace actually makes sense.
The bookmatched quartz tiles are sturdy and durable enough to take the heat from the fireplace and won't be damaged with it. When it comes to function and effectiveness, a bookmatched quartz fireplace can be an excellent addition to your home.
Aesthetics is also a big factor for something when entertaining beautiful fireplace accent wall ideas. And using a bookmatched quartz will add a unique look and vibe to your fireplace and also the area where your fireplace is installed.
Bookmatched Quartz Countertops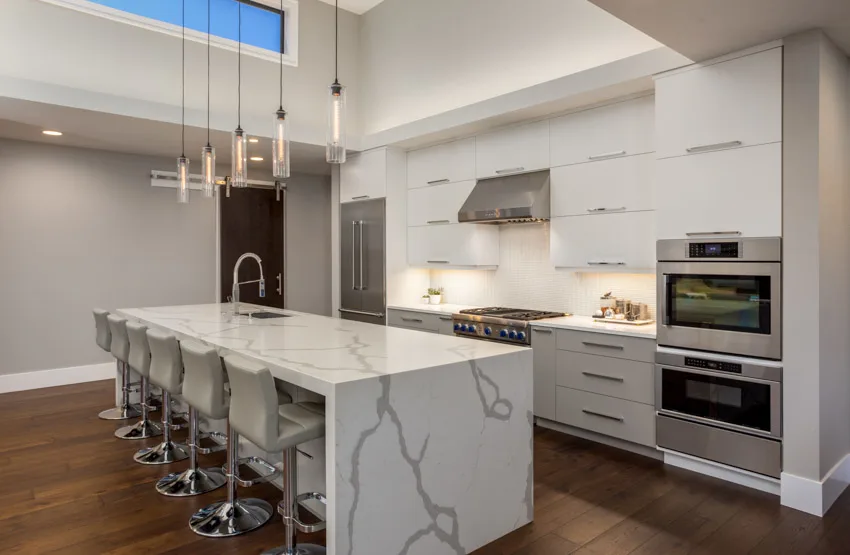 Bookmatched quartz countertops are popular because of the durability and flexibility of the material. Since quartz is both heat-resistant and moisture-resistant, you can easily install your bookmatched quartz countertops in the kitchen or the bathroom.
In this way, you won't have issues with heat and water damage. The trick though to fully enjoy a bookmatch quartz countertop is to ensure that it's legit. How?
Check for charring and bents. If you find some then it might not be legit and inferior in quality. You can either light a cigarette to check the surface for charring or you can pour white vinegar and wait for little bubbles to appear. Charring and little bubbles mean that you have fake quartz at hand.
Real bookmatched quartz kitchen countertops are heat-resistant and placing a hot pan or pot on top of it is not a problem. Bear in mind though that if the cookware is directly out of the oven, there is still a chance for permanent damage.
Bookmatched Quartz Bathroom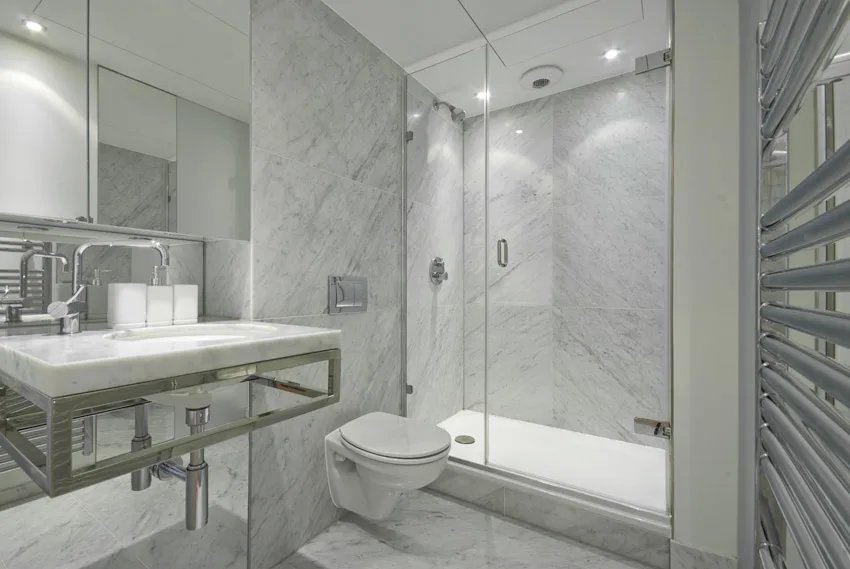 The bathroom is consistently exposed to moisture and this can be a problem for other materials but not for non-porous quartz. Bookmatch quartz slabs can be an excellent addition to your bathroom, whether you're going to use the material for the shower walls or the vanity.
A bookmatch quartz bathroom is immune to possible damages from moisture. The symmetry of the slabs adds an interesting touch to your bathroom.
You can just choose a pair of mirrored slabs for the counter or a continuous design for the shower walls. Just make sure you measure your bathroom carefully and exactly.
Popular Types Of Bookmatch Quartz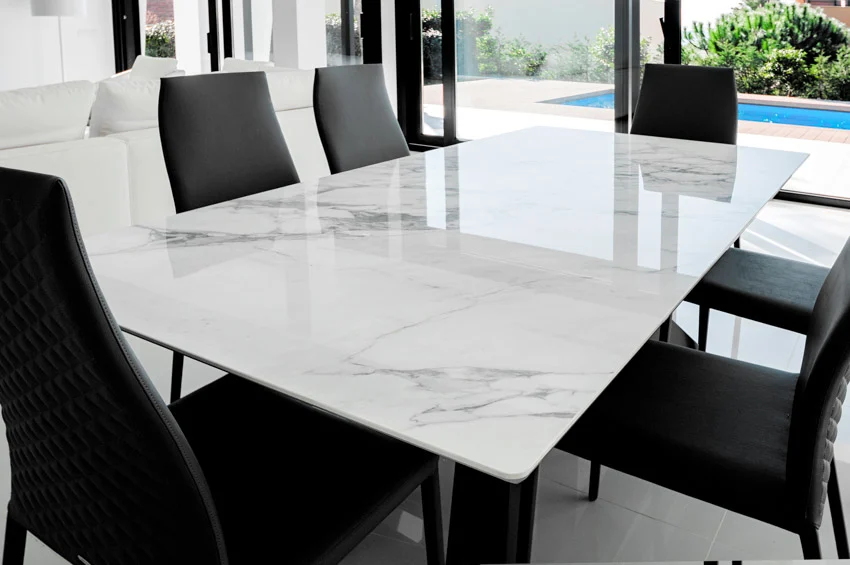 If you're at a standstill with your choice and don't know which bookmatch quartz to choose from, there are several popular types to consider. Calacatta quartz, Carrara quartz, and Statuario quartz are only a few of the most popular types to check out.
Calacatta Quartz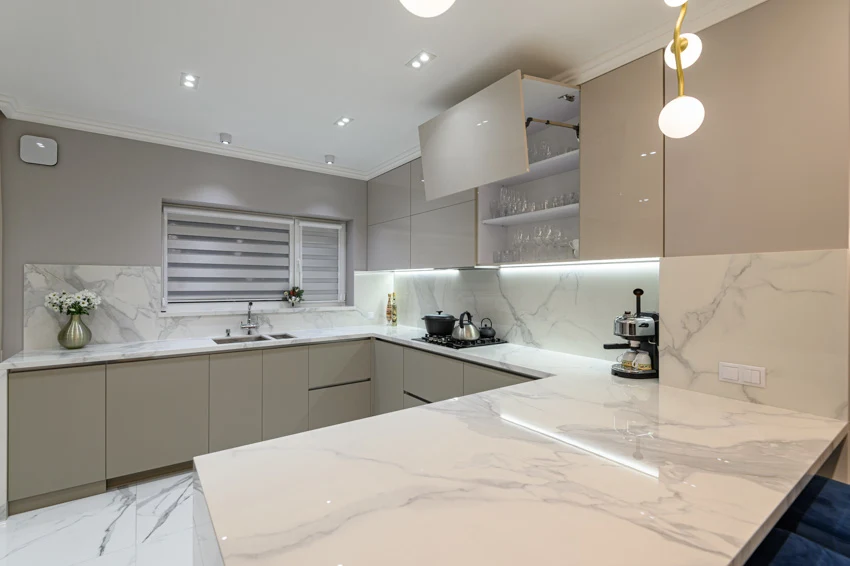 Calacatta quartz is a popular type of bookmatch quartz that features a bright white background with bold veining and pattern. The veins can be in gold or grey, depending on what you have.
Calacatta quartz is manipulated to imitate the look of marble. It is 93% natural quartz while the rest of 7% is made of pigments and resin. And differentiating real Calacatta marble from Calacatta quartz is difficult.
The aesthetic of Calacatta quartz is elegant and luxurious, which is why it has been used in places that screams wealth like bank hallways and public institutions. With its neutral shades, it can easily blend with other colors and materials.
Here are some advantages you can enjoy from using Calacatta quartz:
• Very sturdy and durable material that doesn't crack or break
• Easy to clean (with just water and soap) and maintain (no resealing needed)
• Highly resistant to scratches
• Highly resistant to staining
• More affordable compared to natural stones
• Often comes with a warranty
Carrara Quartz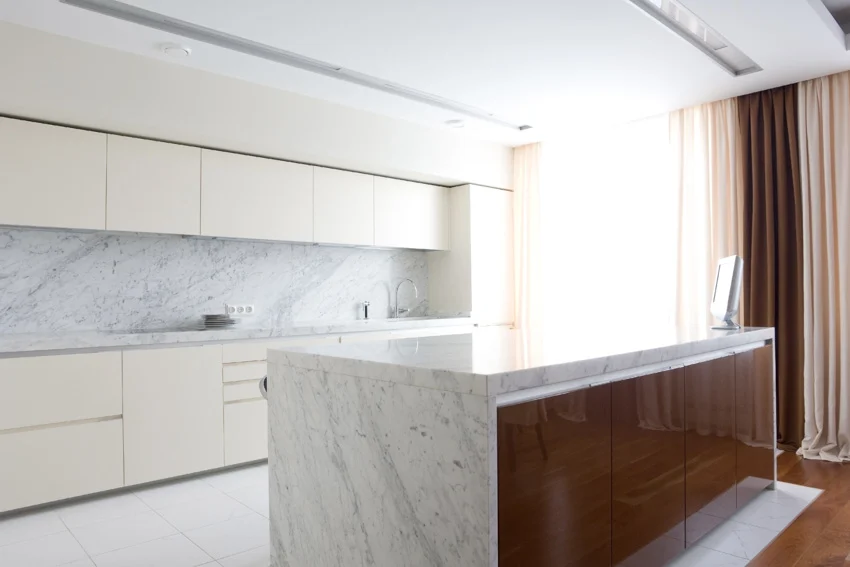 Carrara Quartz is another popular bookmatched quartz that you can consider for your home. This iconic Italian quartz delivers luxury with its white and gray shades.
You can choose from a wide range of wall tiles, floor tiles, and even mosaics – whatever style you might need to add to your home. These slabs come in honed and polished surfaces too, showcasing the stunning aesthetics of Carrara marble mixed with the high durability of quartz.
The beauty of bookmatched Carrara quartz is undeniable and since it is non-porous and highly durable, you won't have to worry about spills and stains – issues you will need to consider for a Carrara marble. These slabs also require minimal maintenance so you don't have to walk on eggshells when you choose them.
Statuario Quartz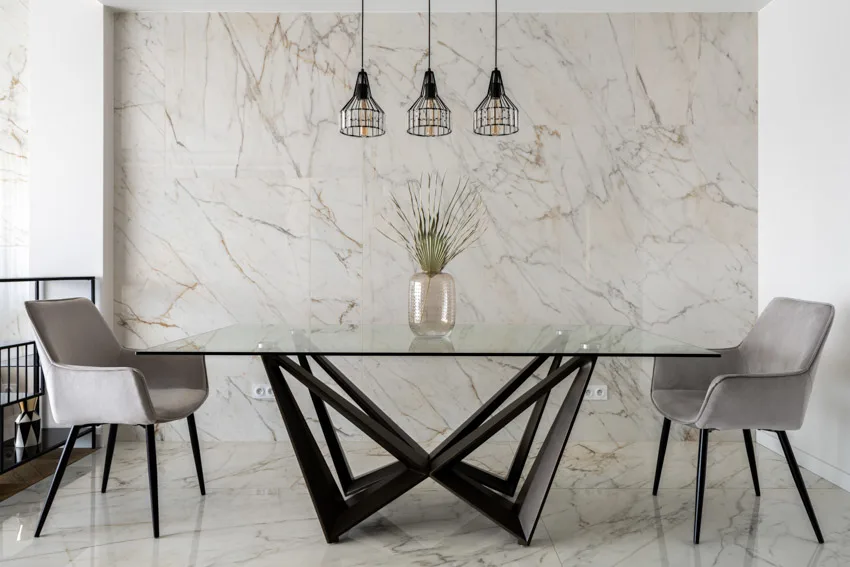 Statuario quartz is another marble-style bookmatched quartz slab that's very popular in the market because of its elegance. The material imitates the luxurious look of the expensive Italian marble, with its distinct gold to gray veining and patterns.
But it has the durability that's sought-after when it comes to quartz. To summarize, the bookmatched Statuario quartz slab is a superior material based on its natural marble counterpart.
The maximum size of Statuario quartz falls under 126 x 63 inches but you can have it trimmed to 124 x 60 inches. The thickness is around 20 mm and 30 mm, with aesthetics that are sleek and easily matched. Read more about quartz slab sizes here.

Bookmatched Quartz Cost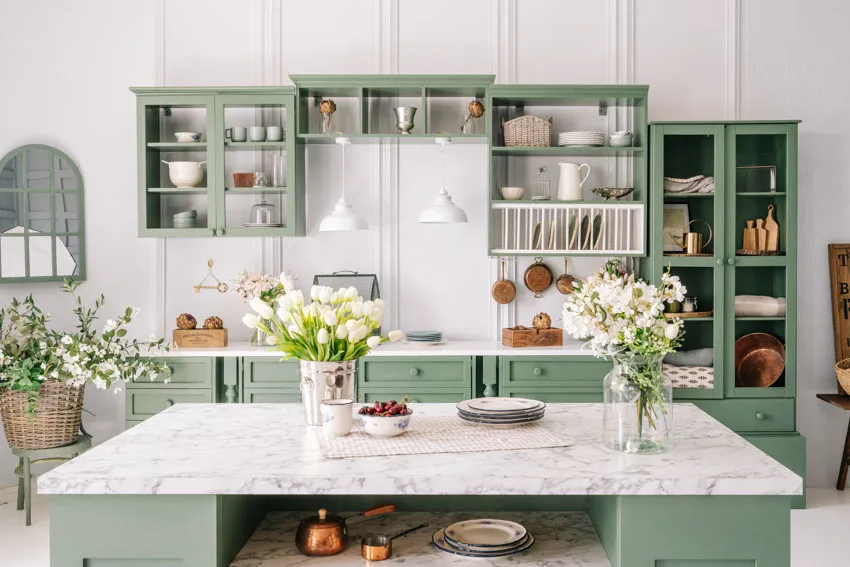 Bookmatched quartz slabs are incredibly durable but it doesn't mean that they are expensive. Quartz cost ranges from $75 to $185 per square foot and having the slabs bookmatched increases its prices.
Bookmatching is a design technique that makes the material expensive, especially since it takes a special cutting and choice of materials to make it possible. Choosing bookmatched quartz slabs is a long-term investment, with their high durability and stunning aesthetics.
Is Bookmatched Quartz More Expensive?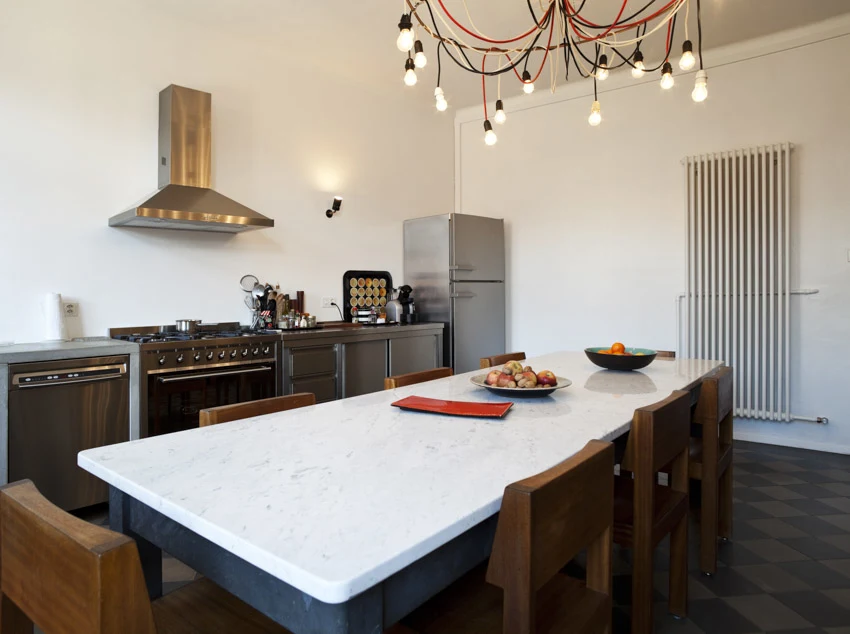 No, bookmatched quartz is actually less expensive when compared to other materials like granite and marble. Bookmatched quartz slabs are cheaper to produce because they are not 100% natural and are bound with pigments and resins.
While engineered quartz costs around $70 to $120 per square foot, marble and granite cost $125 to $250 and $100 to $225 per square foot respectively.
If you are comparing the cost of bookmatched quartz slabs with ones that have a standard layout, then yes, bookmatched quartz is more expensive than just quartz. With its layout restriction and meticulous specifications, bookmatched quartz showcases an effect and design that costs more just to accomplish it.
See more related content in our article about bookmatched marble on this page.