Welcome to our clerestory windows design guide including pictures of living room, kitchen & bathroom ideas.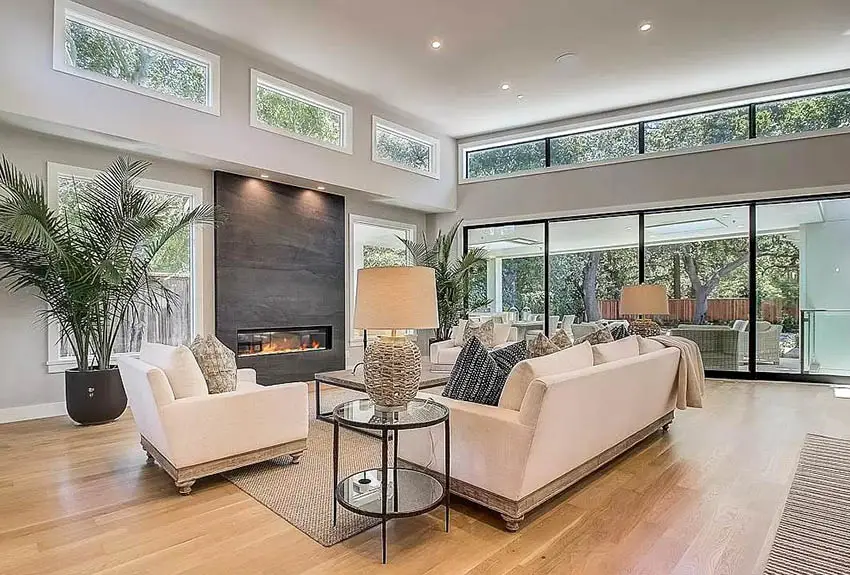 Clerestory windows are found on the upper portion of walls within the home. On the design side they bring style and sophistication to a space. They have several functions beyond design which we will cover in detail below.
What Is A Clerestory Window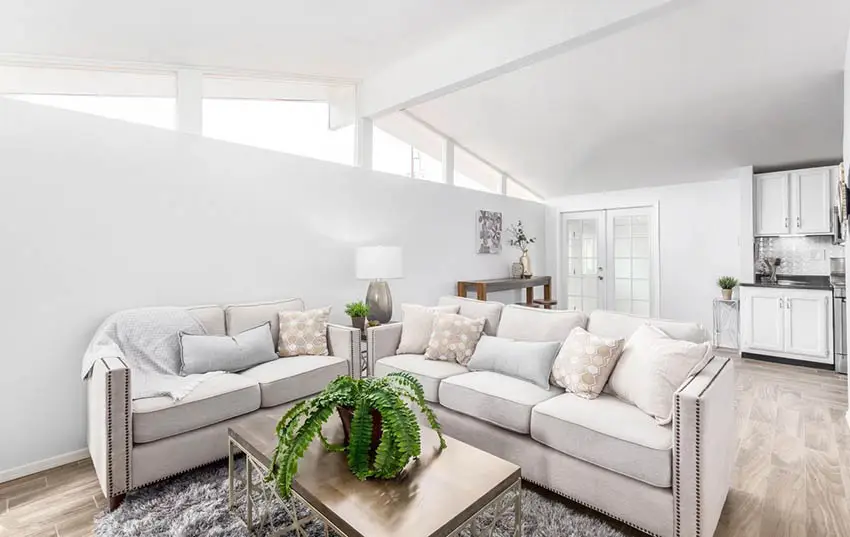 Clerestory windows are the ones located above eye level, usually installed to increase the light that enters the room, to assist with air circulation, or both. They are especially useful in instances where trees or landscaping are blocking sunlight from entering through the lower windows.
Clerestory windows originate in Ancient Egypt, where they were introduced in temples, and although their look has changed throughout the centuries, they are still used in buildings and even trains.
In architecture, clerestory is a fenestrated or glass window that is placed near the upper portion the walls. Clerestory is actually pronounced 'Clear-story' and was first used as a Middle English word 'clerestorie' to describe an upper story in a room that was cleared to bring in natural light.
This type of window was primarily used in cathedral ceilings in churches to brighten large spaces. Click here for our complete guide to the different types of windows.
Clerestory Window Design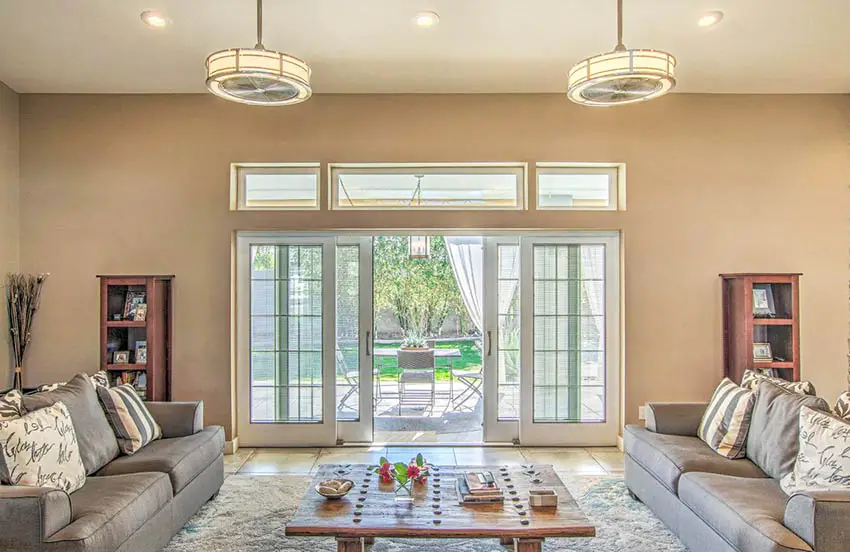 The design of these windows mostly depends on their function and the kind of feature they are meant to be; when being added to an existing building, these can often be found in a horizontal sequence, while modern buildings may have floor-to-ceiling windows, integrating the clerestory into the main one, or bespoke shape clerestory windows.
When adding clerestory windows, it is important that they are made to look part of the building and not an add on feature; the frames should be matching the windows and French doors' frames and the style be a continuation of the structure itself.
Clerestory Windows Kitchen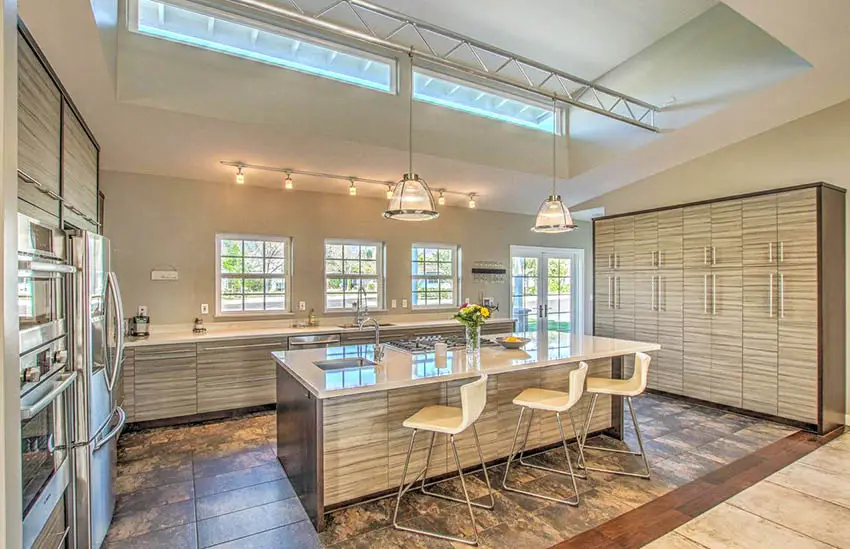 Bringing light and airflow to the kitchen area is always a good idea, as this room is typically filled with cabinets and appliances, which can make it feel small and cramped, in addition to being the place where we cook, therefore always benefiting from any extra ventilation.The majority of homeowners would like a kitchen window above the sink to light the space and improve the views.
If you have a high ceiling design, add a line of clerestories on top of the units. While if the height is limited, but you really want that extra feature, add them on top of the existing windows and doors to fully exploit that usually unused wall area, making them transom windows.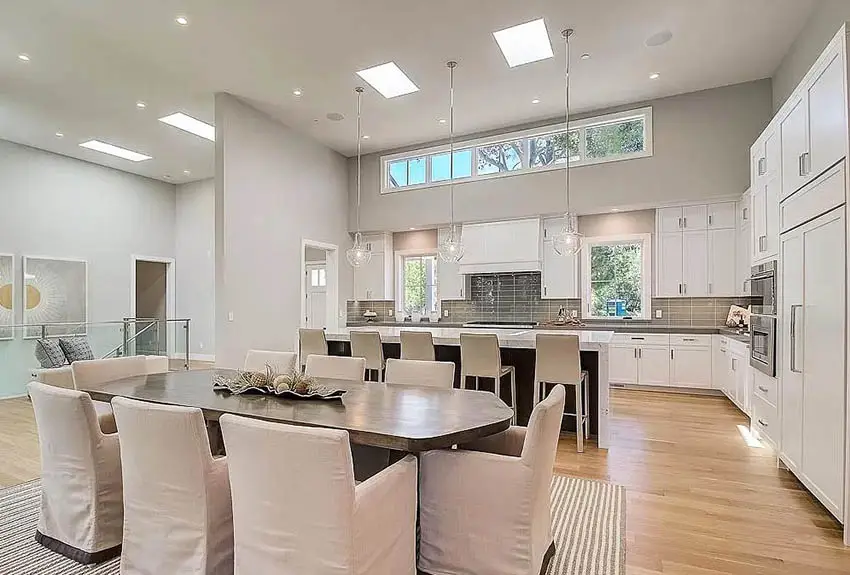 In the event of your kitchen being in an extension and profiting from three external walls, add them on all three sides, ensuring the room gets that additional light during the whole day; these can be positioned one next to the other for the whole length or evenly distributed to form a pattern of square windows.
Clerestory Window Bathroom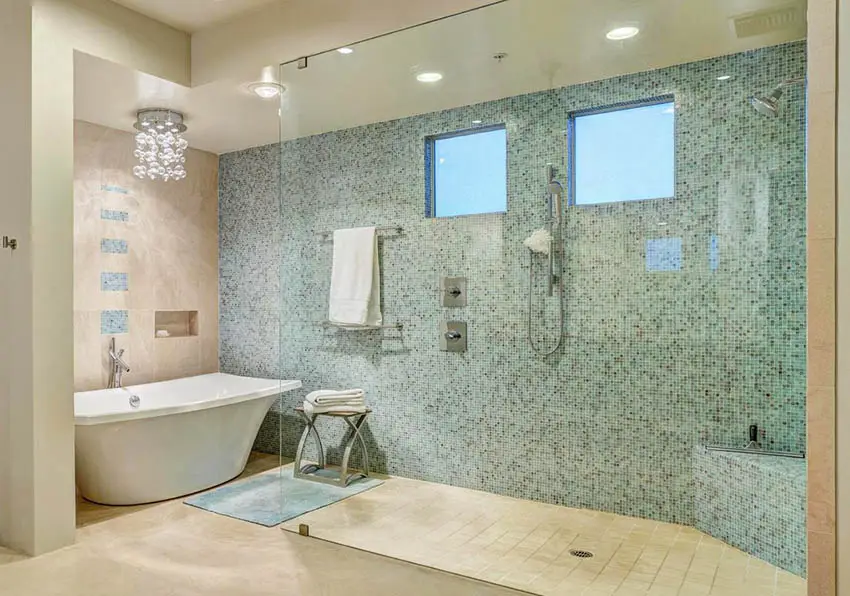 Bathroom windows are very necessary yet extremely tricky to place well, that is why clerestory windows are an excellent solution, especially if decorative windows to increase privacy are not a preferred option.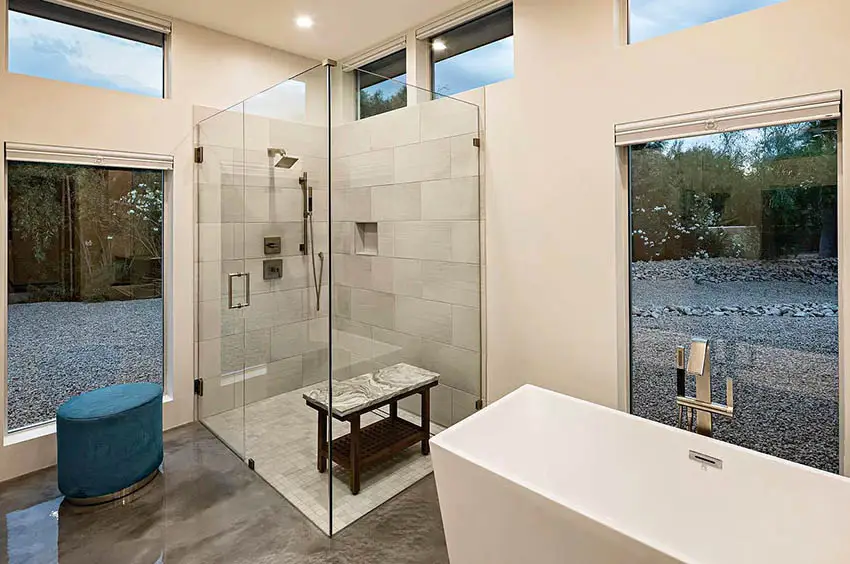 Choose a clerestory window that acts as a feature as well, in a half-moon shape if the ceiling is curved or go for black fixtures to make them look very contemporary. If the clerestory is placed behind something, such as the bath or shower, ensure it is easy enough for you to open when the extra ventilation is needed. See more bathroom remodel ideas here.
Clerestory Windows Exterior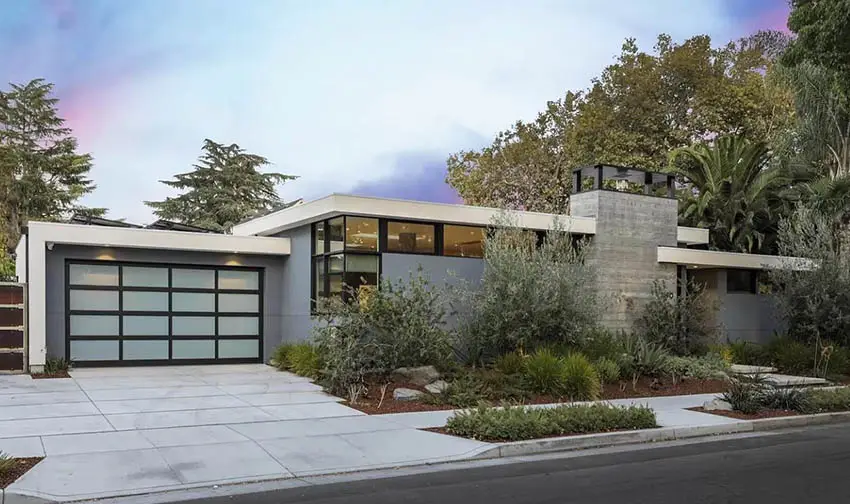 Clerestory windows are a feature which can also make the exterior of the house look attractive, but there are some things that need to be considered. They should be placed to ensure enough light can enter the property during the winter months.
It is very common to place a roof on top of clerestory windows to filter the hot summer sun that enters the property and overheats the room. At the same time a roof will help ensure they will not be blocked by other factors, such as trees and branches, growing outside the home.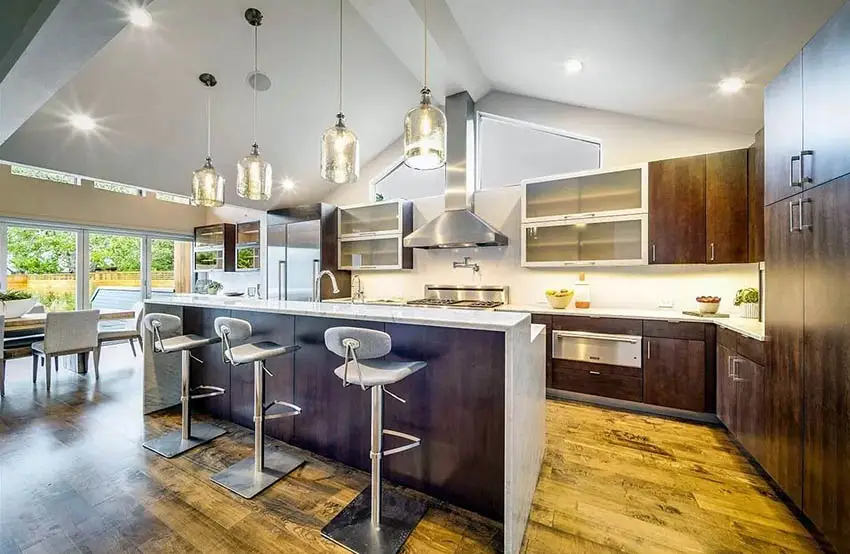 Another external factor to consider is the level of privacy wanted for common areas; if you are looking to install clerestory windows along corridors or in front of a staircase, therefore showing multiple levels of floors from one window, consider opting for privacy glass.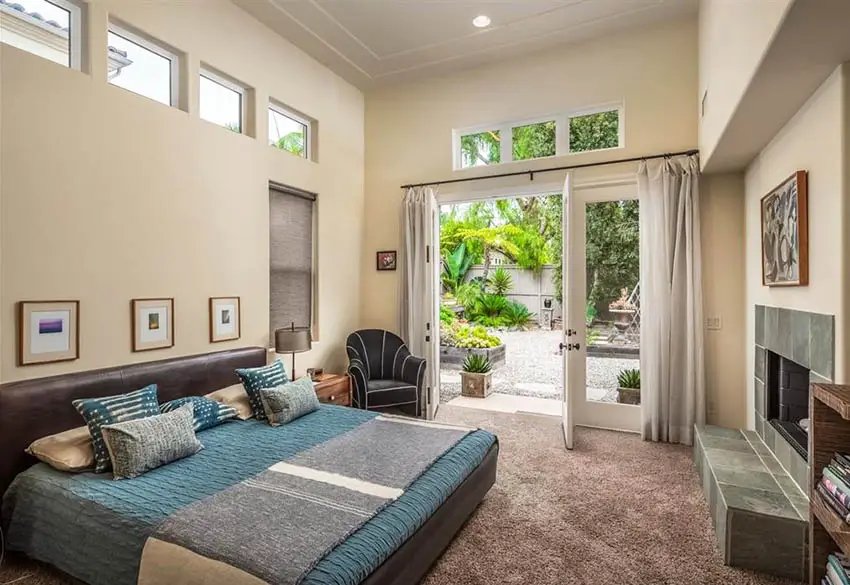 An interior design with windows above the bed works great when placed higher on the wall for privacy.
Clerestory Windows Cost
As for most features in a property, also adding clerestory windows can vary in price greatly; when going for smaller and simpler windows the price will be moderate, while multilayered-glass large windows will cost more.
Smaller, single layer glass, non-opening windows cost about $800 to $1,000 for a set of four; these work well if the extra ventilation is not required, as they will normally be fixed.
For the same set of four windows, when opting for a larger size and the added feature of being adjustable on the outer edges, then the price will rise to between $1,200 and $2,500.
High-end clerestory windows can cost up to $4000.00 for a set of four, but will be made of higher quality materials, such as wood or steel, and have two or three layers of glass, which may even be glass filled for insulation.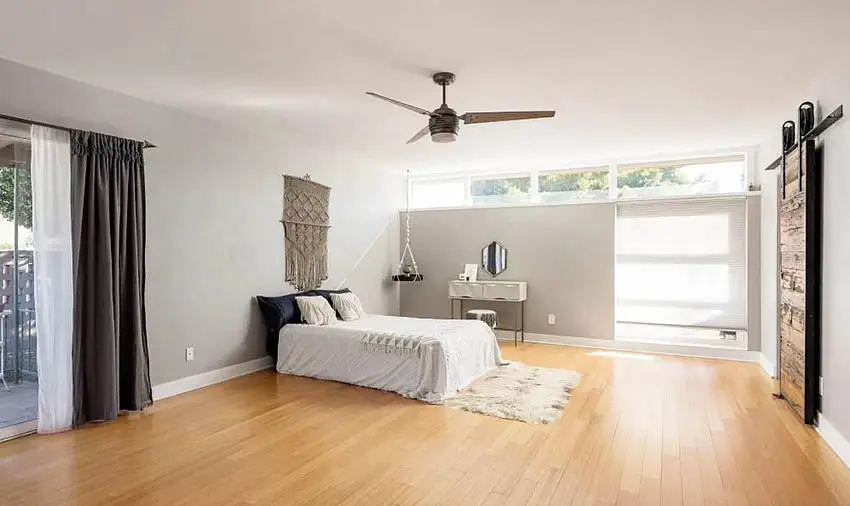 Clerestory Window Hardware
Given their position on the wall, it is no surprise that clerestory windows require specific hardware to be operated. One common option is the use of the telescopic pole, which has a hook on the tip, used to grab and turn the eyelet, which in turn opens the window; this is a very easy method, although some may find the attaching/detaching/storing of the pole a task.
A good alternative to this is the circular bead chain, which looks the same as the one used for blackout blinds; this makes it easy to use, as it remains attached and does not present a storing issue, but some may not like having the chain always visible.
There are multiple other solutions available, however in the era of technology it is important to mention mechanic and remotely controlled windows, which open at the touch of a button; while these are definitely more appealing, they will increase the cost of installation and repairs will be more expensive than for the others.
Clerestory Window Dimensions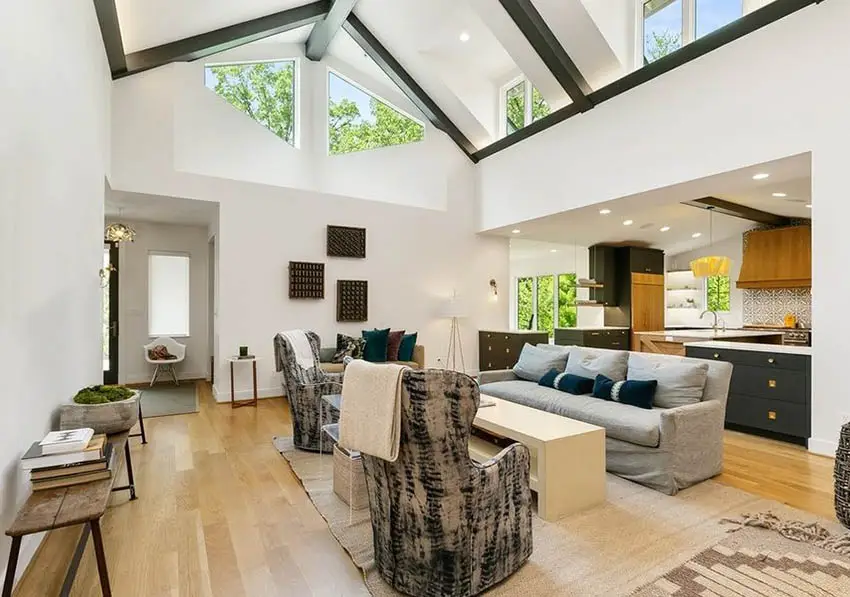 Choosing the dimensions of clerestory windows can be challenging, especially when we are looking to add as much light and ventilation to a room as possible; it is easy to choose the largest size that a building can hold, however, there are multiple things to take into consideration.
When selecting a larger than needed window, there may be additional glare in the room during the day, as well as heat being introduced; while the second may be more than welcome in the winter, it may make a room unlivable in the summer.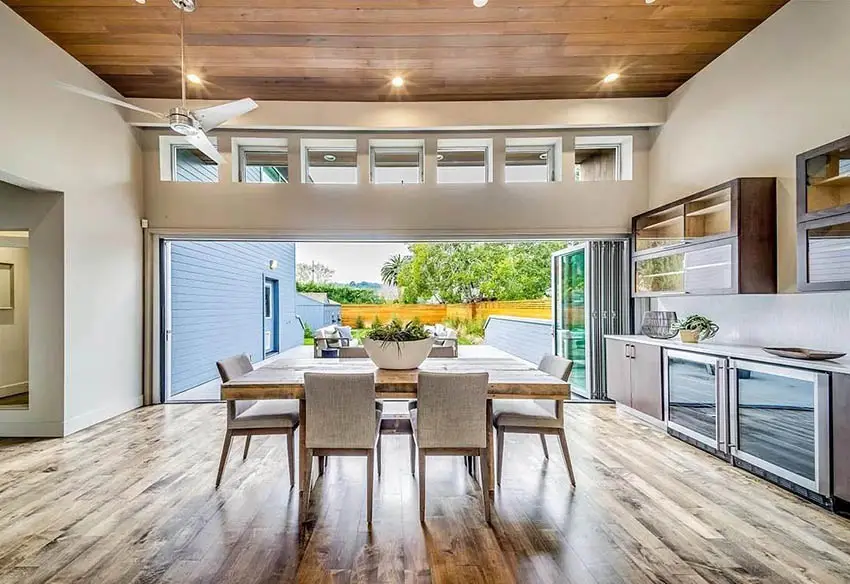 The maximum dimension of windows that can be introduced will not only depend on where they are being installed but as well by the access to the site and the weight allowance and restrictions; if after taking into consideration all of this you still decide to proceed with extra-large clerestory windows, ensure a suitable supplier and installer are selected and that they have in the past produced such size windows.
There really are no set rules when it comes to clerestory window dimensions. Even small windows such as a 2' x 2' can let in plenty of natural light while the height of their installation may keep the glare down inside the space. The size you select will depend on your needs, the room dimensions and personal preference.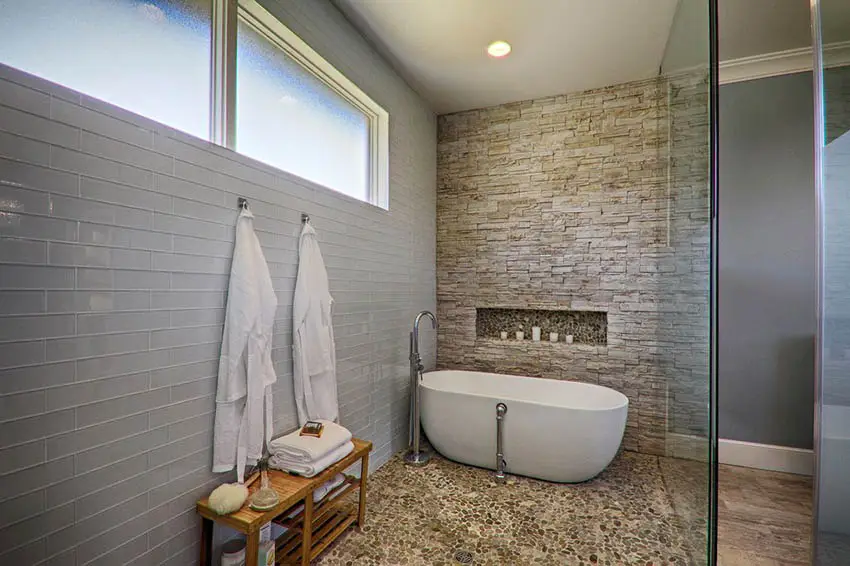 Clerestory Window Height
Mid-century modern living room with clerestory windows.
Clerestory windows are always installed above eye level and their placing may consequently influence the size or placing of other items in the room. For example, when placing one on top of the front door, should a big size be chosen, then the front door will have to remain of standard size, while if a grand entrance is wanted, then there will have to be a compromise on the size of the window; these are normally called transom windows, but can continue after the width of the wall into clerestory windows.
As these windows were introduced in architecture many centuries ago when lighting and air conditioning units were not yet in existence and have worked for such a long time, it would be absurd to discard their qualities because of progress; ensure you place yours at the right height to preserve privacy while allowing the right amount of light and ventilation in.
Clerestory Window Installation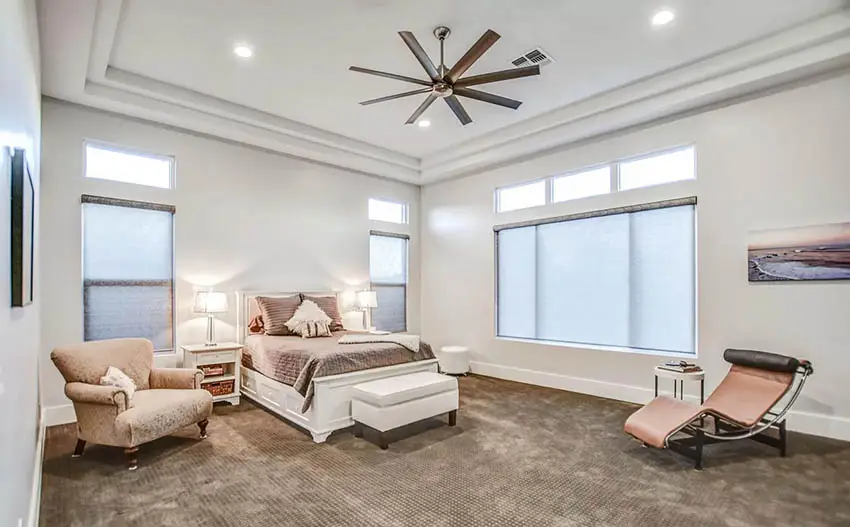 Clerestory windows can be installed either on external or internal walls; internally these are often installed along corridor walls, which can be dark and lack a natural light source and can often benefit from the brightness from the surrounding rooms.
No matter where these are installed, it is very important that framing support is present. As these windows will be taking the place of pieces of walls that would normally bear a load; when selecting the right place for these, consider the structure of the building. For placement you would not want any damage during or after installation to create issues.
Structurally easy to install clerestory windows can be placed either under the eaves or above staircases, with both areas usually profiting from extra natural light in any case.
Clerestory Windows Manufacturers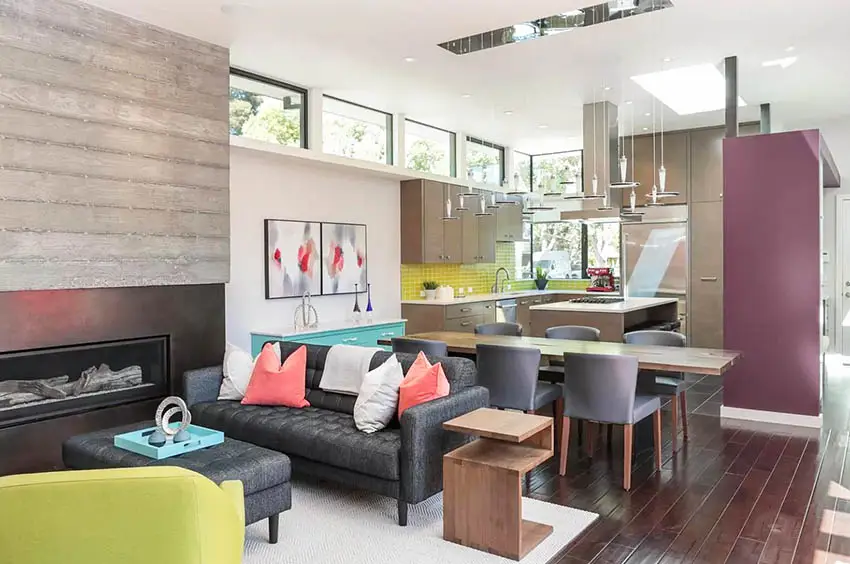 There are hundreds of clerestory windows manufacturers and it is important that the right one is chosen, depending on the service you are looking for. If you are planning to install the window yourself and are happy to purchase off the shelf sized windows, local big department stores or window resellers can be a good choice; as an example, Andersen resells its off the shelf products in Home Depot and other local shops.
On the other hand, if your final choice is to have a tradesman install these for you, then most of the time they will have their own supplier which they can recommend, so do check their references, if you decide to take their advice. Many window companies offer supply and installation, which may often come with a longer guarantee. Whichever option you select, ensure you check references for both product and installer.
Clerestory vs Transom Windows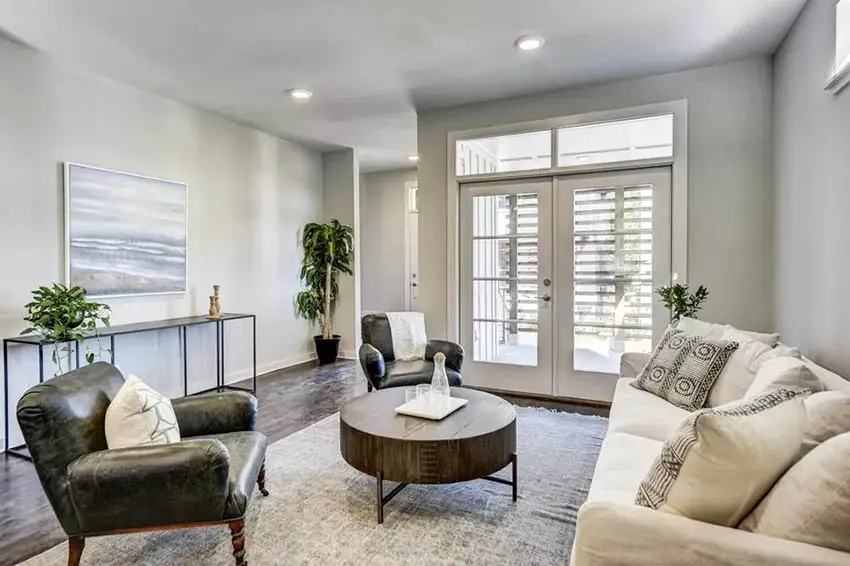 Clerestory windows often meet transom windows, therefore, becoming one, so there is usually no difference mentioned when talking about them. Transom windows are generally installed on top of existing windows or doors, specifically over their transom. Their purpose is the same as the one of clerestory windows, although their positioning is much more specific and that is why colloquially oftentimes these are not differentiated.
While the height of transom windows has some flexibility, their width is normally dictated by the width of the window or door they are placed above; these windows are especially used as an added feature when the ceiling height does not allow for clerestory windows to be added, yet the necessity for them is there.
---
About Elena Padovan
Elena studied interior design in London and has a big interest in the psychological effect of design, including the relationship between objects, space and people; she believes in design with a purpose beyond beauty and sees it as a way to make life better.
For more related designs take a look at our gallery of kitchens with bay windows.