Here we share our guide to selling a house with unpermitted work including how permits work and how to check permits & code violations.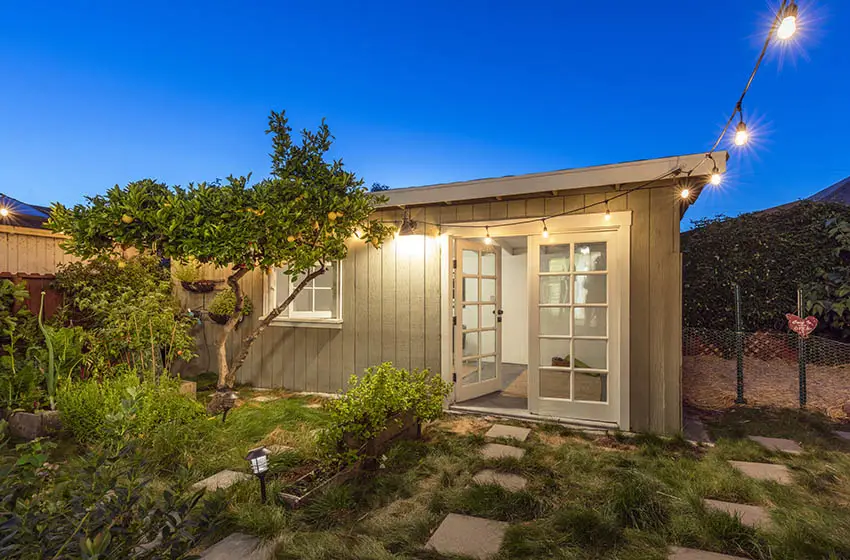 Many times homeowners perform small repairs, add enhancements to their home such as new appliances, or even add a sunroom or new front porch.
Whether the work is finished or in process, if it comes time to sell your home, it's important to know what work may need permits to be completed.
Below well cover what repairs or types of room additions may need permits and how to handle violations, unpermitted work when selling your home.
How Permits Work
Painting a bedroom for a new baby on the way or replacing your carpeting with low maintenance laminate wood flooring enhances the décor of your home. But work that leads to more structural changes could require a particular permit.
Although homeowners may feel like a permit is unnecessary or simply a governmental money-maker, building permits exist to protect homeowners and future homeowners.
Any home project that entails "construction" is likely going to need a permit obtained from the local city or county building code department.
Homeowners need to get in touch with their building code department and ask what permits may be needed for work being done on their home whether it's a do-it-yourself job or work done by a contractor.
Depending on where your home is located, one or more permits need to be obtained by filling out the paperwork, submitting drawings or blueprints, and paying a filing fee.
Once approved the permit needs to be displayed at all times while the work is in progress. When the work is completed, an inspector will arrive to check the work and if your project is deemed satisfactory, they will issue an approval and you can remove the permit.
Building permits are actually a safeguard against shoddy work done by a contractor so you can request they return and correct the work, bringing it up to code.
Mistakes can be costly; a building permit outlines any mistakes made by the contractor allowing for specific changes they need to make. This prevents arguing about inferior work with the contractor.
If you did the work yourself and missed something that could cause a fire, structural collapse, or injury to a guest, a permit and subsequent inspection is invaluable.
Selling a House Without Permits
When you decide to list your home for sale and you have structural changes and add-ons that were completed without permits, you risk serious consequences.
Once the new owner finds out about unpermitted work on the home, expensive legal repercussions are possible. Not only will this cause a delayed closing on the sale, but the buyer may also back out of the purchase or offer less money for the home based on how many modifications or structural additions were done without a permit.
There may even be work that was done on the home without permits before you purchased it. Be sure you pull all the permits on record for your home before you decide to sell. Even though you may not have known about the unpermitted work, it is still your responsibility to find out about any changes or modifications done before you bought the home.
The liability lies on you as the homeowner. This avoids expensive legal fees were a lawsuit to be filed by the buyer for not disclosing unpermitted upgrades or additions.
How to Check House Permits Determine if Your Home Has Unpermitted Work
If your home was new when you bought it, you will certainly know of any additional work done. But if you bought an existing home, you may not know every change, add-on, or upgrade done by the previous owners.
If the previous owner kept a complete history and provided you with all the paperwork, they still may have left something out. You must use due diligence to research any changes or improvements that need to be checked for permits.
The first step is to visit your local city or county planning department and inquire about any building permits that were filed for your home. Once you have the list of permits, go back over your home and check that any work done matches the permits on record.
Most city or county building and planning departments make it easy to find permits and don't usually charge for the service. Pulling these permits is assurance for no surprises during the inspection required by the buyer's mortgage company. Most city and county websites provide an easy to use online portal to research building permits for your property.
If you do not have a permit for an extensive change to the home's structure, electrical, or plumbing systems, you'll need to file for a retroactive permit with the building department.
What Happens if You Get Caught Remodeling Without a Permit?
Changing the décor of your home is an enhancement that creates a personal, pleasing design and rarely requires a permit. But making larger changes that may increase the home's value and your comfort such as replacing or adding to the electrical system, building a deck off the back of the home, or adding a sunroom likely requires a building permit.
Obtaining a building permit is usually associated with tedious paperwork, waiting on approvals, modifying the permit several times, and it costs money.
Smaller cities may offer a flat fee for building permits, while larger urban cities charge a percentage of the project cost. That means paying for the materials, any contractors you hire, and then a permit fee. This has caused a good amount of existing homes today to have unpermitted work.
This is a chance homeowner's take, but unpermitted work may lead to even more financial loss if a local government inspector discovers the work was done. Expensive fines may add more cost to the project then it was worth.
This illegal work may unknowingly be revealed when you sell the home. A certificate of occupancy is required as part of a home sale and a local official will inspect your home to be sure it is livable. If they notice repairs or additions done without a permit on file, the sale will be delayed and work required to be permitted.
Occasionally, the tax assessor's office will reassess a home. While it may only entail a drive-by, outside inspection, they may require you to let them inspect the home inside and out.
They will already know what permits were filed and will report any unpermitted work to the building department. Trying to hide renovations and additions to avoid a higher tax bill may result in multiple fines costing more than the increased yearly tax bill had the owner filed for permits.
Another consideration for selling a house with unpermitted work is if any of the renovations cause damages to your home—especially catastrophic damage, your home owner's insurance may not pay your claim or allow you any of the benefits you'd receive from your policy if the work had been permitted.
A total loss of a home caused by a fire in an added room built-in without a proper permit means a total loss for the homeowner with no repercussions. Visit this page to learn more about the pros and cons of renovation vs remodel.
Can You Sell a House With Code Violations?
When selling your home, it is unlawful to hide code violations to the buyer. While you may consider some of these code violations to be minor, all violations could cause serious legal and financial issues after the sale of your home.
If the buyer suffers a loss of property or personal losses due to undisclosed work done without permits, other costs to you may include lawsuits for personal injuries or liabilities.
You must disclose any code violations to the buyer, the real estate agent, and the lender, especially serious problems that may lead to fire hazards, electrical problems, or structural failure.
At times, buyers may be willing to make the repairs or modifications to bring the violations up to code, but this could include negotiating the sales price to make up for the cost they incur.
With building codes changing often, it may even be to your advantage to check your home for any code violations before your list it for sale.
Some buyers may not have the resources, the skills, or may not want to do the work to repair a home with code violations. This can delay the closing or cause the buyer stress they prefer not to deal with. If code violations are preventing you from selling your home, you may consider a real estate investor who buys homes "as-is."
These investors buy your home and put the time and money into bringing the home up to code and then typically resell it for a profit. Many of these investors will pay cash for your home, allowing you to avoid the costly repairs and paperwork of repairing the home. This works well for homes with multiple serious code violations.
Can You Sell a House With Open Permits?
Listing your home for sale while you have open permits on improvements and modifications is a risky decision. An open permit indicates the work is not completed and an inspector has not signed off on its completion.
Some municipal or county building permit departments have time limits for the completion of the work and will invoke cancellation of the permit if the homeowner exceeds the final date of completion. The governing agency may also order the removal of any work done.
If a homeowner hired a contractor to perform home improvements and the contractor filed for the permits, they may not remember to have an inspector come to approve the work and close the permit when finished. It's up to the homeowner to be sure the permits were closed properly.
Once you list your home for sale, if you do not inform the buyer of the open permits or incomplete work, that buyer assumes the liability and may have to pay for the work to be done. They may also have to pay any fines associated with the permit.
Be sure to let potential buyers about any open permits and sell the home "as is" if the buyer agrees to finish the work and signs off on an unpermitted work disclosure. This avoids a lawsuit if a buyer closes on the home and then discovers there is an open permit and unfinished work they will have to take care of.
Will An Appraiser Report Unpermitted Work?
Selling your home includes a lengthy closing process and part of that is a valuation of your home by an appraiser. The appraiser goes over the home looking at the construction, square footage, outside and inside condition, and checks that everything is up to par.
After they compare the prices of recently sold homes in the vicinity, they consider the home and any improvements to come up with a home value.
Appraisers are not typically required to check for permits on any improvements, but once they notice visible upgrades such as an add-on deck or an extra room in a basement, they will ask the homeowner if the work was permitted.
If not permitted, and the work is substantial, the appraiser will inform the lender and include the square footage affected by the work.
The appraiser's report typically includes a limiting condition statement that releases them from being liable for any unpermitted work that may affect the buyer.
They do not normally pull permits, although they can, they are not a building code inspector and will not report unpermitted work to the local city or county building department.
Their concern is with the unpermitted work and whether they can include it in their appraisal. If a basement is finished, has heat, proper windows, and meets other local building code requirements, they can include it in the total square footage—even if it is unpermitted.
Appraisers will report the improvements or additions to the lender, not the local building department, and from there, the lender will decide if the work affects the total appraisal.
This is not the responsibility of the appraiser. They are only obligated to include anything they see on their final report. Are you currently trying to sell a house with unpermitted work or have you successfully done so, please let us know in the comments.
Visit this page for more ideas on how to add value to your home before selling.