Find out all about ash wood furniture including what it is, its color, wood grain, hardness, durability, and tips on whether ash wood makes good indoor & outdoor furniture.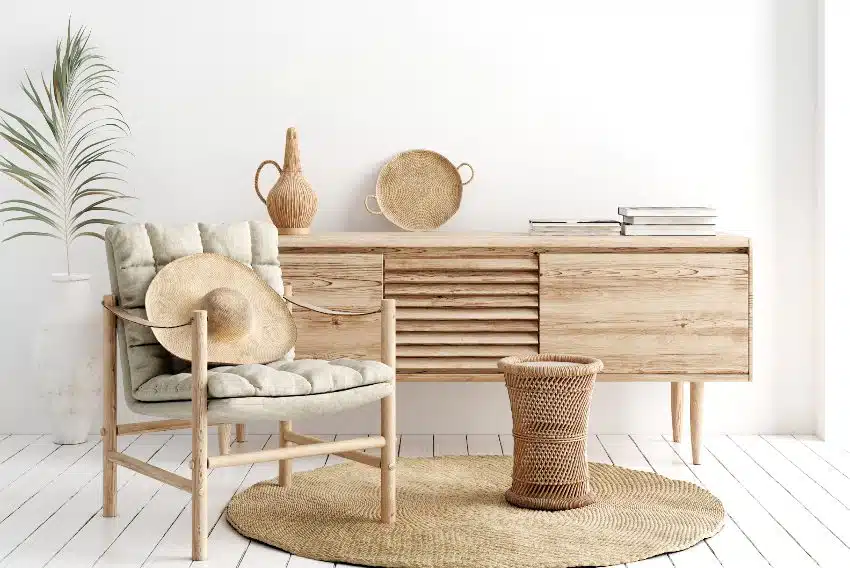 Choosing and getting your own wooden furniture means you need to be familiar with the different types of wood you can consider. You can then choose from there based on the characteristics of the wood that you believe can fit your needs best.
This includes aesthetics, hardness, durability, workability, and even cleaning and maintenance. All these factors will also affect the cost of the furniture so you can adjust your budget accordingly.
Ash wood furniture is one of the many choices you can explore if you are in the process of creating or purchasing a piece of wooden furniture. This type of wood is a popular material for flooring and furniture.
What Is Ash Wood?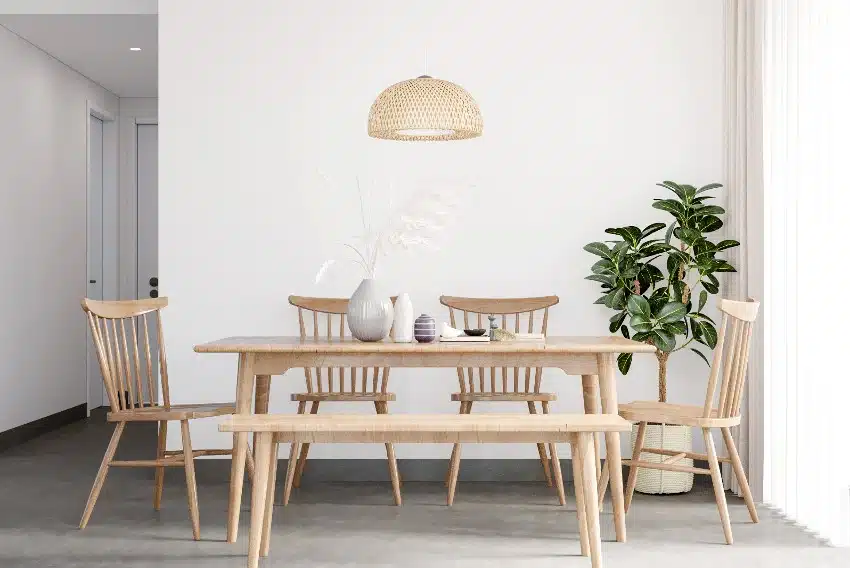 Identified to be hardwood, ash wood comes from a tree that when every autumn comes sheds its leaves. This tree is called white ash and has a distinguishable beige to cream sapwood and medium brown heartwood.
These colors are the reasons why many woodworkers and DIY experts are fond of ash wood and would usually use it as an alternative to white oak, especially with similar workability too.
Types of Ash Wood
If you're going to work with ash wood though, you will need to take into account the different types of ash trees to choose from, which are the following:
White Ash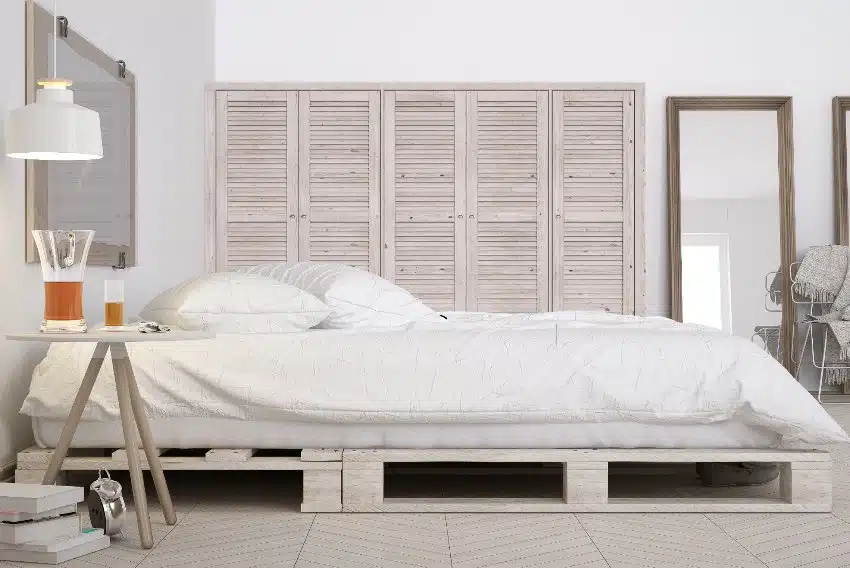 With the Janka hardness rating of 1,320 lbf, this type of ash wood has impressive dimensional stability. Prominent in the Eastern US, this wood has a noticeable lighter brown heartwood compared to the other types of ash wood.
And since the tree is fast-growing, there is less impact on the environment when white ash is harvested and used for other purposes. Due to its even wood grain, popularity and durability you can find ash wood kitchen cabinets being frequently used.

Black Ash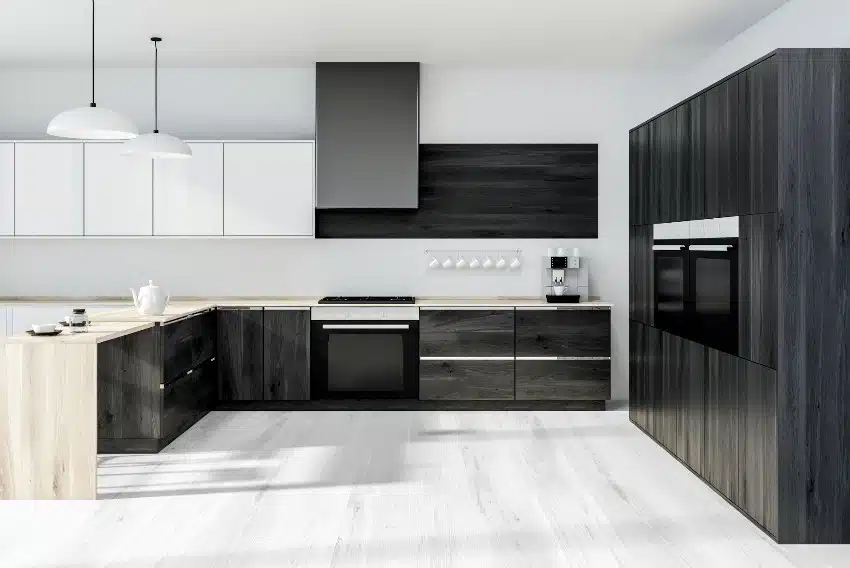 Endemic in Canada and Northeastern America, this ash wood has a Janka hardness rating of 850 lbf, which is softer than white ash. Less dense, it also has an obvious darker color. See more pictures of black kitchen cabinets on this page.

European Ash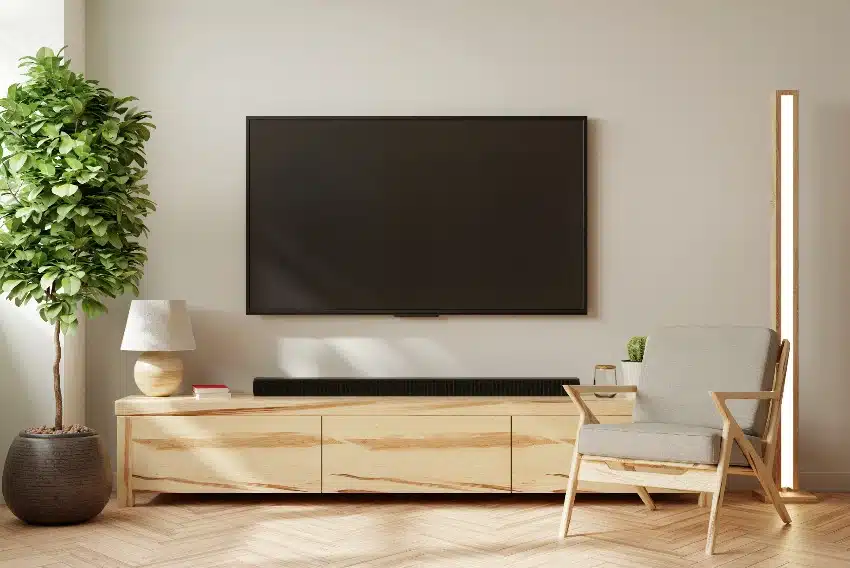 Growing in Southwestern Asia and Europe, this type of wood is one of the hardest, with the Janka rating of 1,480 lbf. When it comes to appearance, European ash is closely similar to white ash, making it a bit difficult to look for one and you would have to ask for this type particularly just to be sure you're buying it.
Ash wood while hardwood is lightweight and aesthetically pleasing. In ancient times, it was used in different ways, from wagons to weapons. This type of wood was even regarded as a material with healing and spiritual properties.
Today, ash wood is used in many ways, including the following:
• Flooring
• Cabinets
• Furniture (tables, chairs, bed frames, desks)

• Sports Equipment
• Weapons
• Tool Handles
Popularly used in home furnishings of a mid-century modern-styled house, ash wood is highly workable in the sense that it absorbs stains well. It is also shock-resistant, which makes it an excellent material to consider.
Just make sure that you're prepared for the material's cost, which ranges from around $2.50 to $7.00 per board foot.
Ash Wood Color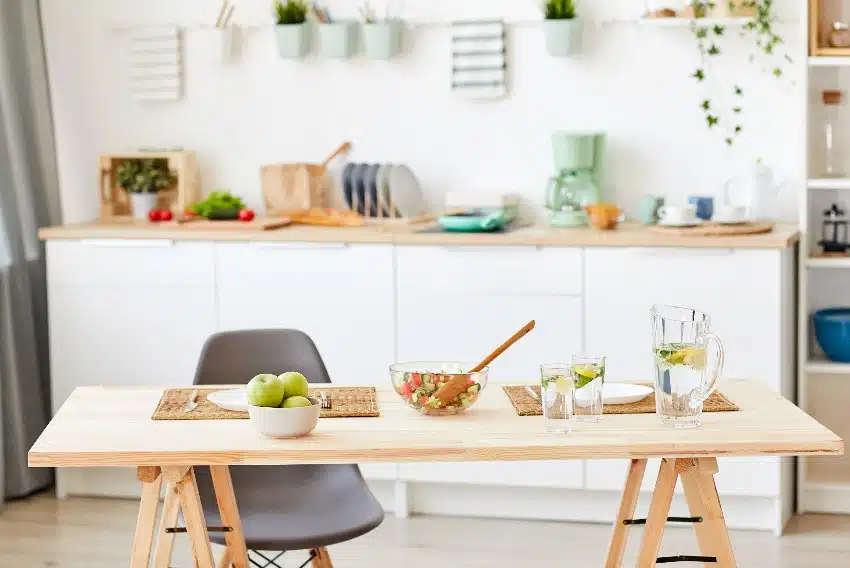 The color of ash wood relies heavily on the color of its sapwood, which ranges from white to light brown, and its heartwood, which is light brown (and really different shades of beige) for white ash and European ash and a darker brown for black ash.
The heartwood's color tends to get darker over time, which can hasten when the wood is exposed to oxygen and ultraviolet light.
This means that the light brown heartwood of white ash and European ash will turn into a dark brown heartwood. The black ash on the other hand will look darker and richer.
Ash Wood Grain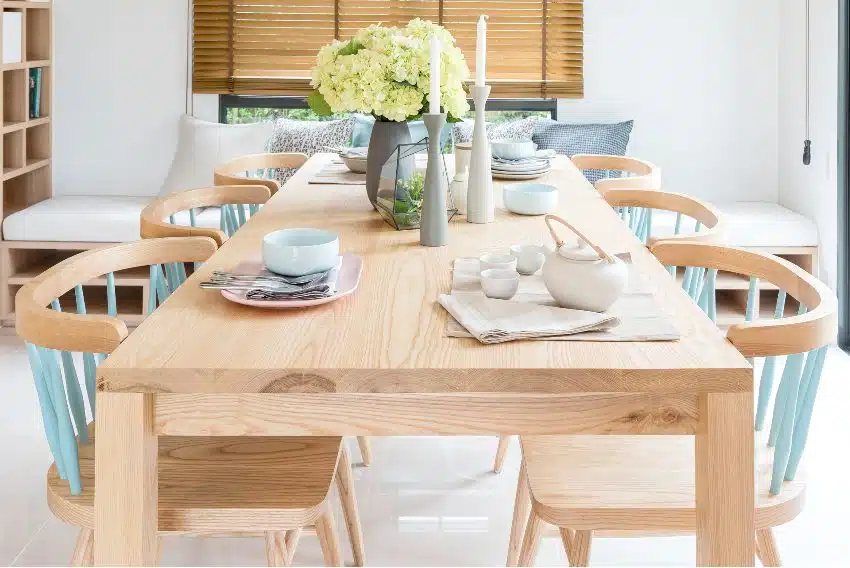 When it comes to grain patterns, ash wood is popular for having straight and fine ones, making them a favorite among homeowners and woodworkers.
While this grain pattern is a common look for ash wood, it can also come with unique patterns depending on the conditions that the trees grow in. A good example of this is black ash wood, which is a favorite of pests, and so will lead to the material turning into a figured wood (with the birdseye or curly grain).
Ash wood with unique patterns is also known as spalted ash, which is very popular with furniture artisans and designers. Because of how rare it is to have spalted ash, it is very hard to find this particular kind of ash wood compared to the straight-grained variety. Both varieties though can look stunning when used for furniture building.
Is Ash A Hardwood?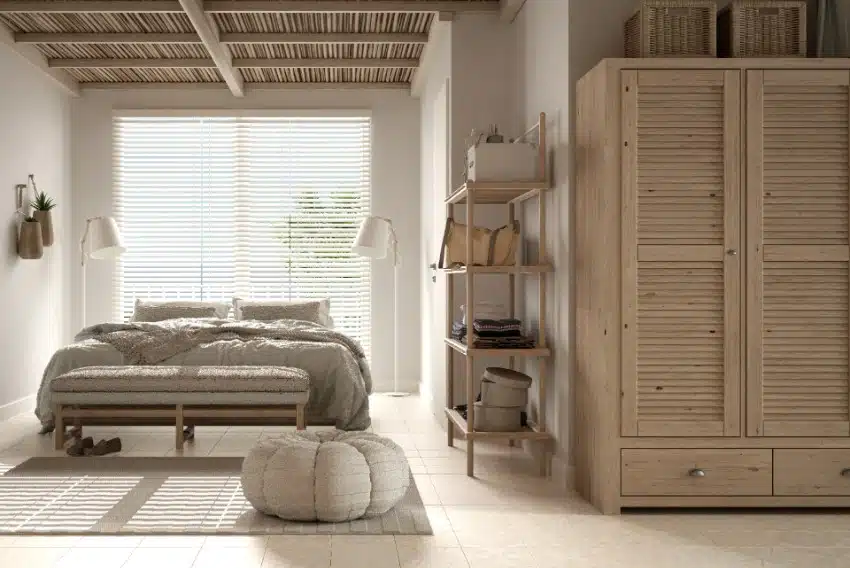 Ash is a hardwood because the ash tree is a dicot tree, which usually comes with broad leaves. It is covered under the same group as popular wood options like cherry, maple, oak, and walnut.
While considered hardwood though, ash wood, like other hardwood options, is not necessarily dense or durable. They are referred to as hardwood due to coming from a dicot tree while softwood from a gymnosperm tree.
While being a hardwood does not immediately equate to a higher rating in Janka hardness, they usually do. It's also one of the reasons why hardwood like ash wood is preferred for the construction of plank wood flooring, furniture and cabinetry.
Wood Hardness (Janka Rating)
Hardness is one of the major factors you will need to consider when choosing the type of wood to use for your furniture. If you prioritize hardness in your project, it is necessary to know the Janka hardness rating of the wood option you're exploring.
If you're looking into ash wood, here are the different types you can use and their respective Janka rating.
| | |
| --- | --- |
| The Type of Ash Wood | Janka Hardness Rating |
| White Ash | 1,320 lbf |
| Black Ash | 850 lbf |
| European Ash | 1,480 lbf |
| Red Ash | 1,890 lbf |
Ash wood has a high density and tends to be heavy and hard. The most common type is white ash wood, which has a Janka rating of 1,320 lbf, making it in the league for popular wood options like white oak (1,360 Janka rating) and maple (1,450 Janka rating). If you're going for the hardest species of ash wood though, you might be searching for red ash, with a Janka rating of 1,890 lbf.
When considering hardness, ash wood is harder compared to many softwood and hardwood options. This is not surprising when looking at the large ring-porous structure of the wood. Despite this hardness though, the material is still very easy to work with using either machine tools or bare hands.
Because of the wood's regular straight grain pattern, cutting, splitting, and carving the wood can easily be accomplished. It also easily responds to steam bending and even holds screws and nails in place well.
Ash Wood Furniture Durability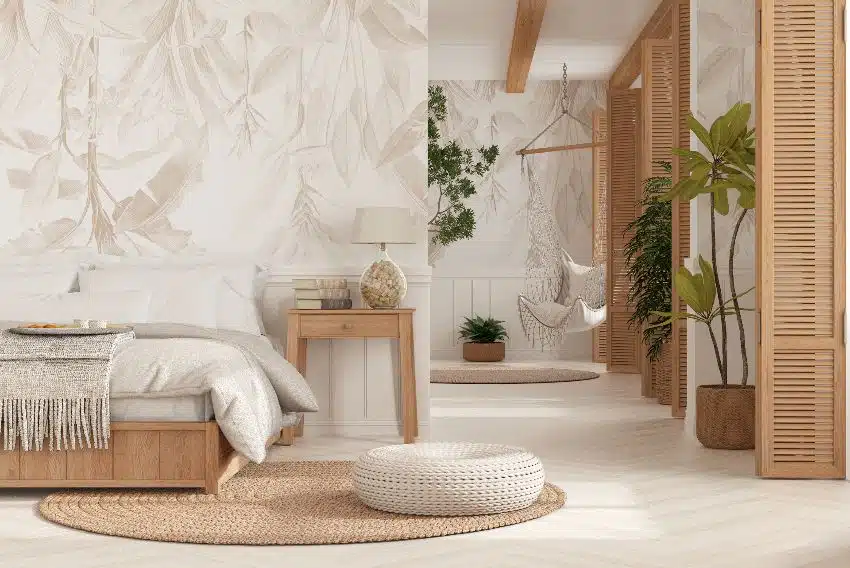 Besides hardness, durability is another vital factor. you need to consider choosing wood furniture.
This heavily relies on the type of wood you choose and whether it can stand daily wear and tear and remain durable even after some time. With ash wood furniture, it is considered one of the most durable varieties in the U.S. for many years now.
Ash wood is a strong wood that has 7,410 psi compressive strength and around 15,000 psi bending strength, which as a whole results in one of the strongest types of wood in the world. This wood type has excellent power that allows it to maintain its dimensional stability even with high stress.
When working on ash wood furniture, you won't have to apply pre-stain wood conditioners just to avoid blotchy stains since the material is able to absorb wood stains evenly and well. If you want the stain to look more uniform though, especially if the wood has large pores that can absorb more than others, you may consider pre-staining your ash wood.
More than just its durability and connection to extensive history, ash wood is also advantageous in a manner that it requires less maintenance. And this is due to the fact that the wood is resistant to denting and scratches so you won't have to worry about repairing the furniture because of these damages.
The major downside like every wood option is that despite its durability, it is not waterproof or weatherproof. The material has open pores that can easily absorb moisture and create structural problems for the furniture because of wood expanding and warping.
The good thing though is that when pressure-treated and properly sealed, the wood can deal with possible issues with insects and moisture.
Solid Ash Wood Furniture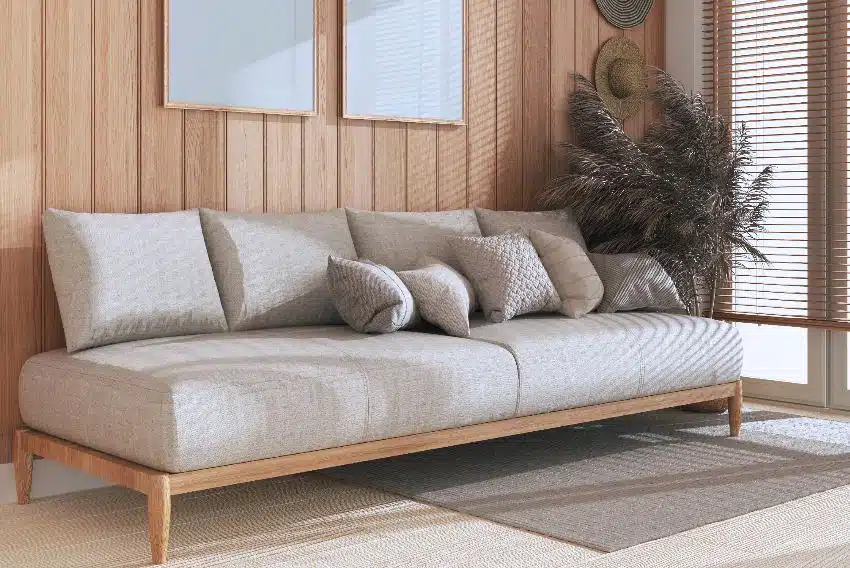 Choosing solid ash wood furniture will give you an option for more than just the stunning aesthetics that come with this wood choice. You can enjoy the natural light blonde wood of ash, along with its distinct grain pattern.
The color can be varied so if you want good consistency in your furniture, choose deep and walnut shades. But with solid ash wood, you can add nostalgic and rustic vibes to the aesthetics.
Match your solid ash wood furniture with white, gray, and off-black color schemes if you choose to not stain it. If you use a darker stain similar to the colors of walnut and mahogany, you have more freedom to choose matching colors because of its versatility.
Is Ash Wood Good For Furniture?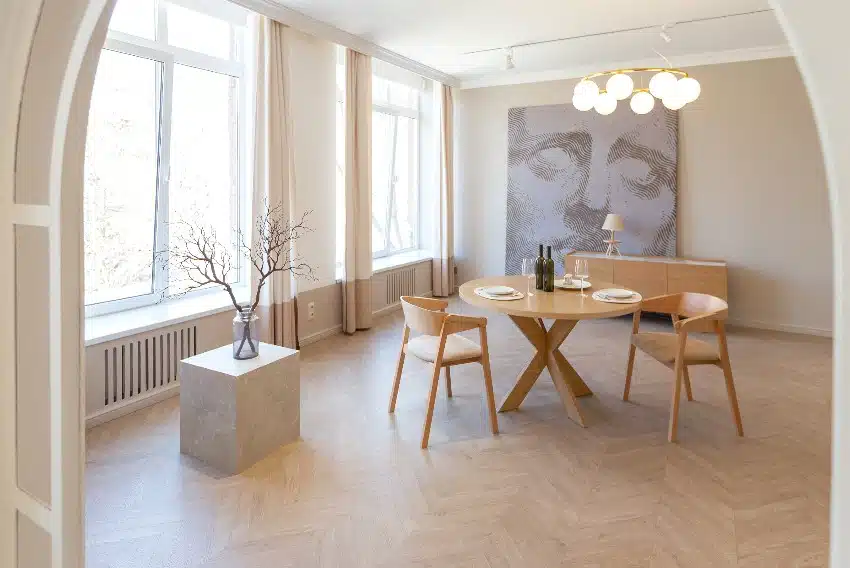 Yes, ash wood is a good material for furniture. If you want to work on ash wood furniture with your own hands, it won't be a difficult thing to do at all.
Considering this material is a favorite of DIY enthusiasts and woodworkers, this means that it has good workability as long as you have the right tools and know-how.
With its excellent workability and impressive dimensional stability, ash wood is an ideal material for furniture making. Since the wood is durable and strong, it can easily take gluing, nailing, and screwing on the material well. And since it is lightweight, you can carry the material easily while you work on it.
Is Ash Wood Good For Outdoor Furniture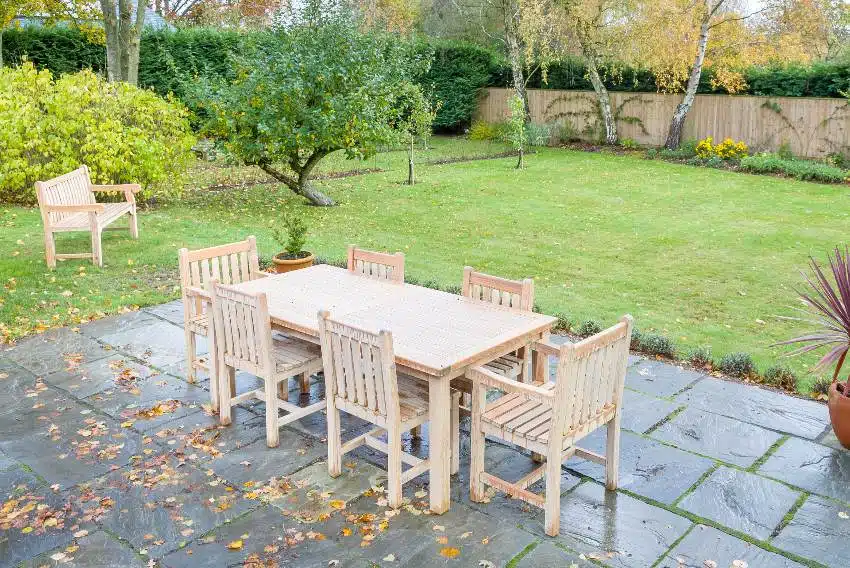 To be honest, any wood furniture is not a good option for outdoor placement because the material is not waterproof and weatherproof. This means that moisture is a major difficulty that can lead to irreparable damage.
And in the event that you have no choice but to use your ash wood furniture outdoors, you will have to make meticulously maintain the furniture at least once a year for it to avoid degrading. The good thing though is that you won't have to worry about the wood rotting since ash wood is resistant to it.
Ash Wood Vs Oak Furniture
Besides ash wood, oak wood is another popular option you can choose as a material for your furniture. The major similarities between ash wood and oak wood are their nature as hardwood and their common usage as flooring and furniture. They also have similar porosity and density, particularly the ash wood with white oak wood.
In deciding which of the two will be ideal for your use, here is a quick glance at the differences between these two popular wood choices.
Characteristics
Ash Wood
Oak Wood

Hardness

White Ash – 1320 Janka Hardness Rating (Slightly harder than oak)

White Oak – 1290 Janka Hardness Rating (Hard but less than ash)

Color

Lighter than oak

Darker and when stained can darken more in time

Shape/Form

Slightly more oval at the tips

Tend to be wavy

Grain

Subtle and subdued pattern

Radial grain pattern

Usage

Much more flexible in application and may deal with sports equipment

More focused on construction

Durability

Strong and durable with coarse and fairly straight grain

Exceedingly strong, heavy, and durable with fine and prominent grain

Workability

Both easy to work with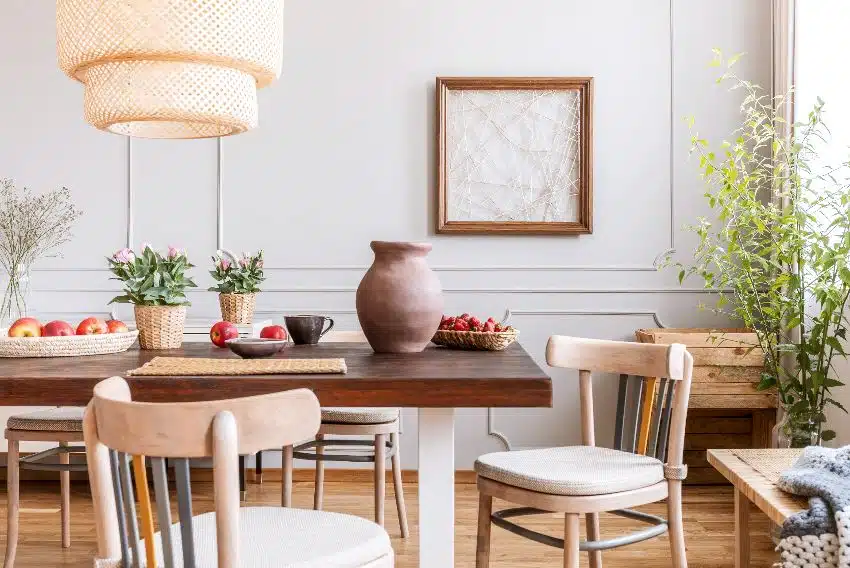 Ash wood and oak wood are both strong and durable, with the latter only topping the former just a little bit. They both have stunning light colors with ash wood featuring coarse and fairly straight grains while oak wood with prominent grain pattern.
With the similarities in appearance, many can mistake ash wood for oak wood and so you will need to know their differences, which is in the grain patterns since oak wood has more obvious graining than ash wood. To be sure, if it has a radial grain pattern then it's oak wood.
Visit our acacia wood furniture design article for more related ideas.