Welcome to our article sharing some of the best couches for dogs including the top materials and fabrics to use.

When selecting furniture for your home, you often think of price, color, and durability of the springs and frame. But if you have dogs, upholstery material needs to be at the top of that list. Even the most well-made, expensive couch can be wrecked in under a year in a home with dogs if the upholstery fabric isn't pet-appropriate. Scotch-guarding your couch is an option, but starting with the correct upholstery in the first place is an even better, more permanent solution.
So what is the best couch material for dogs?
Let's start with leather and faux leather. Both are great options for a dog-loving home. Leather is durable and easy to clean. When choosing leather furniture, keep a few things in mind. Dyed leather will be more durable than painted leather, which can more easily be ruined by scratches. Distressed leather, which already has a patina will better hide scratches, but isn't a must have.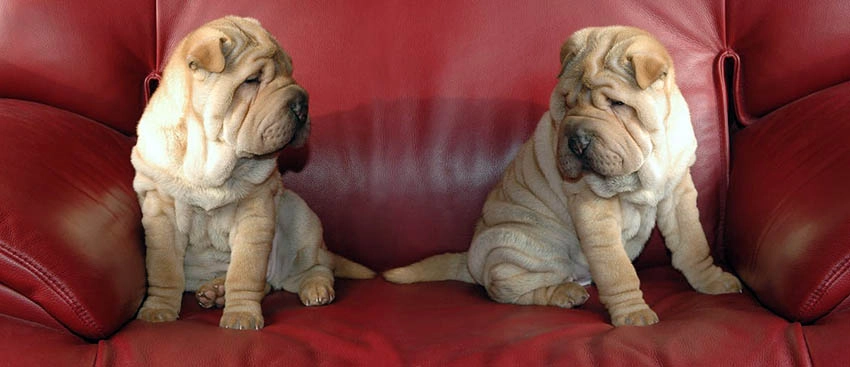 All leather will eventually develop a patina and any scratches that are deep enough to show will simply add to the patina and character. Easy to wipe clean, leather is also less likely to stain and absorb odors. Check out the Three Posts Conesville faux leather sofa in espresso, it's a beautiful, modern dog-owners dream!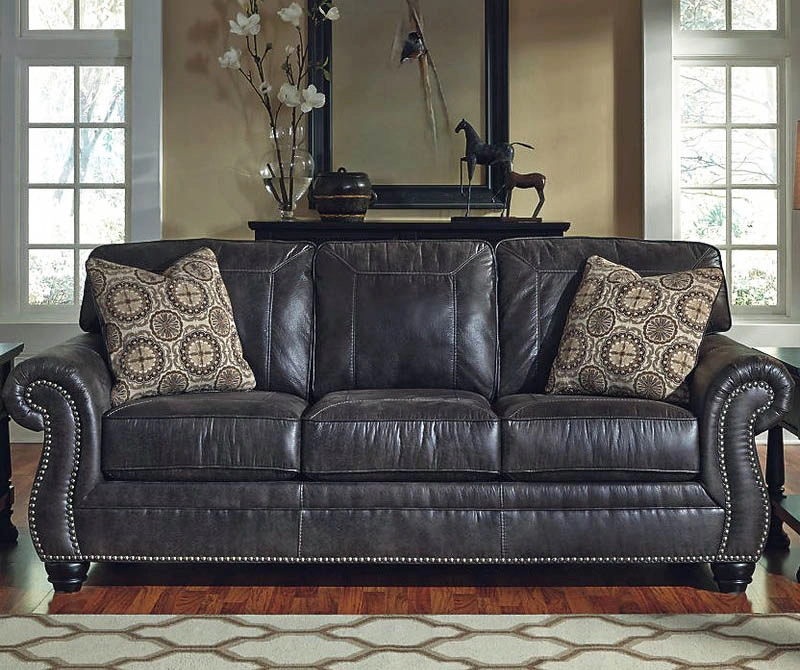 Faux leather is just as durable, easy to clean, and fade resistant as real leather for those who prefer not to have animal-based products in their homes. Just check the manufacturing process to ensure that no animal dyes are used when coloring the product.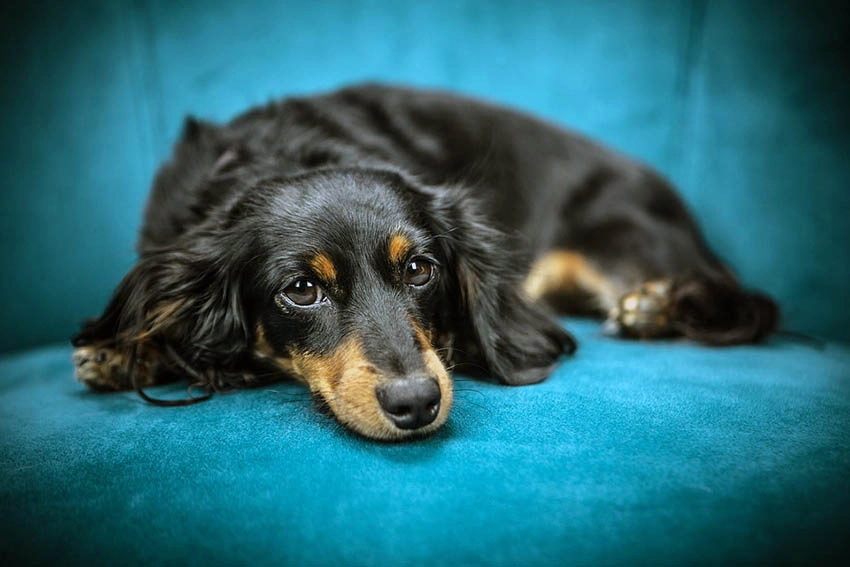 You may be wondering by now what is the best couch fabric for dogs? Synthetic microfibers, we are all familiar with them by now, make excellent dog-friendly sofas. This fiber is brushed, giving it a suede-like appearance and feel, so it is comfy and soft for dogs and their owners. The fibers are tightly woven, making fur clean-up a breeze, instead of getting caught in the weave, the fur just sits on top and is easily lint-rolled or vacuumed up.
You can easily spot clean microfiber with mild soap and water. Ikea's Knislinge sofa is a nice transitional piece and is priced at around $300, making it a dog and budget friendly option. Not only is microfiber less expensive than leather, it comes in wide range of colors and styles, making it a great option for just about everyone. Read more about how to clean a fabric sofa here.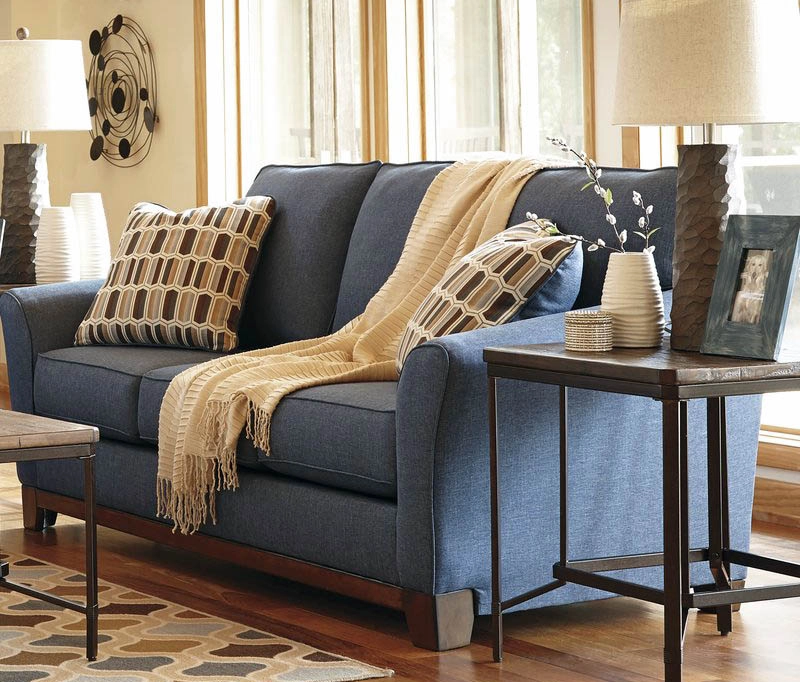 Another tightly woven, durable, dog-friendly sofa fabric that is perfect for your living room is denim. Denim isn't something that comes to mind when most people consider sofa coverings, but it makes perfect sense. Denim wears well, is durable, easy to clean, and comfortable. It is a great option for a more casual take on design.
If you have a sofa that you already love, have it reupholstered in a dark denim. Denim sofas are available from a wide range of manufacturers, ranging from funky denim-upholstered Chesterfields to a modern wood-framed Janley sofa. Denim can be dyed, so you don't need to stick to the standard blue. And like microfiber, you only need a bit of water, a brush, and a mild soap to clean most stains. For more stubborn stains, a paste of baking soda and water can work wonders and won't damage the denim.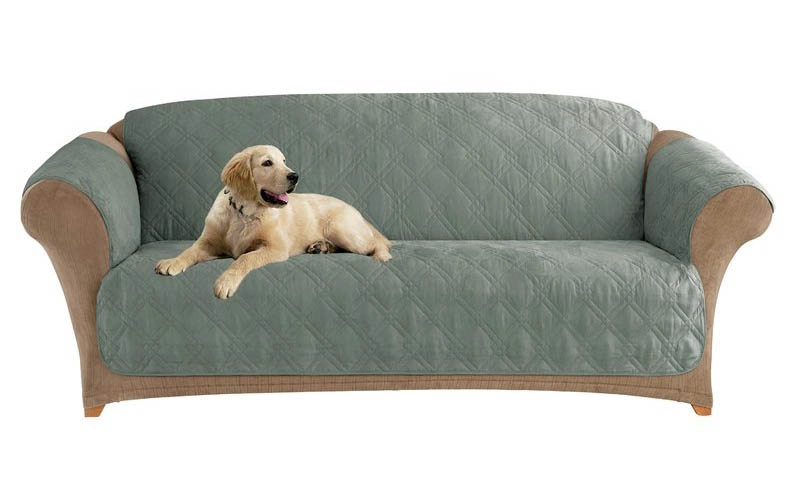 I would be remiss if I didn't mention slipcovers at least once. But not just any slipcover, for dog-owners you want something with a really tight weave. Canvas is what you are looking for. The main advantage of a slipcover is that you can remove it and toss it in the washer, making it super easy to clean and care for.
Another advantage is that a canvas slipcover is less expensive than a new sofa, making it easy to change up the color of your couch as often as you like. Like the other fibers that we've discussed today, canvas is tightly woven, meaning the pet fur won't become part of the weave. Just give it a once over with the vacuum a few times a week and your couch will remain fur-free.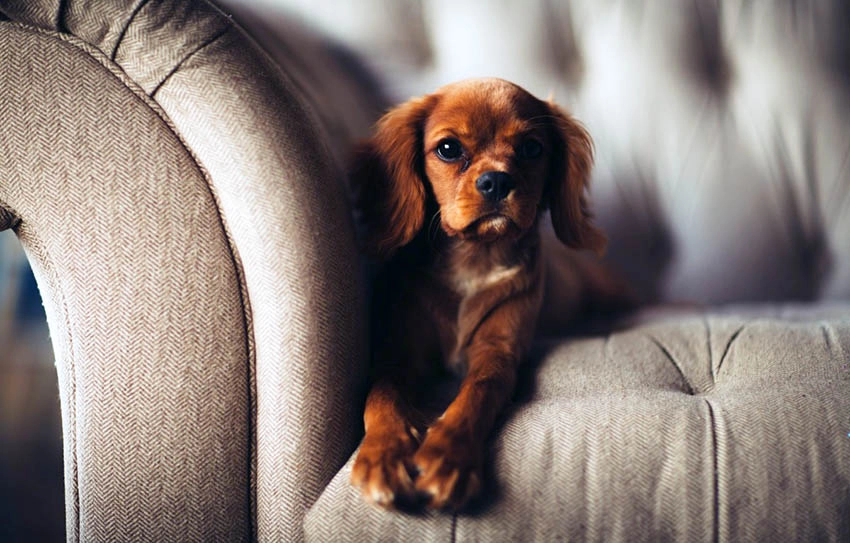 There are no hard and fast rules about what to furniture to chose when you have a dog in the home, but there are materials that will make your life easier. Dark colors, patterns, and textured fabrics like canvas can go a long way in disguising marks made by your pets.
However, you aren't limited to those options, if you want a light-colored couch, go with the leather or microfiber, just be aware that you will be cleaning it more often if your pets are particularly messy. Just remember to look for sofa styles with fabrics that are tightly woven, durable, easy to clean, comfortable for lounging, and pleasing to the eye and you (and your little dog, too!) will be happy for many years to come.
If you enjoyed this article and want more, you may want to check out this one on the best floors for dogs.