Here's our buying guide to organic furniture that includes what it is, modern, bedroom, and baby furniture options, certified organic furniture labels, and brands.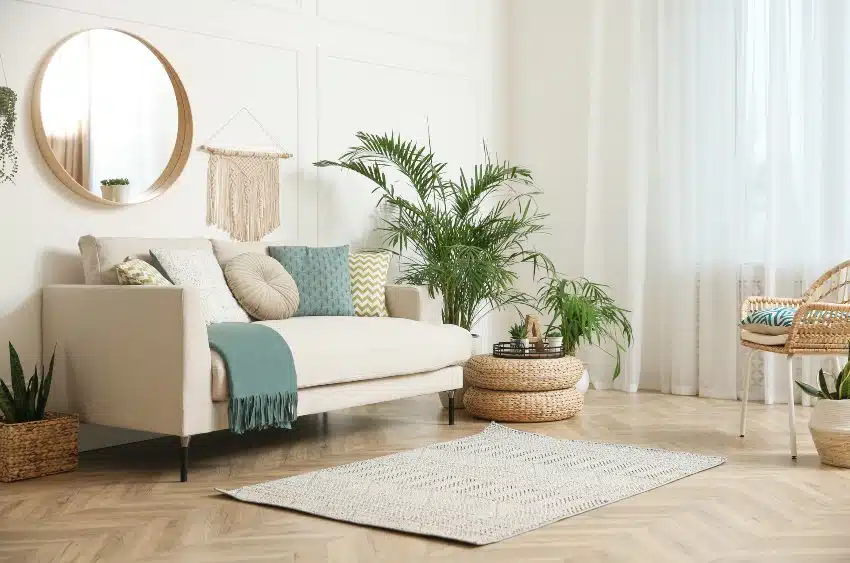 All choices and operations worldwide are moving towards a healthier approach, from food to basic manufacturing processes. And this is not surprising, especially with the looming threat of unstoppable damage and destruction of the earth.
The rise of organic options extends even to furniture making, with many choosing the ones that offer the least impact on the environment. More than just its environmental impact, this option is also said to be much healthier for everyone.
So if you choose organic furniture in your home, this means that you're committing to a healthier environment and a healthier you.
What Is Organic Furniture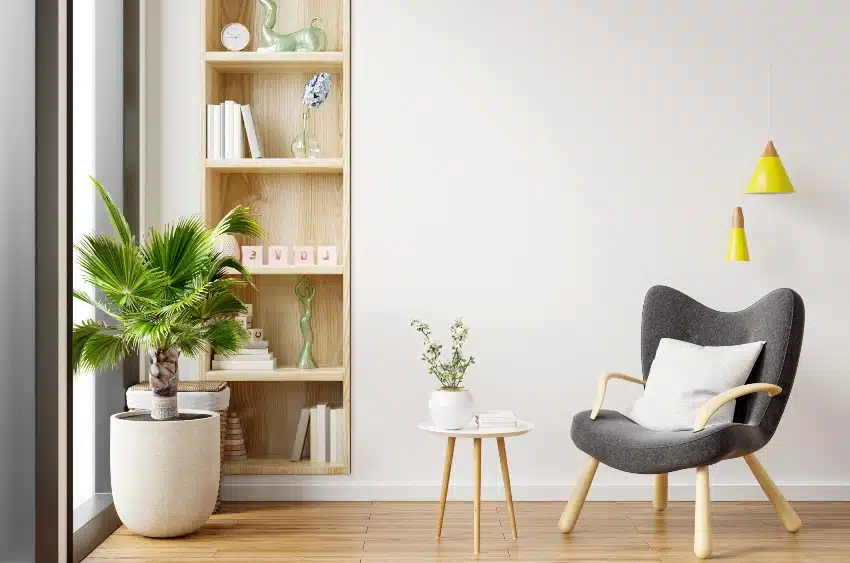 Organic furniture is any piece that has its inspiration from nature, in terms of design and creation in general. The focus of organic furniture lies in minimalism and the harmony and unity between natural and man-made elements.
Some of the major and evident features of this type of furniture includes the use of minimalist materials like glass and wood, as well as the promotion of natural forms in home furnishings. This can come with neutral color palettes and clean lines, along with surfaces that are free from embellishments and flourishes.
Technically, organic furniture is a considerable novelty in the retail market but the style that accompanies it is already a mainstay of mid-century modern architecture that started its prominences from the 1940s to the 1960s in the United States. But the principle of organic (ecological) furniture is quite new.
Organic furniture comes in different terms and labels, including natural, green, and sustainable furniture. To have a more rounded view of what this type of furniture entails, here are some of its basic characteristics.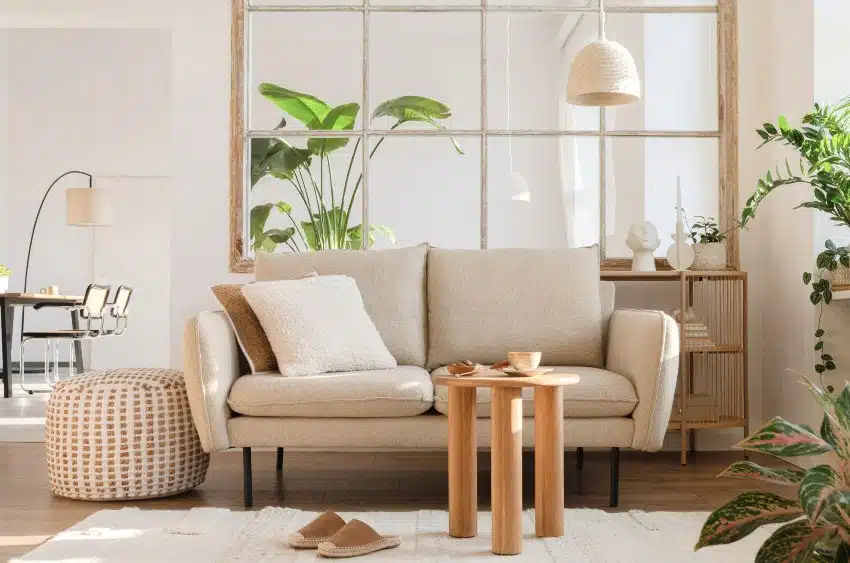 • Natural materials (Except metallic elements) – Organic furniture is popular for its use of premium materials, especially solid wood like spruce and oak.
Wood is a known renewable energy source (since trees can grow back), which can be a healthy material to consider befitting for organic furniture. But of course, there are species of trees that are more sustainable because they grow quickly and easily compared to other species.
Choosing the more sustainable tree species can create environmentally friendly furniture. Besides the raw materials used, their production and processing also result in a low carbon footprint compared to other building materials. This means that this furniture features a minimal negative impact on the earth.
• Free of toxins and chemicals – One of the best features of organic furniture is that it's free from hazardous chemicals and toxins, including formaldehyde usually found in plywood.
There are also toxins that are found in the finishes of many pieces of furniture, which can be carried over to the air, into your home, and into your body.
Some are also considered carcinogenic! You can avoid all these disadvantages by choosing organic furniture that releases less to zero harmful pollutants.
• Sustainable use – This furniture is a sustainable option, which means that it can last for a long time and has less impact on the environment (whether the material used can easily and quickly grow).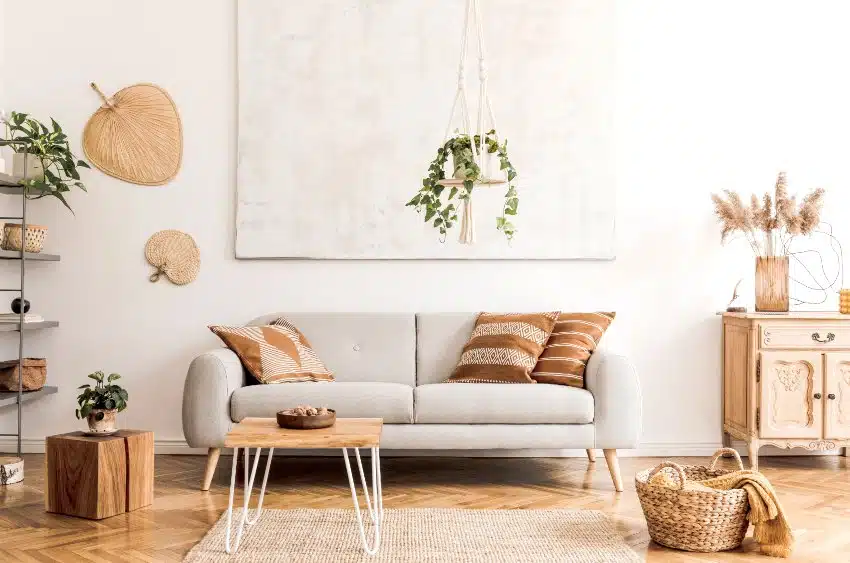 • Aesthetic appearance – More than just excellent durability and being environmentally friendly, organic furniture also offers stunning aesthetics. All these advantages do not mean that you would have to settle for bare-looking or boring furniture.
There are many organic furniture pieces that are unique and aesthetically pleasing and they can also easily fit with other interior design styles, from traditionally rustic to modern. The furniture can change the ambiance of your room and deliver a timeless vibe to the space.
These organic made products are sustainable and natural in practice and processes. This means that the pieces of furniture are environmentally friendly with a minimal negative impact on the earth because of the following:
1. Manufacturers use recycled or locally grown materials and so transportation is not necessary, resulting in no air pollution.
2. The building process of organic furniture uses minimal to no toxins both in the materials and the adhesives so there's no chance of toxins carrying over to the atmosphere and even the soil.
3. Not using additional components like screws ensures that there is no unnatural waste.
Organic furniture is a relatively new addition to the market, which means that the pieces tend to come at higher prices compared to regular pieces of furniture.
Their production process is also new and so there are many alternative materials that were taken into account. In addition to that, the pieces come with a longer lifespan, which is why they are more of a long-term investment that can last for at least 15 to 20 years.
Certified Organic Furniture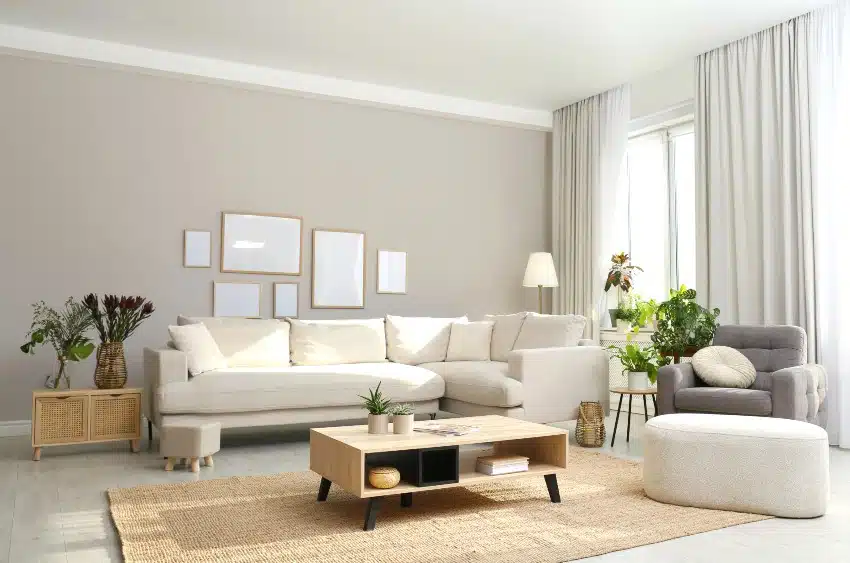 When considering organic furniture, you don't just pinpoint the one that looks organic and label it as such. There are different certifications that will tell you if a piece of furniture is organic and non-toxic, including the following labels:
• OEKO-TEX
• GREENGUARD
• MADE SAFE
• Certi-PUR
• GOTS or Global Organic Textile Standard
• FSC or Forest Stewardship Council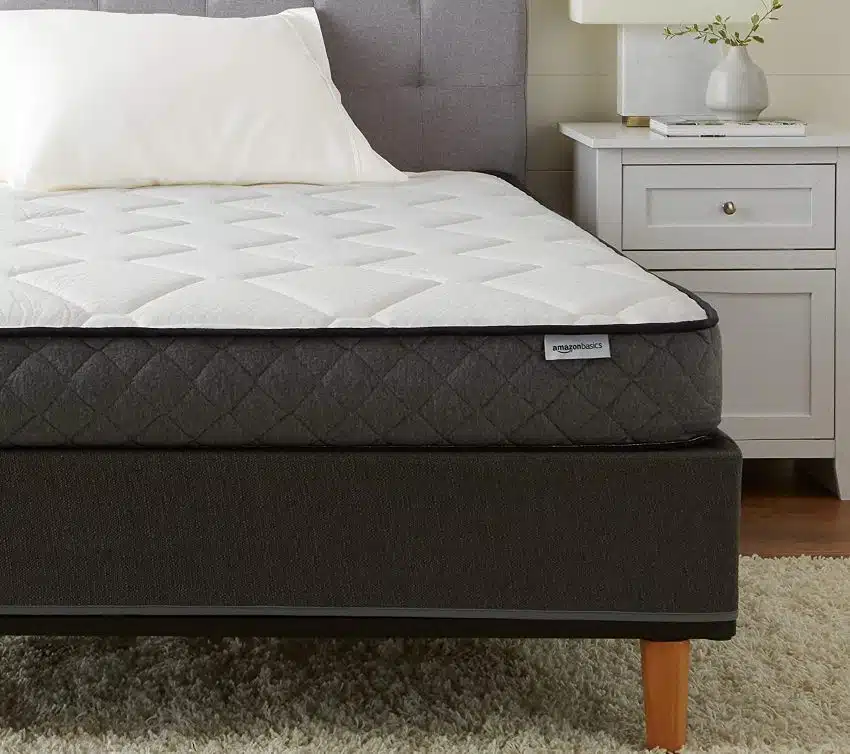 See this CertiPUR-US certified foam mattress at Amazon [Sponsored link]
If you want to be sure that you're getting a piece of organic furniture, look for these labels on them. If you're unsure, as the sellers whether they are certified or not. But what does it mean for this furniture to be certified?
Certified organic furniture means that they have a specific level of safety, especially with the materials used to build them. The certifications differ from one another but they all provide the companies that sell them a level of accountability, giving customers the guarantee that what they're getting is free from certain toxic chemicals.
Make sure to check the certifications though because some may not be 100% non-toxic and if you won't settle for that, you will need to choose the certifications that will give you that. This usually means GreenScreen and MADE SAFE because of their total restriction of PFAS (forever chemicals).
One thing you need to remember though is that because of these certifications, organic furniture will be more expensive. It takes money to acquire and maintain the certifications so companies would carry this over to the prices of their furniture.
Organic Modern Furniture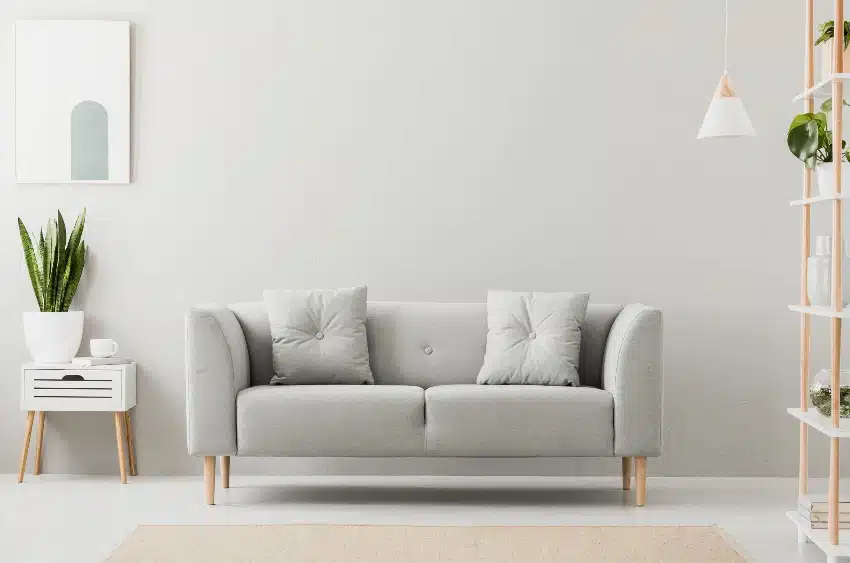 The modern style is a timeless and clean design that you will see in many pieces of furniture offered in the market. And yes, you can also find a modern-style piece of organic furniture if you just know where to look.
One of the materials commonly used for this furniture is glass and this is a popular material for modern-style furniture. It is also worth noting that organic furniture is known for having a minimalist appearance, which is a similarity it has with modern furniture.
Check for the organic certifications and then look for clean and seamless lines to get the organic modern furniture you want to have at home.
Organic Bedroom Furniture
The bedroom is a space in the home that you would spend at least 8 hours in every day (that is if you always sleep in the bedroom). Many companies that offer organic furniture have their focus on bedrooms and living rooms.
Some of the popular organic bedroom furniture are bed frames, mattresses, and even bedroom essentials like pillows and sheets.
Organic bed frames are sustainable and use zero VOC finishes (natural linseed oil). Organic mattresses do not use toxic materials but are made from safe materials instead like organic cotton, organic wool, and organic natural latex.
Organic Baby Furniture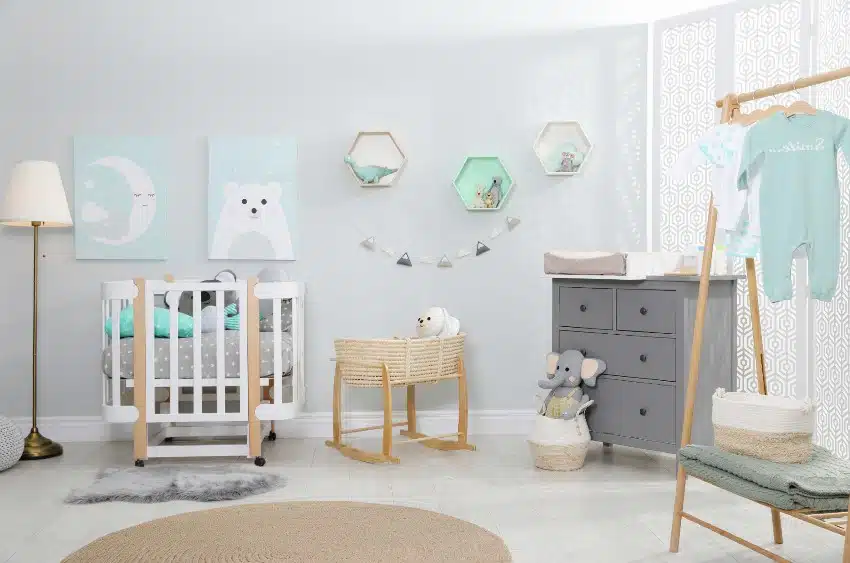 Raising a baby takes a gentle and careful touch and this is evident with the choices you have when it comes to your baby. Organic furniture takes out the possibility of harmful chemicals usually applied on regular furniture to affect your health.
This is very important for babies and children, who have sensitive and easily affected health. With organic baby furniture, your children can avoid health issues, including breathing problems, hormonal changes, cancer, and skin irritation.
If you're looking for organic baby furniture you can add to your nursery, there are cribs, changing tables, glider chairs, benches, storage, kid beds, and even play tables that are eco-friendly. Check out the brand ducduc, which is one of the most popular manufacturers of non-toxic baby furniture.
Organic Furniture Brands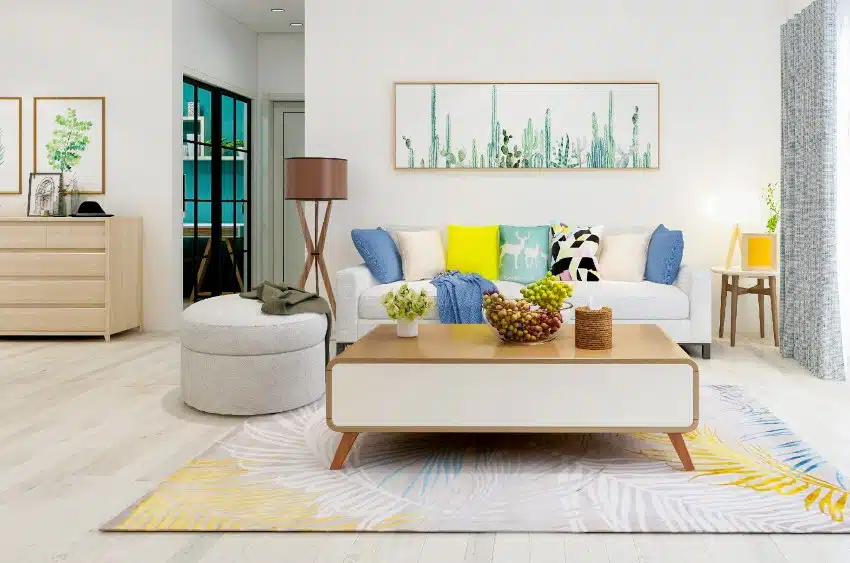 The rise of organic furniture gives birth to different companies creating non-toxic brands that can deal with the increasing demand for this niche.
If you're in search of brands you can trust, here are some worth exploring and checking out:
• Avocado – This brand offers a wide selection of furniture, from bed frames to dog beds, as well as skincare and home accessories.
It has its focus on solid wood bedroom furniture that does not feature MDF. The certifications used by this brand include but are not limited to MADE SAFE, GOTS, GOLS, FSC, and GREENGUARD.
• Burrow – Popular for its non-toxic sofas and couches, this brand is also famous for its affordable and budget-friendly options. Long-lasting and durable, Burrow furniture features a modular design that may something use synthetic materials but is considered safe plastics (Like upholstery fabric).
• Maiden Home – If you're looking for solid wood organic furniture, this is the brand to look for. Free from PFOA and PFOS, the brand is GREENGUARD GOLD certified and offers a high level of customization for its furniture.
Where To Buy Affordable Organic Furniture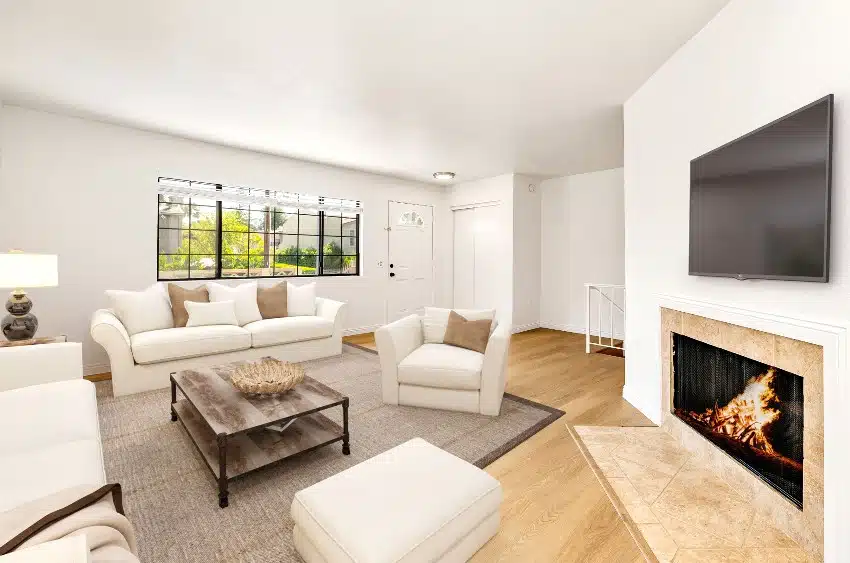 To be truly organic, not just in the furniture but in the process of obtaining it, going for local retail stores is your best bet. Pottery Barn and West Elm are two great places to explore these pieces of furniture.
You can also explore online options but make sure that the store is near you to avoid transport carbon emissions.
For more related ideas, check out our non-toxic furniture buying guide.