Here's our gallery of chestnut furniture that includes what it is, its durability, color, hardness, the most popular American chestnut furniture, and what colors go well with it.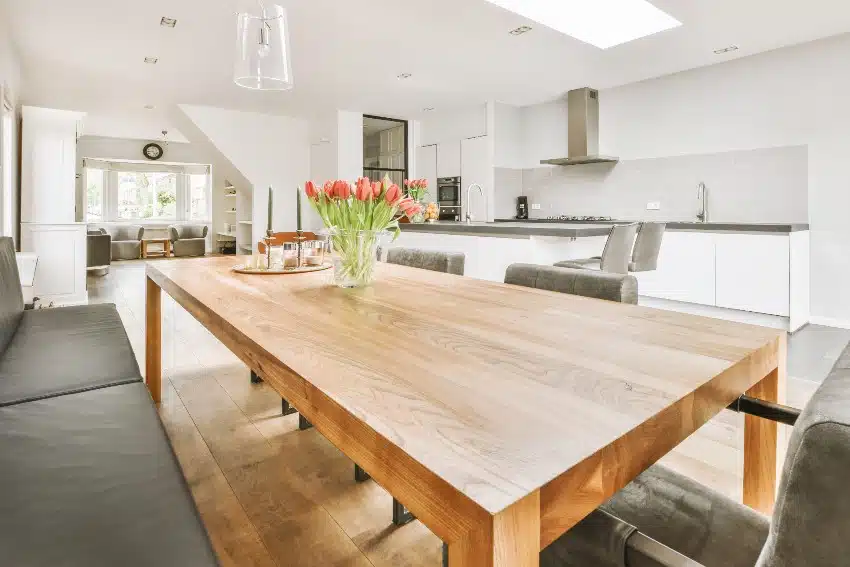 Chestnut wood has long been incorporated into making furniture. It is quite often regarded as an ultimate option for furniture items such as shelves, chairs, chests, and tables. Chestnut is related to oak, and its wood comes with a lot of tannins. This makes the wood extremely sturdy.
Furthermore, chestnut wood does not relate to a single tree, but instead to a species of trees. The most popular is the American chestnut, which can range from pure white to medium brown and acquires a reddish tinge with maturity.
Due to its beauty and durability, chestnut furniture is frequently regarded as a high-end product. If you want to obtain a timeless piece of furniture, chestnut might be the best option.
What Is Chestnut Wood?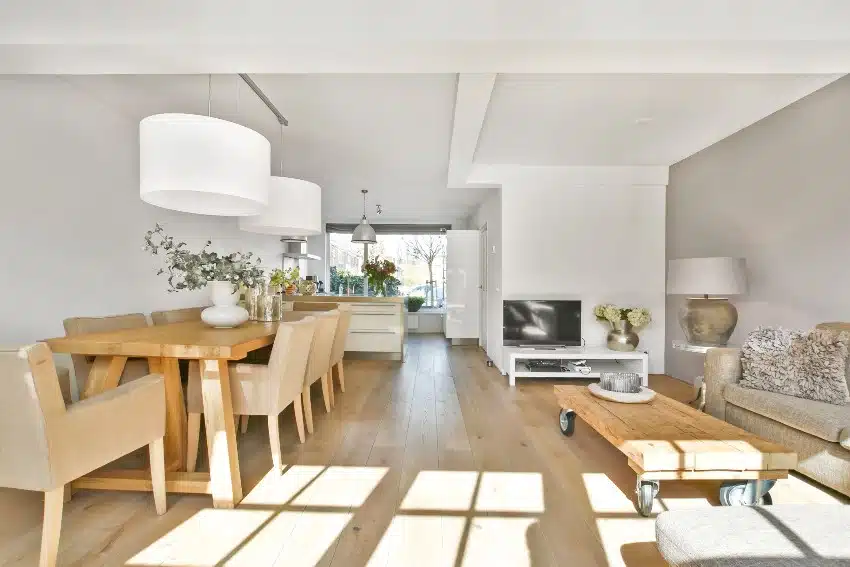 Chestnut is a hardwood tree that grows quickly and produces lumber that is both lightweight and nearly as powerful as oak. Chestnut normally develops in the eastern United States as well as some areas of Canada.
The hardwood has a close grain and is impervious to rot, which makes it an excellent material for furniture construction. Chestnut wood can also be painted or stained to make a stylish and finished design.
In addition, chestnut is a versatile wood that glues and nails well. Chestnut, which is inherently decay or rot-resistant, linear-grained, and abundant, was previously utilized for a wide range of uses.
Some of the notable uses includes housing construction, cabinets, furniture, utility lines, railroad connections, and musical instruments. Repurposed chestnut lumber nowadays is frequently used for farmhouse-style furniture.
The chestnut tree matures at around 40 years of age and can thrive to be more than 100 feet in height. The wood is taken from the tree in a non-damaging manner, which makes it a sustainable material.
However, although the heartwood of chestnut wood is strong, the sapwood can be susceptible to pests, thus the majority of leftover timbers are referred to as wormy chestnut wood due to the potential insect damage.
Actually, there are various types of chestnut wood.
• American Chestnut Wood. The American chestnut is a deciduous tree that is native to temperate climates. It features a uniform grain arrangement. It is originally from North America, but it has spread throughout Asia and Europe.
The heartwood and sapwood of American chestnut are delicate white and pale brown in color, correspondingly.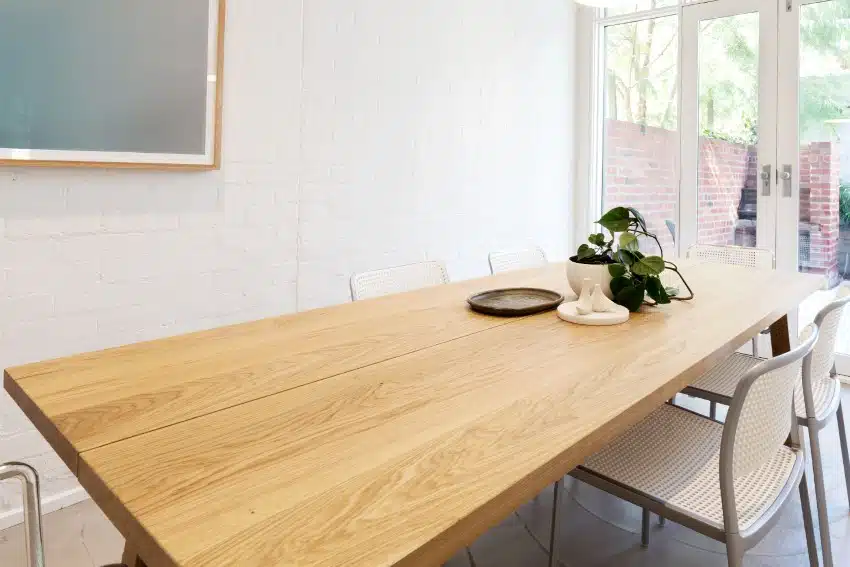 • Japanese Chestnut Wood. This variety of chestnuts is a type of hardwood that is native to Japan and Korea. It can reach a peak height of 10 to 15 meters. The tree and leaf patterns of this small- to the medium-sized deciduous tree are similar to those of sweet chestnuts.
• European/Spanish Chestnut Wood. European or Spanish chestnut wood is native to and originated in Europe. Bookshelves, furniture, structural millwork, overlays, cabinets, and wood carving can all be made with it.
Furthermore, due to the resemblance in color and grain qualities, European chestnut would be an excellent alternative to American chestnut wood.
The grade of European chestnut wood is offered in flitch-cut materials. Lastly, the chestnut comes in a variety of colors ranging from beige to yellow to light brown.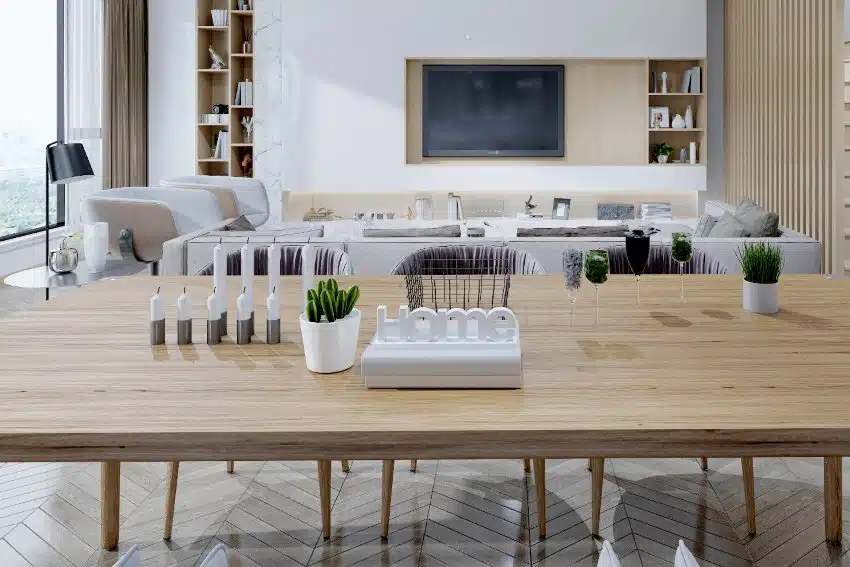 • Chinese Chestnut Wood. Chinese chestnut wood is a hardwood species native to China, although it can likewise be encountered in Korea and Taiwan. The yearly growth frequency of the Chinese chestnut tree ranges from 12 to 24 inches. The wood is extremely robust and resistant to decay and pests.
This renders the wood an excellent choice for furniture makers and handymen who construct cabinets and bookcases. Its linear grain pattern and homogeneous texture contribute to the wood's capacity to operate effectively as a building wood resource. It works well and splits effortlessly.
Chestnut Wood Furniture Durability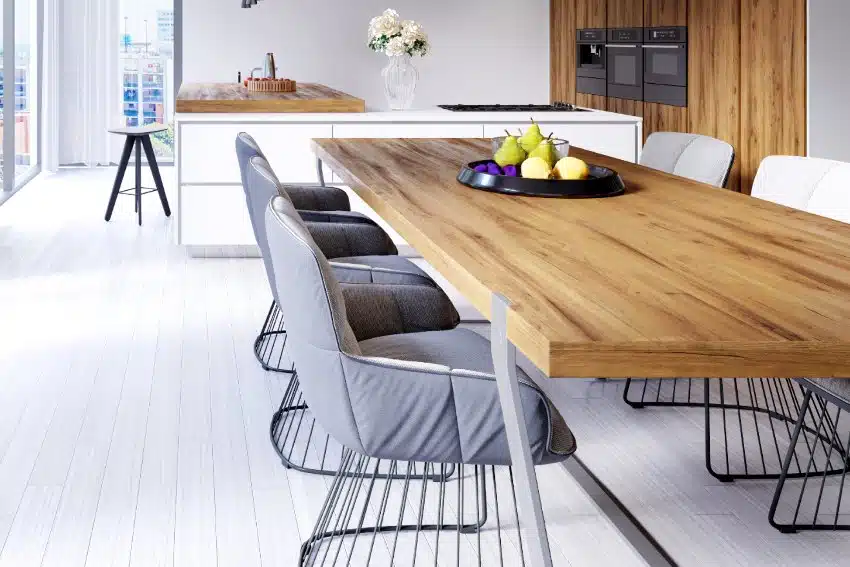 Chestnut wood is considered one of the most durable and long-lasting woods available. This is the reason it is preferred in nearly every wood-working project.
It is resistant to decay as well as environmental elements. Its moderately gentler hardness adapts quickly to adhesives and nails. Indeed, this explains why chestnut wood is such a great material for making durable and reliable pieces of furniture.
When searching for a durable wood element that will last for a good number of years, chestnut wood might be one of the primary choices. Despite its lightweight nature, the wood can survive moisture, rot, termites, and UV rays.
Is Chestnut A Hardwood?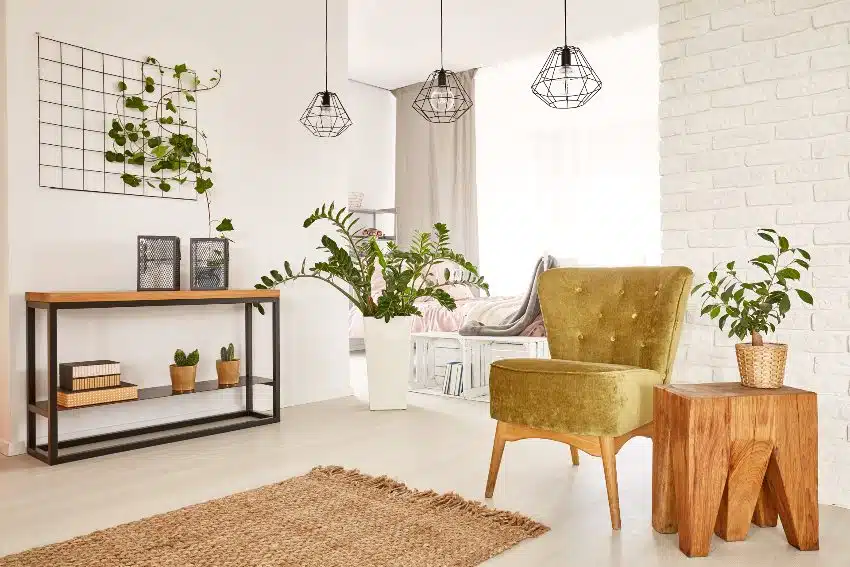 Yes, chestnut is classified as hardwood. Dicot trees produce hardwood, while gymnosperm trees produce softwood. The dicot tree family includes chestnut wood. It works and acts similarly to other popular hardwoods including maple, cherry, ash, oak, and walnut.
Chestnut Wood Hardness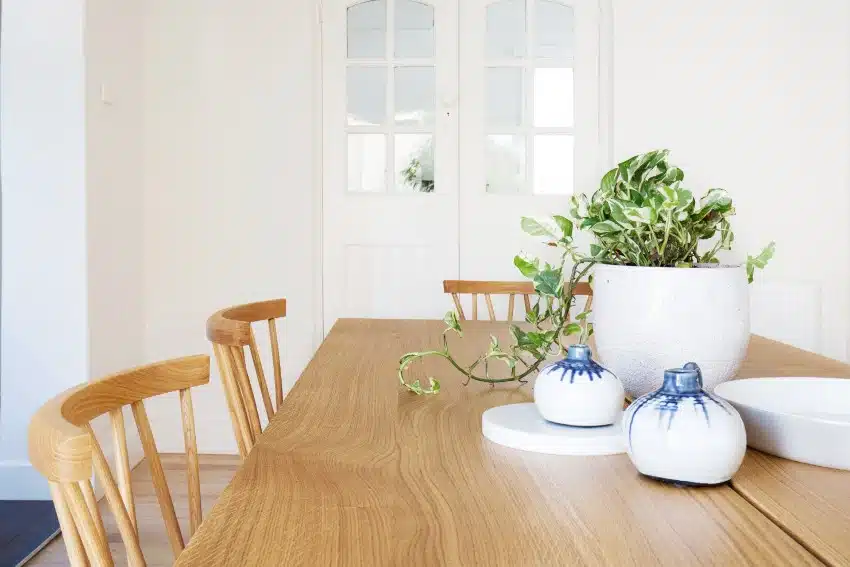 The Janka hardness rating of standard chestnut wood is 540 lbf. However, since there are different types of chestnut wood, the Janka hardness rating may vary.
Here are the Janka ratings of each type of chestnut wood.
• American Chestnut Wood – 540 lbf
• Japanese Chestnut Wood – 820 lbf
• European/Spanish Chestnut Wood – 680 lbf
• Chinese Chestnut Wood – 680 lbf
What Color Is Chestnut Furniture?
The color of chestnut wood furniture is primarily light brown with dark brown streaks. It has a fine grain and several knots, which makes it simple to work with.
American Chestnut Furniture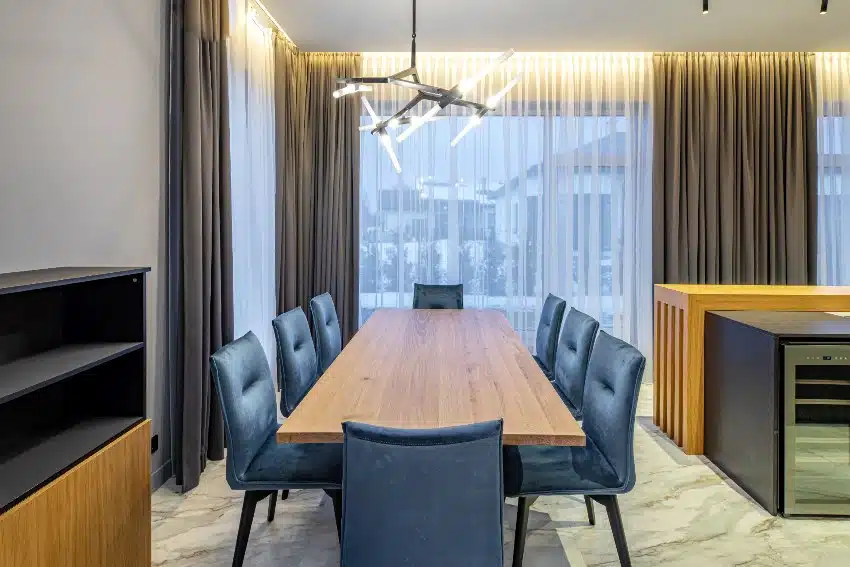 The furniture made of American chestnut is lightweight while being practically as durable as oak. It is really simple to work with and works great with adhesives and fasteners such as nails and screws.
The American chestnut was historically used to make a broad range of furniture, such as cabinets, bed frames, bookshelves, tables, chairs, benches, doors, and many more.
It is intrinsically rot-resistant, straight-grained, and widely available. Rustic furniture frequently uses American chestnut wood that has been recovered.
American chestnut is a desirable wood for woodturning since it is a lightweight and durable wood. It also develops a lovely sheen, so the completed result looks fantastic.
American chestnut is among the least used yet underrated woods for furniture. This hardwood is straight-grained, has a moderate Janka hardness rating, and has significant decay resistance.
It must be emphasized that American chestnut furniture can be found in a variety of hues, from light white to medium brown. The color tint gets redder as the furniture matures.
Is Chestnut Wood Good For Furniture?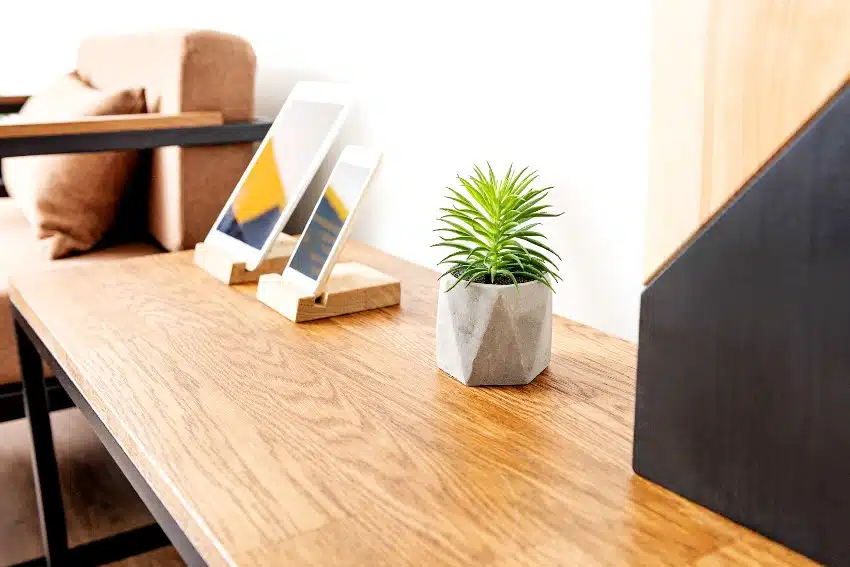 Generally speaking, chestnut wood is indeed great for furniture making. Here are the reasons why:
Very Durable and Valuable
One of the main reasons why chestnut is ideal for making furniture is that it can be relied on for rot resistance. It is very precious. They are valuable natural materials in the development of a home, wherein they are used to make cabinets and other pieces of furniture.
Because chestnut wood is a premium material, it is more pricey than other varieties of hardwood. Nevertheless, the attractiveness and durability of this wood make it a good acquisition for long-lasting furniture.
This is a lovely hardwood that can be employed to construct classic furniture that will survive for decades. Nonetheless, this does not imply that they are immune to insect infestations. As a result, chestnut wood is only suitable for indoor furniture.
Although chestnut wood is extremely durable and would normally be an excellent selection for outdoor furniture, it has become very rare and precious that exposing it to the outdoor elements is the very last thing anybody would do.
Incredible Easy to Work With
Chestnut is a hardwood that works well with both machine and manual tools. And this feature is a very important thing when it comes to making or repairing different pieces of furniture.
Nevertheless, you must use caution when doing things like repairing the wood and nailing it. The wood is finished beautifully, glues well, and stains well.
Gorgeous Appearance
Chestnut has a naturally beautiful light or dark brown color with an earthy appeal. It goes well with a multitude of home decors. Some species' colors darken beautifully over time as a result of exposure to UV radiation and air.
Cost-Effective
The cost of chestnut wood is reasonable. When compared to other hardwoods, it is a more affordable wood type.
American chestnuts are reasonably priced at $15 to $20 per square foot. Nevertheless, the cost of chestnut wood is determined by a variety of factors, including the grade of the wood, hardness rating, and the location where it is purchased.
What Color Goes With Chestnut Furniture?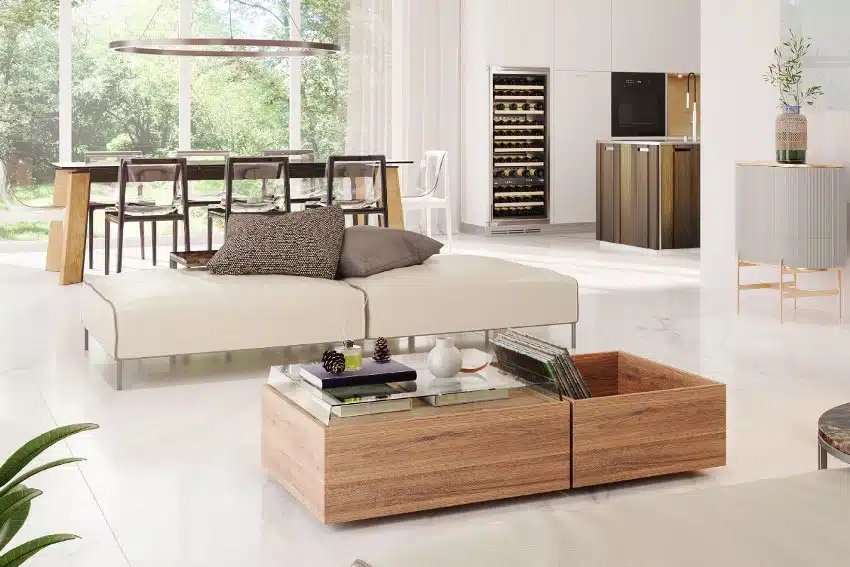 Chestnut can be a versatile wood choice for furniture, especially in terms of combining it with different colors.
Here are some of the colors that go best with chestnut furniture:
White
You will not be disappointed with white for a modern look. White is undoubtedly the greatest color to complement chestnut furniture. In a modern kitchen, for example, sleek and earthy chestnut cabinets accent exquisite white marble countertops.
Greige (Gray and Beige)
Greige is a color that combines gray with beige, and it has a little warmer vibe than white. Greige indoor elements go particularly well with chestnut's dark brown tones. It is ideal for creating a soothing environment for your chestnut furniture.
Bold Colors (Red and Purple)
If you want to make a bold statement, you are free to combine some deliberately picked strong, rich colors with your chestnut furniture.
Bold reds and purples such as crimson, burgundy, and maroon create a warm and inviting dining room or a lavish and elegant room. This looks fantastic when combined with dark chestnut furniture.
Visit our guide to elm wood furniture for more related ideas and furniture design options.