Discover all about prairie style furniture including what it is, characteristics, differences from craftsman, Frank Lloyd Wright, and mission furniture pieces.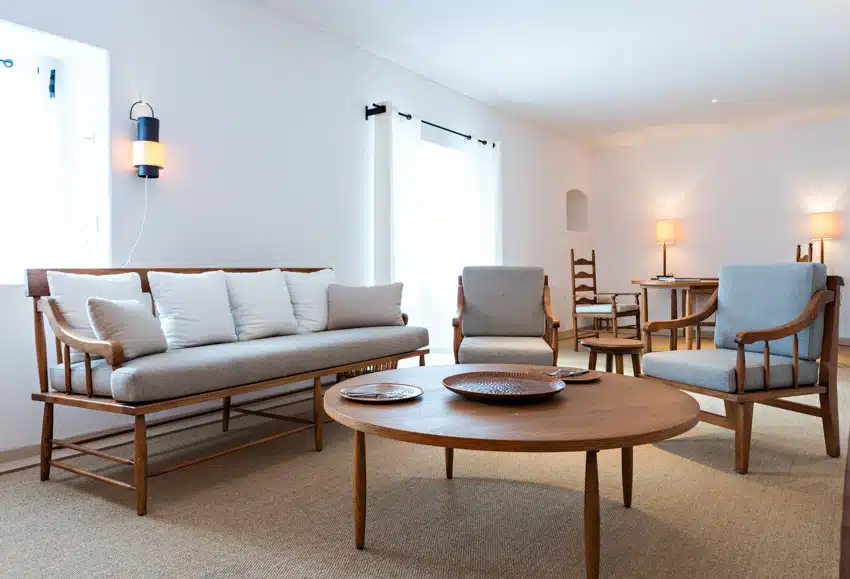 Frank Lloyd Wright, a professional architect, started a movement in the late 19th century against Victorian architecture. This movement that promotes the use of prairie style was also influenced by the famous Arts and Crafts movement. Thus defined, the prairie style celebrates natural and minimalist interior design.
Architect Wright decided to design a house that would remind him of his teenage working days – the days when he started appreciating prairies. So, the main purpose of prairie furniture is focused on developing well-balanced coordination between functionality and style.
Normally, the materials involved in making prairie furniture pieces are all-natural. In fact, the classical design idea born of Frank Lloyd Wright called the "prairie style" started to get more well-known in the early days of the 20th century.
This furniture style was named the prairie style since it was inspired by the arrangement of enormous American Midwest grasslands. Hence, prairie furniture has become intriguing due to its emphasis on having organic designs, functional use, and very clean and simple lines throughout.
What Is Prairie Style?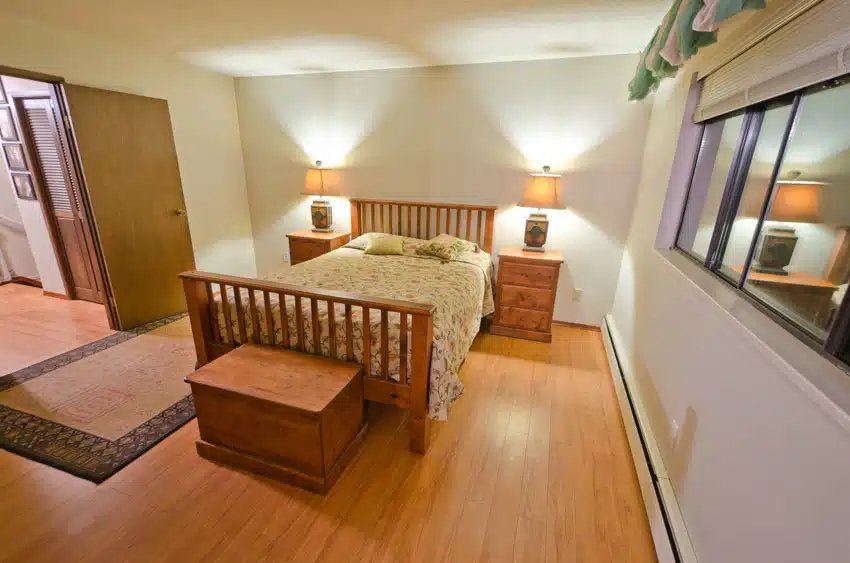 Prairie-style furniture pieces highlight their organic appeal. As aforementioned, this furniture style was inspired by the massive grasslands of the American Midwest, and it normally features clean lines and high-level functionality.
The prairie style movement intends to reject the superfluity of Victorian-style architecture, and instead, appreciate the significance of minimalism and practicality.
As interior designers, we have seen both the aesthetic and practical efficiency of prairie furniture in every home decor we design or inspect.
The architectural details of this furniture style are professionally handcrafted. Most custom-made prairie-style pieces have exposed and unfinished joinery, hand-wrought iron, and tinted glass.
Numerous homeowners, particularly those who are fond of using natural materials in their beloved homes, appreciate the qualities of prairie furniture since it customarily uses naturally sourced materials like leather, wrought iron, and wood. This makes prairie-style furniture a welcoming and warmth-boosting addition to any interior space.
Moreover, prairie furniture pieces usually have unique geometric shapes, which somehow replicate the natural appearance of prairies. They also have evident horizontal and clean lines, adding a touch of minimalism and spaciousness.
Another reason why homeowners and interior designers include this furniture style is because of its quality and look that remains timeless.
What Is The Difference Between Craftsman And Prairie Style?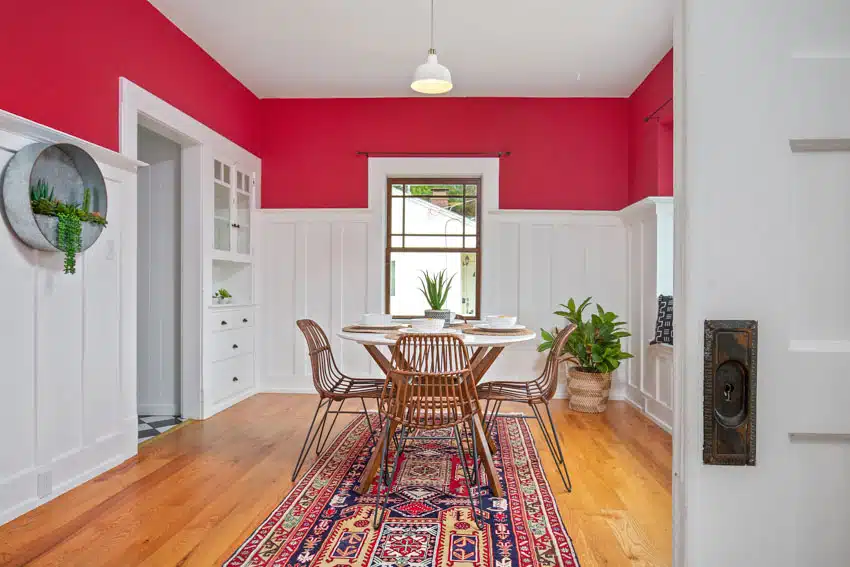 We frequently receive inquiries about the main difference between these two furniture styles since so many people believe that the craftsman and prairie styles are just the same.
Truly, craftsman-style and prairie furniture share a lot of common features, but there are slight differences you can see if you are going to look at them closely.
Craftsman-style furniture is an older and handcrafted alternative to an industrial-based lifestyle that inspired the Prairie style. The Craftsman style is more traditional in nature, whereas the Prairie style is sleeker and more modern, although the vast majority of their elements are the same.
The craftsman style, which is usually recognized as the Arts and Crafts style, also features certain details such as exposed joinery, clean lines, and natural shapes, much like the prairie style.
However, most craftsman-style furniture pieces heavily use wooden materials with a greater emphasis on their grain pattern and rich tones. Some of them also include metal-made hardware like iron and copper and they remain unfinished.
The prairie style, though also focuses on remaining minimalist, normally features more noticeable horizontal lines, and geometric shapes, and may include more aesthetically appealing details such as tinted glass.
Nonetheless, just like the craftsman style, prairie furniture pieces also use natural materials with warm and organic colors.
Furniture Characteristics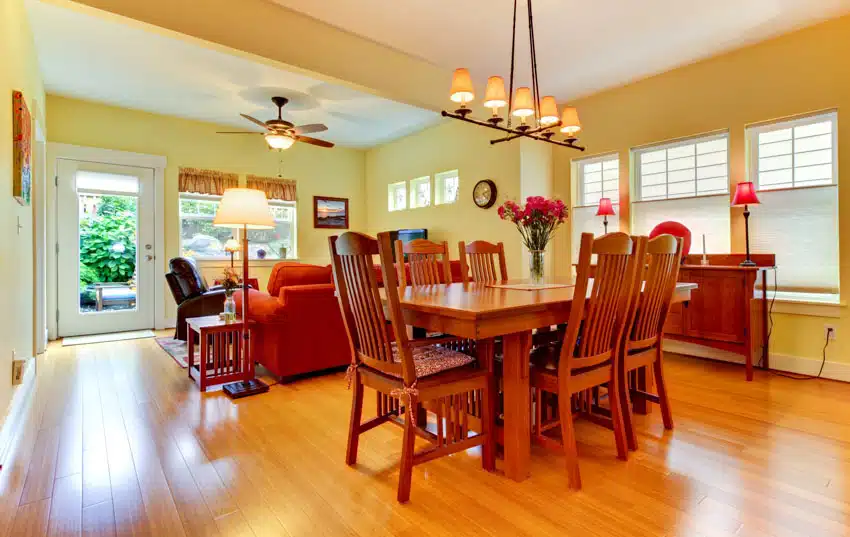 Horizontal Lines
The prairie design included many horizontally oriented furniture surfaces, as opposed to the craftsman style's vertically oriented surfaces. The appearance of horizontal lines in prairie-style furniture pieces is actually its defining characteristic.
This is because it's inspired by the flat-looking prairies of the American Midwest. The goal of this characteristic is to develop a touch of consistency and grounding in terms of the design of the furniture.
Generally, prairie-style furniture pieces have horizontal lines, specifically on their tables and chairs, which have flat tabletops and low seats. Such horizontal lines help in making the furniture pieces seem elongated and making the interior space appear more spacious.
Handcrafted Furniture Elements
Prairie-style furniture pieces are traditionally handcrafted as well as their elements and details. Homeowners who love collecting furniture pieces with intricate and artistic details love to have prairie furniture pieces added to their homes.
That is because the vast majority of prairie-style furniture pieces for sale are usually made and designed by expert and dedicated artisans who uniquely craft each furniture piece.
The professional and personalized craftsmanship of prairie furniture pieces can be seen in the grain pattern of each piece. As interior designers, we also greatly notice the very fine architectural elements of each prairie furniture piece.
Hence, we always recommend including this furniture style in home decor that highlights elegance and luxury.
Natural and Minimalist Woodwork Details
The woodwork details of prairie-style furniture, although noticeable, still evoke a sense of minimalism and cleanliness. Indeed, this furniture style focuses on emphasizing the naturalistic vibe of each furniture piece.
However, most prairie-style furniture pieces include details such as artistic yet subtle carvings. Their minimalism maintains calmness and harmony within the space.
Moreover, prairie-style furniture, though focused on maintaining simplicity, loves to showcase the inherent beauty of the wood grain in every piece. Therefore, most furniture pieces do use specialized treatments or finishes that would accentuate every woodwork detail.
Vast Usage of Natural Materials
As previously stated, the prairie style is well-known for using materials that are all-natural. Most prairie furniture pieces also often remain unfinished.
There are some that use certain types of finishes, especially clear-coat types of finishes. But still, focus on keeping the natural beauty and warmth of the material for the furniture piece to maintain its natural vibe.
Harmony and Coordination
Unlike other furniture styles that are flamboyantly designed, prairie-style furniture aims to provide a harmonious atmosphere within every room. This style ensures that every furniture piece looks great together to achieve a balanced and cohesive impact.
Hence, every shape that the prairie style incorporates is normally just the most basic shapes like squares, rectangles, and circles since they can be easily matched with other design elements.
Incredible Versatility
One of the unpopular yet amazing characteristics of prairie-style furniture is the exceptional versatility that allows it to be suitable with a vast array of home interior decor.
We, as interior designers, would always prefer this versatile furniture style to those homeowners who do not have any idea what furniture style they will choose to revamp their interiors. Yes, whether your house is traditional, modern, contemporary, rustic, or a combination of these, prairie furniture pieces remain fashionable and visually appealing.
Frank Lloyd Wright Furniture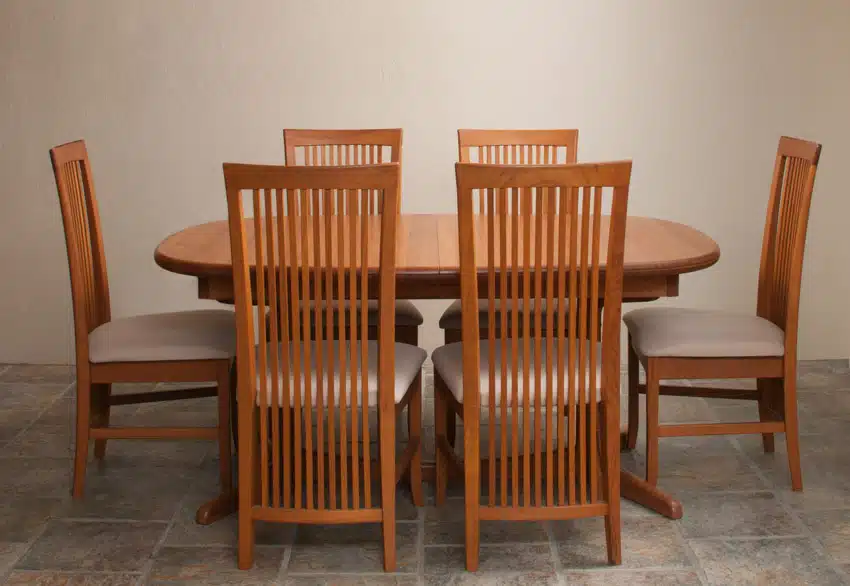 As stated in the introduction, the prairie style is made known by an iconic architect named Frank Lloyd Wright. In fact, this furniture style has been primarily applied in the Prairie School of Architecture.
Based on the history and our observation about the appearance of this furniture style, we have noticed that the Frank Lloyd Wright prairie-style furniture combines the design of Mission, Craftsman, and Art Nouveau styles.
Most furniture pieces that use this style heavily feature earthy tones, horizontal lines, and certain organic materials like wood, leather, and hand-wrought iron. The wood species that is normally used is oak as it was one of the most accessible and inexpensive wood materials back then.
The chairs, tables, sideboards, cabinets, and wooden couches that are inspired by the original design of Architect Frank Lloyd Wright customarily have a simplistic yet luxurious impact with minimally designed details and hardware.
Nowadays, interior designers and collectors still cherish Frank Lloyd Wright furniture style pieces as they are considered art masterpieces.
Mission Furniture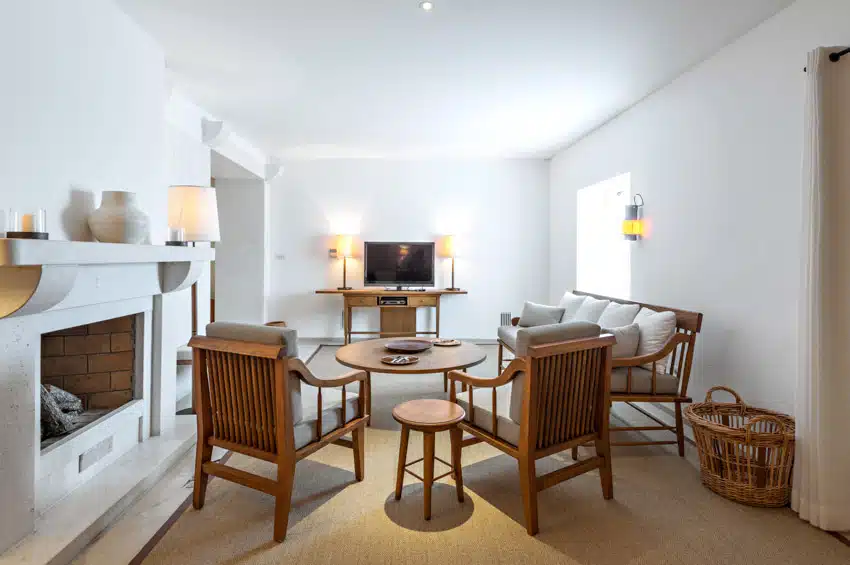 We have encountered a lot of clients who are seeking furniture pieces that add maximum comfort, warmth, and cleanliness. Well, one style that we recommended is the combination of the Mission and Prairie style.
The main purpose of the Mission style prairie-style furniture is to maintain the orderliness and cleanliness of the interiors. This simply implies that Mission style prairie furniture pieces do not have complex details and unnecessary decorations to avoid having an uncluttered effect.
Rather, this furniture style does have simple and clean lines, textures, and shapes. However, leather and woven fabrics are often added to add a level of comfort to each furniture piece.
Nonetheless, the usage of panels and slats normally makes a Mission prairie-style furniture piece to add stability and make the structure more durable. To highlight the lines of Mission prairie furniture and boost its warmth, some designers recommend staining the wood with dark finishes.
Furthermore, we have noticed that raw joinery like mortise-and-tenon connections are some of the unique elements of Mission prairie-style, which add a significant sense of personalized craftsmanship.
Also, since comfort and warmth are what define Mission style furniture, most pieces are frequently paired with woven rugs, leather-made upholsteries, baskets, and a collection of other organic accessories.
Modern Prairie Style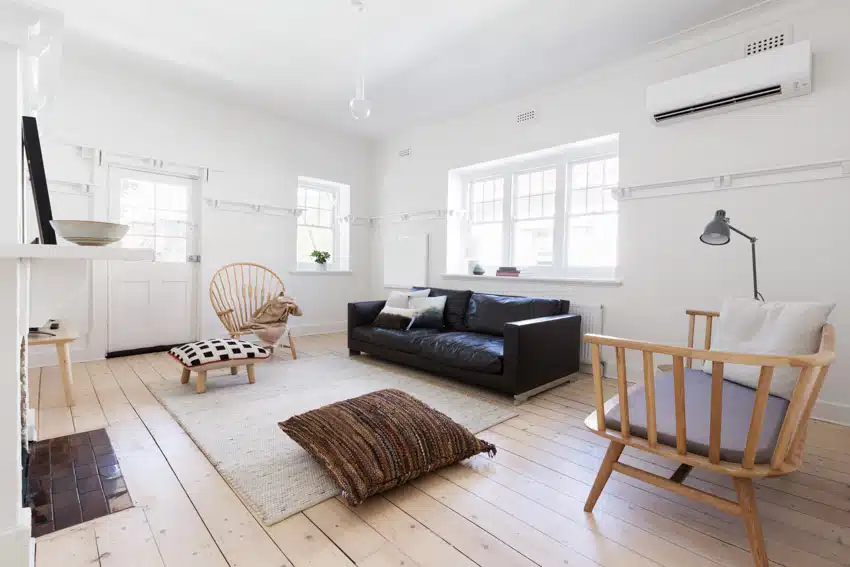 If you are a homeowner who got intrigued by the trend of prairie-style furniture but has a home interiors that is modernized, look no further than modern prairie furniture.
Interestingly, this furniture style combines classic prairie-style furniture with additional modern architectural details to perfectly match any modern house design and its corresponding interior decor.
Since modern prairie furniture pieces should complement modern-style homes, they are normally treated with neutral colors like gray, white, or beige.
The goal is to create a more minimalist and calming ambiance. Although wood materials are used, they are often finished, stained, or painted to achieve the perfect level of modernness.
Clean lines, rectangles, circles, and squares are some of the defining characteristics of modern prairie furniture pieces.
And yes, modern prairie furniture pieces are mainly designed to coordinate with every home decor, especially modern style. Thus, each furniture piece in line with this style is usually low-profile and extremely versatile.
Bedroom Furniture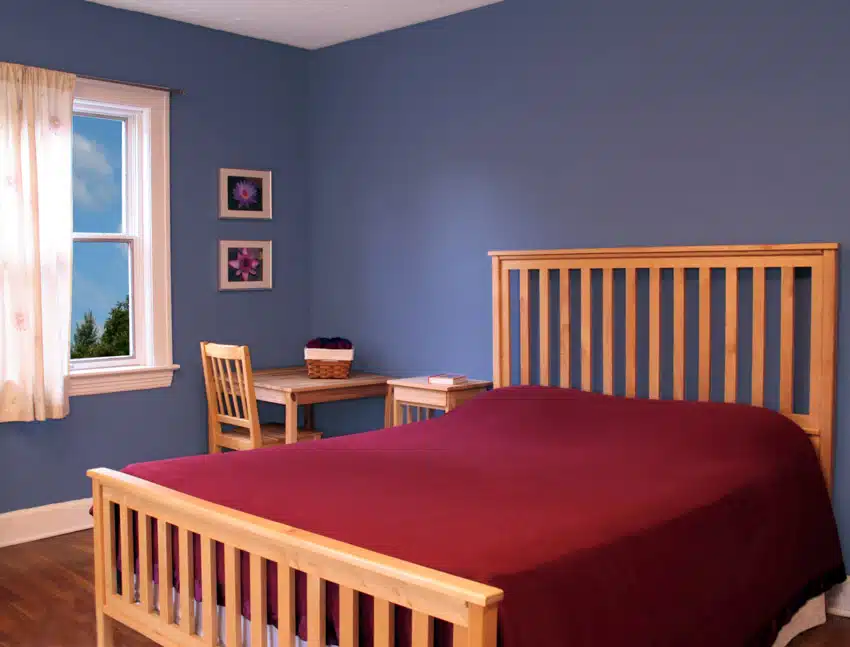 Bedrooms can also include different furniture pieces in a prairie style. Generally speaking, prairie types of bedroom furniture pieces also have clean lines and are generally made out of fully natural materials.
Since prairie furniture pieces evoke a sense of tranquility and comfort, they are absolutely ideal for bedrooms to further transform their relaxation level.
Bedsteads with thick wood panels are typically found in prairie-style bedrooms, beside a simple but sturdy prairie-style nightstand with a single drawer and open shelf below for extra storage.
Moreover, a simple but lovely prairie-style wooden drawer chest with ample storage space is also often provided. A prairie-style wall mirror with a strong wooden frame and leaded glass might be installed over it.
A prairie-style bed, on the other hand, is often built of solid wood, specifically oak. The headboard is usually plain and unadorned, but it has significant noticeable horizontal lines. Prairie-style dressers are typically topped with a horizontal mirror to increase the feeling of openness within the space.
When choosing bedroom furniture for a prairie-style home, bear in mind that useful furniture pieces should still transmit a feeling of extreme warmth and comfort.
You may design a bedroom that is both elegant and functional by merging clean lines and natural elements while still retaining the character of the prairie style.
Dining Room Furniture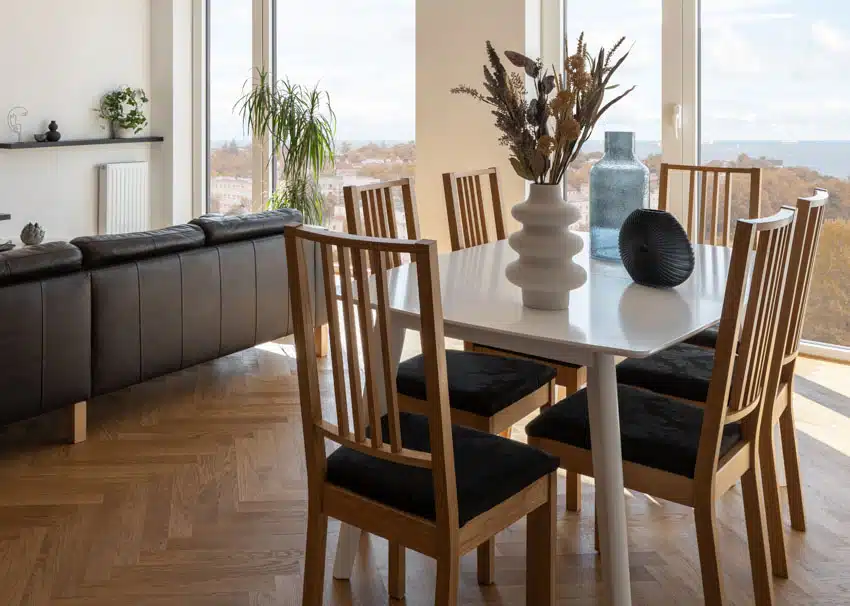 We have also designed numerous dining rooms that mainly feature prairie furniture pieces, notably dining tables, dining chairs, console tables, and cabinets. The results are quite incredible – the warmth and earthiness of dining rooms can be extremely enhanced if they are in a prairie style.
Since the prairie style focuses on providing a peaceful and well-coordinated ambiance, there is no doubt that dining rooms will be more visually attractive with the addition of prairie furniture pieces.
Basically, a prairie-style dining room has a dining table that is completely constructed of solid wood along with prairie-style dining chairs that are upholstered in neutral-colored leather.
Moreover, prairie furniture pieces, especially dining tables, use transparent and glossy stains to emphasize the natural lines and grains of the wood. Another goal for treating them with stains is to show the homeowners and guests that every detail in a prairie-style furniture piece is professionally handcrafted.
See more related content in our article about transitional furniture style on this page.